Hello, this is CAP.It is a post of 3 consecutive angry waves.When you go on a trip, you will get a lot of output.That's why the material increases and the (?) Finger moves without stagnation.Well, at the end of the two-week Australian leg, I headed to Tel Aviv, Israel in the Middle East after traveling for more than 2 hours.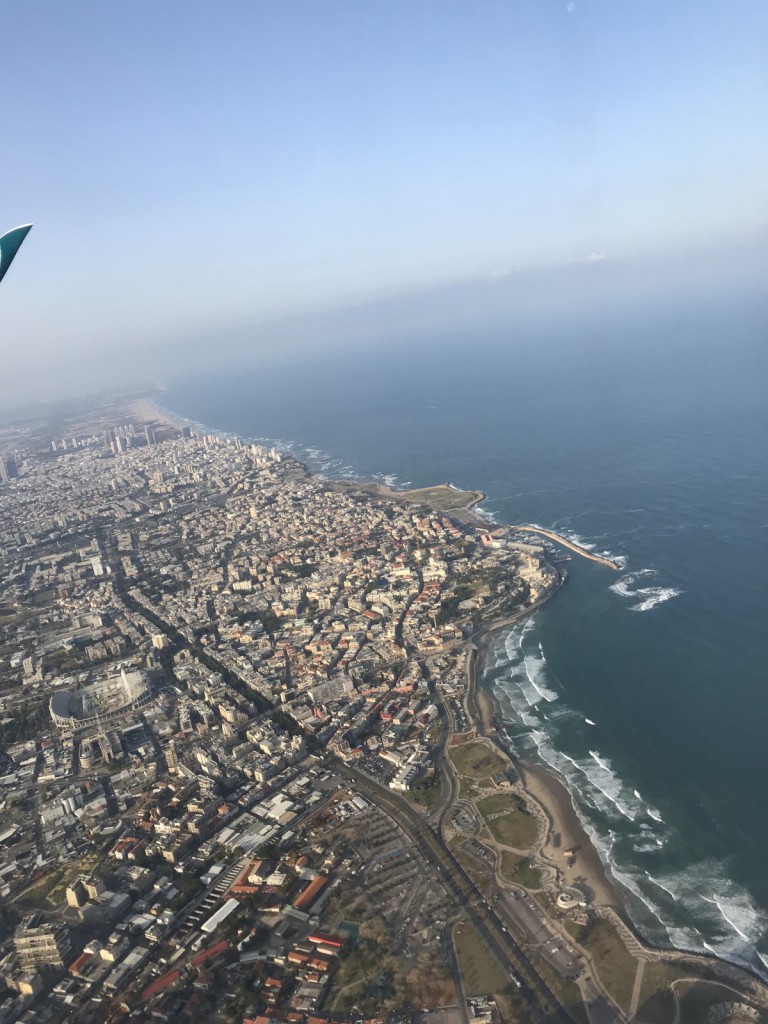 The Mediterranean before landing at Tel Aviv Airport, the capital of Israel.Please upload the screen!Surfers! WQS (World Qualifying Series) has also been held, and it seems that it has become very popular in Israel these days.Anyway, why to Israel? ??First of all, I will review the sense of geography.

Hie-far (-.-; Of course there is no direct flight from Tokyo, so this time I will go via Taipei and Hong Kong. I came back from the Gold Coast at 8:XNUMX the day before and went to Tokyo Transit (somehow the name is cool) Immediately I jumped on the next day's flight. I'm sorry. Tel Aviv is the real capital of Israel. Jerusalem is certified as the capital, but for political reasons Tel Aviv is the capital in Japan. Seen from Japan I have a strong image of "Isn't it a noisy country?", But when I actually went there ...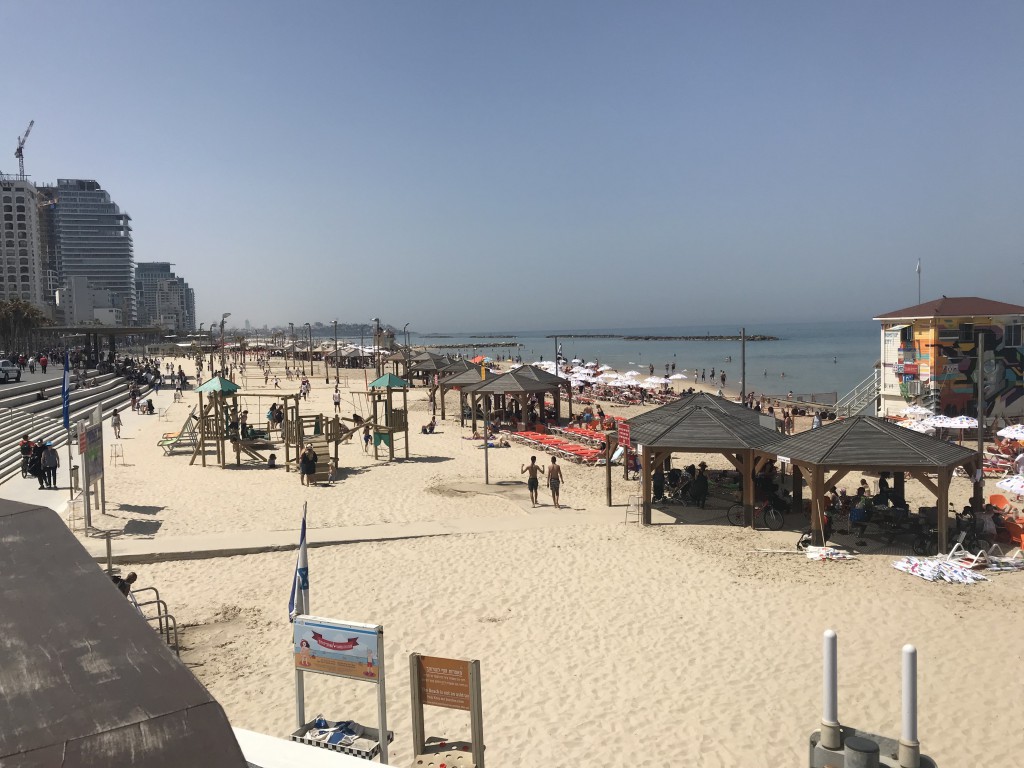 Is it a European beach! People enjoy sunbathing (although I have never been there) and children are playing at the water's edge.That should be that, it seems that it is famous as a "popular resort" from Europeans.The sea in front of you is the Mediterranean Sea! !!The water is clean and there are long-established hotels along the beach that look a little old.Moreover, there are many women wearing swimsuits that are difficult to see (laughs).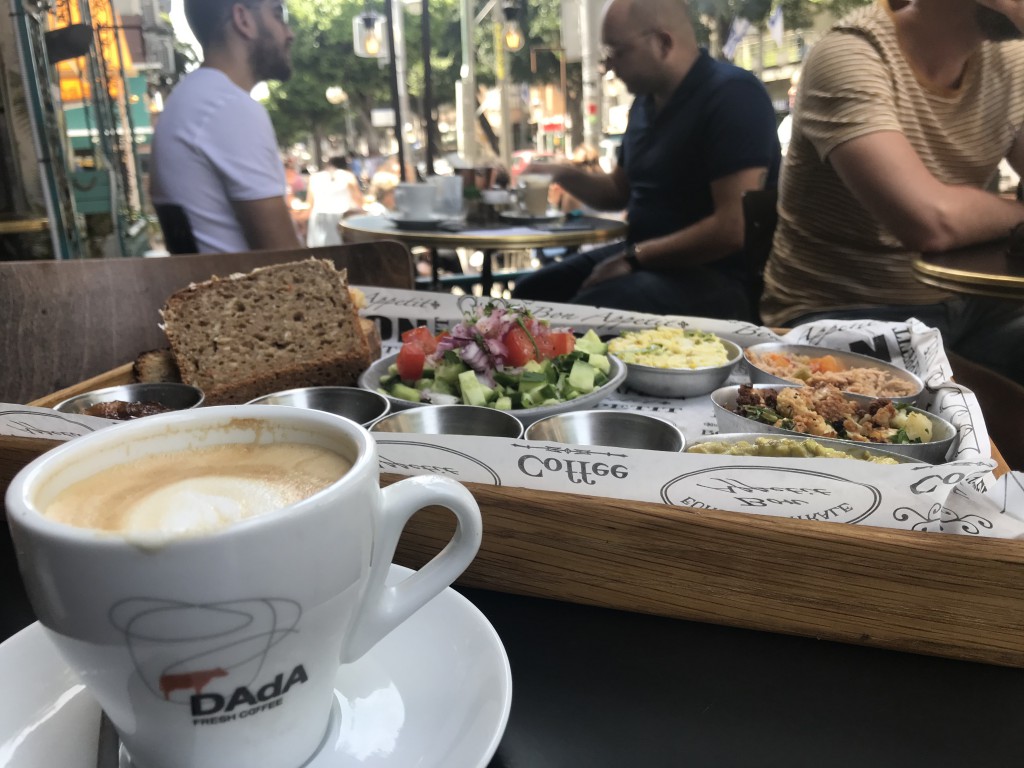 If you go off the beach, you can drink wine or something from daytime on the street where cafes are lined up endlessly.The picture is breakfast, but the main egg dish comes out in this.In other words, this plate is an appetizer plate.It's just. In terms of CAP, this Israeli food is between Arabic and Mediterranean food.I really like it.Eating olives so much that I have nosebleeds It is heaven again for me to have olives wherever I go.Coffee has a strong European influence and a strong taste.However, unlike Australia, the taste is easy for Japanese people to drink.The articles up to this point will always be a CAP food repo, but this time as well, I'm doing my job well.That is this ...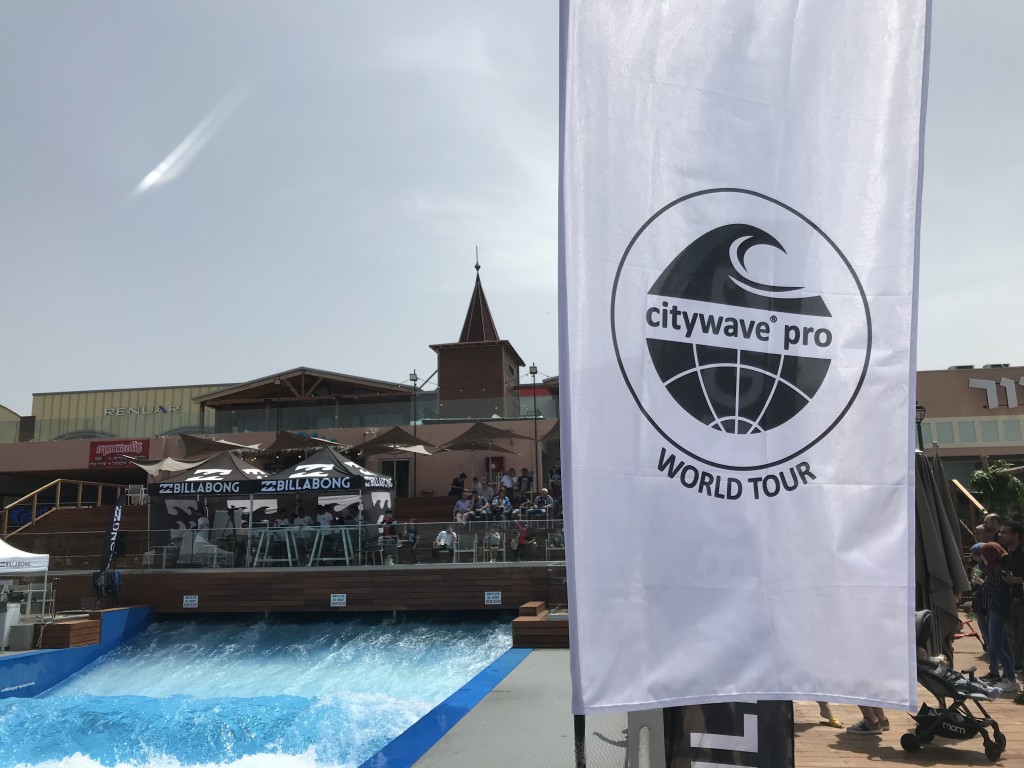 citywave pro WORLD TOUR! (URL) Actually, the Pro Tour will be launched in 2019, and we are planning to fight in 1 races with Vienna, Zurich, Tokyo, USA and Germany, starting with the first race in Israel.The Tokyo tournament is scheduled for July 6th to 7th (15th is a preliminary day), and the entire operation and judges came to confirm various merchandising.I didn't come to eat any olives.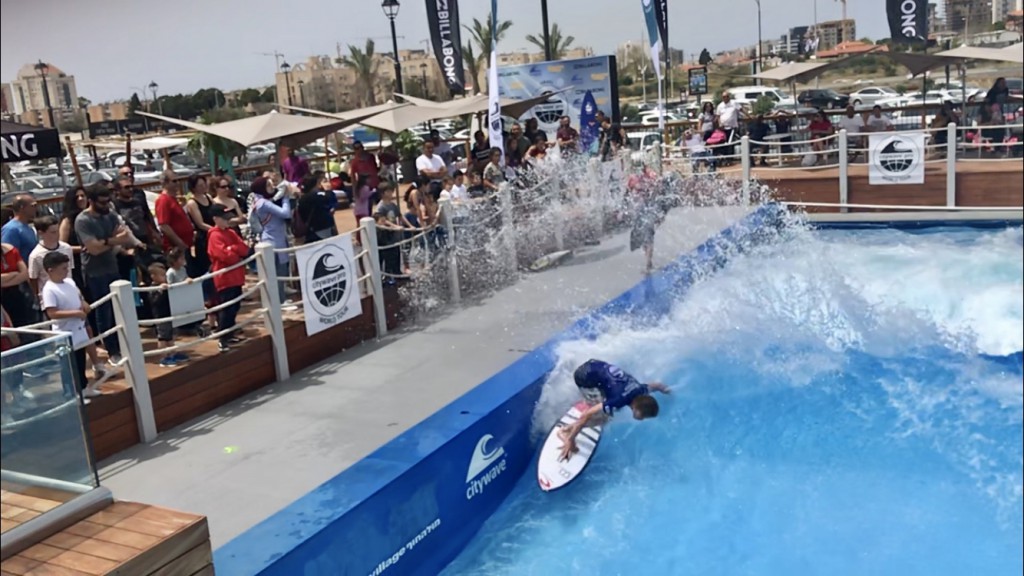 The tournament is like a one-on-one fight between German and Austrian players at the knees of local Israeli surfers vs citywave.In particular, the movement of Lenny, who came to Japan when she dropped the moss in Tokyo in August, created a future image of surfing unique to citywave, which combines surfing, skating, and snowboarding.It is impossible for the backhand snap to raise the spray so much.The audience is all wet.
However, the riding shown on a "normal surfboard" with fins is undeniably quite stylish, just like surfing in the ocean. ..Also, the great thing about citywave is the physical proximity that gives you a glimpse of it in front of you.For example, in snowboarding competitions, of course, we usually watch from a distance due to safety regulations.You can see it here because it is covered with salt, so I think its power is considerable.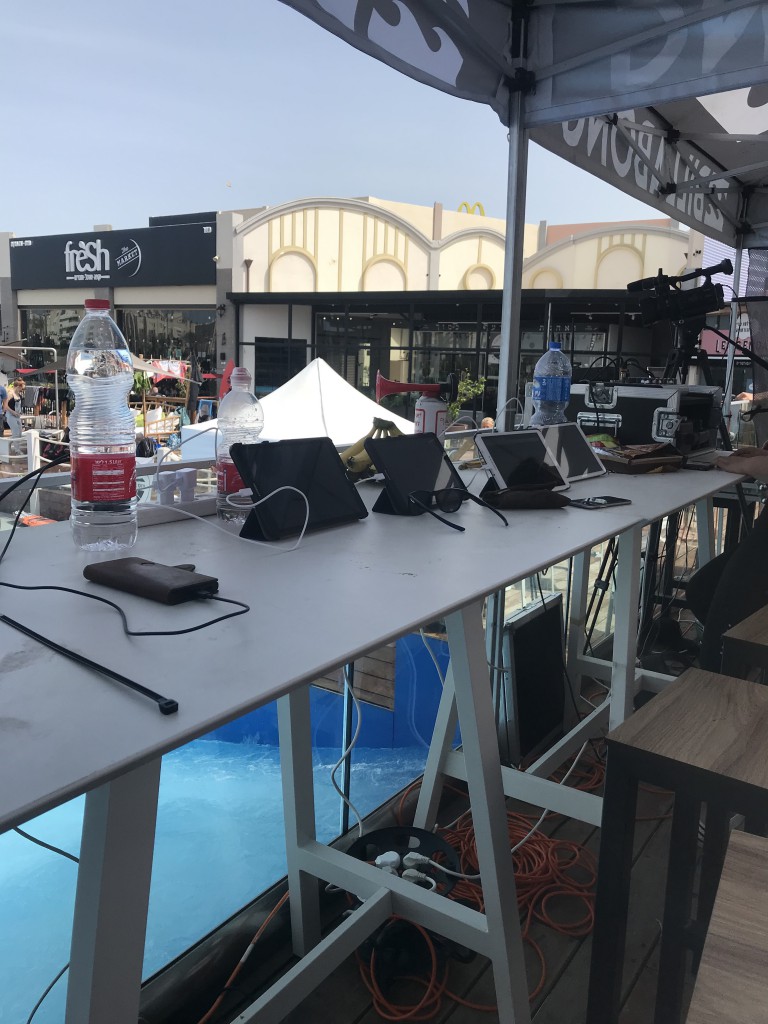 As one of the purposes of the inspection, I had to study the judge criteria peculiar to city wave.Neither self-confidence surfing nor snowboarding is competition-oriented, so I'm not sure what to judge in the first place.However, there is a little calm with a word from the head judge Jose. "It's best to look good in any sport!" Good looking = style is the same in all ages.Jose with a stern face is Austrian.I'm surprised that he was a snowboard judge for a very long time. In the ISF era, that Terrier was going around the circuit together when he was a teenager. .. ..Awesome.After that, it seems that he has progressed from a player to a judge, and he showed me a picture with Craig Kelly and Peder Bower when he was young (many people do not know ... BURTON's representative rider) and snowboarded. It was a "legend" for CAP, who has 10 years of experience. "There are few players who complain to the judges because of this rugged face," he laughed, but he certainly has a scary face.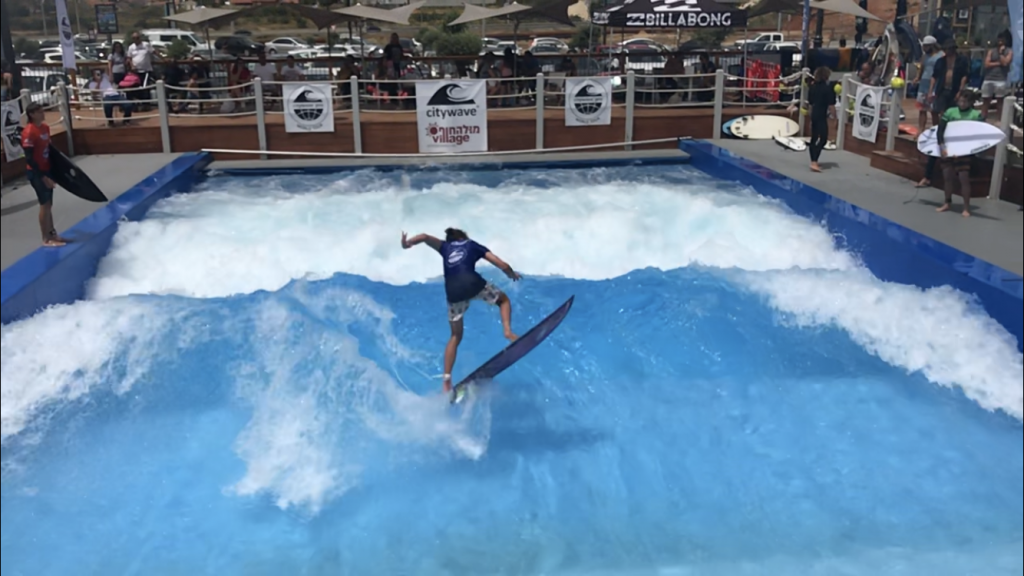 It can be said that citywave surfing is a new style of surfing that combines surfing and skating.As you can see, B1, front 3, show bits, etc. are scattered during power carving, it seems that Gratley is incorporated while cruising on the slope.This is also a number of techniques that can be done because stable waves can be formed. It is also the real thrill of citywave.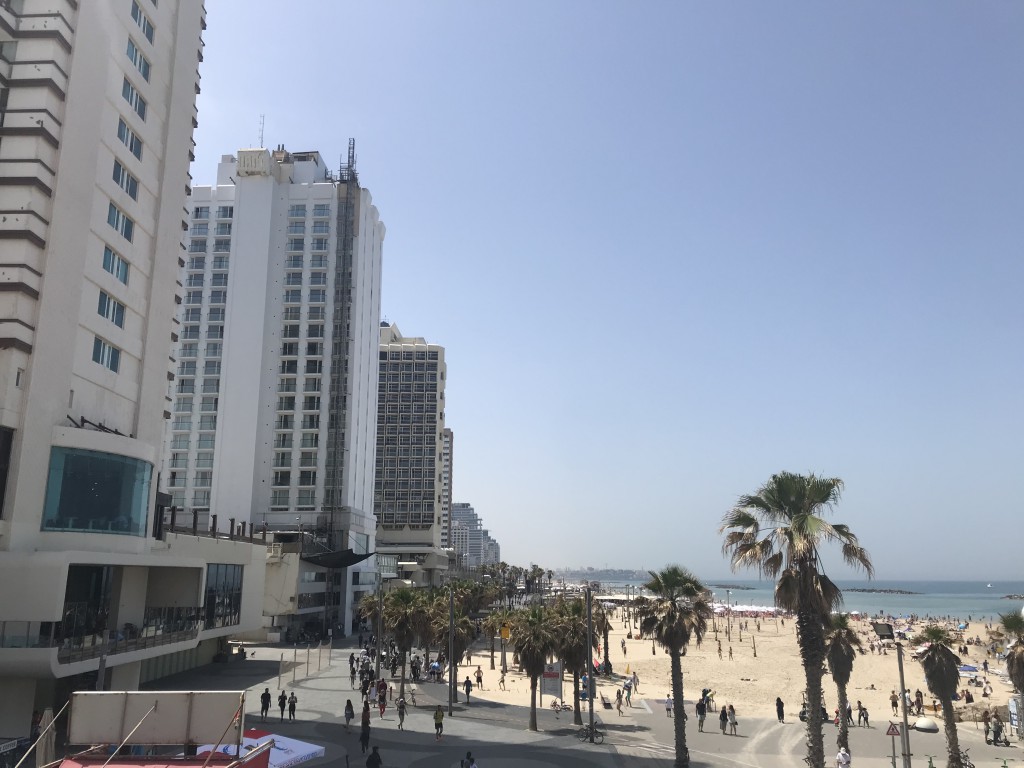 This trip is often too different from what I knew.First of all, the view of the country of Israel.Speaking of Israel reported in Japan, it is the conflict scene of "Gaza Strip" and "West Bank of Jordan".But that's really part of the fact, and the spots along the sea are peace itself, with beaches basking in the Mediterranean sun.And one more.It is highly possible that citywave surfing + α.Of course, it will be quite advanced in terms of technique, but when you look at the new sport that combines surf + sk8 + snowboard, you can feel the great potential of this sport. We would like many people to fully enjoy the announcement for the Tokyo tournament in July.
POSTAL CODE