Snowboarding has become popular and has become an indispensable part of freestyle play such as jumping and jibing.During the heyday of the park, the number of ski resorts continued to increase as they competed to create a park and attract customers, but in order to actually maintain the park, it is not only difficult to work, but it must be borne by the ski resort. Due to cost issues such as labor costs, there are not many snow resorts that can operate the park properly now.How are the parks that we entertain during the season created, how are they managed, and what is the future?I asked two park digger who are highly evaluated for making parks.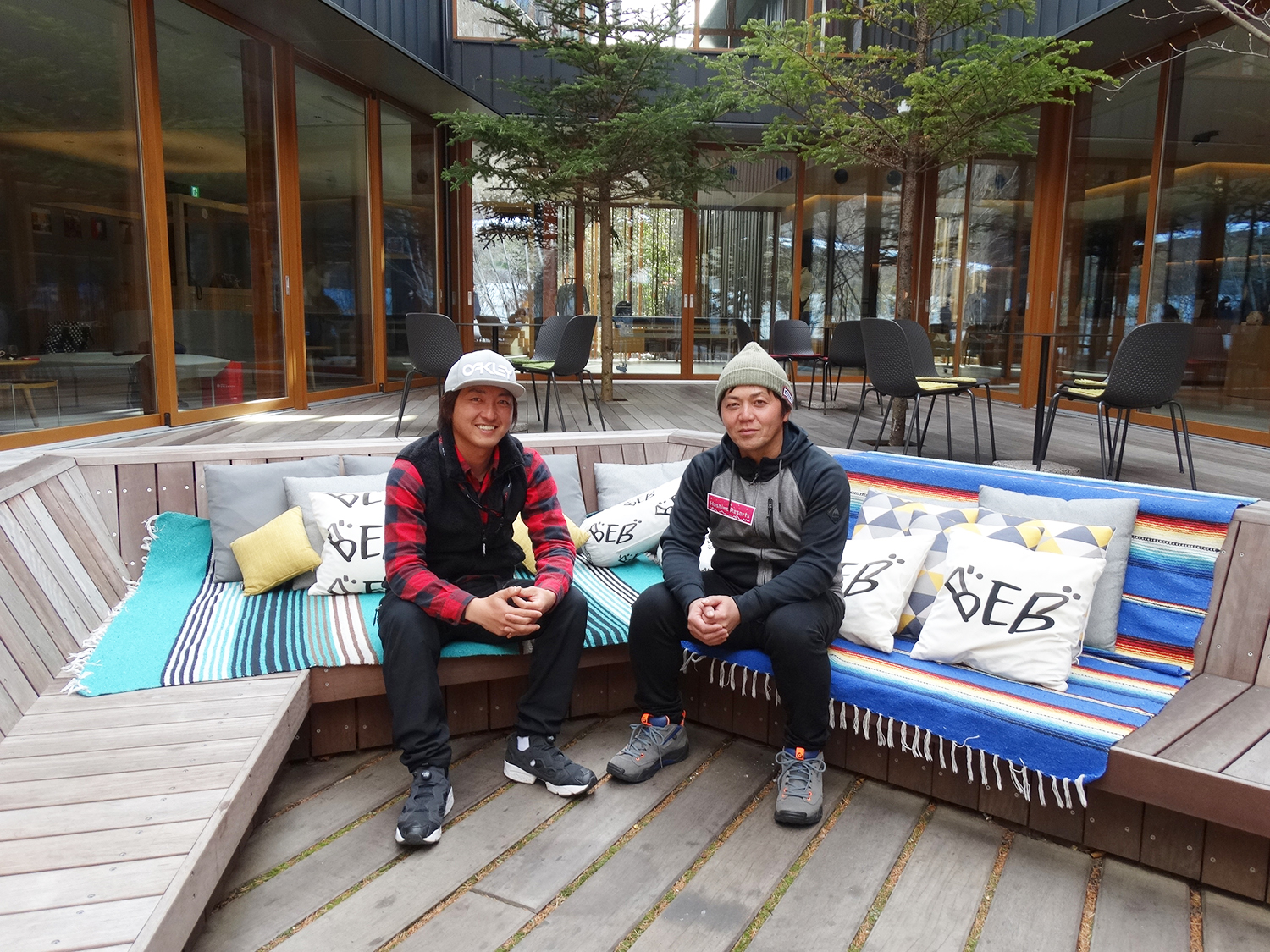 I've accumulated a lot of experience and have come this far
When I first started, I was sometimes sweared by customers.
First of all, please tell us how you got involved in making a park.
(I.e. At first, I was also aiming to be a professional rider.At that time, he was 20 years old.I found out about Digger's work when I was looking for a way to get better while making money.But at that time, the job of digger had not been established yet. I joined Alts Bandai when I was 22 years old.Actually, when I entered, Alz had only one such staff member, and I suddenly entered in a situation where my predecessor also quit.So it's hard.At that time, there was only a pipe, but I felt like sitting next to the operator of heavy machinery and giving advice such as shaving here.From there, I walked around the resorts around the area, and I felt that I gradually gained experience.
Otake I just practiced at the park created by Mr. Yamada and became a rider.When I was a student, I worked as a lift clerk at Nekoma and skated at Nekoma Ski Resort and Alts Bandai.From that time on, the park created by Mr. Yamada was famous locally, and the quality was stable, so people were gathering there.It was still the most popular in Fukushima prefecture at that time.However, since players cannot continue for a long time, I originally had the idea of ​​getting a job and working in the winter industry.Meanwhile, when I became a professional, I was asked by a ski resort to be involved in park building, and that was the start.
What has influenced you as you become more and more enthusiastic about creating a park?
(I.e. At the beginning, we couldn't handle heavy machinery, so if the operator was busy, we couldn't keep the pipe in good condition, and we could be sweared by our customers.what's this?Like.I'm sorry for that.From there, I started riding heavy machinery myself, and when I got a good evaluation, I felt like trying to improve it.So I got hooked.Make it yourself, fly it, try it, fix it, and repeat it until you are satisfied.After that, international competitions were held at Alts Bandai such as the Japan Open, and when overseas park builders came to Japan and collaborated, in front of the site where large items were made, work efficiency and how to use heavy machinery etc. I learned a lot.
Otake When I was just flying by myself, I thought I would do this.But it's not that easy.First of all, you have to be able to handle heavy machinery skillfully.Even if you have an image of the shape and work to make, you must be able to move heavy machinery like your own hands.Even if the ski resort people teach me how to move heavy machinery, I have no choice but to grasp the control in creating the park.That is really difficult.For about three years since I started, it feels like the customers have been telling me that it's really tough.At that time, there was no SNS, but when the maintenance was completed and I came back, there was such a post on the public bulletin board (BBS), and my heart broke, and I maintained it again.But I did my best with that as an encouragement.It's the same as Mr. Yamada said.So I gained experience.
The voices of the customers are severe, but it has also become encouraging.
(I.e. I agree.There are a lot of harsh opinions (laughs).But I have no choice but to accept it and do my best.
Otake At the end of the season, I'm very happy and encouraged to hear that I'm glad I went to this park.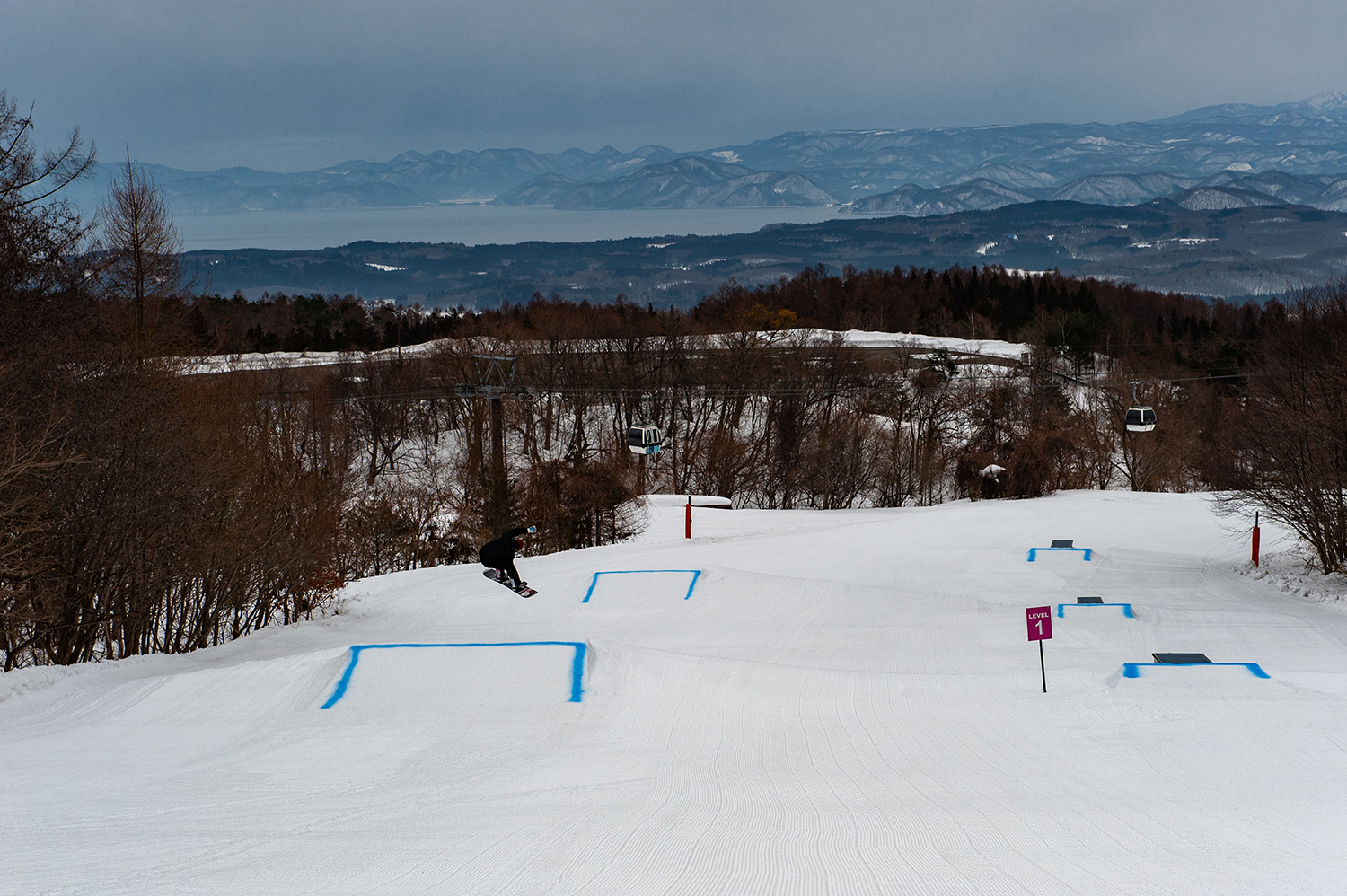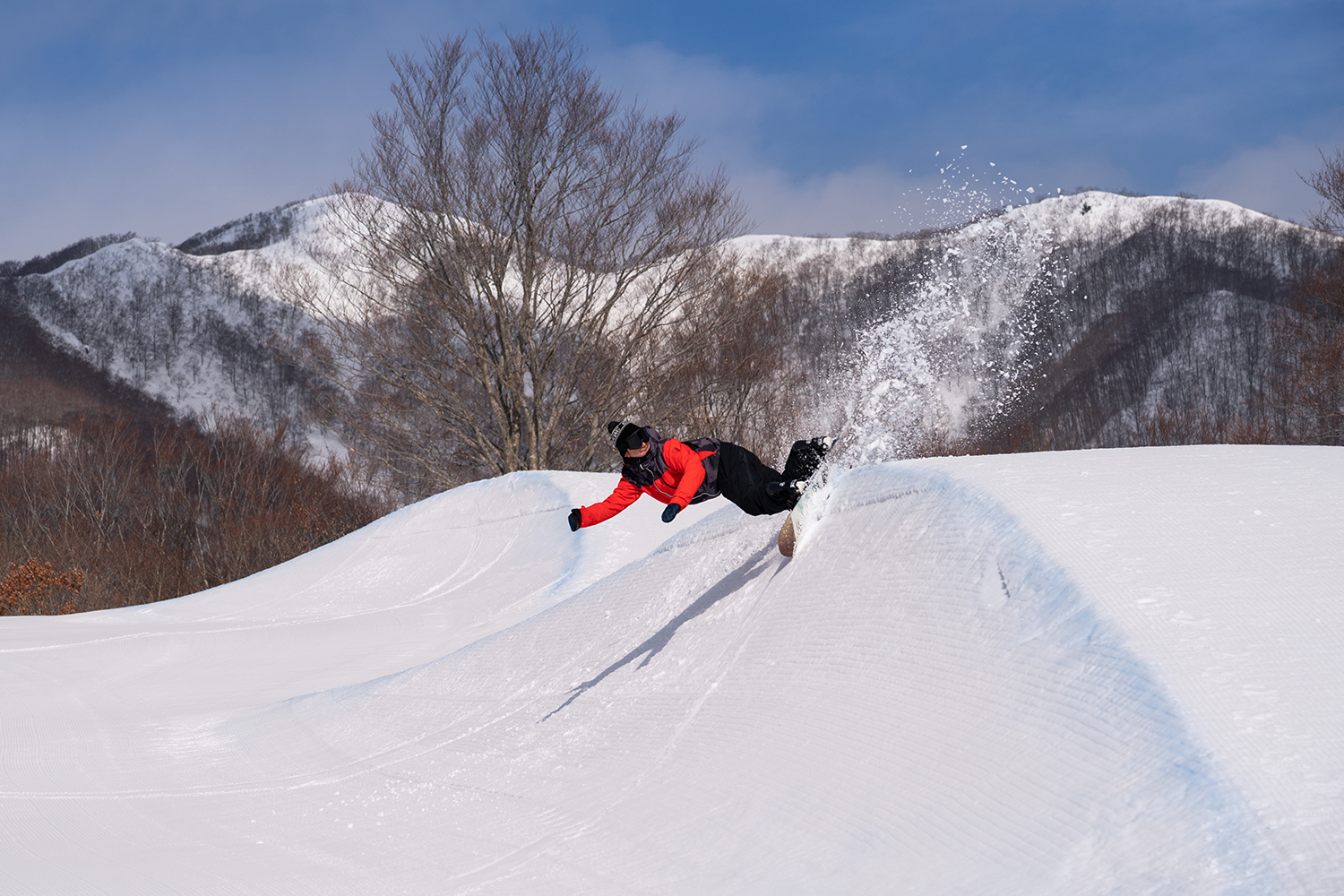 Behind the scenes of creating a park and the difficulty of quality control
Alts Bandai is compatible with all genres and levels from beginners to global parks, isn't it difficult to create a park?
(I.e. Currently, everyone is sharing their opinions on ideas for creating a park.I will think based on the reflection points of the previous season.And during the season, 12 heavy equipment operators and XNUMX handworkers are on standby, but the problem is quality control.In order to do that smoothly, it is important how to use machines to work efficiently.Manual work takes time and affects the physical strength of the staff.The skill of the operator greatly affects the efficiency of work.
What kind of system is BC Park (Kurohime Kogen)?
Otake It's enviable that there are so many staff like Alts Bandai.Otherwise, you won't be able to create and manage this many parks and items.We have two operators and five handworkers, and we manage the scale of BC Park (Kurohime Kogen).No matter how many digger you have, you have to have the momentum to finish about 2% with heavy equipment.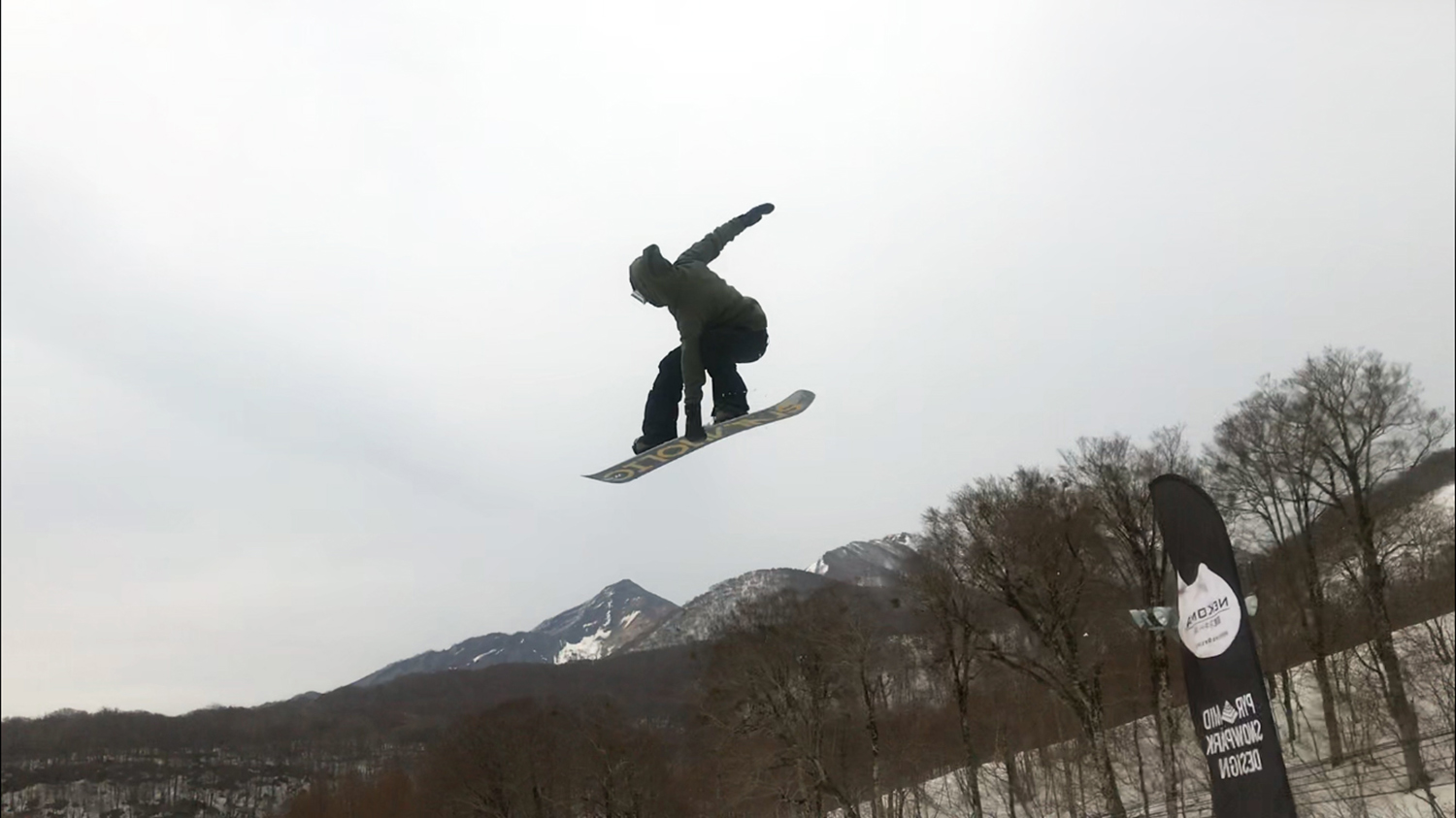 What is the difficulty of the permanent park?
(I.e. Nekoma's snow is dry and cold, and the work itself may change depending on the weather conditions at that location.In particular, the slope of the course has the greatest impact on park building.Alts Bandai changes the position of the park in various ways, but positioning is difficult, and how to make it according to the slope is also important.If it's wide and full of snow, it's better than that (laughs).That's why it's hard to find.
Otake That's right.If you don't have enough snow, you'll have to bring it from somewhere.If the snow on the spot doesn't build a big foundation, where do you bring it from?There is also a lead wire, and depending on the length of the season, the question of how much snow can be used in combination with the business period of the ski resort also arises.I will work on how long it will last in spring and how much snow remains.If you can use a snow machine, how do you use it?The rest is the terrain.If it's bumpy, fill it up, or if it's a single slope, balance it.It is difficult to always provide the best quality while thinking about various things.
What is the difficulty of creating a global park in Alts Bandai?
(I.e. First of all, it's snow collection.There is a closed course, but snow is coming down from 1km above it, and even so, there is not enough snow and artificial snowfall is applied.It costs a lot of money just for artificial snowfall.Especially when I made it before the Pyeongchang Olympics, it was difficult because there was a timing problem to match the practice schedule of Miyabi Onitsuka.Landing can only be done with a snow-packed car with a winch, and even after actually making it, adjustments can be made in response to requests from riders, such as the feeling of approach and the feeling of popping out.I used to make this size for events and shooting, but having a permanent global park is a different level of difficulty.It takes a lot of maintenance.However, even small items may fill up as soon as it snows.It means that the quality of the park must be maintained as long as it is open.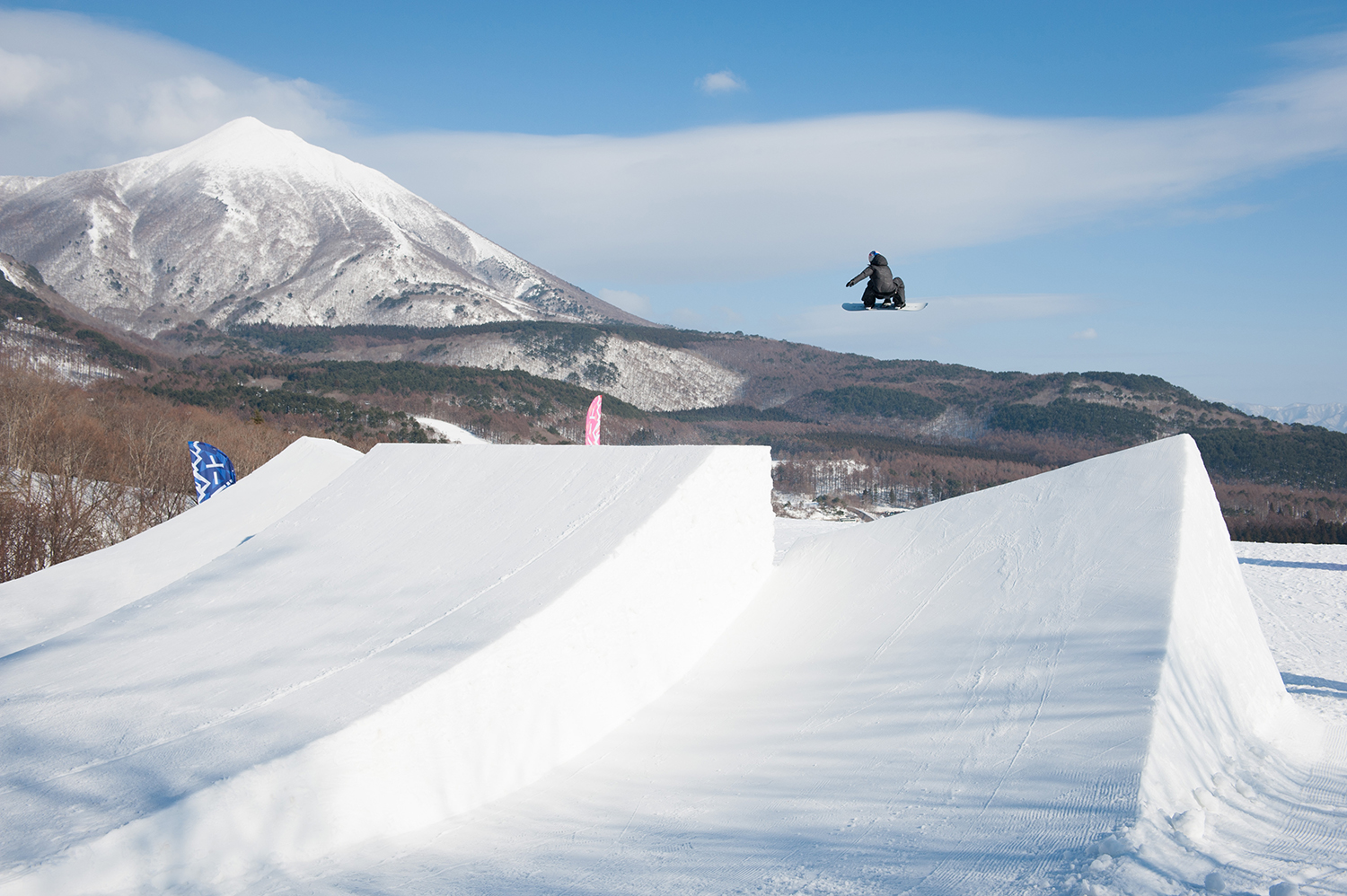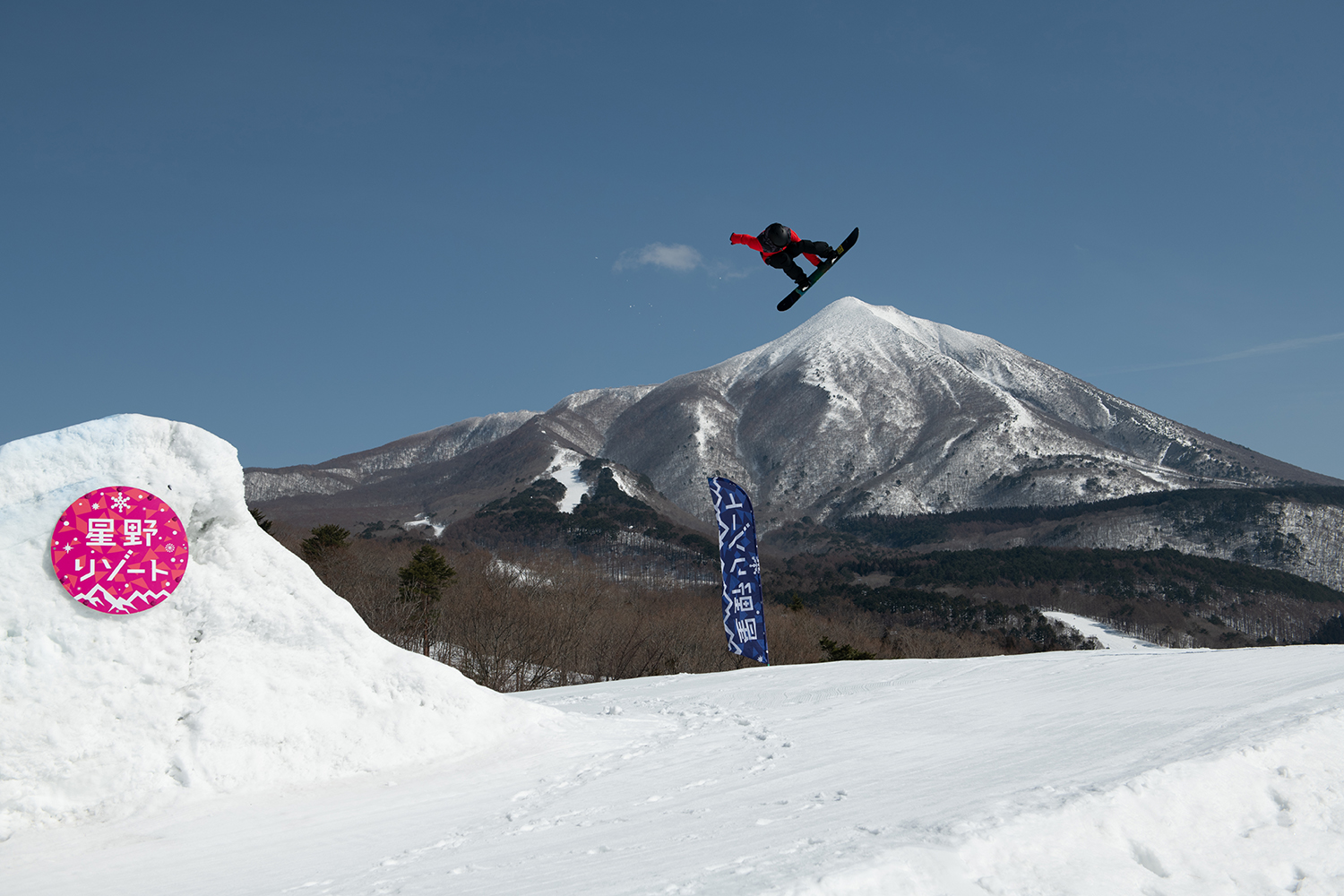 What to do from now on
What has changed in park building over the last 10 years?
(I.e. Nowadays, various categories are being sought after, so it's different from what it used to be.New ideas came in steadily as to how it would be fun to make items.However, we do not make things that we are not confident about.Try making entertainment items by discussing them with the staff.I want to think about making it more fun.
Otake Even when riding in a park, instead of flying normally, you can now play using the side of the jumping platform, and you can make it so that you can play in various ways.In particular, you can play anywhere in the parks of Alts Bandai and Nekoma Ski Resort.I don't have a chance to make it, or it's made to handle various things, so I go there several times during the season, but I'm always impressed.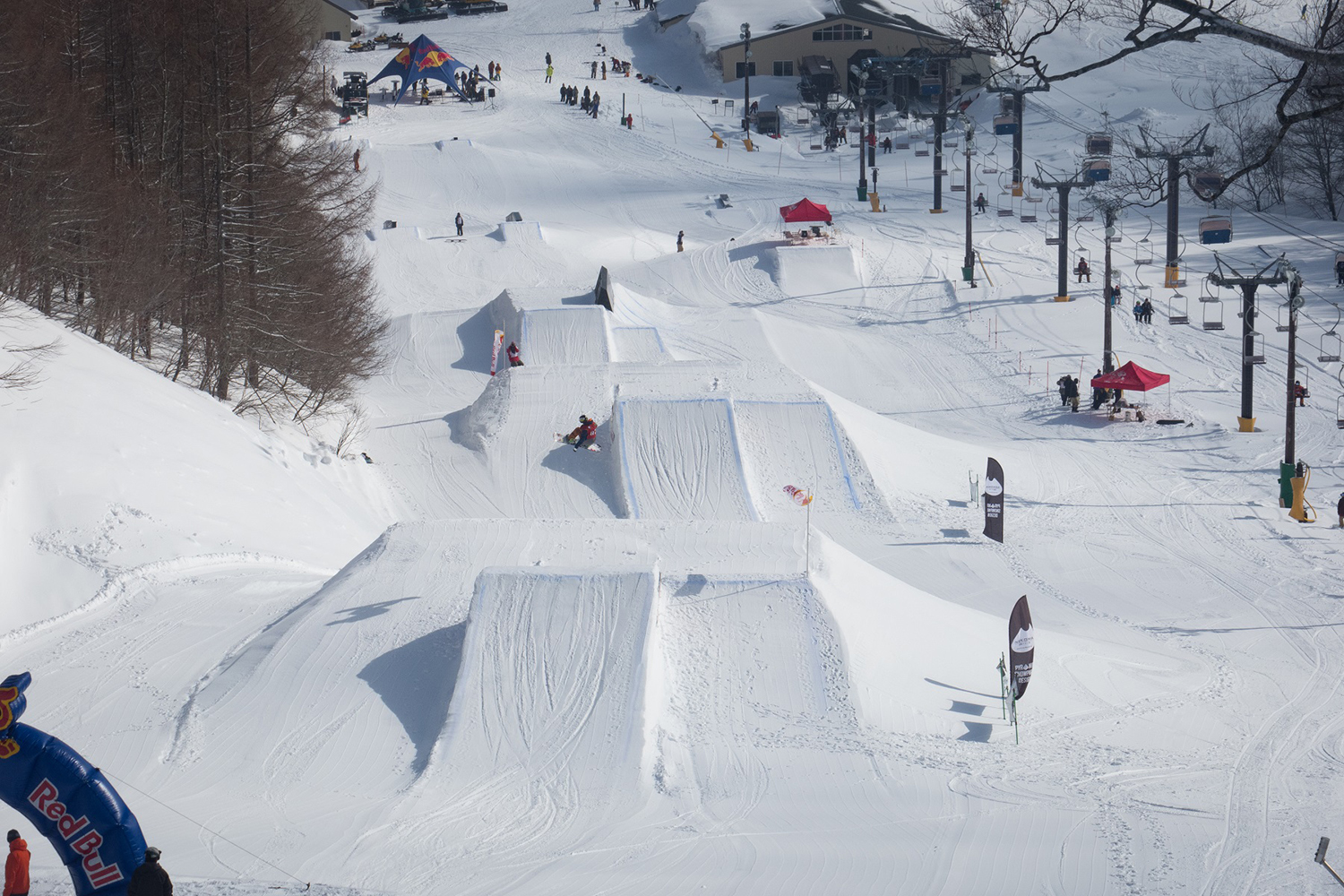 It seems that it will continue to evolve, but what do you think you should do from here onward?
(I.e. Proposing new things, is that an eternal issue for me (laughs)?I would like to think more about the future, which is more different from the basic things like jumps and rails that I have made all the time.It's not clear yet, but I'd like to be able to propose something that makes the slipper feel better and enjoyable.
Otake There are some amazing creative parks overseas, but Japanese parks haven't been able to keep up.Is it both scale and quality?So, first of all, raising the quality of the permanent installation is the highest priority, and then the creative place.I also want to develop junior human resources.Recently, some young players have finally come up with a desire to create a park as a job next to riders in the winter industry.I want to create an environment where such children can grow up properly.

The park lineup of Alts Bandai, which boasts one of the largest in Japan
All levels OK
Park that can be washed away
There are endless ways to play in the park where anyone can play freely without having to fly, turn, or decide on a technique.You can enjoy the fun without feeling the fear of entering the park.In addition to items such as banks using terrain and half pipes, original items will also appear.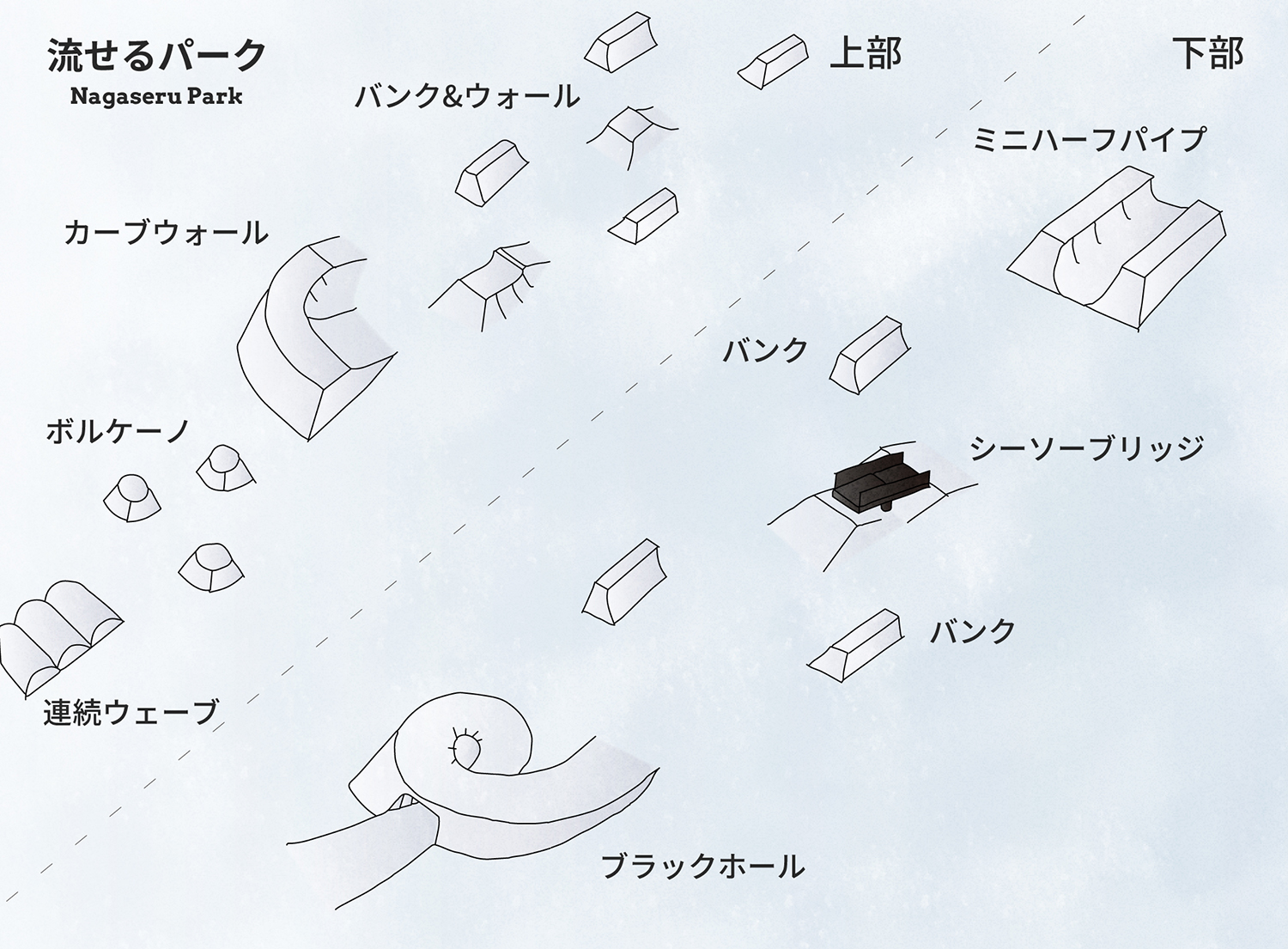 beginner
Step Up Park for Beginners
Step up with a mini kicker in 1m, 2m, 3m and meter increments.A park with items that are welcomed by inexperienced people, such as a box with a handrail for the first jib.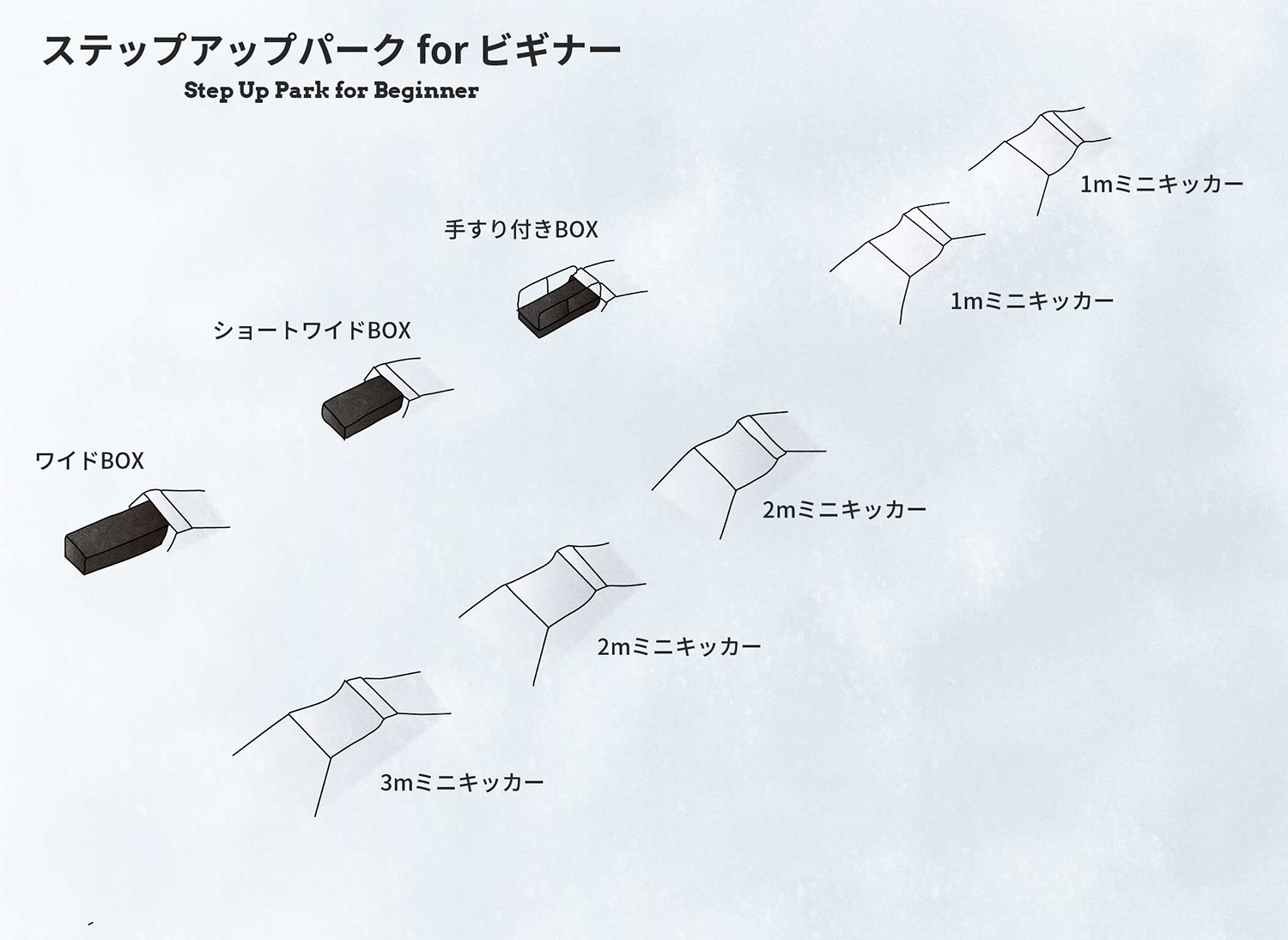 Pre-intermediate
Step up park
We have a lineup of kickers from 3m mini kickers to 8m kickers that can be increased in size in meter increments.Boxes and rails where you can try various exercises are lined up by level, and you can practice repeatedly, so you can challenge higher levels little by little.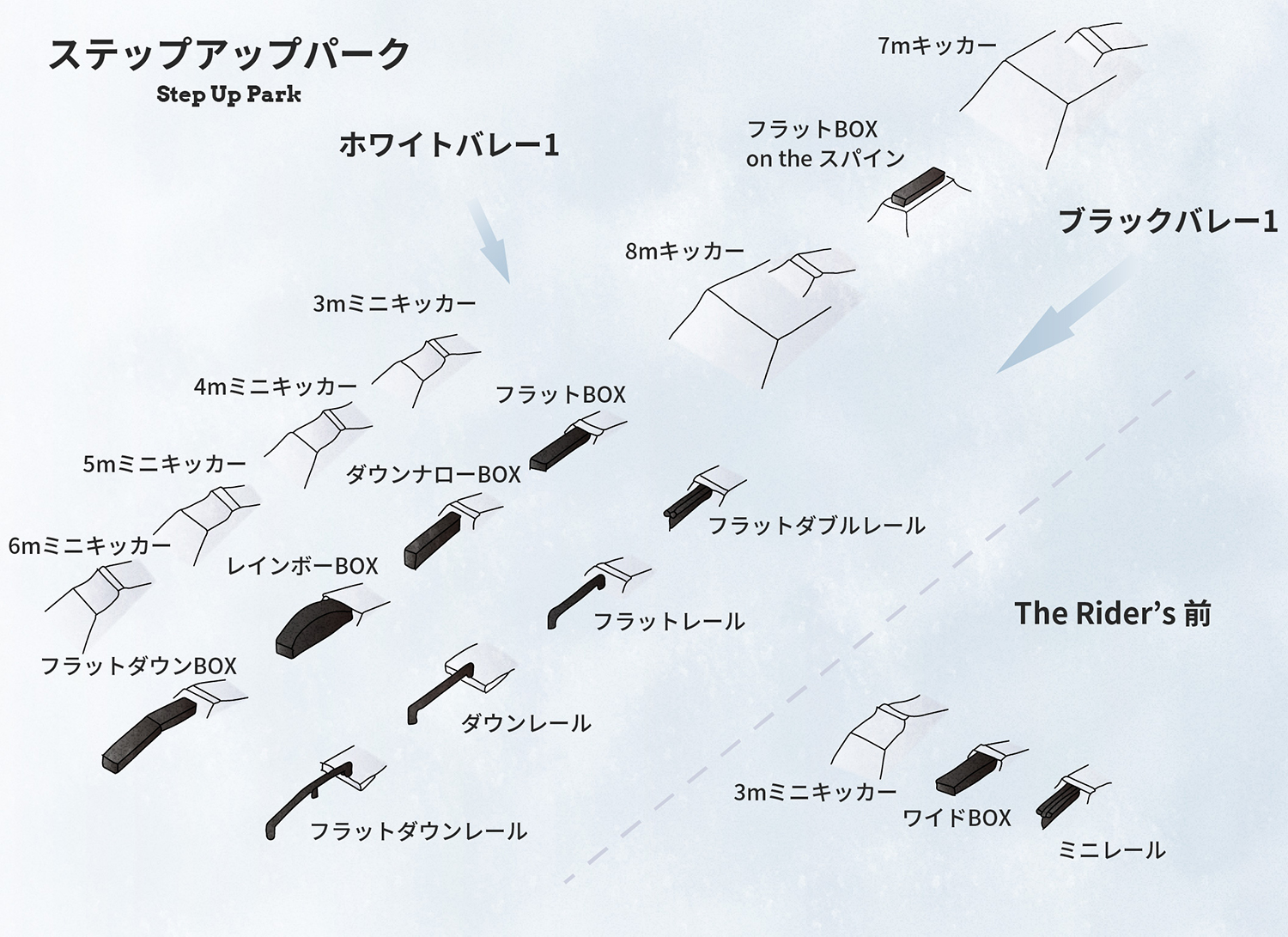 upper intermediate
Step Up Park for Expert
The advanced version of Step Up Park is a collection of kickers and jib items of the optimal size for domestic slopestyle tournament level practice.This season, the range of levels has expanded with more items.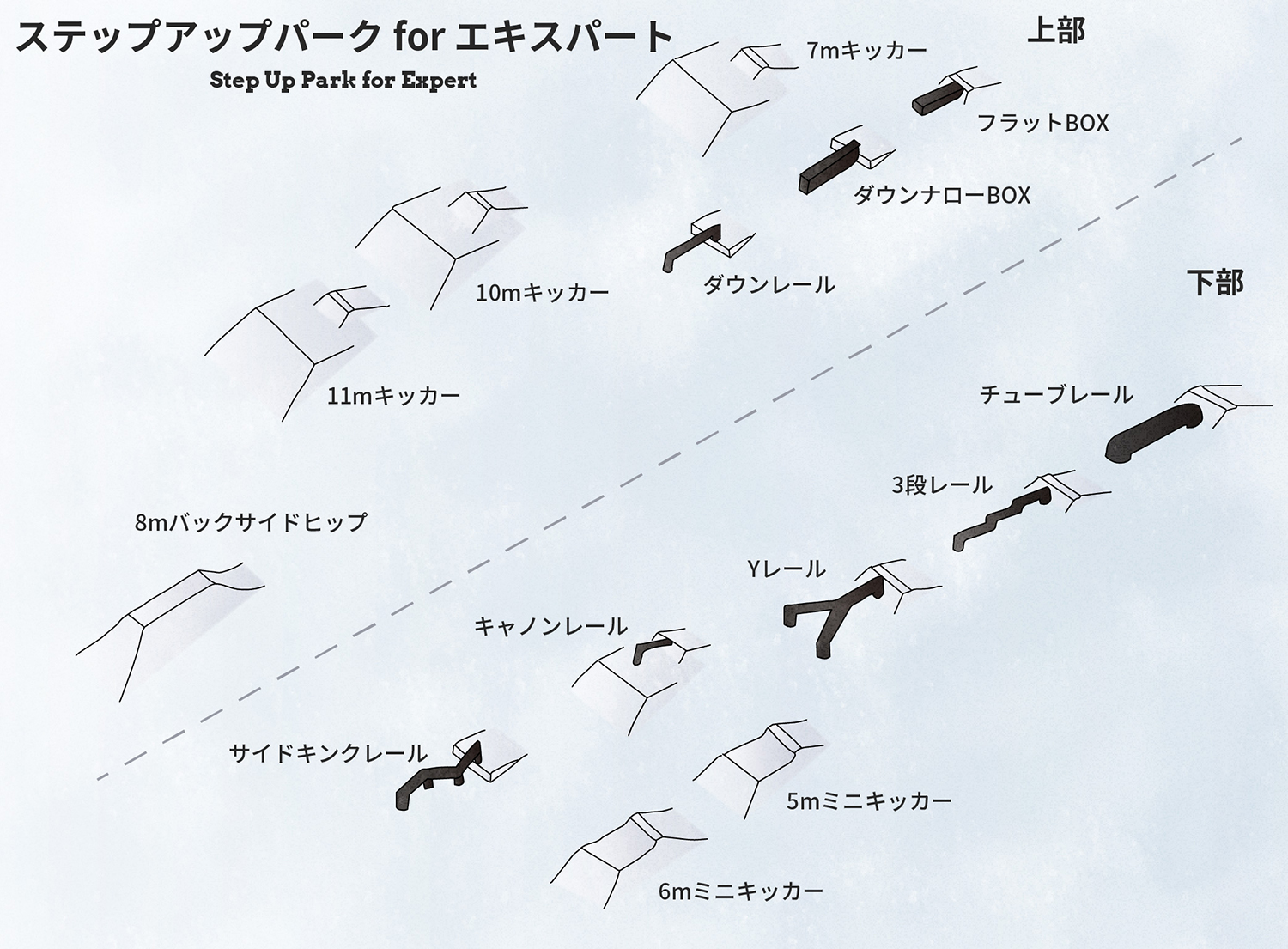 Superlative
Global Park
A world-class big jump, a park where you can practice with jib will open again this year.The kicker will evolve into a form with a quarterpipe option.The jib is also equipped with super-advanced equipment such as transfer rails.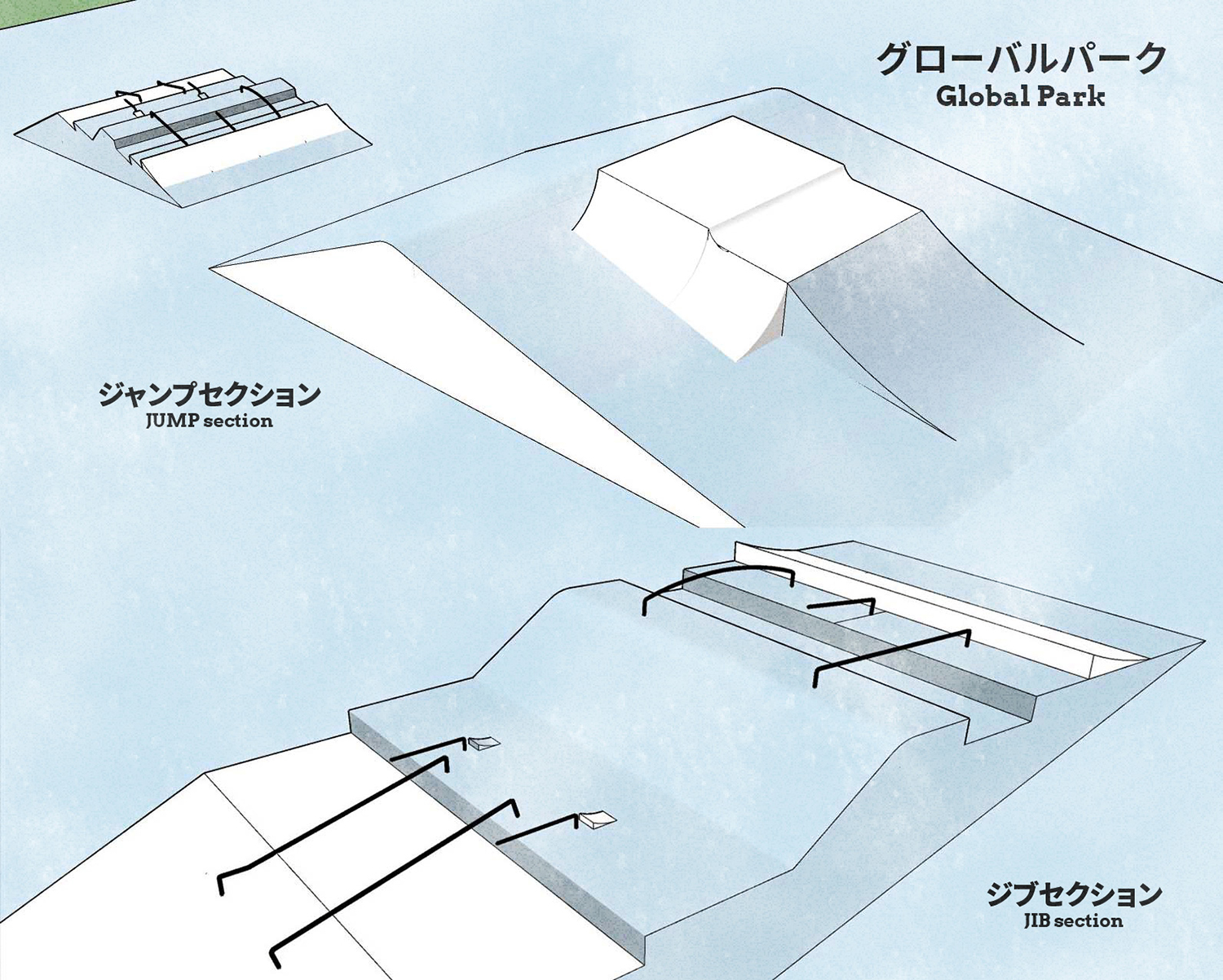 Hoshino Resorts Alts Bandai slope informationhereへ
Hoshino Resort Information on each slope and each facilityhereへ