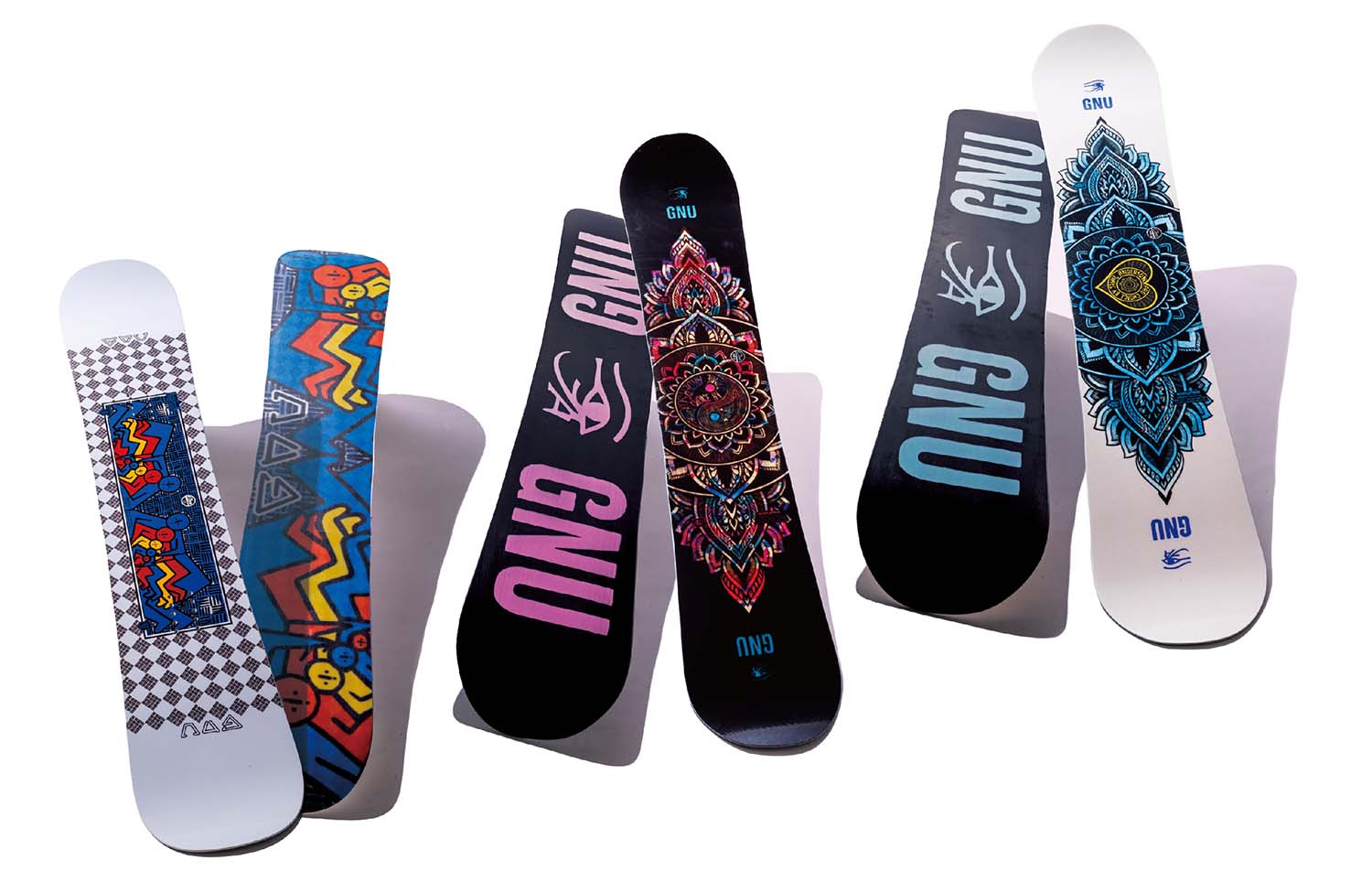 GNU
HEAD SPACE
by FOREST BAILEY (left)
SIZE 149, 152, 155, 158, 152MW, 155MW [MID WIDE]
PRICE ¥ 70,000
LADIES CHOICE
by JAMIE ANDERSON (center)
SIZE 139.5, 142.5, 145.5, 148.5, 151.5, 153.5
PRICE ¥ 84,000
PRO CHOICE
by JAMIE ANDERSON (right)
SIZE 145.5, 148.5, 151.5
PRICE 84,000
GNU has the longest history of Marvin's snowboard brands in Seattle, Washington, USA.Introducing original ideas, making full use of high-quality materials and excellent technology, snowboards that are carefully handmade while being environmentally friendly continue to be loved by many snowboarders.The performance of frontline riders such as Forest Bailey and Jamie Anderson is a testament to the trust of the GNU brand.Introducing the topical professional model that the professional rider develops himself.
The "HEAD SPACE", which is extremely popular in the GNU lineup, is a professional model of Forest Bailey, known as the "Jib Master" for its stylish board handling.The biggest feature is that it has a twin shape at first glance, but it has an asymmetrical design.It is a unique outline that draws different side curves on the toe side and heel side, and the arrangement of the magnetic traction edge (wavy edge) is also asymmetric.Furthermore, the composition of the core is also different on the toe side and heel side, and the lateral flex is adjusted by combining the materials.By slightly softening the core material on the heel side, it improves the turn controllability of the back side, which is difficult to stabilize, and enables sharp turns using the edges firmly.The structure uses the latest hybrid camber [C3 camber], which demonstrates high performance in all rounds such as buoyancy in powder and stability of carving.A mild rocker designed in the center of the camber that fits in the entire board enables smooth board handling, and you can enjoy jib and gratri to tricky terrain play.It can be said that it is a board to realize the free riding style of Forest Bailey.It is finished in an exquisite flex that you can enjoy and attack the streets and parks.
GNU has a full lineup of girls models.The strongest girls model used by Jamie Anderson at the tournament is "LADIES CHOICE".This also adopts an asymmetrical design that was completed considering the balance between the structure and force of the human body.It synchronizes body movements with the board more, and maximizes performance so that you can make difficult freestyle tricks. The [C2-X] twin camber shape adopted in "LADIES CHOICE" is excellent in large buoyancy and high operability in powder.
"PRO CHOICE" is also a professional model developed by Jamie Anderson, and is a park board that uses [C3 camber], which has excellent high-speed stability and straightness.The camber shape that fits in the whole allows accurate movement that surely leads to tricks, and even if you approach the big kicker at full speed, it will not shake and will lead to success. Both "LADIES CHOICE" and "PRO CHOICE" are high-end models equipped with the latest GNU technology.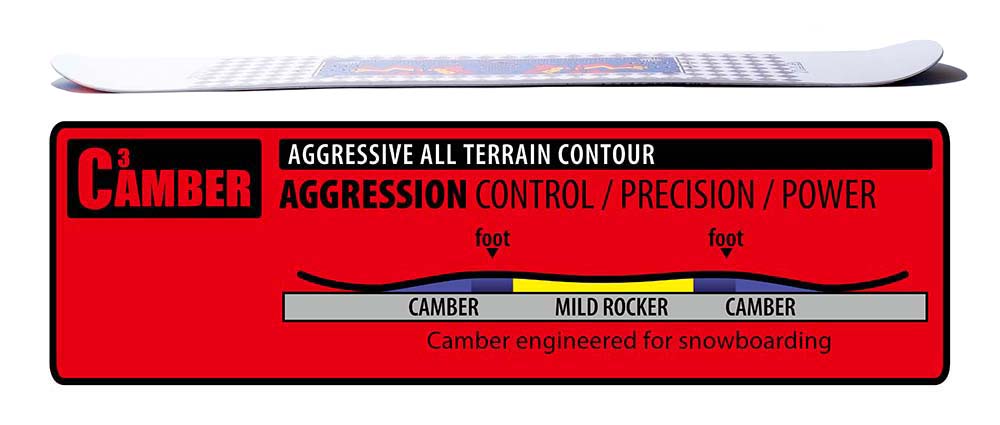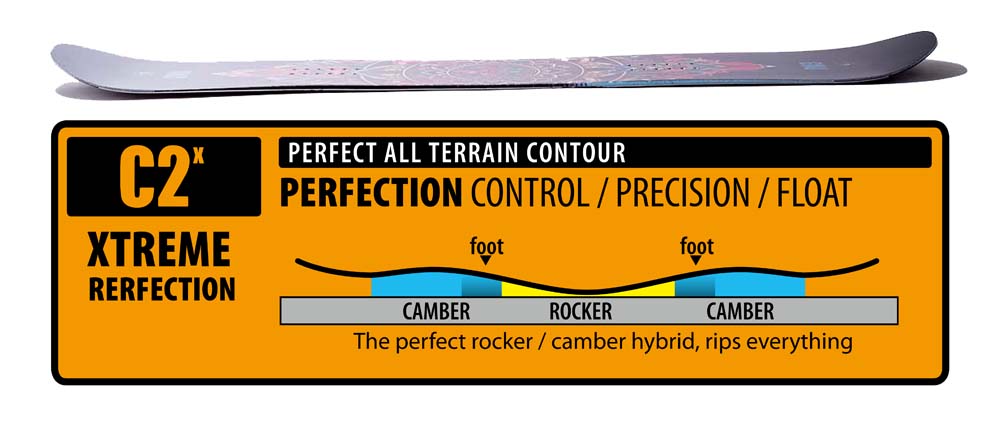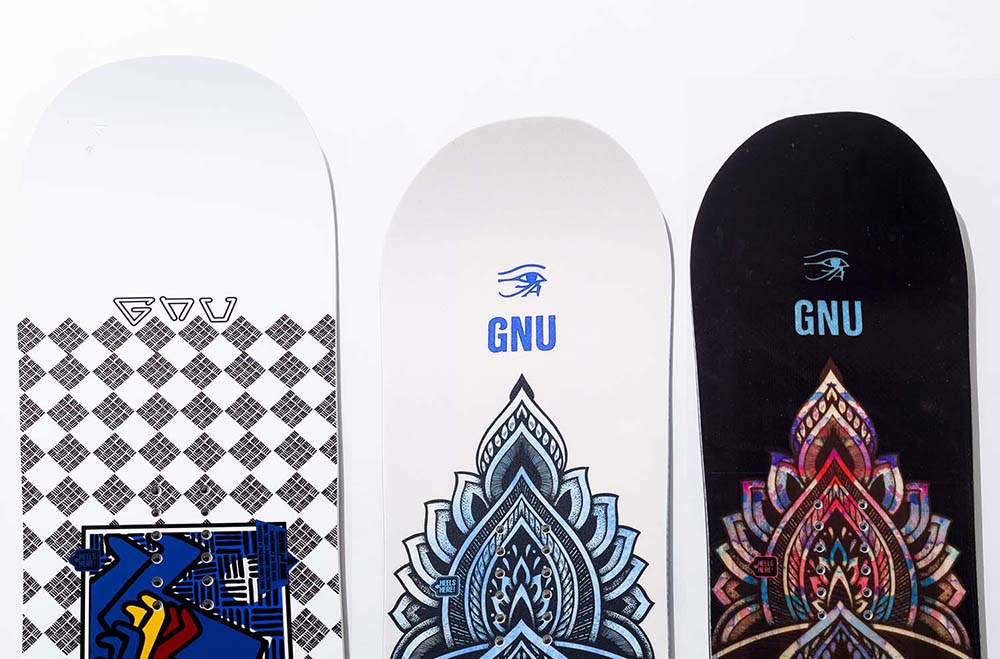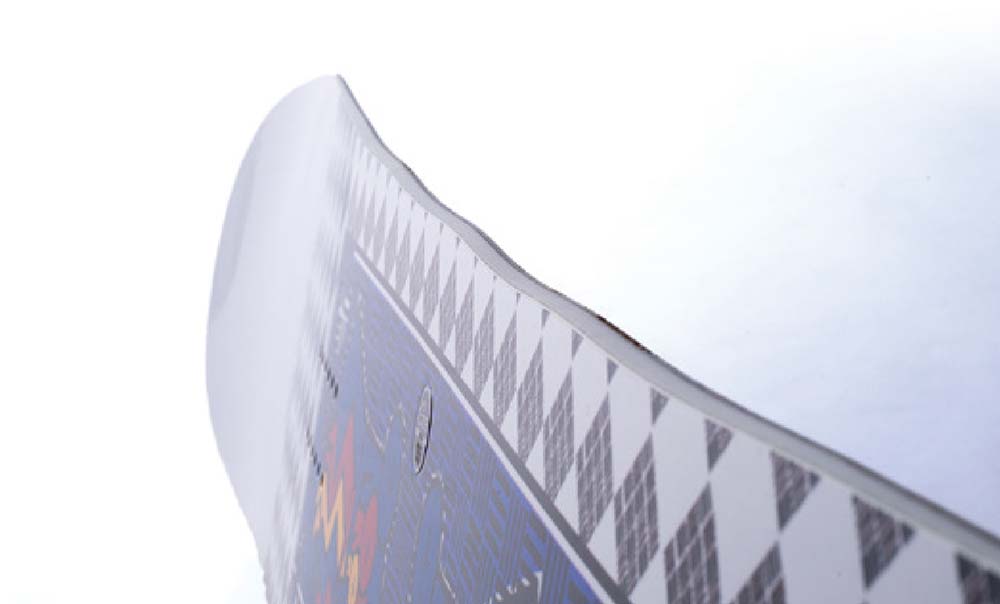 Click here for the digital catalog for this term.