Fukushima Prefecture is a leader in the snowboarding scene in Tohoku, with ski resorts of various sizes.
What is the amount of snow, the quality of snow, and the temperature in Fukushima?
Nekoma Ski Resort in the Aizu Urabandai area boasts a snowfall of 400 cm or more every year, and it is open until the last day of Golden Week and has a considerable amount of snowfall.That's right, the lowest temperature in the top season often drops to -10 degrees Celsius in this area, and of course there are sunny days, but it snows more and more during the season.
On the other hand, the so-called Omote Bandai area (Inawashiro Ski Resort, Alts Bandai, etc.) on the south side of Mt. Bandai does not have bad weather, and the sunny weather rate is considerably higher than that of Urabandai.Even within the same area, the difference in weather is quite large, so it is recommended to check sites such as the Yahoo Weather app that can predict detailed forecasts and clouds before going.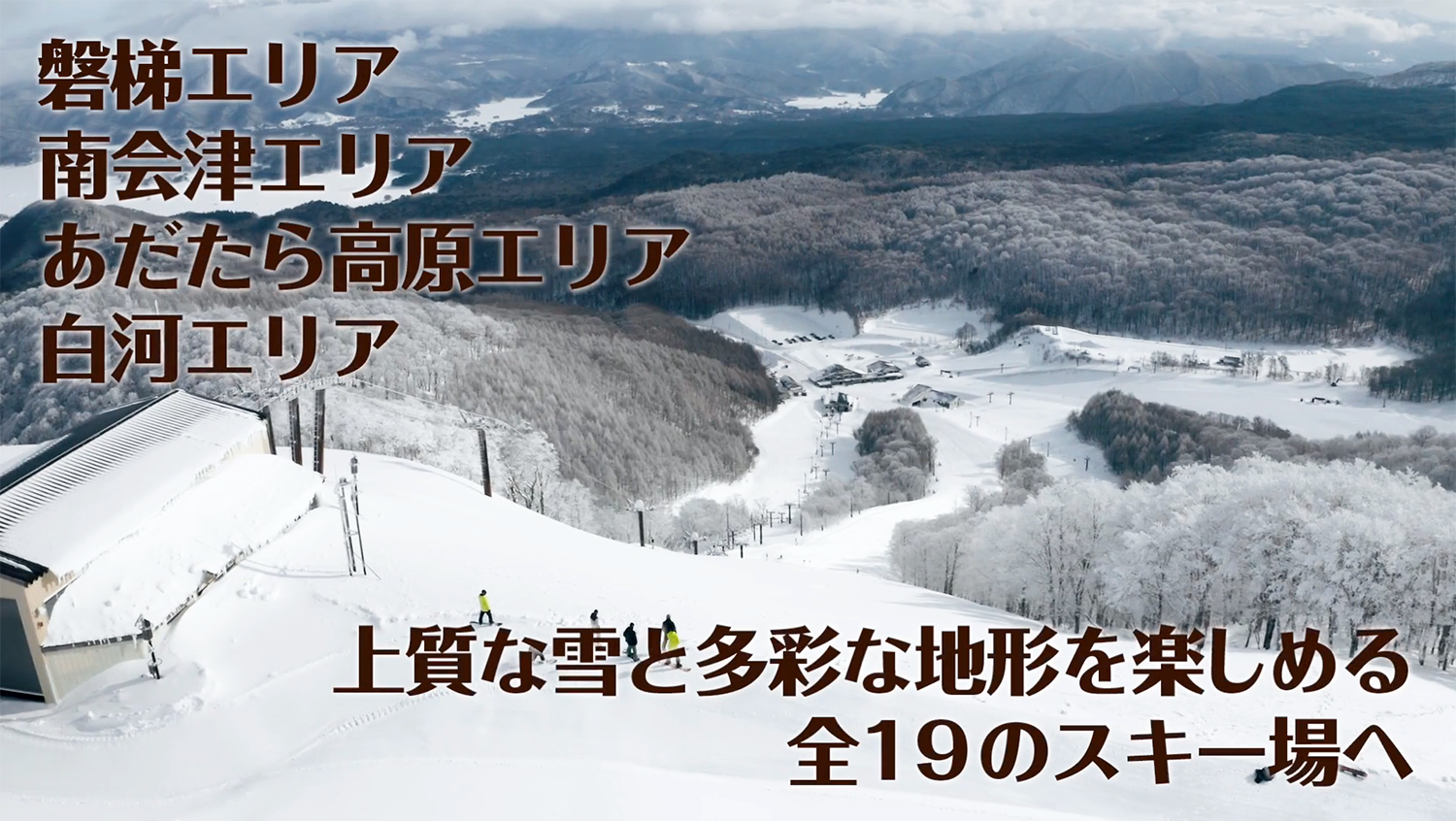 Bandai area
One of the best snow areas in Tohoku with 11 ski resorts.You can enjoy meals and hot springs, and there are many ski resorts with accommodation facilities.

Aizu area
An area known as a region with a lot of snowfall in Japan.With high-quality snow, you can enjoy the finest powder snow and a superb view.It's fun to move based in Aizu where you can enjoy history, culture and traditions.

Adatara Kogen Area
It is a convenient access from Tokyo, which is about 20 minutes from the Nihonmatsu IC, but it is a little-known area where you can slide comfortably without being relatively crowded.The wide course that spreads over Mt. Adatara is ideal for beginners and carving practice.
Shirakawa area
It takes 1 hour and 28 minutes by Tohoku Shinkansen from the Tokyo metropolitan area, and it is a very convenient area to access from the Kanto area in the entrance area of ​​Tohoku, south of Fukushima prefecture.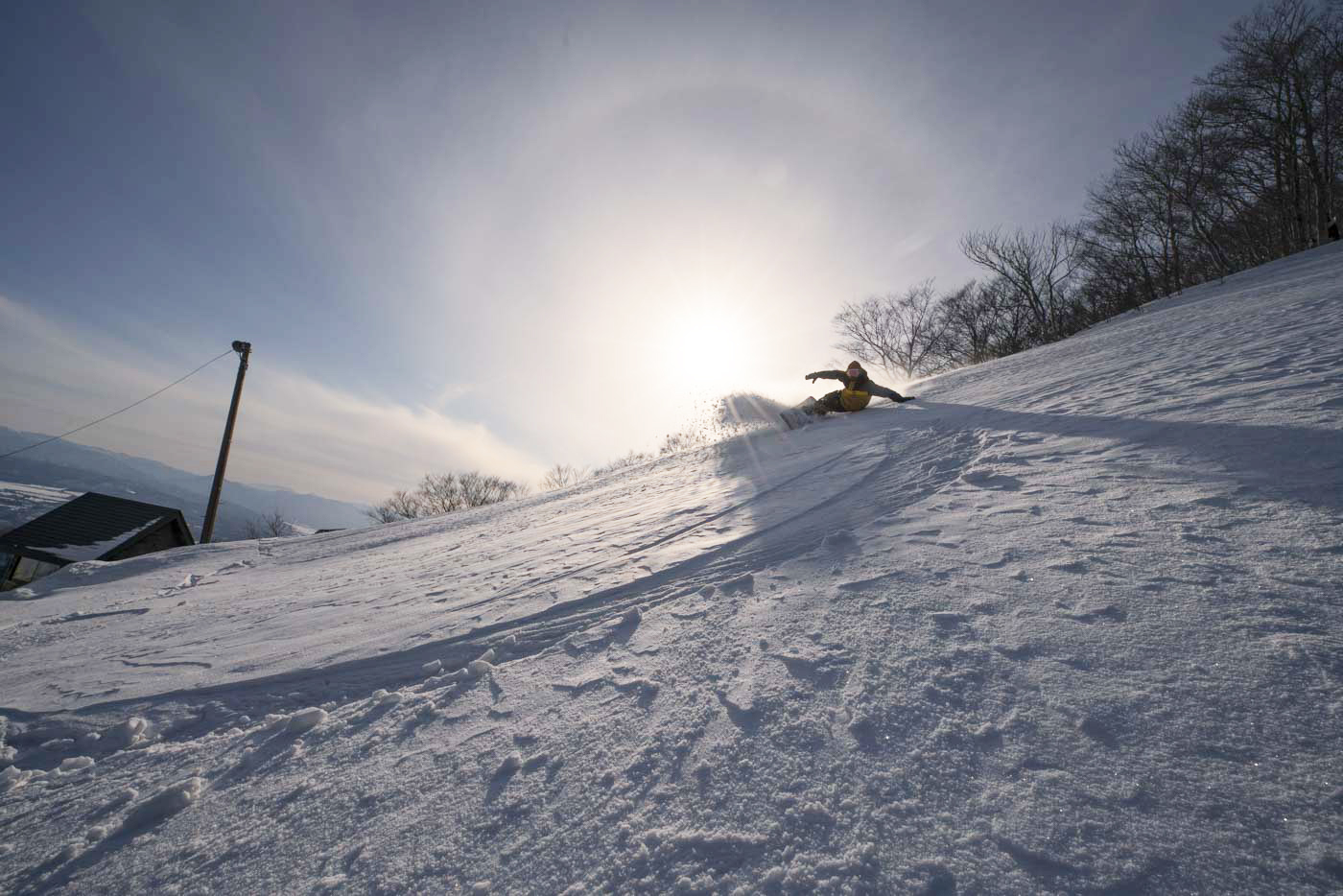 Busan Area
Ski resort name
Open (scheduled date)
Bandai area
Hoshino Resorts Alts Bandai
Bandai-cho, Yama-gun, Fukushima Prefecture Oaza Sarashina Shimizudaira 6838-68
2021/12/24
Inawashiro Ski Resort [Center x Minero]
7105 Hayama, Inawashiro Town, Fukushima Prefecture
2021/12/18
Urabandai Ski Resort
Fukushima Prefecture Kitashiobara Village Obu Hibara Obu Hirayama 1170-5
2021/12/18
Hoshino Resort Nekoma Ski Resort
1163 Nekoma Ski Resort, Kitashiobara Village, Yama District, Fukushima Prefecture
2021/12/3
Grandeco Snow Resort
Hibara Arasunasawayama, Kitashiobara Village, Yama District, Fukushima Prefecture
2021/11/26
Inawashiro Resort Ski Resort
Closed this season
ー
Sannokura Ski Resort
857-6 Kitagongenmoriko, Atsushiokanomachi, Kitakata City, Fukushima Prefecture
2021/12/25
Numajiri Ski Resort
2885-434 Numajiriyamako, Inawashiro-machi, Yama-gun, Fukushima Prefecture
2021/12/18
Family Snow Park Bandai x 2
Closed this season
ー
Minowa Ski Resort
Inawashiro Town, Yama District, Fukushima Prefecture Oaza Wakamiya Aza Azumayama National Forest 194 Forest Group
2021/11/27
Listel Ski Fantasia
Oaza Kawageta Listel Park, Inawashiro Town, Yama District, Fukushima Prefecture
2021/12/25
Minamiaizu area
Aizu Kogen Takatsue Ski Resort
535 Takatsuehara, Minamiaizu-cho, Minamiaizu-gun, Fukushima Prefecture
2021/12/18
Aizu Kogen Takahata Ski Resort
20-3 Ichinomama, Minamiaizu-cho, Minamiaizu-gun, Fukushima Prefecture
2021/12/18
Aizu Kogen Daikura ski area
857-150 Hirutakiyama, Haryu character, Minamiaizu-cho, Minamiaizu-gun, Fukushima Prefecture
2021/12/24
Aizu Kogen Nango Ski Resort
Fukushima Prefecture Minamiaizu-gun Minamiaizu-cho Sakai Yunoiri 293
2021/12/25
Oze Hinoemata Onsen Ski Resort
Hinoemata Village, Minamiaizu District, Fukushima Prefecture
2021/12/25
Tadami Ski Area
24 Tadami Tanoguchi, Tadami Town, Minamiaizu District, Fukushima Prefecture
2021/12/18
Fairy Land Kaneyama
Ueno, Koguriyama, Kaneyama-cho, Onuma-gun, Fukushima Prefecture
2021/12/25
Adatara Kogen Area
Adara Kogen Ski Resort
Okudake Onsen, Nihonmatsu City, Fukushima Prefecture
2021/12/24
Nihonmatsu Shiozawa Ski Resort
Gumizukayama, Shiozawa, Nihonmatsu City, Fukushima Prefecture
2021/12/25
Shirakawa area
Grandee Hatoriko Ski Resort
Hatoriko Plateau, Tenei Village, Iwase District, Fukushima Prefecture
2021/12/25
Ski Resort Tenei
Closed this season
ー