July XNUMX
As a guest rider, I was invited to the opening event of the second bar "Ore Ore ole", a connection bar of former Tomozeki Takahide Pro (Santa Cruz Marasaki Sports), which opened in Minami Uonuma Muikamachi.
INDRES FORMATION I went to the celebration with my promo movie and guitar edited by Director Atsushi Nakane.
Retsuo Takahashi (Step Child), who had been a camp coach in New Zealand in the past, and Fumika Hoshino (Roxy), a powerful girls rider from Uonuma, who was a student of our school, also visited the venue. rice field.
At the venue, a large monitor and a projector that projects a huge image are prepared.
There was also a video of "Del Tribe" Yasu, who had been making an outlet production movie with Takahide for many years, and I was able to see the talk scene of the Ron Mao era and the riding movie at the Japan Open, and I was moved by the nostalgic video. ..
In addition, Takahide's local Uonuma running team "RUNBAKA" crew, Myoko local and ski cross representative from Japan Ryosuke Matsubara, Myoko Akakura Sake Shotei crew led by Ryohe Yanagisawa, local customers, and Takahide from all over the country. The event was over with a lot of customers rushing to support the activity.
Maybe there are people who don't remember ~ (laughs)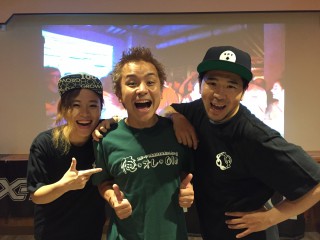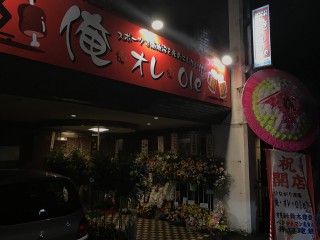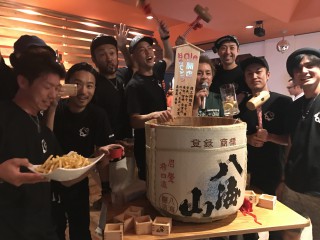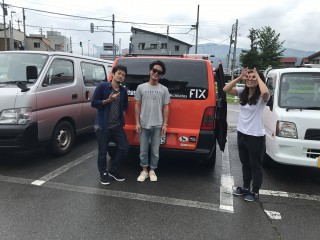 The next morning, when I contacted Takizawa Hikari Pro (scooter) before moving
For the All Albirex kids training event, I was able to meet with Shoki Iino, trainer Kakuma, and director Yamazaki who were gathering in Uonuma at the right time.lucky.See you all again ~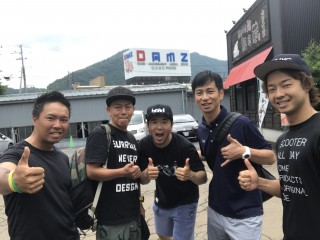 And July XNUMXth
To Kamikochi, Nagano Prefecture, the first time in my life.
Here is the wedding ceremony of Takatch, the representative of the big ski and snowboard circle "ASP" in Kansai.
Yuki Yamazaki (Lib Tech), a senior rider who also serves as a representative of the skateboard school
West movie star Casshan Yasuto (November), high cascade park maker Inokari, INDRES FORMATION Atsushi & Hiroshi Nakane Brothers, cameraman TAKAHIRO NAKANISHI photography, etc.
Everyone in the snow industry also rushed to Kamikochi to celebrate.
I was keenly aware that this wide world is full of places that I do not know yet that there is such a wonderful place in Nagano prefecture, which is close to us snowboarders in Japan, after being shaken by a bus. ..
The groom Takatch said that Kamikochi is the most beautiful place in the world.I'm sure it's because people who have seen the scenery from the tops of many mountains say that.I'm glad I went.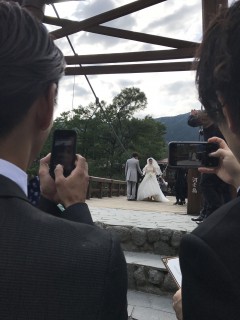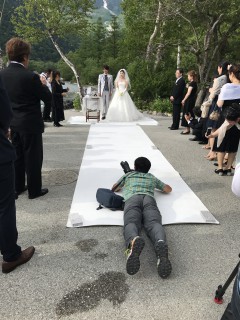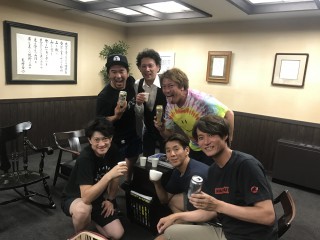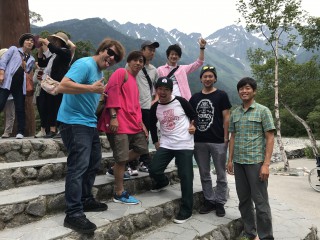 July XNUMX
I have lectured to everyone in the snowboarding department at the All Japan Winter Sports College in Myoko City, Niigata Prefecture.
On the day of the event, Kosei Nishizawa (scooter) and Shinji Tsuruta (November) also came to the classroom, and I'm glad I got to know the students I met for the first time.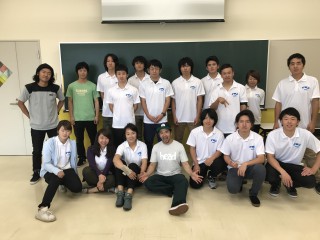 I had a meeting with Yoshinoman of Akakura Kanko Resort Ski Resort, who has been indebted to me many times for shooting and sponsoring events (laughs).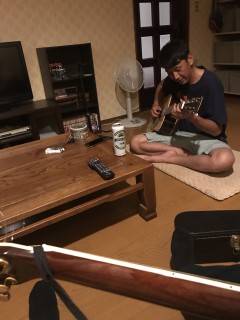 next day
We would like to hear from our superhero, AIRMIX organizer, and Michihiko Yoshino (Burton), the original Japanese national team.
Mr. Yoshino's "Ramen Noodles" has become a ramen treat!
After that, at Yoshino's favorite cafe that just opened recently
Talking about upcoming events and winter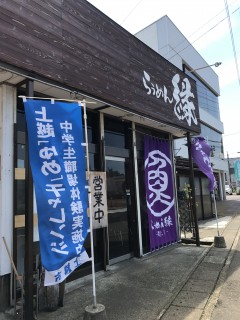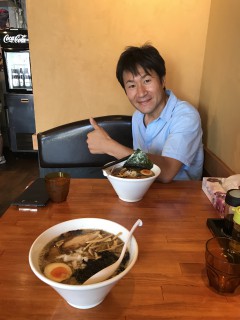 Move to Sakudaira.
Meeting for "Summer Camp" scheduled to be held this month
I'm Piro Oshiro (Takasu Snow Park Kamui Misaka).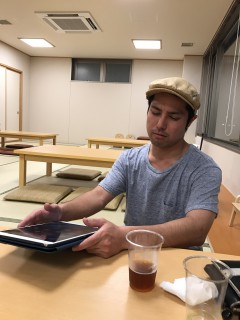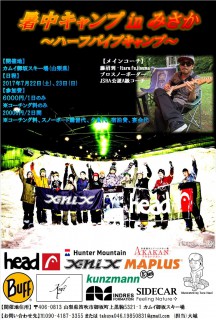 When I try to write something like this
A lot of fun was happening.Thanks to everyone.Thank you~.