Recently, Insta360, which has come to be seen in various places, we were also interested in, but Insta360 is a brand that has been attracting attention with new products announced one after another in recent years.I think it's a fast-growing brand.I tried using the model called Insta360 ONE X2.
First of all, the appearance of this model is surprisingly simple.I tried using the settings for the time being before playing with them in detail.
It's a 360 camera, so if you press the record button anyway, 360 omnidirectional recording will be done.
In other words, what you see in the field is almost recorded.So you don't have to look through the viewfinder to record the scene you want to shoot.Strictly speaking, the way you shoot affects how you see it when you export it later, but the degree of freedom in how you export it is so wide that you can complete an interesting video with just a little tweaking.
When I was shooting this time as well, people who didn't know "Oh, is that Insta360?" Asked me, and I'm sure it's a hot item right now.
First of all, the basic performance as an action cam is fully prepared
> Very good image quality
> No camera shake
> It is waterproof up to 10m by itself, so you can rest assured even on snow.
> Basic operation is simple
The image quality is as high as GoPro, and there is no camera shake, and a smooth and stable feeling as if you are wearing a gimbal.Even if you switch or jump while riding, the image will not look so unsightly.That is really amazing.It can be said that this alone is worth choosing.
Moreover, when it is used on snow, it will be treated roughly, and it may be left on the snow, or it may fall over while riding and become covered with snow.No worries about that either.It's a little big for an action cam, but it's a very small 360-degree camera.
The operation can basically be completed by turning on the power and starting and stopping recording.However, the depth of the operation seems to be deep, and we have only touched on a small part of the function.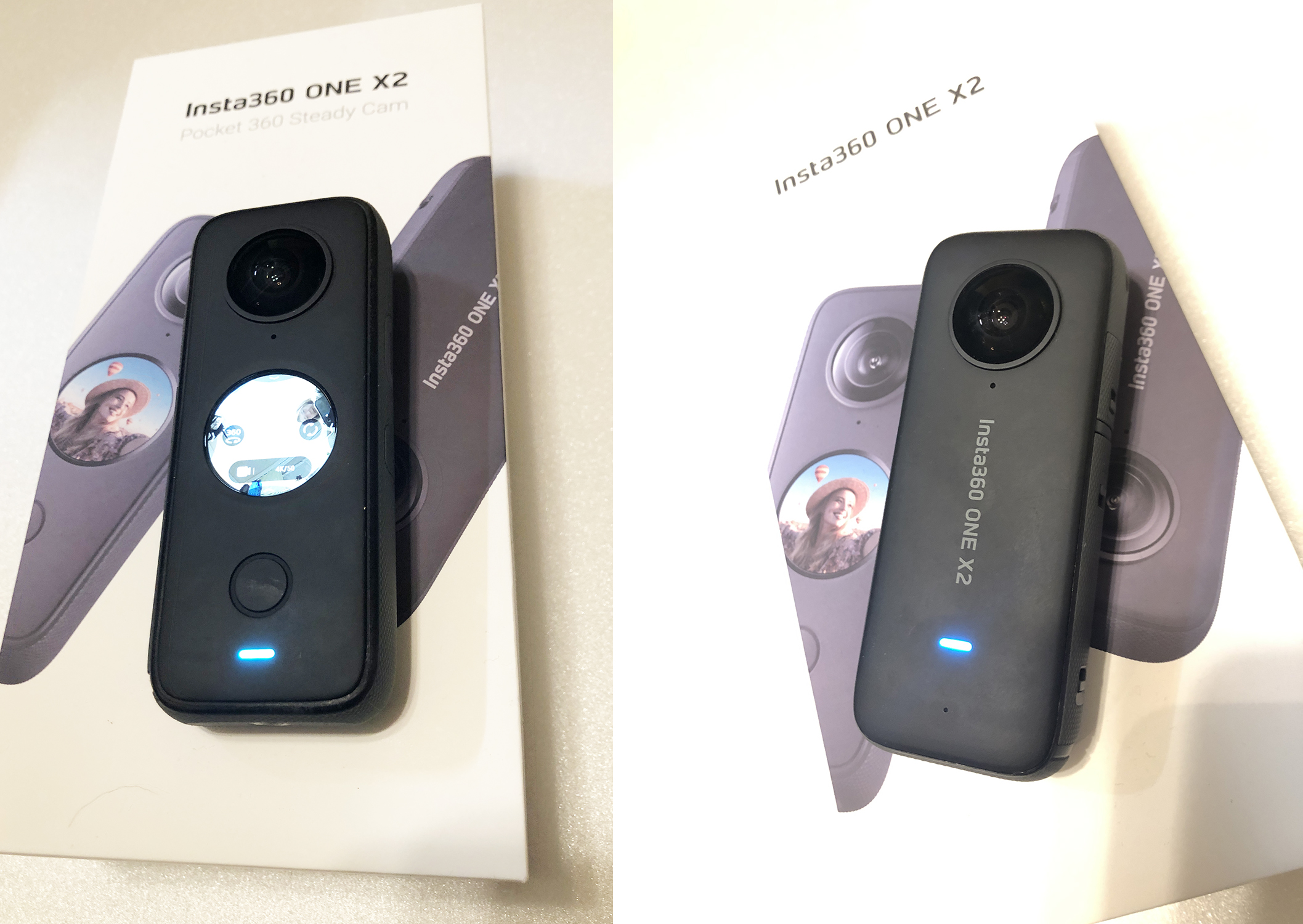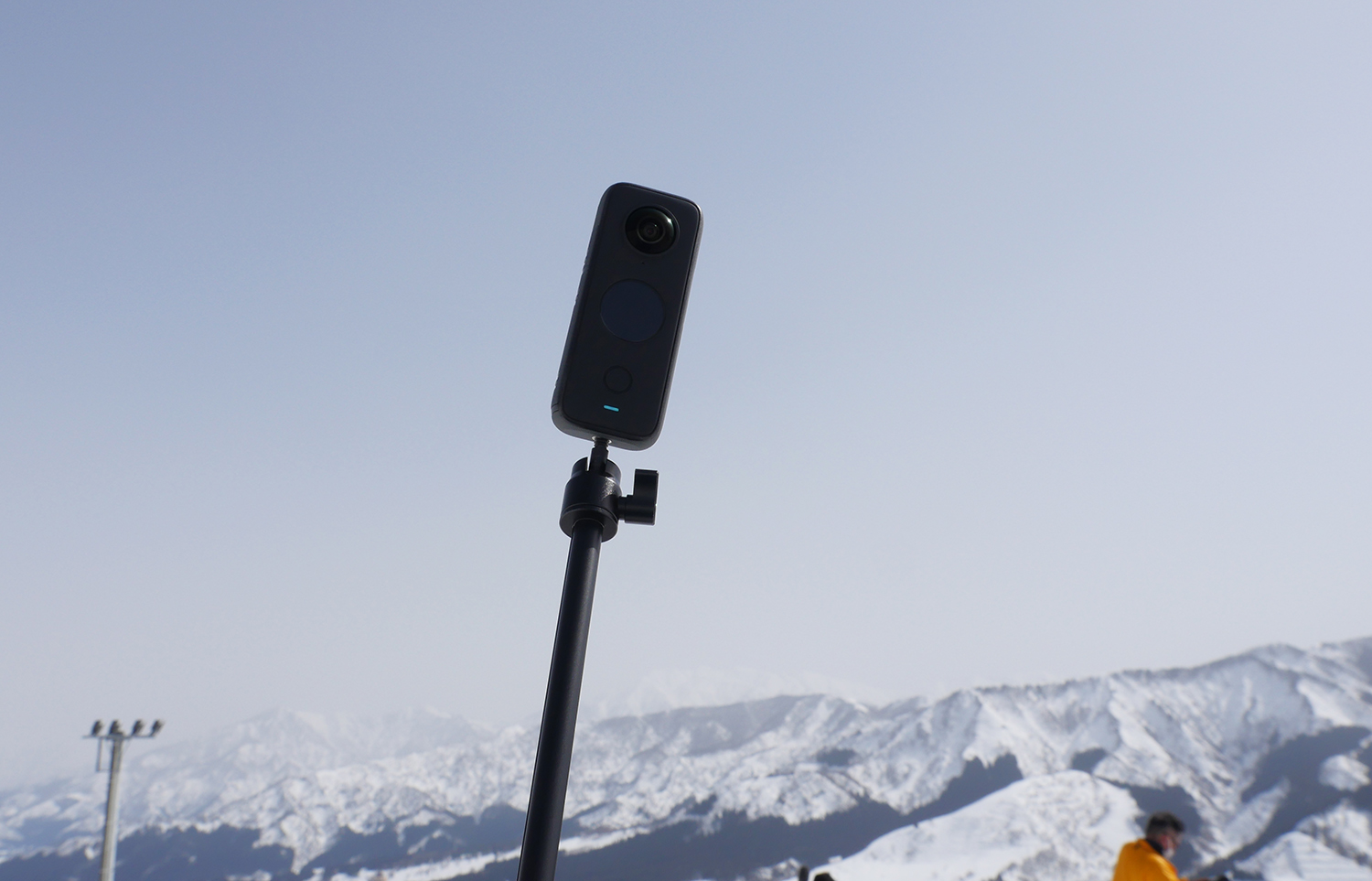 Let's stick to the idea of ​​a 360 degree camera !!
At first, I tried using it and didn't know how to export the shot video, so I was honestly having trouble.Moreover, it is quite multifunctional, so how should I operate it? ??However, it's just a matter of thinking like a normal action cam, so you can just shoot it. Since 360-degree omnidirectional images are shown, it is possible to meet a wide range of needs and create various scenes depending on how to write it out later.
If you have a smartphone, you can export it with the Insta360 app.However, if the Insta360 video is stored in high resolution, it is impossible to export it unless there is a certain amount of capacity.My smartphone was also close to the maximum capacity, so I exported it using an app called Insta360 STUDIO 2021 on a PC (Mac).
> Decide the range of the scene you want to use
> Adjust to the angle you want to express and mark it as a key frame
> Export
Basically, if you operate with this idea, you can write out the necessary scenes.
I edited what I exported to mp4 data in this way with Final Cut Pro normally.
Infinite possibilities to create interesting scenes
So, I wrote down some of the shots I took this time and put some sound on it.
First of all, a selfie of riding by Ritsu Fujinuma taken at Palcall Tsumagoi Resort.
I handed over the Insta360 ONE X2 with the recording turned on and asked me to slip.You can enjoy infinitely various angles by changing the angle with the key frame.I tried to write it out with a moderate change in angle.Overwhelming video stability and unique scenes.I hope you will understand that you can play a lot with this alone.
https://vimeo.com/manage/videos/686216231
Then, at Palcall, the scene while riding the lift.
You can create an interesting scene even while riding a lift.One of the strengths of a 360-degree camera is that you can't miss a shot or miss it.
https://vimeo.com/manage/videos/686217127
I also walked around the venue of SBJ ON SNOW FESTIVAL in Naeba.
SBJ ON SNOW FESTIVAL 2 was held at Naeba Ski Resort in Niigata Prefecture from February 25th to 29th the other day.A video of just walking around the venue on the first day and 2022th with Insta25.It was a video that clearly shows the atmosphere of the venue just by walking without worrying about shooting.
If you use a selfie stick that you can't see originally, you can get a drone-like image.I would definitely like to try it next time.
https://vimeo.com/manage/videos/686250648
Shooting at a 150-degree angle of view and still image shooting are also in good condition.
You can also use the Insta360 ONE X2 like a regular Action Cam.Steadicam mode allows you to shoot with an angle of view setting of 150 degrees, and saves the data in mp4 format as it is.Of course, even with this 150-degree angle of view, image stabilization is on par with gimbal equipment.amazing.
Furthermore, if you shoot a still image 360 ​​degrees, you can select and export the scene later.There are many variations in how to use it, and how to use it depends on the photographer's sense.It's free.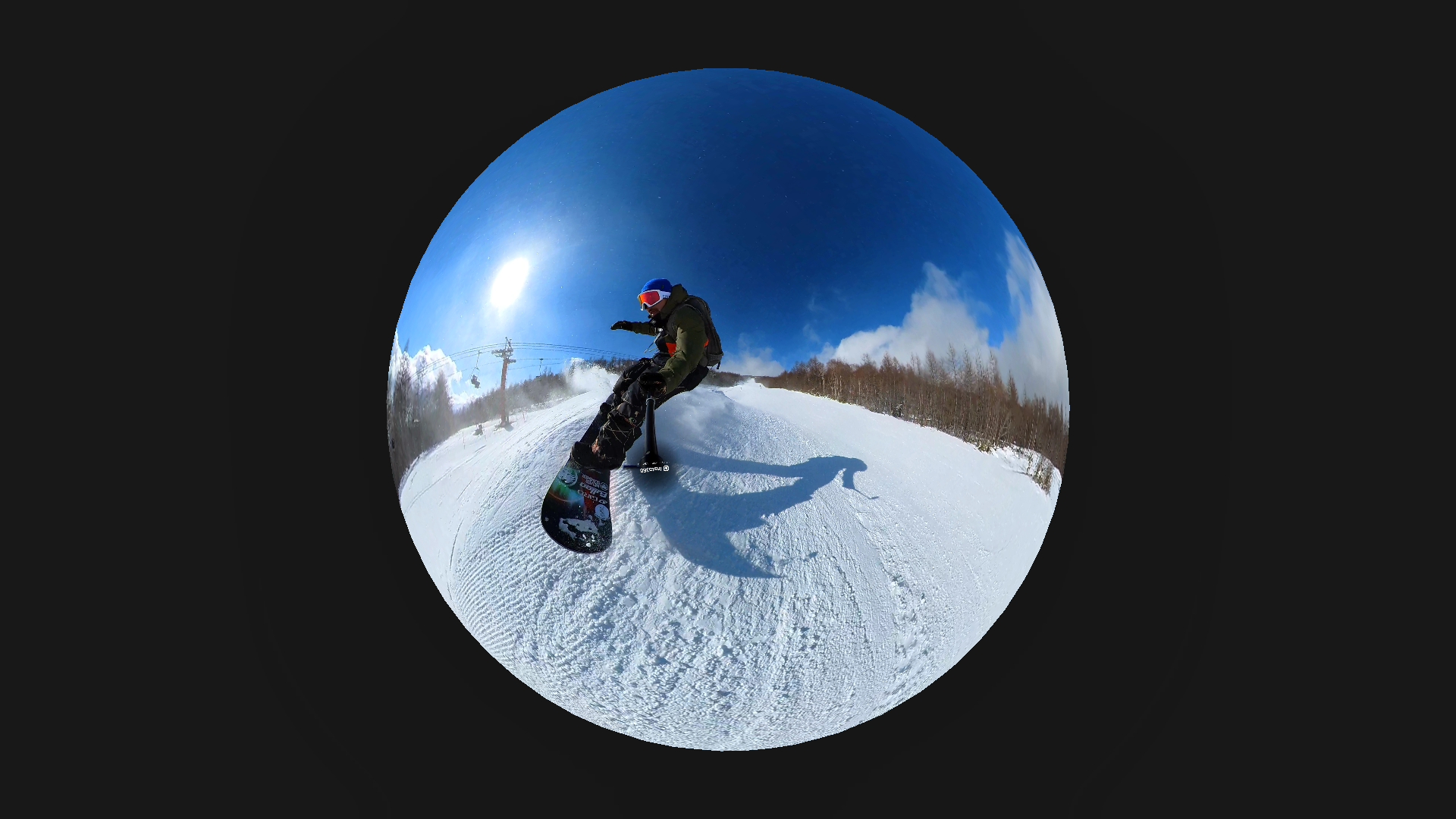 I also shoot with various items such as GoPro and drone, but with Insta360 ONE X2, a unique visual world that can only be taken with this will expand.What's more, the fun of taking a picture for the time being and then looking back at the moment at home and choosing an angle to write out the scene is also a pleasure unique to this item.
First of all, it's just a report about the first impression, but there is no doubt that Insta360 is a pretty fun item.It seems that it is still deep to master the true ability, but it is highly recommended for riding while having fun shooting in the sunny weather in the coming spring park season !!
For more information on Insta360 ONE X2hereへ