Hoshino Resorts Alts Bandai and Nekoma Ski Resort continue to set up a fulfilling snowboard park every year to meet their expectations as a sanctuary for snowboarding. Taking over the opening park that started with Nekoma in December, the park that can be washed away has finally opened on Saturday, January 12th, and the park development at Alts Bandai has started in earnest.The step-up park will also open in earnest this weekend.Now, let's practice at Alts Bandai to improve our skills this season !!

ALTS & NEKOMA FULL SEASON PARK
Meet expectations as a sanctuary for snowboarding
Hoshino Resorts Alts Bandai + Nekoma Ski Resort
Full season park development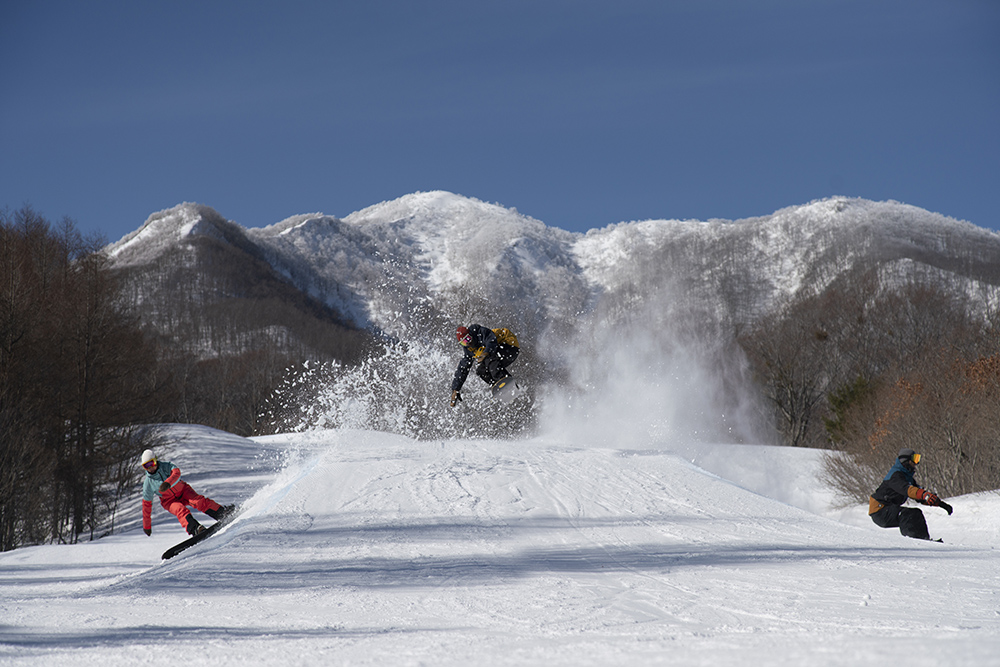 We will develop a park that all snowboarders can enjoy, from beginners to athletes. Starting with the opening park that starts at Nekoma Ski Resort at the beginning of the December season, from January there is a step-up park that is divided into levels for beginners, middlemen, and experts in Alts Bandai, and anyone can easily hit the wall and slide freely. Introducing a park that you can enjoy while playing.Furthermore, Miyabi Park will be released as a global park in February.A full-season park is being developed this season as well, with the step-up park appearing at Nekoma Ski Resort again in the spring.All of them are safe, fun and high quality parks because they are involved in world-class Miyabi Park. Miyabi Park will be completed in late January.You may also have a chance to see the practice of top Japanese riders who challenge the world level.
[Alts Bandai & Nekomadake Park Schedule]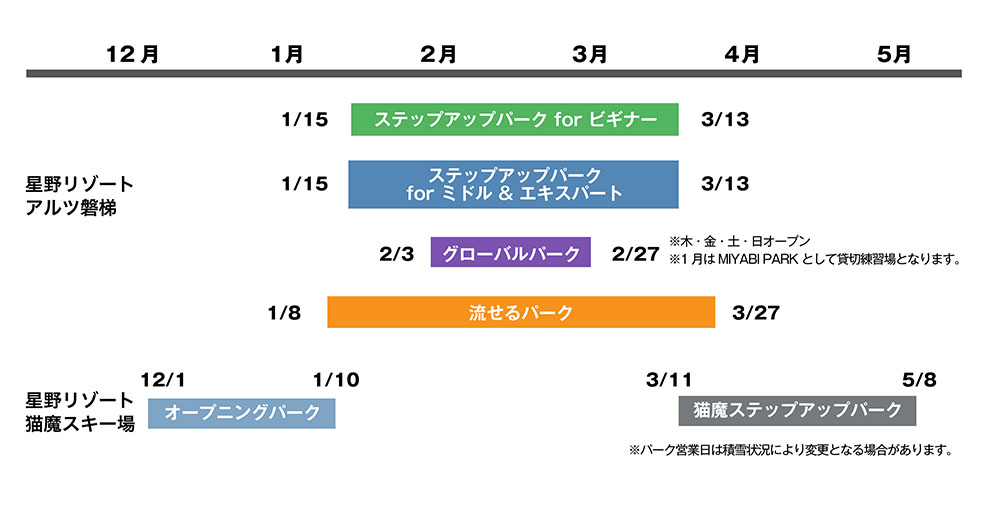 All levels OK
Park that can be washed away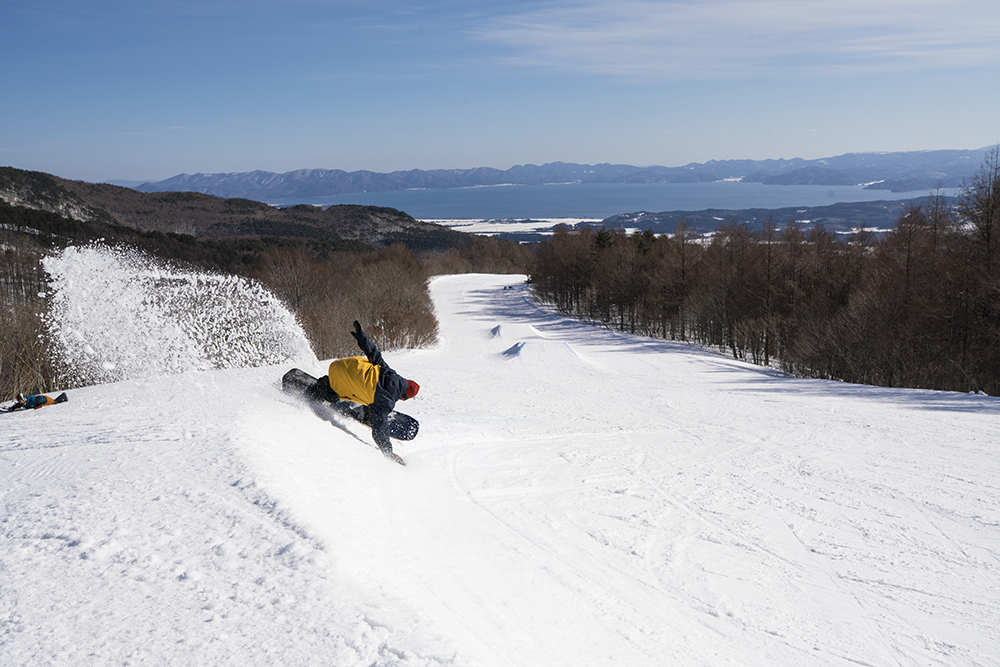 A playable park where items using the terrain are installed so that you can enjoy the fun without feeling the fear of entering the park.In addition to banks and half pipes, even unique original items.Even if you don't decide the technique of flying or turning, you can experience the fun different from the flat slope just by sliding.Anyone, regardless of level, can enjoy it freely and enjoy it.This season, it will extend to the bottom of the course and evolve into a long park of about 1,800m.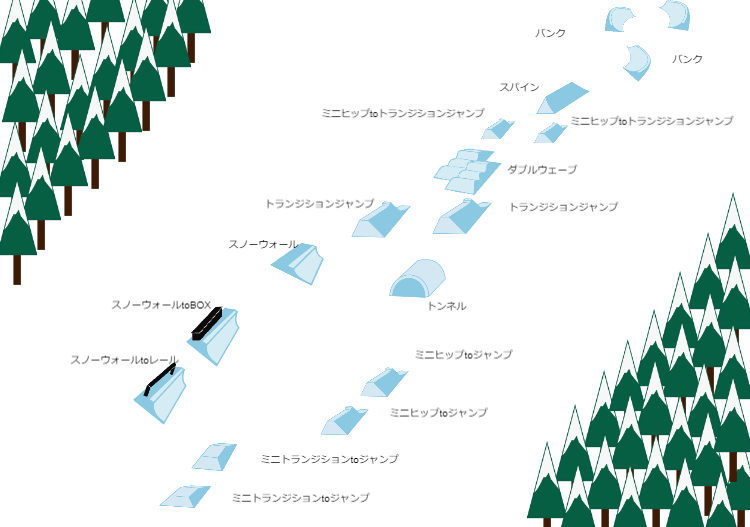 Level 1-2 (beginner)
Step Up Park for Beginners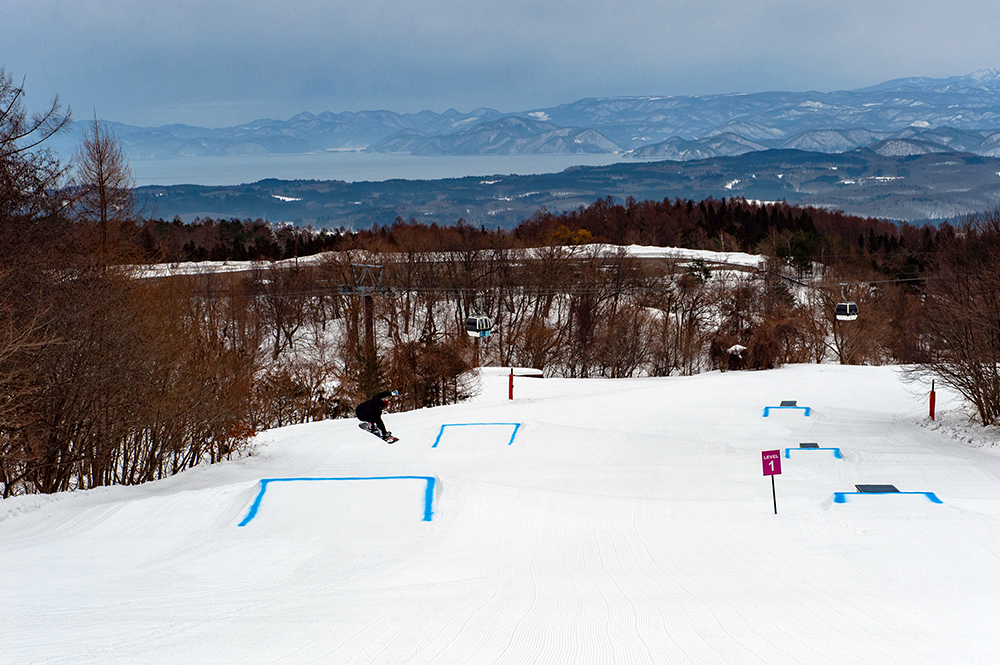 Step up from 1m size with a mini kicker in meter increments.For the first jib, the park has items such as pocojan and flat and wide BOX that are welcomed by inexperienced people.You can experience the first step of the park by flying a little and riding a box.This season, the installation location will move, and it will be possible to practice repeatedly by hiking up as well as turning the lift.
Level 3-5 (intermediate / advanced)
Step Up Park for Middle & Expert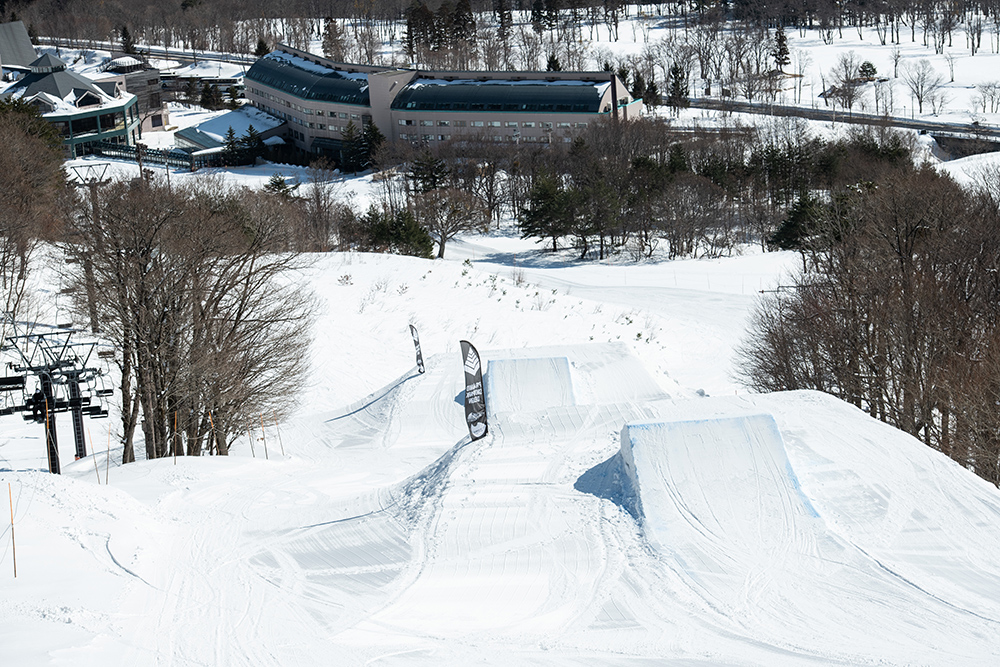 For intermediate players, we have a lineup of middle-sized kickers from 3m mini kickers to 8m that can be increased in meter increments.Boxes and rail items that allow you to try various exercises are lined up by level, and you can challenge higher levels little by little while practicing repeatedly.
For advanced players, kickers and jib items of the optimum size for domestic slopestyle competition level practice are gathered.This season, the range of levels has expanded further, allowing people of different levels to practice together.
Professional level (super advanced)
Global Park
A park for professionals, mainly a 20m class kicker at the world championship level, which will be created as Miyabi Park, is scheduled to open to the general public in February.
All levels OK
Spring Nekoma Park
In addition to a slopestyle park with kickers over 10m from advanced lanes to beginner-intermediate lanes, a natural ride area with banked slalom and waves will open only in the spring.
Click here for the latest information such as the layout of the park
---
Hoshino Resorts Alts Bandai >Official website
Hoshino Resort Nekoma Ski Resort >Official website