1819hoshinoresort_gelande
Hoshino Resorts Alts Bandai is a "global park" with an 18m big kicker and a high-quality jib section that can challenge the world's top class techniques, which was completed the other day.
This park was created by the Alz digger team, who has a wealth of experience in making items for international competitions in the past.The amount of snow used here was not hampered, and it took about 100 trucks while using the power of the snowmaking machine.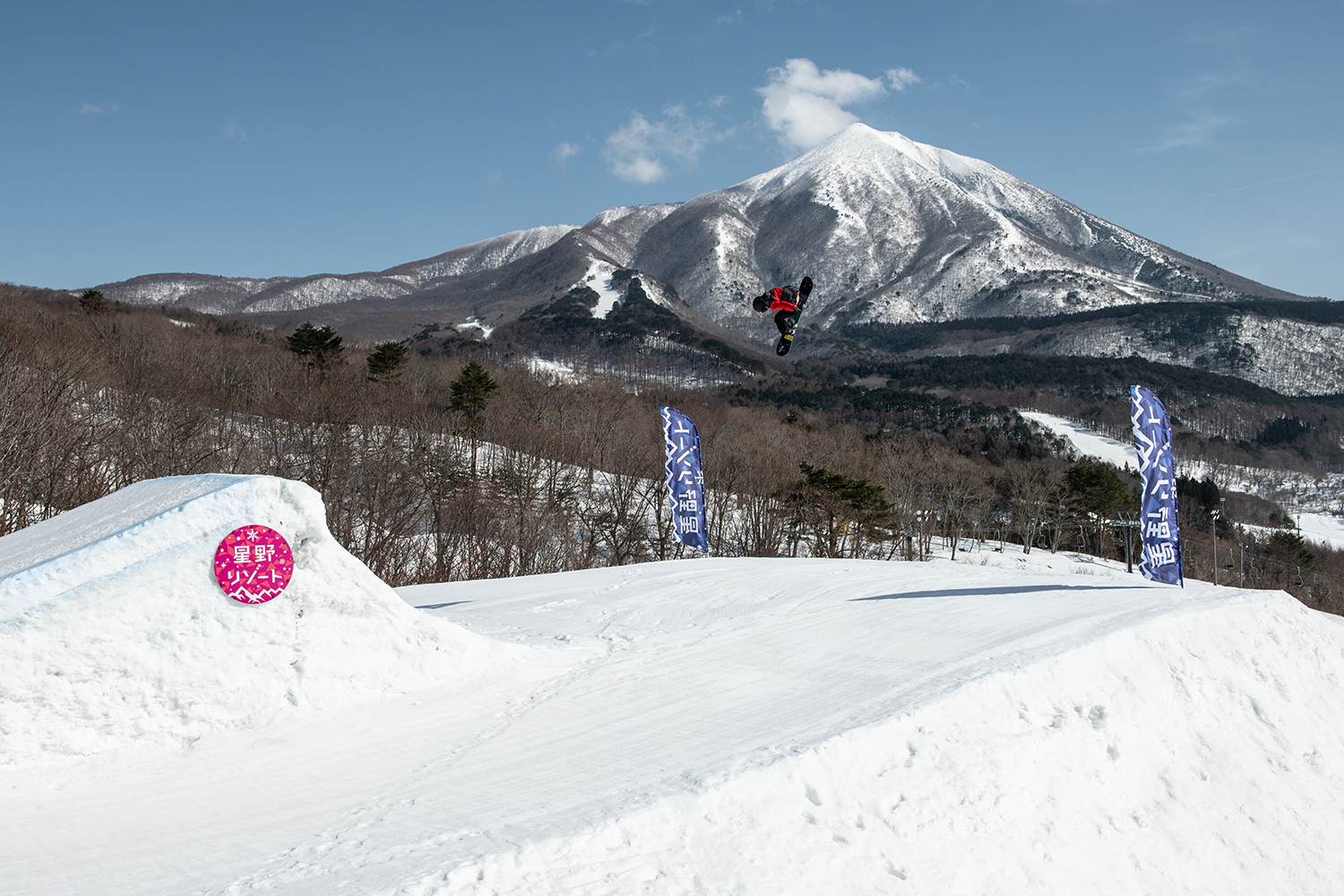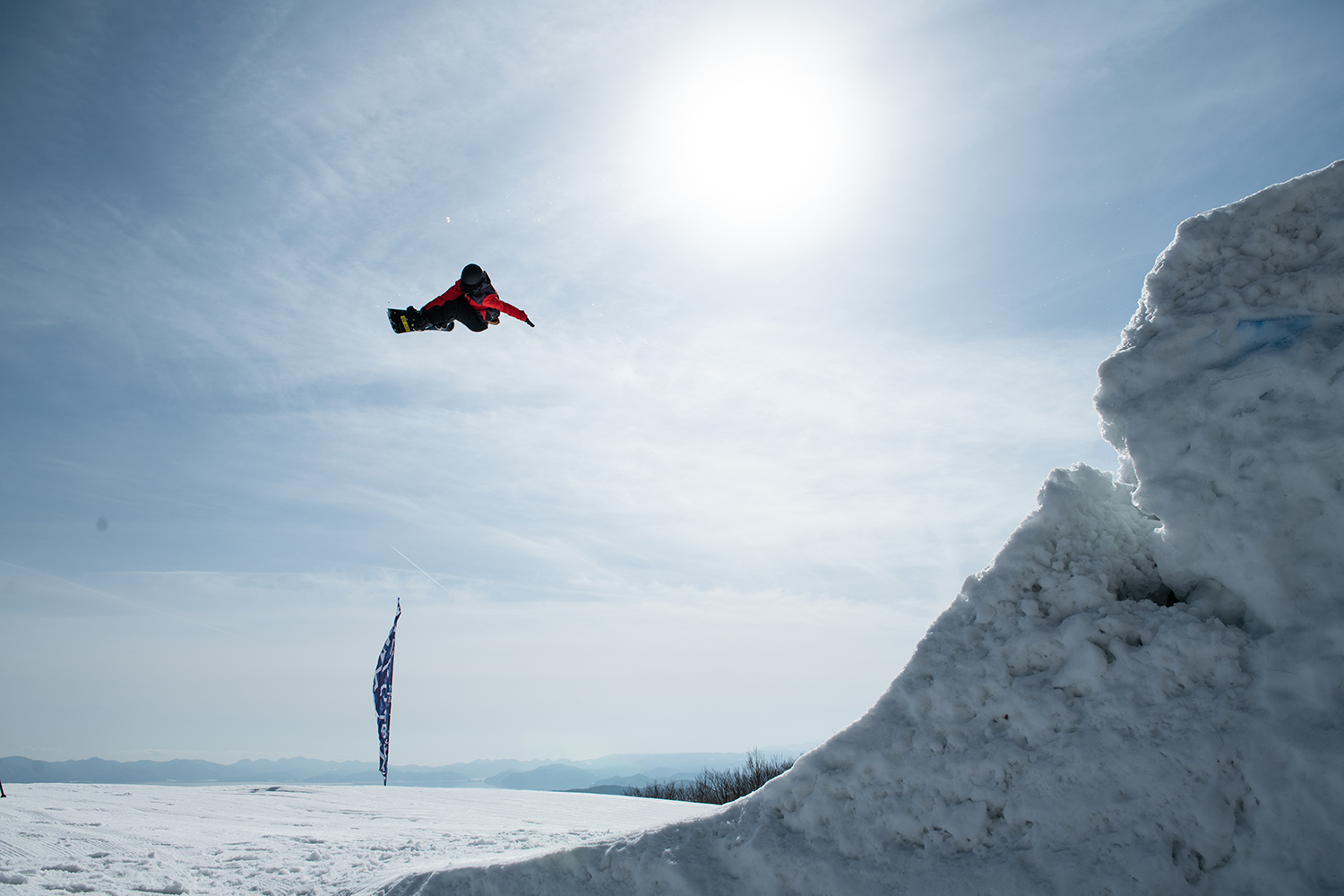 This time, we were able to perform a special shooter with the cooperation of Keita Inamura, one of the world's top riders, on the stage of this park.In both the video and still shooting, he showed a jump that draws a smooth parabola of big size that extends to nearly 20m with Mt. Bandai in the background.He seems to like this park very much, as he himself commented on his Twitter account that he was in good shape.He stayed at Alts Bandai and worked hard for a long time on training.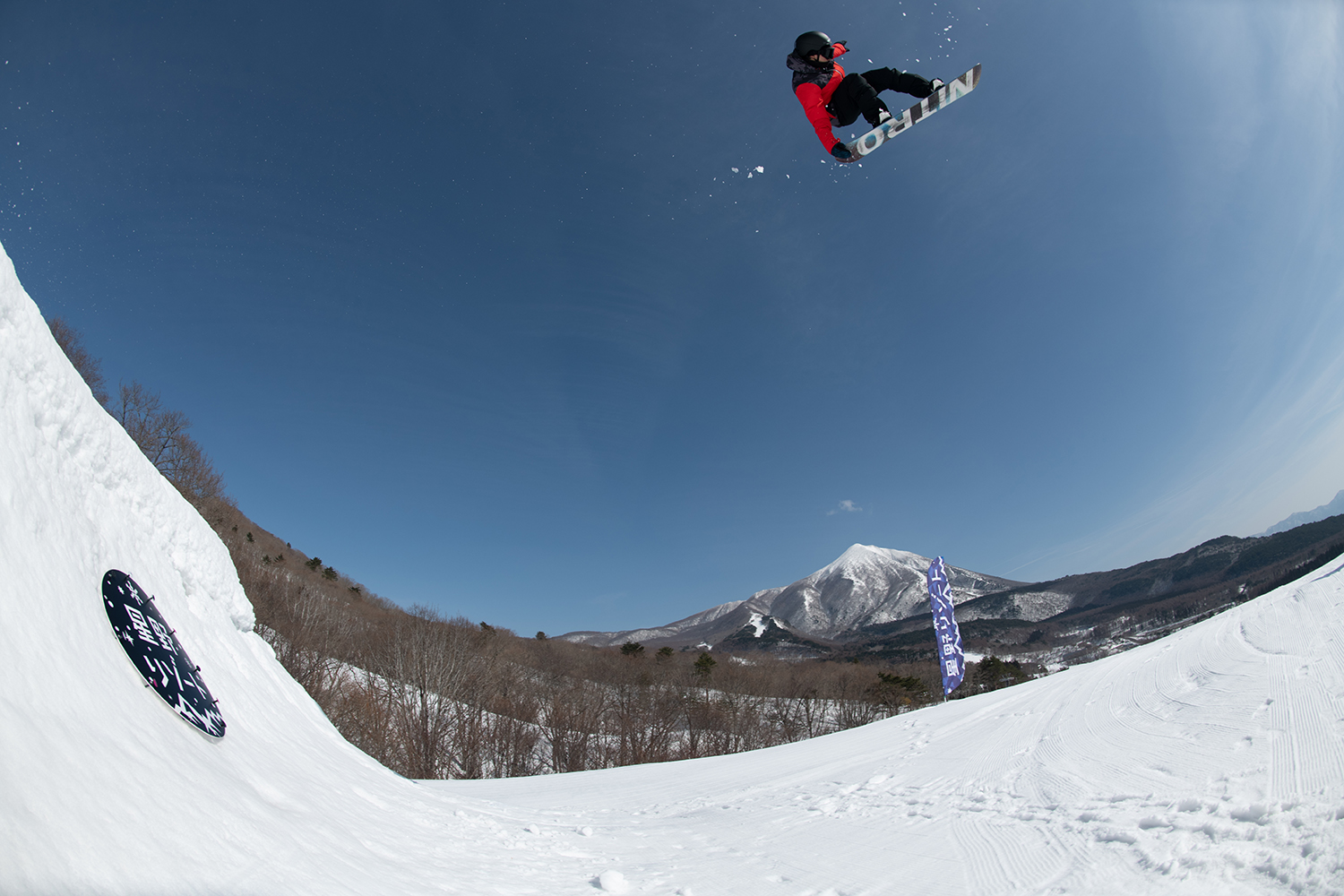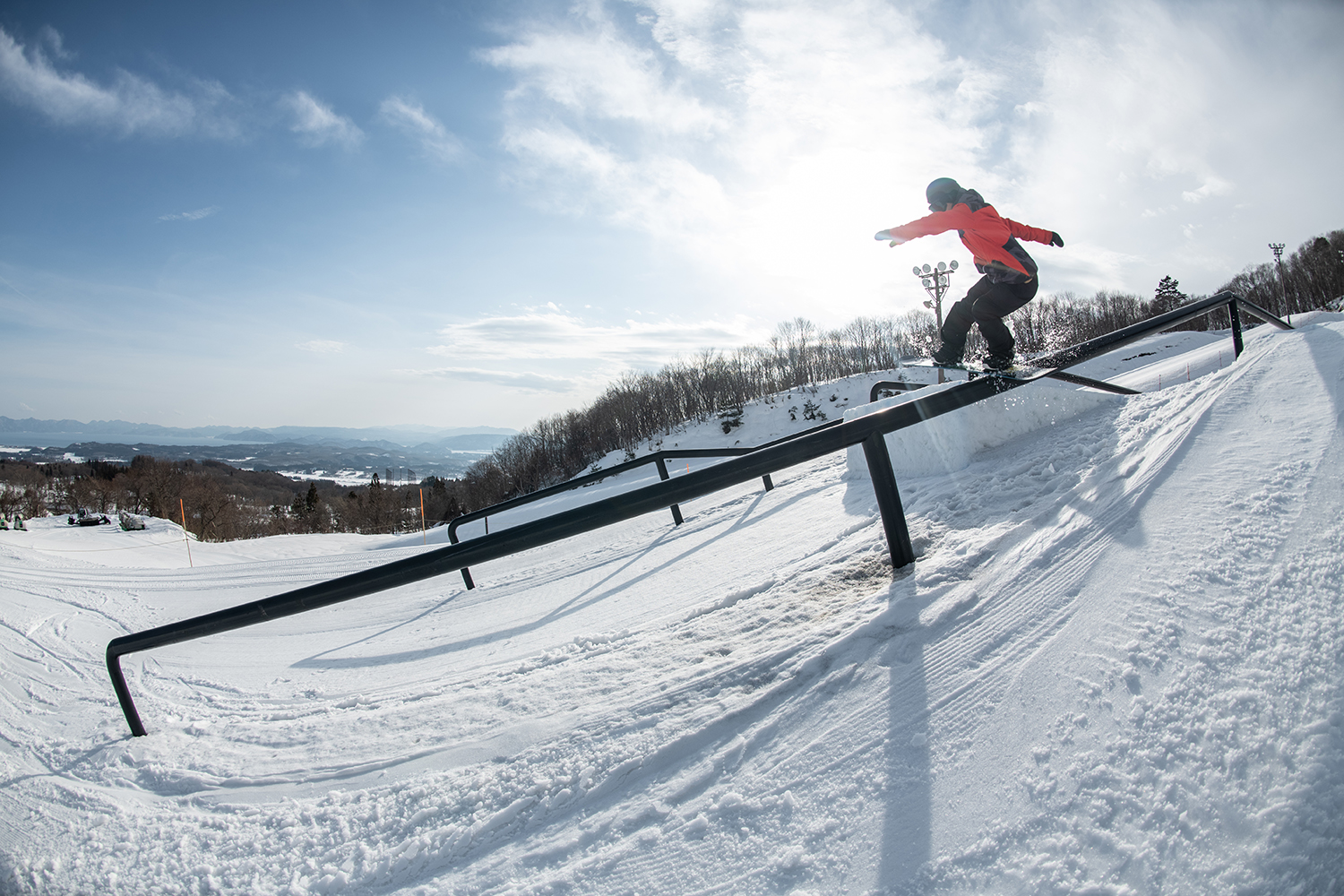 This global park is open to the public for 2 days on Wednesday, Thursday, Saturday and Sunday until February 24th.Of course, I would like you to take on the challenge that suits your ability, but it is quite difficult for general snowboarders to fly because such a large kicker is permanently installed in Japan.If you are confident in your ability to take a precious opportunity, please go to Alts Bandai !!
Photo & Movie: ZIZO
Click here for articles on Global Park specifications, etc.
Click here for information on Hoshino Resorts Alts Bandai Ski Resort
Click here for information on each facility at Hoshino Resorts