Haruna Matsumoto won the bronze medal for two consecutive tournaments at the X Games Snowboard Women's Halfpipe held in Aspen, Colorado, USA at the end of January. On the 1th, there was an online joint interview from the local United States, and he talked about his current feelings, future goals, and thoughts for about 2 minutes.
Photo courtesy of: Amuse


"I want to enjoy snowboarding by taking advantage of what I have experienced so far."
-What is your impression of winning the bronze medal for the second consecutive tournament at the X Games?
I'm not very satisfied with the slipperiness, and there are some regrettable parts.Actually, what I couldn't do in the final of the World Cup of Larks, it's the same technique, but I wanted to improve the quality such as how to show in the air and show it at X GAMES, but I could not do it, so it was a disappointing result. rice field.But I'm honestly happy that I got the medal, and it was a fun tournament.
-Chloe Kim, who won the gold medal in this tournament.What do you think is the difference with her?
Chloe has a high level of air, and even with the difficulty of the technique, he has a technique that I can't do (F1260 and CAB1080), so I think that's where I have to practice more and catch up.I wonder if I can gradually get closer if I can improve the perfection of the technique I can do now and be able to perform well in the air.I want to improve my acting ability and skill in the air during my stay in the United States.It's difficult for me to pass because my level is different from her now, but I want to get closer.
-What did you think after your last participation in the Pyeongchang Olympics?What are your goals after that?
After participating in the Pyeongchang Olympics, my future goal of "I want to participate in the Olympics", which I had dreamed of since I was in the 4th grade of elementary school, came true ...After that, while thinking about my second career, I really thought about what to do, but after all my favorite was snowboarding.In Pyeongchang, I had both happy and regrettable feelings, but there are many things that have changed since I experienced the big stage.That's why, "I want to convey the appeal of snowboarding to everyone," and that feeling has sprung up again.My parents pushed me back, so I decided to continue my career as a player.
-What are your feelings for the next Beijing Olympics?
I don't feel like going to the Beijing Olympics yet ...At the time of Pyeongchang, I had a strong desire to go to the Olympics, and I was a little away from the fun of snowboarding.As the performance approached, the pressure to work hard and to make good grades became stronger, and the fun snowboarding gradually separated.After Pyeongchang, I wanted to experience the fun of snowboarding at its core.I wonder if if I enjoy myself, the fun will be transmitted to the people around me.Now, with that in mind first, I continue to enjoy snowboarding by taking advantage of what I have experienced so far.Among them, I want to make my own slip that can be convinced even in the contest.I hope that the results will follow.
-It's about one year left to Beijing, but what is the growth compared to three years ago?Also, do you have an image that you want to focus on this technique, such as vertical rotation next?
Compared to the time of Pyeongchang, the degree of perfection of F1080 is gradually increasing and it is becoming possible to put it out in the contest, so I think that is the part that has grown a little.After that, I am aware that the grab in the air is sweet, so I would like to practice so that I can firmly grasp it even with F900 or F1080 and bring it to landing.Regarding vertical rotation, it is only one year before the Beijing Olympics, and I am thinking about improving the perfection of the skills I can do rather than practicing from now on so that I can hold the grab firmly for as long as possible.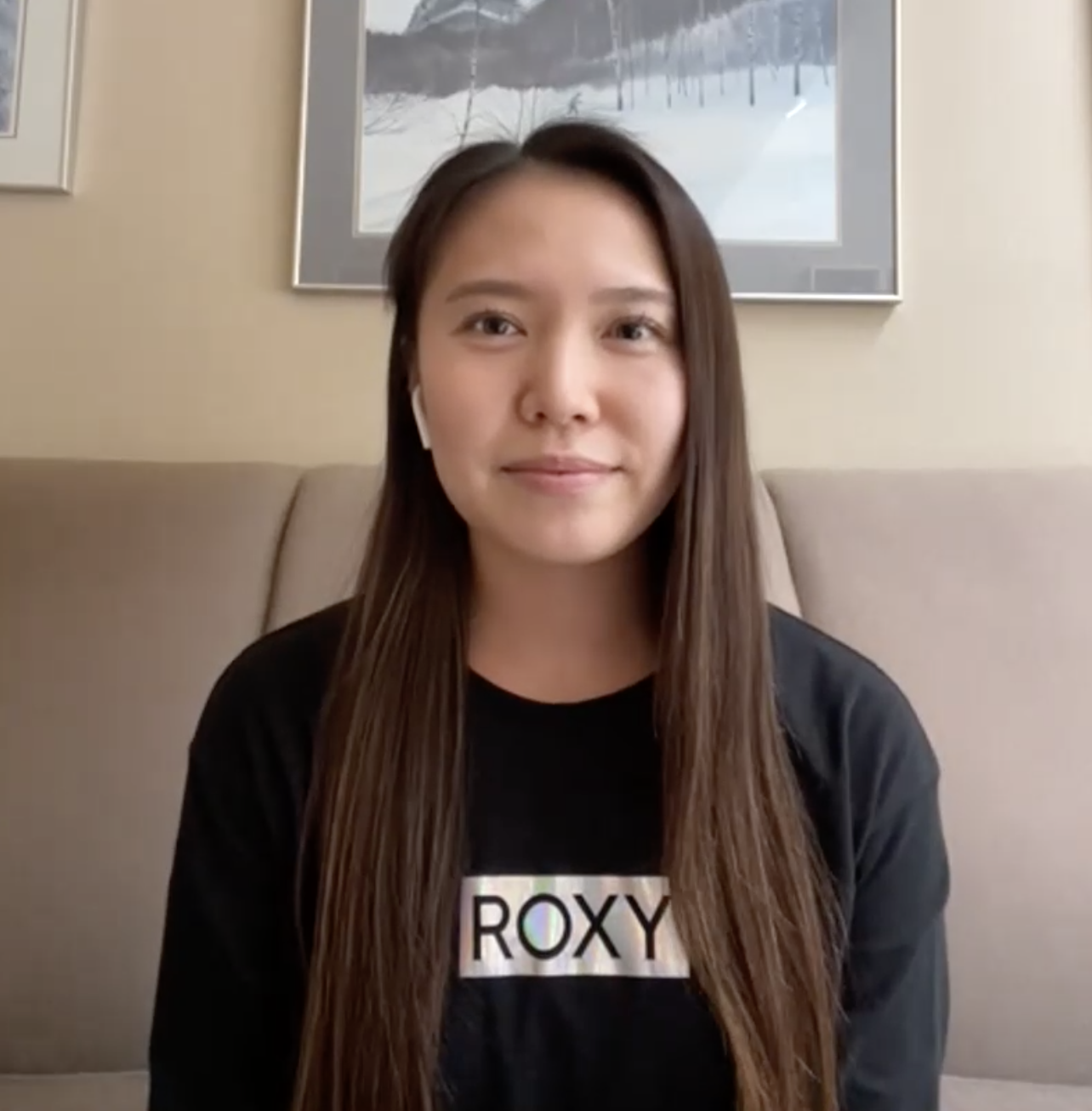 -This season in Corona, what are you conscious of in that season?
This season, the scheduled tournaments were canceled, and the first person who came and went between Japan and overseas couldn't go smoothly. It was the beginning of a difficult season in which I couldn't go abroad from November and it was difficult to stand on the snow, starting from the United States in December.That's why when I stand on the snow, I concentrate on deciding what task I want to do and clearing it, so I spend my time thinking as much as possible in a shorter time than before and work on practice.
-What kind of training are you planning for this offseason?
Now that the sports gym is closed in the United States, I have never been able to do strength training during the season.That's why I'm getting weaker and weaker, so I think I have to get it back soon after the season is over.Besides, since I can realize the problems that I can not do at the moment, I asked the trainer to teach me how to move the body that leads to the technique that I am not good at now, and build a body that does not hurt while strengthening it. I would like to start training on the snow.
▼ X GAMES Official Video of Aspen Women's Super Pipe