Insta360 has an attractive lineup, including the latest interchangeable lens action camera Insta360 ONE RS series, 360-degree action camera Insta2 ONE X360, the world's smallest thumb-sized action camera Insta2 GO2, and the professional product Pro360.It's tough and compact, and you can take unique shots with a variety of approaches.Many riders also use it for selfies and follow-up shots, and it is one of the items that snowboarders want to bring to the snowy mountains.
And with the winter season just around the corner, the chance to get this Insta360 at a great price has arrived.
During the "Amazon Black Friday & Cyber ​​Monday Sale" from 11:21 on November 23st (Monday) to 00:11 on November 30th (Wednesday), popular products such as Insta23 ONE RS will be on sale.Available at a bargain price.
at the same timeofficial store,Rakuten official storeBut at the same time a sale was held.
Amazon store pageIs here.
It will start on Monday, November 11st.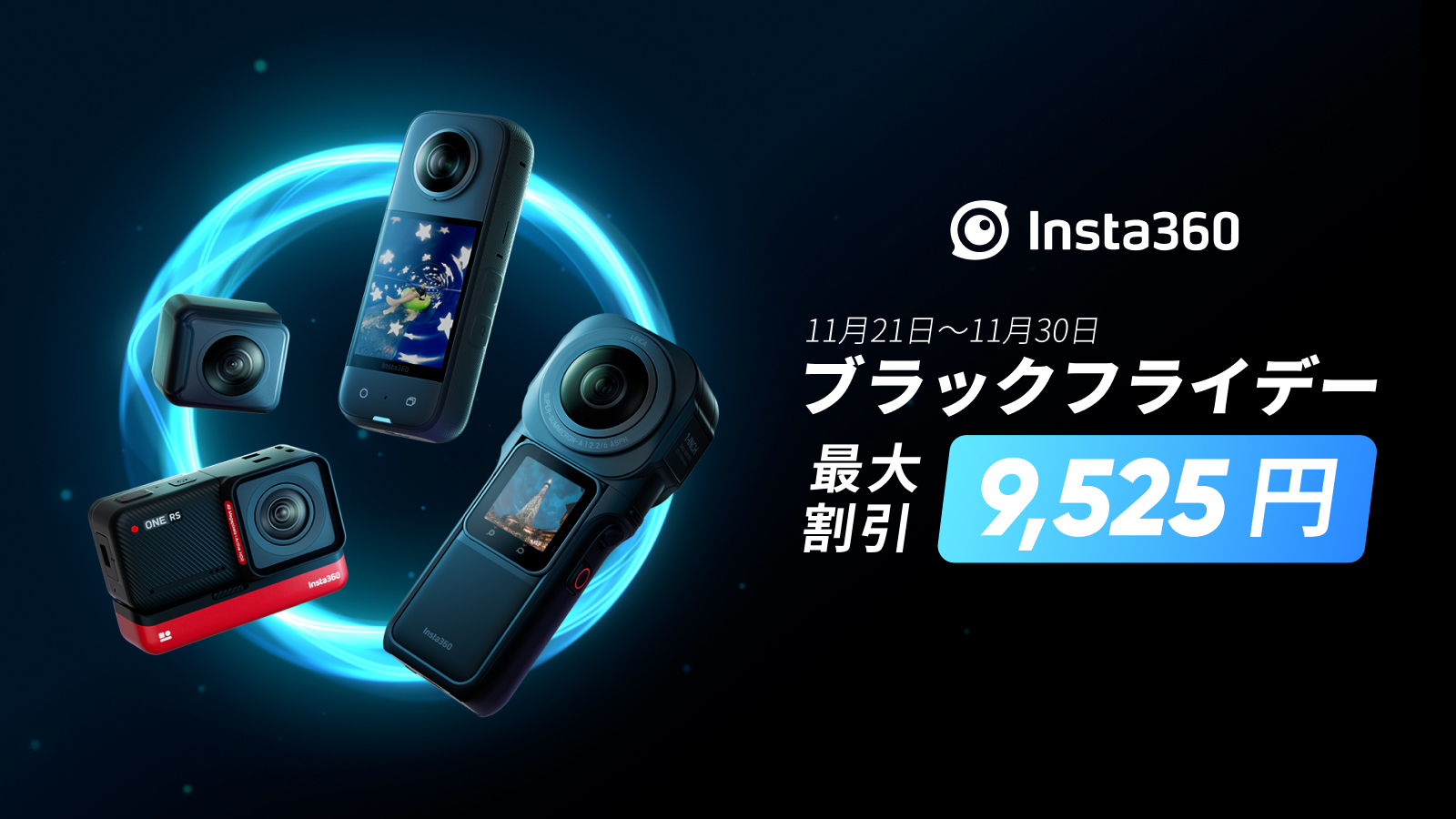 <Special discount>
4% OFF on ONE RS Twin Edition, ONE RS 2K, Pro10 and Accessories
Popular 360-degree action turtle ONE X2 is 15% OFF
Go2, AI-powered 4K webcam Insta360 Link 5% off
About Insta360
Founded in 2015, Insta360 is a leading company in the industry, boasting the world's No. 1 share in omnidirectional VR cameras.At present, we already have companies in the United States, Germany, Japan, and Hong Kong, and sell products in over 200 countries and regions. A brand that constantly pursues the latest technology to further improve convenience while proposing new ways to use 360-degree cameras, VR cameras, and action cameras.