Spring season pass "Spring Pass" will be on sale from March 3st
Available from March 3th to the closing date!
Palcall Tsumagoi is scheduled to open until the last day of Golden Week in May.Spring-only season passes are now on sale for snowboarders who want to keep playing until the snow disappears, such as spring events and the 5m-flowing park "R" on the main course.
Furthermore, "Transfer Discount" has already been applied to other ski resort season pass holders. "Transfer Discount" is a unique system where you can get a ¥ 5,000 discount if you show the season pass of another ski resort when you redeem your Palcall Tsumagoi pass.You can enjoy spring Palcall Tsumagoi at a reasonable price.
The popular gold and silver are also available in the spring pass.
Luxury benefits such as free meals and free hot springs will continue, so this pass is also very useful for those staying in the car, so be sure to check it out too !!
Information on "Spring Pass"Here!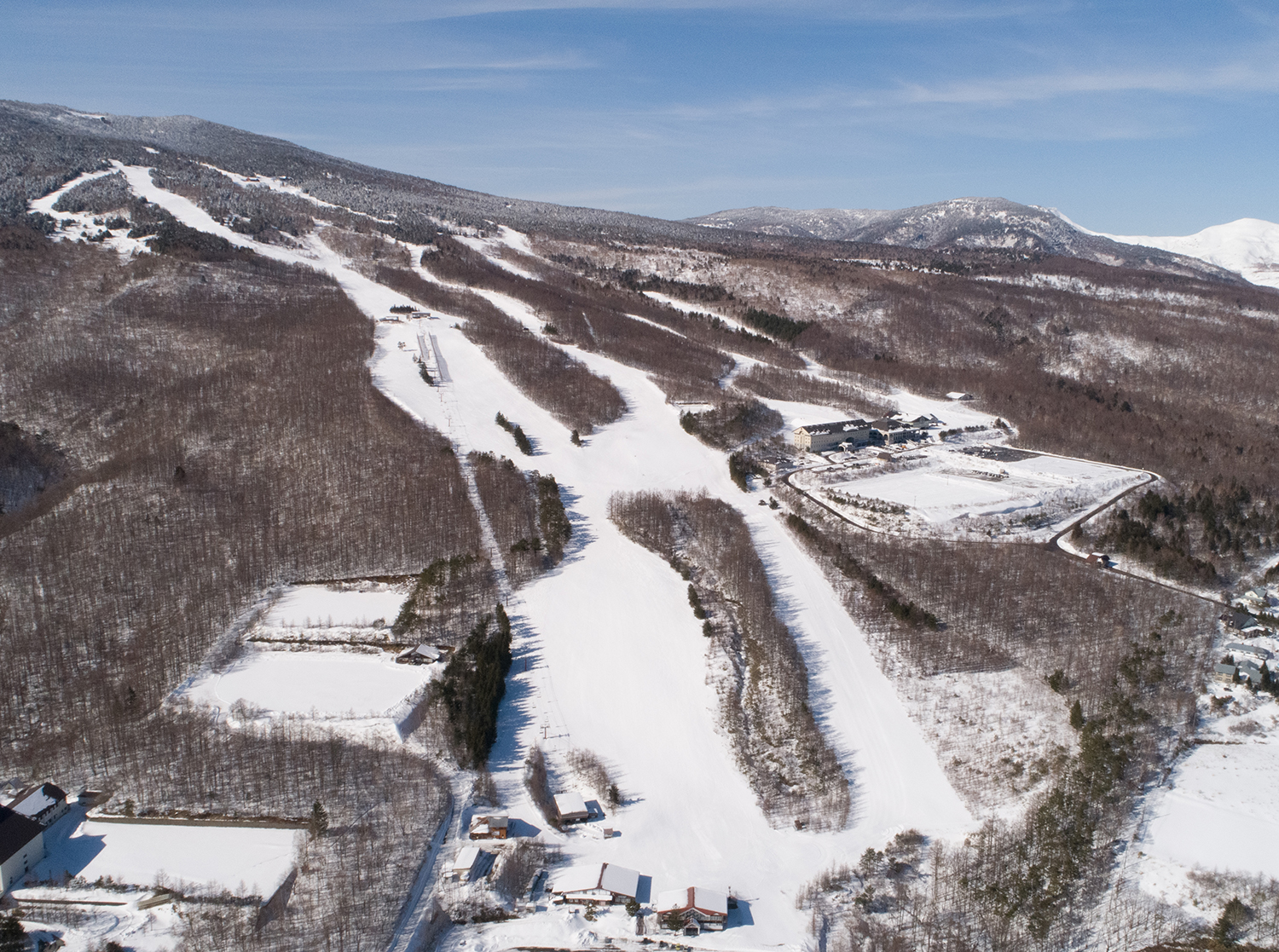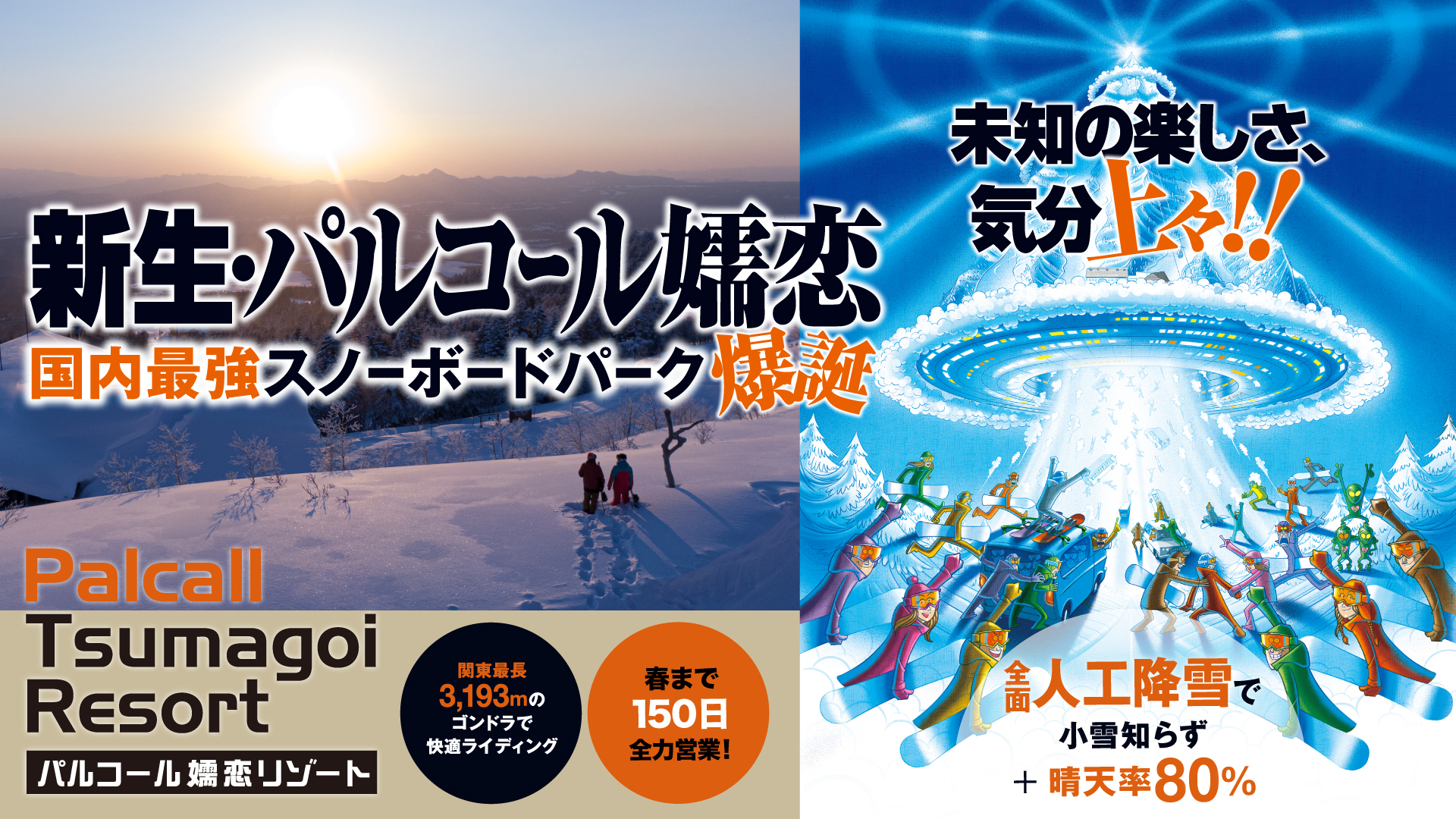 Speaking of Palcall Tsumagoi this season, it is "Park Heaven" !!
Palcall Tsumagoi has been advocating "thorough strengthening of the park" from this season as "the biggest magic park in Japan!" The "R" park, which was created with Ryo Aizawa, a professional snowboarder representing Japan and an active global rider of "Monster Energy" and "DC SHOE", as a producer, can be enjoyed using the entire 1,000m course. Park.It is a park where you can enjoy a wide range of snowboarders by choosing and playing with your favorite items on your favorite lines.
There is also a 24-hour hike-up park in front of the hotel, so you can arrive early in the morning and practice in the morning.
In addition, a traditional group created by gathering super-powerful members such as Nobuo Otake, who produces parks at various ski resorts and also gets into the machine to create the park, and Yuji Hara, a group of jib item specialists. Park "Infinity".Anyway, the perfection of the item and the good maintenance are the uri of Palcall Tsumagoi.
Let's enjoy this spring in such a park heaven !!
Even in RIDE FOR A SMILE with comedian Iwa-chan, a direct hit report on Palcall Tsumagoi Resort !!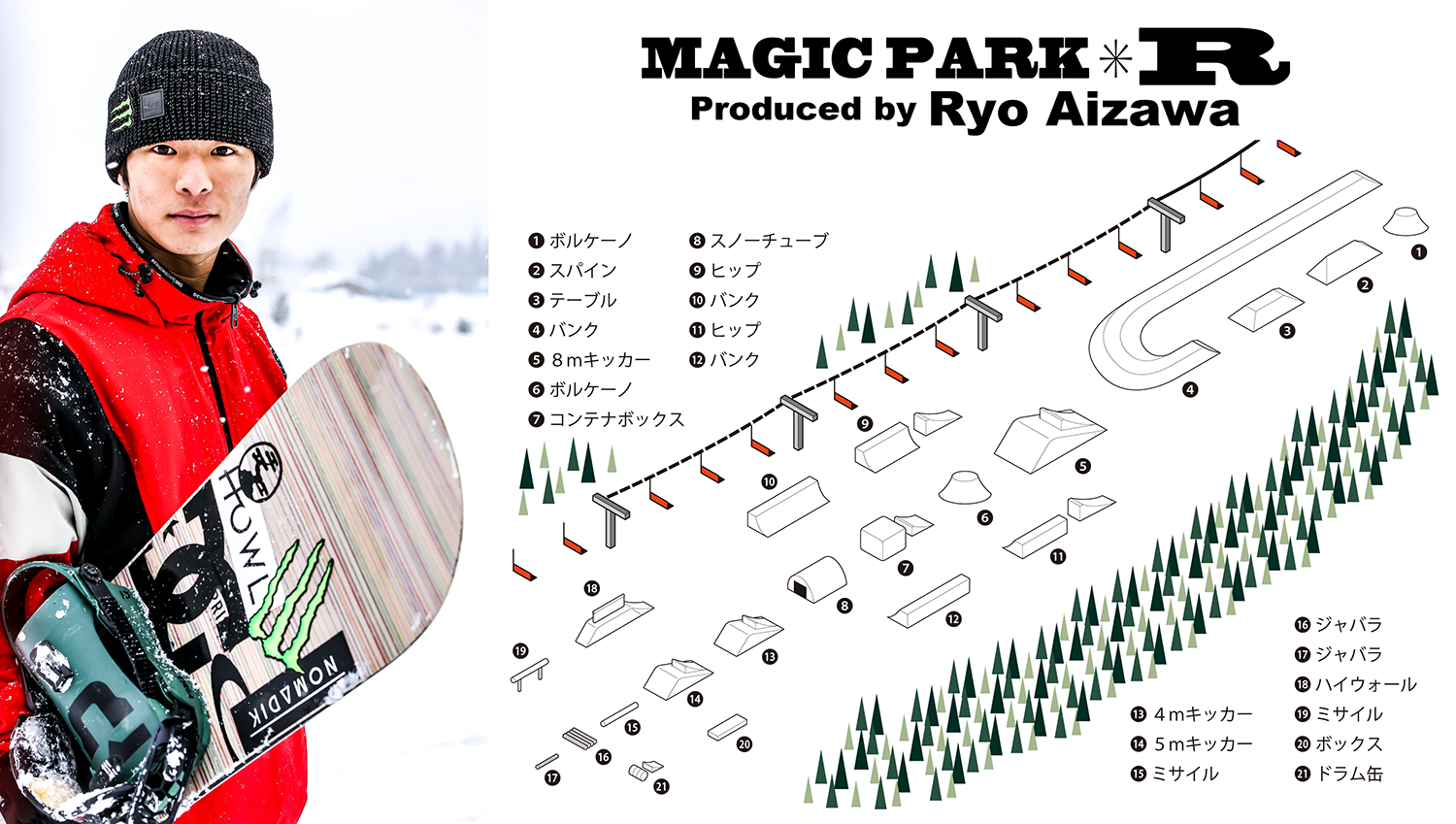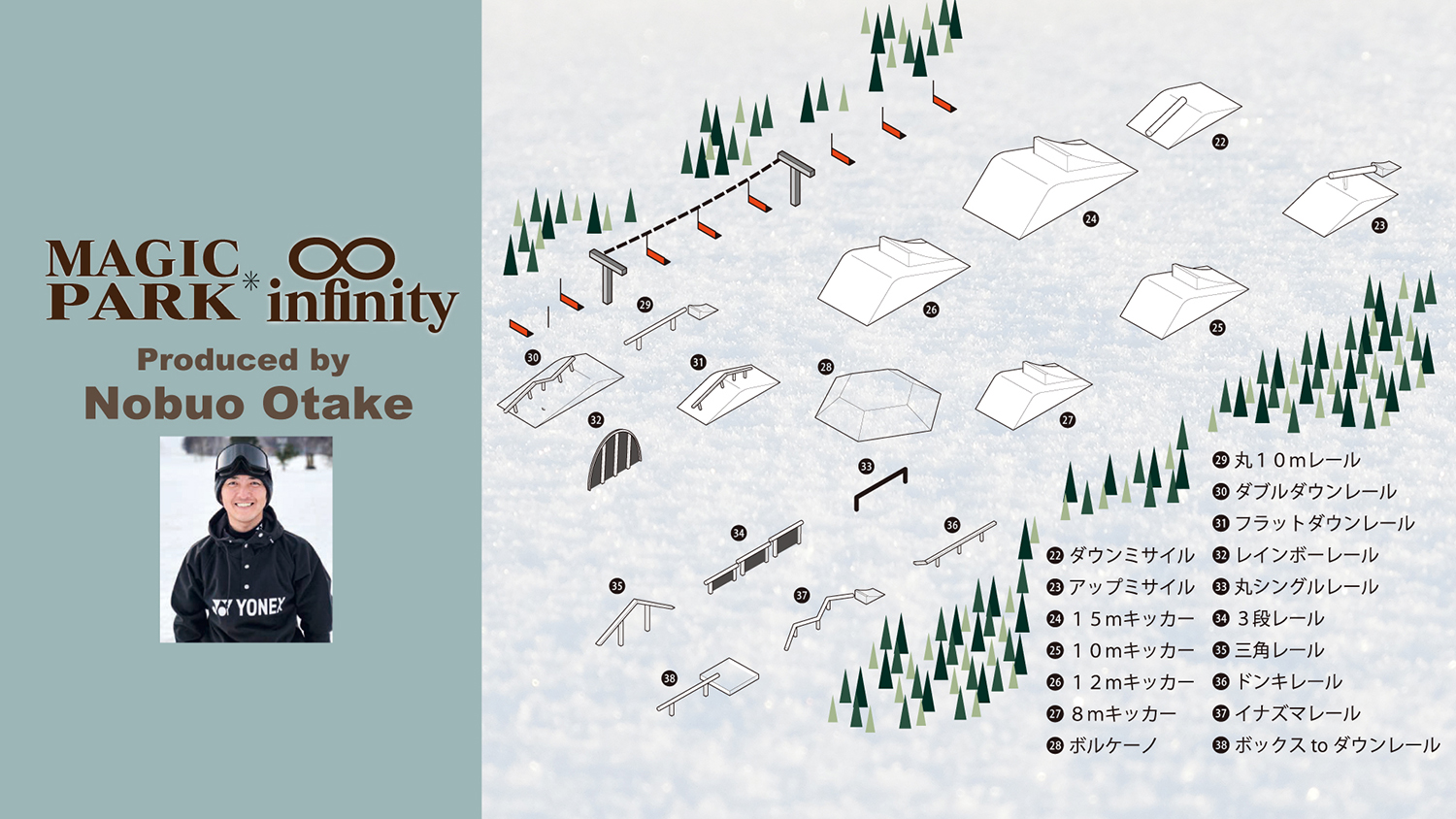 RIDE WITH PRO is also being held on weekends!
In April, you can slide with that rider who often appears in FREERUN magazine !!
You can happily slide with the rider and improve your skills at the same time.This "RIDE WITH PRO" is such a happy project.Palcall Tsumagoi Resort will start this project from this season.It is a project that you can slide with various people, including riders, Youtubers, and influencers who are also popular on SNS.Of course, it will continue to be held in the coming spring season. Takafumi Konishi, Nobutaka Ota, Keiji Okamoto, who are familiar in the magazine of FREERUN, will also appear in the future.
For further information, please read herecheck!!
From the top page of SBN FREE RUNCheck out Instagram at Palcall Tsumagoi ResortI can do it