high degree of freedom,Attractive ease of use
Recommended for beginners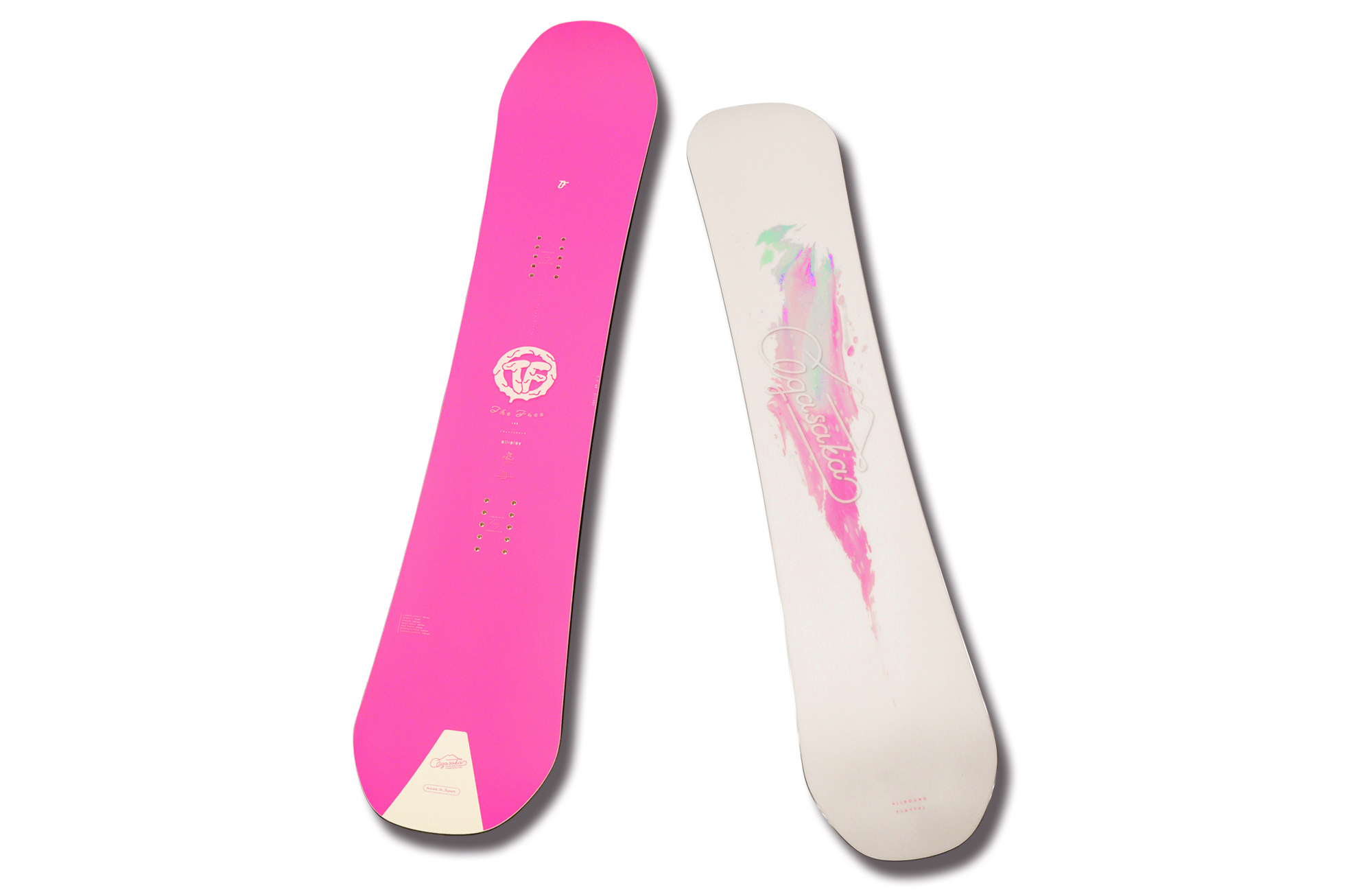 OGASAKA
TF
Sizes: 143, 146, 148, 152, 154, 156
Price: ¥ 100,100 (tax included)
Among OGASAKA's high-performance carving boards, the "TF" is gaining popularity as a model with a high degree of freedom, with 6% play elements and 4% turn. "TF" means "The Free" and the concept is "ALL-ROUND PLAYFUL".Adopts a trapezoidal tip shape and free camber structure that bring out the lightness of the swing weight that can be easily controlled on any slope.The nose and tail feel mild, and the free camber shape makes it easy to slide the board, making it easy to operate at low speeds.
It flexibly responds to changes in the terrain, and you can enjoy snowboarding with almighty responsiveness and ease of handling even on bumps, wet snow, and powder.From beginner to advanced, the TF has performance that every snowboarder can enjoy.
Furthermore, in the NEW MODEL, the flex has been set even softer and has been adjusted from the conventional 2 to 1.5, making it an even easier board to ride.The flex adjustment has improved the grip on the soft snow surface even for advanced players, and the range of play has been further expanded.
The sophisticated board design typical of OGASAKA is also attractive.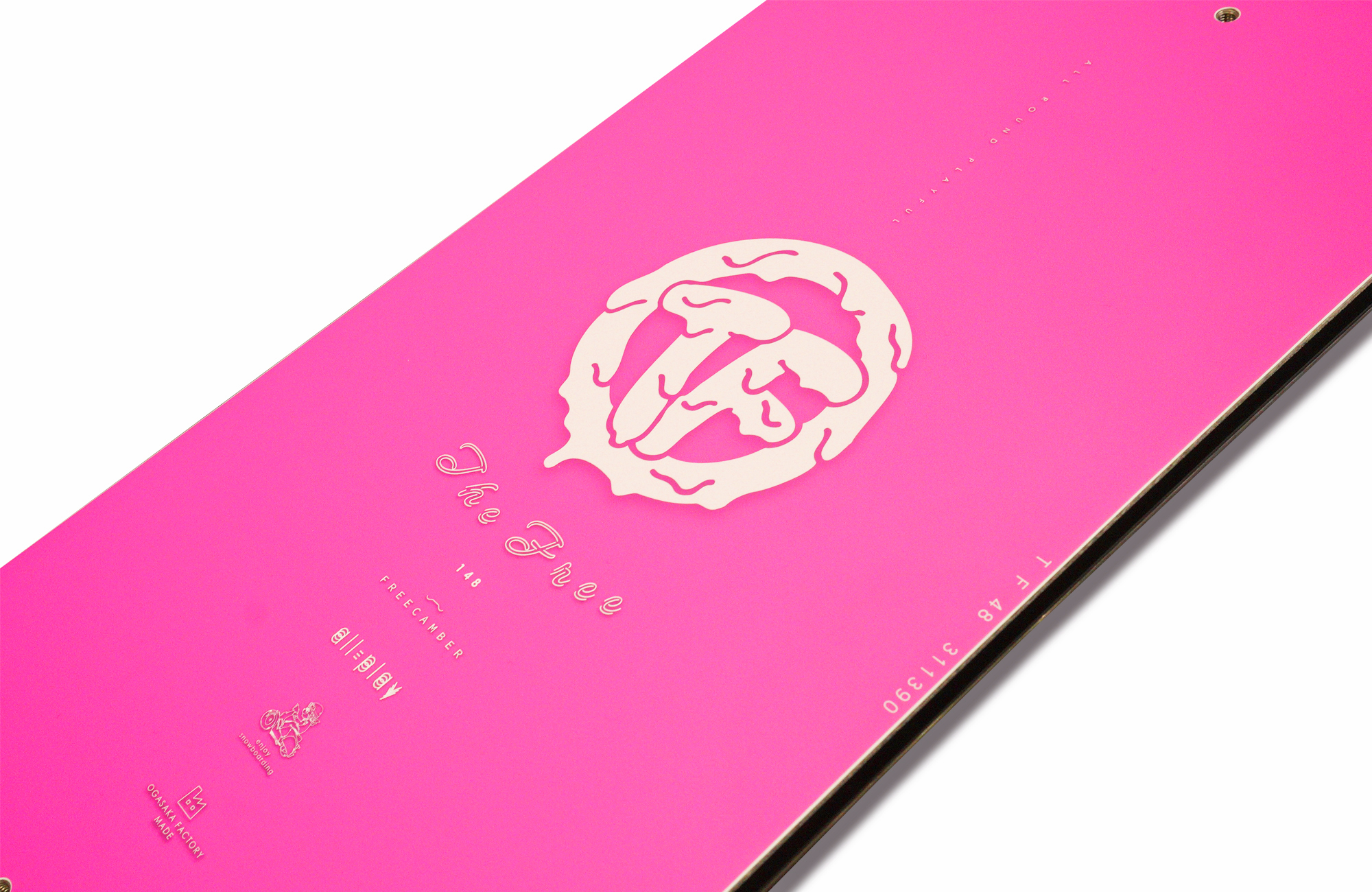 >Preemptive gear feature: OGASKA SNOWBOARDS
>Full model change "FC-S" to challenge the possibility of further carving
>Comprehensive balance of the highest peak, the definitive all-round board for carving that conquers all styles "CT"
>Semi-hammer shape "FC" for enjoying high-speed carving
Click here for information on the latest lineup of OGASAKA
OGASAKA BRAND PAGE
OGASAKA 2023-2024 latest catalog release!!