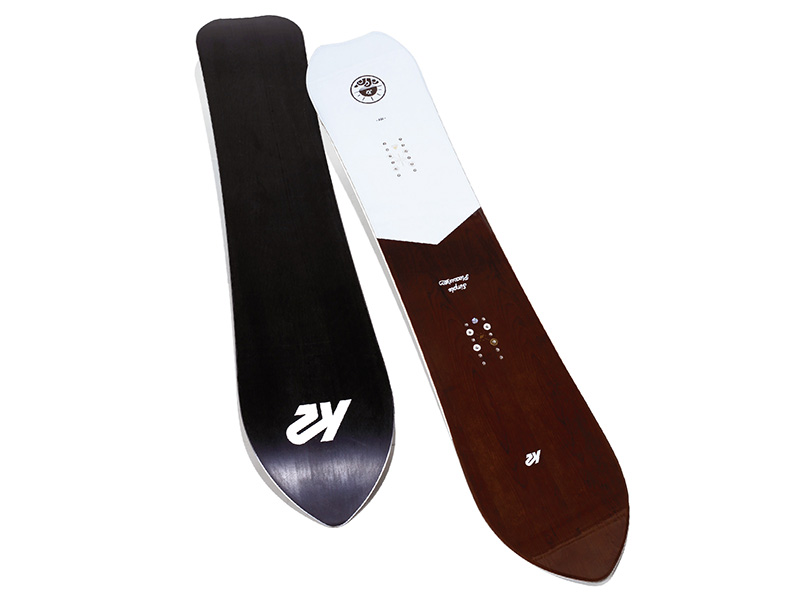 In this term as well, a unique board with a lot of uniqueness unique to K2 was announced."Simple Pleasures" developed and manufactured based on the basic concept of clean lines, euro curves, and light powder turns.This board is the ultimate in any style of field, from regular slopes to back mountains, side country, banked slalom and hardpack snow.
 The material is a new bamboo blend core that combines paulownia and poplar wood without losing the durability and rigidity of 100% bamboo.As a result, we succeeded in reducing the weight, and even a slipper with weak legs can draw the line he envisions on the snow.
 The board shape (shape) adopts the K2 discerning volume shift series that was born after many years of development.By arranging the area of ​​the nose and tail around the foot, the operability and stability are further improved, and despite the wide and short length, it is an excellent design that allows you to enjoy the same floating feeling as a conventional board.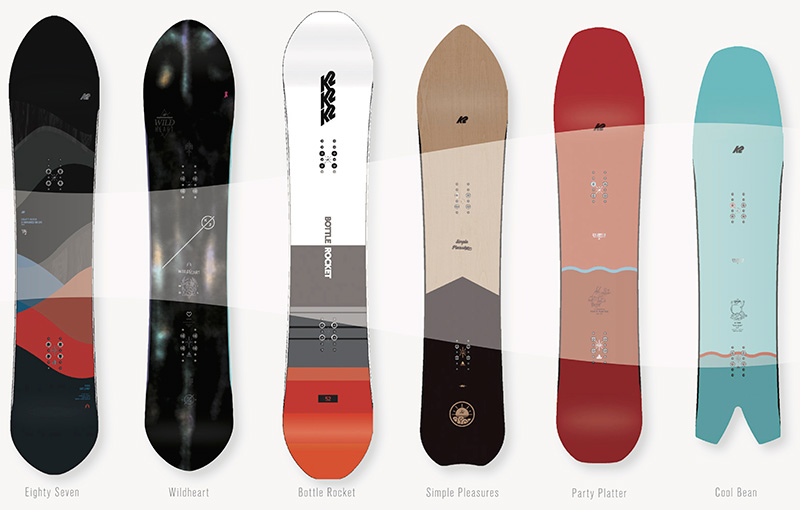 The sole material of concern is equipped with the finest sintered carbon base that is also used in professional races.By firmly applying the gliding wax that suits the situation, the effect will be more exerted and it will support surprisingly high speed gliding.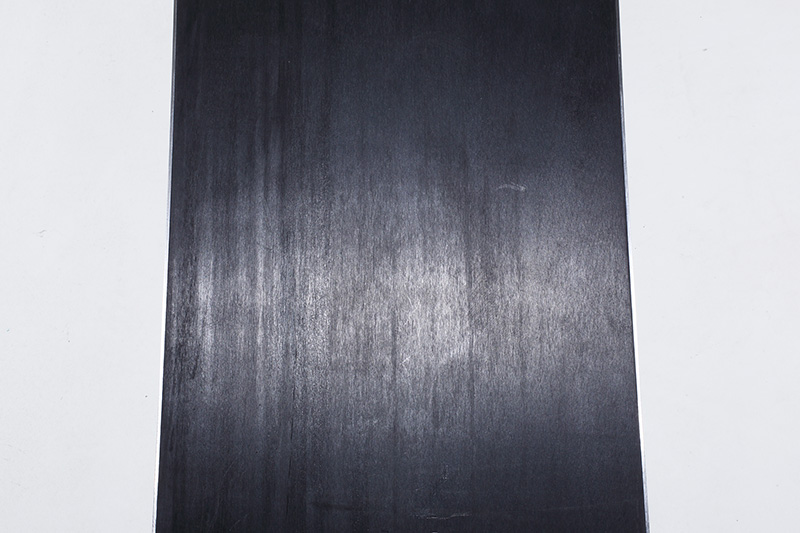 Now, I asked him to talk about how the K2 team riders of Hyakusen Renma evaluate this "Simple Pleasures".First of all, a comment from Yuu Takeo who tried the 151. "151 is for all-round rather than powder.It's a slightly firmer flex, so it's recommended for people who can step on the board and carve.Since the powder has a wide nose width, it has buoyancy even at low speeds and can be enjoyed even on gentle slopes.You can feel the firm flex and torsion, so it is a board that can handle even high speed steep slopes. "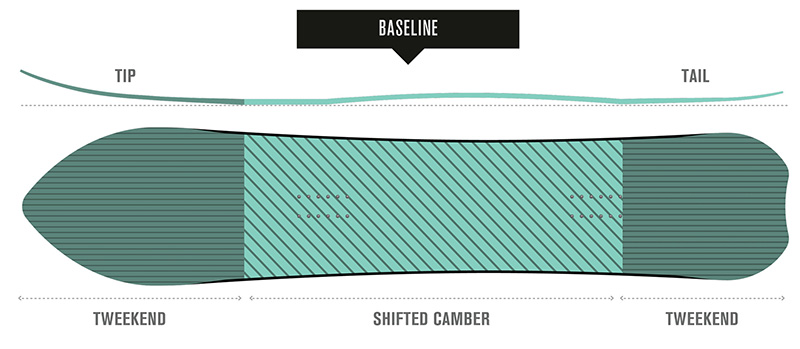 Then, Hashimoto "HASSY" Takako, who managed to ride 156, gave the following feedback.
"I'm glad that you can step on comfortably and handle the soft flex.In addition to the buoyancy of powder, it is possible to make sharp turns even with compressed snow.The short tail creates a good air release and makes the action in the air gorgeous.The shape of the outline that excels in straightness accelerates the comfort of snow surf riding. "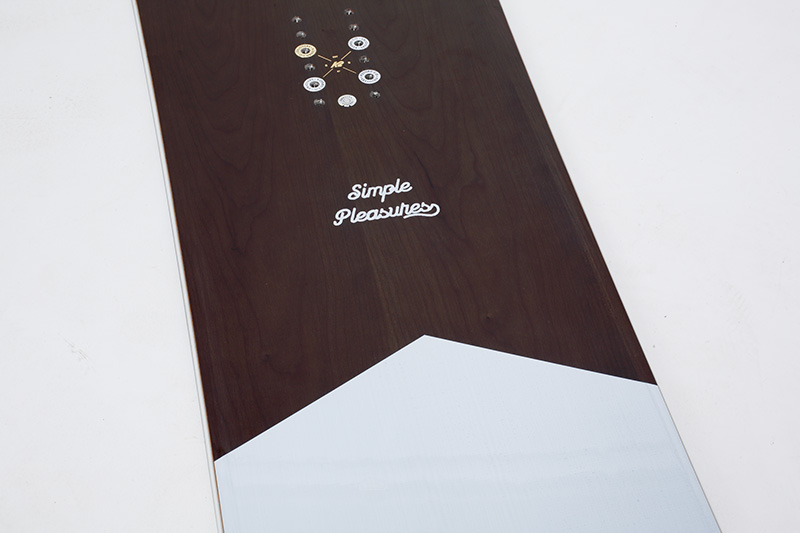 Also, Hiroshi Amami who managed this board more than anyone last season.His comments are posted in the board introduction section on the edit page, so be sure to check them out.
 For those who want to enjoy the snowy mountains all-round and ride more carving, this "Simple Pleasures" is the best choice.The best slashes, tree runs, and free riding you've ever experienced are no longer a dream.