In early March of this season, which was blessed with snow, a completely invitation-only shooting event "Suiside Solution" was hosted by the professional photographer group "STAY.RAW" at the back mountain of Japan's leading snow resort "Niigata LOTTE ARAI RESORT". Was held.The article looks back at the event, along with the story of YUYA, who was the organizer, and the comments of the photographers and riders who participated.
Text: YUYA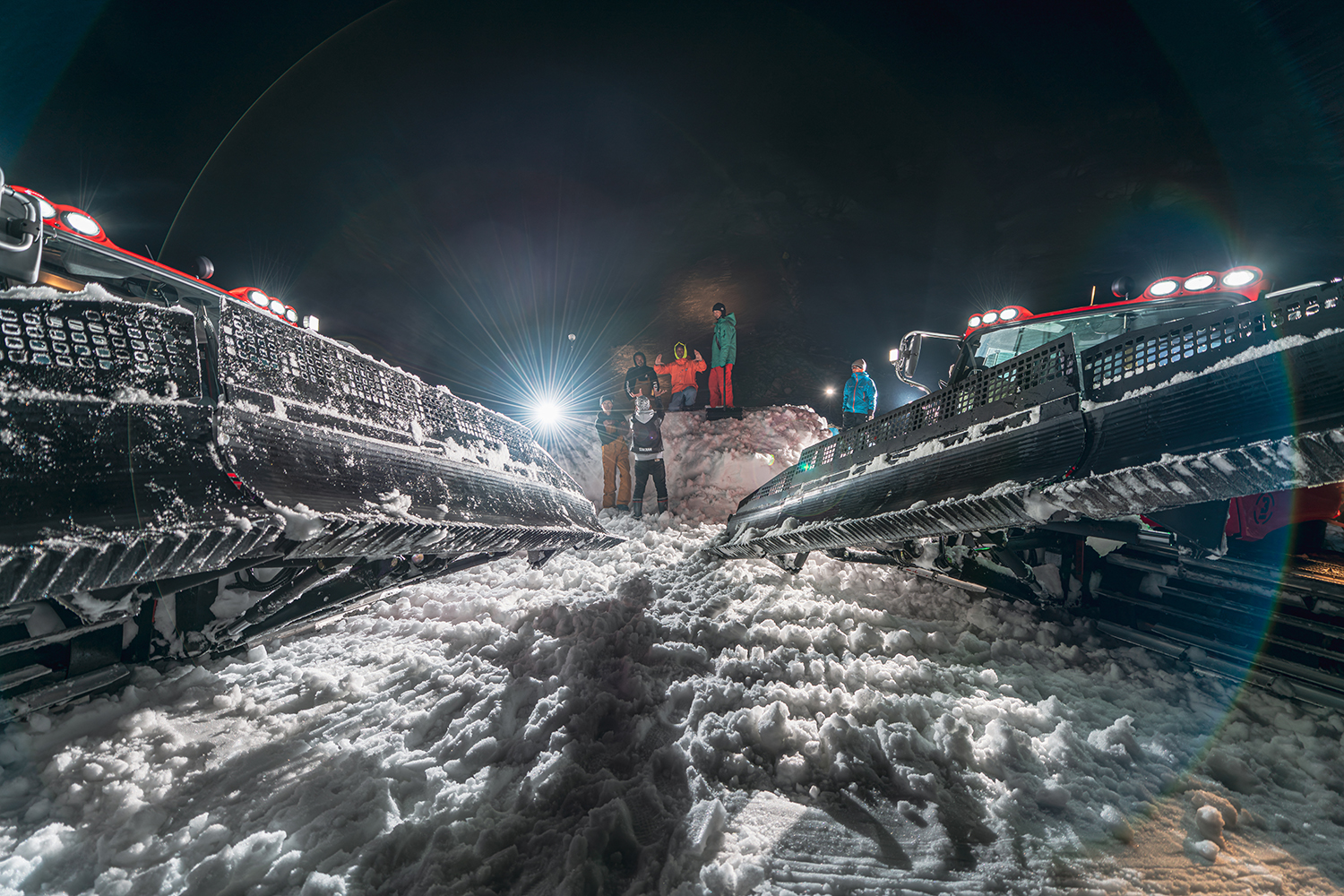 What is Suiside Solution?
Using the snow-packed car "Pisten Bully" as an item, about 3 snow-packed cars are installed with several patterns of sections.An event unlike any other in Japan, where you fly and rub those snow-packed cars.Despite the sudden event, a total of 12 riders received invitations.While the unique sense of urgency of the night session surrounded by darkness drifts around, the section was built based on the opinions of the riders under the precise instructions of Mitsuru Taira, Naoto Morota, and Jun Oide's park builder. Started.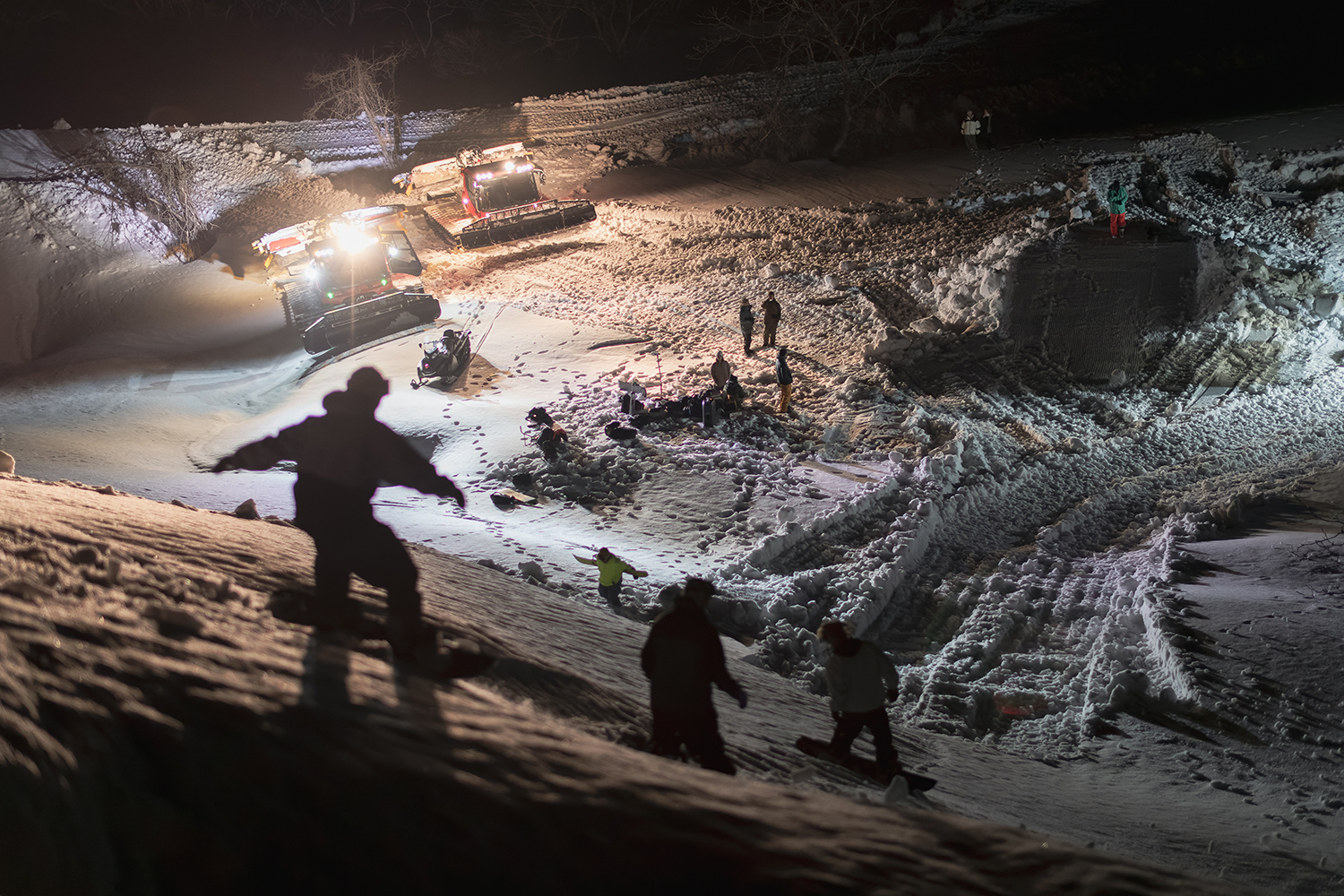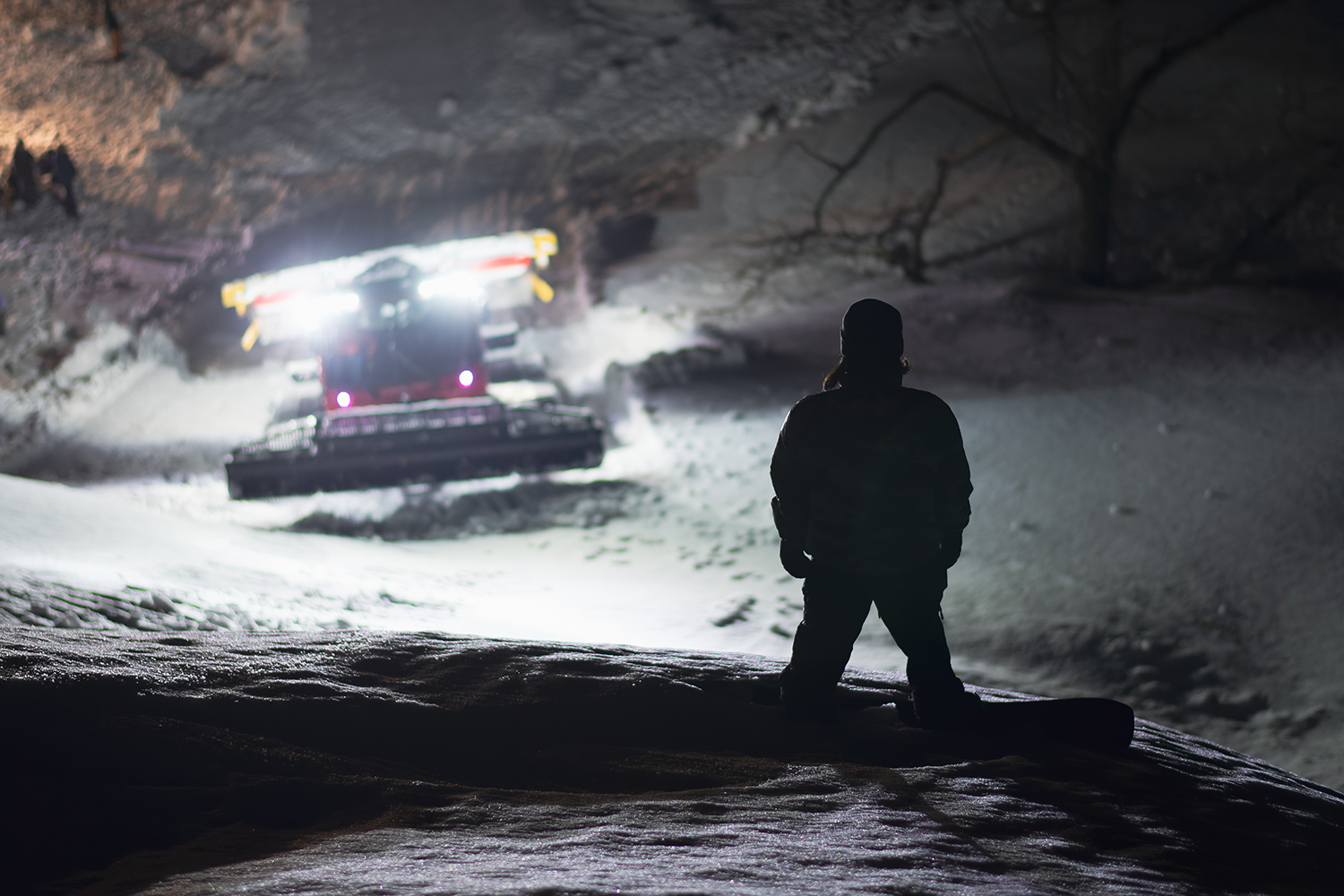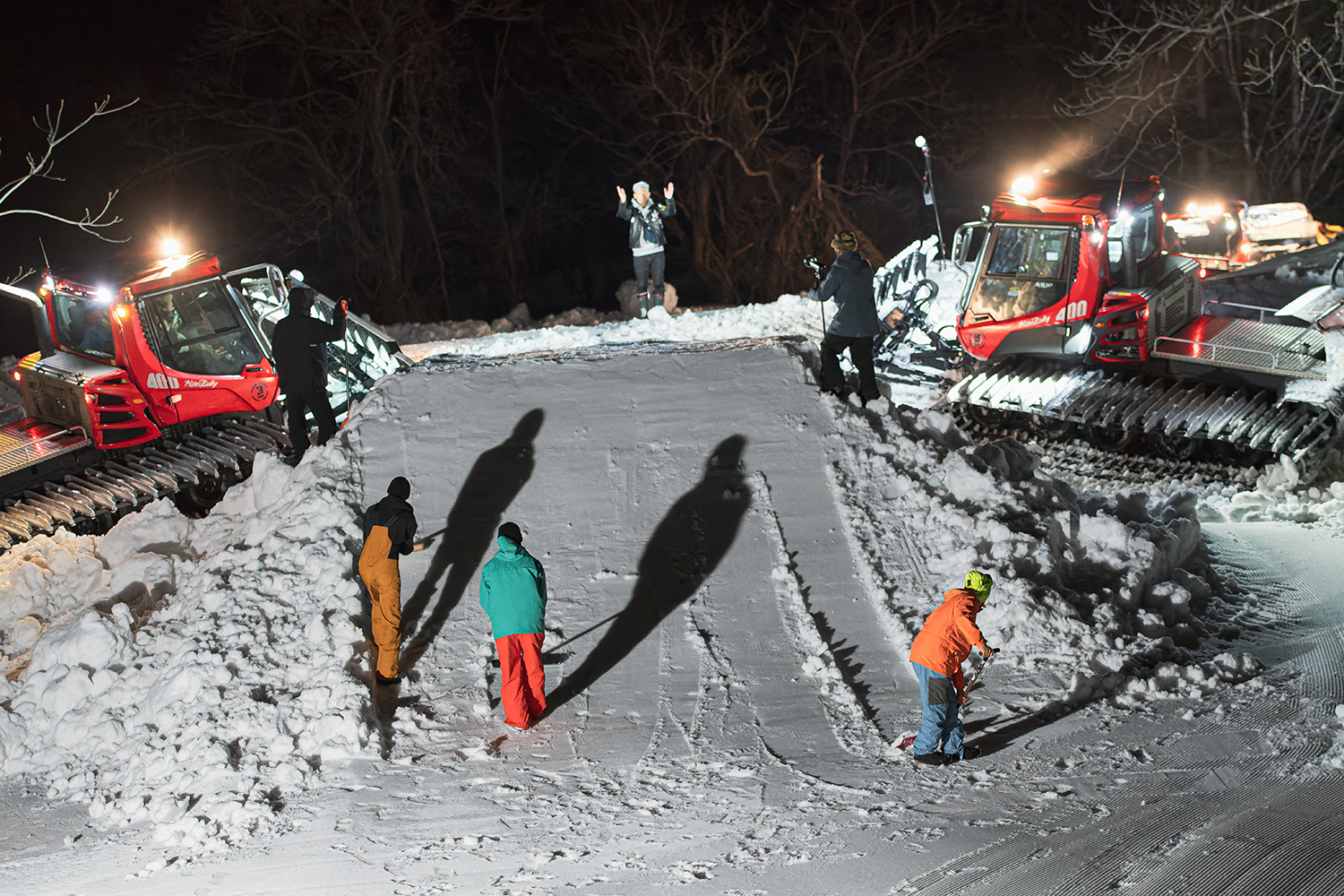 Two patterns of jump and jib were planned this time.Taking into account the opinions of photographers and riders on site, we modeled them into various shapes, and in about an hour, we piled up two snow-packed cars and completed a jump section that jumped over each blade.Then, Sota Umehara, Kuya Kuya, Kaoru Obata, etc., led by Mitsuru Taira, started to slip.Meanwhile, Kota Aso, the only snowscoot rider, excites the venue with unknown movements.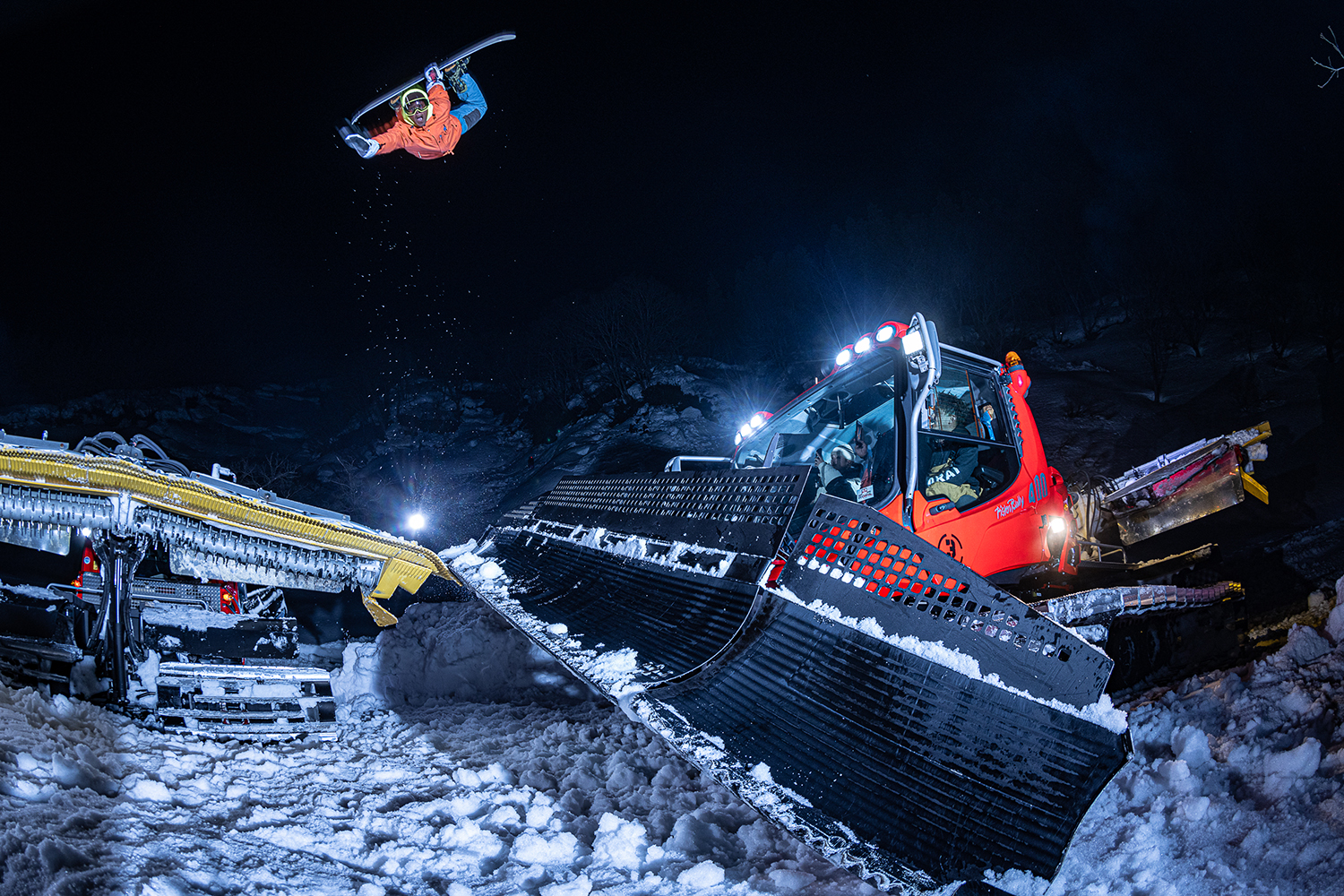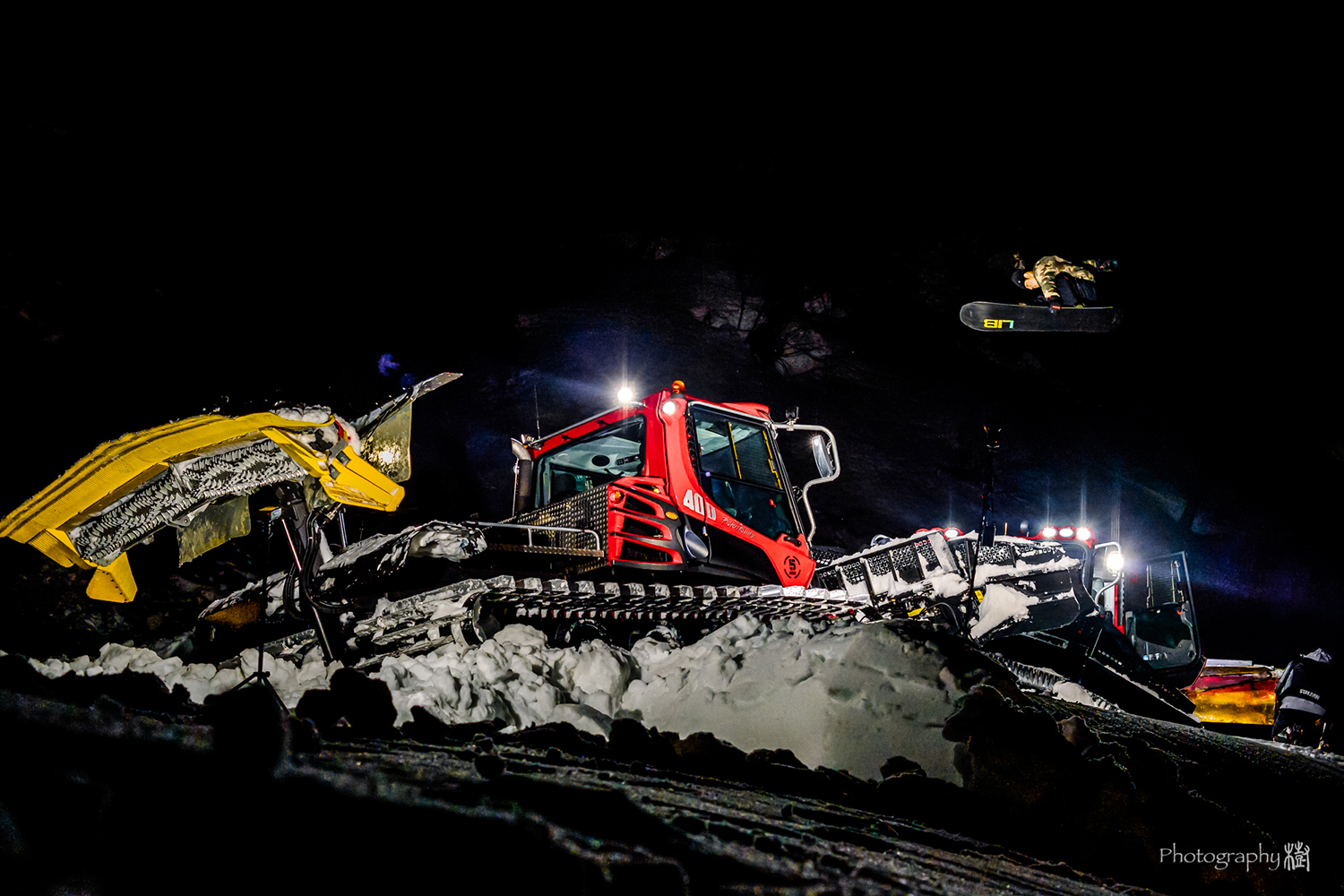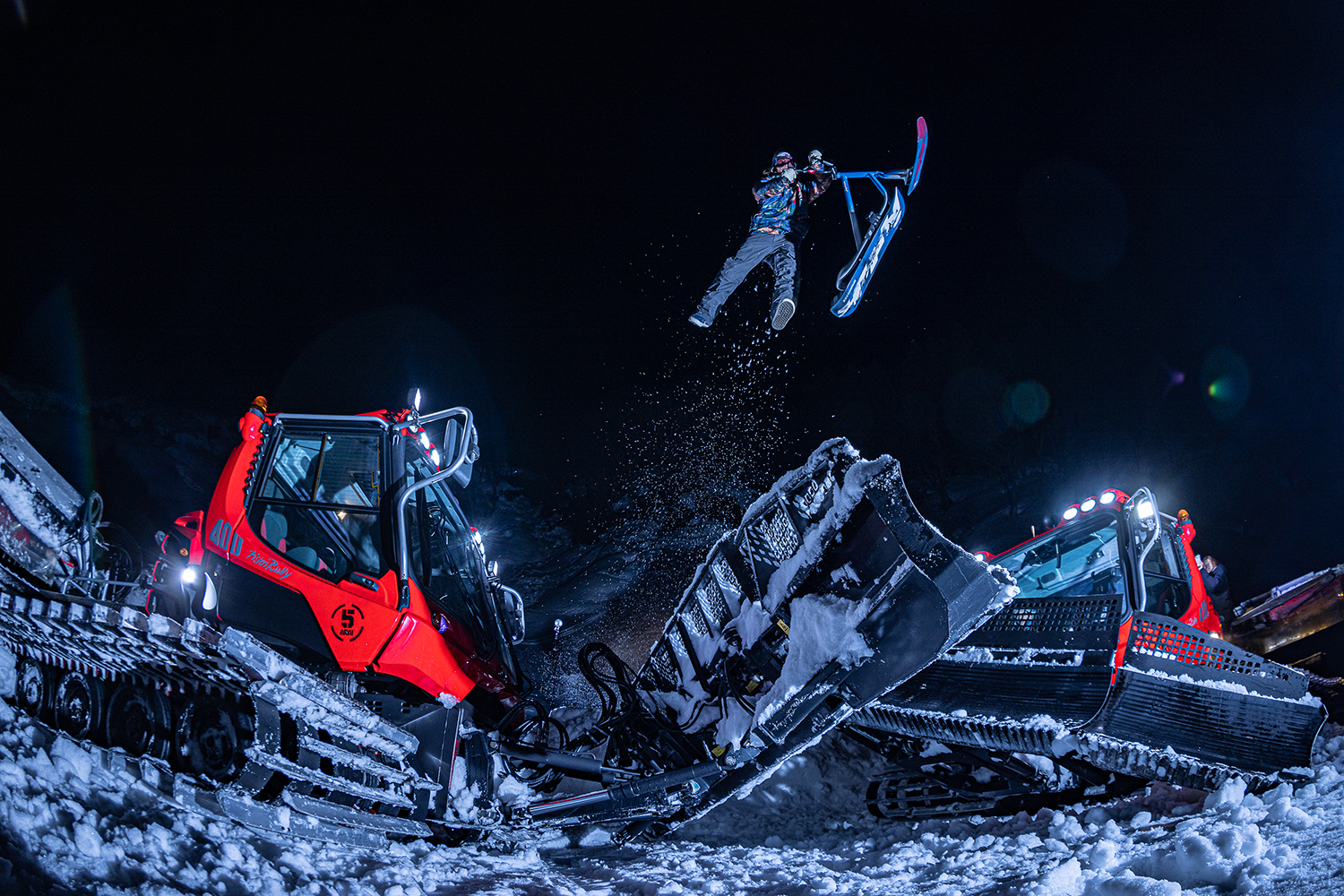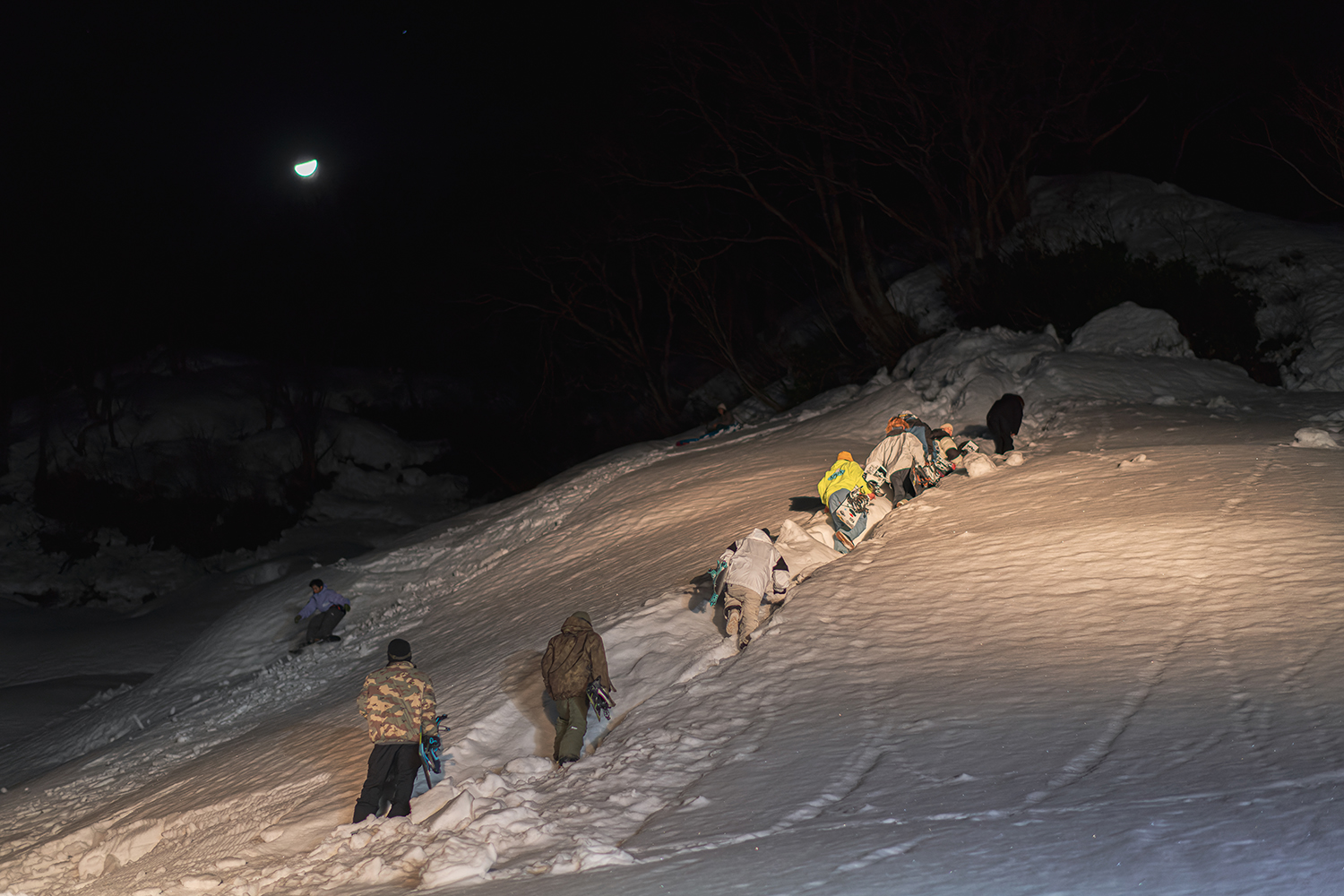 The next stage is the jibing section.Build a kicker while drawing a line that rubs the blade from the lip, and make it while carefully instructing the height, orientation, inclination, etc. of the blade.It is a very delicate task that the rider cannot change the direction once it enters the blade, so if the direction of the lip is wrong, there is a risk of contact with the windshield and the main body.And from this section, women's riders Haruna Ishihara and Momoka Fujikawa participated.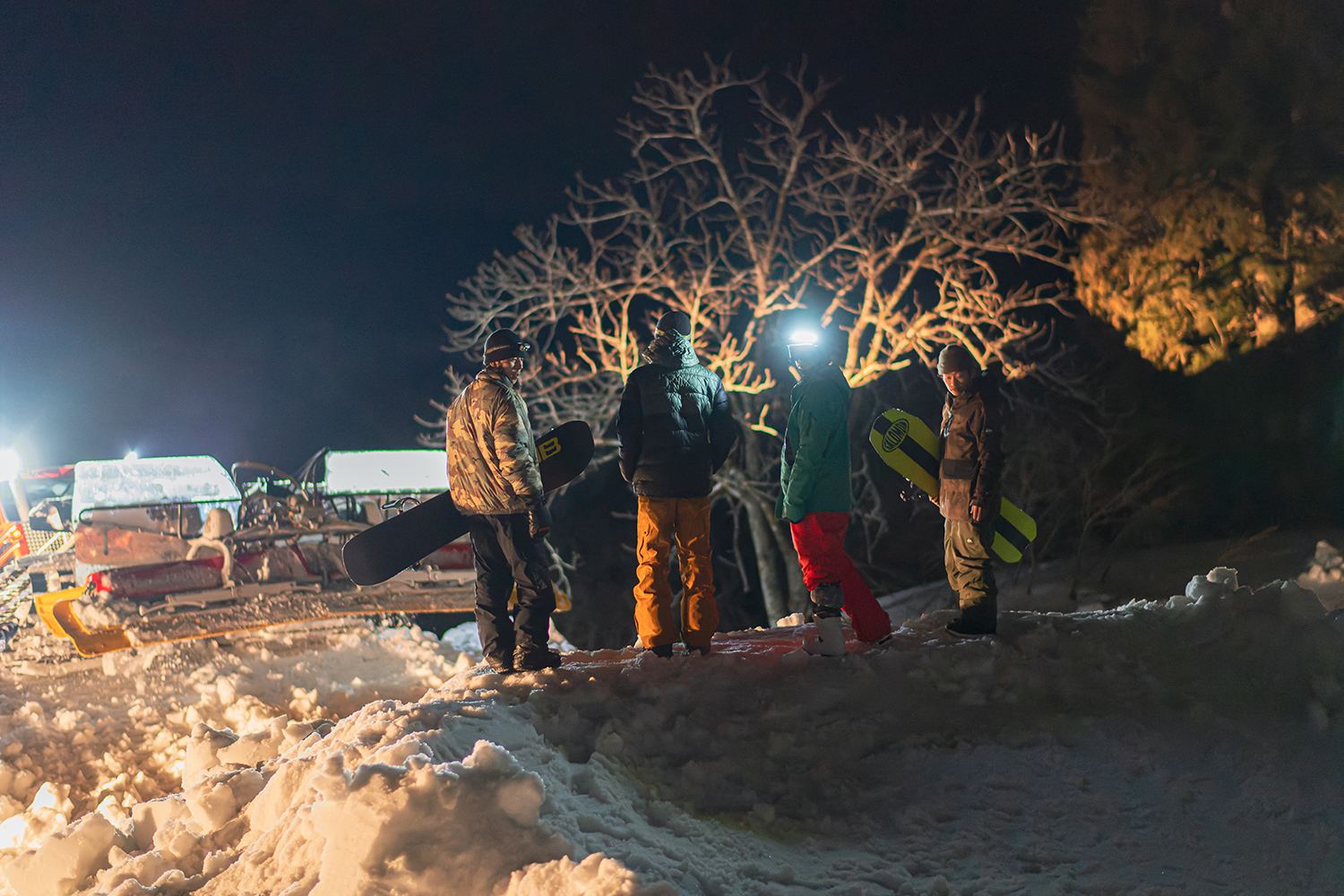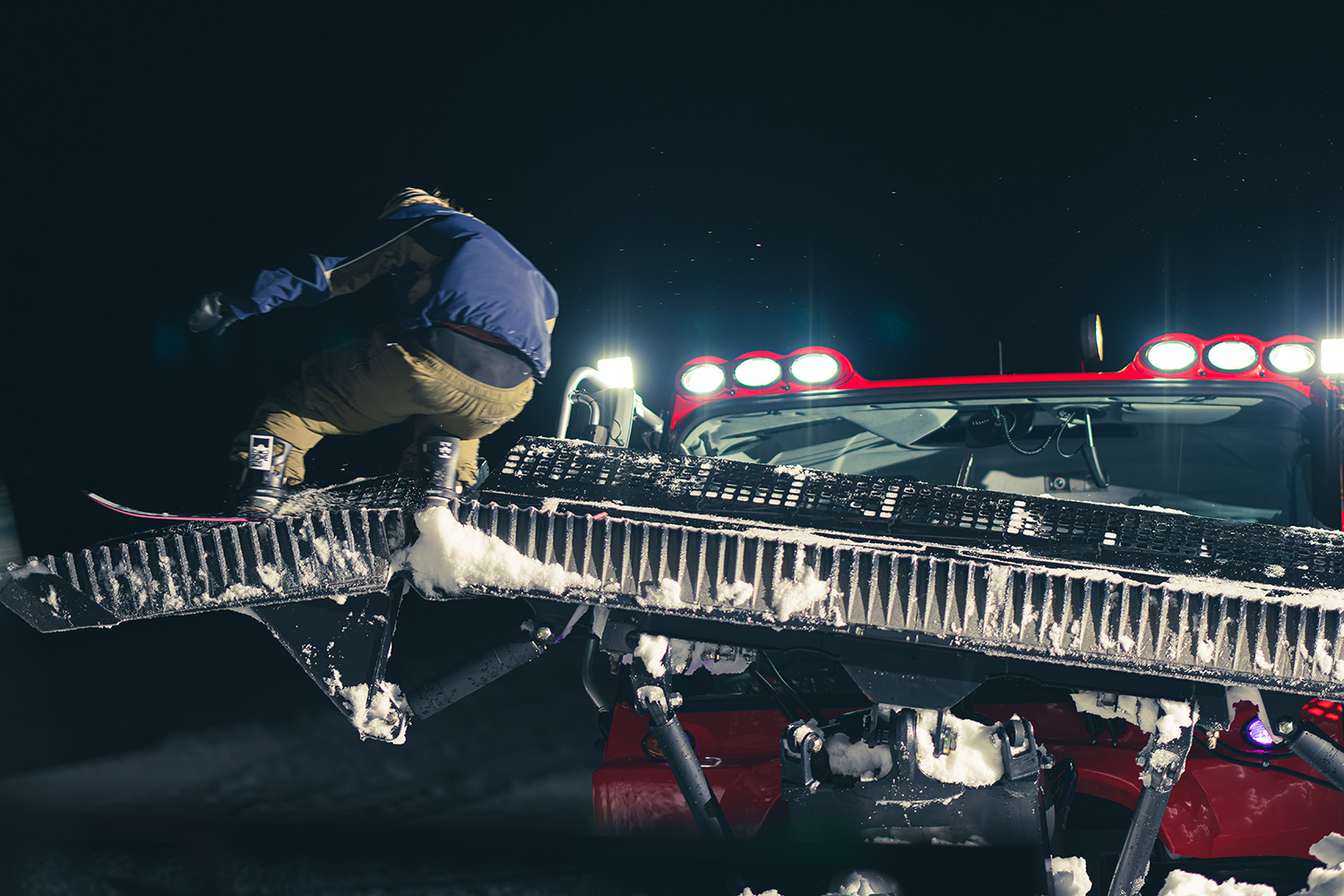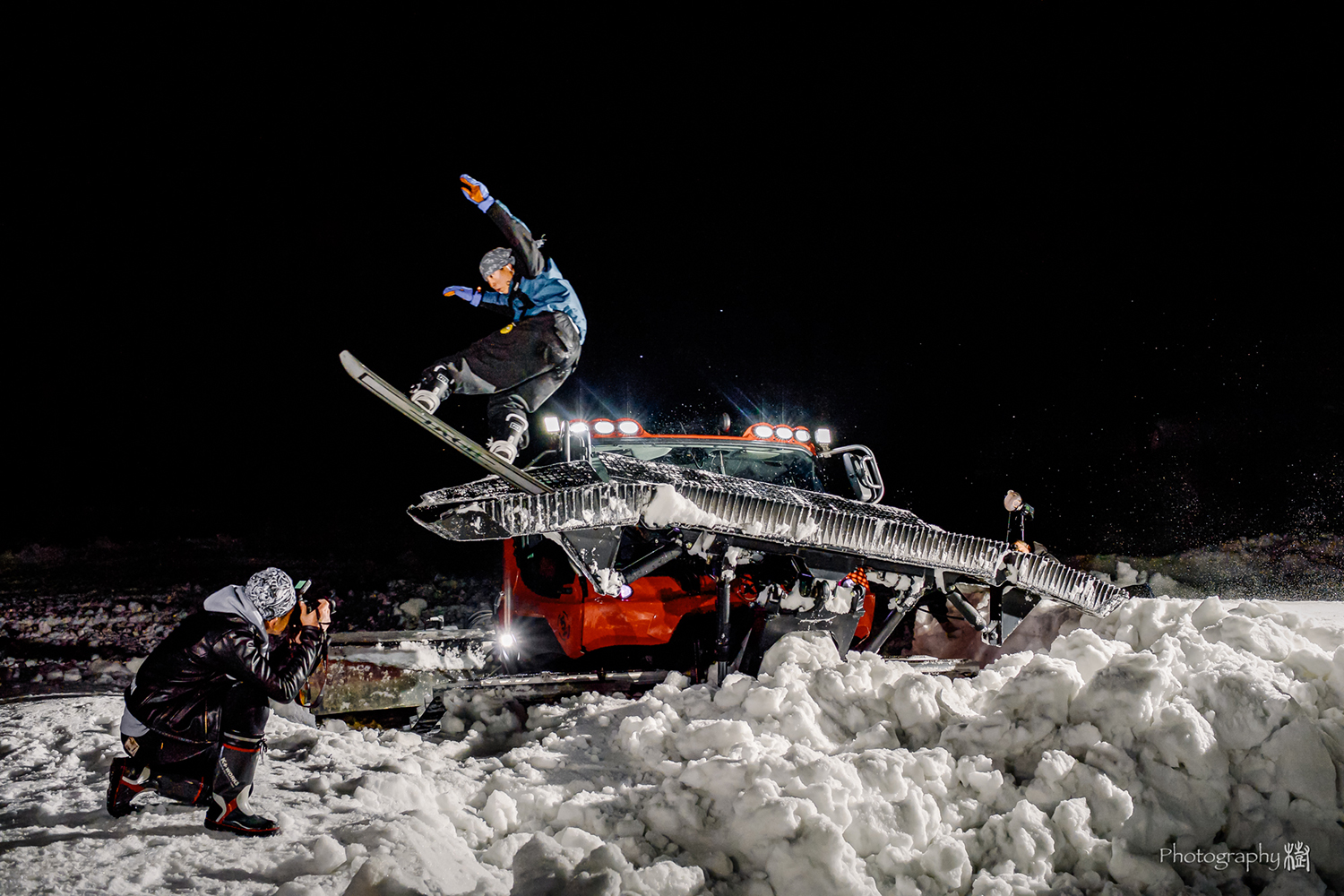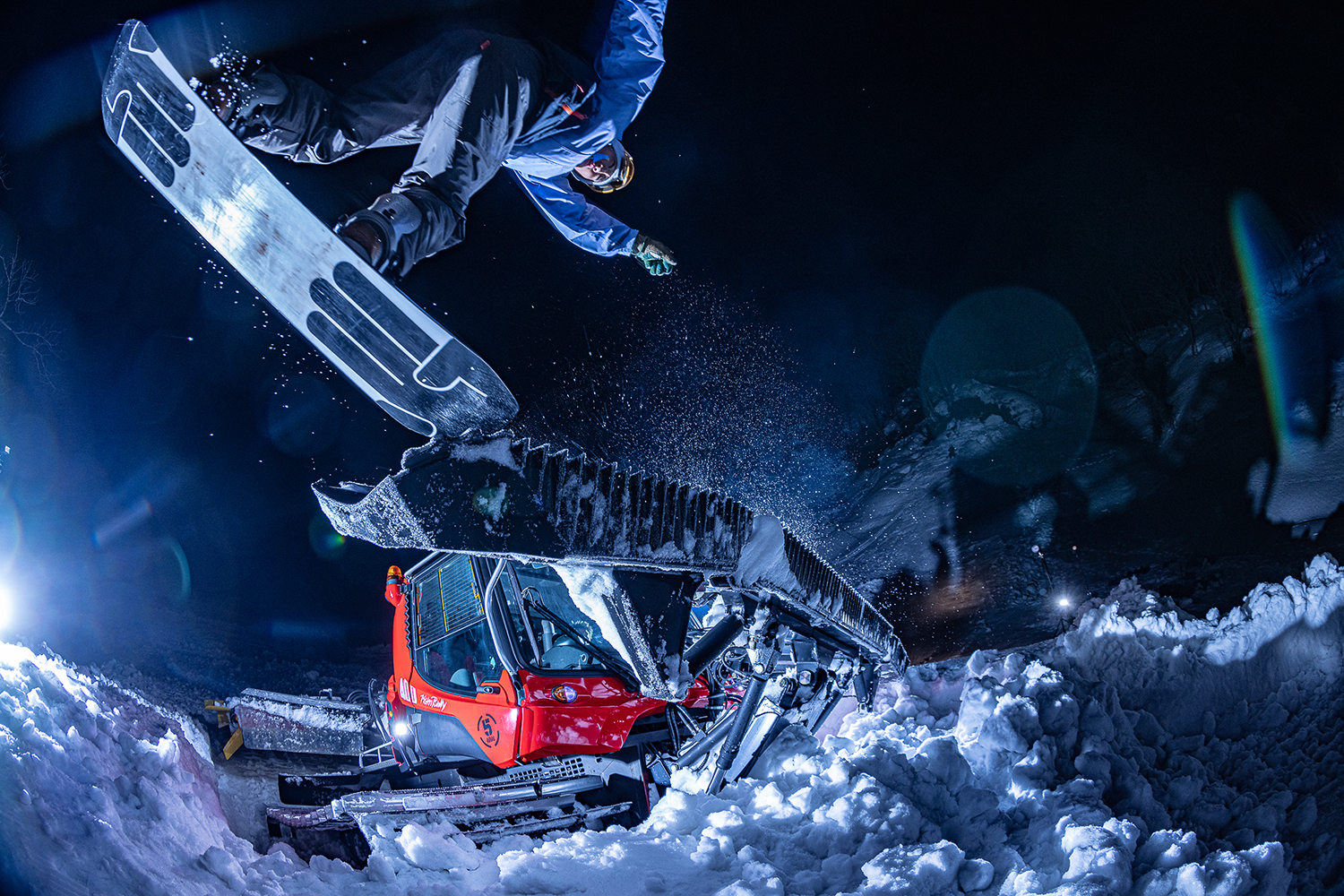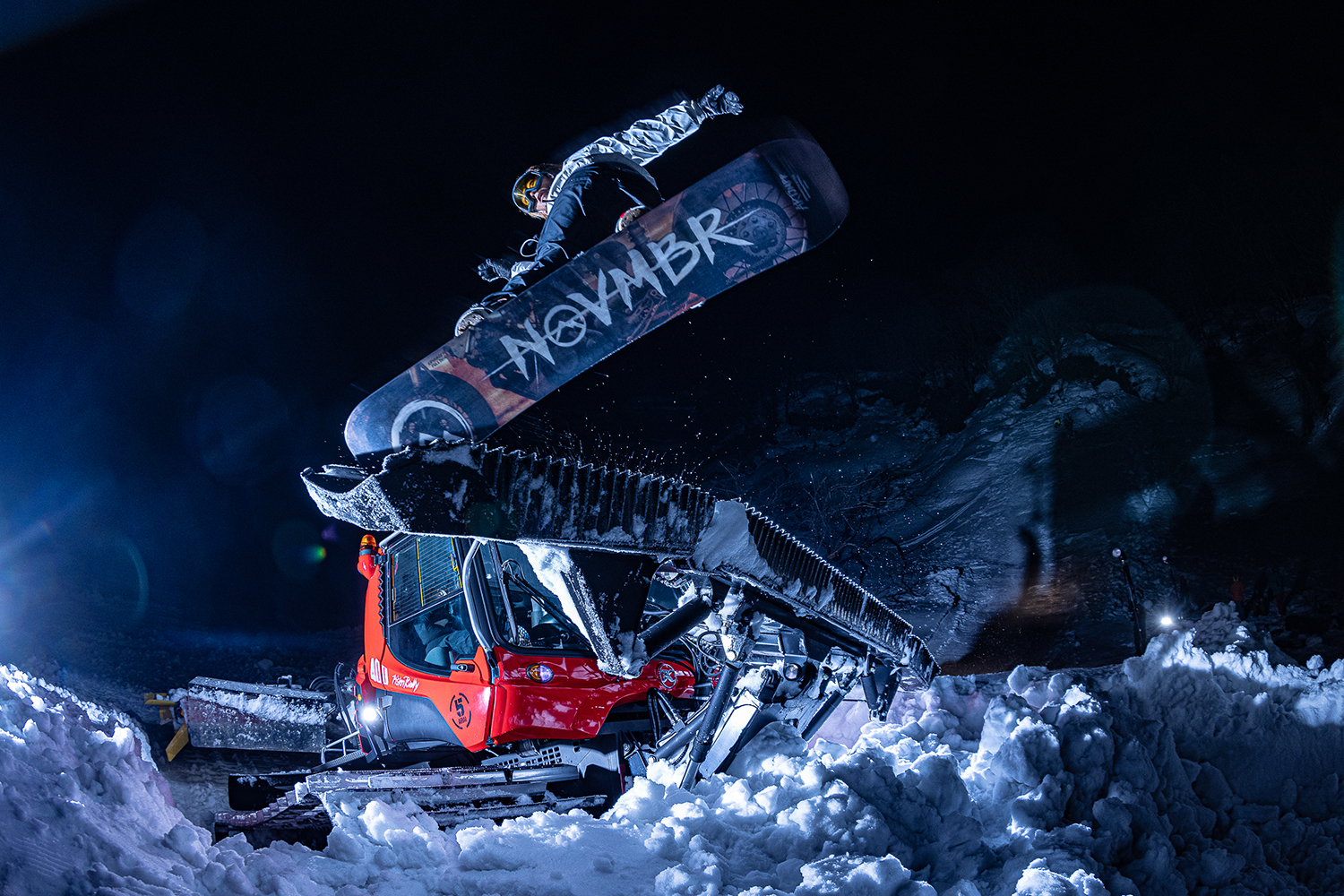 I think the photos shown here tell the whole story of this shooting.In the dark, create items to shoot by yourself, and riders express their riding style to the maximum and capture it in the camera.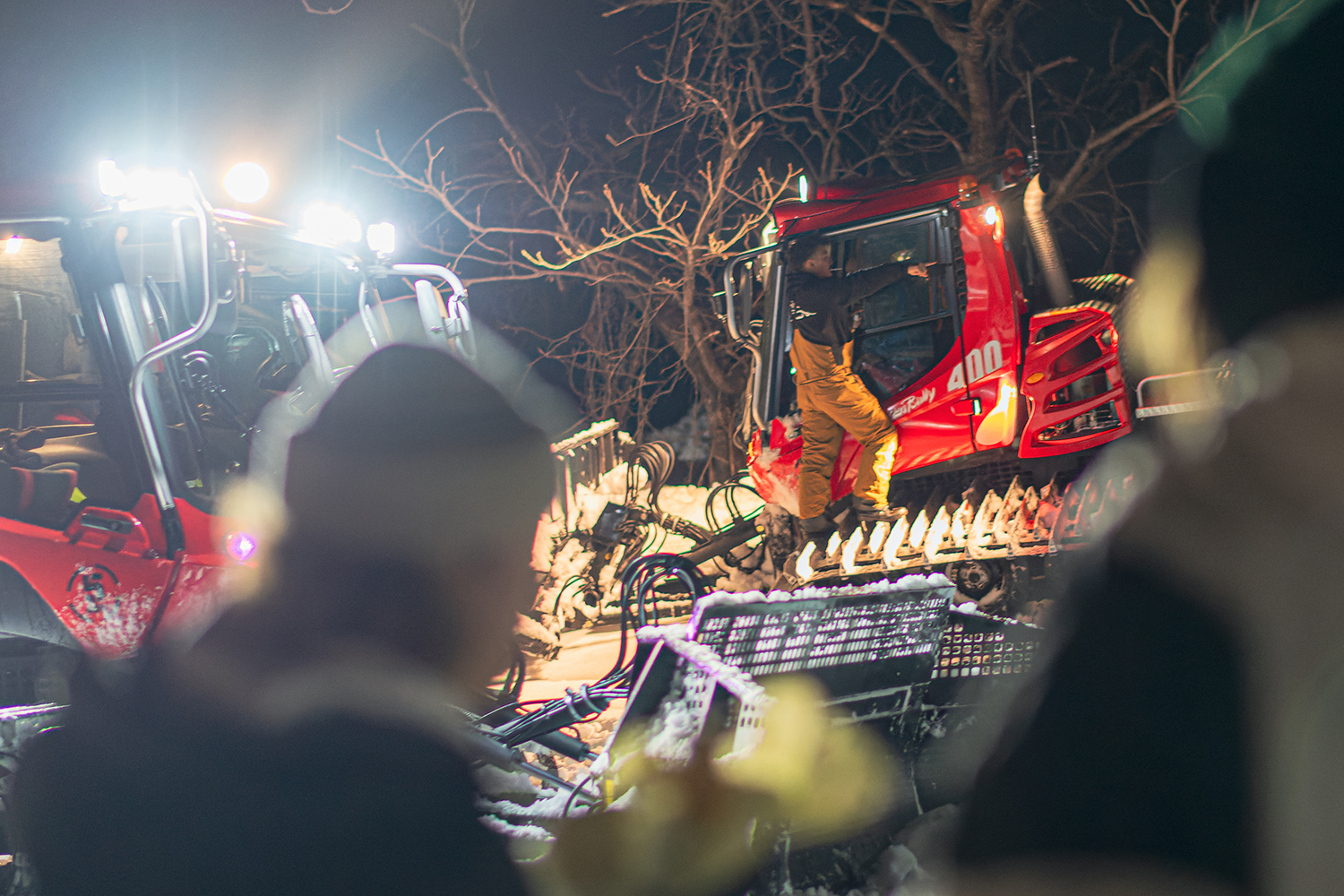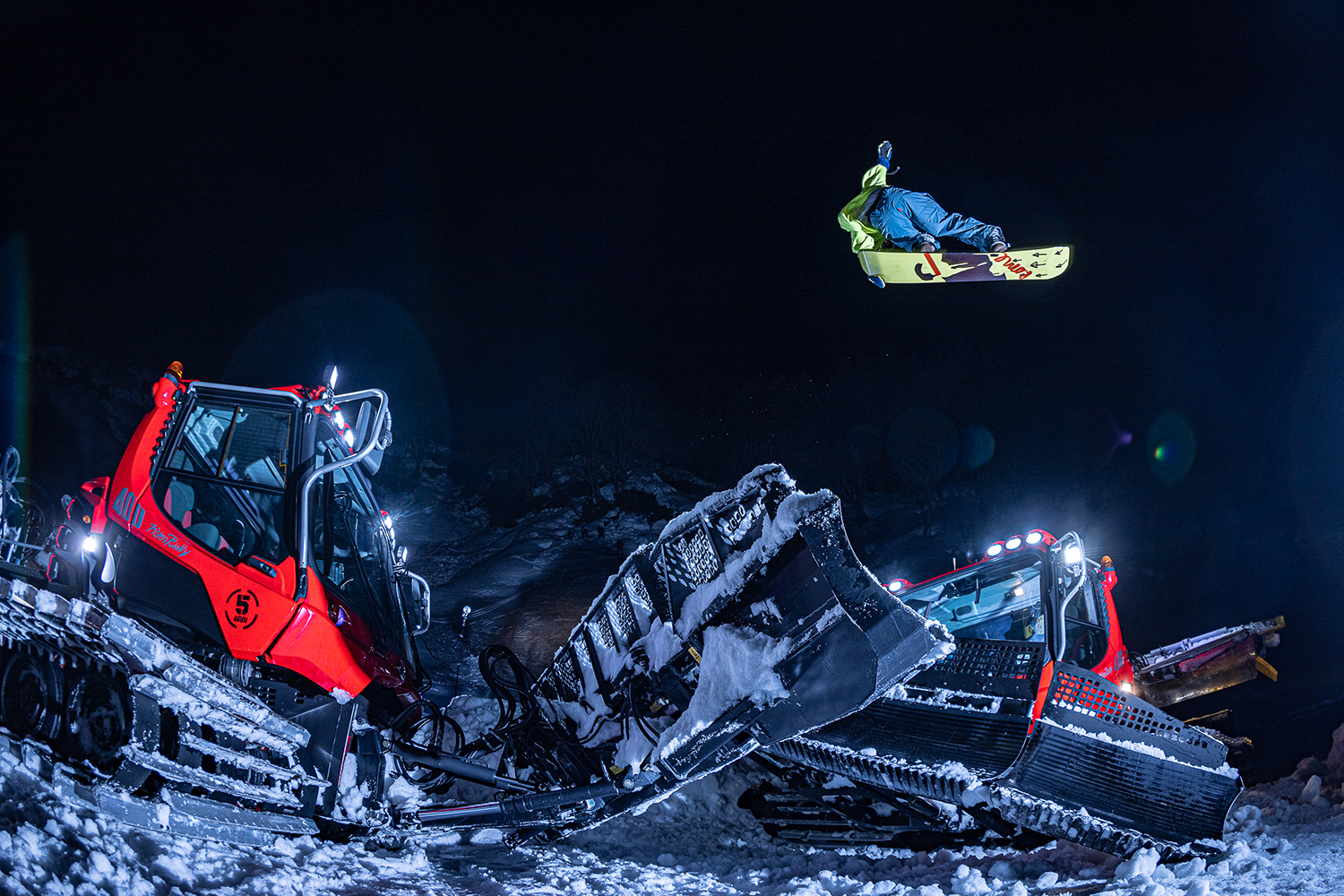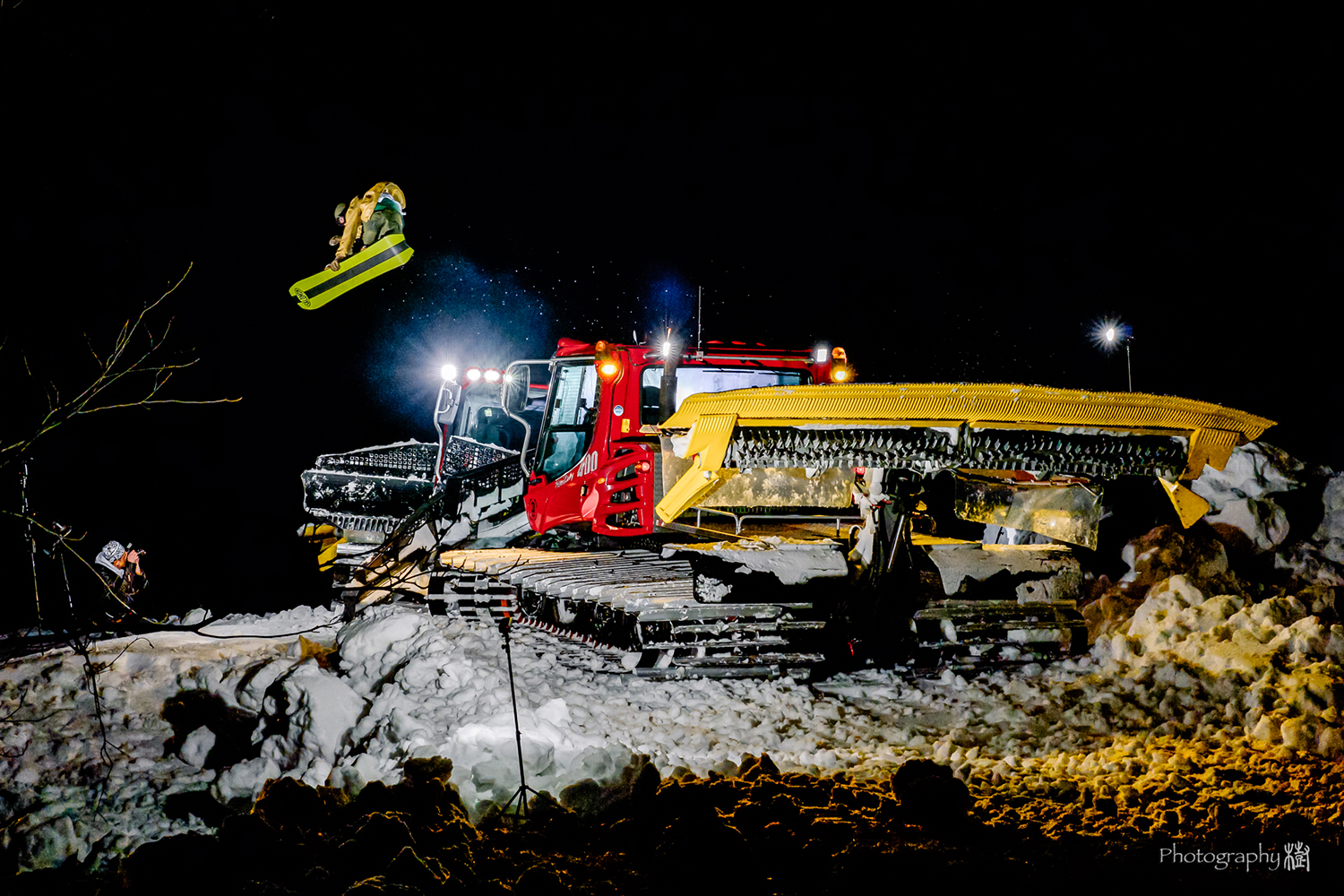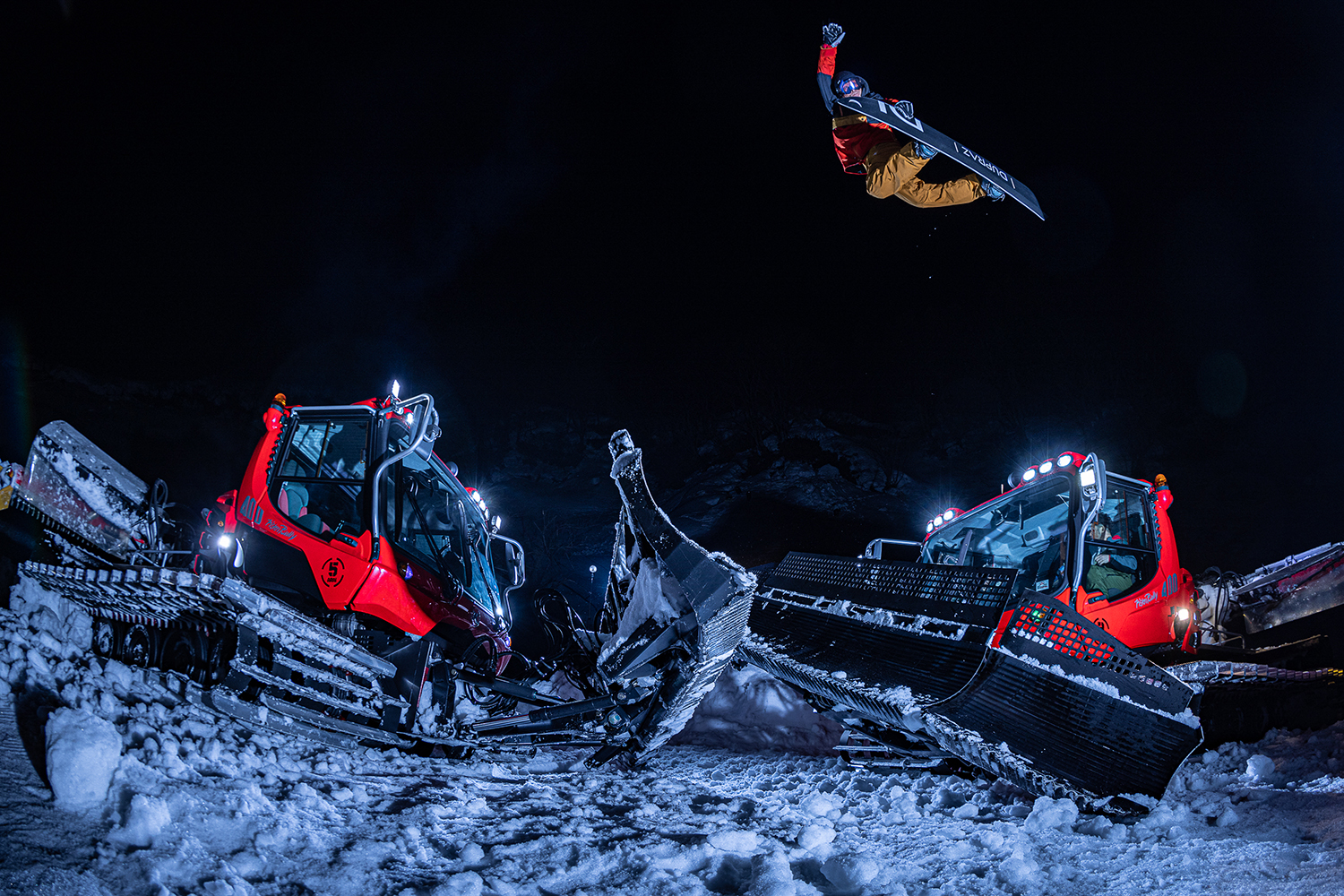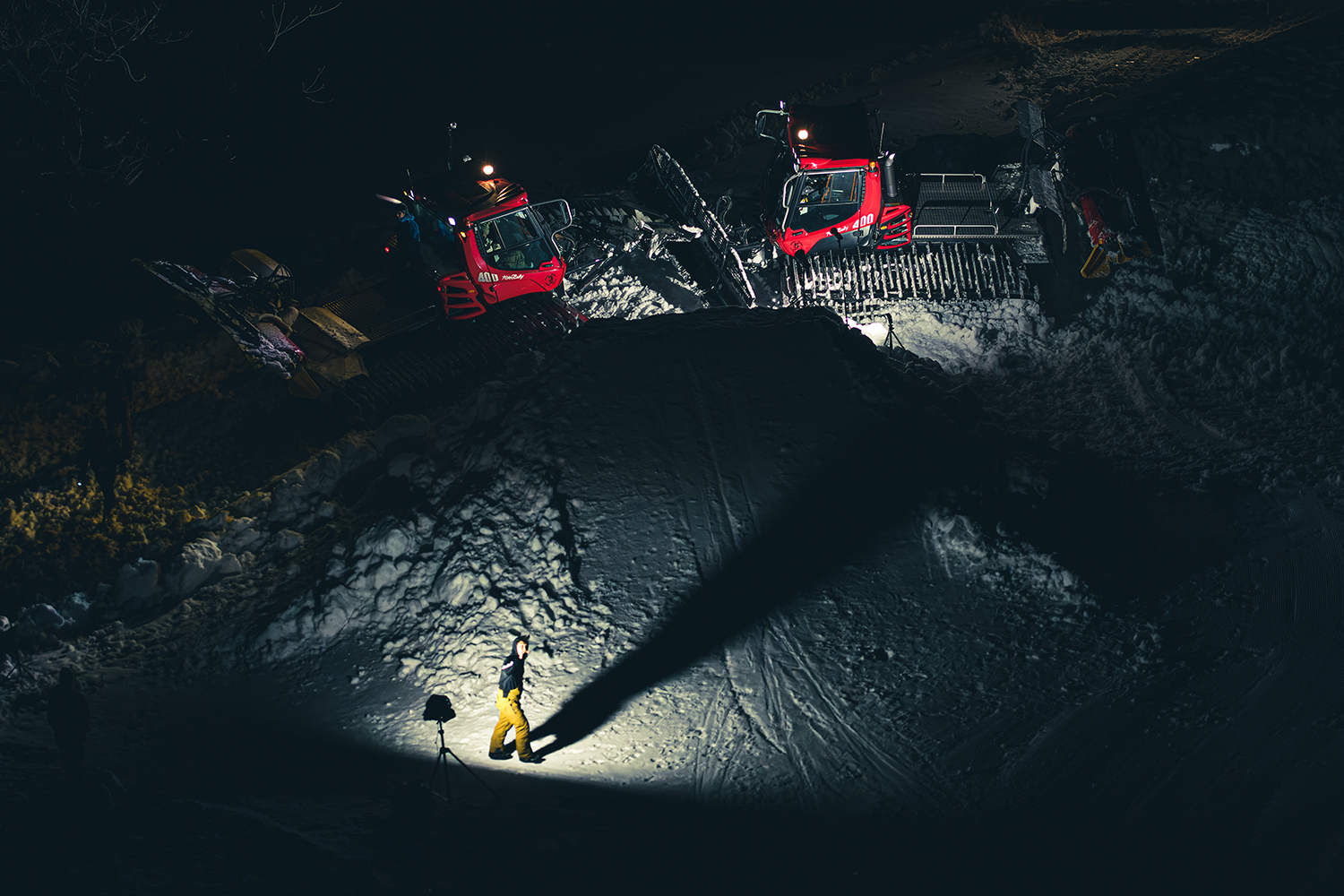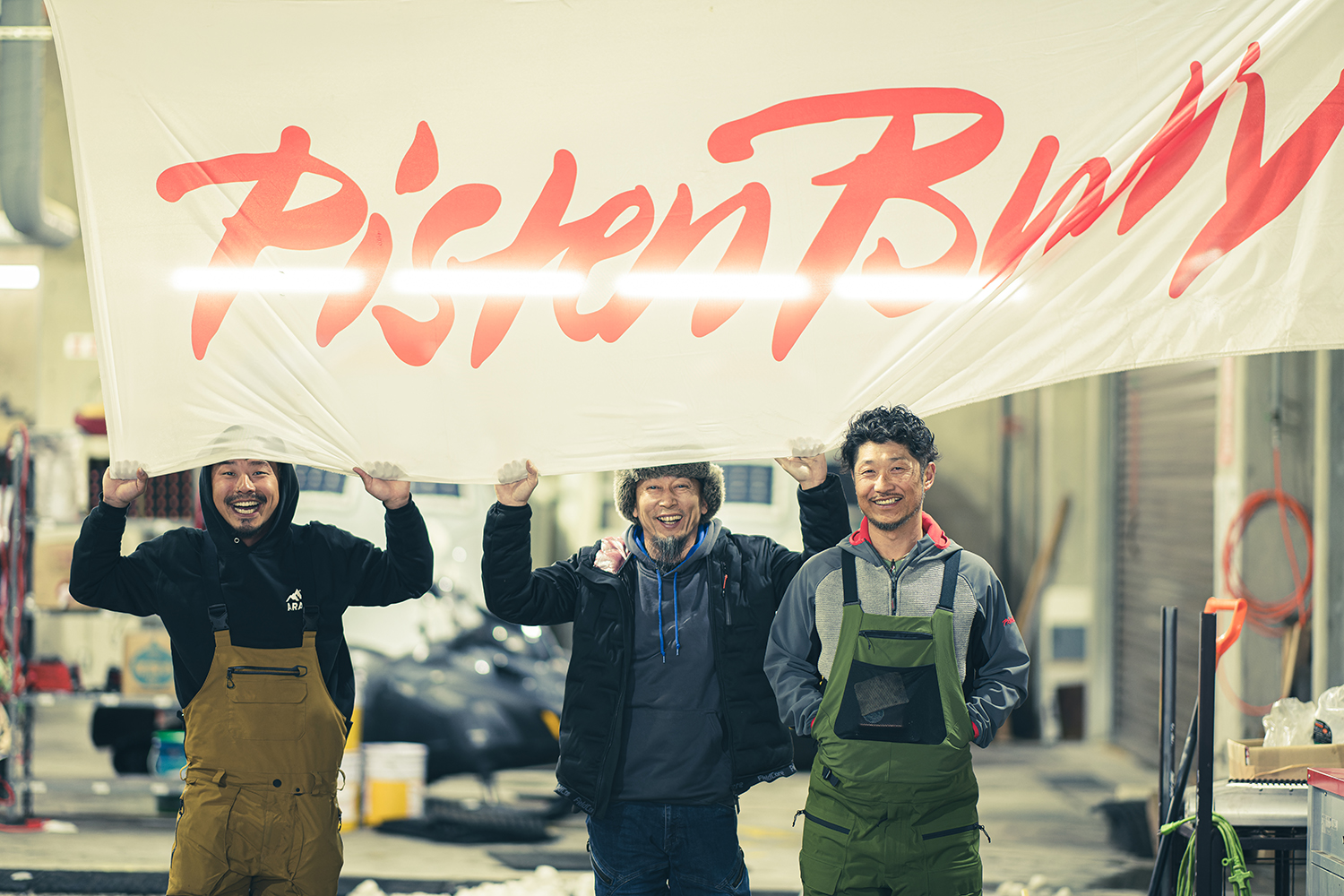 I myself have continued to adhere to the STAY.RAW concept of "shooting only what I want to shoot".This snow-packed car crossing was one of the compositions I wanted to take that I had in my head for a long time."LOTTE ARAI RESORT" who prepared such a dream-like stage.Masashi Takeda, Eiji Yamaguchi, Ken Kinoshita who gathered various opinions and created the site.Mitsuru Taira, Naoto Morota, and Jun Oide who participated as park builders and riders.And I would like to thank the brave riders who received the invitation again.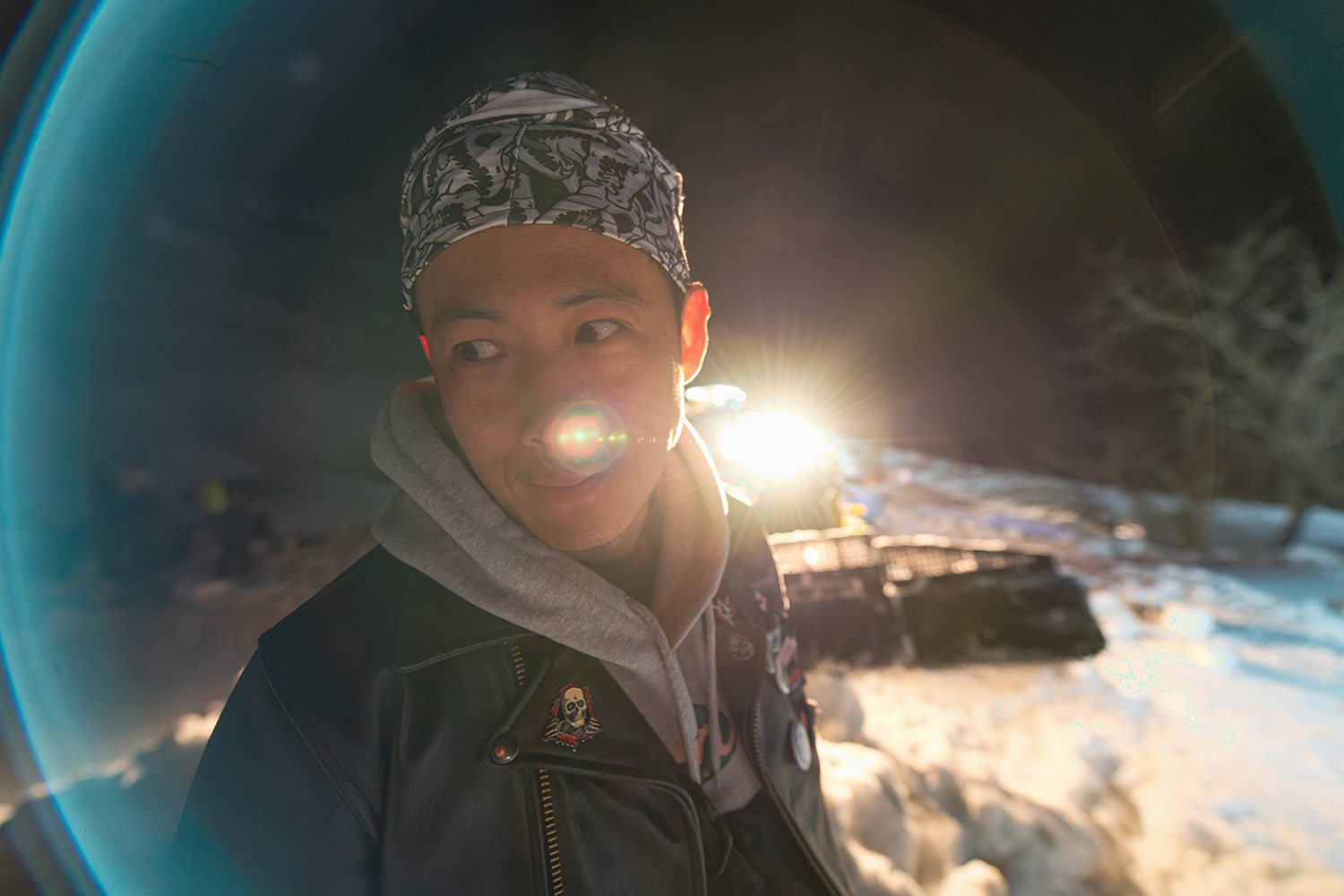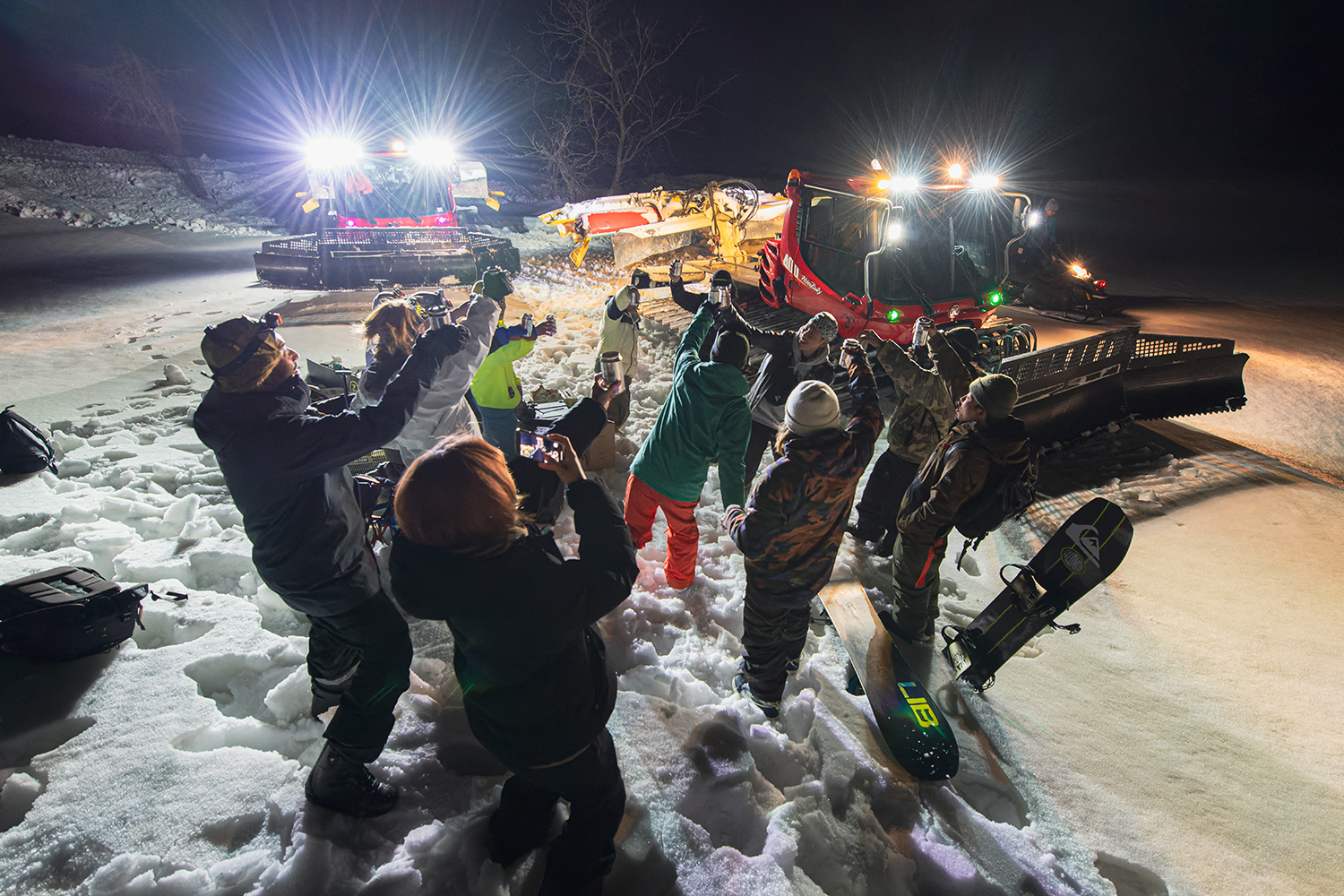 Comments from participating photographers & filmers and riders
"If you make a mistake, you will be seriously injured, so when creating one section, not only the snowscoot operators and builders but also the rider's opinions are carefully finished. It was the first time to shoot in such a tense situation. Typical riders are Mitsuru Taira, a unique freestyler, and Sota Umehara, who has become more and more successful recently. Among them, the rider who has a particular impact is Kota Aso of Snowscoot, which I took for the first time. I couldn't hide my surprise in the movement. "—- Photographer: BEN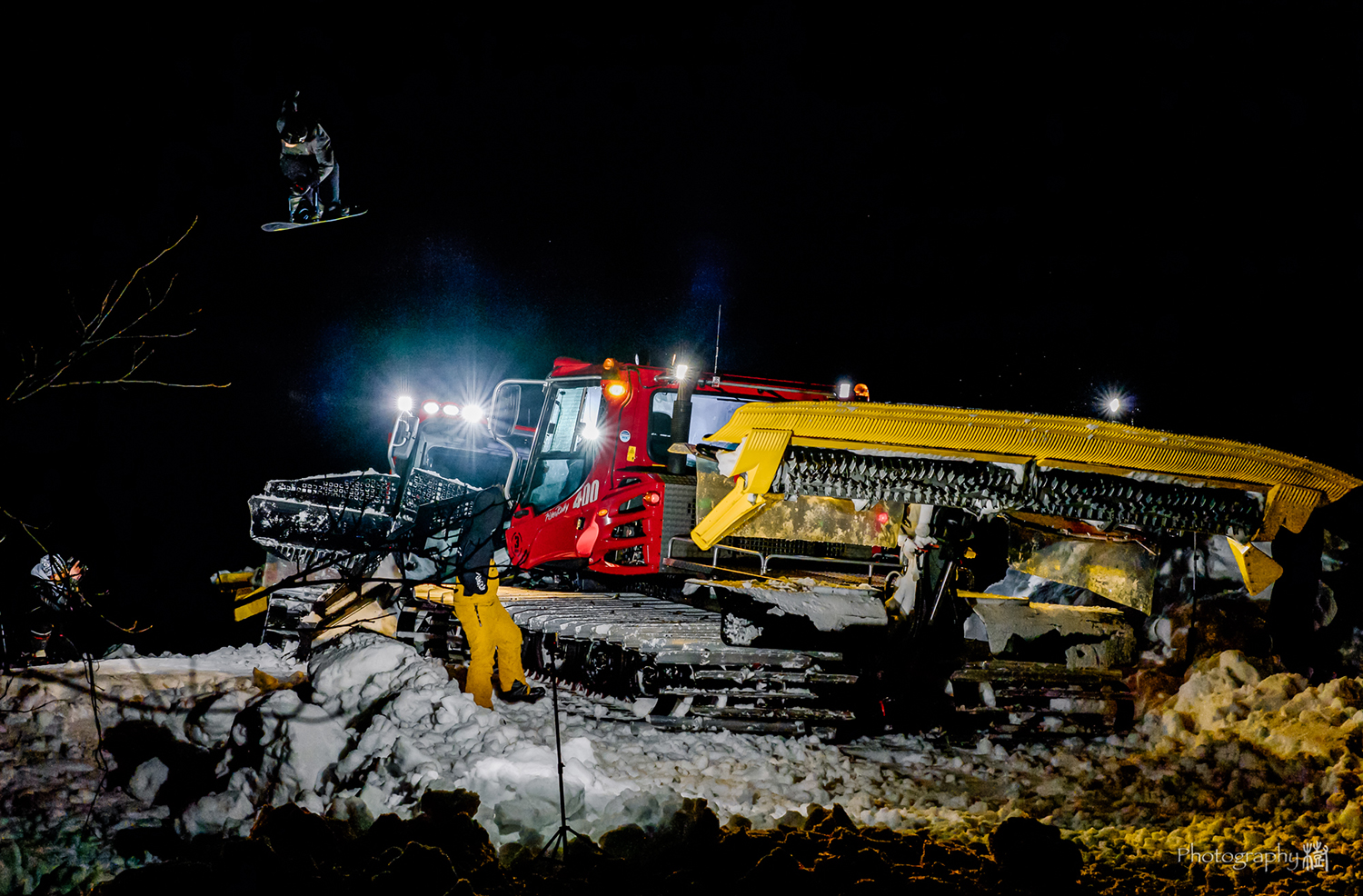 "This time, I participated in the invitation frame (Filmer) from STAY.RAW. The impressive riders in the event section were Sota Umehara & Kuya Kubota, whose skill as well as their tasteful style stood out. I was also impressed by the youthful and aggressiveness of Kaoru Obata, who continued to hike and try more than anyone else. It was exciting. In the shooting team, the STAY.RAW team inspired the riders, excited the venue together, and I felt very fresh in the appearance of the session. " Filmer: ITUKI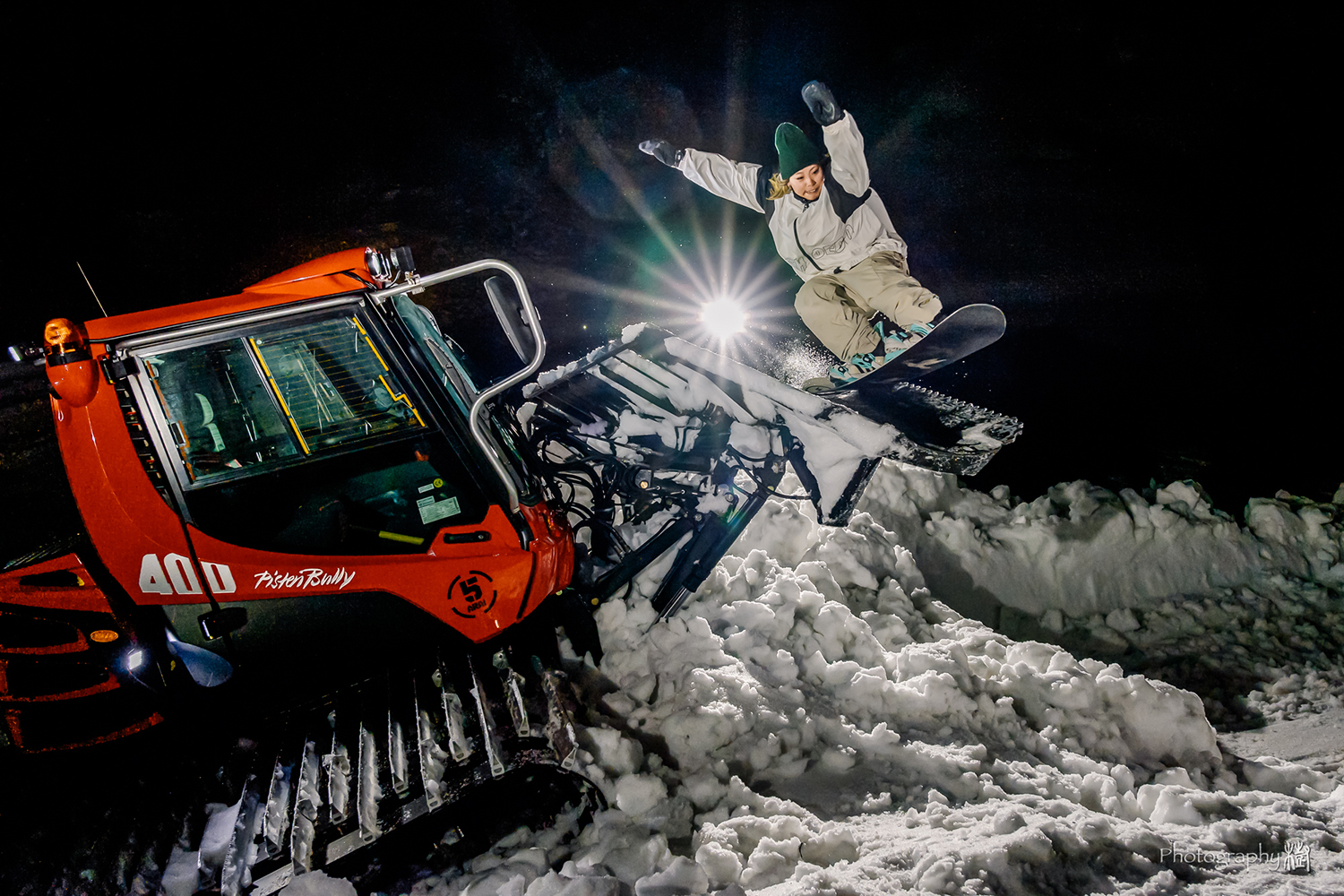 "I had some experience shooting with" STAY.RAW ", but this was the first time for me to have an event like this, and I was more enthusiastic than usual. With the approach, it was difficult to take the line because it was dim and difficult to see in some places. Regarding the lip and landing, in cooperation with the operator and the builder, I asked them to make it easy to fly and challenged various tricks. I am grateful to have had such a valuable experience, such as a session with a rider who does not exist. "—- Rider: Sota Umehara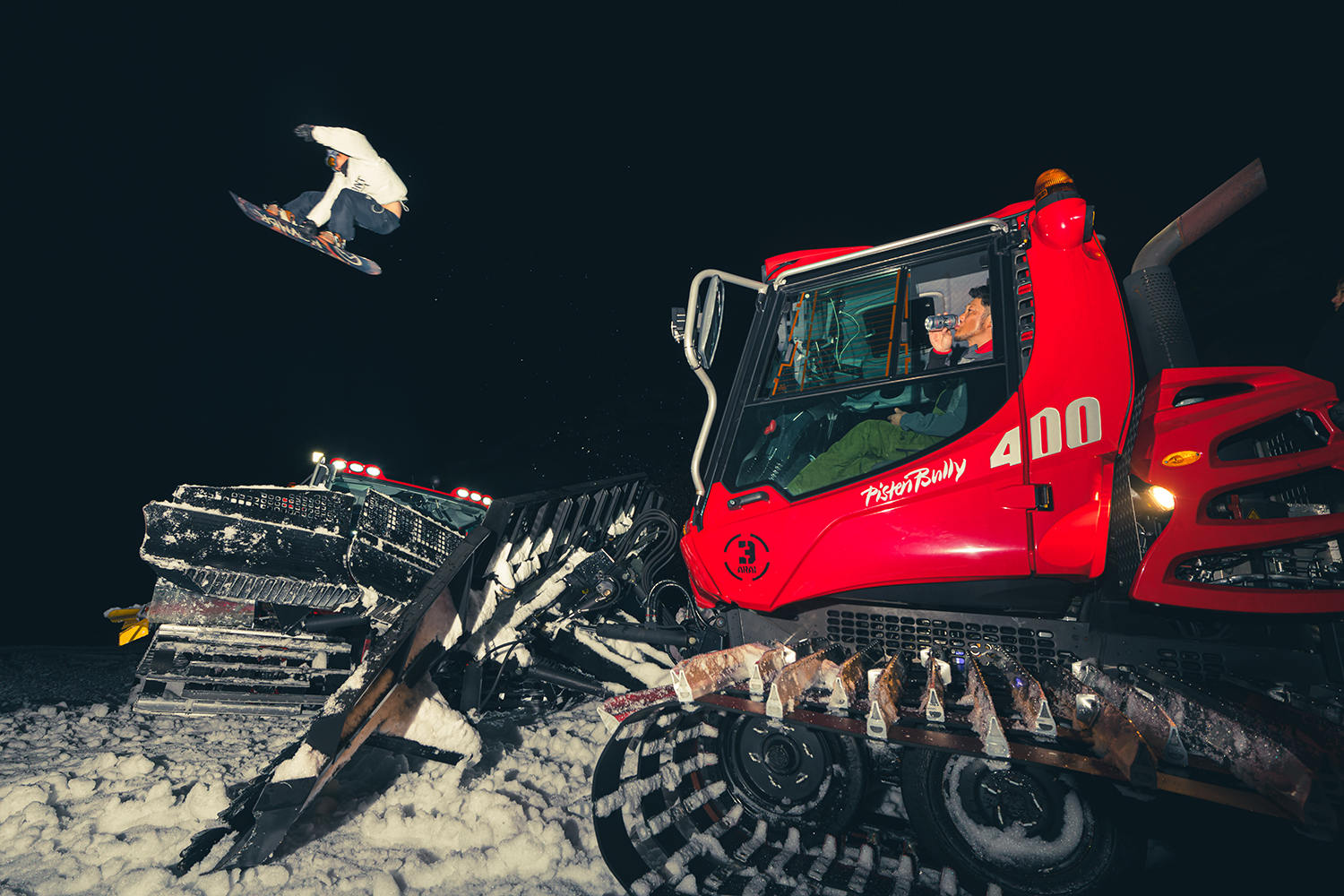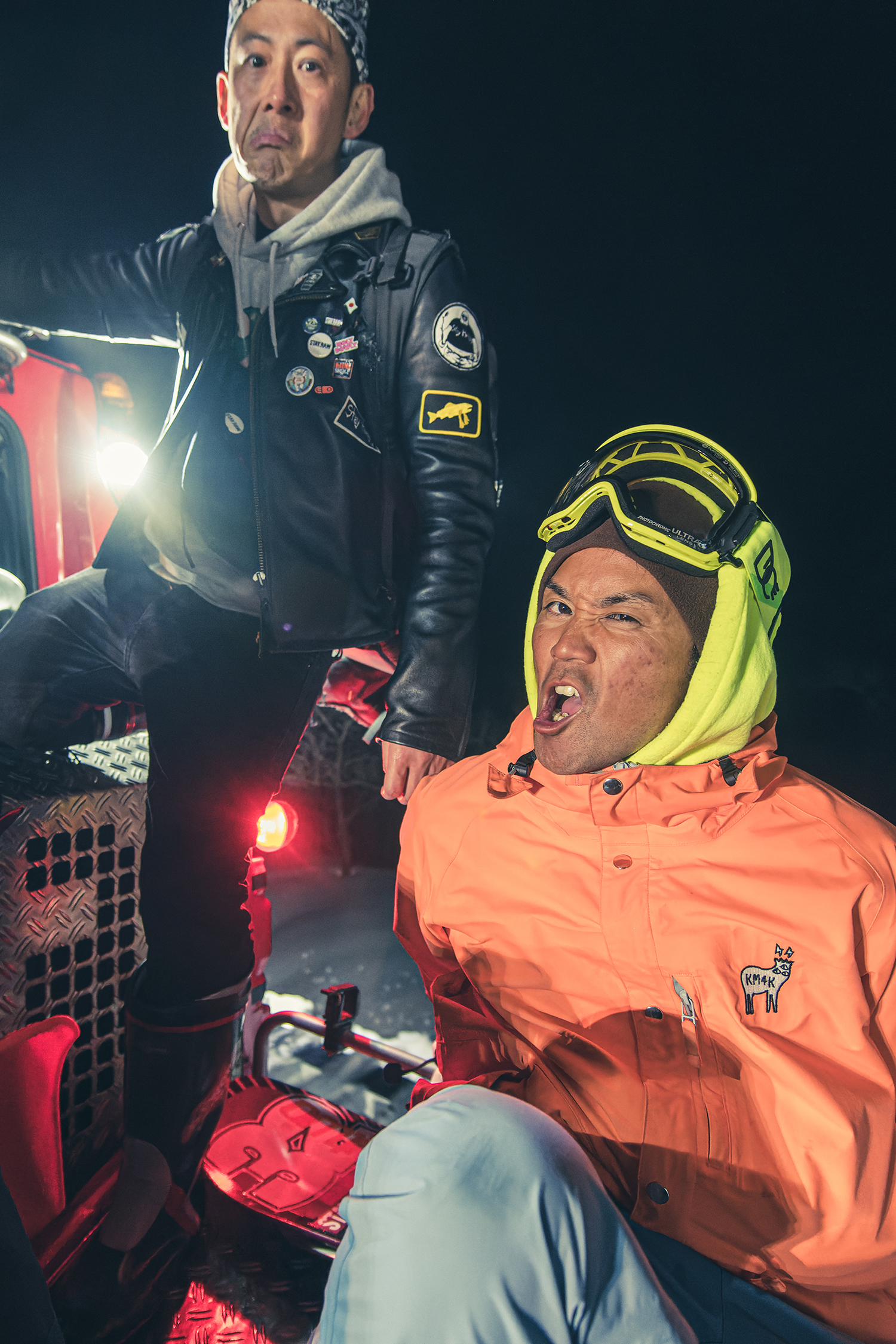 "To be clear, this chance is not possible in Japan. Regardless of whether there were people who were pleased with the unrealistic sight of the snow-packed car glaring from the table at the site, it is rich that such a chance will never happen again. I think. Is it unyielding resolution or lack of something to challenge the suicide voluntary drop to the dark super-immediate kick at the risk of fatal damage to the mind, body and property with a trivial madness? From a terrible nightmare The relieved hand shake that he woke up, and his dullness and tired smile that made him feel a sense of accomplishment in the dim light must have been a happy person with a screw flying. Thank you! "—- Rider: Mitsuru Taira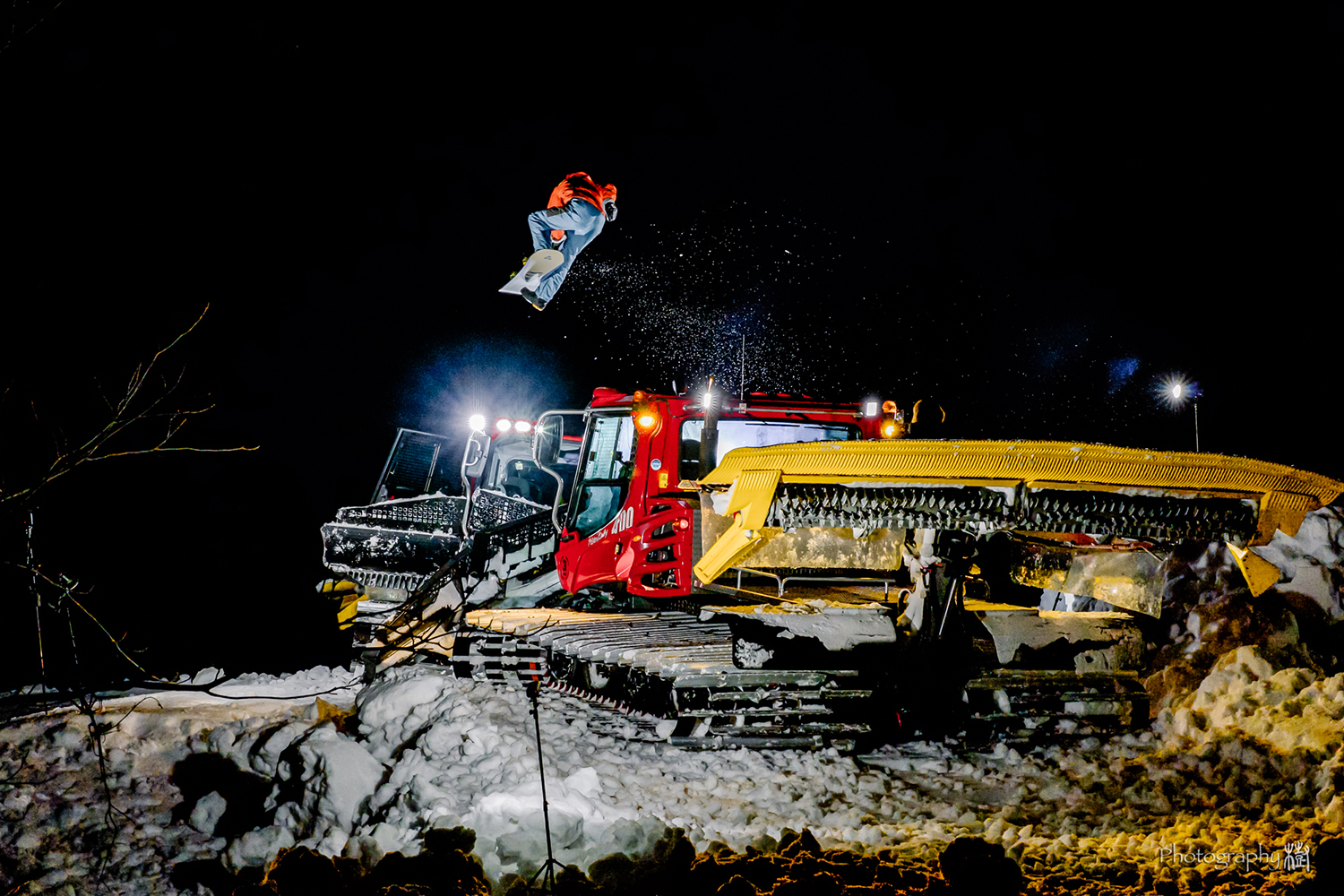 ---
Invitational Rider
Hikaru Taira, Naoto Morota, Jun Oide, Sota Umehara, Kaito Jinguji, Kaoru Obata, Kuya Kubota, Kota Aso, Junpei Kawashita, Yato Iwai, Haruna Ishihara, Momoka Fujikawa
Photographer & Filmer
BEN, ITUKI, YUYA
STAY.RAW: @ stay.raw_crew