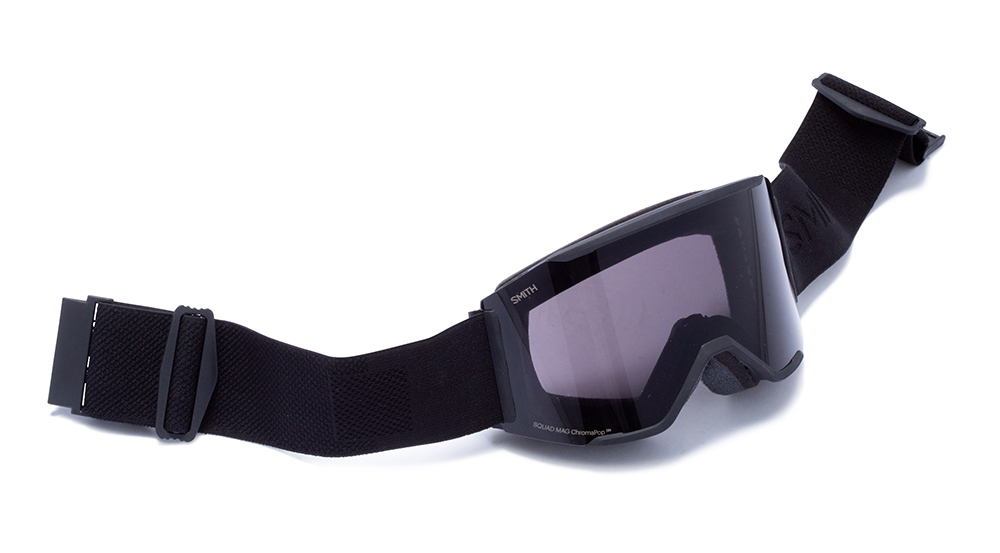 Squad MAG
Color: [ChromaPop Dimming] TNF Gardenia White X Smith, Black
[ChromaPop] blackout, TNF Gardenia White X Smith, French Navy Polar, Electric Blue, Clay Red
Price: ¥ 31,000- ¥ 33,500 + tax
* Includes 51mm wide goggle band, clip buckle, and 2 chroma pop lenses (excluding dimming)
The "Squad MAG ™" became so popular that many stores sold out when it appeared last season.It is especially popular with riders who value style because it combines a stylish flat lens with a magnet lens exchange system that allows you to change lenses in an instant. One of the attractions is that the price setting is the cheapest in the MAG series. The width of the left and right lenses is the widest among the SMITH flat lens models, ensuring a stress-free field of view.A wide band is used for the band, so there is no stress due to tightening the band.It fits snugly like a part of your body, so you can spend the day comfortably without feeling the weight of your goggles.Furthermore, it is equipped with "1X ™ anti-fog technology", which is the first flat lens model.It has an anti-fog function that is five times that of a normal lens, and is effective even in a wet environment with relatively high temperatures.
The 21-22 season will be released in more colors from last season's 4 colors to 7.In addition to the blackout posted, there are attractive colors such as the classic Black, the Clay Red that can be used as an accent color, and the 3rd season "The North Face" collaboration with 2 product numbers.Some colors are out of stock early, so if you find your favorite color, get it early.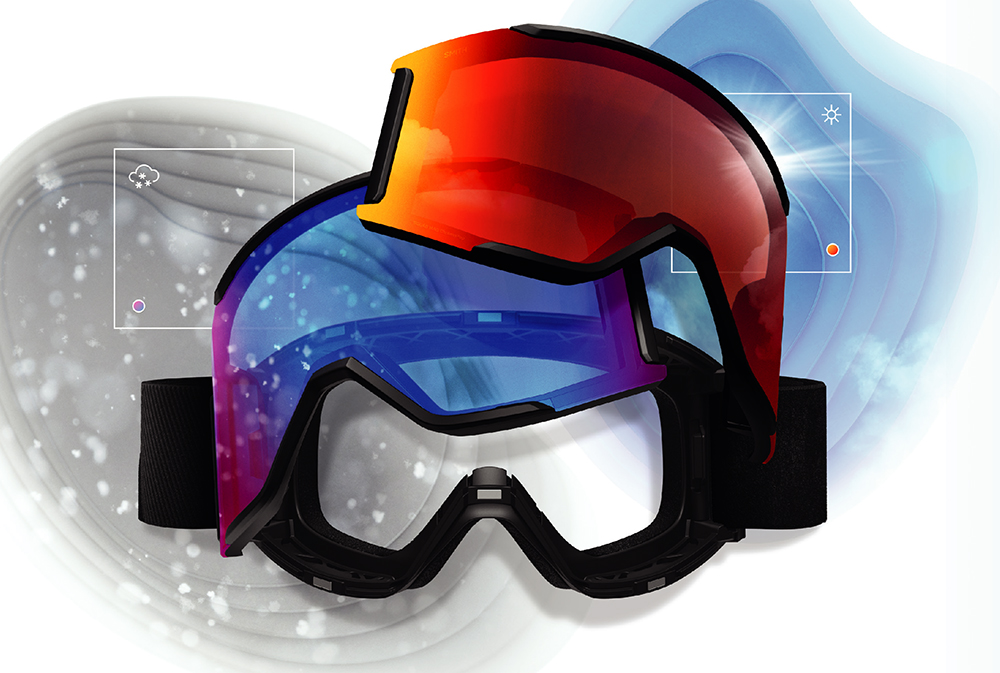 SMITH OPTICS 21/22 OTHER TOPICS
* The following TOPICS will be updated from time to time.
No blind spots down!"4D MAG ™" for the highest wide-angle field of view ever
Semi-frameless model "PROXY" that combines a smart silhouette with a wide field of view
SMITH's new proposal "CORE Selection" that advances to environmentally friendly manufacturing
-----------
SMITH OPTICS PAGE
Click here for the digital catalog for the 21-22 season.