Laughter as early as this year's second blog!
It's easy to neglect when you do Facebook or Twitter.
So, February.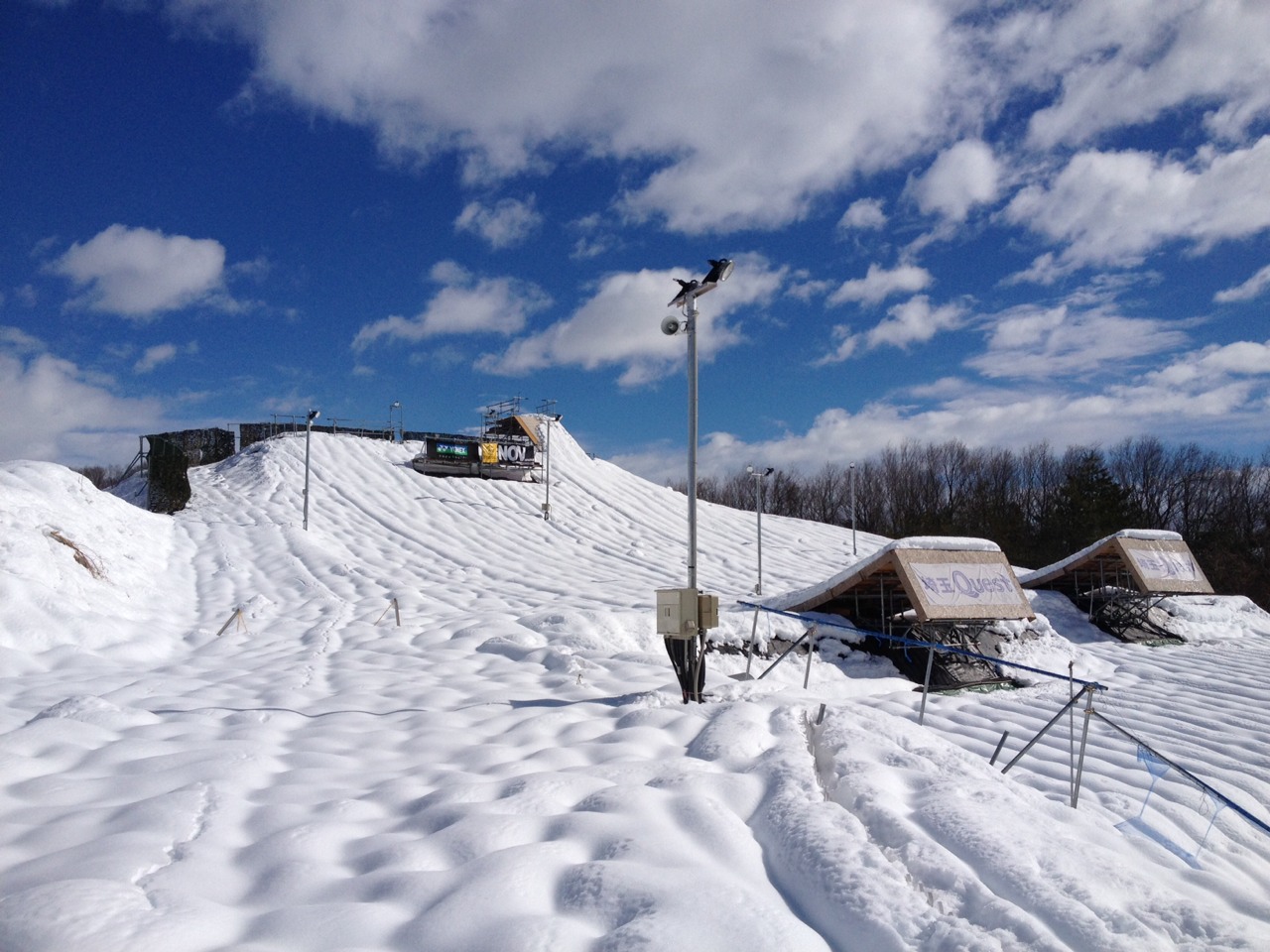 It's the first time I've been born in Saitama so much!
It snowed so much.
It's already piled up.
I was shoveling snow with a shovel every day.
It was pumped up a lot.
It was a sad situation that SBJ and TOYOTA BIG AIR, which I used to go to every year, did not participate, so I just shoveled snow in my spare time!
Not only did I shoot a little.
Since Nejo is Saitama from this year, I thought I could hardly shoot anymore, but there is snow in Saitama!
I was shooting the street for some reason.
So, March.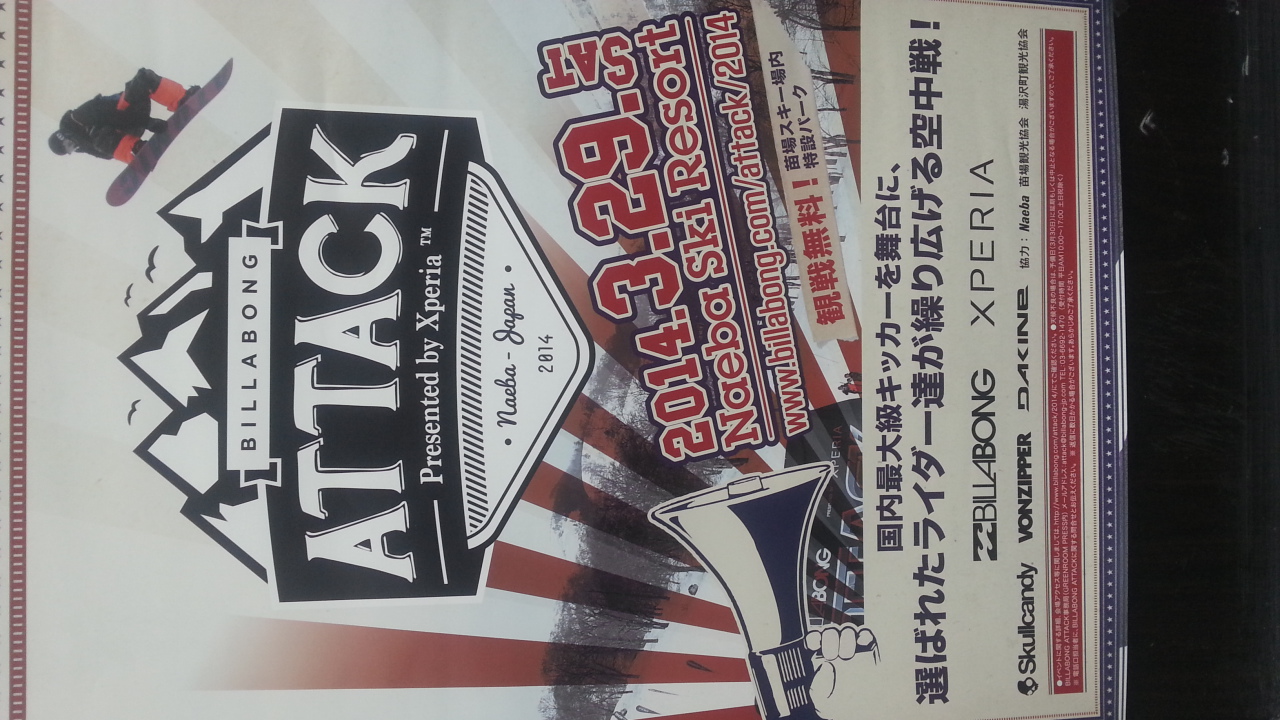 The photo is BILLABONG ATTACK scheduled to be held on March 3th.I have decided to participate.
Can THE SLOPE really advance to the final for the first time in 5-6 years?
I couldn't pass the qualifying at the last minute.
I am keenly aware of the small amount of skiing at competitions.
The accuracy of landing and the distance between the board and the body.
I'm a little worried if I can fly with the current amount of gliding because I will probably fly with an oversized kicker on 3/29, but I will do my best because I know that I can get out!
Also, shooting information.
We will have a photo session at FC in Ikenodaira on the first sunny day after 3/20.It is a special kicker.
I can't decide the date because it's a sunny day, but if you have the right timing, please do!