The short overall length of the design brings out sufficient buoyancy and speed performance, allowing you to enjoy freestyle on all snowy mountains.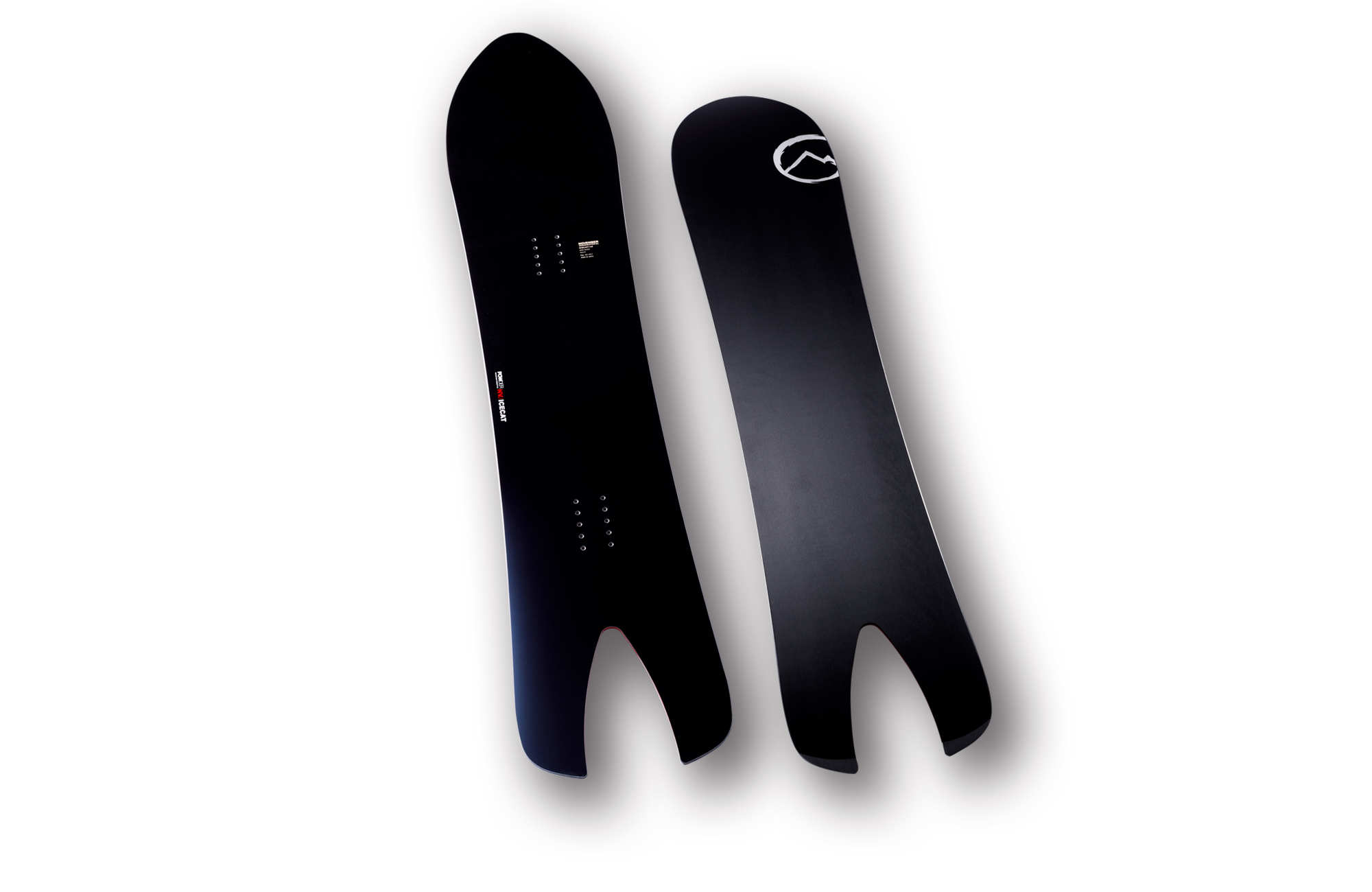 NOVEMBER snowmaterial
ICECAT
Size: 139, 144, 149, 154 (Unisex)
Price: ¥ 113,300 (tax included)
Among the numerous NOVEMBER lineups, the board "ICECAT" has a unique shape with a short and wide design and a swallow tail.However, in fact, there are many people who are addicted to the fun of this board, and it is sold out early every year.
Equipped with a nose rocker that reliably creates buoyancy even though it is short, the ICECAT was developed to run freely in the powder with sufficient speed performance and quick movements, and to have a lot of fun.
Moreover, its appeal is not limited to powder.Even in compacted snow, you can feel smooth and powerful G-forces even in high-speed carving turns with the sticky edge grip of the swallow tail with long slits.The sharply tapered nose and tail provide a very good grip on the edges.
Combined with the super lightweight specification that uses the ultra-lightweight FM2 CORE, it moves well and turns quickly, so you can enjoy park riding as well as terrain play.With the addition of a new 139cm, the range of choices for women and juniors has expanded.It is a popular powder model that is active in various scenes depending on the idea.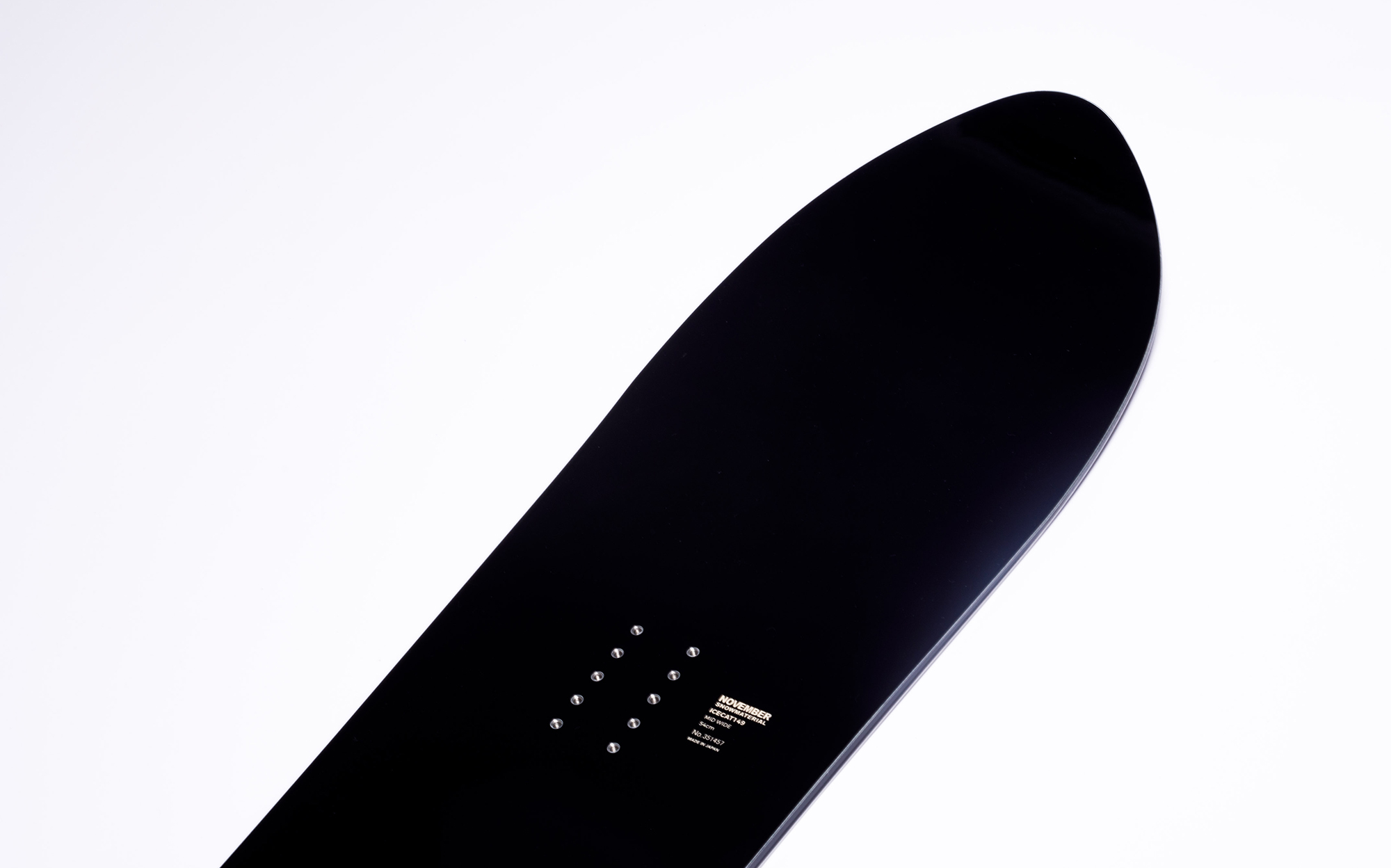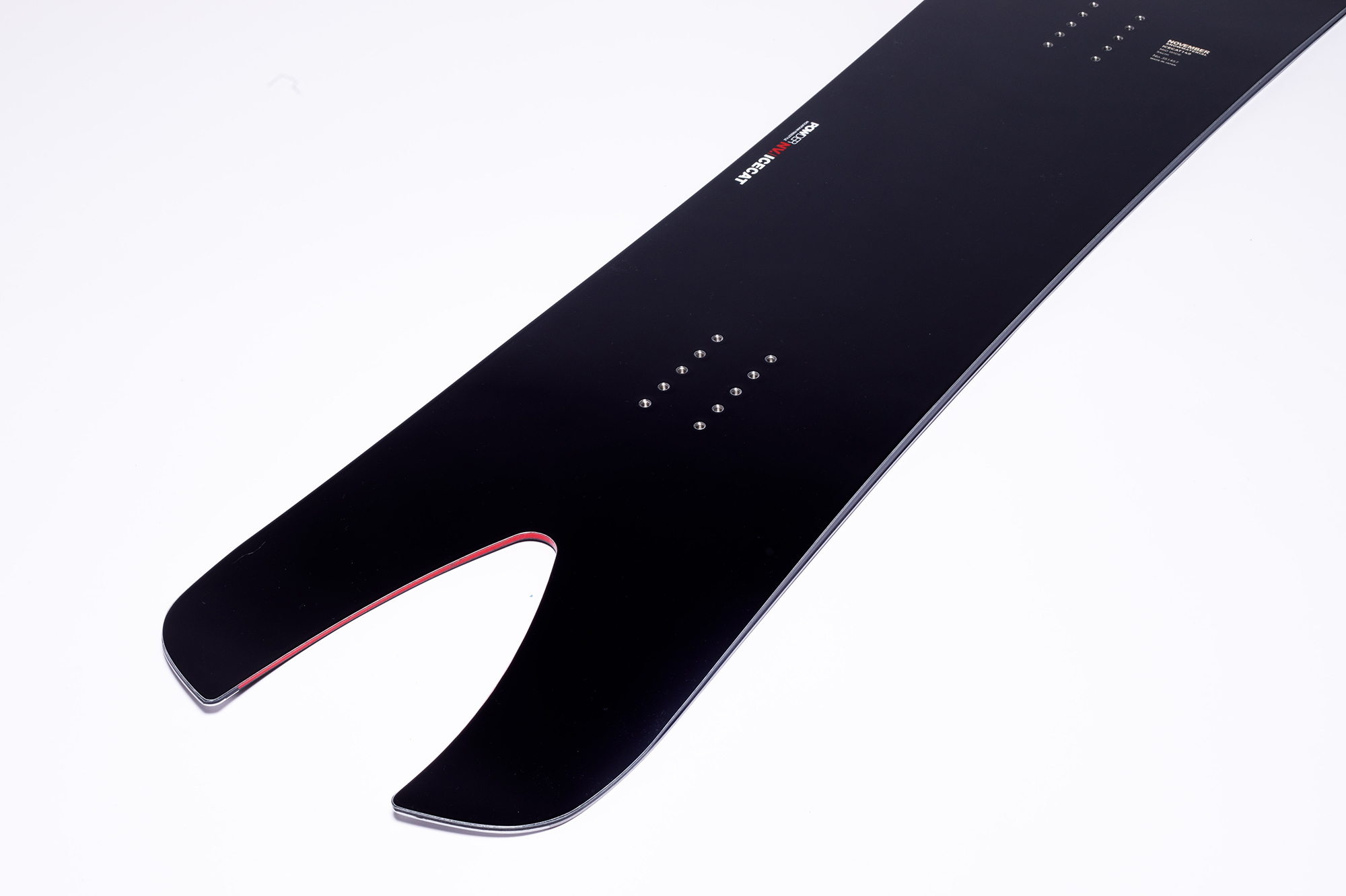 ---
> Pre-emptive gear special feature: NOVEMBER snowmaterial
>A new model "MOUNTAINFOX" that combines freestyle performance that can be fully enjoyed from powder, freeriding to park is now available!
>A new style direction that enjoys halfpipe, slopestyle and high speed carvingNaru model "LIVER TOUR"
>The DX4, a runtry compatible model with free riding performance, has undergone a full model change.
Click here for information on the latest lineup of NOVEMBER snow material
NOVEMBERsnowmaterial BRAND PAGE
NOVEMBERsnowmaterial 2023-2024 digital catalog released