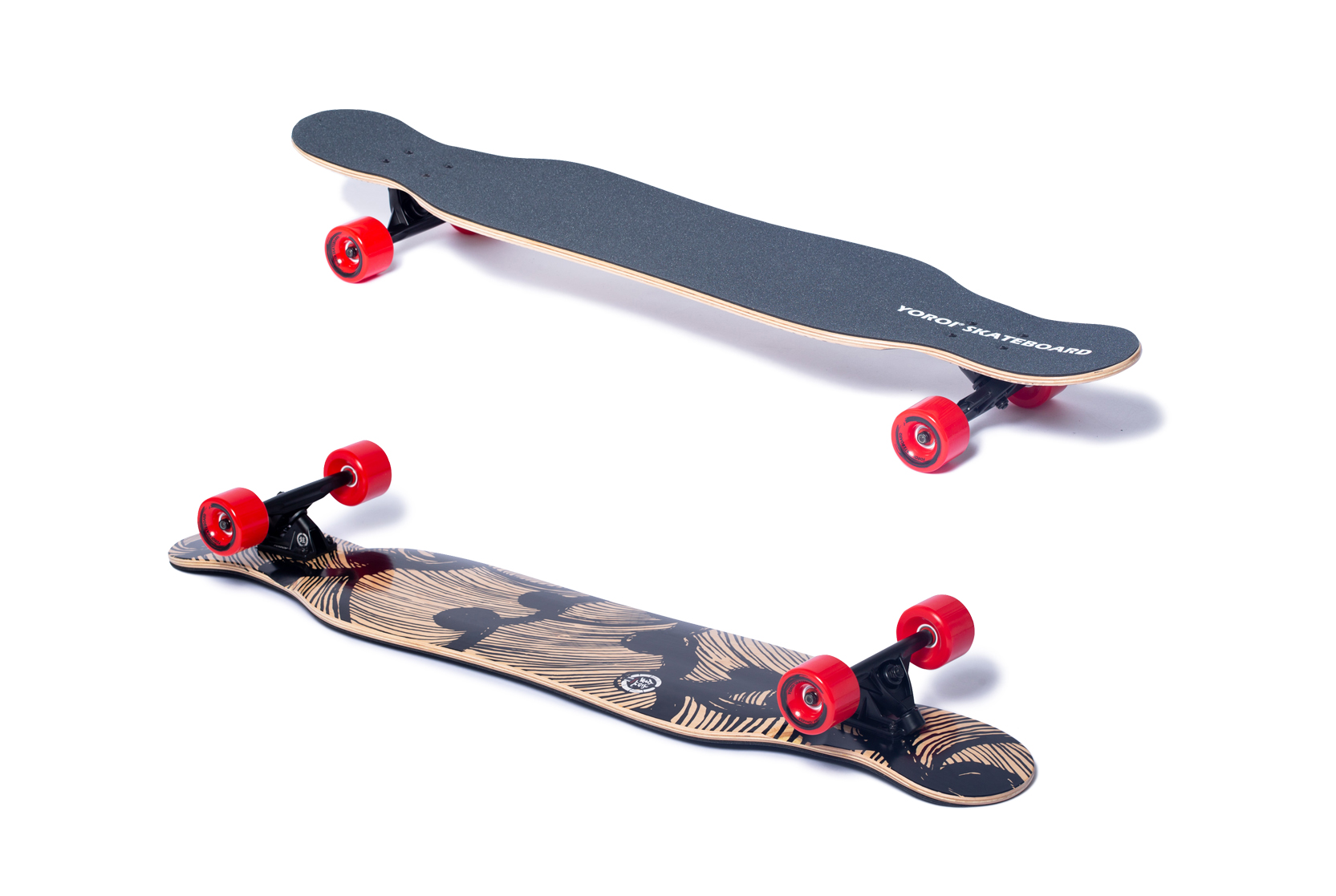 YOROI SKATEBOARD JUJU45
Size: 45inch x 9.25inch (114.3cm x 23.5cm)
Price: ¥ 38,000 excluding tax
* Various in Coronathe reasonThe price has changed since.
After change: Price: ¥ 44,900 excluding tax
As of May 2021, the first delivery of this model has been sold out, and the next arrival is currently scheduled for mid-November.
YOROI® has a track record of 18 years as a protector brand.With its unique ideas and sophisticated design, the protector combines outstanding mobility and reliable shock absorption, and has been enthusiastically supported by many people who love snow sports, including top athletes, for many years. I came.It has been two years since YOROI expanded the development area and released skateboards.Following the first RYU, it was decided to release JUJU, which allows you to enjoy cruising and dancing styles with a feeling similar to snowboarding.
In fact, BAYLEAF, which develops and sells YOROI, has a track record of being involved in the development of skateboards for about 22 years, and did you know that it has a good reputation for its reliability?By the way, the newly released JUJU is a model capable of the dancing style that is showing a hot excitement on longboards now.
Let's take a closer look at gear.The deck is a little long at 45 inches, and the material is a durable yet lightweight Canadian maple 6-layer structure, and the center part is sandwiched with bamboo material that creates supple and exquisite flex, resilience, and excellent flexibility. High quality fiberglass is placed so that it does.These lead to a ride quality that feels more like on snow.Also, even if you have just tried the dancing style, it is thanks to YOROI's unique structure that it supports the steps that make you bounce when riding.Furthermore, the bearing adopts the built-in type ABEC11.Bearings are usually ranked according to an industrial standard called ABEC, but the number 11 is equal to the highest value.As a result, it leads to high-speed and smooth wheel rotation.The wheel has a soft setting hardness of 85A, 70mm, and the truck adopts the YOROI carving WAVER truck that completely backs up the supple carving turn.The deck tape also uses a soft EVA grip tape to support the bending of the deck, achieving control performance that sticks to the foot.
The good thing about longboarding is that you can do physical training naturally without worrying about it, from a little bit of a choi ride to those who want to enjoy the exhilaration of snow at high speed all year round.In addition, JUJU is easy to play even in a dancing style.It will be one that will invite you to a new frontier of longboarding.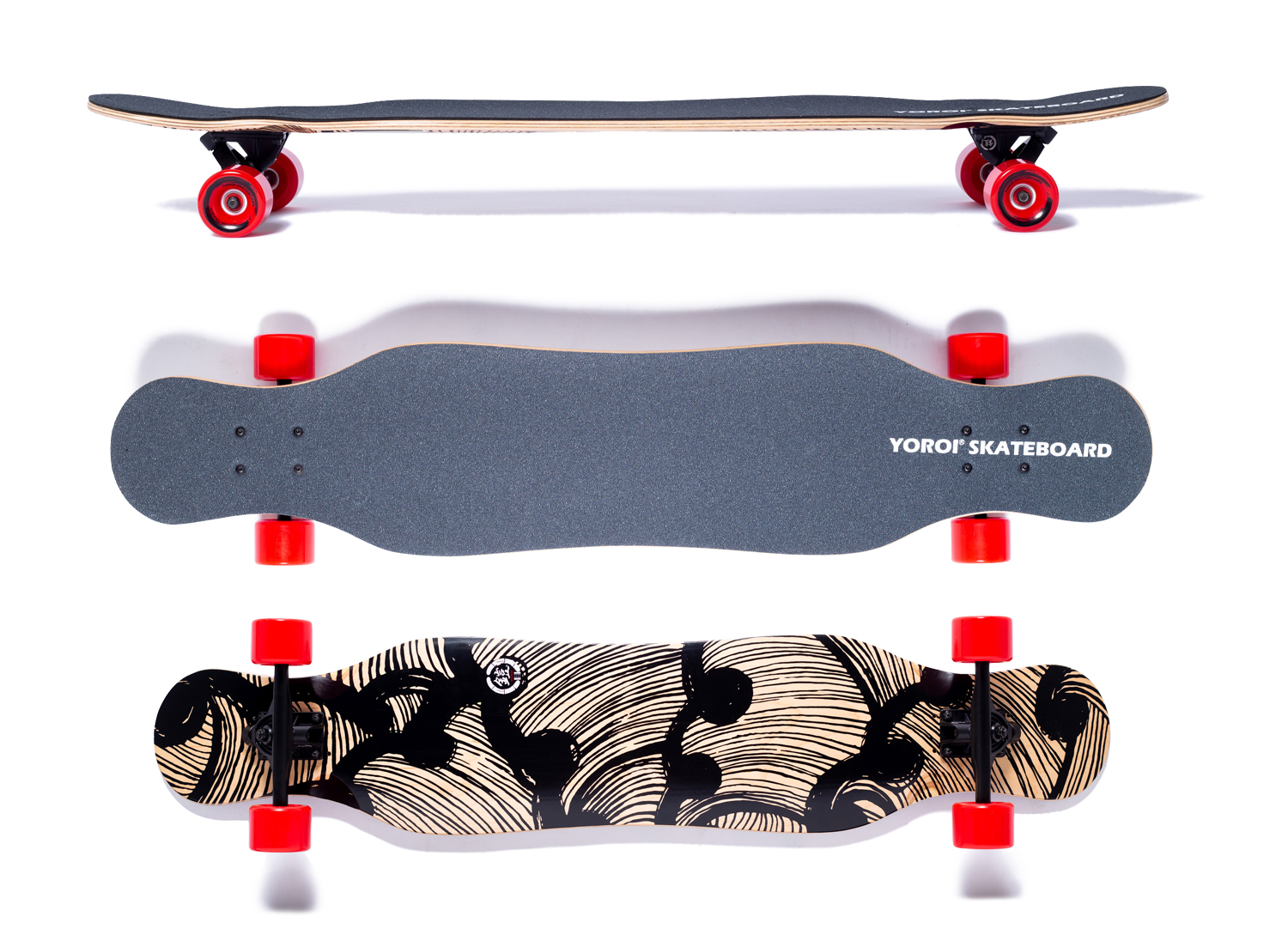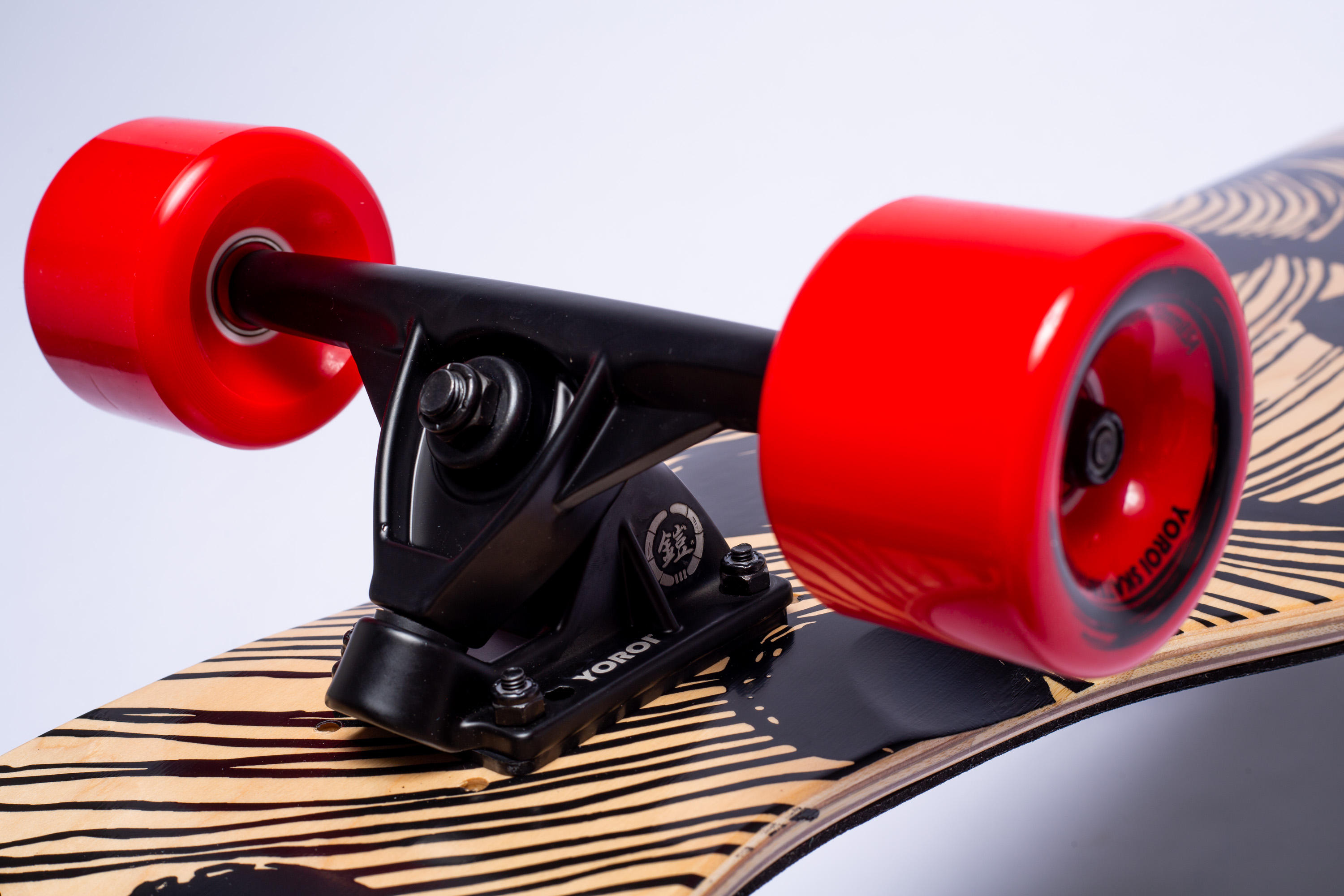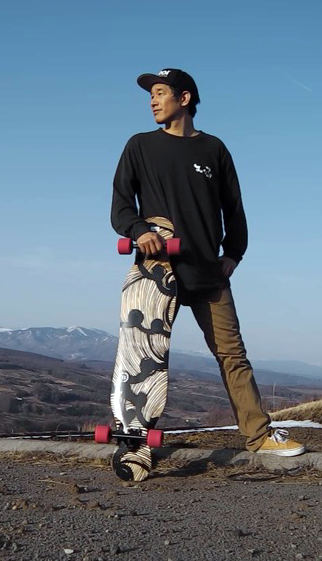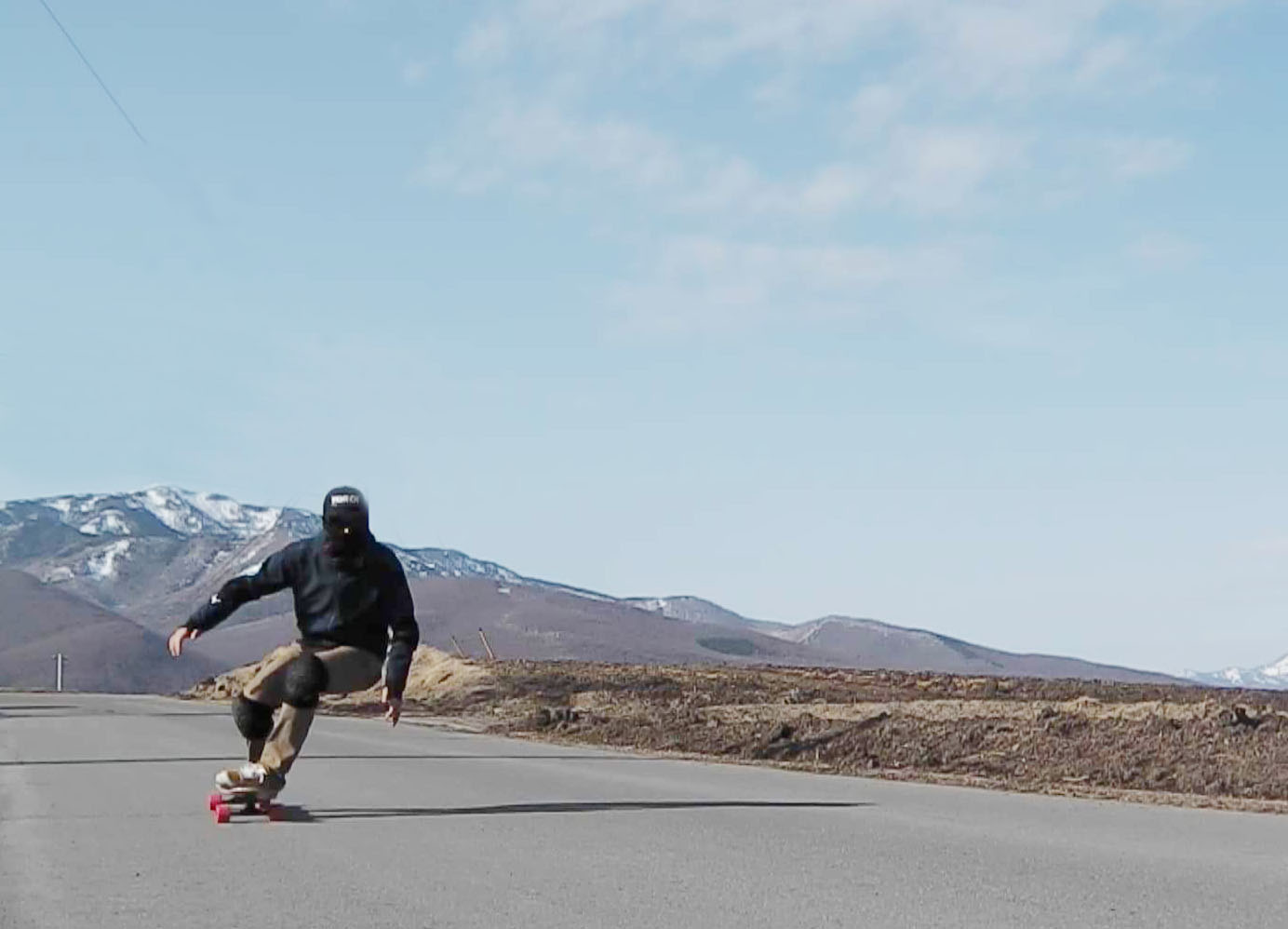 ---
YOROI's 21/22 Preemption OTHER TOPICS
* The following TOPICS will be updated from time to time.
Choose your favorite from two types of flex! YOROI SKATEBOARD RYU II
The sense of security that is protected leads to an offensive slip,YOROI JUMPING VEST
Wrap-type elbow and knee soft protector "YOROI NJ KNEE AND ELBOW"