DAY
Zenana Jacket / LAMB x Burton Cyndi Down Insulator / Hazel Jacket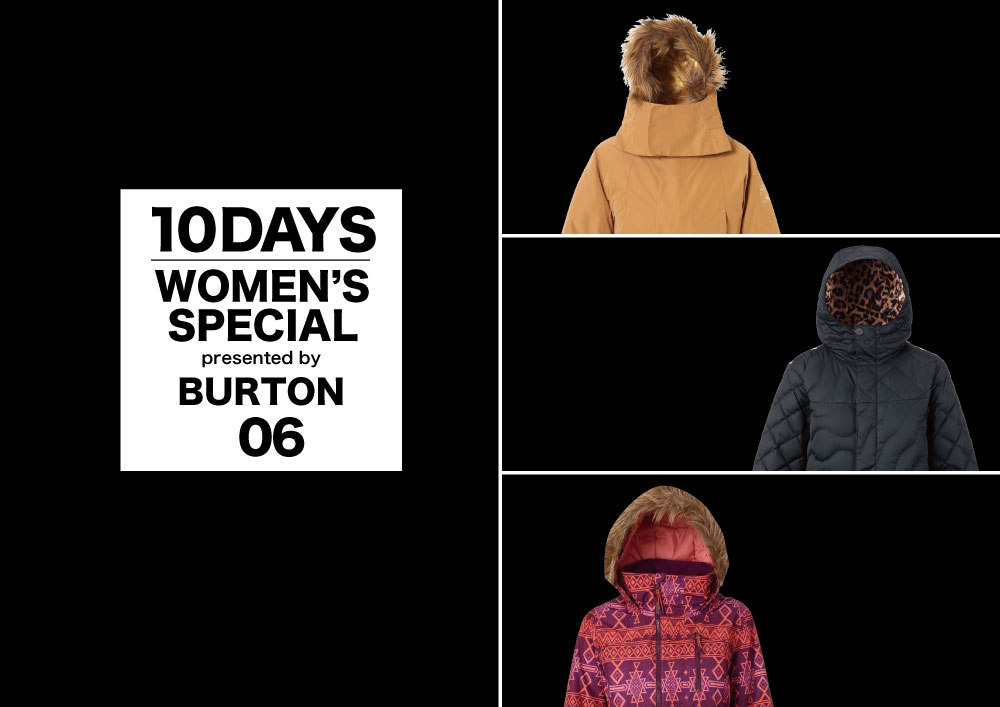 I don't want to wear clothes that I don't like even a little.I always want to go out on the slopes with confidence in my style.But which jacket is the perfect support for a comfortable snowboarding life?The functions and designs we are looking for are 06 people and 3 colors, and each has different tastes, so it's annoying that we can't find a satisfying one. As a total snowboard brand, "BURTON" thoroughly analyzes the big data accumulated so far and continues to develop jackets for such women's riders. Among them, we will introduce three models recommended this season on DAY3.A high-performance XNUMX-style jacket that can be elegant or cool, smart or a little wild, to suit your taste.There may be a "favorite outfit" you've been looking for all the time.What is certain is that each of them was created by "BURTON" with pride.All of them are a fusion of design and function to the highest level of today.
《Zenana Jacket》
A smart jacket that looks cool just by wearing it.Adopting "DRYRIDE 2 layer material" which is excellent in waterproofness and breathability and "THERMOLITE® insulation" which demonstrates high heat retention even in a small amount, it always keeps a comfortable state in all conditions of snowy mountains.In addition, one of the major features is that it is studded with practical ideas that women's riders wanted, such as details to prevent the skin from being damaged by the drying of the air and large pockets that can hold a lot of small items.The design work raises the level of compatibility between style and functionality.Moreover, "bluesign® certification" has already been obtained.Wearing eco-friendly products may give you an opportunity to be aware of the environment.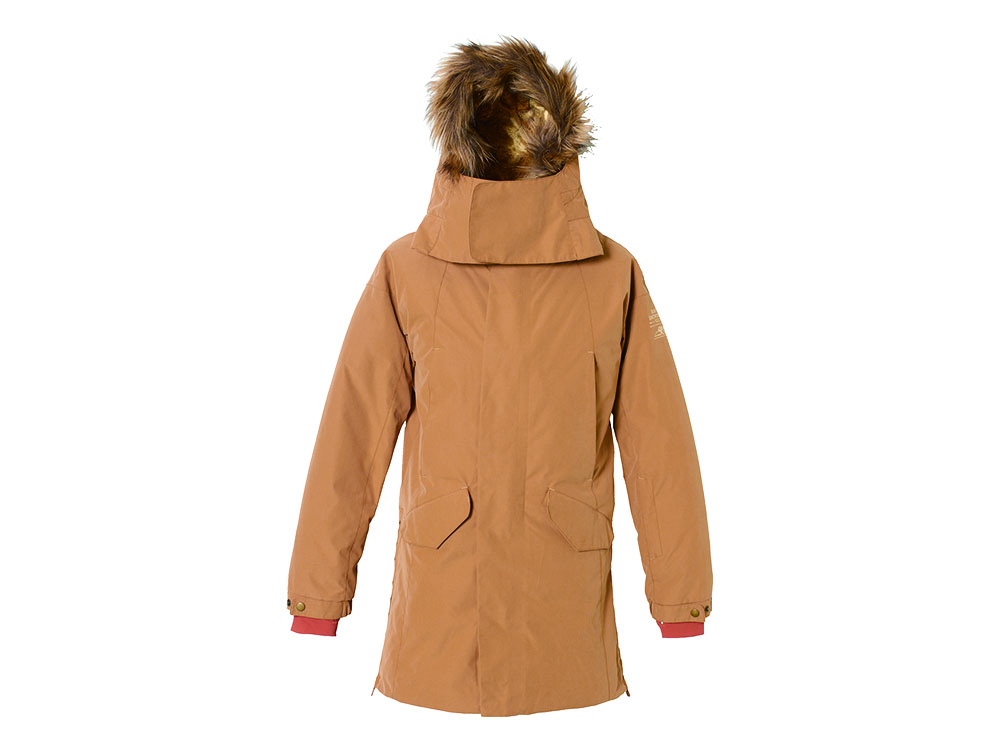 《Zenana Jacket》
SIZE (cm): XS / S / M / L
COLOR: Western / Sondoong / Petal Denim
PRICE: 32,000 yen
《LAMB × Burton Cyndi Down Insulator》
Gwen Stefani, an American vocalist and one of the fashionistas.It is a collaboration model with her brand "LAMB" and "BURTON".The innovative pattern is combined with side zip gussets and shirt-style hem to make this insulator special.Adopted "2-layer water resistant material" and "650 fill power RSD down" that have different expressions for each color.Cool on the street, high performance on the snow, it is the first place that always keeps warmth in style.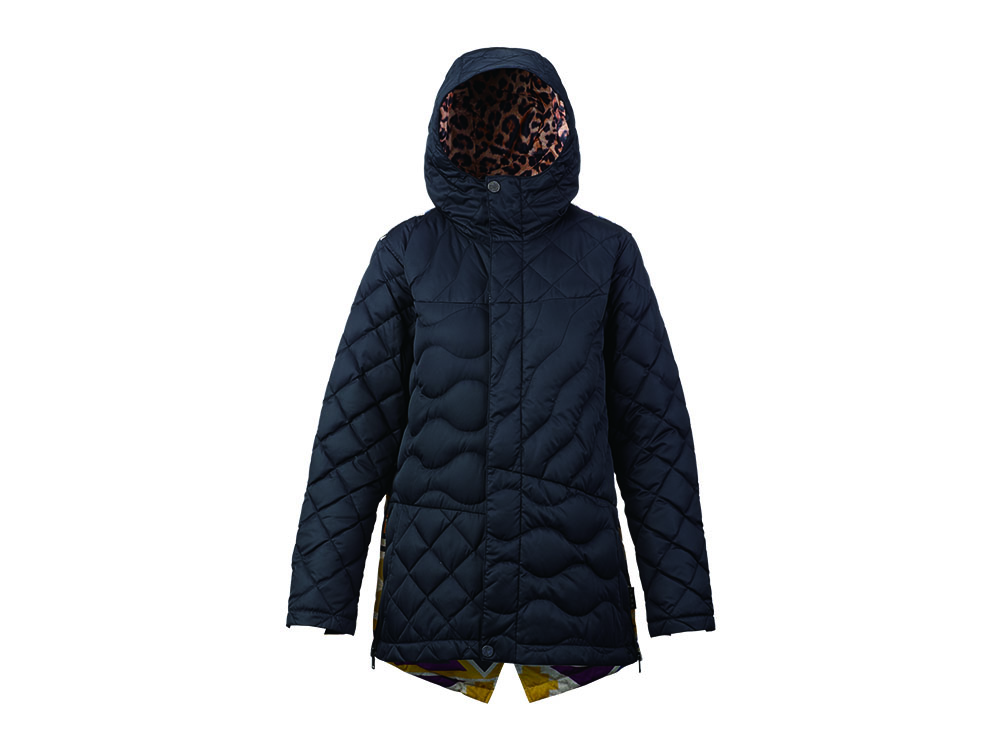 《LAMB × Burton Cyndi Down Insulator》
SIZE (cm): S / M
COLOR: True Black ・ Montezuma / Olvine ・ Woodland Camo
PRICE: 43,000 yen
《Hazel Jacket》
Looks like streetwear, but a military style jacket that perfectly supports riding even on snow.It has a slim fit and is highly fashionable, and of course it has a lot of functions.A sophisticated material with a unique texture, plus faux fur hood and high-end details, this model creates a fresh impression around you while keeping you warm."DRYRIDE 2 layer material" is used on the outside, and "Living Lining ™" and "40% recycled THERMOLITE® insulation" are used on the inside.It is a reliable item that reassures us by fully demonstrating its heat-retaining effect even in a cold snowstorm.One of the features is that its clean and smart silhouette does not impair the ease of movement.The inside of the asymmetric center front is made of soft material and is gentle on the skin.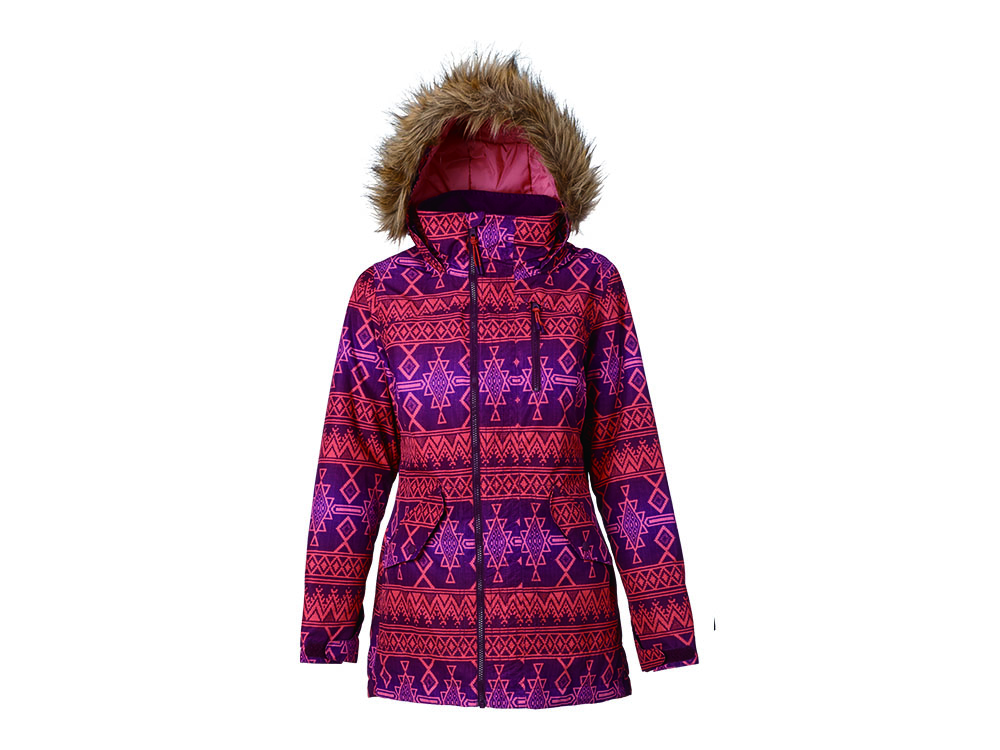 《Hazel Jacket》
SIZE (cm): XS / S / M / L
COLOR: Starling Mojave / Harvest Gold / Jaded Sedona
PRICE: 29,000 yen