What kind of snowboard gloves do you use?If you use gloves with solid functionality and quality, the comfort of enjoying snowboarding will change significantly.
So at what point should we choose gloves? The FREERUN editorial department will solve that problem.
text: Takuro Hayashi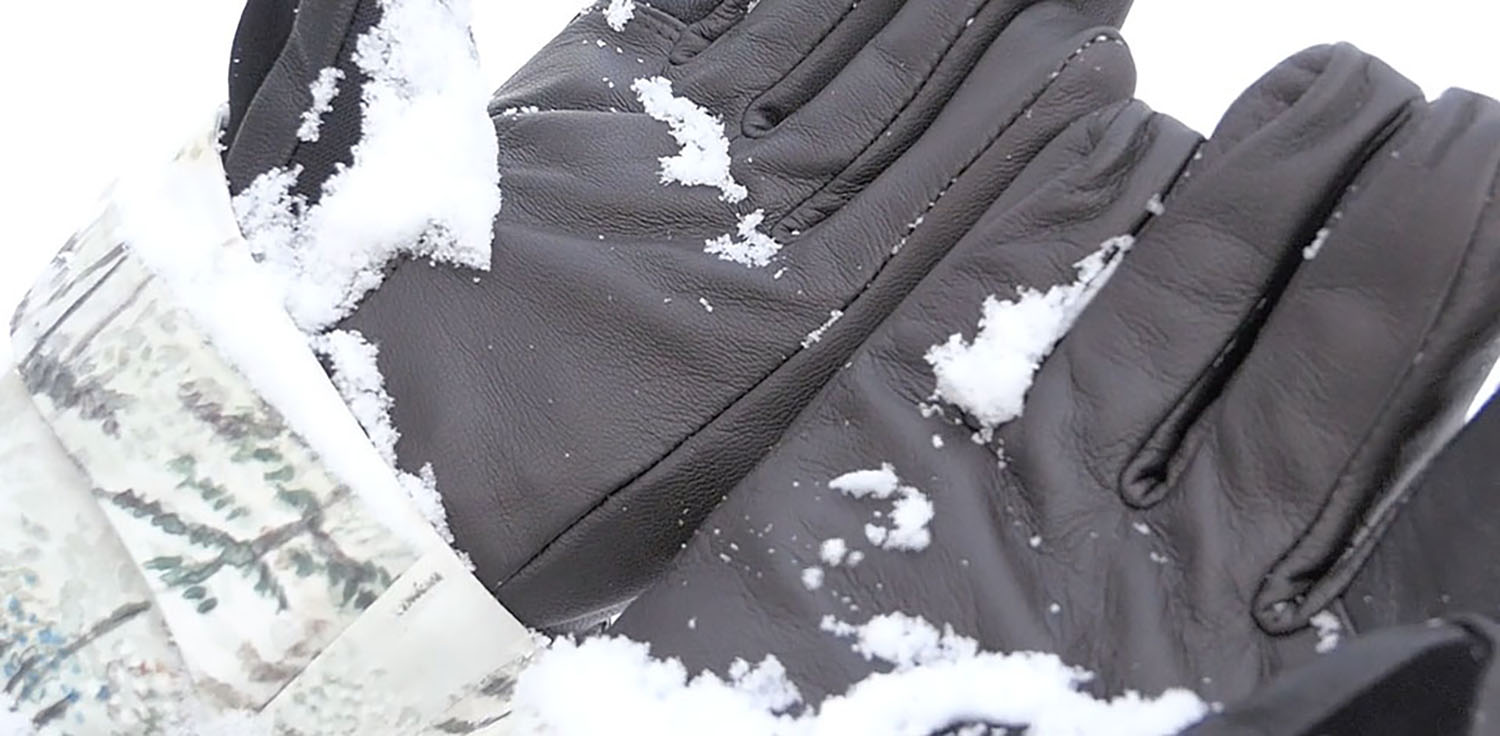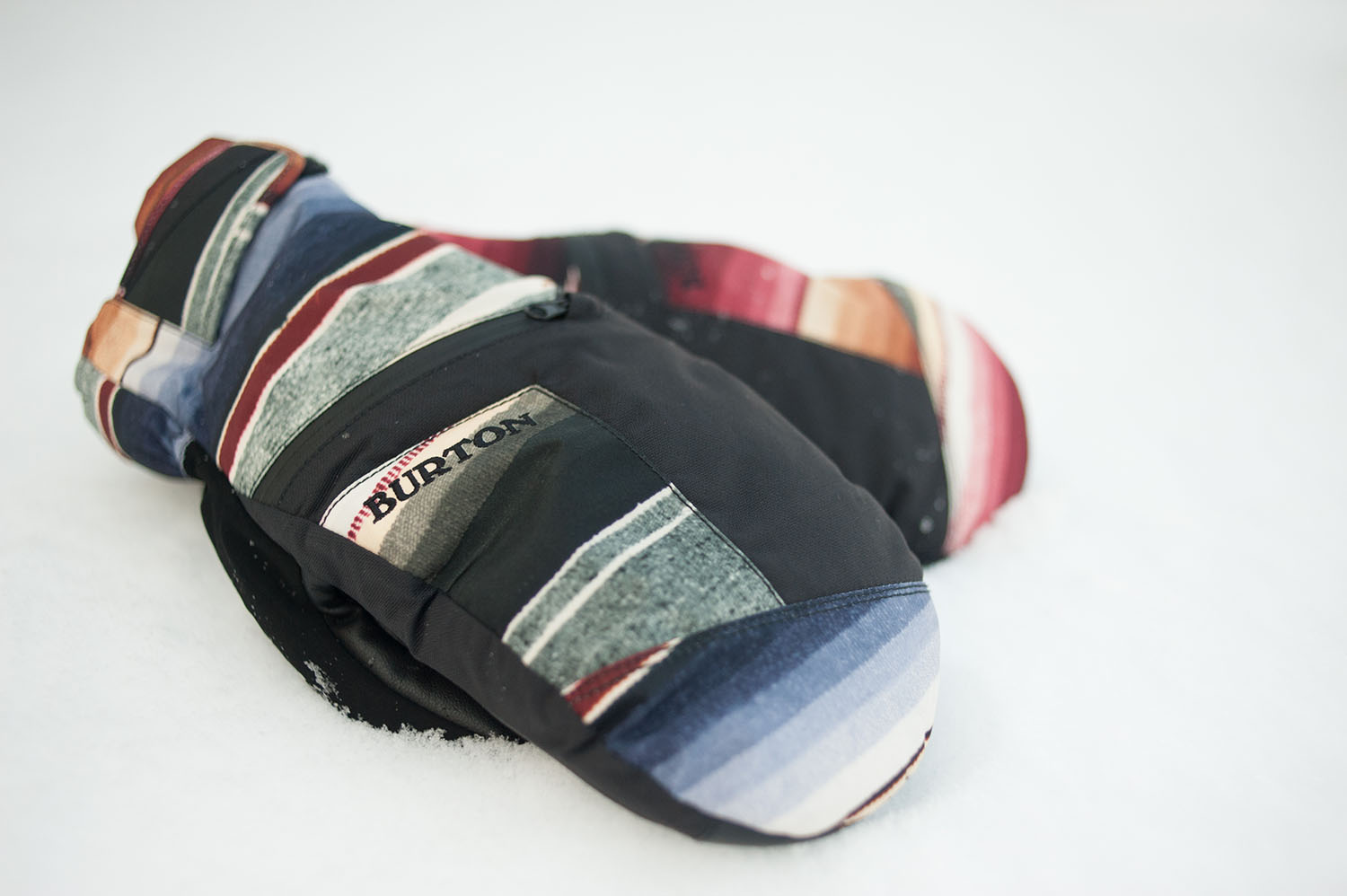 Men's Burton GORE-TEX® Mitt + Gore Warm Technology
1. GORE-TEX® enhances basic functions
In the first place, the features we want from snowboard gloves are clear.


・ I don't like it because it's uncomfortable and cold when it gets wet.




・ I don't like being cold as a matter of course




・ I don't like it because it's too muffled and difficult to operate.


etc.In addition, there is no complaint if it has durability, design, texture, etc.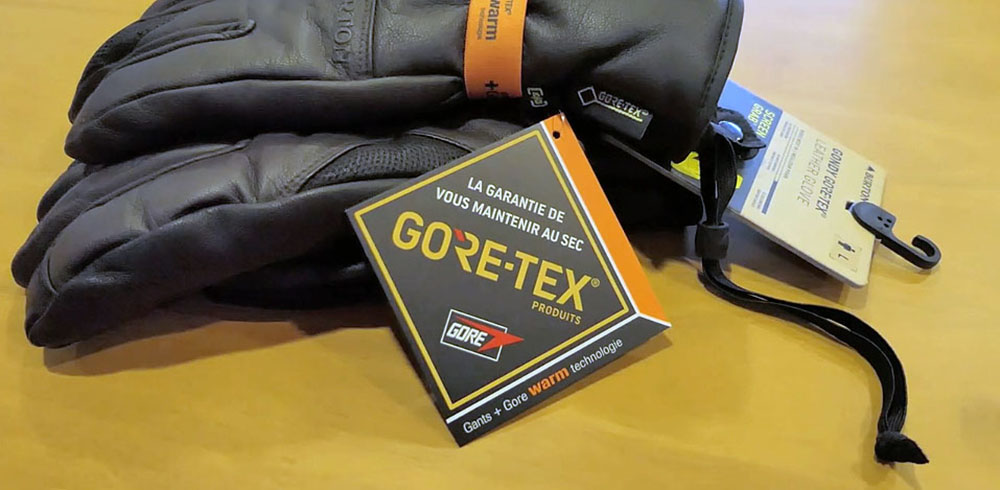 Men's Burton Gondy GORE-TEX® Leather Glove
If you use the GORE-TEX® membrane, which is also used for clothing as a waterproof and breathable material, you can solve the basic specifications required for such gloves at once.Does the glove need such full-fledged performance?When I asked myself that, the answer BURTON gave was "necessary."Because the coldness and coldness of the glove's fingertips is directly linked to discomfort and is a major obstacle to ruining a fun day.

GORE-TEX® glove structure diagram

In gloves that use GORE-TEX® membrane, the GORE-TEX® membrane is sandwiched between the outer and inner (called liner in BURTON) as shown in the figure.This GORE-TEX® membrane shuts out water and blocks the wind.Nevertheless, it prevents stuffiness by releasing the moisture inside the gloves to the outside air.Since sweat does not get cold easily, you can finish it as a thin glove for its warmth.
2. Pursuing the ease of use unique to GORE-TEX® products
Excellent waterproof and breathable

GORE-TEX®

Gore's unique "Glove" is to further enhance the performance of gloves and realize a comfortable fit and stress-free usability.

Plus Technology

(Plus technology) "technology.The following technologies are used for snowboard gloves.



GORE WARM TECHNOLOGY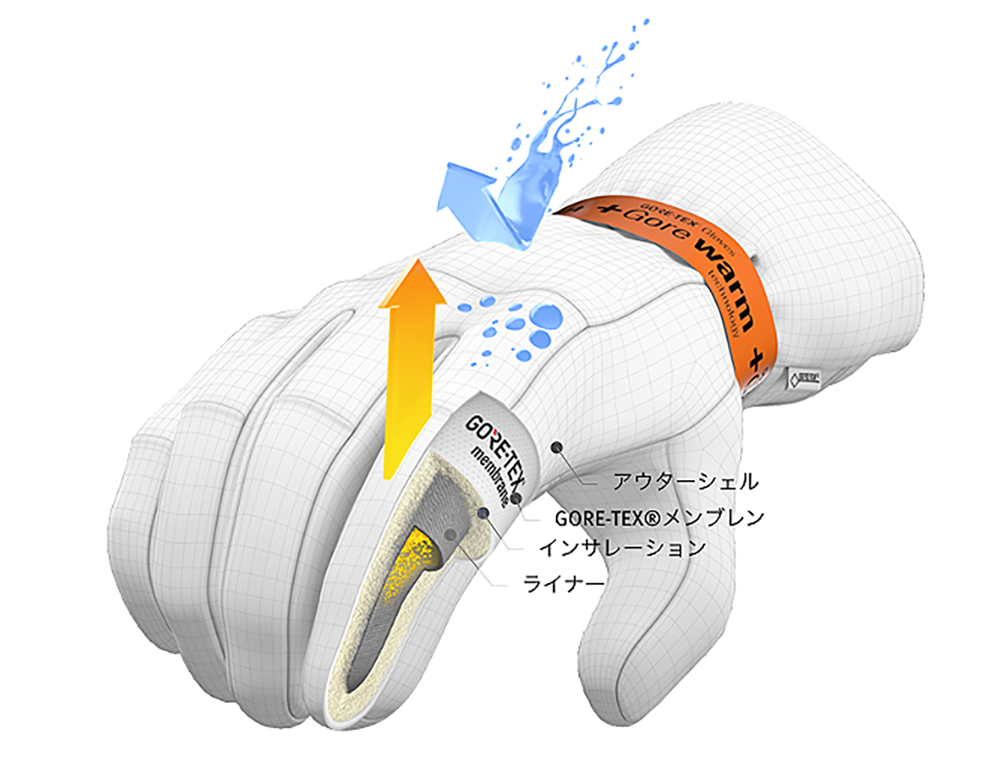 GORE-TEX®A technology that improves heat retention by inserting insulation that serves as a heat insulating material between the membrane and liner.GORE-TEX®The membrane effectively releases the stuffiness of the heat insulating material, so that the heat insulating power can be fully exerted.
The gloves on which this "GORE WARM TECHNOLOGY" is used have the belt tag shown in the photo.In other words, it shows a higher level of ease of use, which is "thin but firm and warm".


GORE GRIP TECHNOLOGY

For products that require grip, such as gripping a pole or performing detailed work, "Gore grip technologyIs adopted.The structure of the glove has been reviewed to ensure that the force of the hand works effectively.



GORE ACTIVE TECHNOLOGY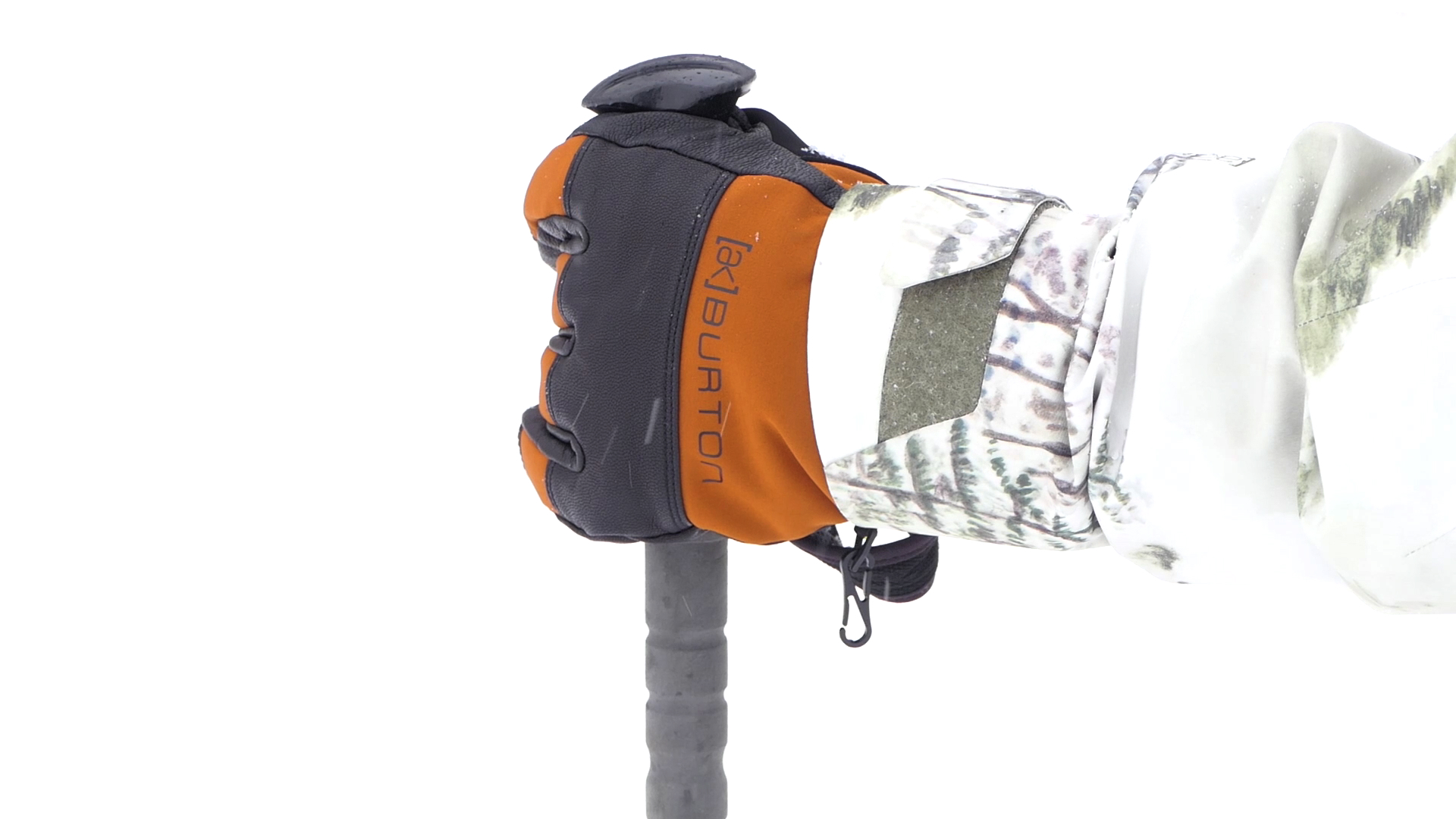 I also want to pay attention to sweating of my hands in a scene with a lot of exercise.For products that are intended for use in the backcountry, "more breathable"GORE ACTIVE TECHNOLOGYAdopted.GORE-TEX®Demonstrates the highest level of breathability in gloves.PhotoMen's Burton [ak]® GORE-TEX® Clutch Glove
3. Two big plus alphas that BURTON is particular about
Gloves are categorized as "accessories" in snowboard wear and tend to be neglected in coordination.However, BURTON also incorporates many technologies there.These are not directly linked to the basic performance of the glove, so to speak, they are extra features of plus alpha.However, it is the reason why BURTON is BURTON to put seriously into it.
A. Screen Grab allows you to freely use your smartphone

Now it's also the role of smartphones to take pictures.You can't let go of this communication tool while riding, such as phone, music, social media, email, etc.Therefore, we used "Screen Grab" that supports touch sensors on the glove itself.You can use it as usual, such as taking a picture or posting it on SNS even with gloves on.
screen grab

People who used to take off their gloves in a hurry when they got a call can feel at ease.You don't have to take off your gloves to take a photo or post it on social media
B. Tough leather Gnar Guard
Grab a snowboard or carve your hands on the snow.Synthetic leather "Gnar Guard" is adopted so as not to lose to such rough handling.
Gnar Guard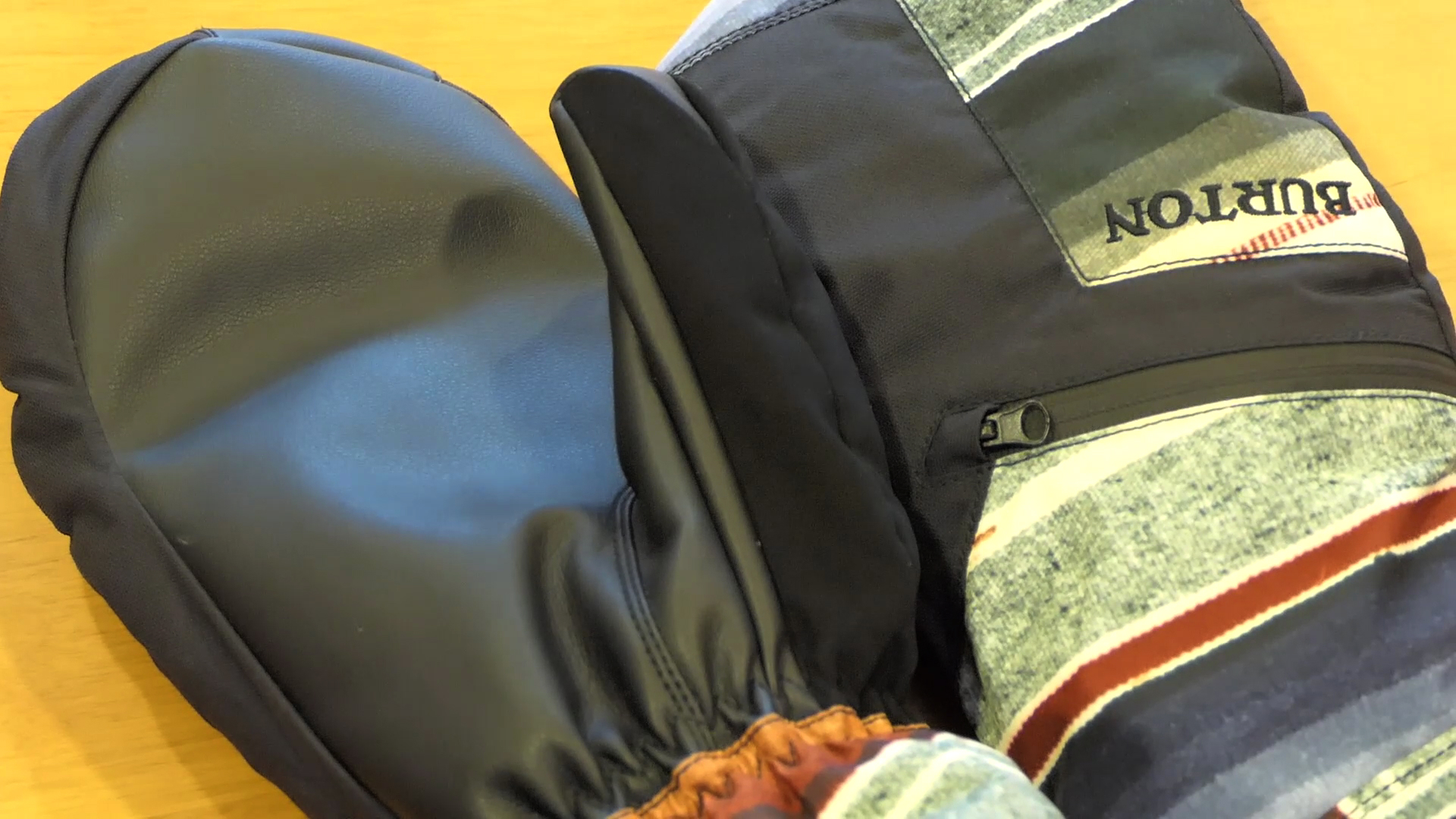 Gnar Guard greatly improves the durability of gloves.Often used for fragile areas such as the palms and bases of fingers

By taking advantage of the leather-like texture of Gnar Guard, some models are stronger than leather.PhotoMen's Burton Gondy GORE-TEX® Leather Mitt

BURTON GORE-TEX® gloves

There are a total of 30 models of gloves that BURTON uses GORE-TEX® membranes this season.
It's also the time to realize that you're unexpectedly tired because you didn't care about it.Check your gloves again at this time to comfortably survive the second half of the season.