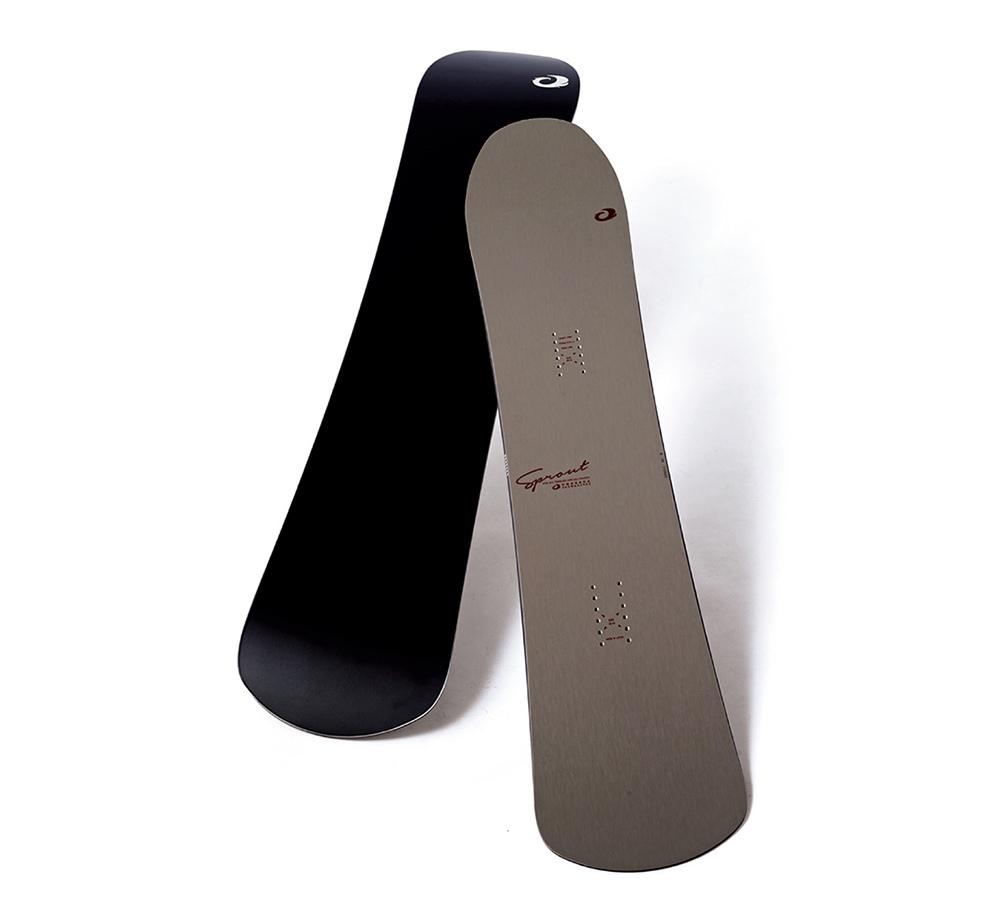 OGASAKA
▲SPROUT
SIZE: 148, 152, 156, 159, 164
PRICE: ¥ 93,500
---
We have developed a large number of high-quality, high-performance snowboards, and OGASAKA has been well-established as a safe brand.Using carefully selected cores, OGASAKA's snowboards are neatly arranged to every corner of the edge, and the finish seems to symbolize Japanese craftsmanship.That is why the test drive booths are all very successful.In particular, the attention to carving and free riding boards is very high."SPROUT" is picked up from such a popular lineup.
SPROUT means "sprout", but this model was developed with the hope that you can fully enjoy snowboarding throughout the season until the sprout sprout in spring.I want to enjoy the best of the powder in the top season, but it's not the only day, and in reality, I often ski on the snow-packed barn, skiing on the walls beside the slopes, natural pipes, various terrain, and the condition of the snow surface. I want a board that runs well even if it changes.SPROUT is an all-terrain all-mountain board made from that perspective.
A normal camber structure is used for a wide range of shapes such as powder boards.As you can see from the outline, the nose has enough buoyancy, and the potential as a powder board such as deep powder from the knee waist and tree run is very high.Not only for the light and soft snow of the top season, but also for cruising performance that is extremely light regardless of the conditions.In addition, even on rough terrain that has become rough after powder, you can ride while getting operability with a sense of security at your feet.Furthermore, because it has a camber shape, it firmly catches the snow-packed burn, has high operability on carving turns, and has an excellent sense of stability.SPROUT runs lightly even in the wet snow in early spring, which is difficult for everyone.Therefore, as a result, the body does not get tired easily and can continue to slip.
From this season, the reinforcement material of SPROUT has been changed.In the past, a reinforcing material called Glass Fiber Carbon Composite, which is also used in CT etc., was used, but it is newly flexible called Glass Fiber + Carbon Sheet Wide so that it can bend more beautifully and overcome the terrain flexibly. Uses high reinforcement.Even if you encounter uneven terrain, the board does not run wild and you can ride smoothly as you get used to it.The board has evolved into a board that is more fun to play with terrain than ever before, making it easier to handle.
There are a wide range of size variations from 148 to 164, but by adopting an exquisite tapered shape, it is also easy to handle even long sizes such as 159 and 164.
SPROUT is by no means a difficult board to operate.Even beginners who are worried about a wide range of shapes can control it, and it has the ability to adapt to the needs of advanced users.It is a board that has a unique charm that other models do not have in that you can enjoy light riding beyond the boundaries of carving, terrain, powder, etc., rather than specializing in a specific genre. I want you to enjoy one season as much as you can by sliding down with this one board.Owning this board will surely greatly expand the fun of snowboarding.Let's slide down with SPROUT this season until the end of the spring season.
---

Although it is a powder shape, as you can see, it uses a normal camber.The camber shape that enters the whole makes contact with the snow surface firmly in the compressed snow burn and stabilizes the turn.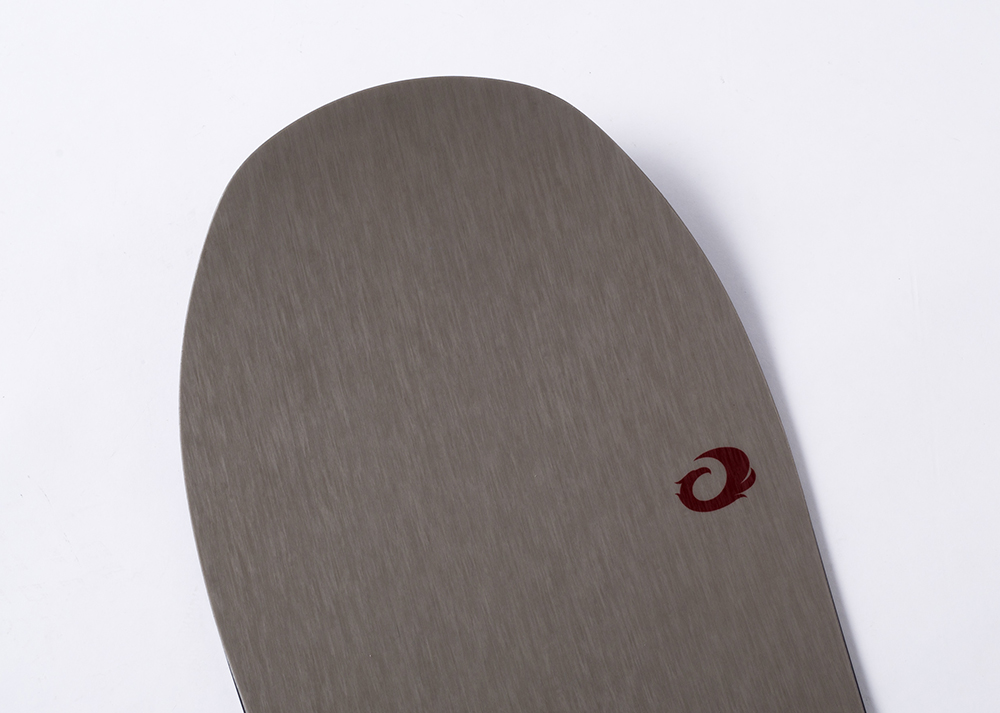 The wide nose, connected by the wide outline shape, creates enough buoyancy to slide the powder lightly.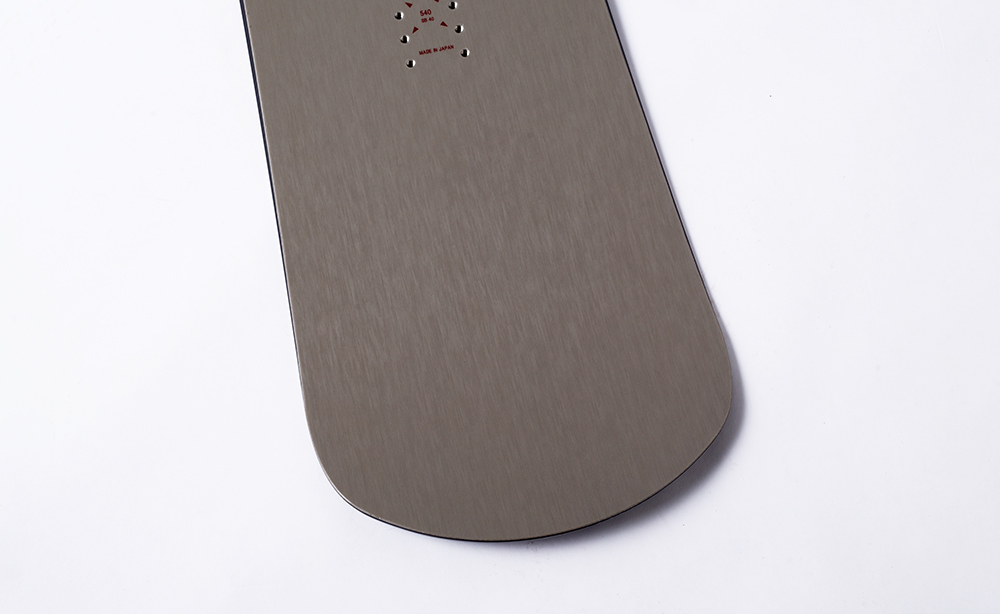 The appeal of SPROUT is that it is very easy to handle even if it is wide.Enjoy a sharp carving turn that has been used up to the tip of the tail, slash the powder comfortably, and enjoy stable riding.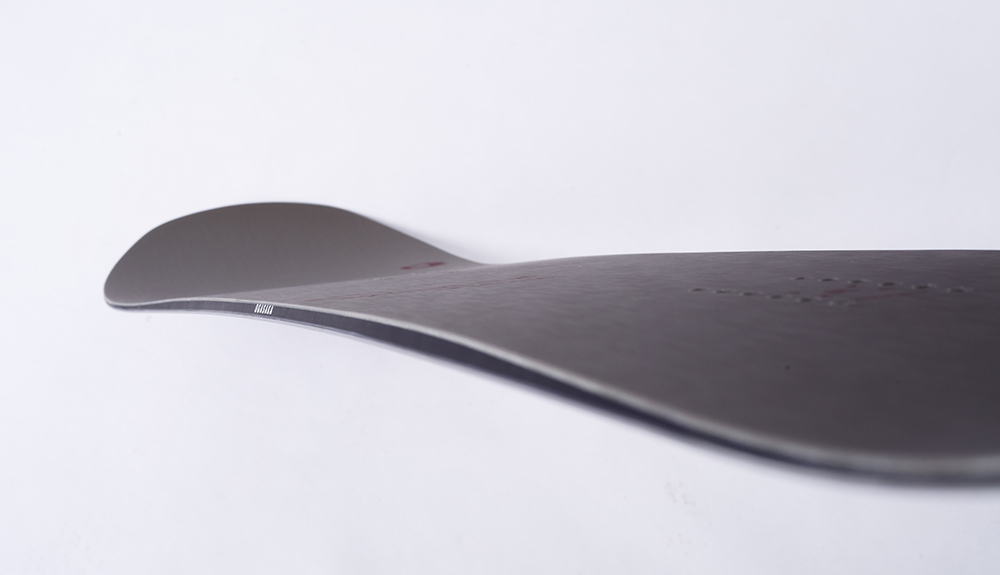 Side curve lines and camber arches that make you feel the high precision to the point of beauty.And the edge line using stainless steel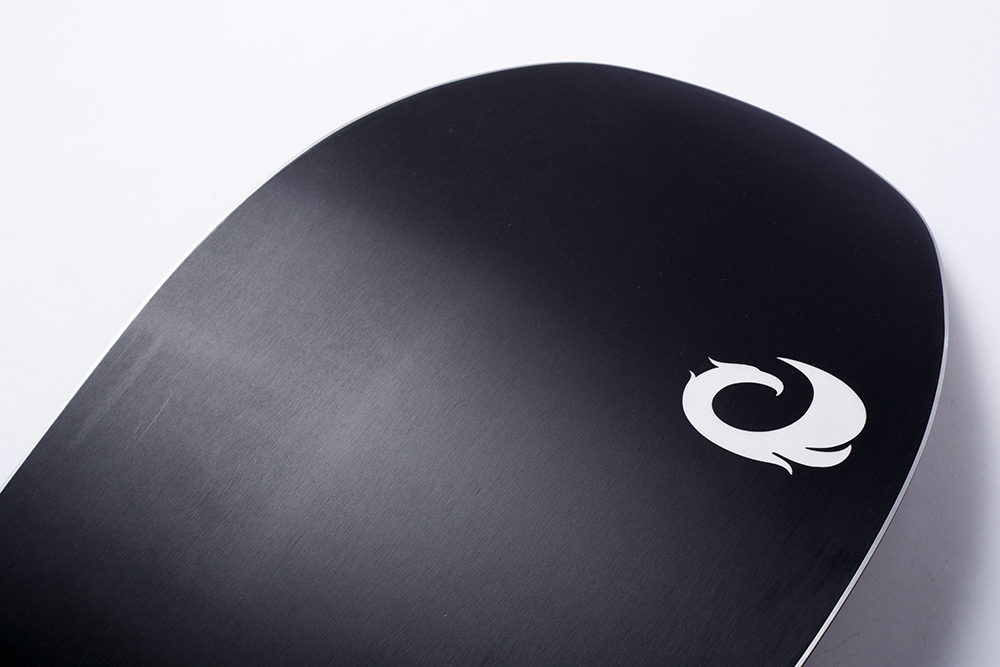 A beautiful sole with a structured finish using sintered graphite material.Runs well in any snow quality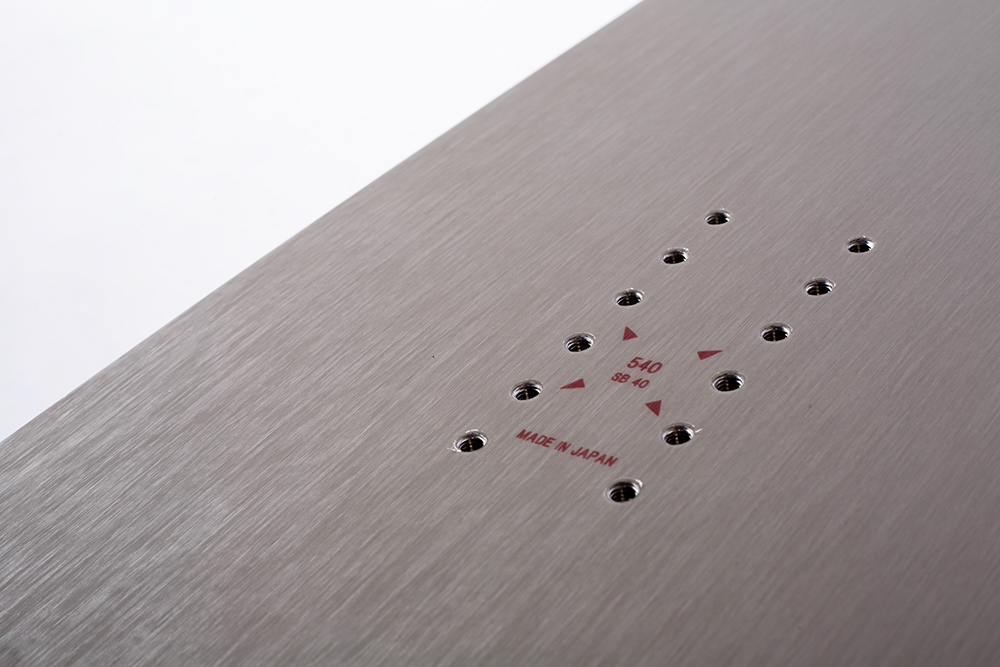 A TYPE-S plate is built in at your feet to efficiently transmit power to the edges.The insert has a wide range of stance setting adaptability to meet the needs of various users.
---
Click here for information on the latest lineup of OGASAKA