The best feature of "GNU" is that it is always innovative.Our boards use proprietary technology and the best materials, and our factory is equipped with state-of-the-art equipment to ensure zero hazardous waste.The asymmetrical outline and different edge shapes on the toe side and heel side are just some of the things that make the board designed according to the structure and movement of the human body.In addition to producing high-performance snowboards, the fact that we are one of the first to create an environment that takes nature and staff into consideration is also the reason why it is supported as a snowboard brand that benefits from nature.GNU has a diverse and attractive line-up this season as well.Among them, we focused on freestyle and all-around, and picked up the attention model.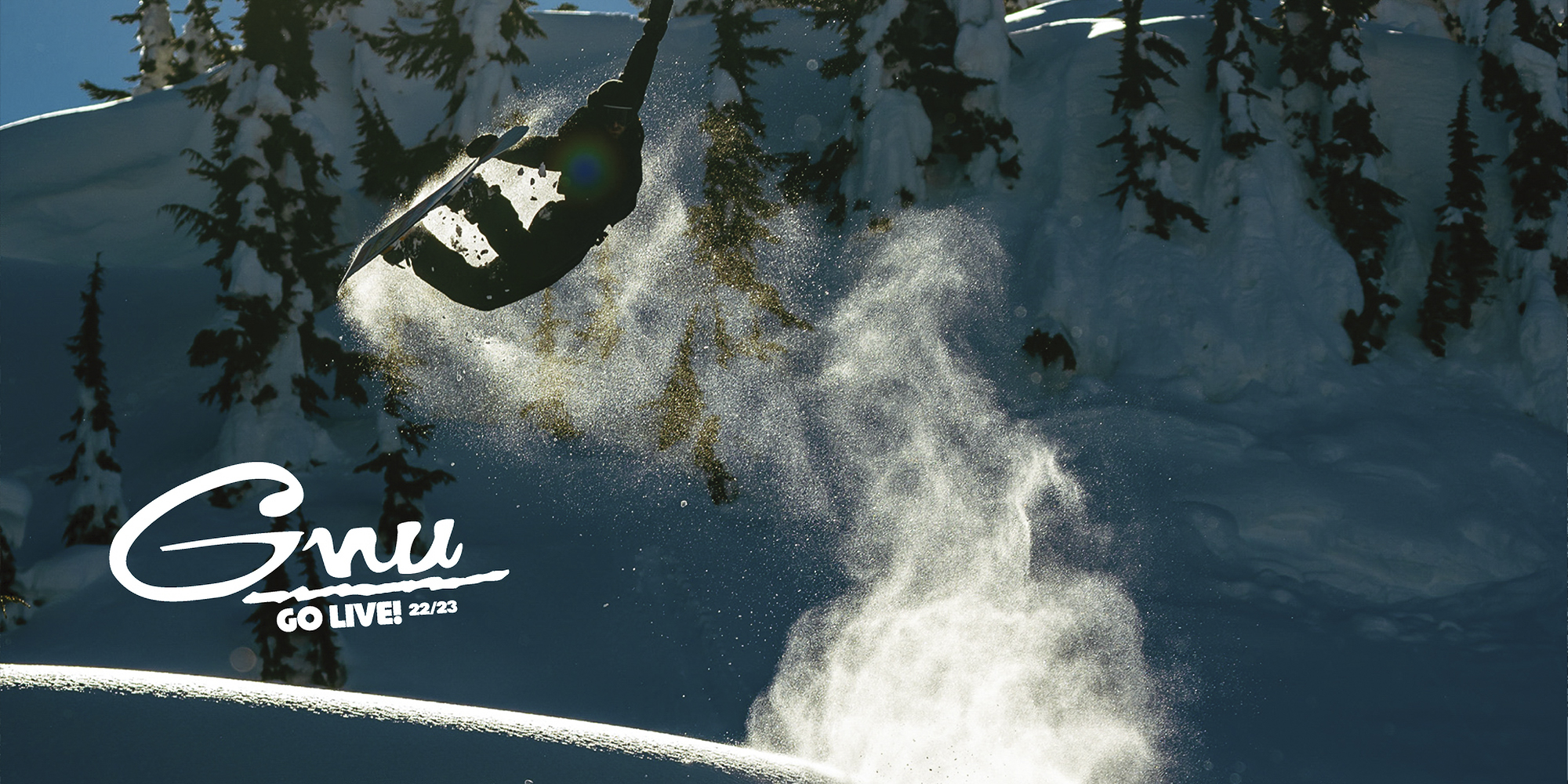 ---
MEN'S SNOWBOARD PICK UP
HEAD SPACE
High operability enables free movement
Special jib board with mid-flex and high resilience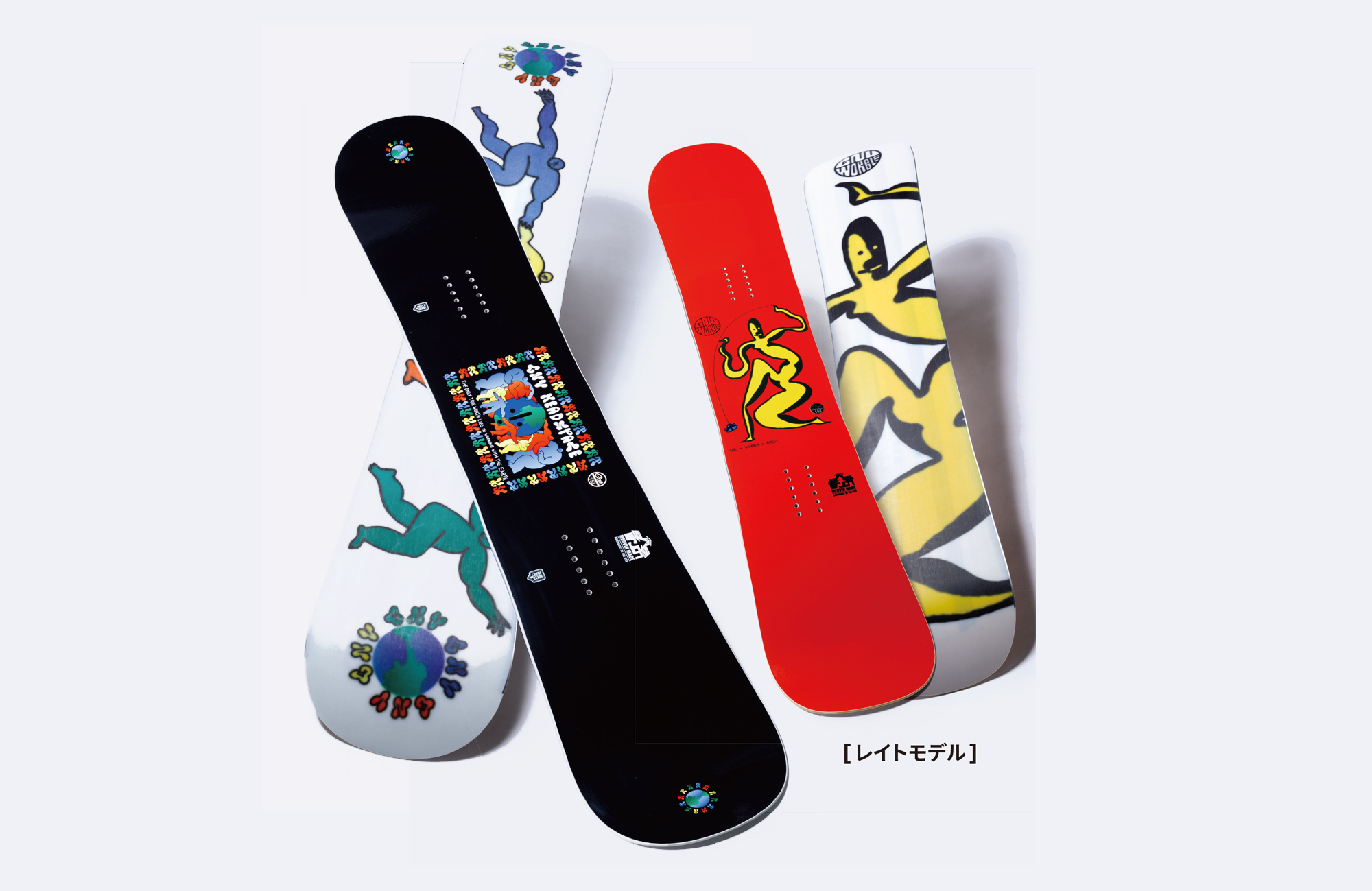 An asymmetrical camperboard designed by one-of-a-kind parkmaster Forrest Bailey.This board is equipped with 3 technologies that allow you to turn freely. 3) Adopted a hybrid structure "CXNUMX" that incorporates a double camber (each camber under both feet) in a camber base (a large camber that fits the entire board).The repulsive force of this large camber enables the powerful ollies necessary for big jumps and creates a sense of stability when pressing.Mild rocker in the center provides plenty of buoyancy in powder. XNUMX) Wave-shaped magnet traction edge mounted on the side curve.As a result, even in bad conditions, the snow surface can be captured firmly, and the edge can be drawn as desired without slipping. XNUMX) Asymmetrical board structure, which is the biggest feature.Considering the movement of the center of gravity of the body and the balance of force, the outline and core structure are designed asymmetrically.By softening the heel side deeply, it supports heel side turns that require delicate trim and enables riding without strain.
SIZE: 146, 149, 152, 155, 158, 155 W (cm)
PRISE: ¥97,900 (tax included)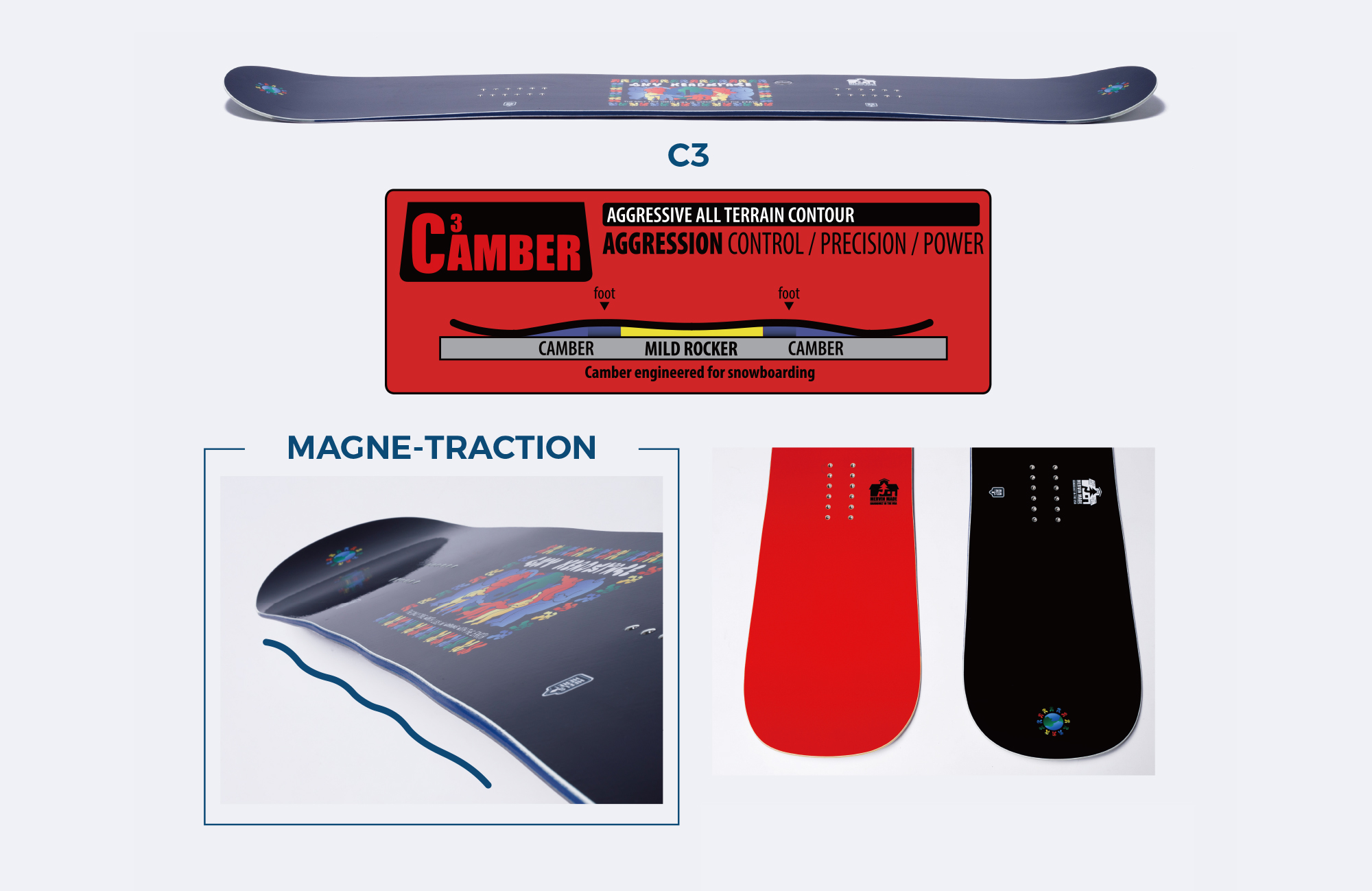 ---
RIDERS CHOICE
Aggregate the experience and know-how of top snowboarders
The best of GNU freestyle boards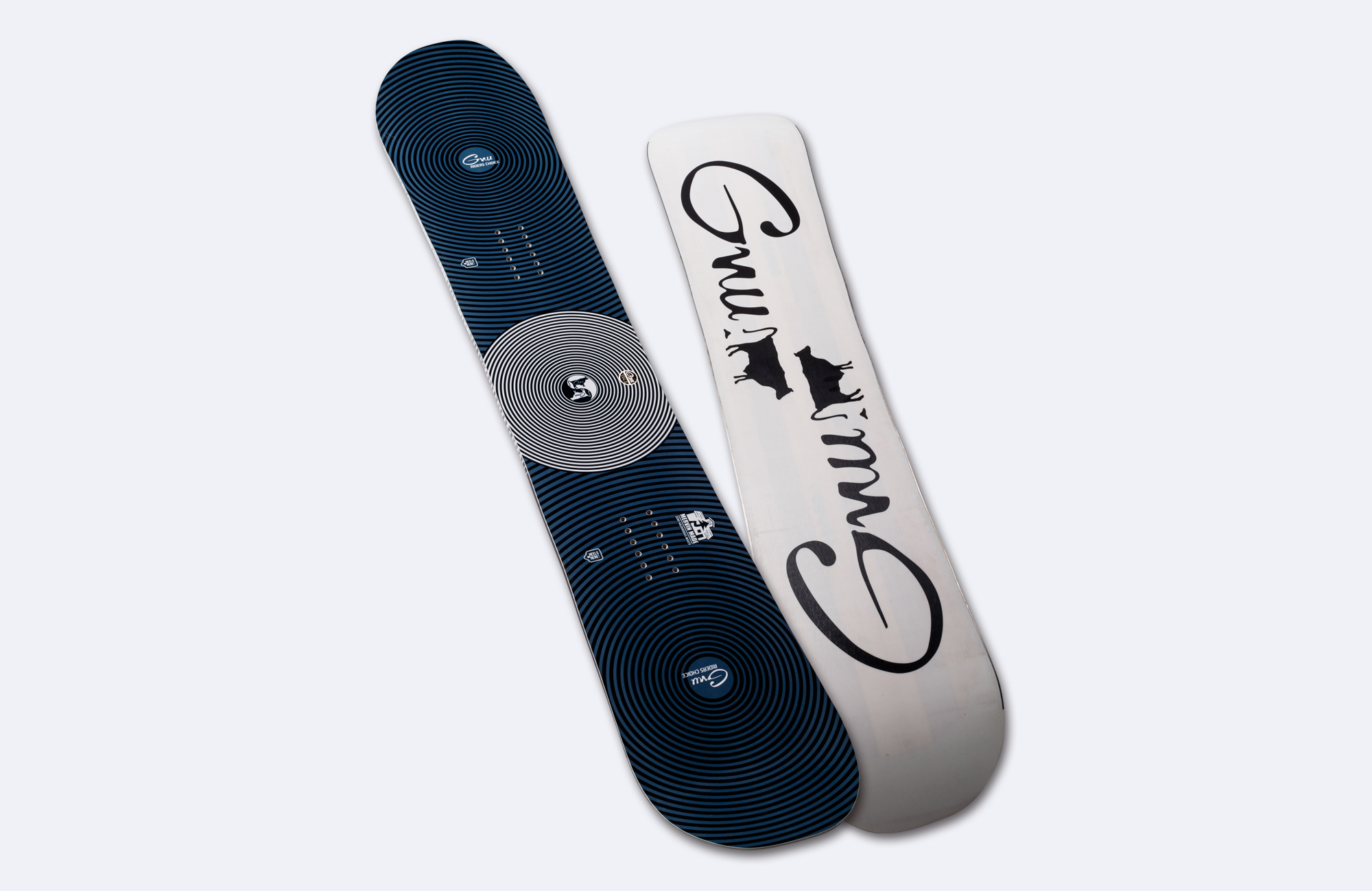 Adopting an asymmetric design and double camber structure (HYBRID C2x), this board is praised by many snowboarders as a "masterpiece of freestyle boards".Its biggest feature is that the combination of board center rocker and camber under both feet makes carving easy.And at the same time, the wave-shaped magnet traction edge grips the snow surface tightly and carving is stable.With this synergistic effect, you can enjoy both relaxed turns and sharp carving.You can enjoy free riding.The core material is a combination of paulownia and aspen, which is reinforced with a carbon power band.This enables light movement and also succeeds in making the board itself powerful.With this board that is good at sliding and floating while being pop, you can concentrate on tricks with confidence even on streets that require severe board control.The graphic uses the vintage model "VERTIGO" reproduced by Forest Bailey.
SIZE: 151.5, 154.5, 157.5, 159.5, 161.5, 155W, 158W, 162W (cm)
PRICE: ¥ 115,500 (tax included)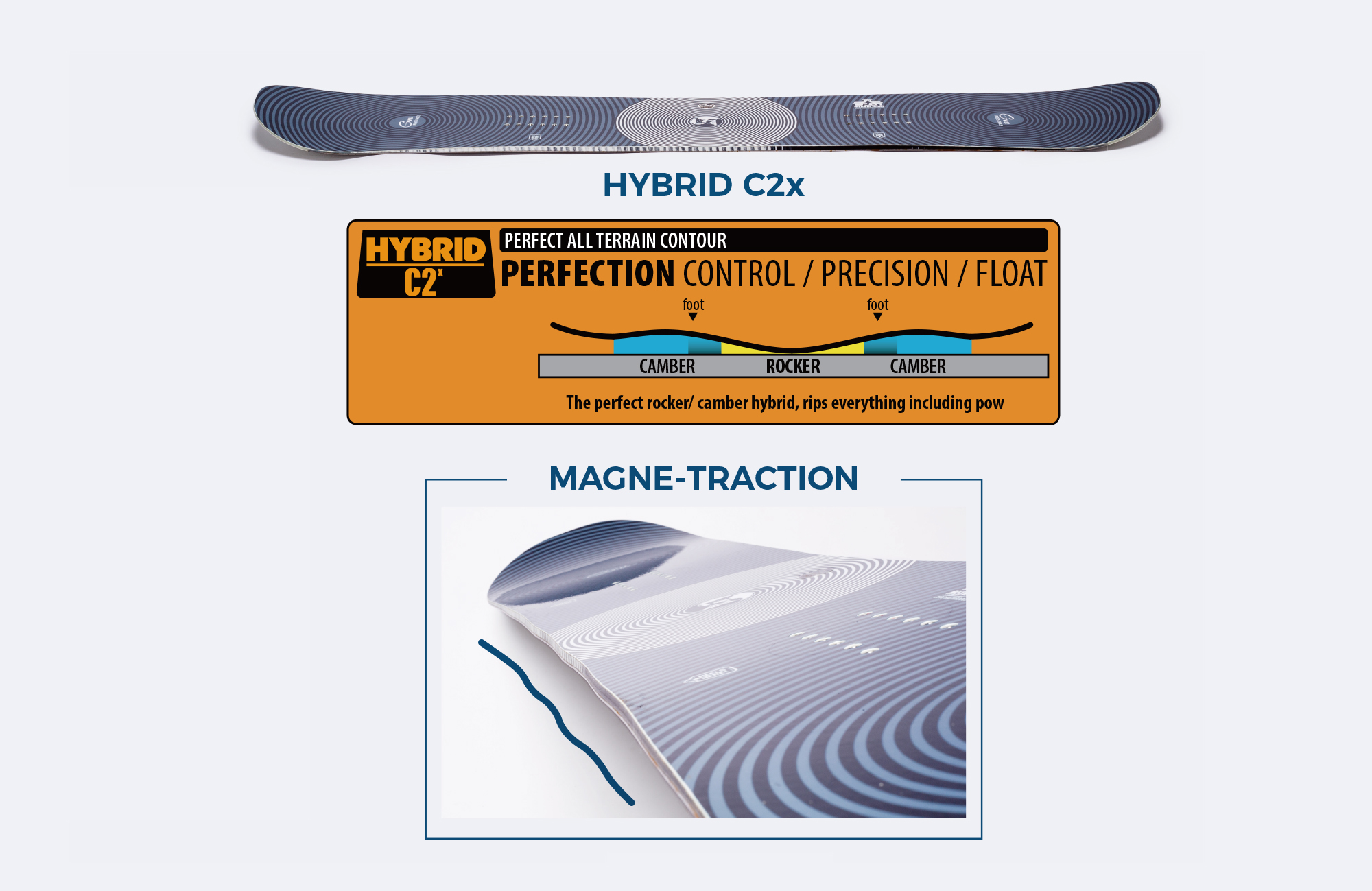 ---
RC C3
Asymmetrical design expands riding possibilities
Aggressive model with C3 hybrid camber structure

This "RC C3" is a board developed as a camber version of "RIDERS CHOISE" for progressive riders, competitors, and snowboarders who prefer camber boards. The strength and sharpness unique to the C3 camber structure is exceptional, making it the perfect model for competitors who challenge big size park items.Masato Toda, a young movie star who pulls out creative and stylish tricks on the street, is also one of his favorites.Considering that this board supports his light movement and delicate yet bold board handling, you can imagine its high performance.In addition, the G3 core is adopted as the core material to upgrade the version.This board, which realizes an asymmetric format that is ultra-lightweight and has high rebound, is finished as a high-response, high-performance board due to the effect of the newly introduced carbon power band.Especially recommended for those who want to experience the stability and repulsive force unique to the camber shape. It's a board that "changes riding when you ride it".
SIZE: 154.5, 157.5, 159.5, 158W, 162W (cm)
PRICE: ¥ 115,500 (tax included)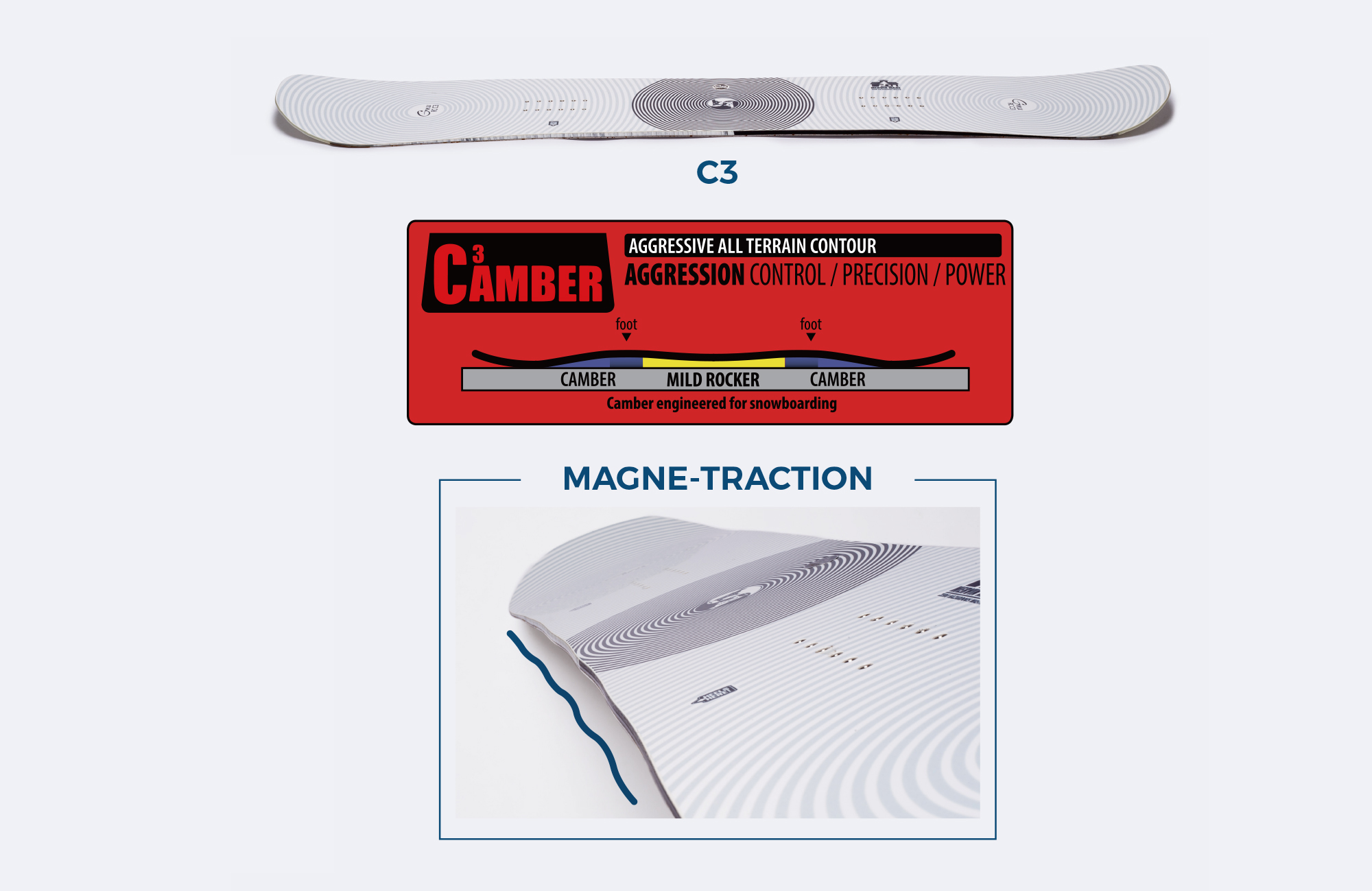 * "W" is a wide model.

---
WOMEN'S SNOWBOARD PICK UP
LADIES CHOICE
Jamie Anderson signature model
The most advanced freestyle board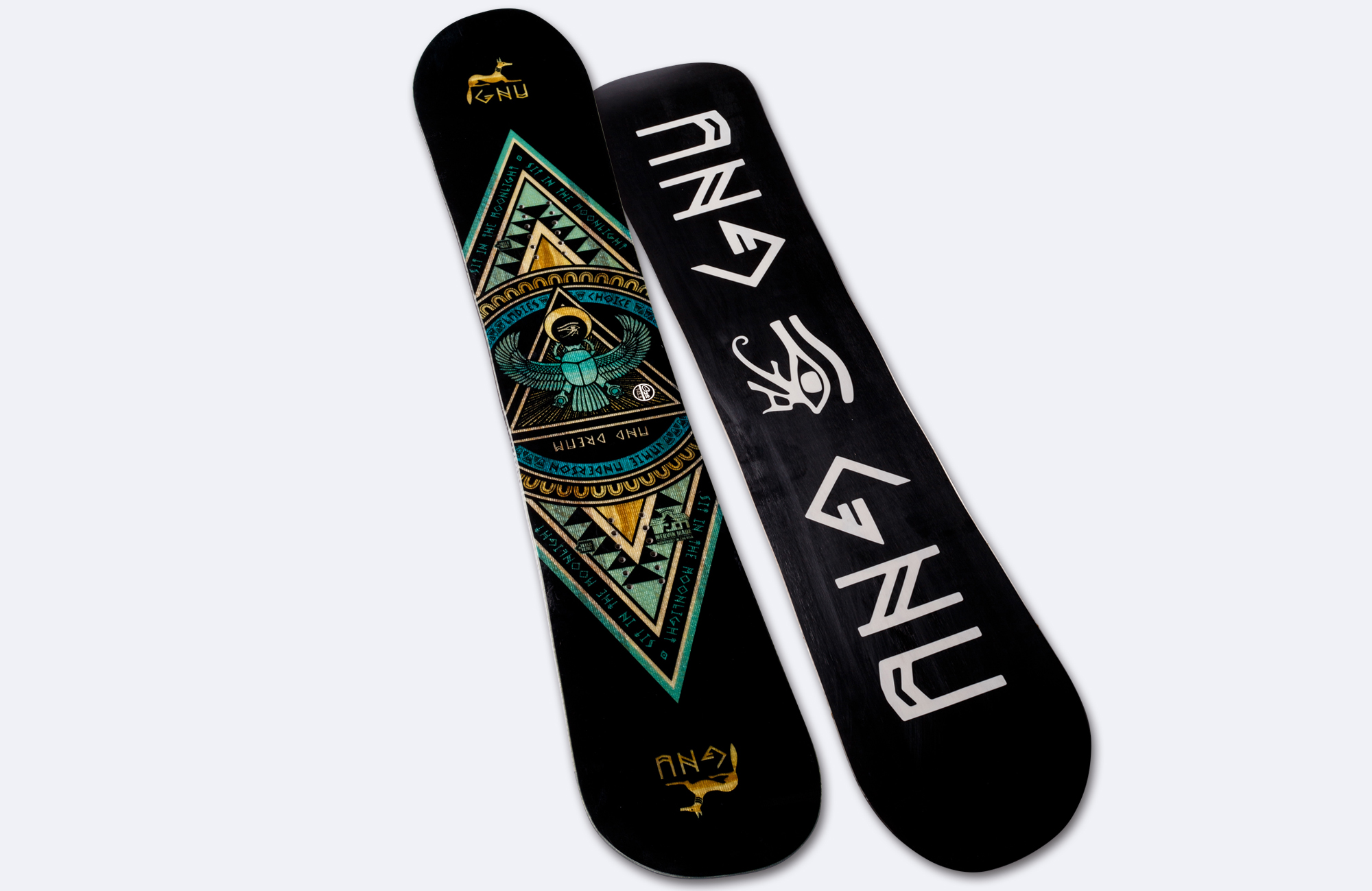 The absolute queen of slopestyle, the strongest freestyle board developed by Jamie Anderson.The concept is to always be equipped with the latest technology and ideas, and to blend playfulness in the optimum ratio.It has succeeded in breaking the image of conventional high-end models that "the performance is specialized and it is difficult to ride".
3) G2 core is adopted as the core material.As a result, the weight of the board has been significantly reduced, and the repulsion has also been successfully increased. XNUMX) With the newly introduced carbon power band, the flex performance of the board has been improved, realizing unprecedented high response and high performance performance.Eliminates misalignment between rider movement and board response. XNUMX) The original double camber structure (HYBRID CXNUMXx) enhances the stability of the board, efficiently supports carving, and reduces the burden on the rider.It is a board that realizes a high level of ease of riding.
SIZE: 139.5, 142.5, 145.5, 148.5, 151.5, 153.5 (cm)
PRICE: ¥ 108,900 (tax included)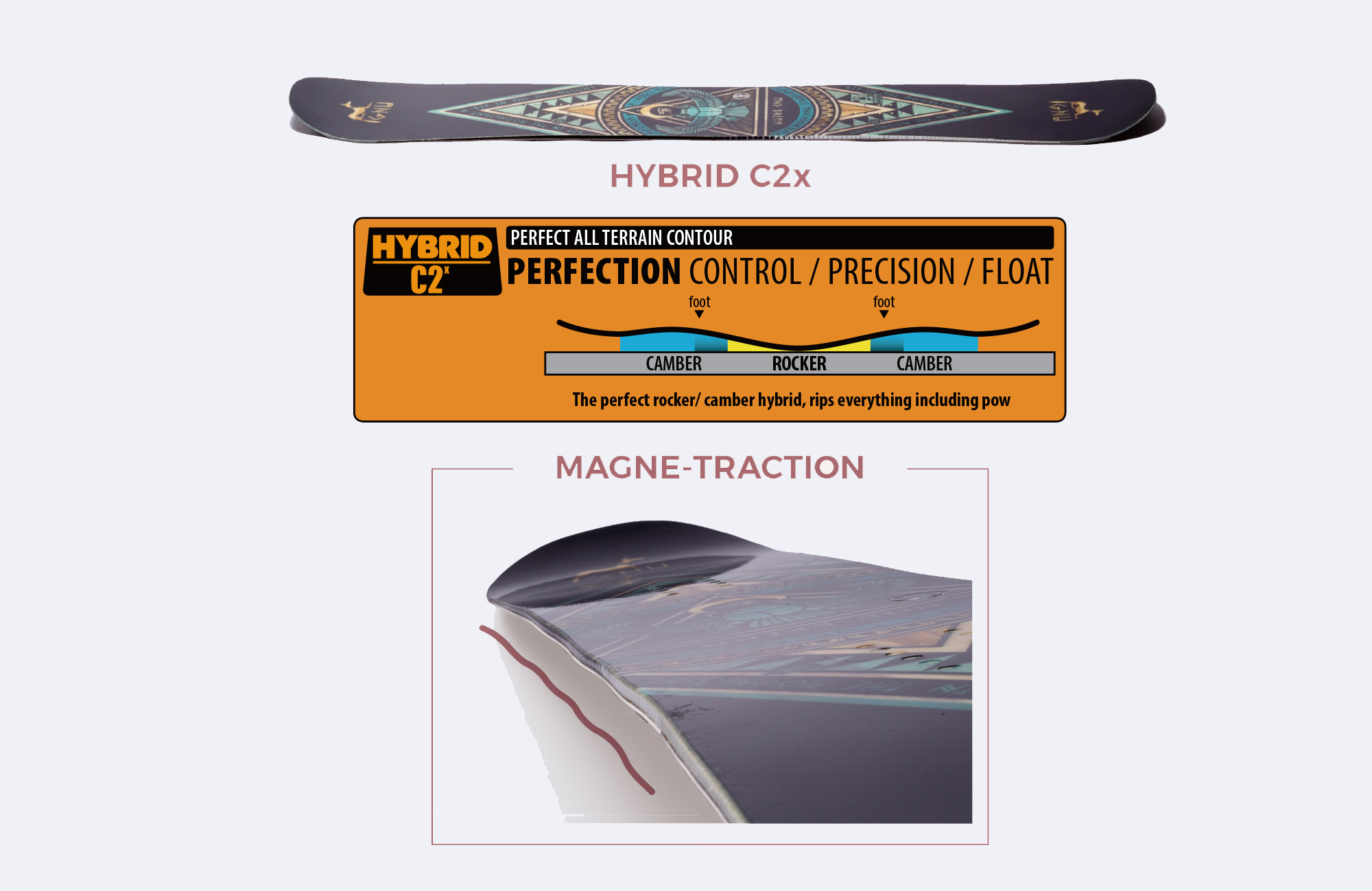 ---
PRO CHOICE
Developed by Jamie Anderson
Park board with C3 structure and asymmetrical shape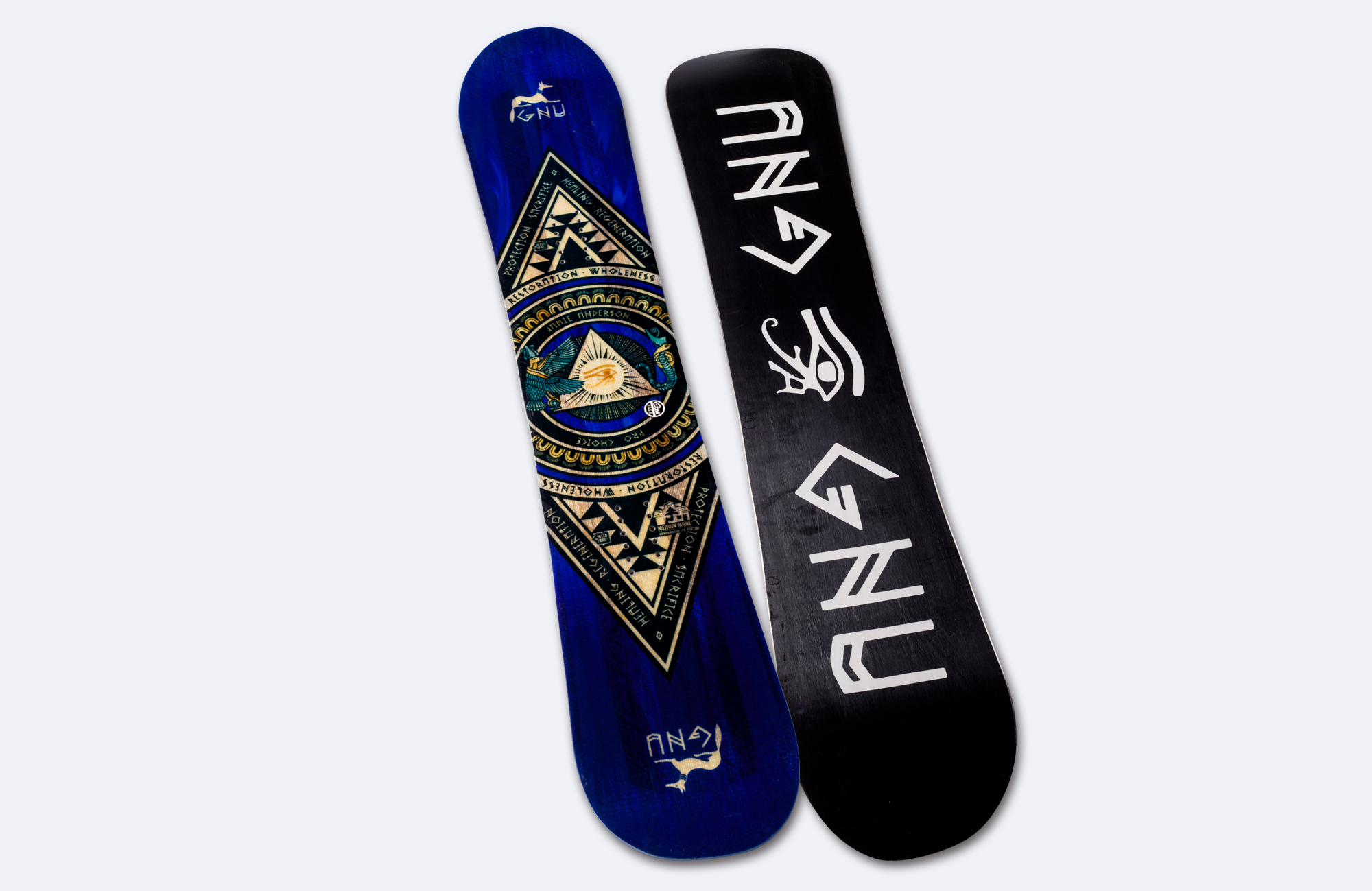 Park board of C3 structure developed by Jamie Anderson.The large camber throughout creates outstanding stability and speed, allowing you to enter tricks from a stable state in contests and free riding.In addition, the asymmetrical shape and twin tip design make it easy to turn on both sides and eliminate catching at the junction of turns.This makes everything on the ride smoother, allowing you to get into the next turn with plenty of time to spare.One of the attractions is that Jamie's eco-mind is adopted and a production system that considers the natural environment is taken.
SIZE: 145.5, 148.5, 151.5 (cm)
PRICE: ¥ 108,900 (tax included)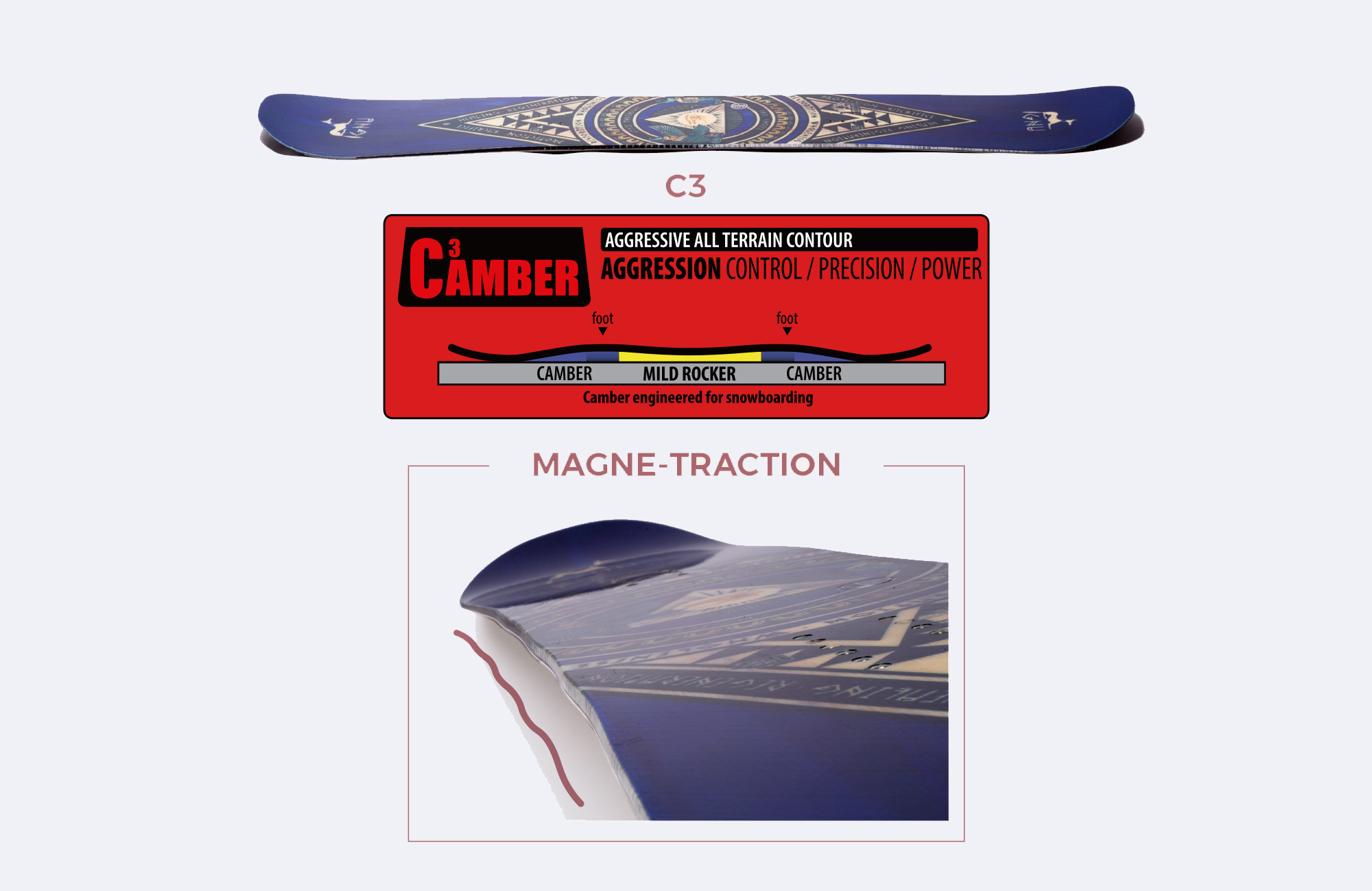 ---
B-NICE
Promises gentle and comfortable riding
Wide range freestyle board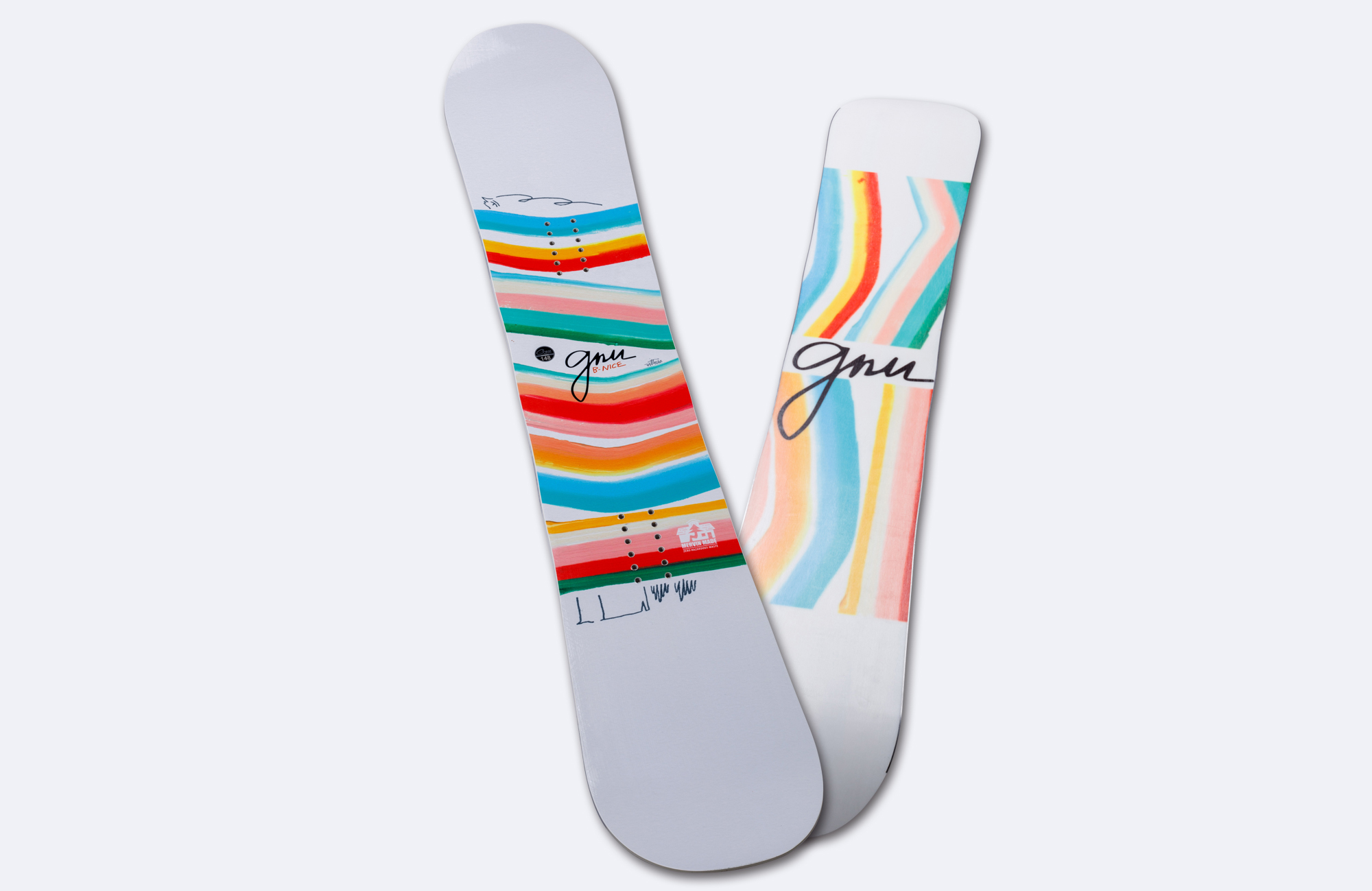 A good cost performance model that can be used comfortably in a wide range of conditions and situations.The HYBRID OG BANANA shape, which combines center rocker and mild camber with a smooth outline, will not get caught on the snow surface no matter what kind of terrain you ski.In addition, the magnet traction edge provides excellent grip and is easy to operate at any time, allowing you to enjoy easy riding.Another important point is that the flex characteristics of the board are "soft".Its softness and ease of bending bring a gentle riding feel, further improving the level of operability, and demonstrating the effect of greatly reducing the risk of reverse edges and falls. The name "B-NICE" contains the idea of ​​"a wonderful day with wonderful friends", and the amazing thing about this board is that it can do just that.
SIZE: 133, 139, 142, 145, 148, , 151, 154 (cm)
PRICE: ¥ 80,300 (tax included)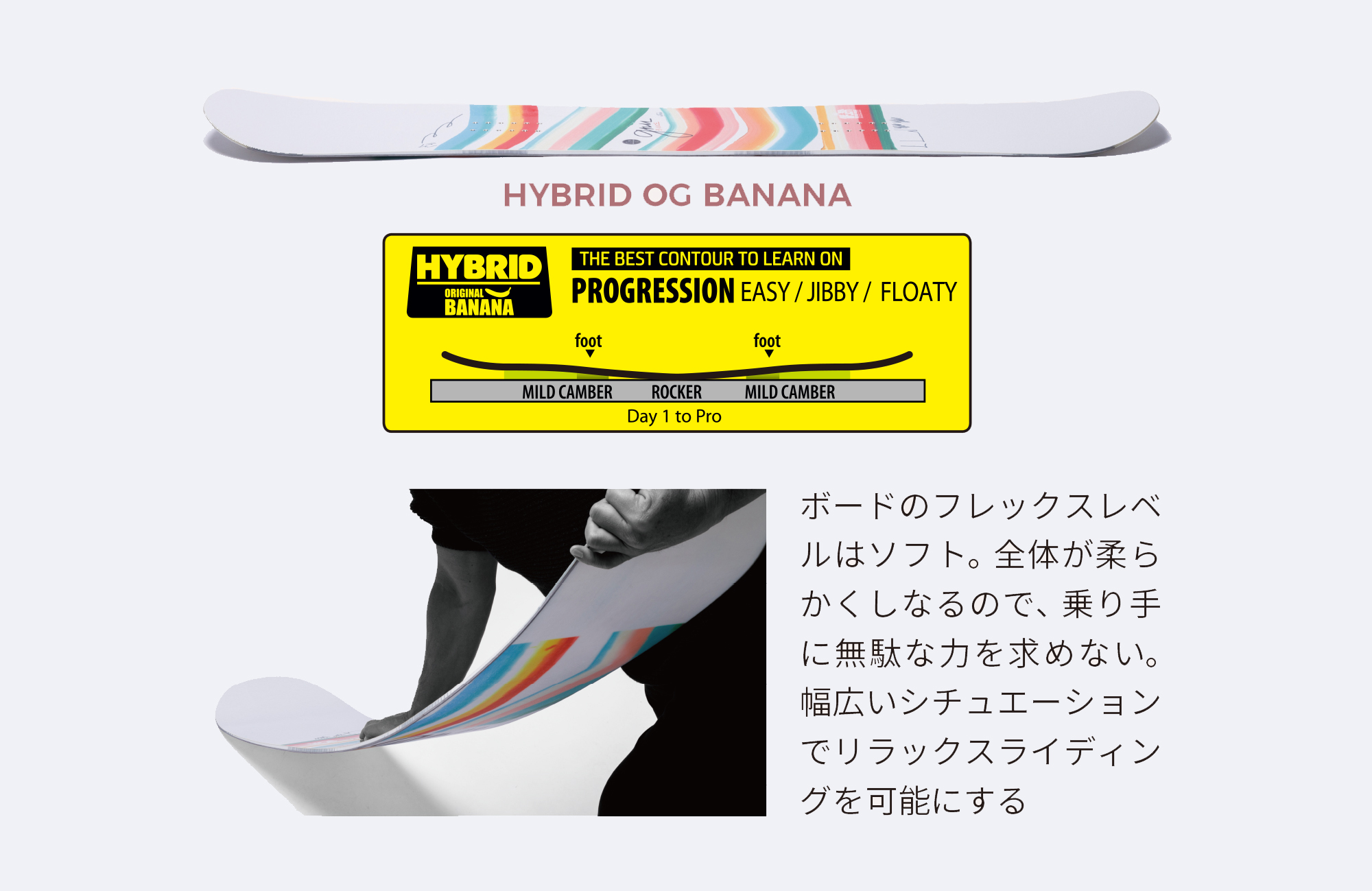 ---
VELVET
Realize free sliding in various situations
Stress-free all-mountain board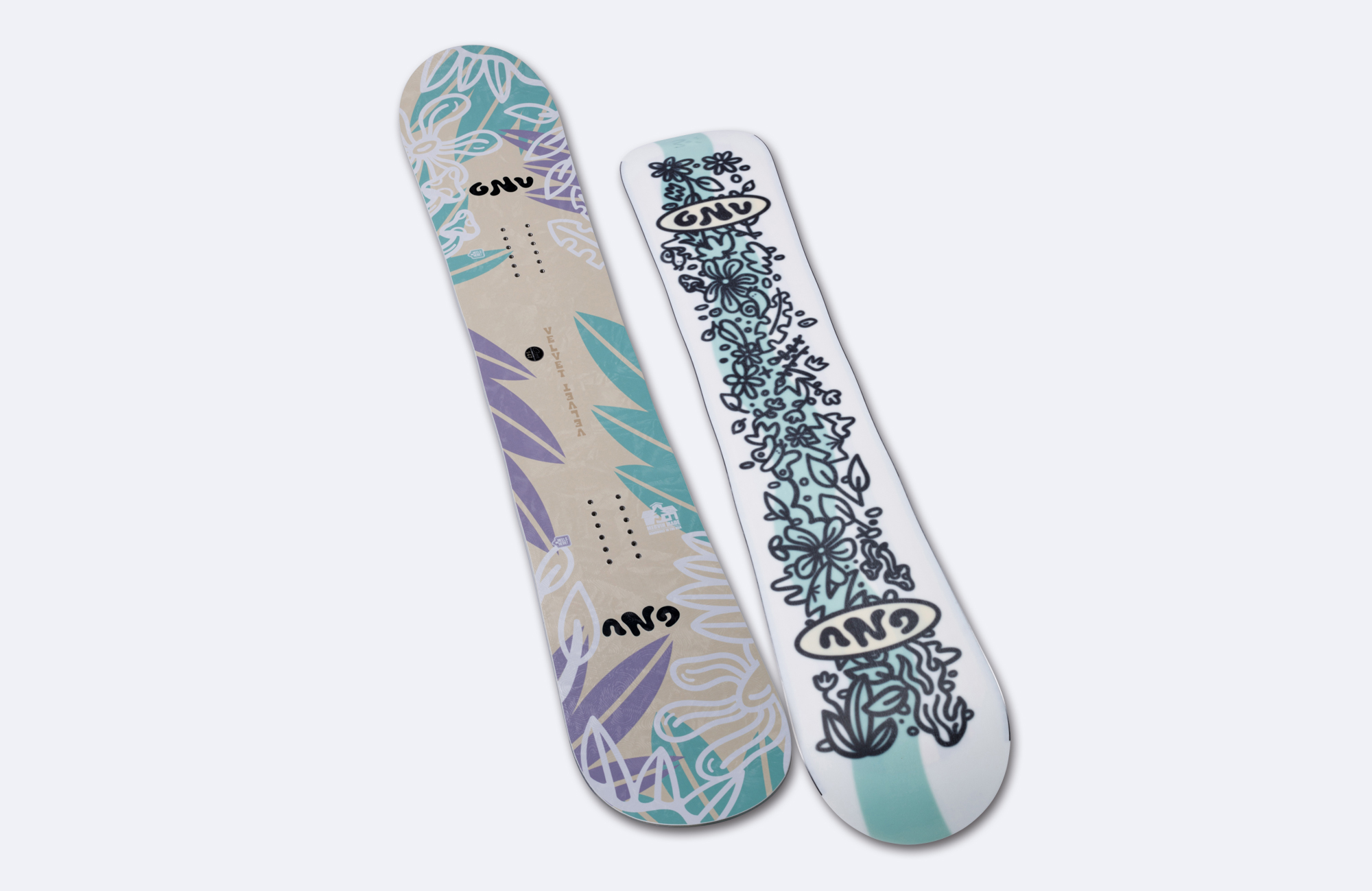 A women's model developed with an emphasis on ease of riding and handling.With rocker in the center of the soft flex board and camber under both feet, this board does not cling to the snow surface unnecessarily and automatically prevents catching, so even women with weak legs can enjoy stress-free riding. You can glide comfortably.In addition, it has high buoyancy and is ideal for powder runs, and it has a high degree of freedom in handling the board, making it suitable for guratori.You can enjoy snowboarding as you wish in any situation.In addition, the asymmetrical outline also brings great benefits to women.The side curve on the heel side is deep and the part is softly finished, so power is easily transmitted to the board when turning, and carving is stable.It becomes easier to connect the line, and the total performance is greatly improved.
SIZE: 139, 143, 147, 150, 153 (cm)
PRICE: ¥ 92,400 (tax included)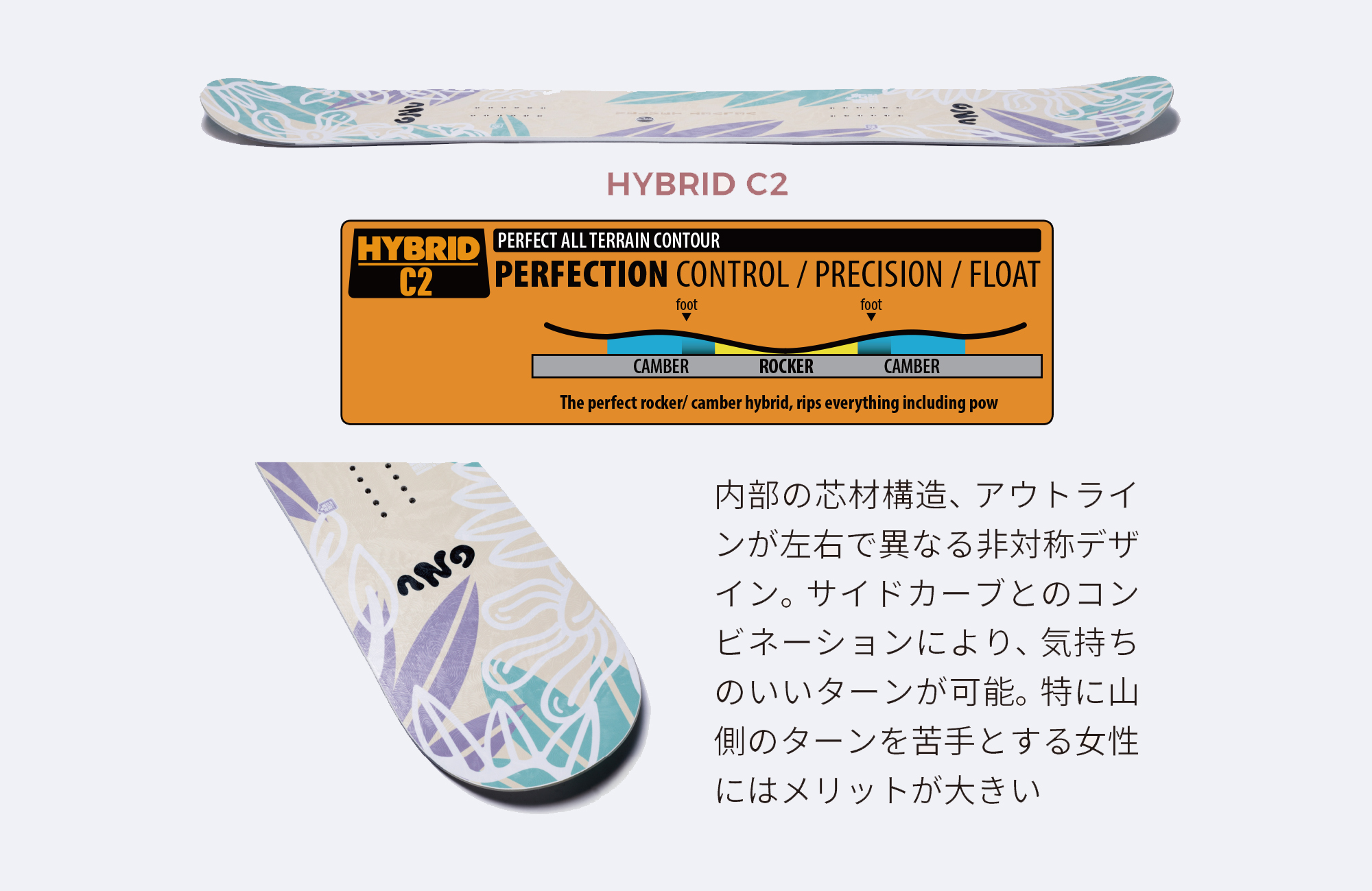 ---
Contact: ADVANCE MARKETING INC. 
www.advance-j.com 
facebook: advance marketing inc 
twitter: Advance SNOW 
Instagram: advancesurfandsnow
---
Click here for information on the latest GNU lineup
GNU BRAND PAGE