HACHI is a crew member who mainly works on filming in the mountains of Hakuba.The original member, Keita Yamazaki, has been running from the slopes to the backcountry at K2's PARTY PLATTER JAPAN LTD.About that impression, about a year agoClick here for articlesBut as I mentioned.However, there is a board that instantly took away his love for skateboarding.It's also a PARTY PLATTER, but ...
Photo: Holy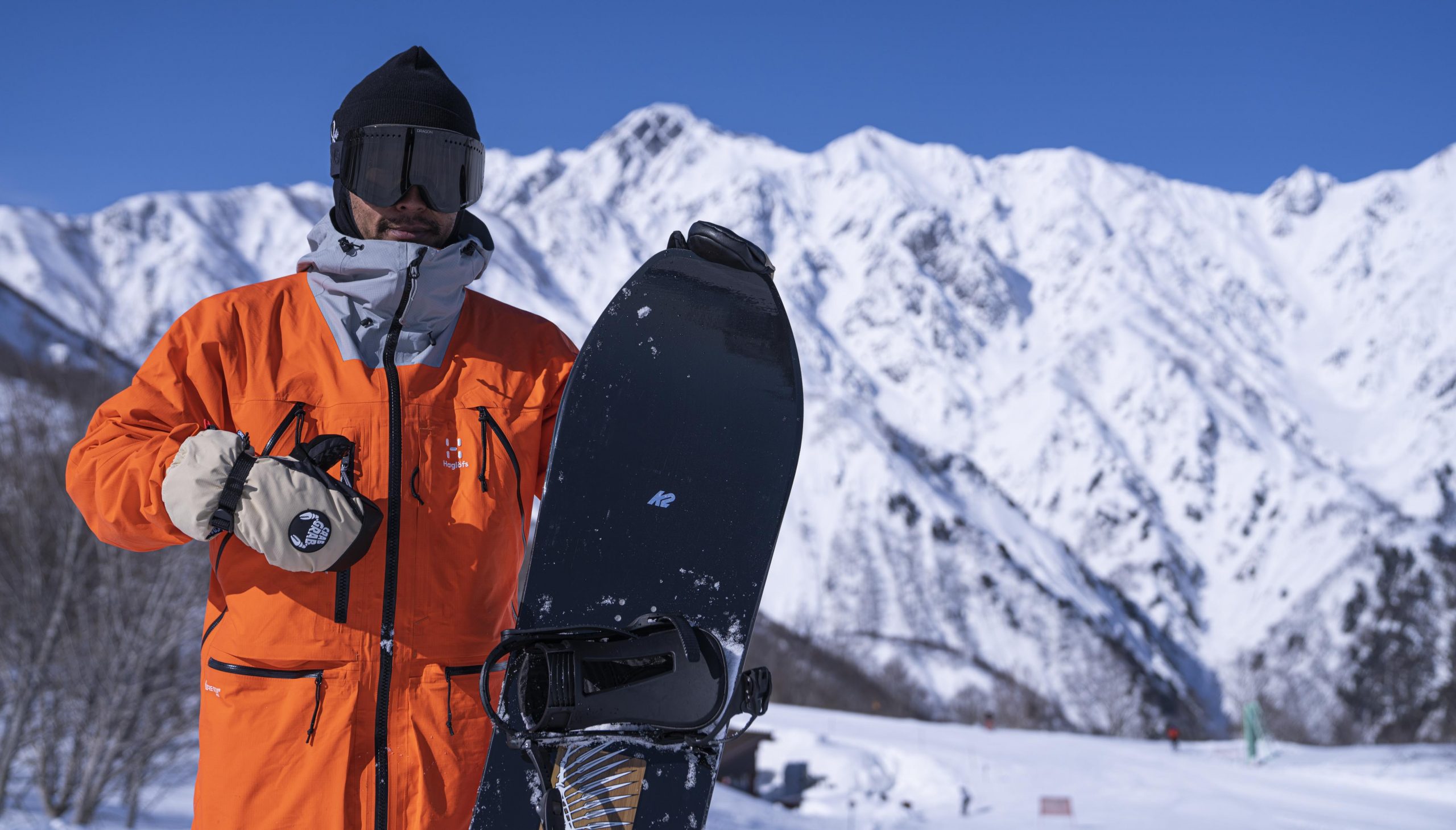 A collaboration version with Tony Hawk is now available as a late model!
It is no exaggeration to say that Tony Hawk is the most famous skateboarder in the world.The collaboration model with the deck brand BIRD HOUSE that he has been working on since 1992 isK2 OfPARTY PLATTERAt10 AprilIt will be released globally.Here's what Yamazaki said when he boarded the board with the skateboarding mind.
"The contents are the same as the regular version of PARTY PLATTER, but the graphics are too cool. When I first saw it, I also love skateboarding, so I almost cried (laughs). Tony Hawk's The bird skull that is often drawn on the deck brand BIRDHOUSE is aggression, isn't it? Anyway, I want to show it off to everyone, so I decided to choose a method that makes the sole easy to see (laughs). I would like to display it in my room without it. "
In the off-season, Yamazaki goes to skateboard parks in Hakuba such as TRUE PLAYERS and NOW FIELD almost every week. "I get tired from the mountains during the season, so I sometimes go skateboarding," he said, but one day he went to a skateboard park during the season, he did the trick he showed on the snow at the skate park. Was there.
"This Tony Hawk collaboration model wants people who want to play freestyle while freeride to ride. And because it's Tony Hawk's collaboration, there is no doubt that people who like skateboarding will ride it. I think it's a model. "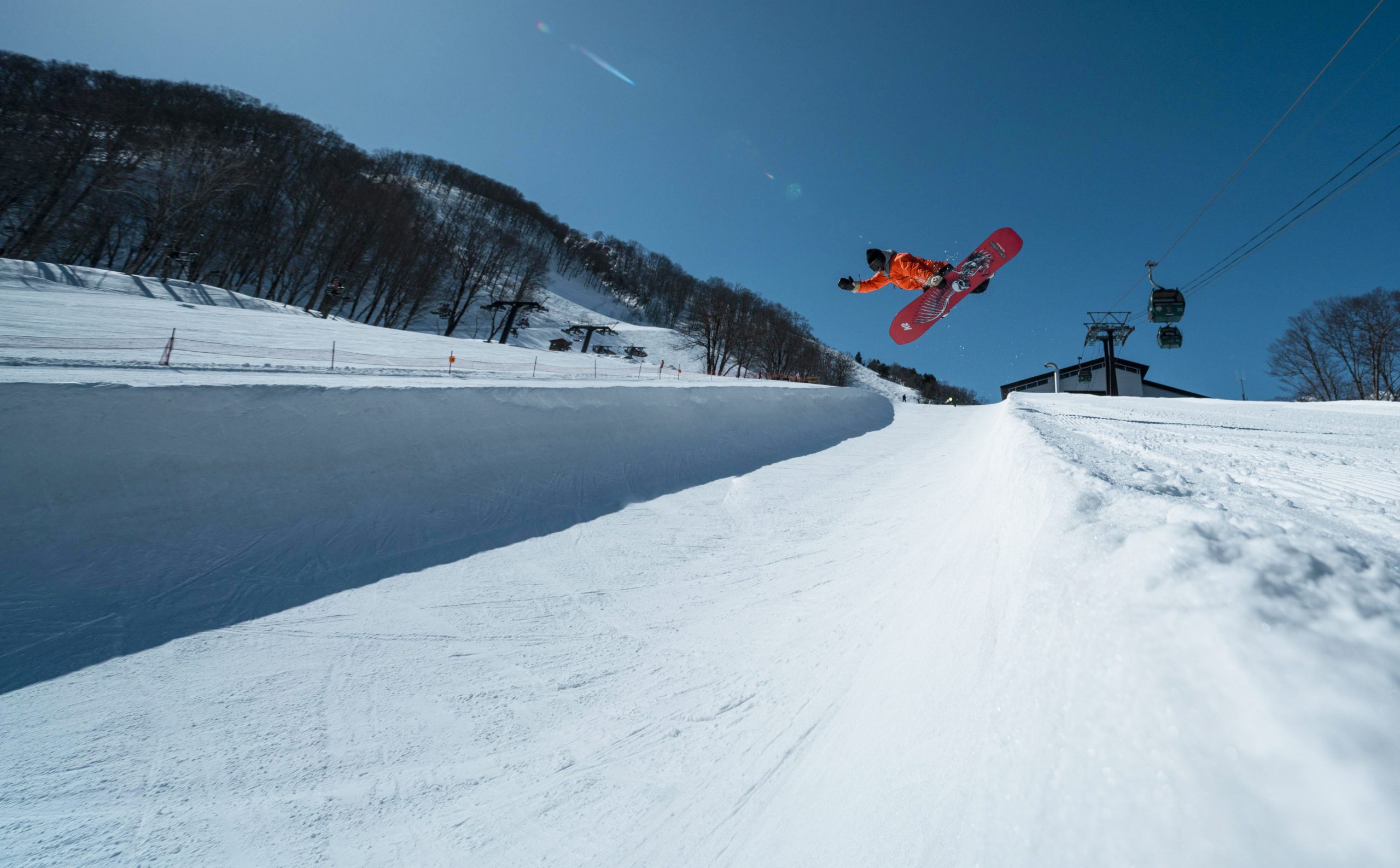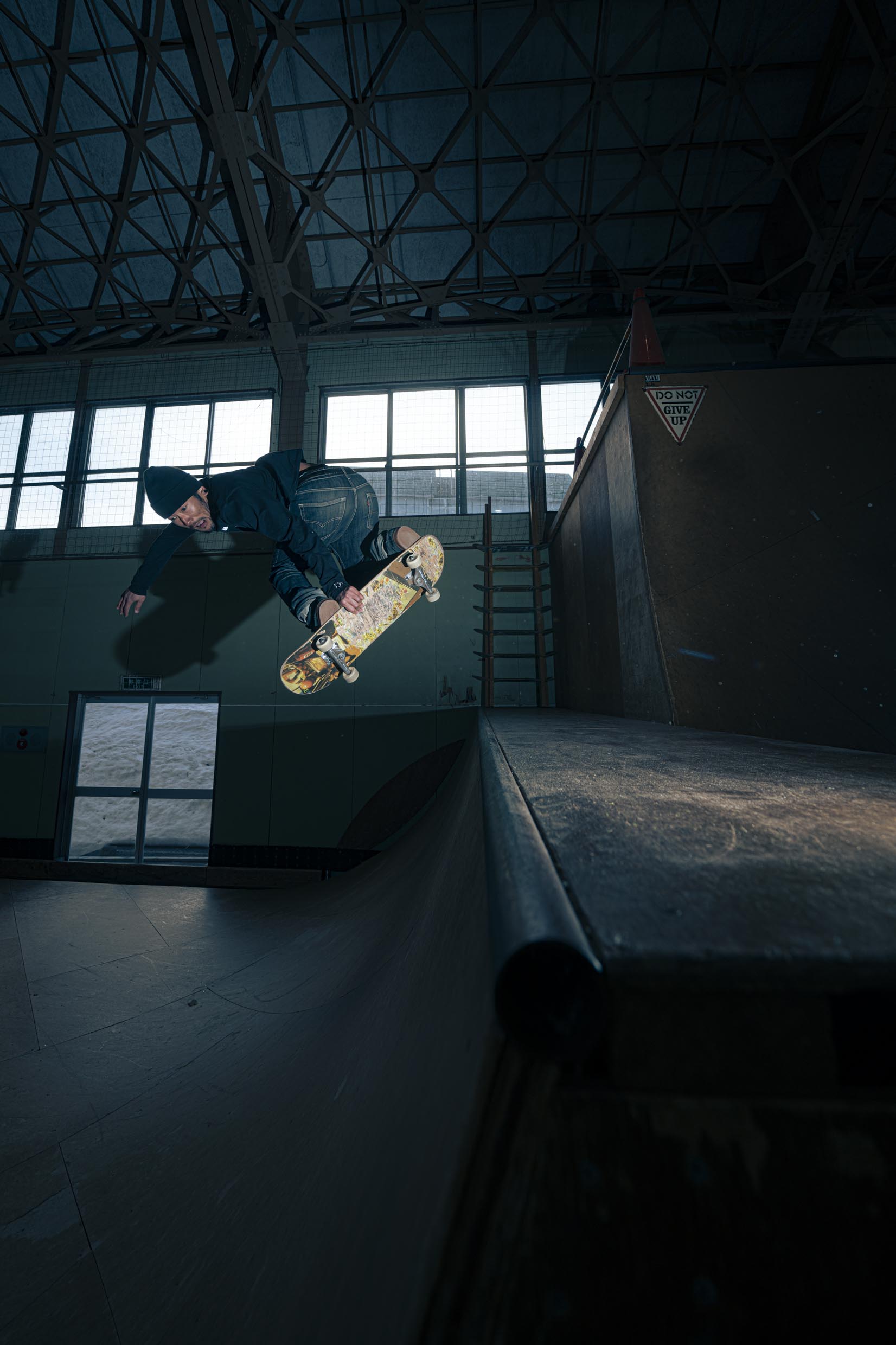 Why continue to ride the PARTY PLATTER?
PARTY PLATTER features a wide outline as a whole with a hybrid structure that incorporates a rocker in the nose and tail of the camber base.We asked Yamazaki, who has carved many lines in the mountains of Hakuba with this board as his partner for the past three seasons, about its appeal.
"It's a short fat shape and medium soft flex, so it's pretty easy to handle. Is it lighter to move? It's also short but thick, so it has buoyancy and stability. It's hard to drag boots even if you stand the board. It's easy to carve sharply, and you can slide easily even on a rough burn. It feels good to float naturally with powder, and you can also slide aggressively because it is easy to handle. I personally feel that I can rely on it. I am 165 cm tall and weigh 62 kg, and now I am riding a 152. I used to ride a slightly over-spec 157, but it is just the size for me. When I first got on the 152, I only slipped on one lift, but it was fun and fun like a fish that got water. Also, even though there are models suitable for powder and freeride, PARTY PLATTER I think that is the most freestyle board. Of course, the freeride performance is also very high and it is fun to ride. However, it is a board that really brings a section with artificial terrain such as bowls as much as that. It's easy to play with turns and skate-like movements such as lip tricks. "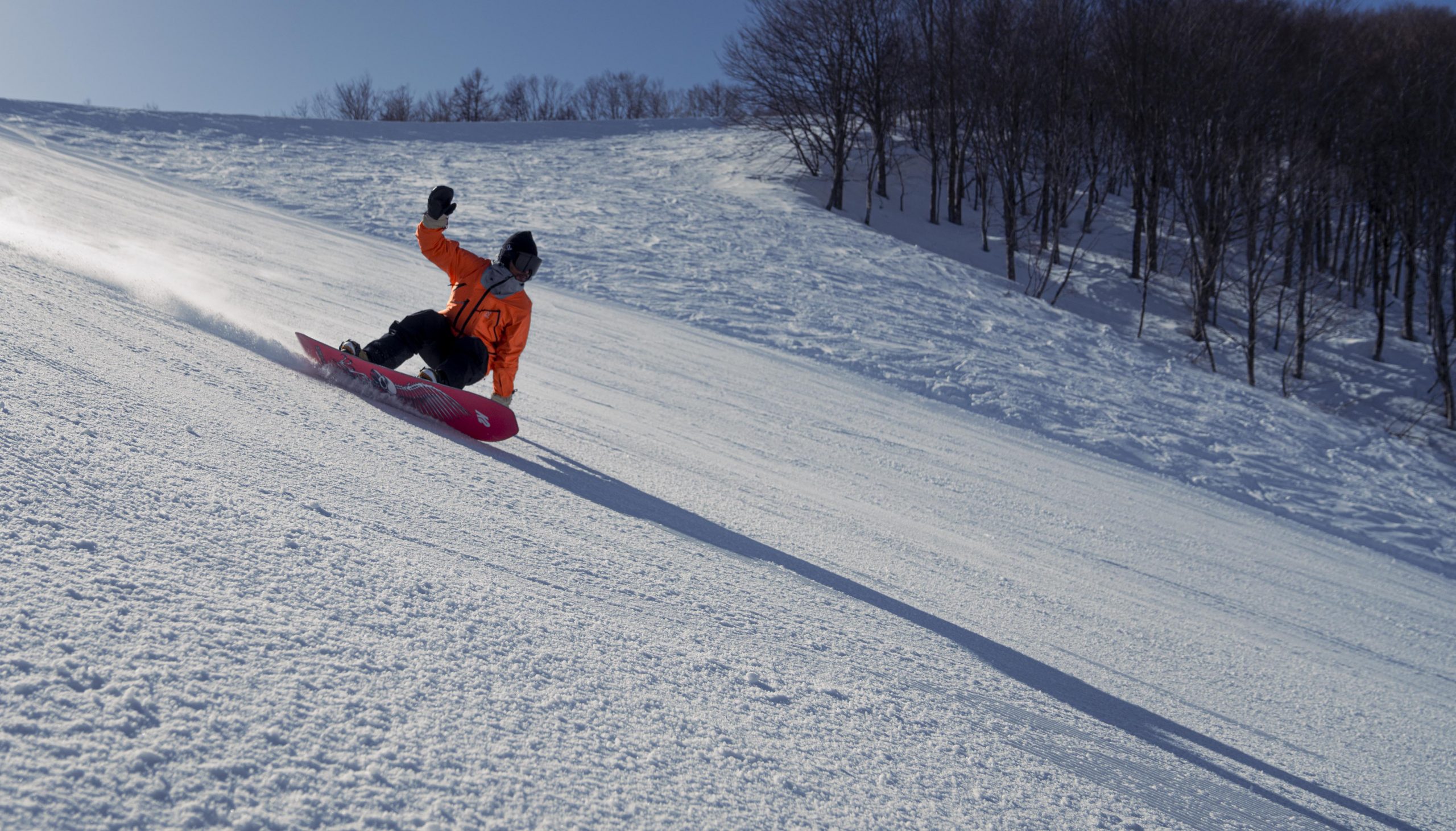 There are two recommendation stances !?
"The recommendation stance is usually written near the insert hole where the screw is attached. This board actually has different recommended positions for freestyle and freeride, and there are two recommendation stances. If you attach it here, it becomes a twin and it is easy to play freestyle, it feels like it is set back and it is easy to freeride with this stance. I ride in the middle of those two recommendation stances ( (Laughs). My stance is a little narrow, but I want to enjoy both, so I'm greedy. "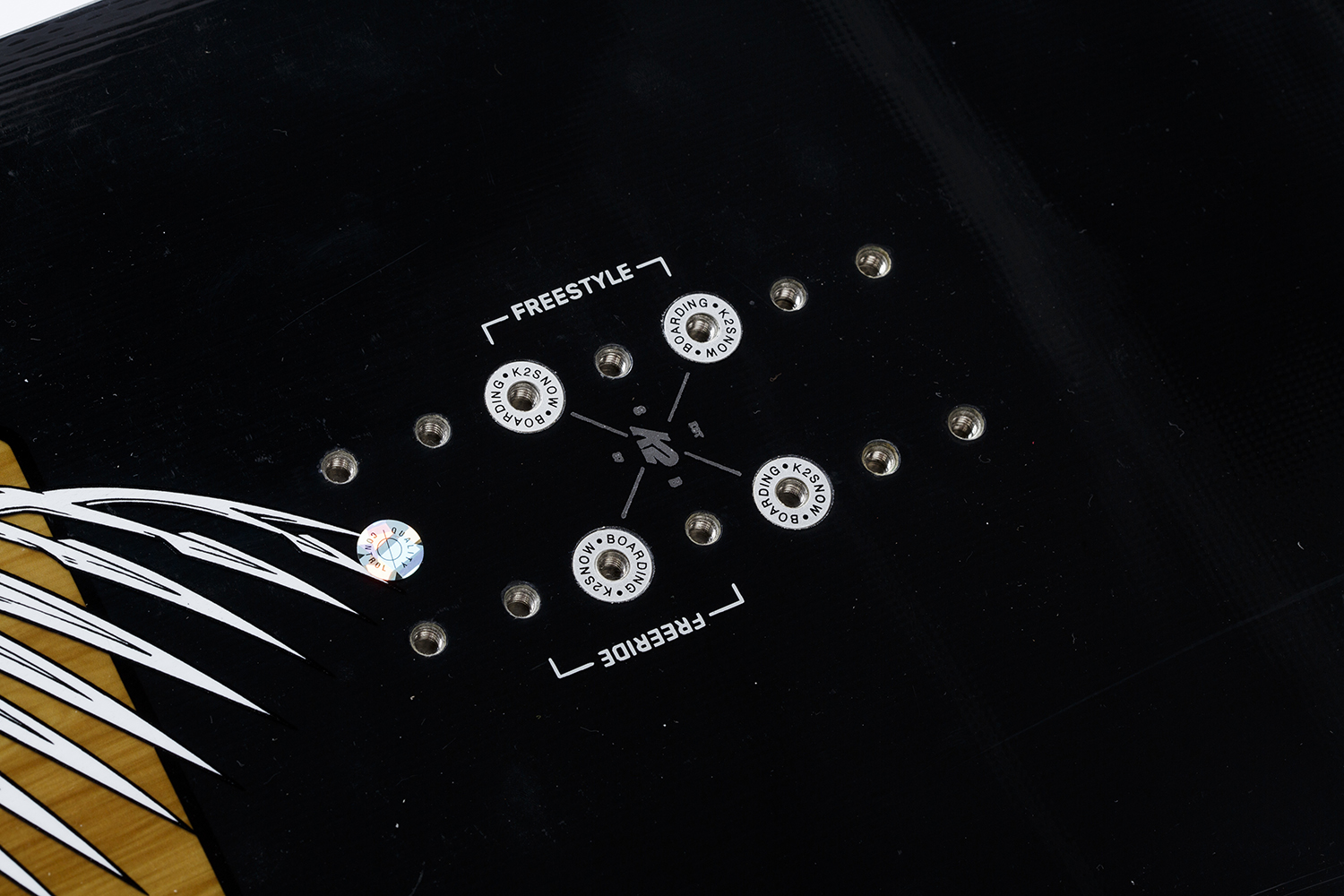 With the best companion in the best winter that will come again
"The first half of last season was a season with a lot of snow and a legendary one. It seems that the snow is amazing even though there are few people due to the corona storm. Even if you go from noon in all directions, the slope is buff buff. I feel like I was slipping. I'm planning to buy a common ticket for Hakuba Valley this season, so on the day I help my parents' hotel at the foot of the Sakihana slope in Happo, not to mention Tsugaike, Norikura, and Cortina, which are close to my house. I'm thinking of slipping in all directions. So I gradually turn on the switch and shoot in the mountains of Hakuba. Oh yeah, at this age I got on a freeride board and even wear outdoor clothes I was wondering if it was a little too clever. It was more yancha and bad, and the freestyle route was nice (laughs). So, from this season, clothing and other items have a strong freestyle color. The board is also positioned as a freeride type in K2, but the collaboration model with Tony Hawk seems to have a freestyle mind and a rebellious spirit at the root, and it is actually skate-like. You can also ride it. So, I think I can express the ideal style I was looking for more than ever this winter. Speaking of expression ... the same is true of the previous HACHI video work. However, the music that was played in the whole story was originally made by myself. Recently, I also work as a track maker like that. I also make custom-made tracks after watching the video, but that music I'm wondering if the activities will be more freestyle-minded than ever. "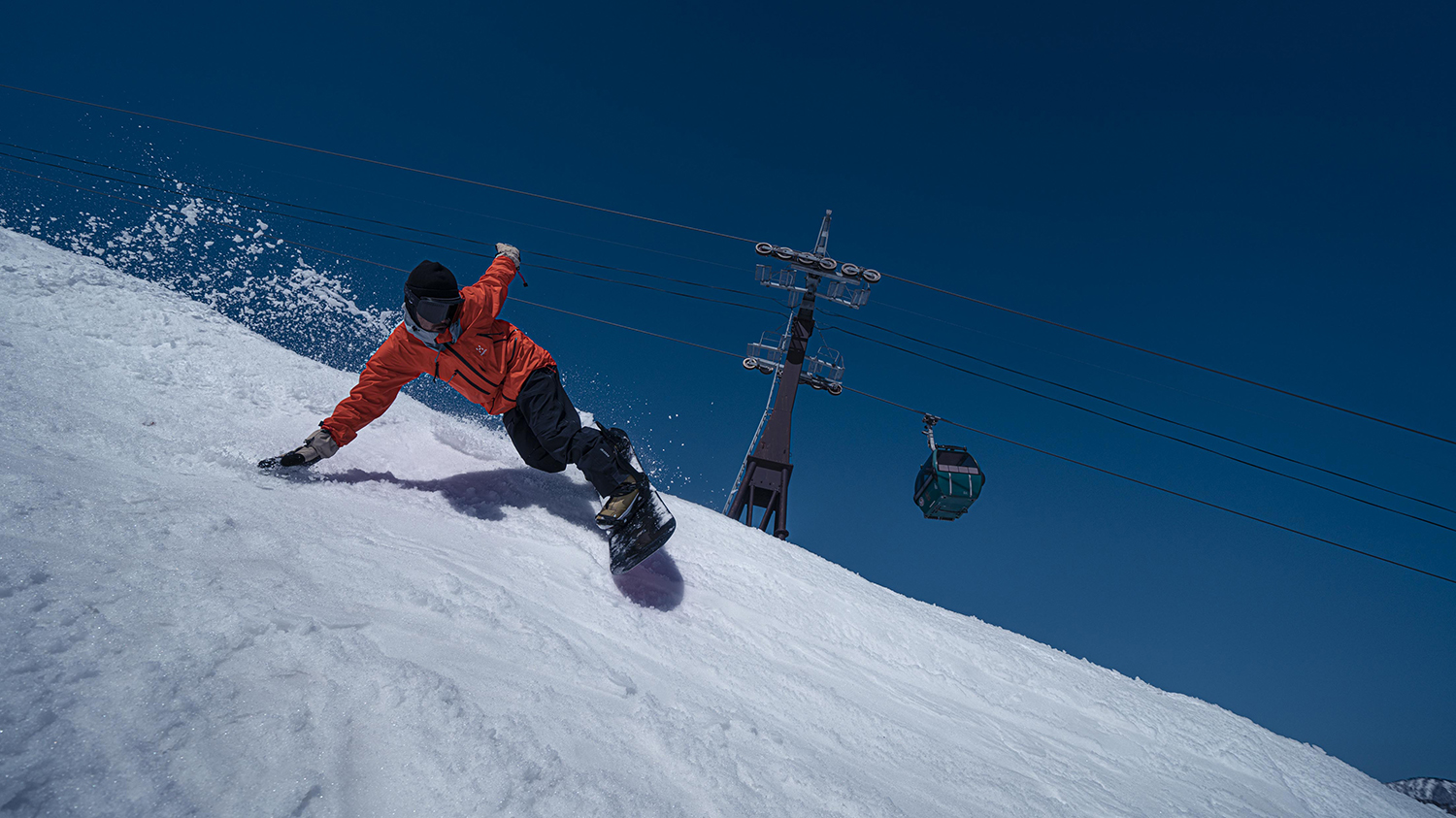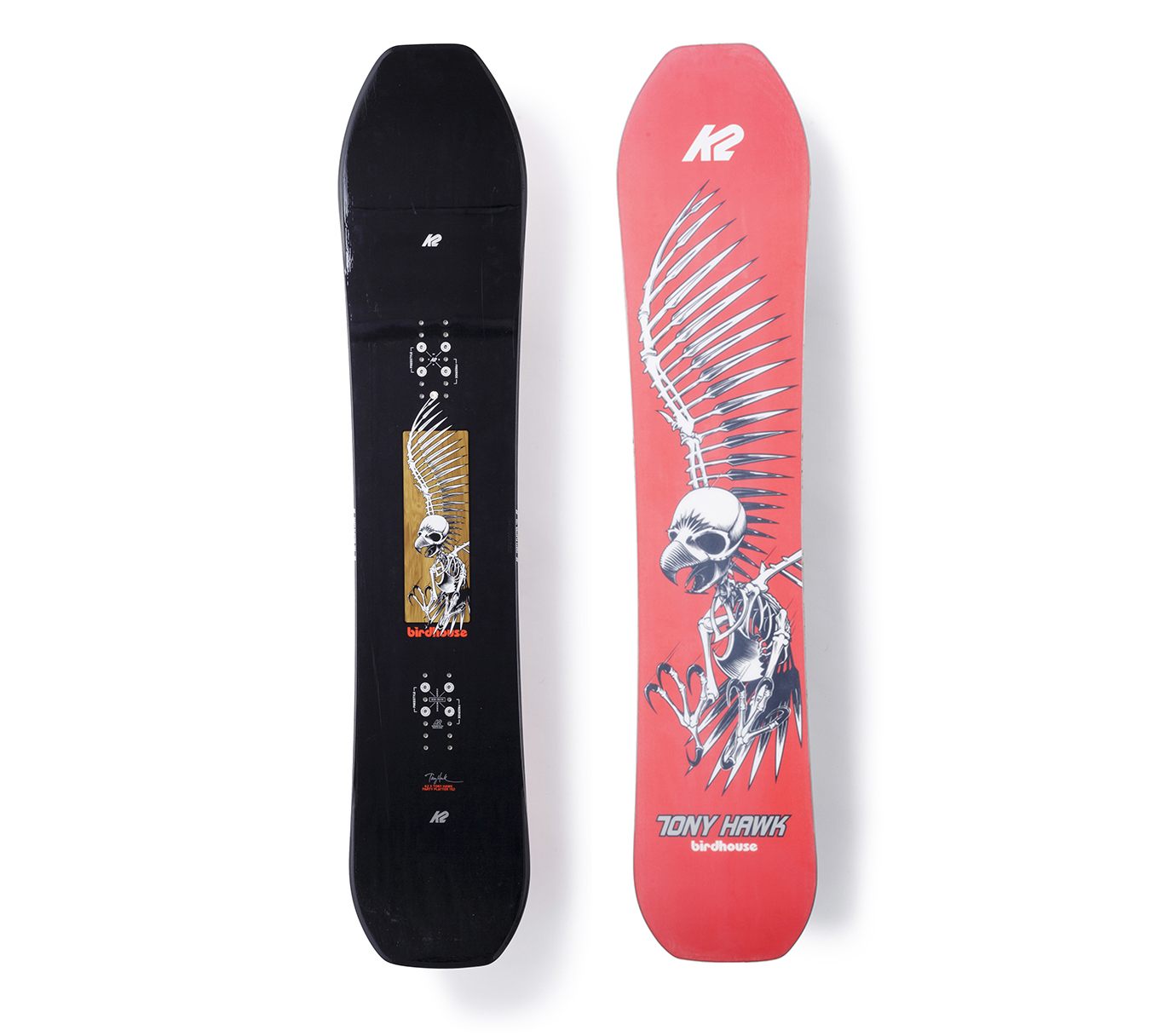 K2 PARTY PLATTER x TONY HAWK x BIRDHOUSE
★ Overall length: 152 cm
★ Effective edge length: 104.0cm
★ Waist width: 27.0cm
★ Size variations: 147, 152, 157 cm
★ Price: 79,200Yen
------------------
Click here for the digital catalog for this term.