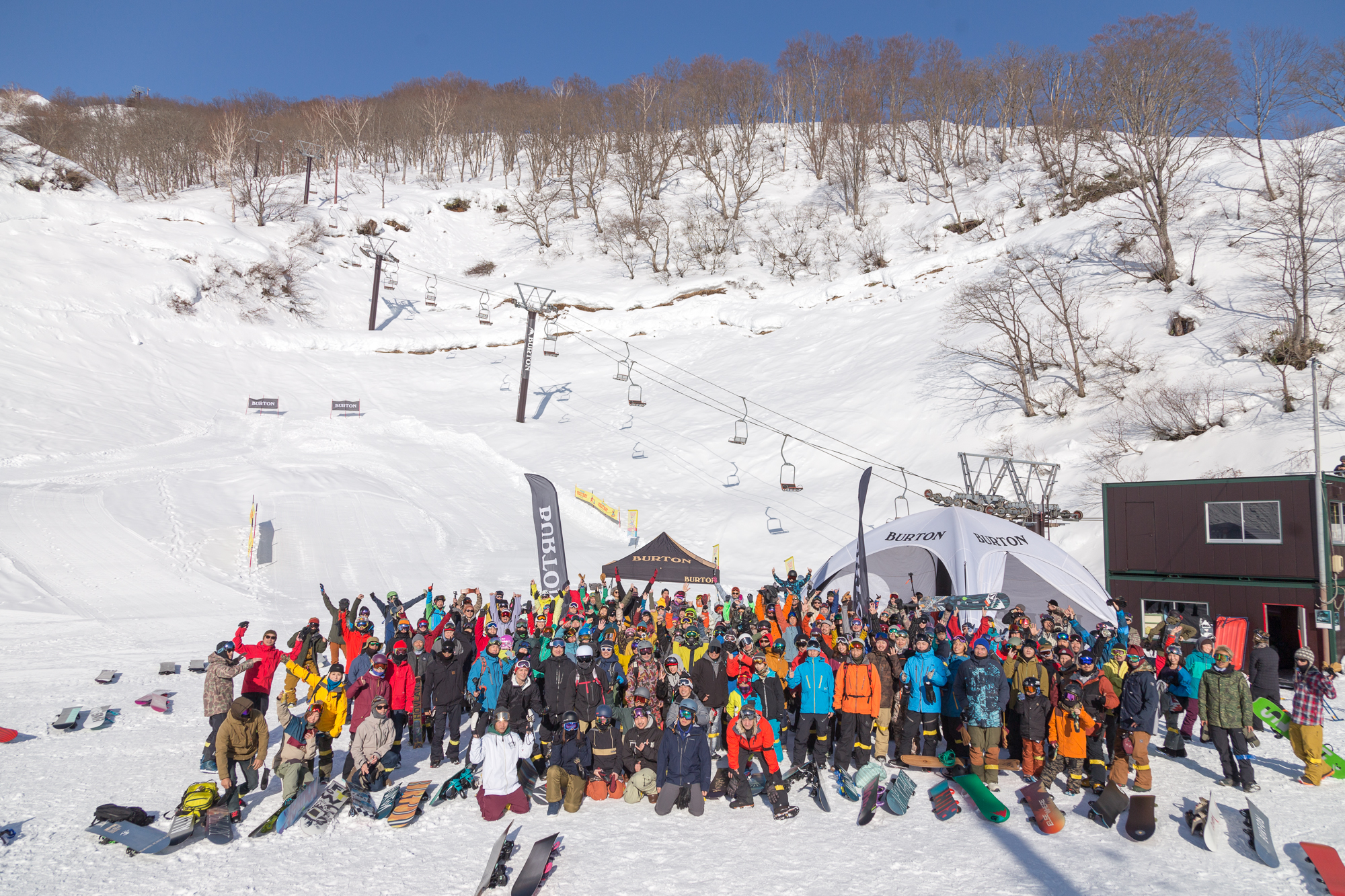 Seki Onsen Ski Resort in the sunny winter, which is reminiscent of the spring weather.It's usually cold to wear down in this high season, but on the contrary, if you wear down, you'll get sweaty, just like a test drive in late March. Is it okay to be so warm on January 3th?Everyone is wondering, but the event "Burton POWder Day" to enjoy Burton riders and powder snow has started.
The riders gathered were Terje Håkonsen, Mickel Bang, Christian Harler, Masanori Takeuchi, Shota Suzuki, Ryomasa Takahashi, Shunsuke Hoshino, Yuki Furihata, and Yutaro Miyazawa.Terrier was also scheduled to participate in the Freeride World Tour, so participation on the day was threatened, but due to the schedule of the tournament, he was able to participate safely.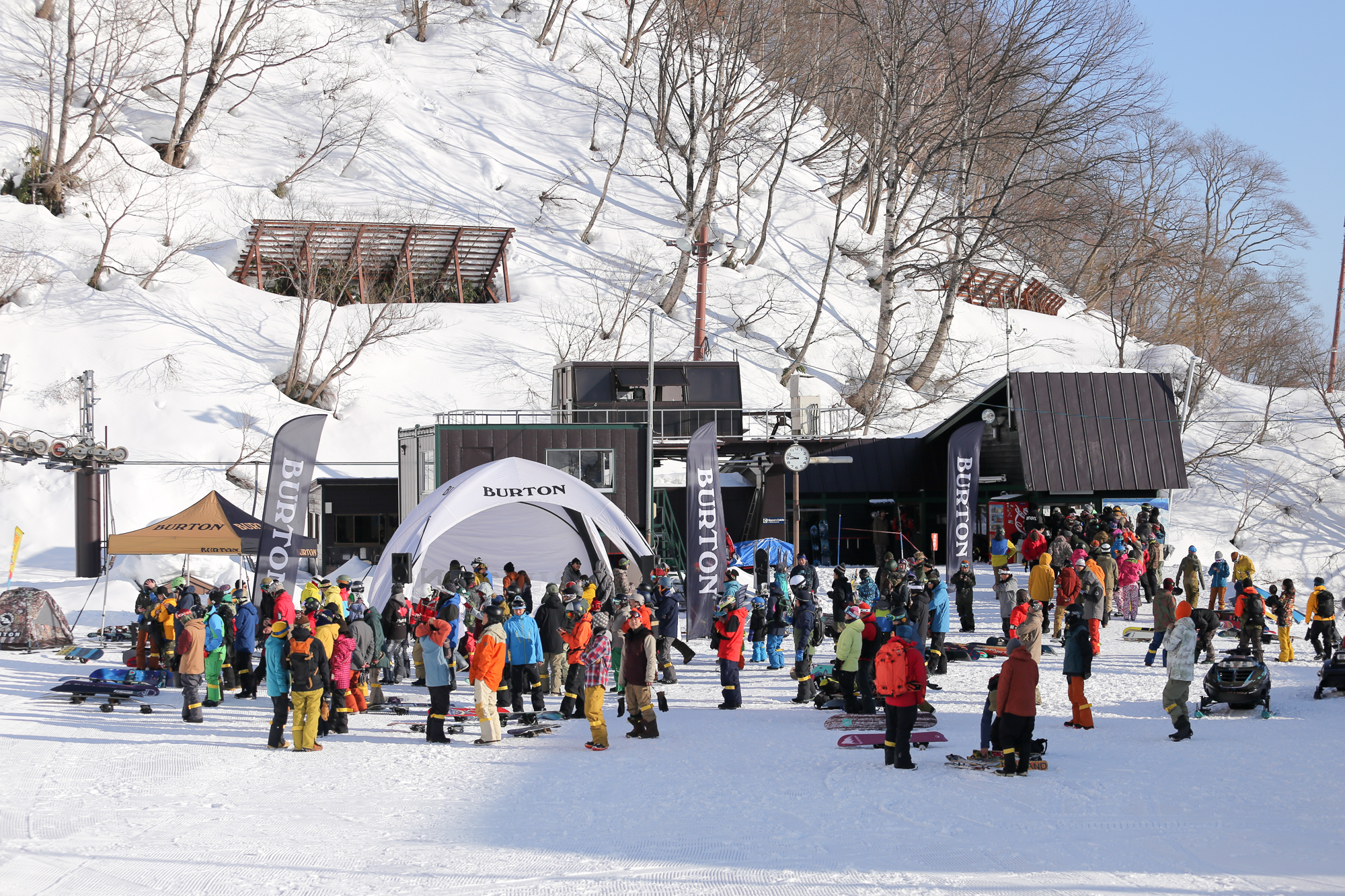 As a matter of fact, the snow quality of the Seki Onsen ski resort on that day was that the wet snow that had fallen a little the next day remained, and the slope in the early morning was like a ticking mountain.Starting with a demonstration of Burton riders sliding down in front of the front wall, which is also a specialty of Seki, the Burton riders gathered this time will perform freely even in such a situation.Among them, Terrier's creativity was a masterpiece, finding the terrain and creating a showcase at key points such as handland, and excited the crowd.During the riding time with participation, Terrier, Mickel, and Christian were skating together, and there were about 3 Japanese fans who wanted to see them at a glance around them all the time. In the situation of slipping.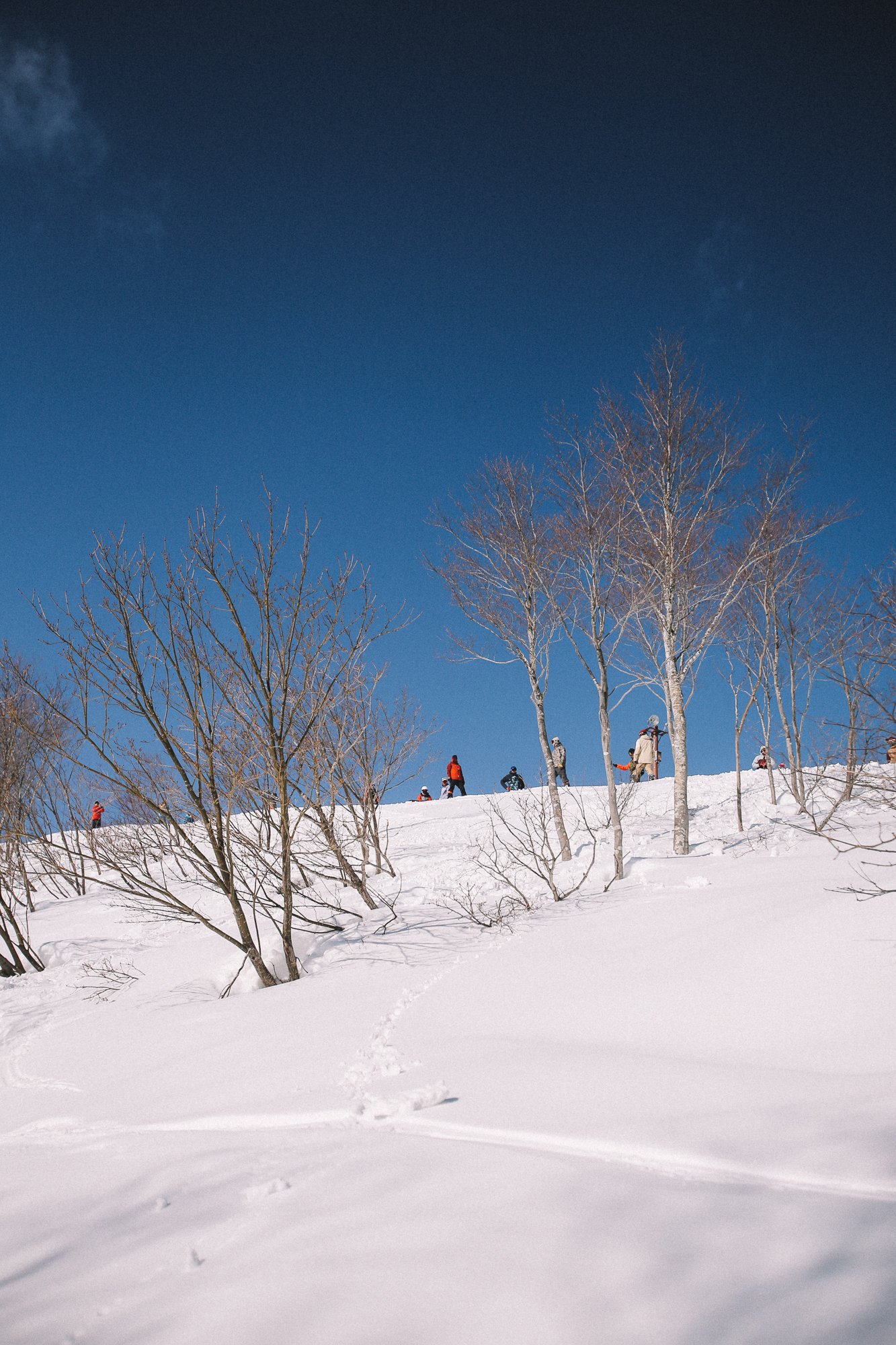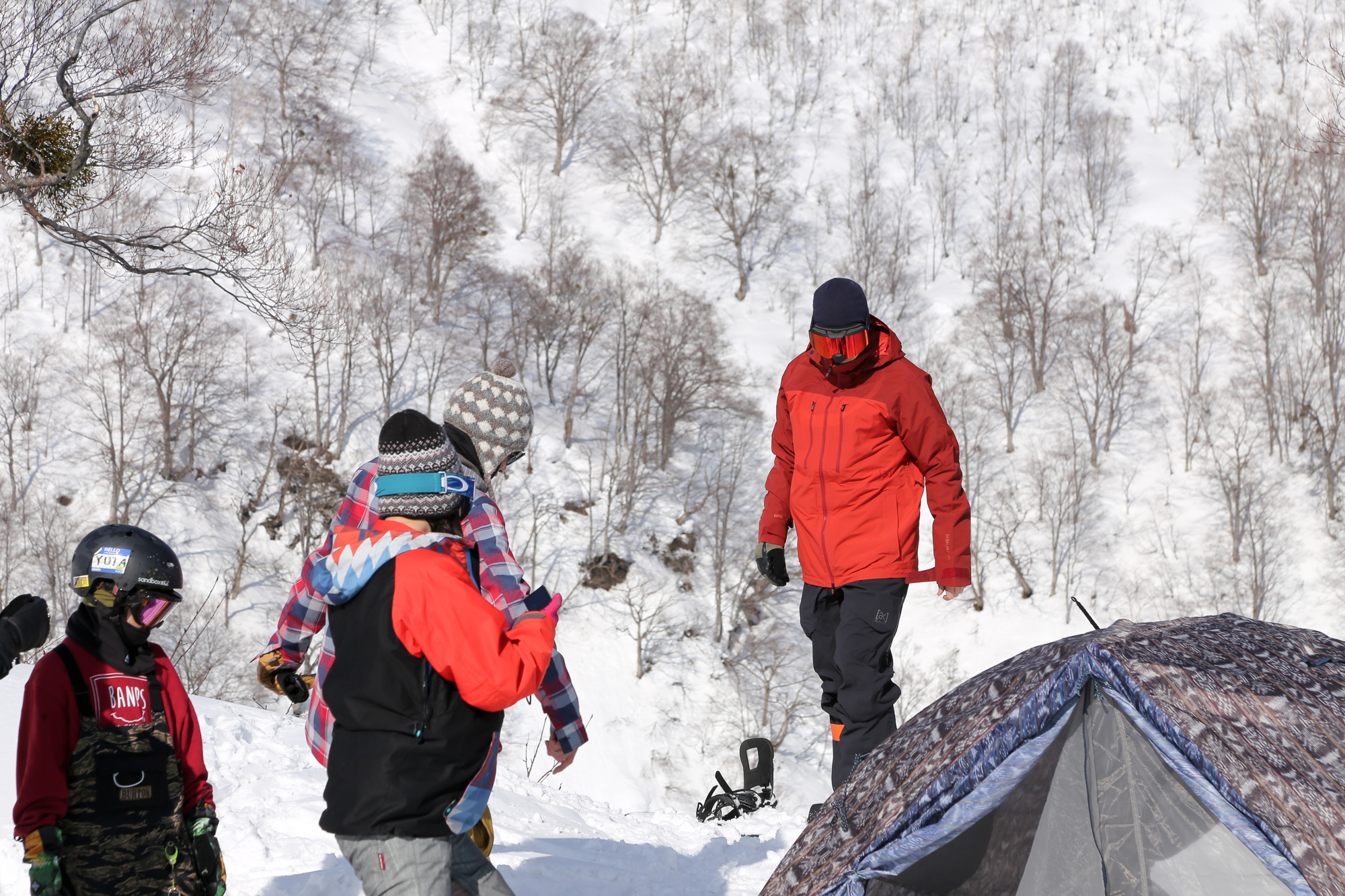 In the morning, the conditions on the slopes were quite hard, contrary to the weather and the peaceful atmosphere of everyone, and there were scenes where it was frozen, so we had a hard time, but it is true that the three people found hit points and played well.Participants who were slipping with Terrier deciding the method air at an excellent timing were impressed that "it was good just to see this in front of me."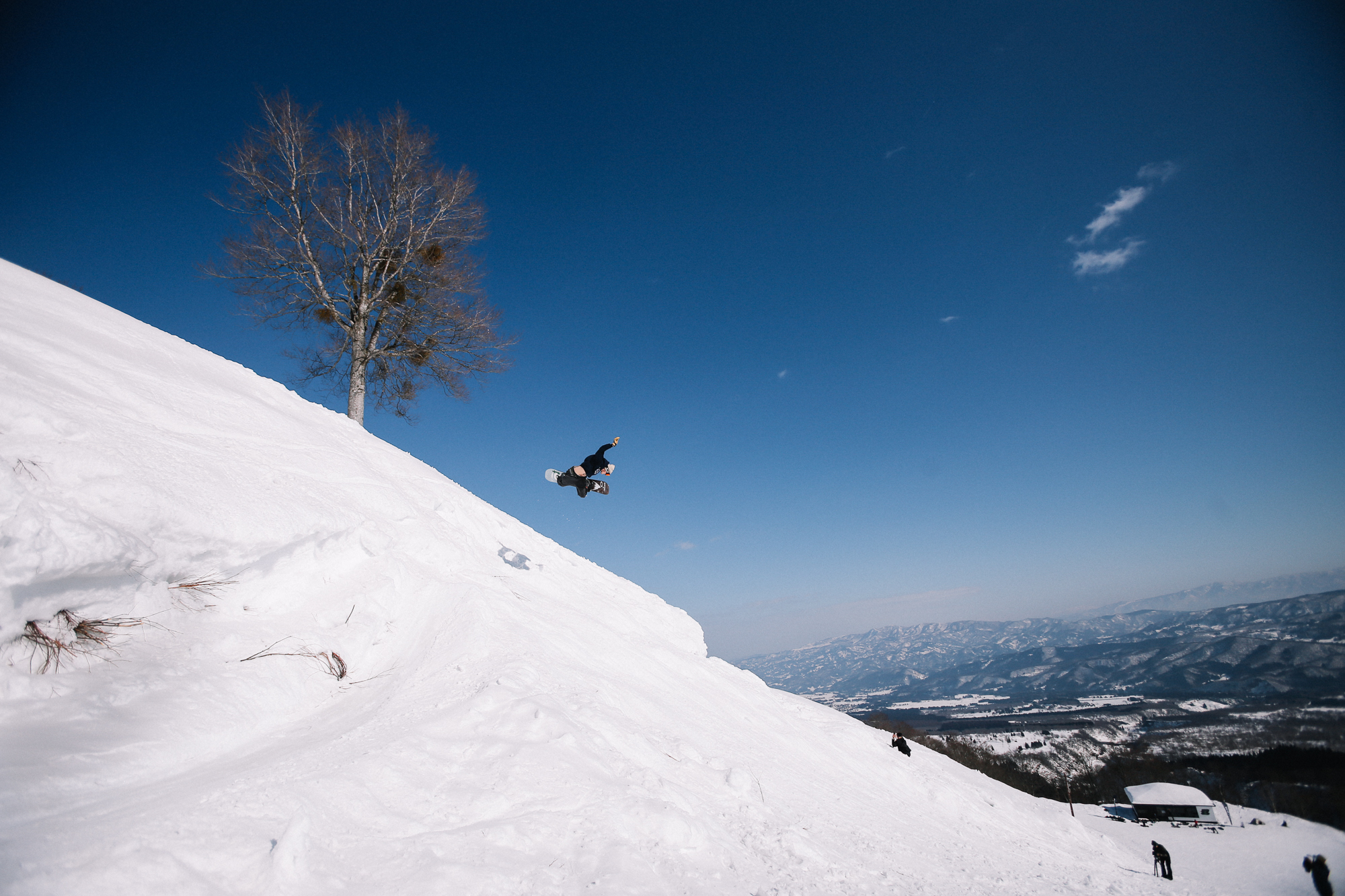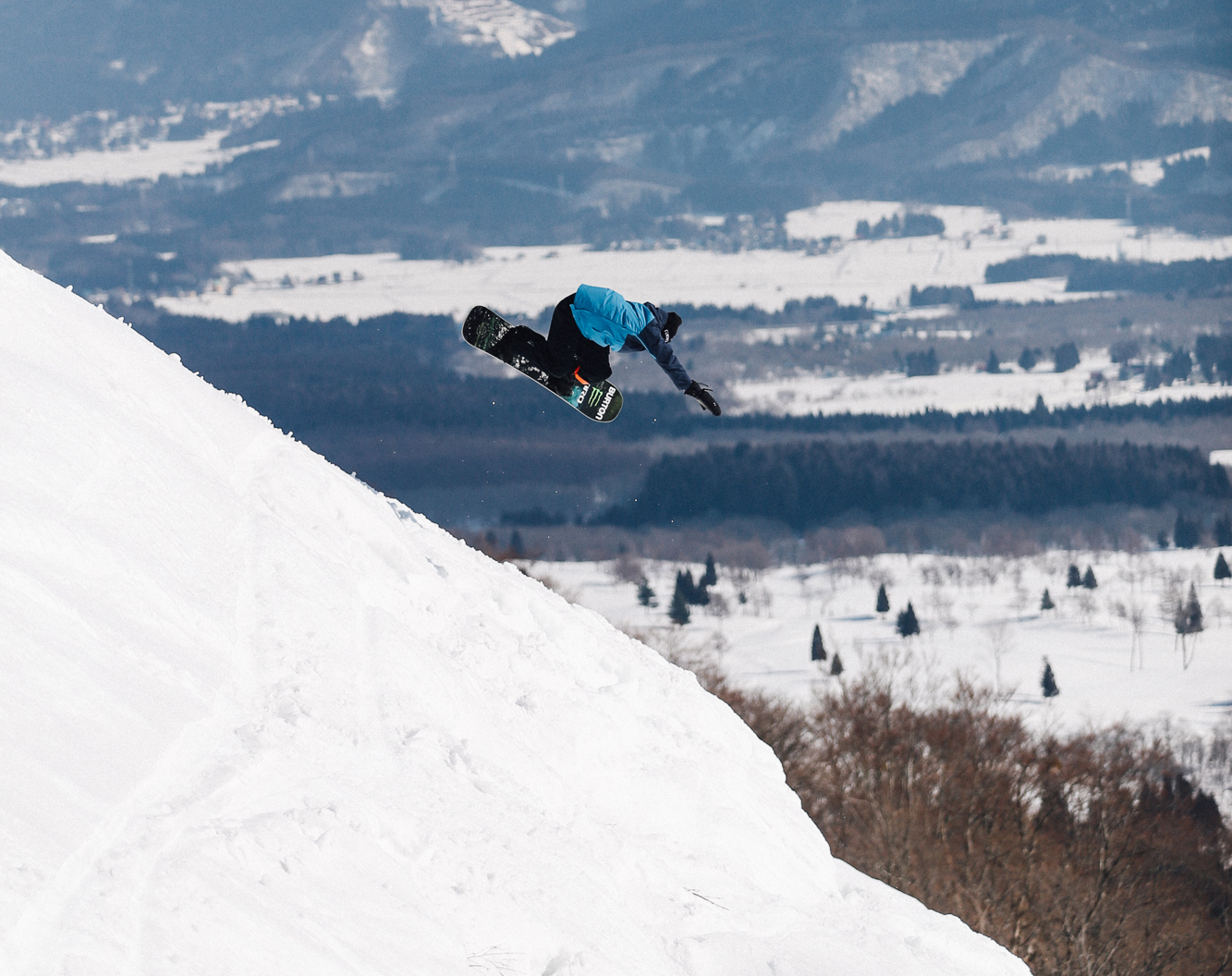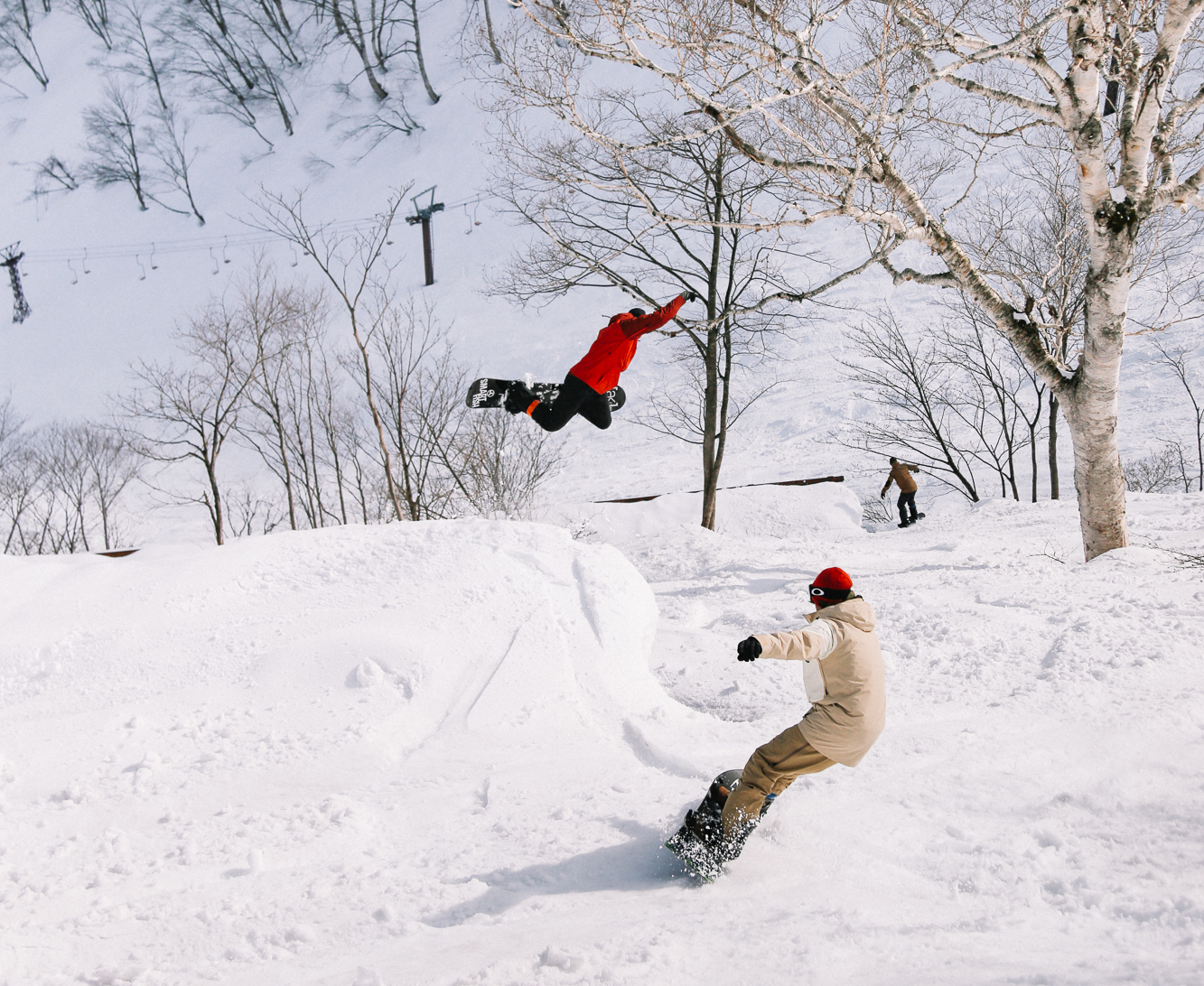 When such a corps of Terrier was free-running on five or six slopes, he found a group that slipped into the Burton tent in the base area with a lot of sweat as if it were coming out of the sauna now.It was a group of MASA and Shunsuke Hoshino who had disappeared on the lift at the same time as the event started.Apparently, from the beginning, I caught Seki's famous single lift and enjoyed Haruizawa next door.It seemed that he was heading for the development of a route that could be called "POW der Day".However, when I saw the sweaty appearance of the returning party, it was beyond my imagination that the road to pioneering was steep (laughs).
Guest riders and participants who enjoy themselves and slide.It was impressive that all the members were looking for a playground and pushing each other while being moved by each other in the area called Seki Onsen, which is inseparable from Burton riders such as MASA.The reaction of the participants is simple. Most people say, "I wanted to see Terrier!"It was obvious from the line of autographs, and Terrier was actively taking pictures, shaking hands, and signing without a grin.Many men and women in their 30s and 40s came to the venue, and since they started snowboarding in their teens, many people have been addicted to snowboarding and have continued to this day.Also, in that generation, children were born and became parents, and many of them were already in their early teens and were kids snowboarders, and there were many snowboard families who participated with kids this time as well.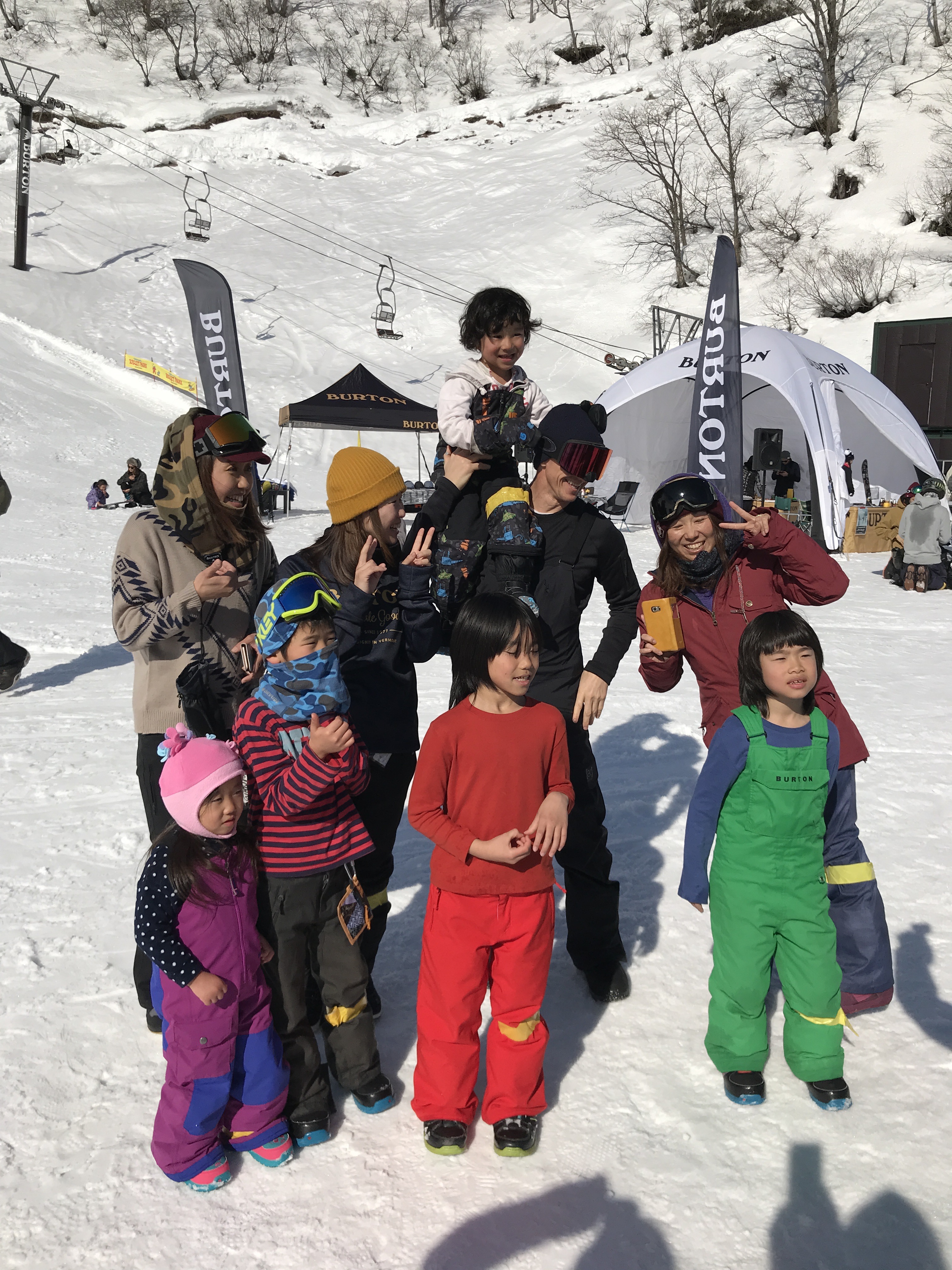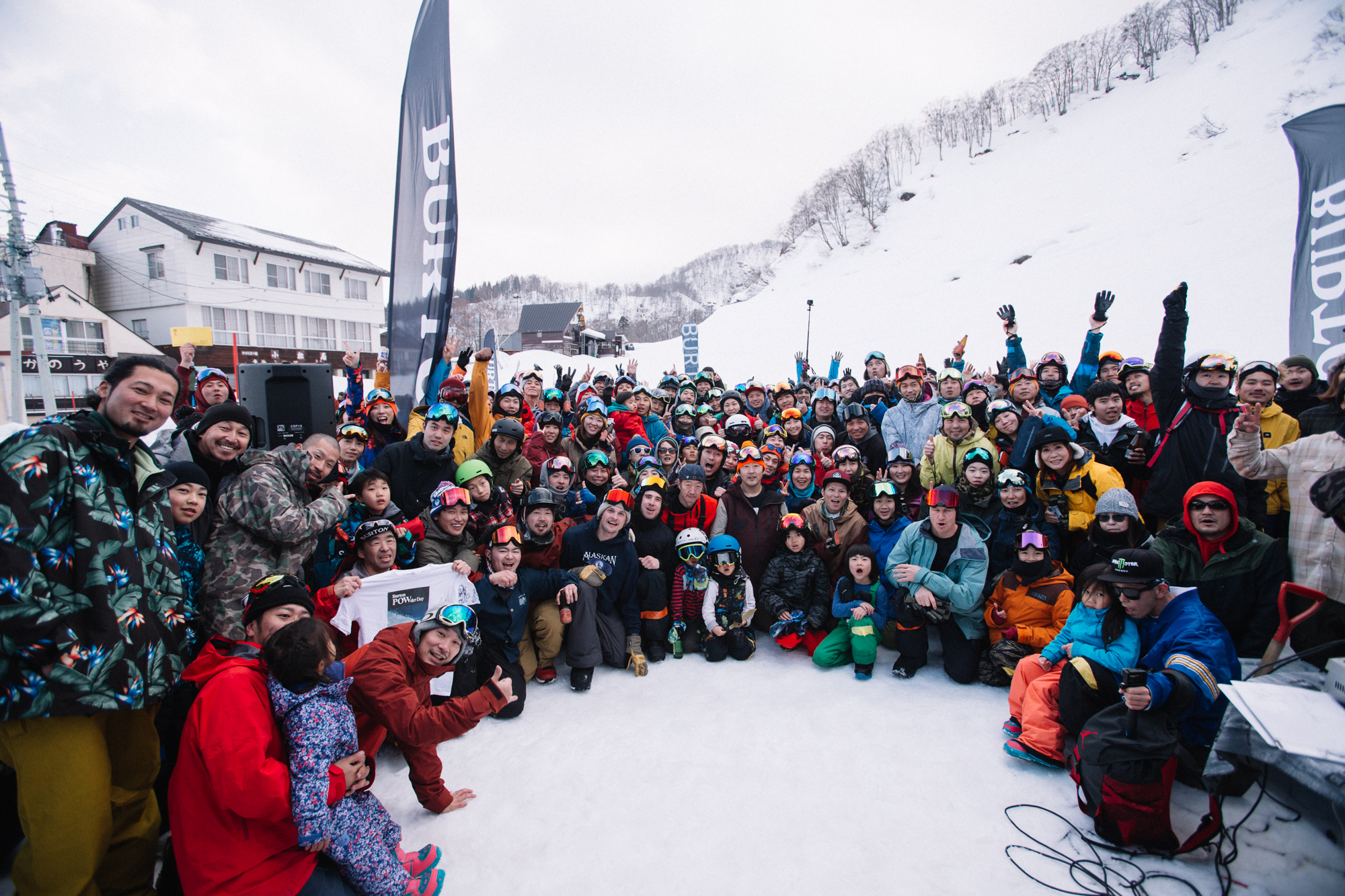 What the participants were most pleased with at this event was that they were able to fully enjoy the time to skate and take pictures with the live riders at their own pace.Burton's popular riders can only be seen in magazines, videos and network information.
The riders I admire are in front of me, and they fit together in the picture and spread on SNS. It was a fun event where I could hear the excitement of the participants saying "It was fun to participate in POW der Day ~ It was great ~!".
report: T.Tsukada
photo: Seth Mccallister