It has become a blog after a long time. .. ..
I'm the man who was swept away by the times when I was struck by SNS and neglected my blog.
Now,
Someone told me that Saitama Quest is on Google Earth!
Uhhhh! !! !!
Something amazing! !! !! !!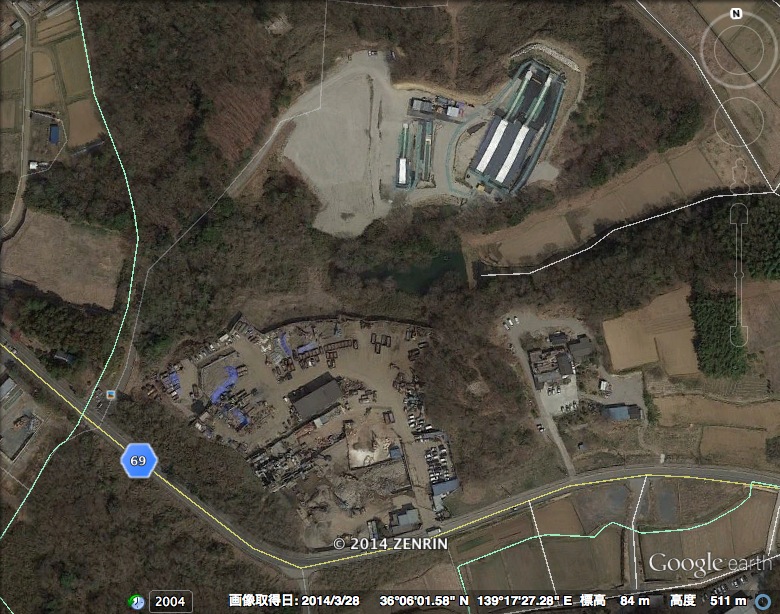 When you get closer ...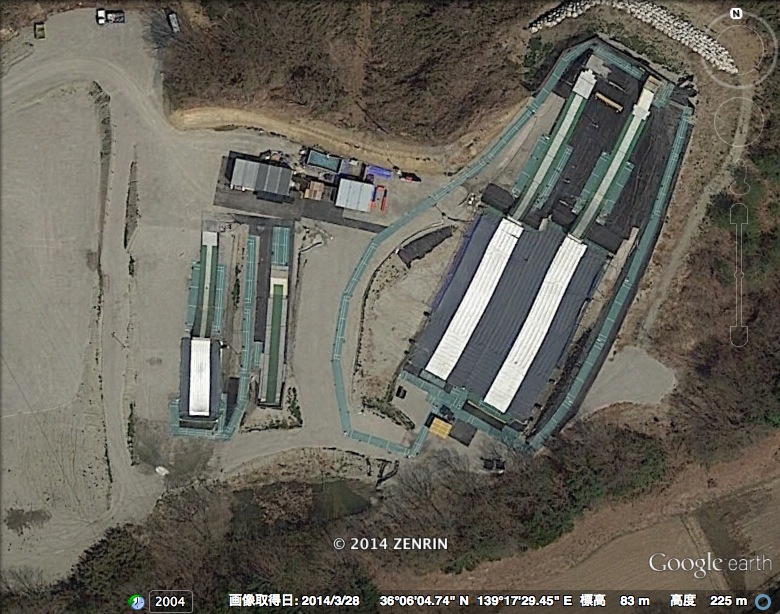 Uhhhhhhhh! !!
Moreover, this is a recent photo because it was after the renewal of Yagura.
I'm doing my best here in this off-season as well.
So, my title is Saitama Quest Director.
Right now, I don't call myself a professional snowboarder except in most cases.
Former professional snowboarder.
Being a YONEX support rider, First Children rider, etc. has not changed.
Since I carry such a signboard and I have money, goods, etc. that I get from slipping, I am allowed to slide with professionalism.
However, we have declined the contract money of the main sponsor YONEX, which we have received as a basis for our daily lives, since the contract was renewed last spring.
And I told YONEX that I would decline from the contract renewal in the previous year (that is, two years ago).
This is because I wanted to make my work as a staff member of Saitama Quest, which started construction from the beginning of last year, the center of my life. (I started thinking about it a year ago when I started working at Obuse Quest)
I have decided that my movement as a YONEX rider will never be as immobile as before, and I will not be able to move as much as the consideration for receiving money as a contract money.
At the same time, it's just the Olympic year, and I hope that young children, including (Aono) Ryo and (Nedefuji) Ayumu, will devote more to their contracted player budget.
So I thought I wouldn't want to be a professional snowboarder if I had to eat it.
I think a professional snowboarder is a slippery profession.
Snowboarding your own is worth the price, and that's the seed of rice.It's simple.
Each person may have a professional image.
This is what I have longed for as a professional image, and it is also a decisive factor in having a more professionalism for my current job.
Nowadays, there are many things that cannot be reached, such as facility management, workplace creation, customer satisfaction, and lesson methods, but I want to do it with conviction.
I want to be a professional who welcomes customers where they snowboard.
As a reminder, it's a simple story that the self-proclaimed title has changed.The consciousness of slipping on the back of the signboards of the manufacturers, teams, and shops that support us remains the same.
I'm shooting a movie this year as well.
However, I would like to incorporate my new environment into the activities of carrying a signboard on my back.
By using Saitama Quest to place a rental board, YONEX was able to create a state where test rides were always held, and HEAVEN STORE also had staff and riders come to slide with customers.
RAGE EYE also came to slip many times directly from the president of GOCCI.
Being a professional snowboarder will never leave you.
As long as I'm devoting myself to snowboarding, I want to have a much better relationship no matter who I am at that time.
In his late 30s, he gradually got used to the new environment, got married, and became more and more active.
Especially the staff who work together in Saitama have wonderful staff who will ignite the fire with the desire to do their best.
If you look at Google Earth next year, I'll do my best to make it an even more powerful aerial photograph of Saitama Quest!
PS. I didn't move to my current position with money.It's harder to manage now.However, there was a time when I was wondering if I could continue to do dangerous things while I had a family.
However, ironically, my jumping skills have improved dramatically because I skate more often in Quest than when I was doing professional activities.
So I still want to go to the tournament.This is more of a pure test of skill as to how well I can communicate with my middle-aged people, rather than the sense of duty to be a rider.Especially in the last 10-1 years when teens are emerging.I want to reward you!