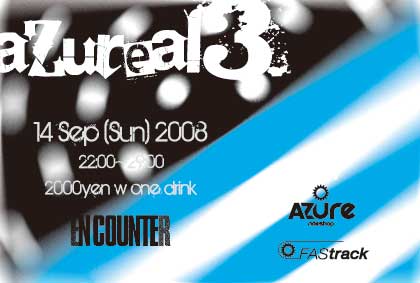 I'll do it this year too!
AZure rideshop 3rd anniversary event "AZureal 3"!
And this year, FAStrack will be added, and it will be grand! !!
"AZureal 3"
September 2008, 9 14:22 START
@ EN counter
2000 (1 DRINK)
Thanks to all of you, AZure rideshop will celebrate its 9rd anniversary on September 10th!
(It's been 3 years since it opened ... I was surprised at how fast it was!)
This year, we will change the location to the dining bar EN counter at the north exit of Tachikawa station!
The contents are currently being planned, but as events that are currently decided, SNOW will have a preview of "BLACK" and "CK4VM vol.3", music time by DJ, live performance, lottery, etc., a luxurious guest & event suitable for the 3rd anniversary. I think it will be!
Please come visit us and let's all get excited on the day ♪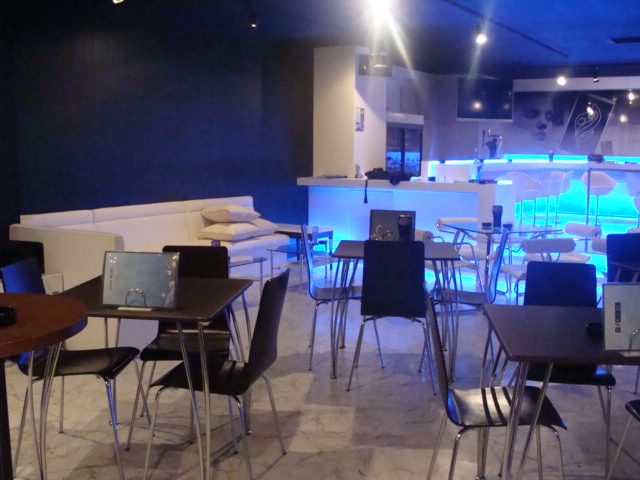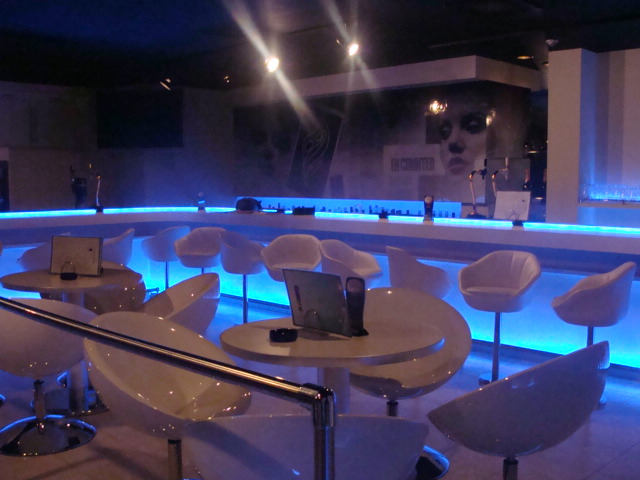 The venue, EN counter.
A fashionable dining bar with XNUMX darts and a large screen in a fashionable store based on white and blue.
This year, I will use this EN counter because I want to talk slowly with everyone.
There will be a live performance of Junglist Youths led by FC's Kurimon on the day, so please look forward to it.
And we welcome the participation of people who haven't come to AZure yet!
Let's participate in this event and enjoy tours during the season together!