Insta360 has been active in promoting the snowboarding scene, such as participating in this year's "FREERIDE WORLD TOUR JAPAN" as a PARTNER.
As the name suggests, Insta360, which is very popular for its excellent high-performance 360 ​​action camera, has newly announced a product called "Insta360 Flow".
Insta360 Flow is the world's most advanced digital camera that can be attached to any smartphone.AIIt is a gimbal for smartphones equipped with a tracking function.
I think most people have used a selfie stick for smartphones, but have never used a gimbal. can be tracked,3Axial image stabilization for extremely smooth shots.
The Flow also has built-in functions as a selfie stick, tripod, and power bank, so you can use it anywhere.Moreover, it is smart and highly portable, and has a good size that does not get in the way.It is OK to attach a smartphone and immediately shoot a snowboard on the snow.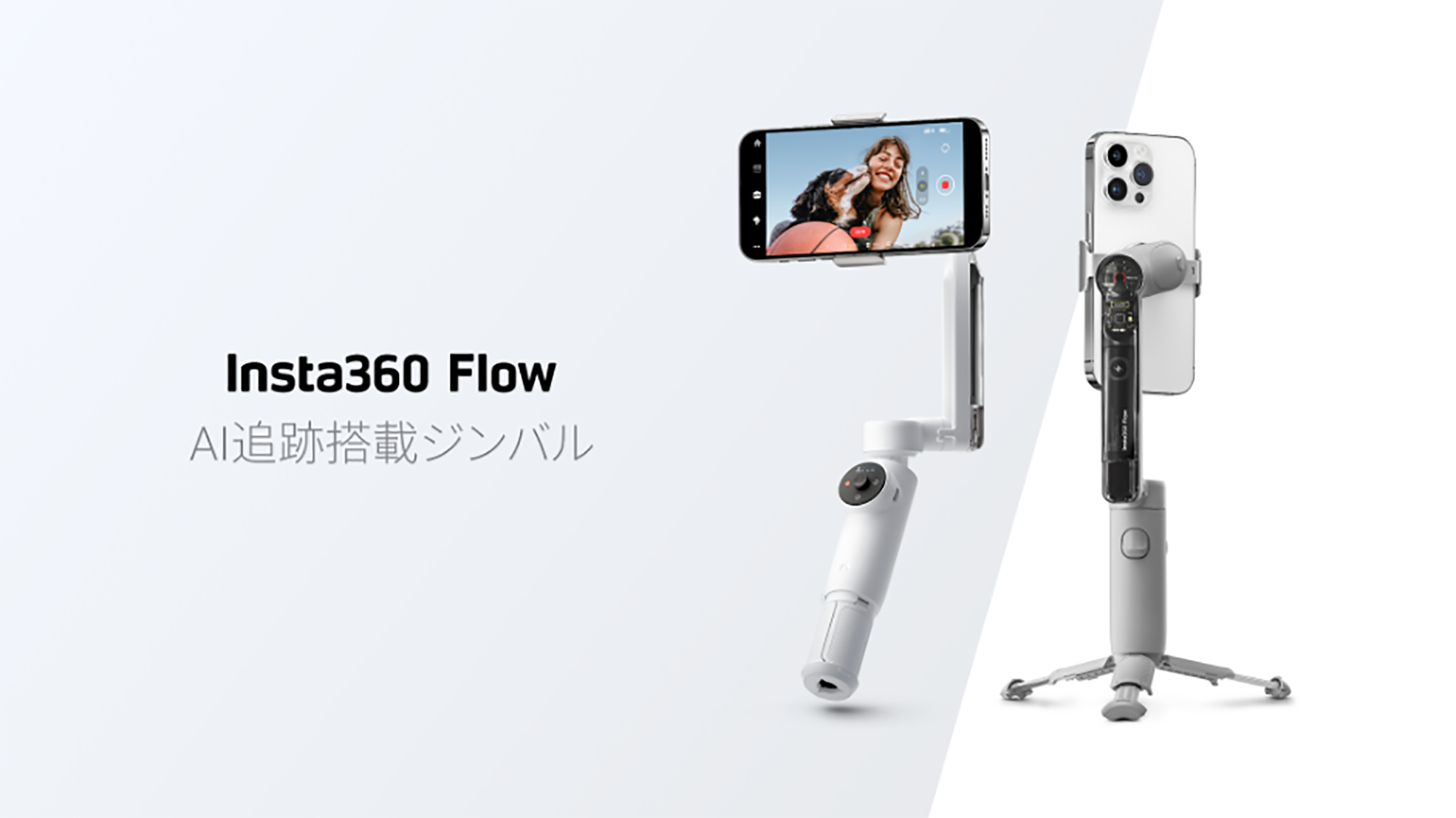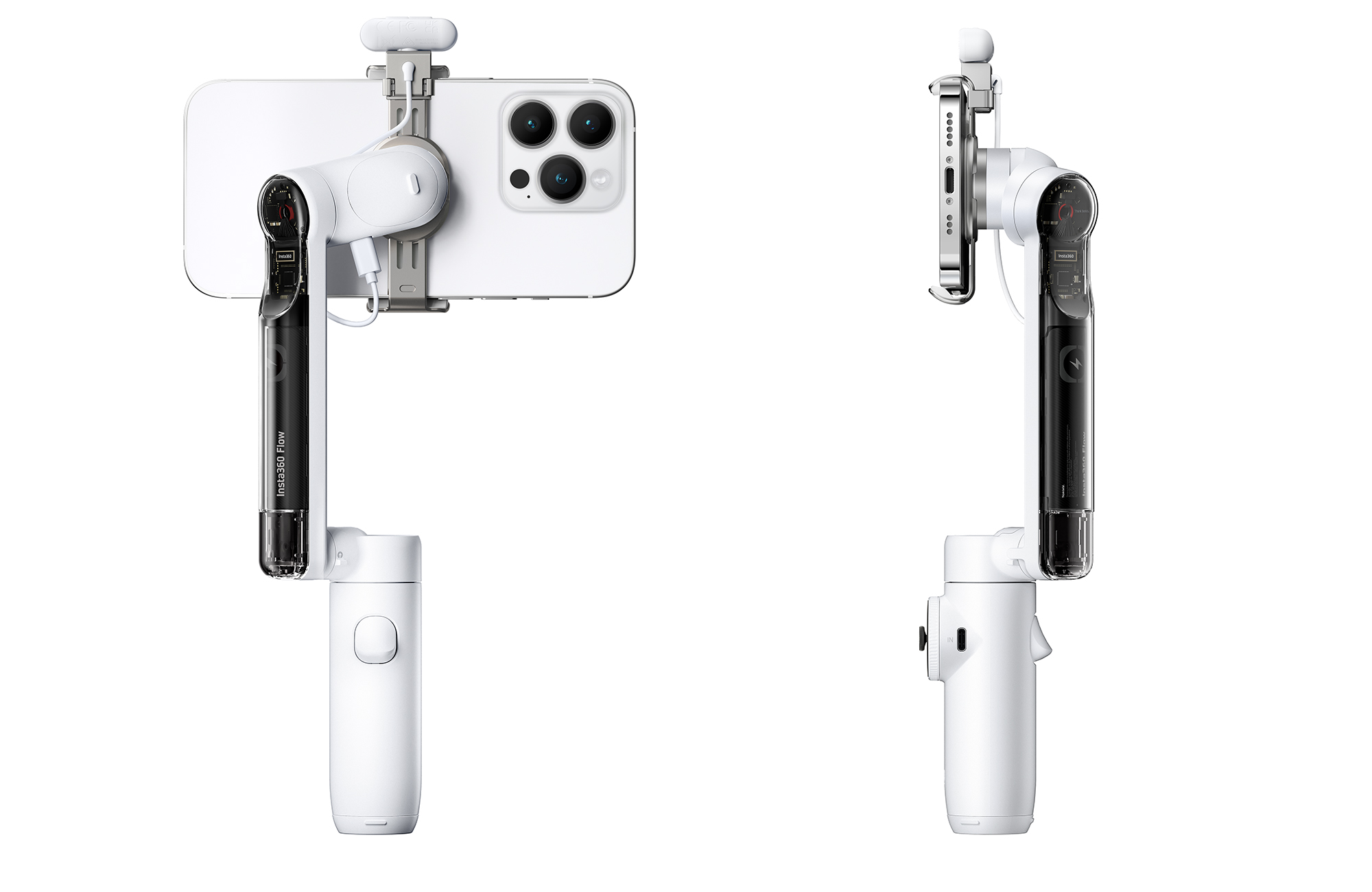 Feature 1> Unparalleled camera shake correctionAIChase
AItracking and3With axial gimbal image stabilization,Process from application to course commencementmakes it easy to create creative images.
Process from application to course commencement's mechanical image stabilization function allows you to achieve blur-free shots in any scene.It is excellent when shooting in dark places or when zooming in, which cannot be handled by the electronic image stabilization of the smartphone.Process from application to course commencementWith anti-shake and a convenient handheld design, you can track yourself not just in a fixed position, but wherever inspiration strikesProcess from application to course commencementcan be used to ensure consistent shots every time.
Insta360 OfAI Tracking technologydeep track 3.0Combined withProcess from application to course commencementThe gimbal design of,It can also track your subject in real time, rotate with your subject's movement, and automatically frame your shot.deep track 3.0's unrivaled accuracy offers the following technical advantages:
Accuracy: With the person re-recognition function, the same person can continue to be tracked even if the same person is blocked from view during recording, and can continue to be tracked even if the shape of the subject changes.
Diversity: Use zoom tracking, slow motion tracking and even live mode to track during a video call,

FaceTime

,

Instagram

,

TikTok

You can perform live distribution with other apps such as.
Reliability: It recovers tracking when the subject goes out of frame.

Process from application to course commencement

continues tracking by zooming out and following the direction in which the subject is moving.
This allows you to set up a tripod and automate your shoots, even solo.
またwith gesture controlProcess from application to course commencementto start tracking hands-free or change the direction of the camera.No need to press a button.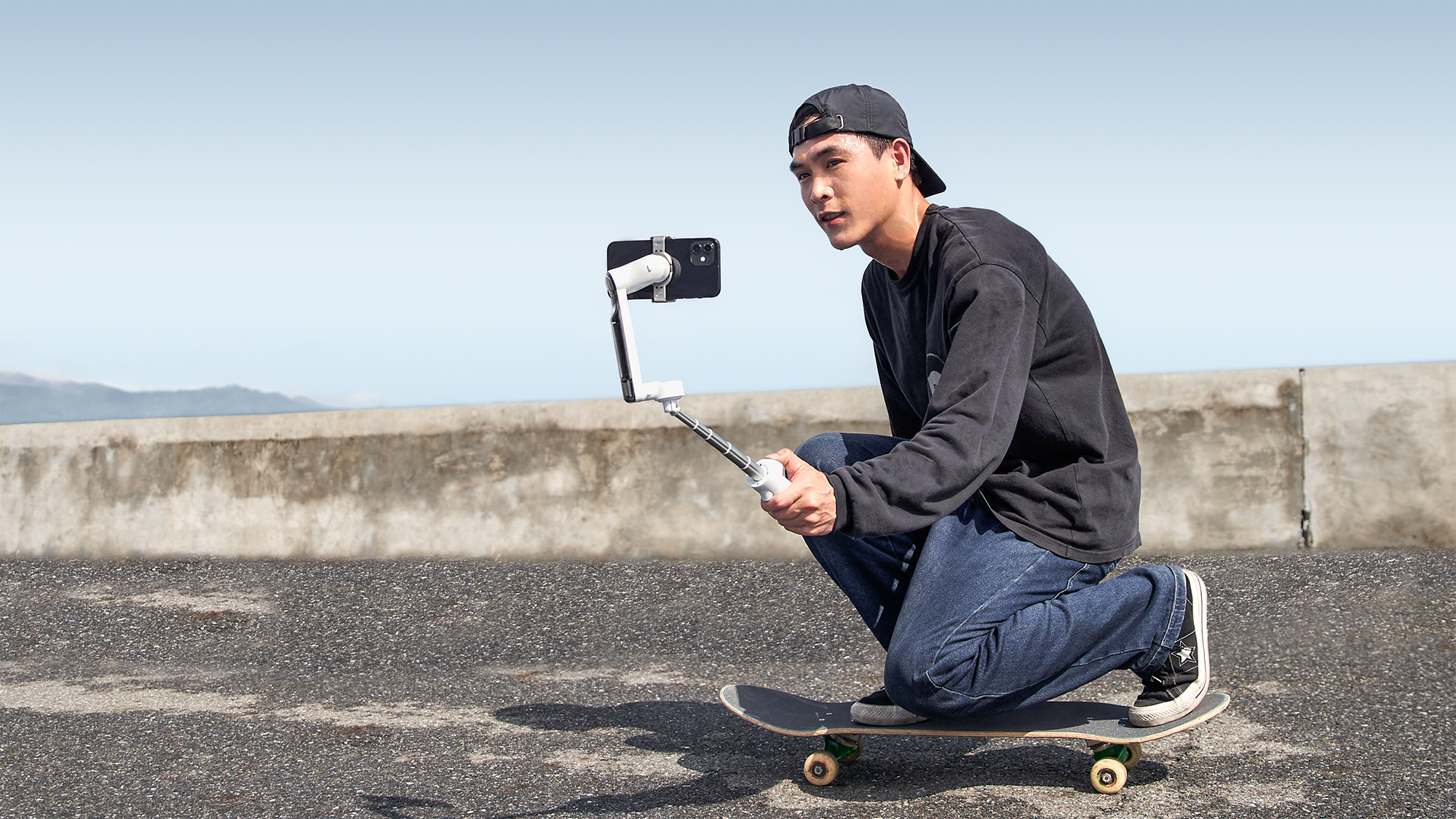 Feature XNUMX > All-in-one smartphone content creation tool
Portable and versatileProcess from application to course commencementprovides all the shooting tools you need for shooting on the go1The only smartphone gimbal built into one device.
Selfie stick:the extension rod

215 mm

Extends to take selfies for cinematic low-angle shots.
tripod: Extend the tripod from the handle to shoot yourself, motion timelapse or

360

You can shoot creative effects such as degree photos.
mobile battery:

Process from application to course commencement

is best in class

2900mAh

Equipped with a battery, you can also charge your smartphone while shooting.
Built-in cold shoe: No additional accessories required, just add an extra mic for next-level audio.
Process from application to course commencementattaches your smartphone with the magnetic smartphone clamp, unfolds in one step and starts shooting instantly.iPhone, this means a Insta360When the app connectsProcess from application to course commencementis detected and a notification is sentInsta360 You can open the app and connect.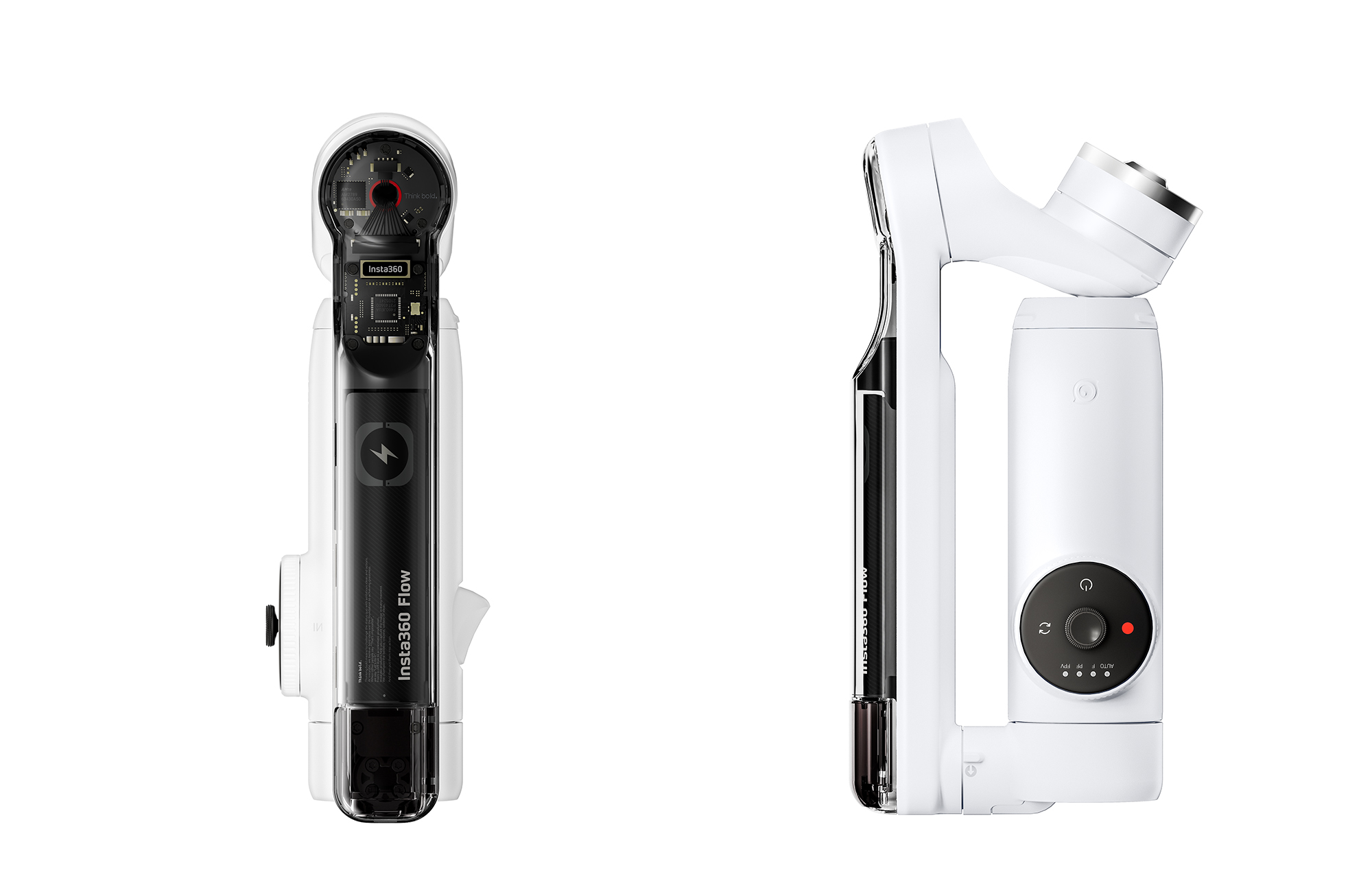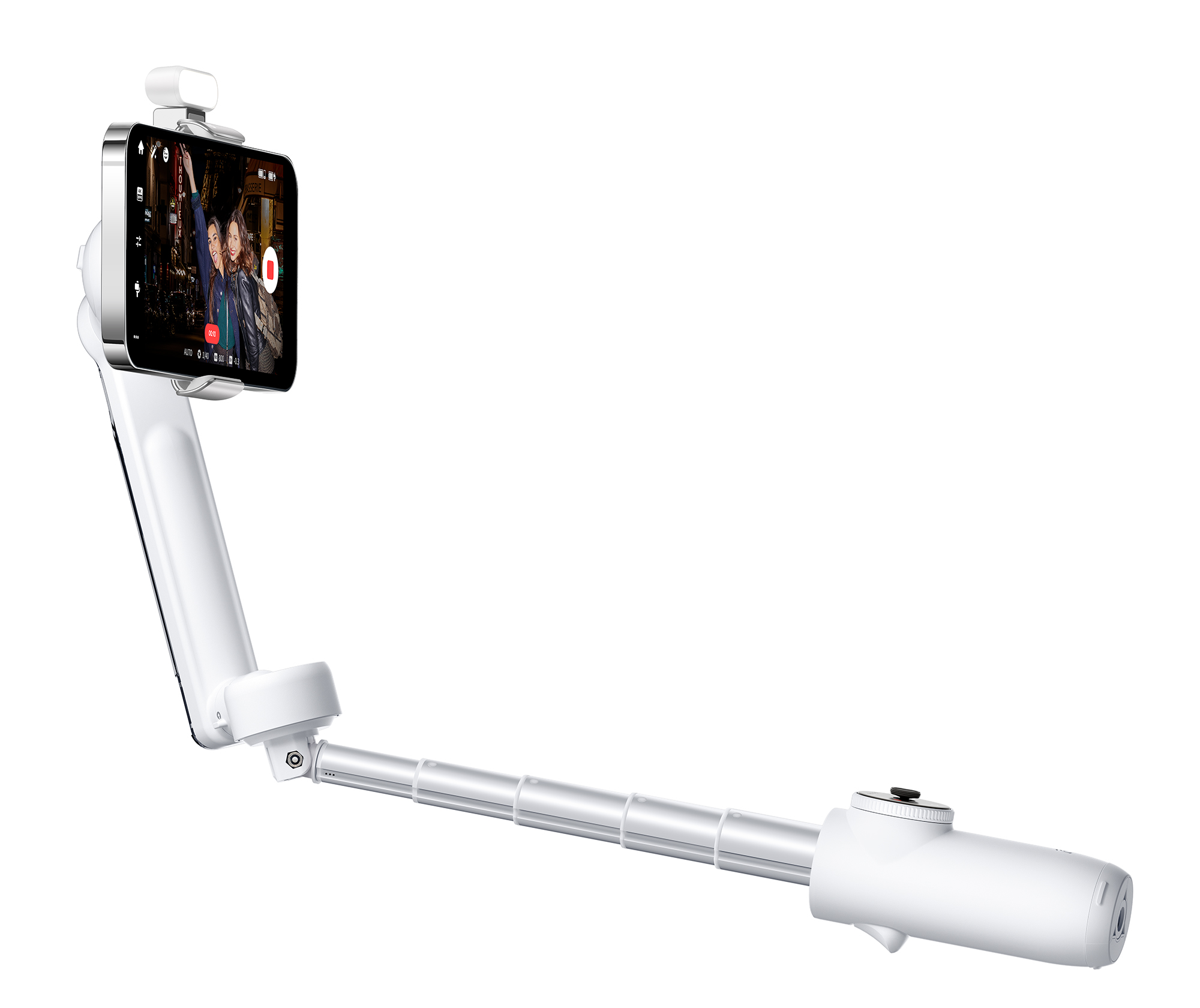 Feature XNUMX > Easy, smooth and instant shooting
Process from application to course commencementhas features that help you take full creative control.smart wheelhas a minimalist design, but is designed to give creators quick and easy access to many useful features, from shooting controls to video playback and more.Swipe the smart wheel to auto, follow, pan follow,FPV Of4You can switch to one main mode.
Process from application to course commencementUniqueauto modeautomatically adjusts the gimbal settings based on your movements, allowing even beginners to achieve blur-free shots.For creators who want to shoot more creatively,FPVUse modes to rotate your smartphone and perform barrel rolls and moreFPVYou can simulate drone-like movements.
smart wheel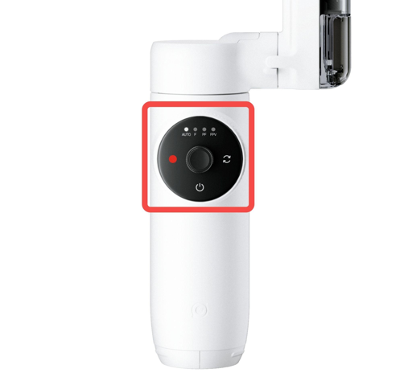 Feature XNUMX > Creative Inspiration and Effects
Process from application to course commencement TheInsta360App'sAIWe support creatives with shooting and editing tools that utilizeNot sure how to compose a shot? Use voice commands toedit genieproposes shooting techniques that match the scene.From beach shoots to bustling city scenes,80templates are available.
basketball modeA breakthrough mode for basketball fans.Process from application to course commencementWhen shooting a match with theAItracks basketballs, recognizes hoops, determines when shots are scored, and saves highlights as individual clips for easy reel editing later.
The following shooting modes are also available with a tap.
Panorama:Just by extending the tripod,

Process from application to course commencement

has an immersive panorama

360

degree,

240

degree,

180

degrees, or

3 × 3

You can shoot in grid format.

Process from application to course commencement

It is,

360

It is the first gimbal for smartphones that can take pictures.
Timeshift:You can shoot the passage of time for a certain period while stabilizing the image.Perfect for hiking and travel.
Motion timelapse:In a dynamic timelapse, over a period of time,

2

Like shooting between points

Process from application to course commencement

You can set the.
Dolly zoom:Recreate this classic Hollywood effect with the tap of a button.Great for zooming in and out on subjects.
Process from application to course commencement Of12Time's battery life means you can use it all day without needing to recharge.When the day is overFlash Cutto add seamless transitions and effects, and edit video clips to music.
<Release information>
Process from application to course commencementis the official store from todayinsta360.comand mass retailers nationwide (excluding some stores), online shops of each company, Amazon, Rakuten, etc.
Normal version:Selling price:20,900Yen (tax included) *There are two colors, Summit White and Stone Gray.
(Included items: magnetic magnet smartphone clamp, charging cable, grip cover, protective pouch)
Creator Kit:Selling price:28,000 yen (tax-included)
(Included items: magnetic magnet smartphone clamp, charging cable, grip cover, protective pouch,Spotlight,Type-C to Ccable,Type-C to Lightningcable, storage bag)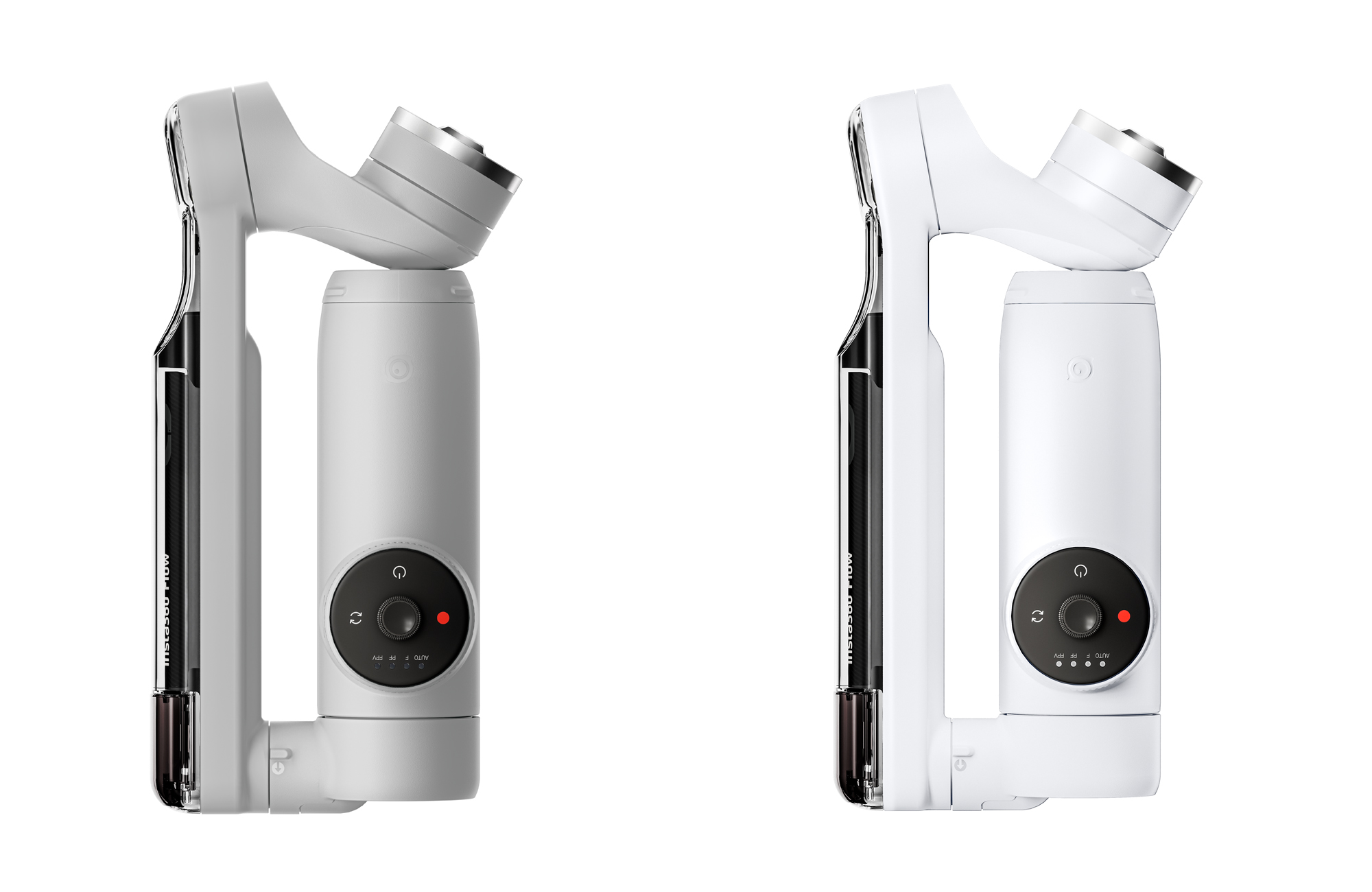 Website:http://www.insta360.com/
Facebook account:https://www.facebook.com/Insta360Japan/
Twitter account:https://twitter.com/Insta360Japan
Instagram account:https://www.instagram.com/insta360_jp/
YouTube channel:https://www.youtube.com/c/insta360japan
Tiktok account:https://www.tiktok.com/@insta360_japan
Official blog:https://blog.insta360.com/jp/