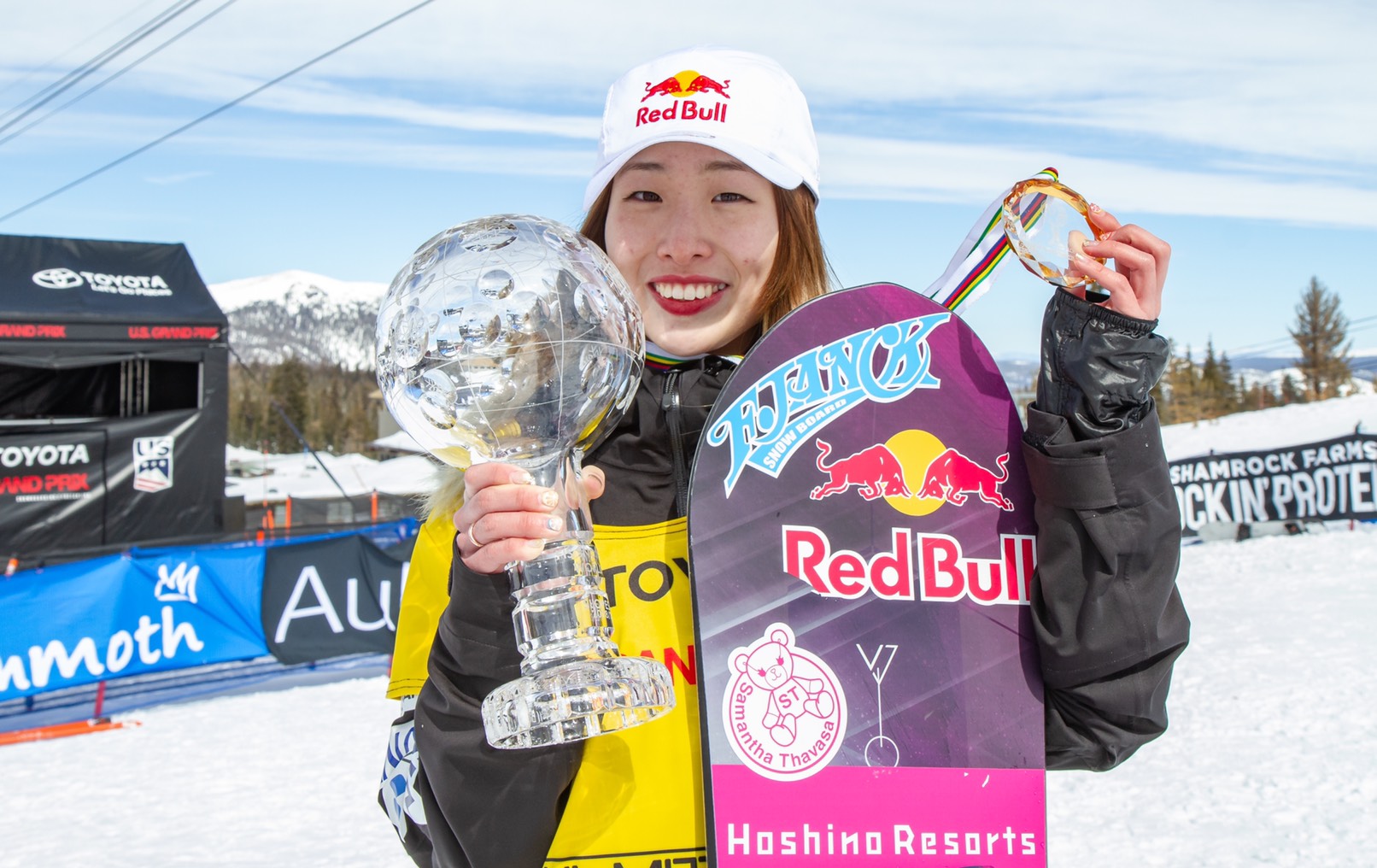 It's been 17 years since I started Kirara Camp.
I met so many kids and dads and moms, and they showed me various child-rearing through snowboarding.There are many "parenting tips" there.
What parents and children got through snowboarding, what they told through snowboarding, etc.
This time, we visited Miyabi Onitsuka Mama (commonly known as Bee Mama)!
In the 2018-19 season, Miyabi Onitsuka has another new flower.
Won two consecutive races since the opening round of the World Cup, also won the 2-2018 Women's Snowboard Slopestyle by event, and won the 19 BURTON US OPEN Slopestyle 2019rd place.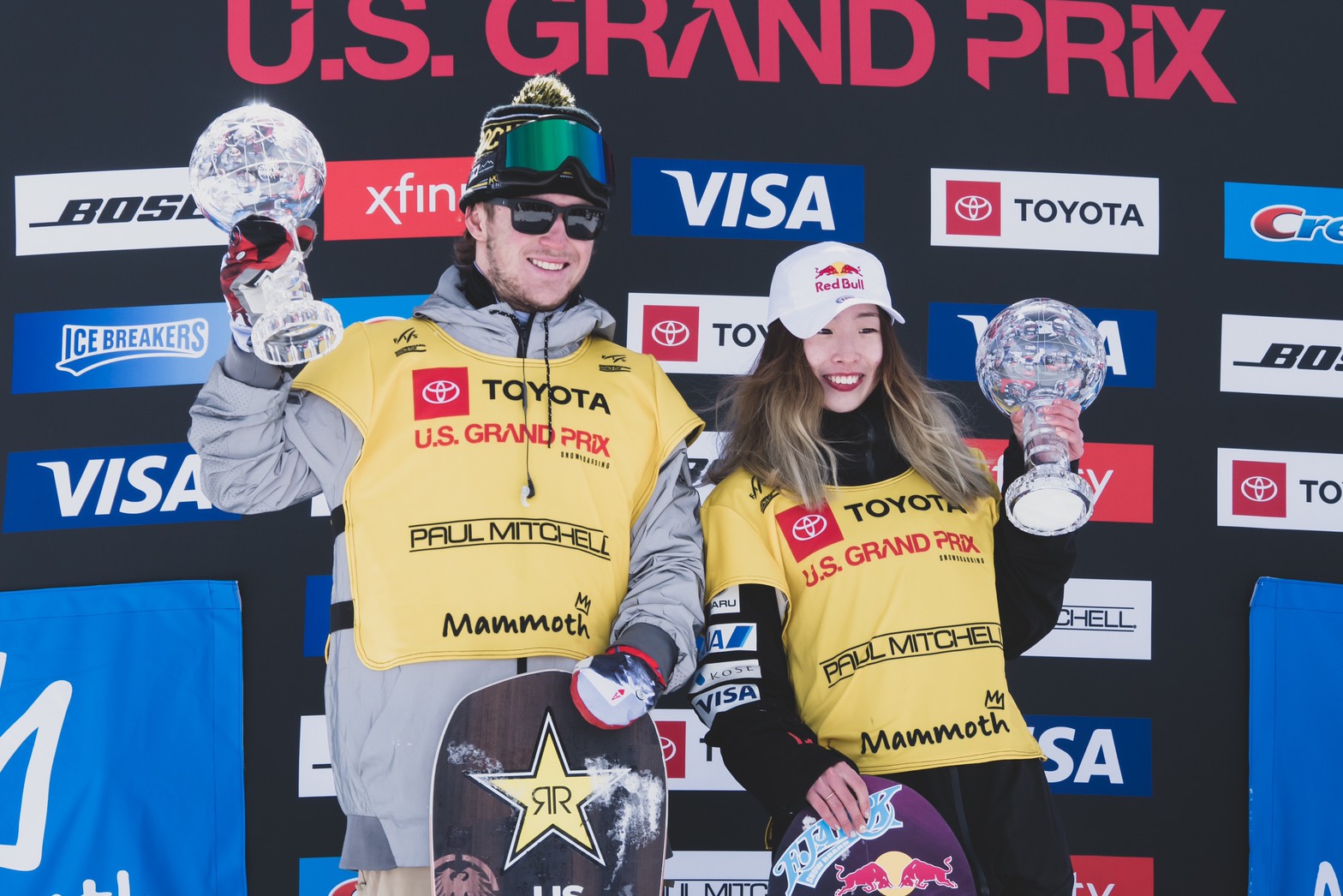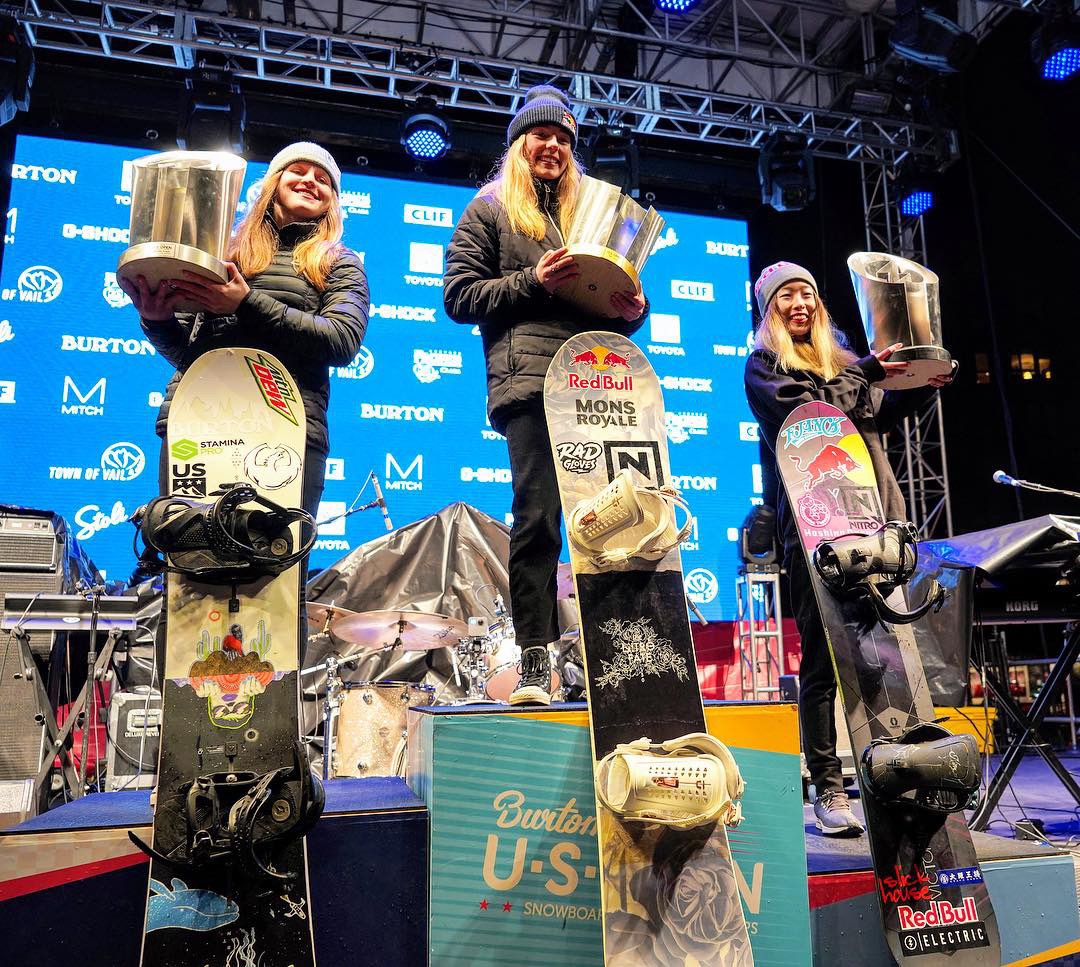 Ya started snowboarding when he was 5 years old.
In the second and third grades of elementary school, he won the Kids Slopestyle Tournament "Indy Park Jam" in a row.In the sixth grade of elementary school, he won the VOLCOM PEANUT BUTTER & RAIL JAM CHAMPIONSHIPS Girls Division held in Mammoth, California, USA, and also won the 2 Burton European Junior Open (SS) 3st place and the 6 Snowboard World Championship (SS) 2012st place. 1 Pyeongchang Olympics Big Air 2015th place prize.
Only 15 years after starting snowboarding, Ya became the world queen of slopestyle.
It was March 2006 that Ya participated in the Kirara Camp held at Alts Bandai for the first time.
I was in the first grade of elementary school and had only one year of snowboarding.
The slip and style of Ya at that time are still imprinted on my eyes.
The kicker already has a 180 ° front side, and the box has a stylish front sideboard slide.
Usually, it was delicate and cute, but slipping was already a style that was as good as an adult.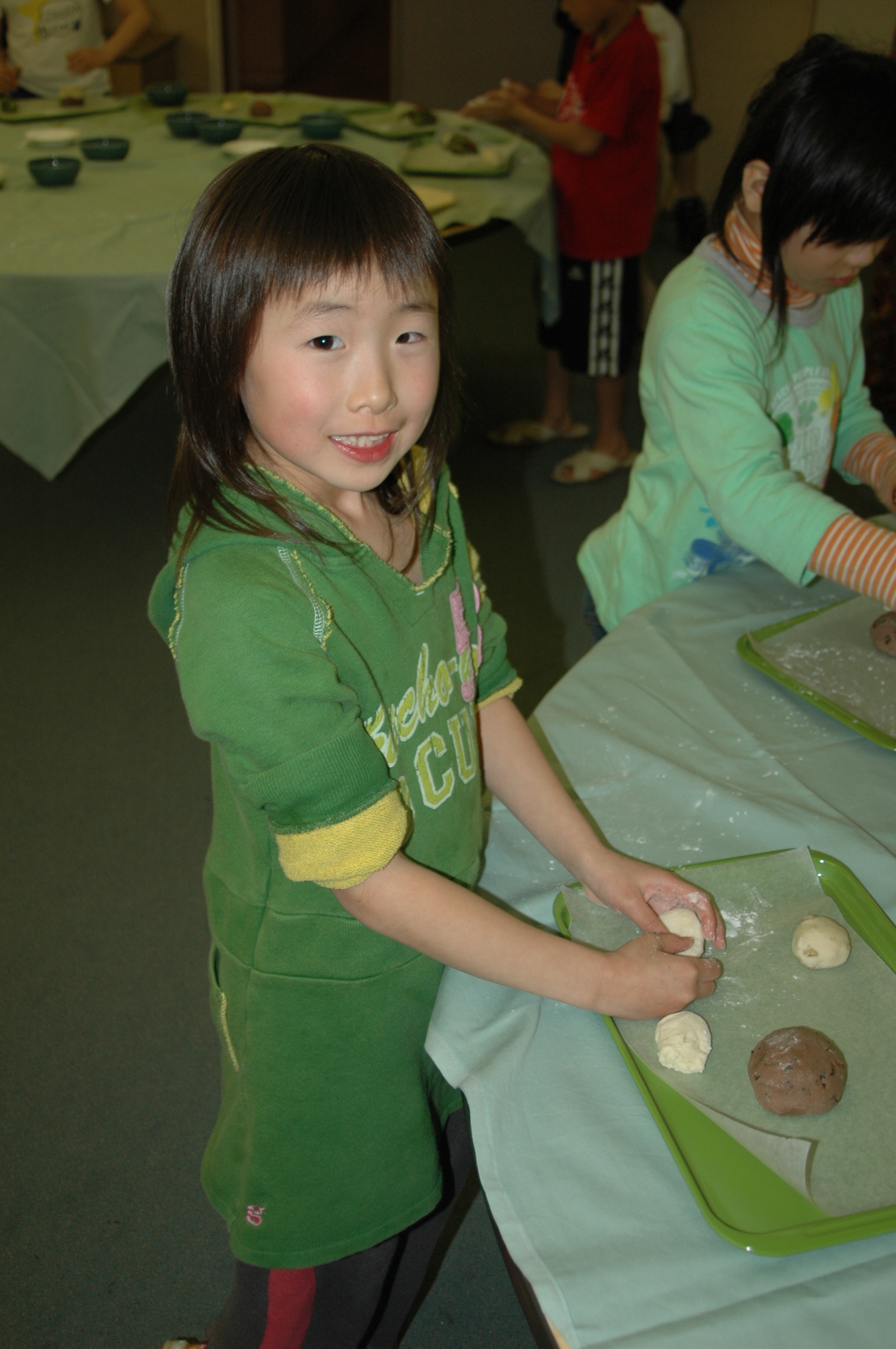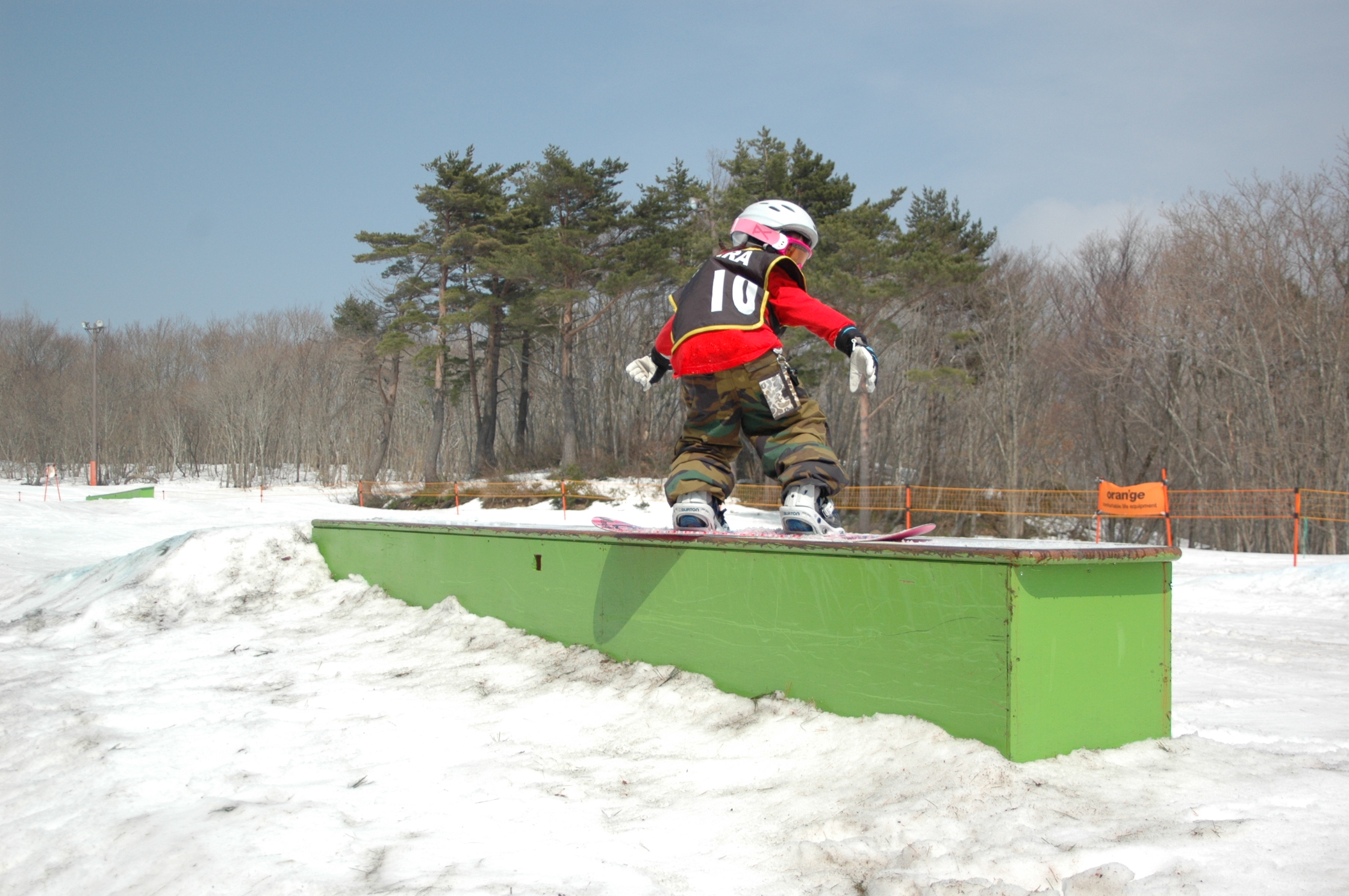 And the encounter with Miyoko Onizuka / Bee Mama was also a shock.
"My child is a genius !!" is the habit of Bee Mama.
Even if you think of it as "my child genius," it's hard to say.
The type I can't even say.That's why I honestly thought it was amazing.
Ya may have had a genius.
However, I was quick to notice what my child was good at, and Bee Mama's ability to collect information and act as well as Ya's great leap forward.
There is no doubt that Bee Mama is also a good supporter.
We asked Bee Mama, who is also a senior in child-rearing, about the story of snowboarding ☆
☆☆☆☆☆☆☆☆☆☆
Hashimoto:Bee mom, it's been a long time!In March of last year, even though it was a busy time right after the Olympics, Ya participated as a guest at Kirara Camp, and the children were very happy!I'm really thankful to you!
Thank you for your mom's interview today!I've met a lot of daddy moms so far, but the shocking No. 1 is bee mom (laughs)
Do you remember saying "My child is a genius!"?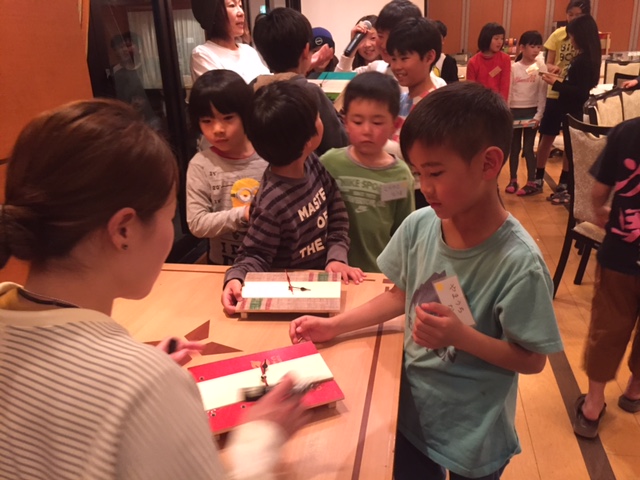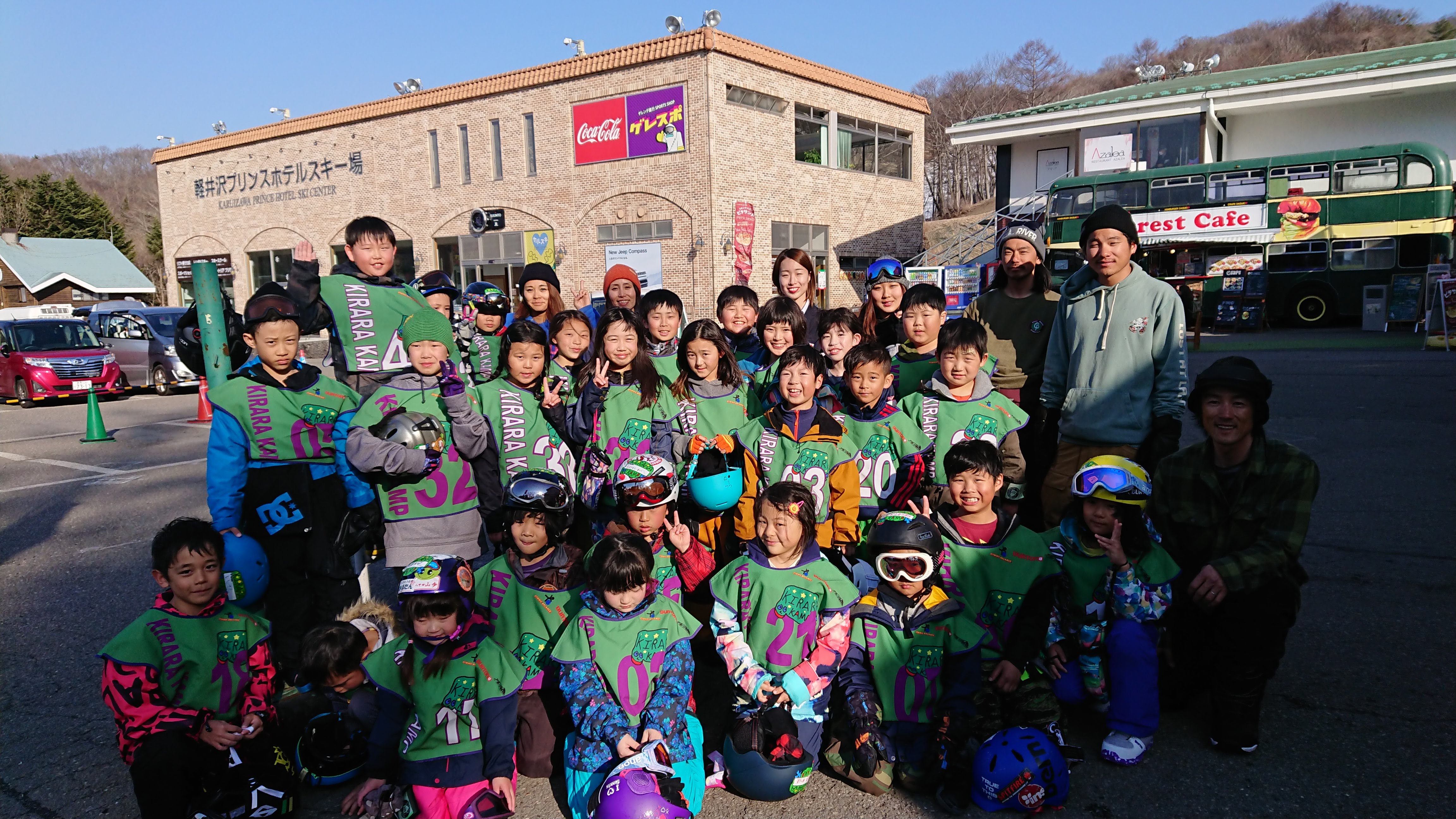 Bee Mama:long time no see! (My child's genius remark) I don't remember because I always say it (laughs) Because I'm really a genius. (Lol)
Hashimoto:You started snowboarding when you were 5 years old!What made you start snowboarding?
Bee Mama:My husband started snowboarding first at Snowva Kashii, and it seemed to be a lot of fun when I took my children with me, so I started to go there once in a while.At Snowva Kashii and Big Air Fukuoka, I took lessons every time.The teachers enjoyed the lessons, so I went to school because I wanted to meet them.From now on, I think it was good.I knew the tiredness of the children, so I asked various teachers on purpose instead of a specific teacher.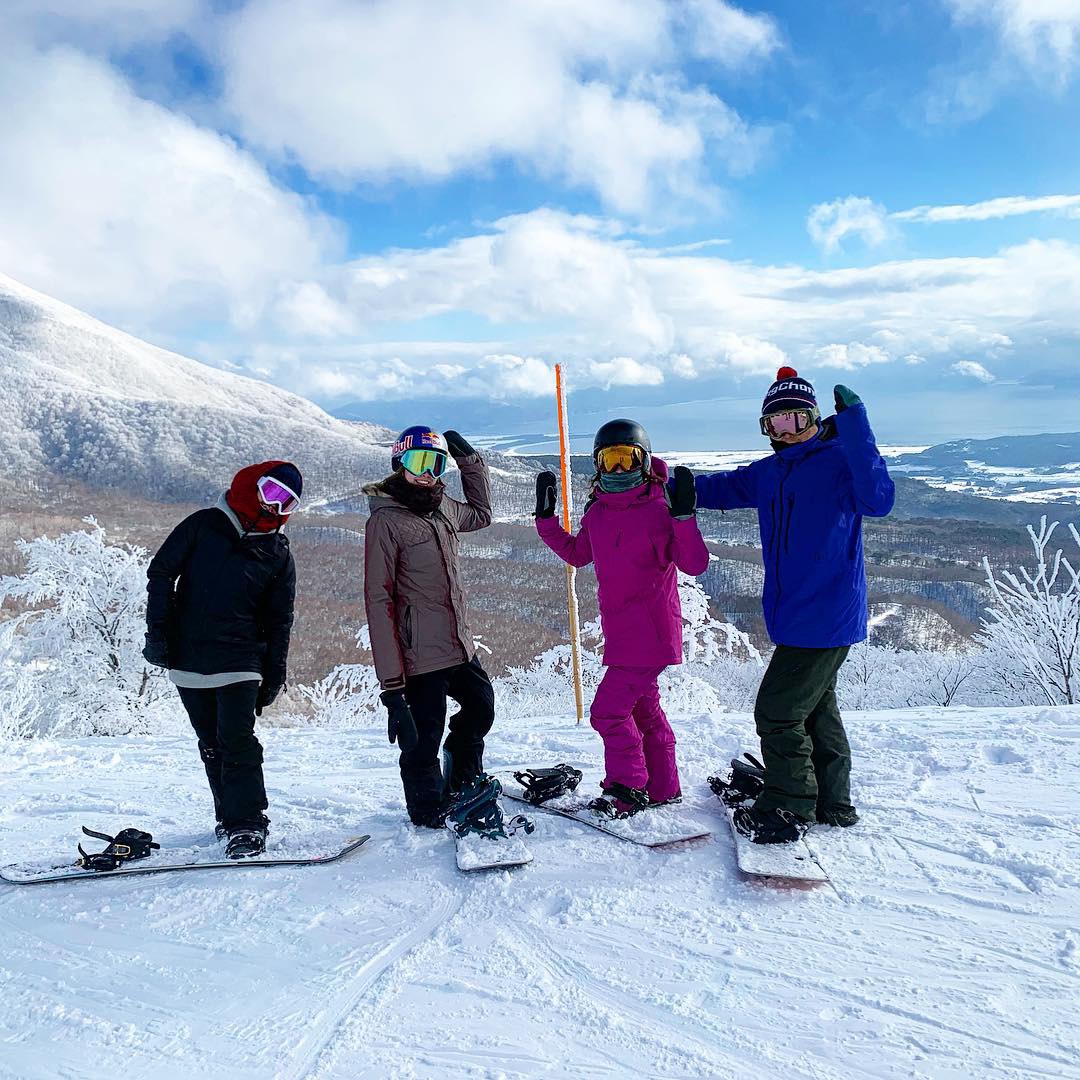 Hashimoto:Not to mention Ya, my sister, Kiri, who is aiming to participate in the 2024 Paris Olympics in golf, is also very good at snowboarding, and at the Kids Slopestyle Tournament INDY PARK JAM2009, you won the championship with Yuki Kadono!Why have you been able to exercise so much since you were little?Have you ever been doing it since you were a baby?
Bee Mama:I think the kindergarten was good. Before the "Yokomine-style" education method became famous, it was a kindergarten that adopted "Yokomine-style" education.
Hashimoto:So that's it. You used the "Yokomine style" to improve your mind, body, and learning ability when you were a child.Ya was already in the spotlight in the lower grades of elementary school, but when did you start thinking about snowboarding as a sport?
Bee Mama:I was disappointed that I was second in the Kirara camp recital, so I started practicing so much that I wanted to win the same tournament the following year and get better. I started to look at.In the summer of the 2th grade of elementary school, I learned about the wonderfulness of overseas by participating in the Camp of Champions (Summer camp in Whistler, Canada), and when I was in the 3th grade of elementary school, I participated in an overseas tournament for the first time and took second place (Volcom Peanut Butter). Rail Jam Championships Girls Division), it seems that this was the trigger for the serious switch.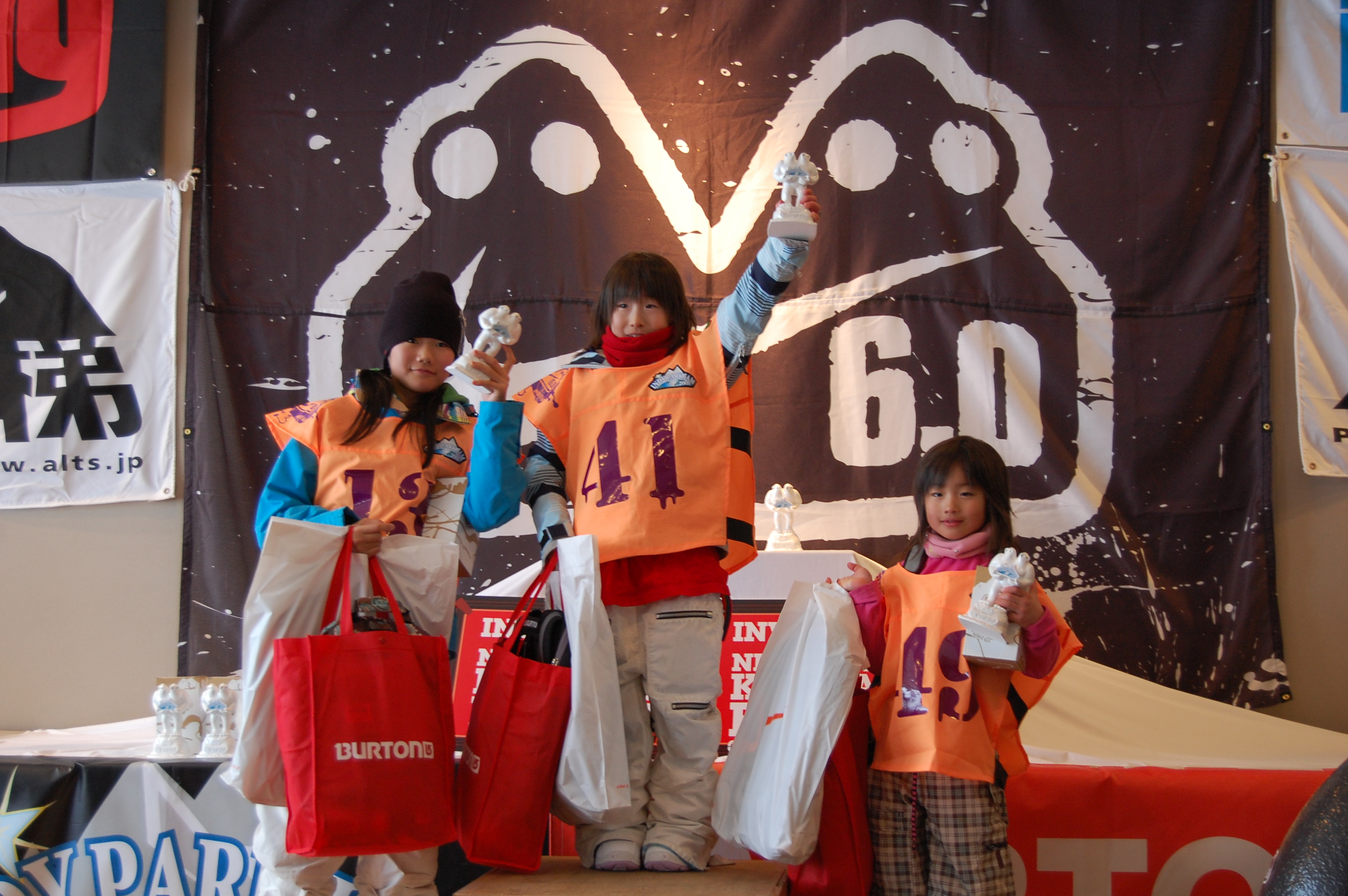 Hashimoto:Certainly, the speed of Ya's growth was tremendous.However, as soon as I started snowboarding, I traveled from Kumamoto to Fukushima to participate in Kirara camps and tournaments, and soon after that, I searched for a way to connect to the world, and Bee Mama's ability to gather information and act to raise children to the world level is amazing. is.There weren't many kids snowboarders, and everything was just a sneak peek.How about looking back on the days of elementary school, a powerful woman who traveled all over Japan and wrestled with a large amount of laundry in an unfamiliar land?
Bee Mama:What remains in my memory is the communication between parents and children on the move.I had a lot of conversations and was deeply involved with my children.I'm glad I came to the athlete.After all, the eyes of parents have reached.There are many people who seem to be doing things like leaving it to the cram school or leaving it to the XX classroom.I think it's better to get involved with children more.This can be said with pride.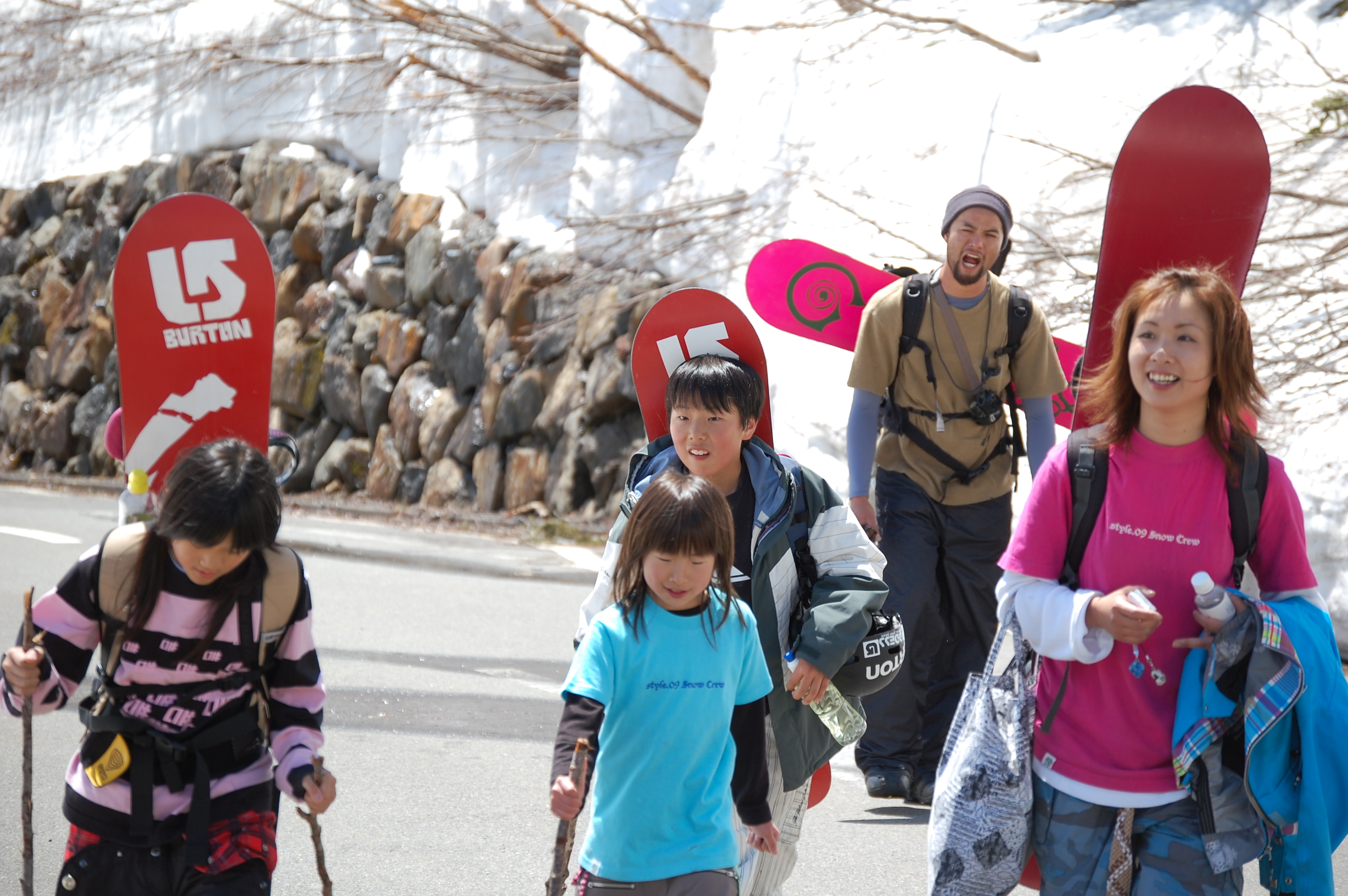 Hashimoto:How was Bi-chan's middle school and high school days?
Bee Mama:I think that both junior high school and high school worked hard to balance study and snowboarding.I didn't have a day when I didn't do my homework, so I was doing it myself.
Hashimoto:Even though it is difficult to raise children normally, even athlete support.Have you ever devised housework, parenting, athlete support, or anything else?
Bee Mama:Elaborate dishes are served one day a week.Short-time cooking considering nutritional balance.I was trying not to overfill the roots.I'm a powerful person from the beginning, so lol
---
[Short interview]
Q: What was your first tournament?
A: INDY PARK JAM2006 (Japan's first kids slopestyle tournament sponsored by our company)
Q: What is your first sponsor?
A: BURTON (4th grade)
Q: What was your first overseas snowboarding?
A: Participated in the Camp of Champion for shooting with Yasuhiro Sato (Yasuhiro Sato) of First Children (when he was in the 4th grade of elementary school)

---
Hashimoto:Finally, I am very much looking forward to how Ya from here will shine even more.What do you think of Bee Mama?
Bee Mama:I'm glad that my rivals have appeared, and I think I'll have more fun practicing.By snowboarding, the world has expanded and I have met many different people.It seems that he is thinking about various things from a broad perspective, not just snowboarding.I want you to take good care of your life.I'm really glad I met Micchan and others (Kirara) in the process of her growth.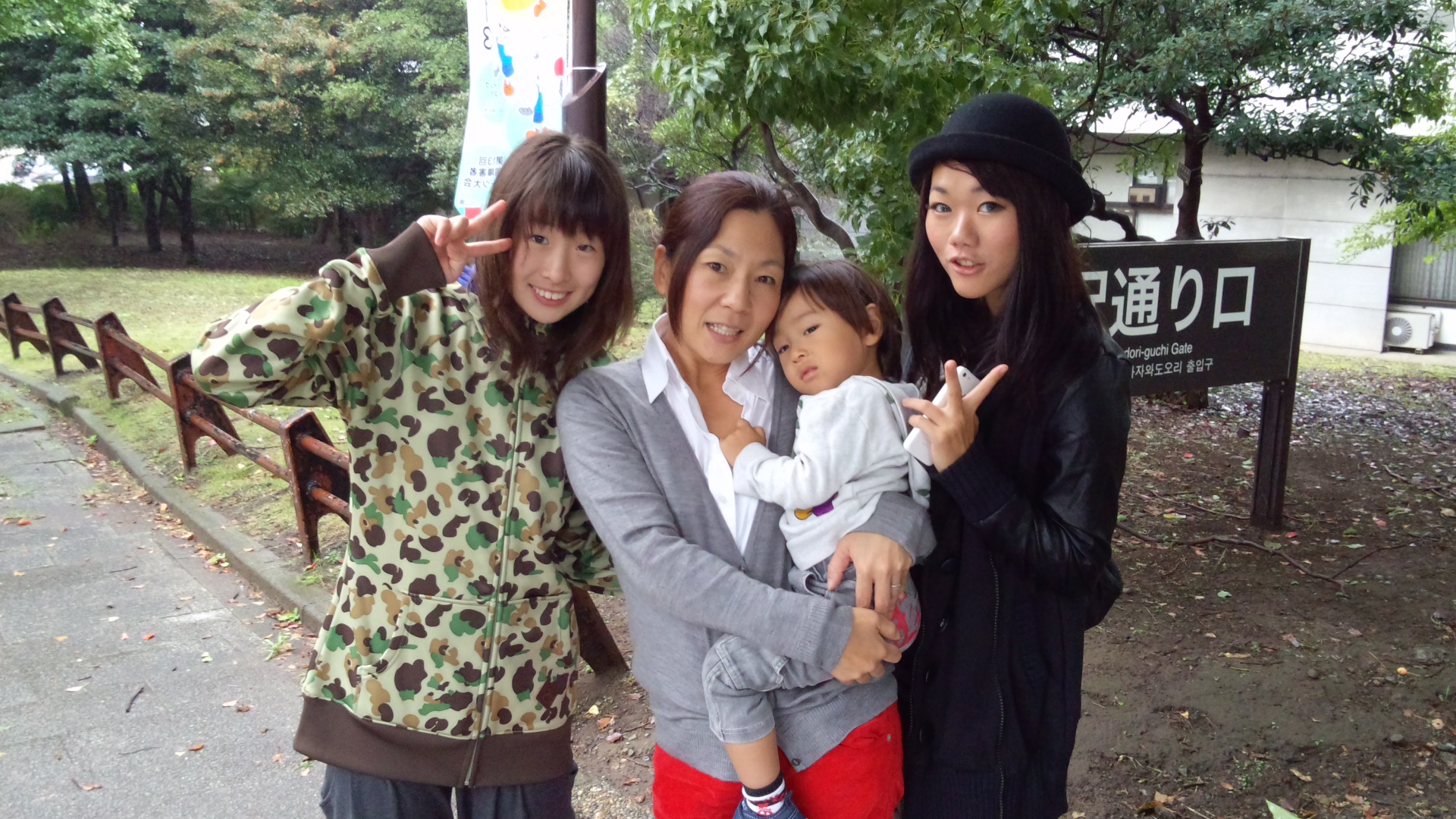 ---
Actually, I was allowed to do this interview in December 2018.
After that, I entered the high season, and time passed without being able to put it together ...
I was able to meet Ya again in March, so I asked him a lot.
Ya, who I met for the first time in a year, has grown up so much that after the Pyeongchang Olympics, I started to judge the tournament and sponsors myself, and I was able to practice my favorite things. He talked in his own words that he was released from the bondage and that he would like to support his younger sister, Kiri-chan.
Ya, who overcame big things, was really cool as a dignified ☆
What I learned by talking with Onizuka's parents and children this time is "the importance of having an interest".
Being interested can often lead to bumps and bumps, but it's much better than not being interested.
I also thought that I had to hug not only the child's body but also the heart ☆
---
As an aside, I asked Ya a solid question (laughs).
Hashimoto:What was it good to meet Kirara?
Ya: Kirara is one of the places that taught me the fun of snowboarding, and it's also a place where I can go back when I'm having a hard time practicing.And above all, I'm glad that I was able to participate in Kirara because I was able to meet a warm and respectable gentle adult named Micchan Lion, and I was able to meet Mimosa, Misa, and other important friends!
---
Thank you, Ya! (Tears) Kirara Camp I'm really glad I've been doing my best ☆
Miyabi Onitsuka, Bi-chan, and Kirara will continue to support you!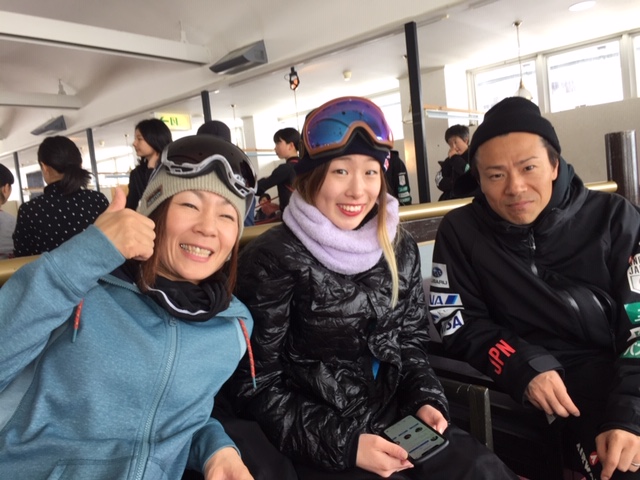 Finally, from Dr. Rion (Hayato Imai / Snowboard National Team Coach)
"When I saw off the crybaby Bi-chan I met at Kirara Camp from the start of Pyeongchang, the scenes I had so far revived. I will continue to support myself as a fan. As a coach, I will work with you toward Beijing. let's do our best!"
From now on, I would like to do my best to create a way for children, including Ya, to shine and live through snowboarding ☆
Thank you to everyone who read it ☆
KIRARA KAMP / MICHIYO HASHIMOTO