Manual carving allows you to experience lean "running carving" using the entire edge.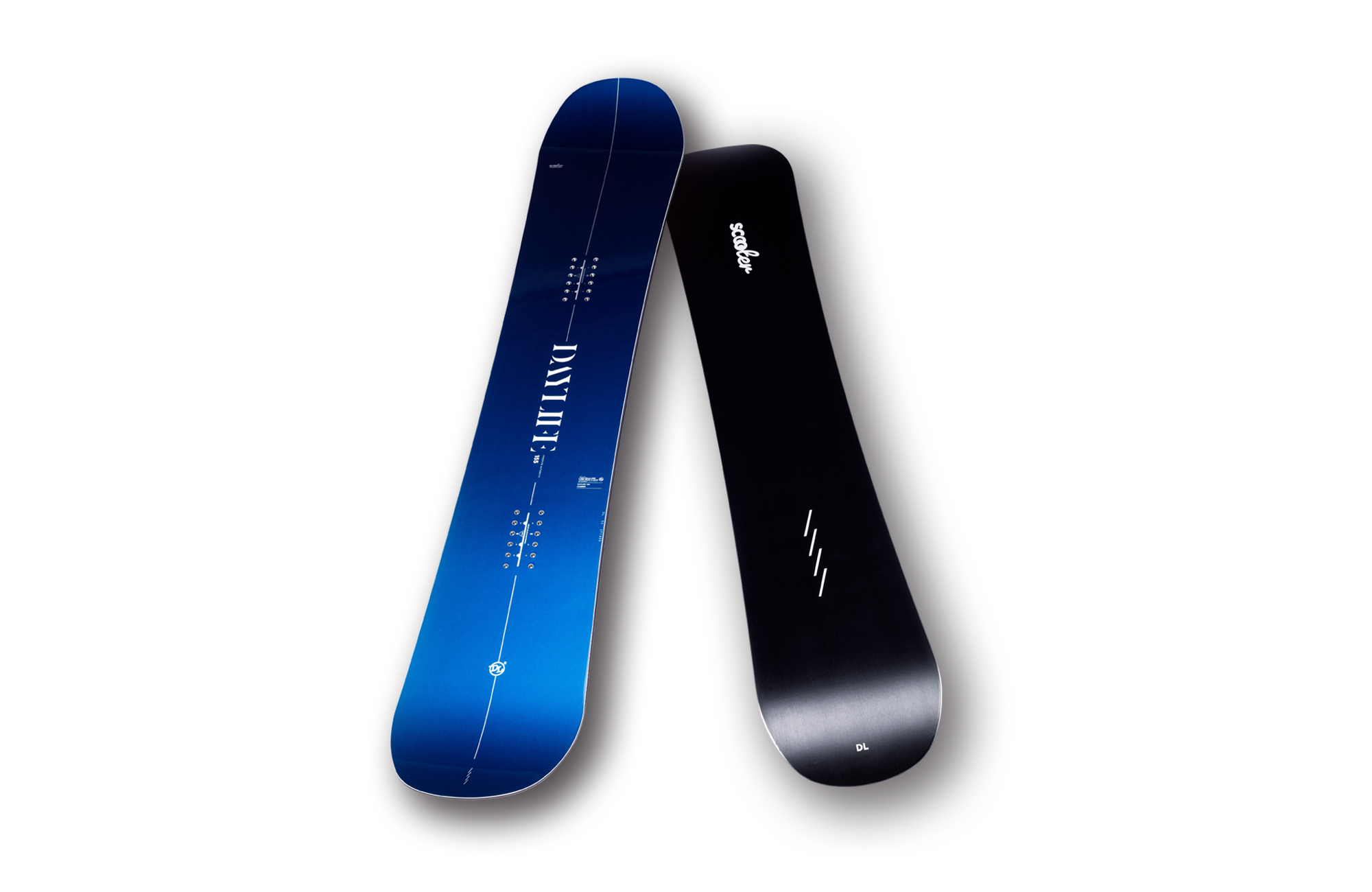 Scooter Snowboard
DAY LIFE
Size: 142, 146, 150 (Women's) 152, 155, 158 (Men's)
Price: ¥ 108,900 (tax included)
"DAYLIFE" is a model that has been continuously developed by professional rider Kazuhiro Sone for more than 25 years as a freeriding board that represents Scooter.It is a rare example that one snowboarder is involved in the development of one model for such a long period of time. This is the secret behind DAYLIFE's popularity.
Among the various boards developed with various riding styles in mind, DAYLIFE is a model that allows anyone to intuitively experience the "fun of turning" and "comfortable free running" that Scooter has been aiming for. .It has a wide range of adaptation, from speedy turns that are firmly on one edge, ease of movement and handling that accurately responds to all terrains, and outstanding stability that does not flutter even on harsh burns. It can be said that the high degree of perfection is precisely because it has continued to evolve under the unwavering concept.Precisely because it is an extremely standard full camber board, every detail has been thoroughly adjusted.
Therefore, with DAYLIFE, the board bends obediently by applying the load at your own will, and you can enter turns smoothly.The stability during turns is good, so you can keep running comfortably and feel like you want to attack further.Even if you lose your balance due to sudden changes in the snow surface, it is easy to recover, and the risk of falling naturally is reduced, making skiing even more enjoyable.The charm of "DAYLIFE" is that it is a board that snowboarders can absolutely trust.Because of its ease of riding, it is a board that makes you want to keep riding even after enjoying a long day of riding.
Another appeal of the Scooter is that the finish on the board is really beautiful.The sintered graphite sole has a finely carved stone structure finish that symbolizes the smoothness of the shoe.In addition, the deck of the DAYLIFE series this season has a glossy metallic design, and has been upgraded to a more luxurious board.Even among domestic brands famous for making elaborate boards, they have an extremely high level of technology.
The refined 3R side curve and tapered shape, and the composition of materials with the best balance of repulsion and vibration absorption, etc. have been highly evaluated for the ride quality after last year's full model change, and have succeeded in acquiring more fans.Even among strict snowboard shop owners across the country, I can agree that the evaluation is outstandingly good. Enjoy a "comfortable free run" that is one rank higher with DAYLIFE.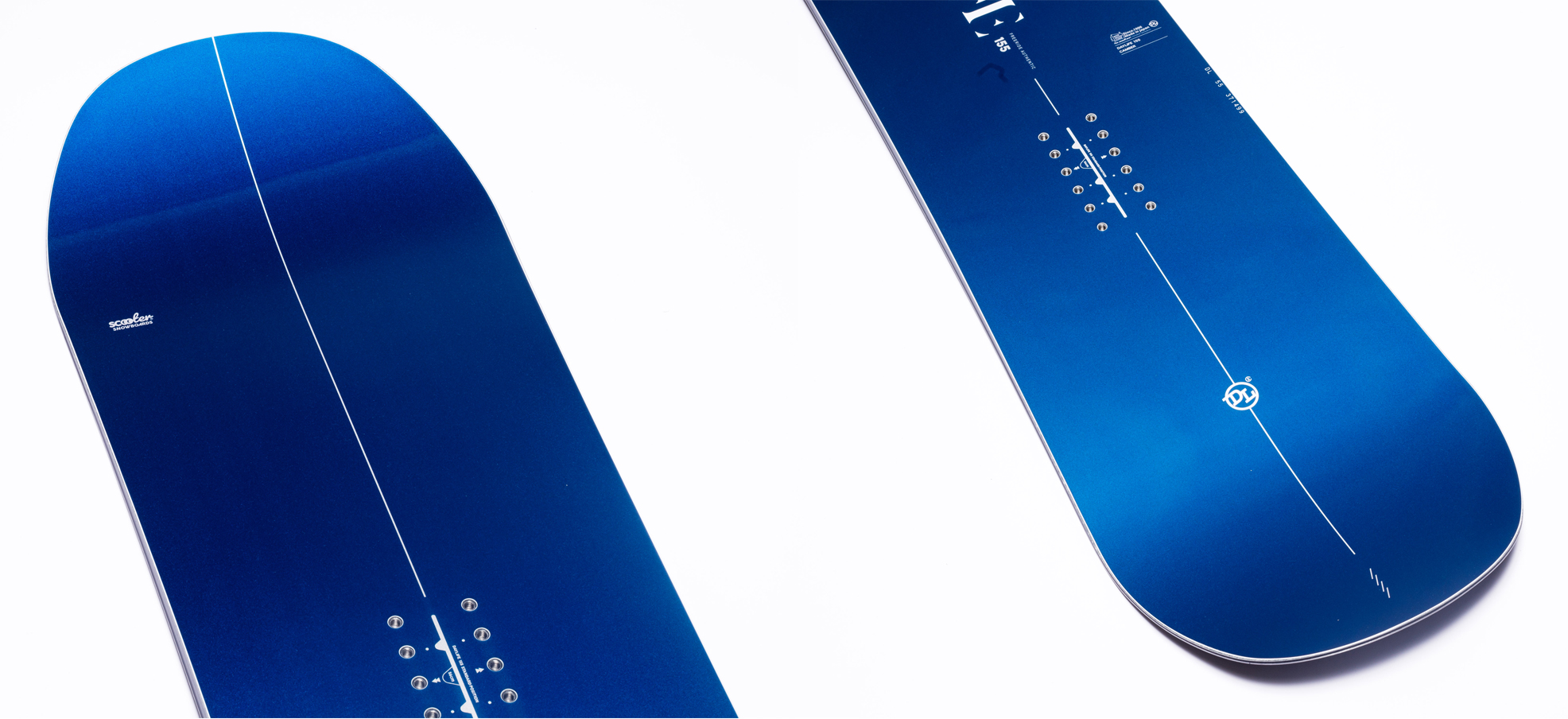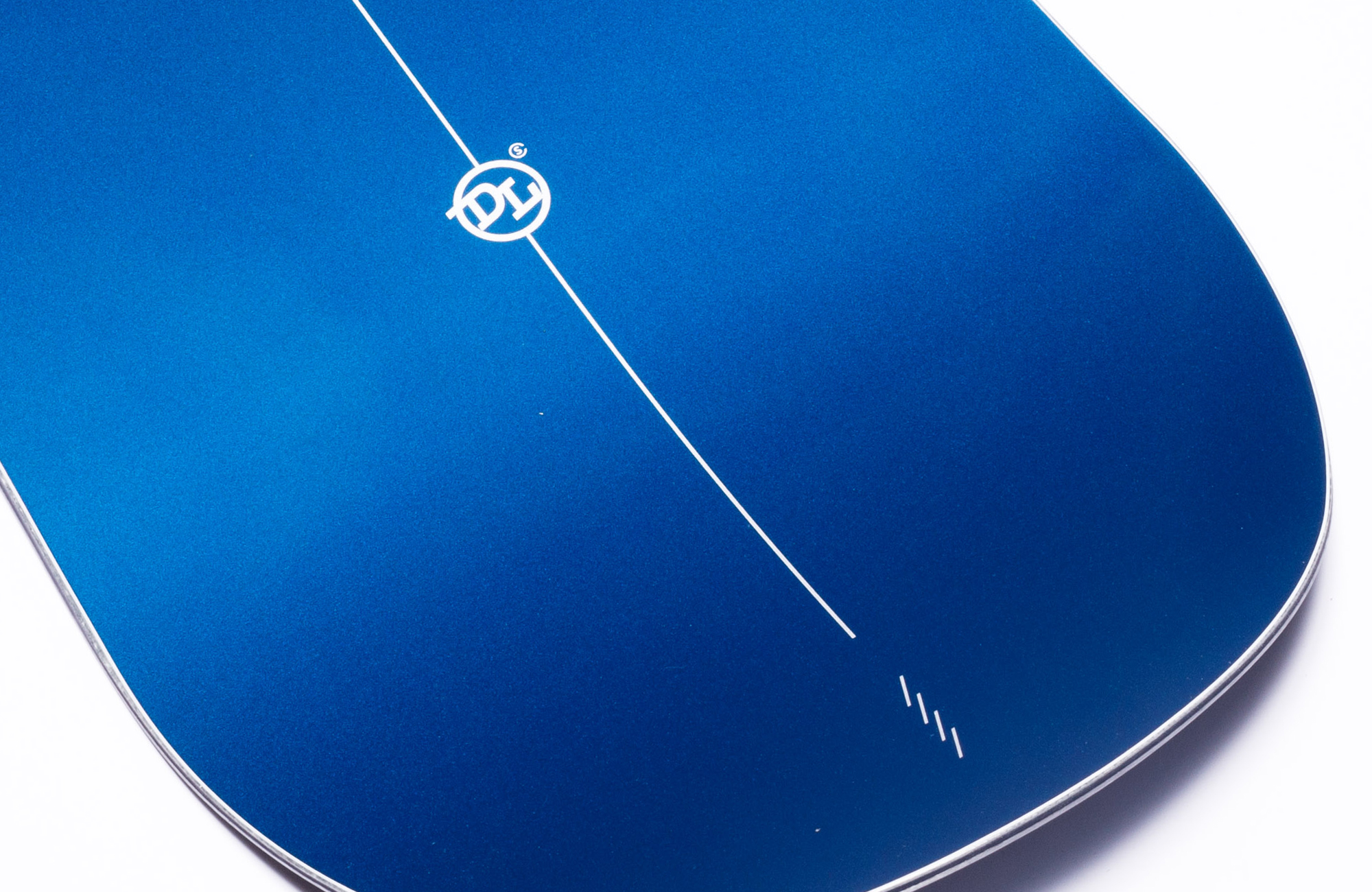 ---
> Pre-emptive gear special feature: Scooter Snowboard
>DAYLIFE-THRUSTER manual carving board with S-camber for speed-oriented powder and hard burn
>"DAYLIFE-VERNIER" where you can freely run around in the powder and enjoy the topography and compacted snow carving
>Carving boards "MACHS" and "GRAN' MACHS" featuring powder board shape and good running'
Click here for information on the latest lineup of Scooter Snowboard
Scooter Snowboard BRAND PAGE
Scooter Snowboard 2023-2024 digital catalog release