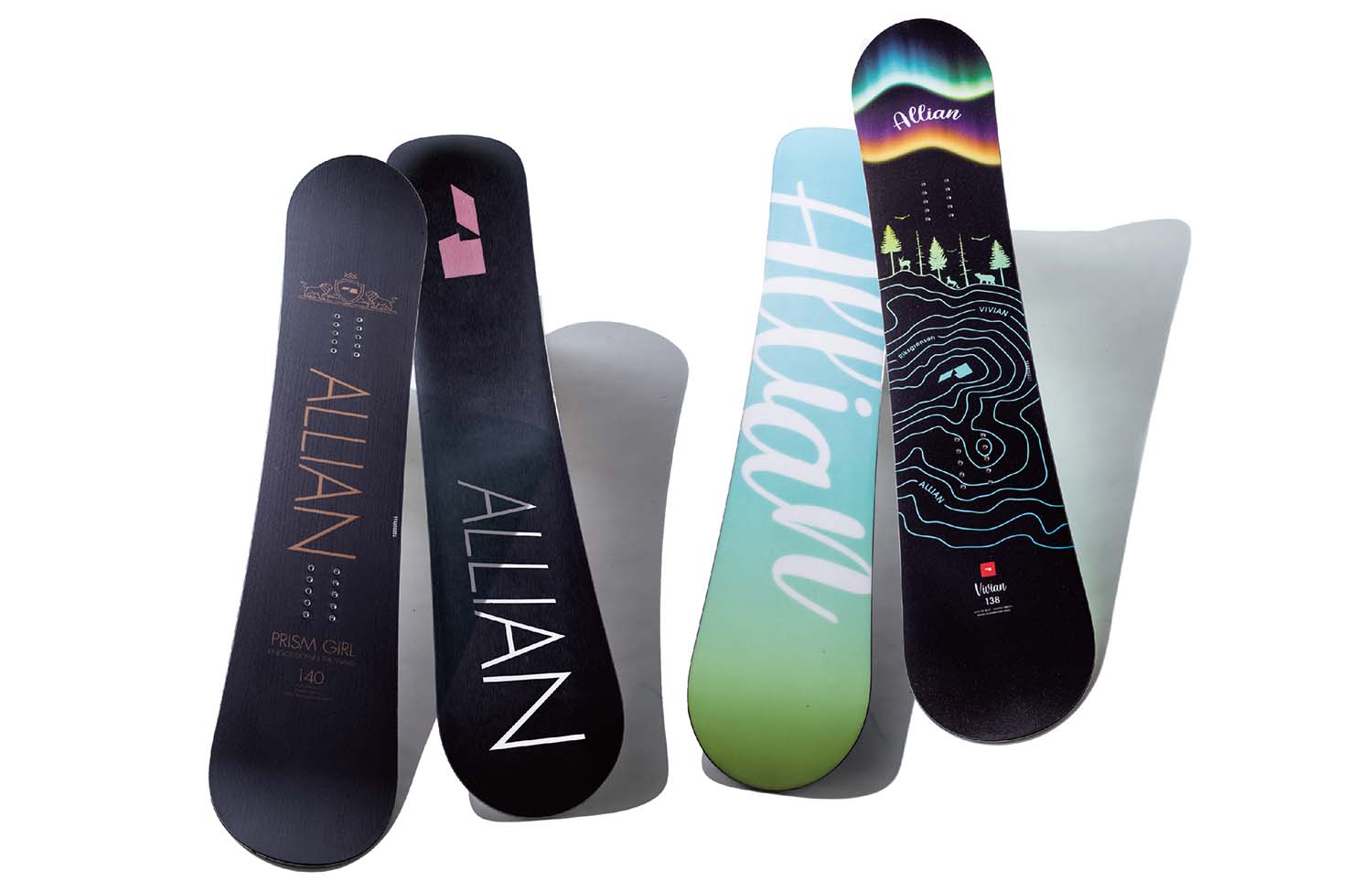 ALLIAN
PRISM GIRL(left)
SIZE 140, 142, 145
PRICE ¥ 68,000
THEY LIVED(right)
SIZE 138, 142, 145
PRICE ¥ 58,000
When a female snowboarder seriously wants to improve her skills, many people may be wondering, "How should I choose the best board for me?"The design of overseas brand snowboards is cool, but can you handle it yourself?I'm also worried about the specs, whether it's too thick or the flex is too hard to turn.However, ALLIAN's WOMEN'S line has models that are very easy to handle for Japanese female snowboarders.
The female version of PRISM, the flagship model, "PRISM GIRL" has been highly evaluated by many snowboarders since its release. The 6mm camber structure enables carving with firm edge control even on hard snow, and while having high ollie performance, the vertical and horizontal flex balance is just right, and the setting is finished with the highest priority on ease of riding.The size development is aligned with 140, 142, 145 in the volume zone, and the waist width is about 23 cm, so even women with small legs can fully control it.The sole has a high hardness sintered base with a double stone grind finish, which is a luxurious specification unique to the PRISM series, and it is terribly fast in any snow surface conditions. The lion graphic that symbolizes the PRISM series is also drawn with a simple image.
Along with PRISM GIRL, the popular mid-camber model "VIVIAN" is a model that can enjoy snowboarding regardless of the level equipped with ALLIAN's latest technology.The soft flex makes it easy to handle, so you can control the turn more easily and freely.It is easy to handle even in parks and gratri, and it has the potential to satisfy even freestyle-oriented snowboarders, and you can enjoy the high-speed carving turn that is a feature of ALLIAN comfortably.This balanced ride will help you step up steadily.Beautiful graphics are also attractive. In contrast to the cool image of PRISM GIRL, "VIVIAN" has lame on the deck surface, and although it is a black base, it has a gorgeous atmosphere.Both are twin-tip freestyle shapes, but they can be enjoyed all-round and have a wide range of applications.
And last but not least is the high quality of ALLIAN.The color of the print, the sole on the edge, and the finish are very beautiful.In addition, the high cost performance of PRISM GIRL for 6 yen and VIVIAN for 5 yen cannot be overlooked.If you haven't come across a satisfying board, please try ALLIAN's WOMEN'S line.You must be surprised at its excellent control performance and the speed that is said to be the fastest and strongest.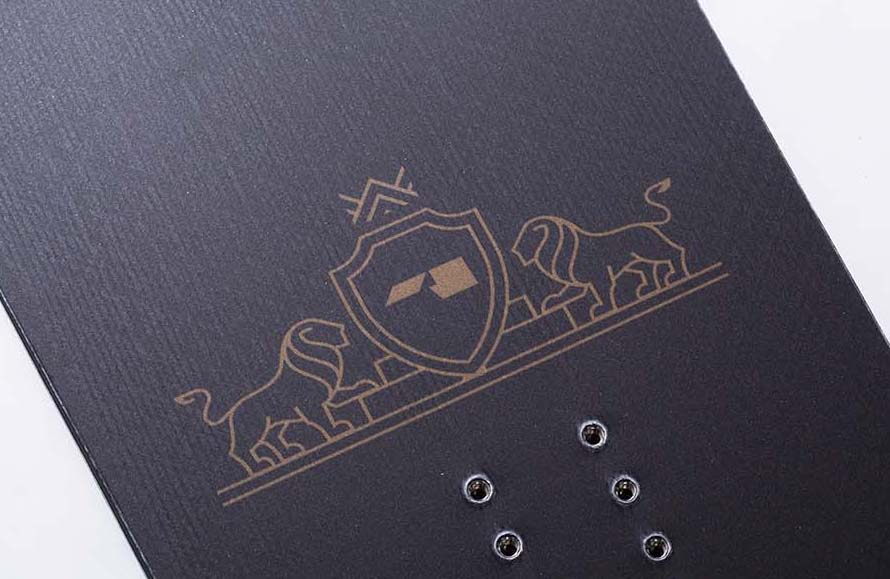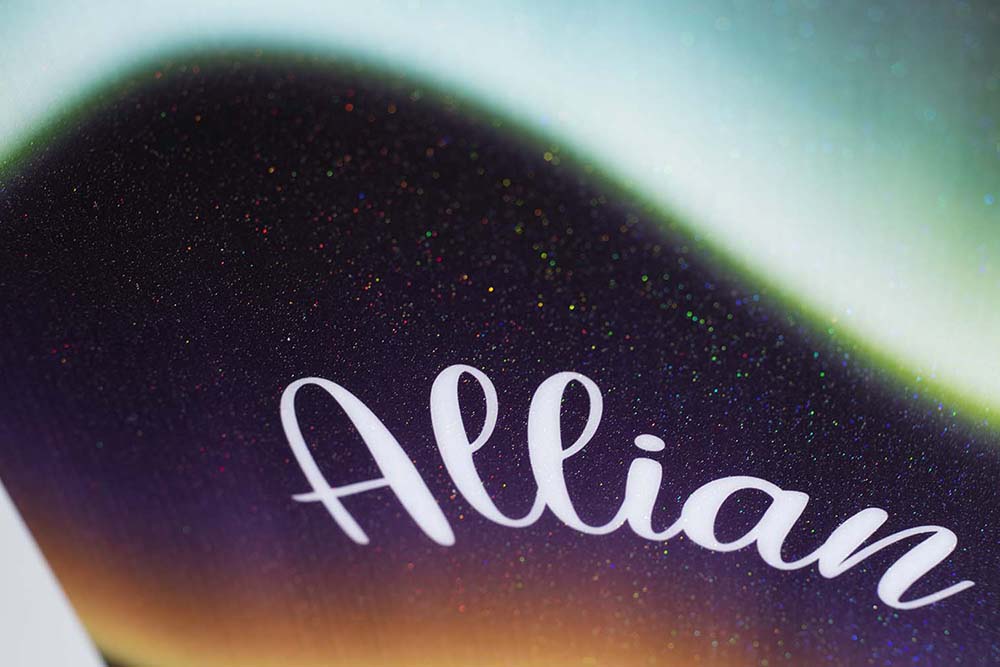 Click here for the digital catalog for this term.