With C3 camber + magnet traction
Demonstrates excellent gliding performance in all mountains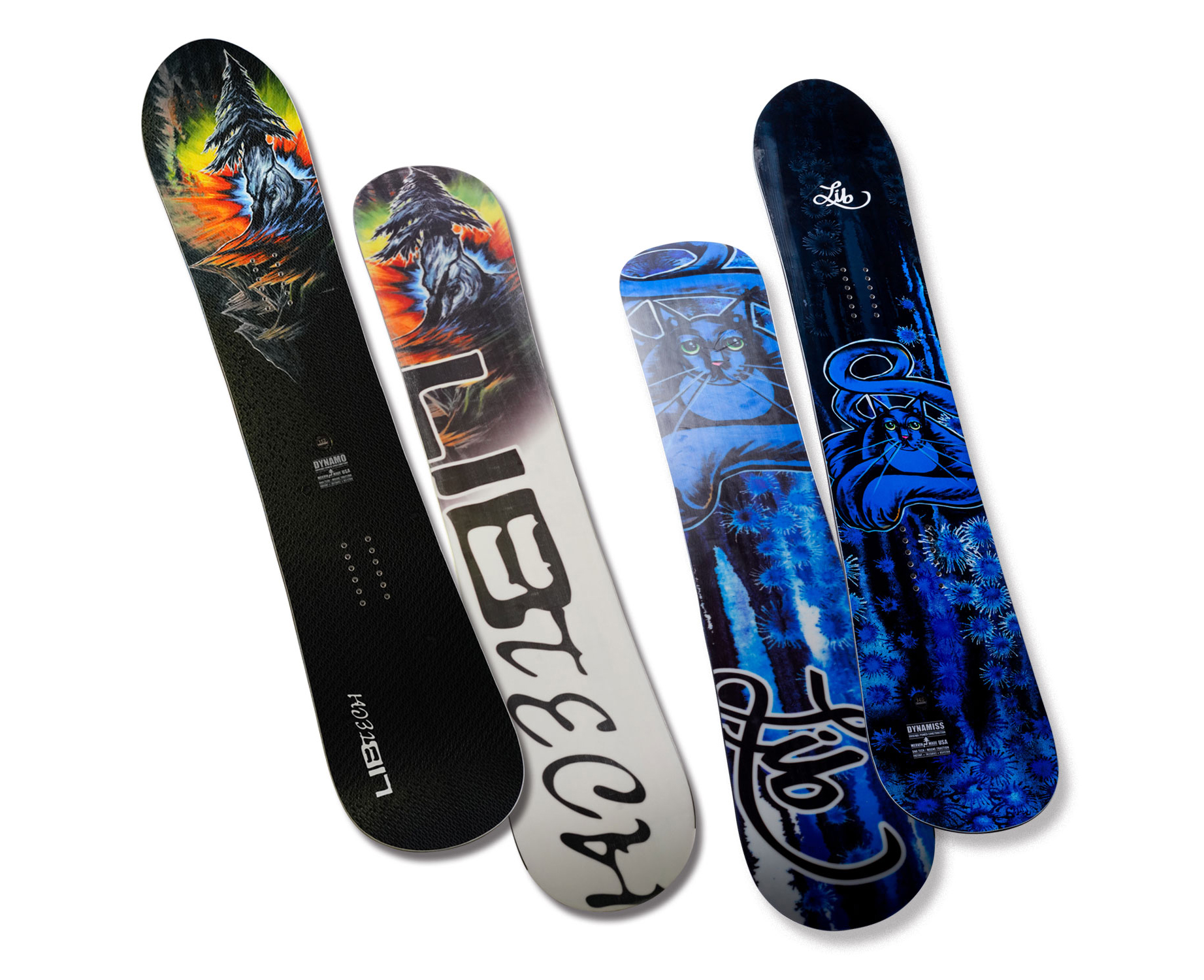 LIB TECHNOLOGIES
DYNAMO (left)
SIZE: 150, 153, 156, 159, 162, 156W, 159W, 162W
PRICE: ¥ 72,000 (tax excluded) ¥ 79,200 (tax included)
DYNAMISS (right)
SIZE: 142, 145, 149, 153cm
PRICE: ¥ 72,000 (tax excluded) ¥ 79,200 (tax included)
Among the many LIB TECH all-mountain boards, the model that is highly trusted by riders is the "DYNAMO", which features high buoyancy and a sense of stability.A hybrid shape with a double camber (each camber under both feet) incorporated into a camber base (a large camber that fits in the entire board) called C3 (Seasley) is adopted for the directional shape.The large camber that enters the entire board creates a strong repulsive force peculiar to camber and sharpness at the time of turn, and the rocker between both feet makes the board float firmly even with deep powder.In addition, this rocker also makes it easier to press, so riders who want to play in the park will be satisfied.It is a remarkable board that became the main model of LIB TECH in three seasons from its debut.
"DYNAMISS", which has a thinner outline than DYNAMO, is attractive for its light and quick operation feeling. With a sizing of 142-153 cm, it targets both female snowboarders and male snowboarders.With the introduction of this board, the worries of LIB TECH fans that the graphic board drawn by Jamie Lin did not have the size that suits them have been resolved.
Both "DYNAMO" and "DYNAMISS" are special specification models developed according to the physique of Japanese snowboarders.We want you to experience the ride of a magic board that fulfills the desires of riders who want to run around the snowy mountains as they wish.

With a C3 structure that incorporates a double camber (each camber under both feet) into the camber that enters the entire board, the carving turn is also perfectly determined.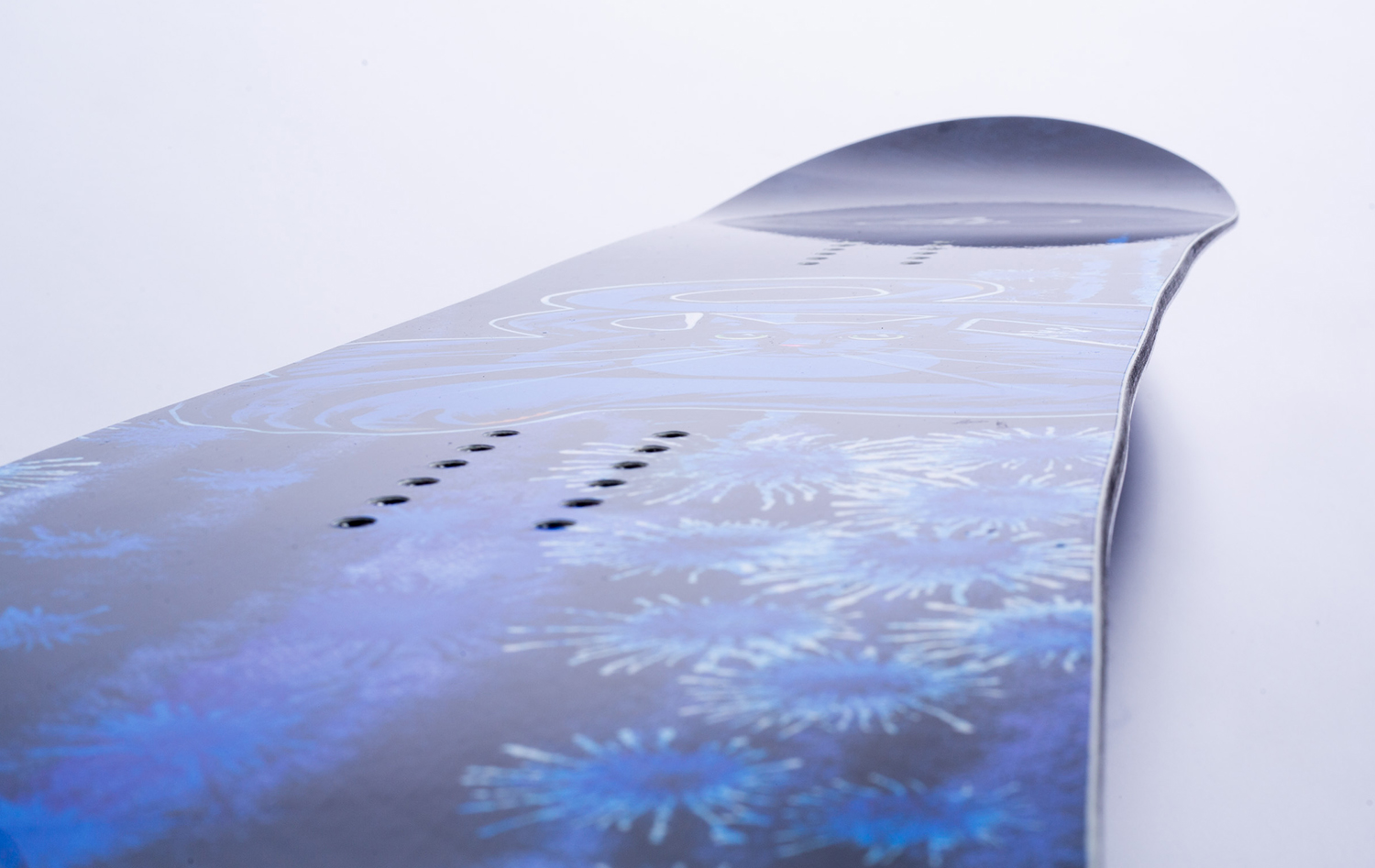 The magnet traction edge, which has a wavy edge shape with seven protrusions of different sizes, demonstrates excellent edge grip.Holds firmly even on rough snow and enables stable turns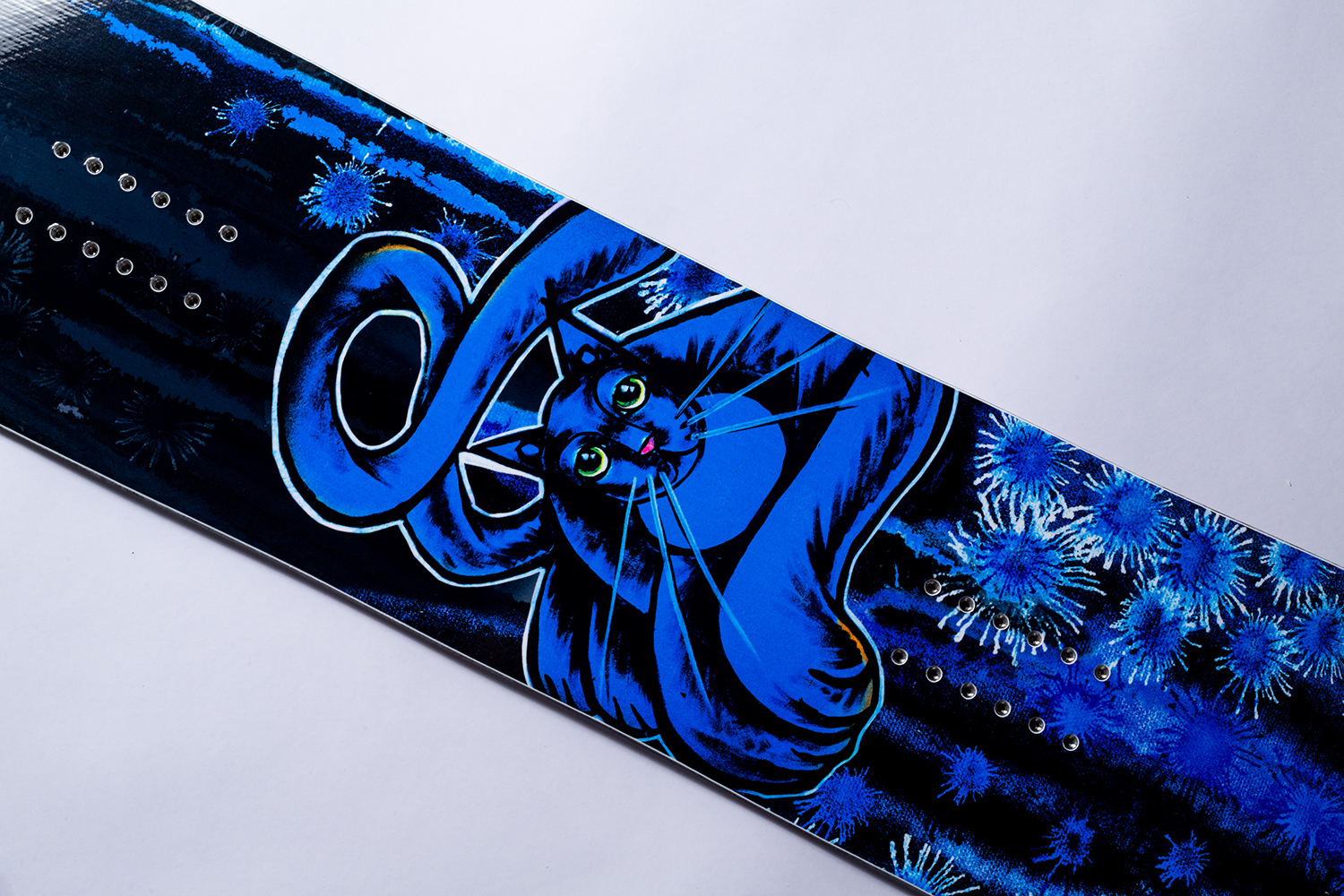 The artwork by Jamie Lynn is also a big attraction of DYNAMISS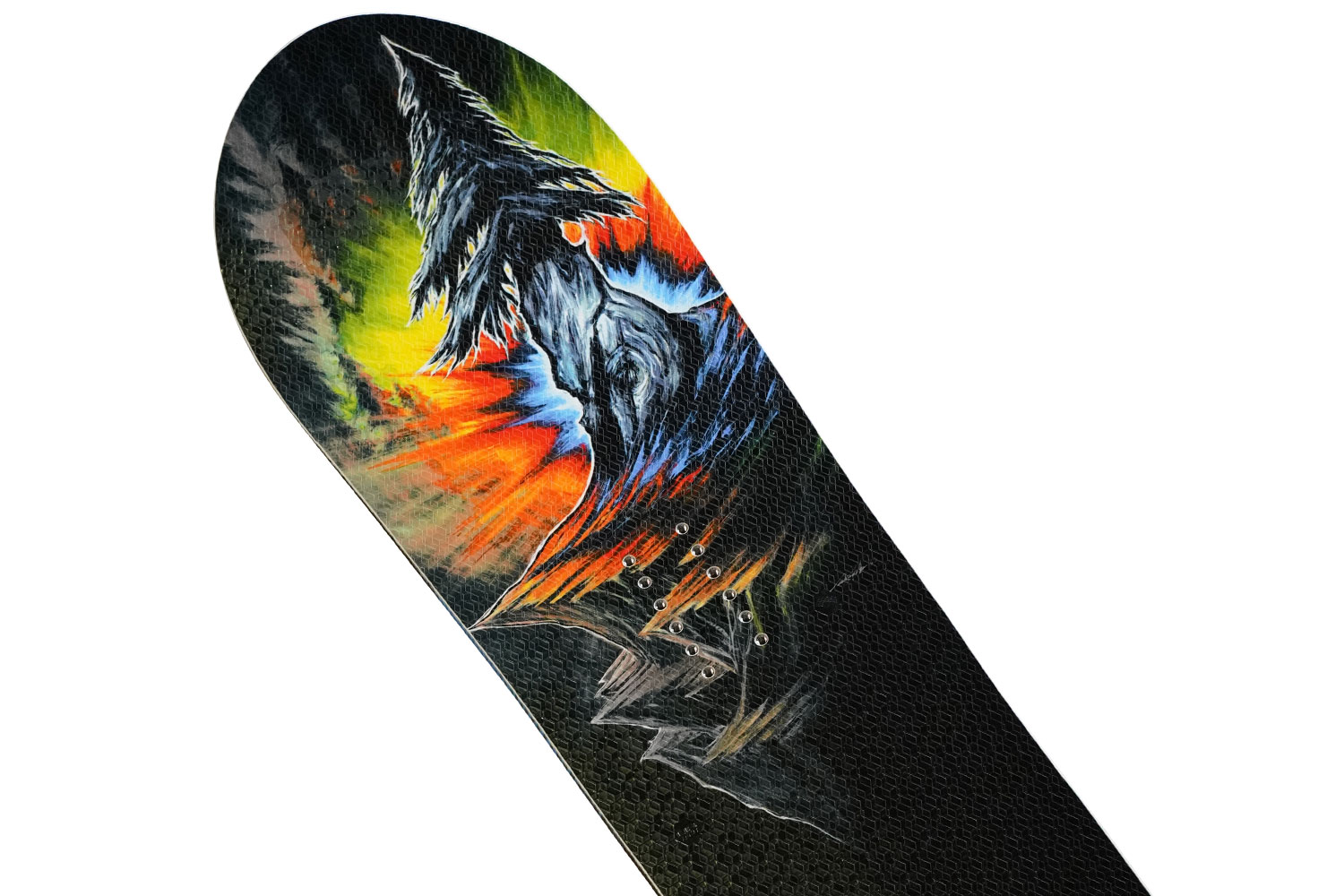 DYNAMO artwork by Mike Parilo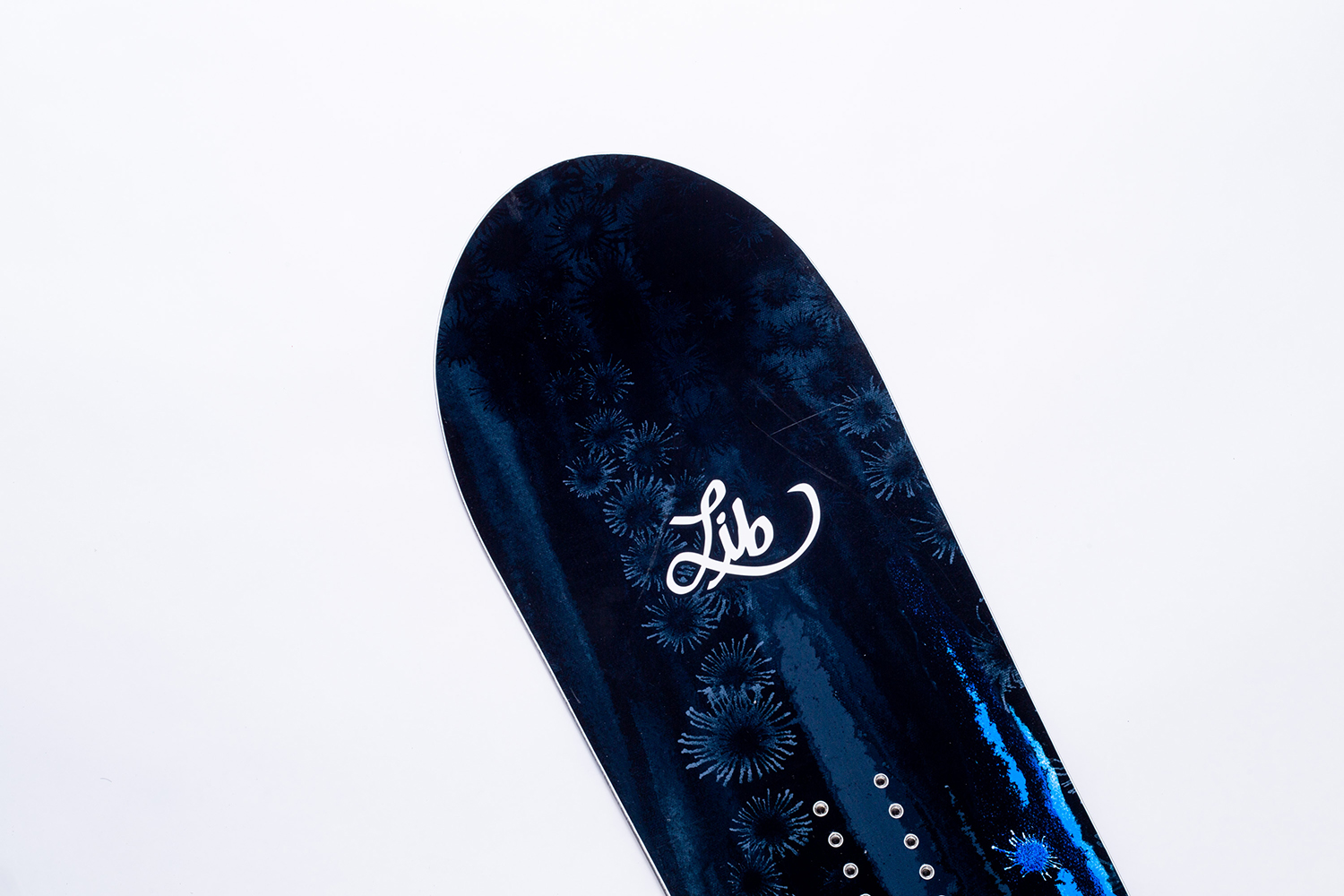 While enjoying free riding mainly, it has enough buoyancy even with powder, and it demonstrates the best performance for playing around the snowy mountains.
> Pre-emptive gear special feature
>In addition, the "T.RICE ORCA SPLIT", which uses an ultra-lightweight split core for the "T.RICE ORCA" that can be enjoyed by girls riders with a wider range, is also available.
>… LOST shaper MAYHEM created a special board "… LOST × LIB RETRO RIPPER" to enjoy Japanese powder
>Jamie Lynn's aged free riding special professional model "JAMIE LYNN" and powder specialized model "JAMIE LYNN SHORT WIDE"
---
Click here for information on the latest lineup of LIB TECHNOLOGIES
BENT METAL BRAND PAGE