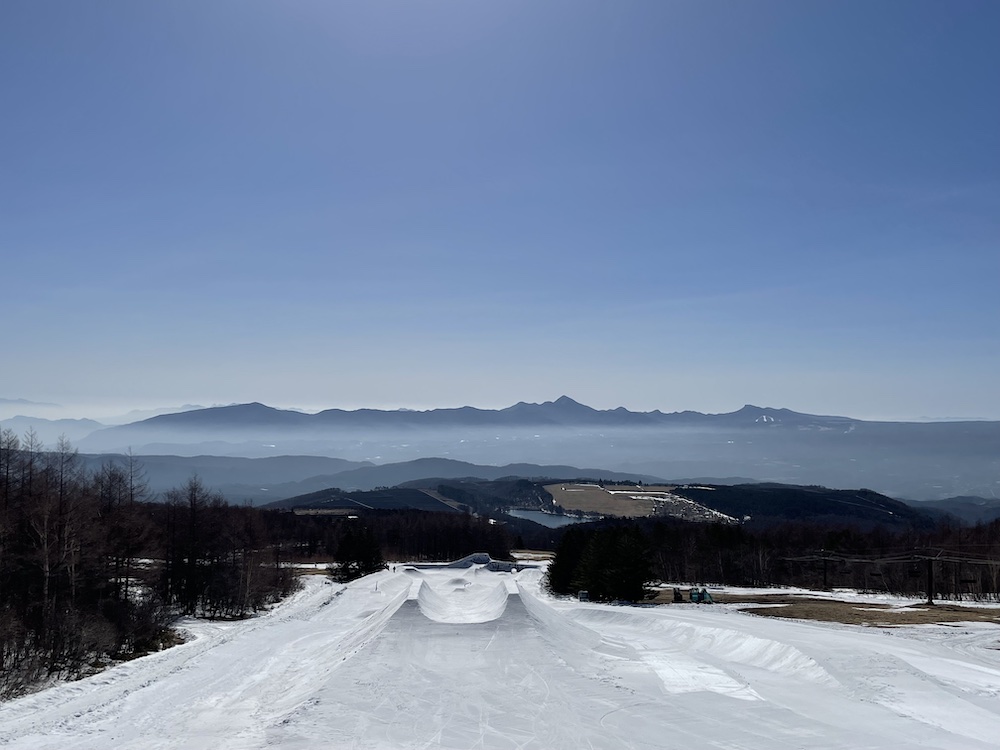 April 4th ​​and 9th."UZUMAKI 10" was held at Palcall Tsumagoi, Gunma.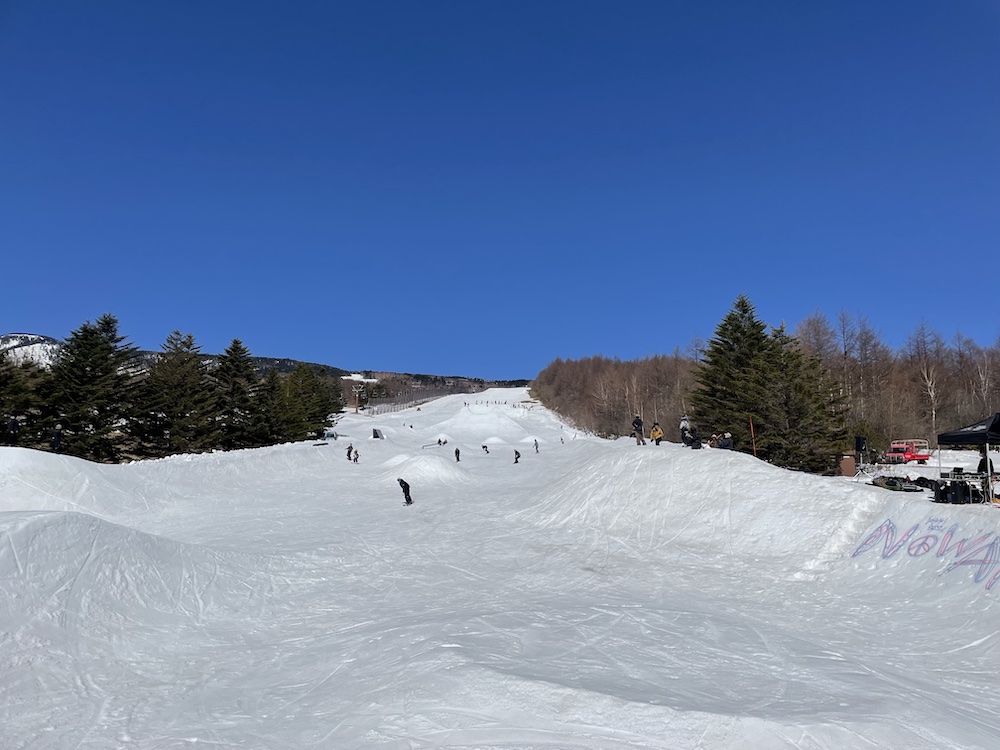 Under the cloudless blue sky, Kazuhiro Kokubo, Kohei Kudo, and Kubota echoed the words of Ryo Aizawa, "Let's enjoy with us today!" In the special course of "UZUMAKI 2022" by Palcall Tsumagoi. Following the guest riders such as Kuya, participants from 10 years old or younger to 50s above, with different generations, favorite genres and levels, began to happily draw their own lines.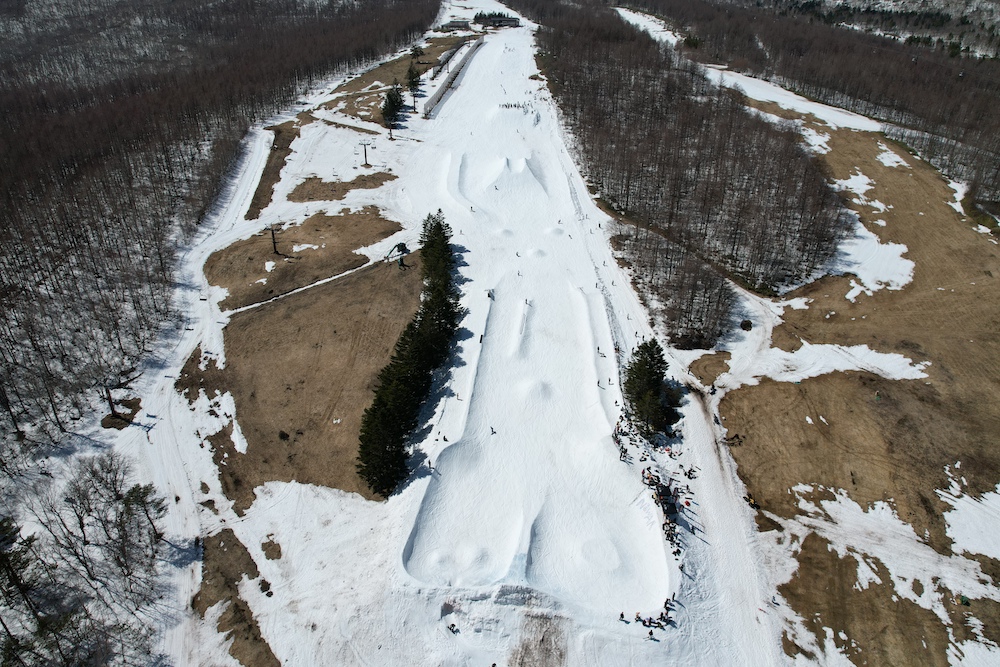 To briefly explain the course, after passing through the first section called "Onigashima", which is a combination of a mini half pipe and a hip, you will find a bank, a hemispherical item named "boobs", and a down-down rail, cannon rail, and wall. There are jib items that can be entered as a transfer box, and bowls and front quarters in the end section.Where and how to slide.It depends on the imagination of the slipper.Riders and participants were dropping over and over again in search of their own original line.It goes without saying that the session gradually heated up.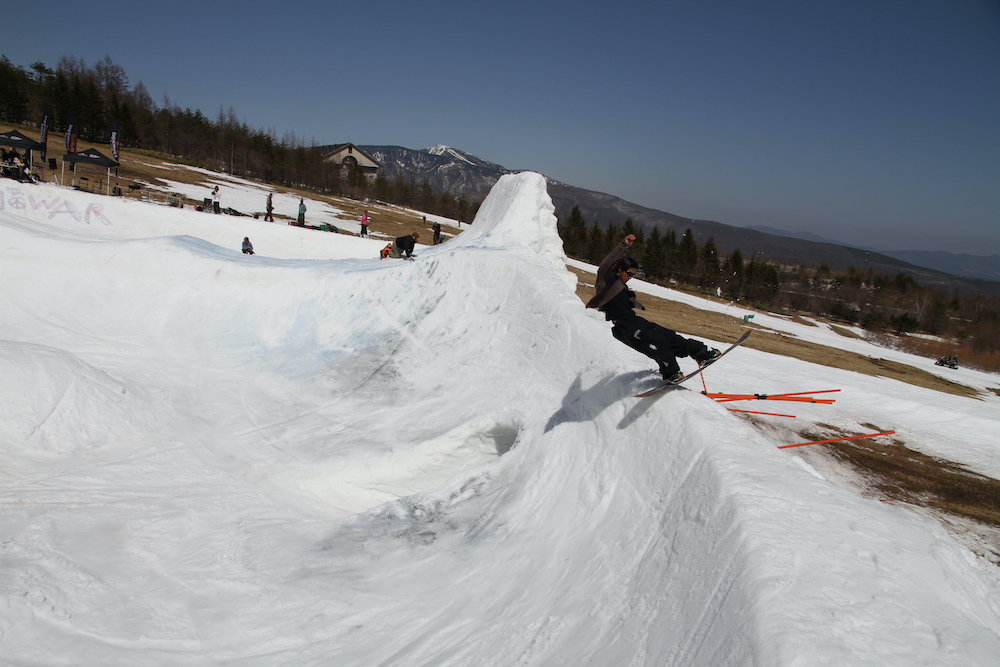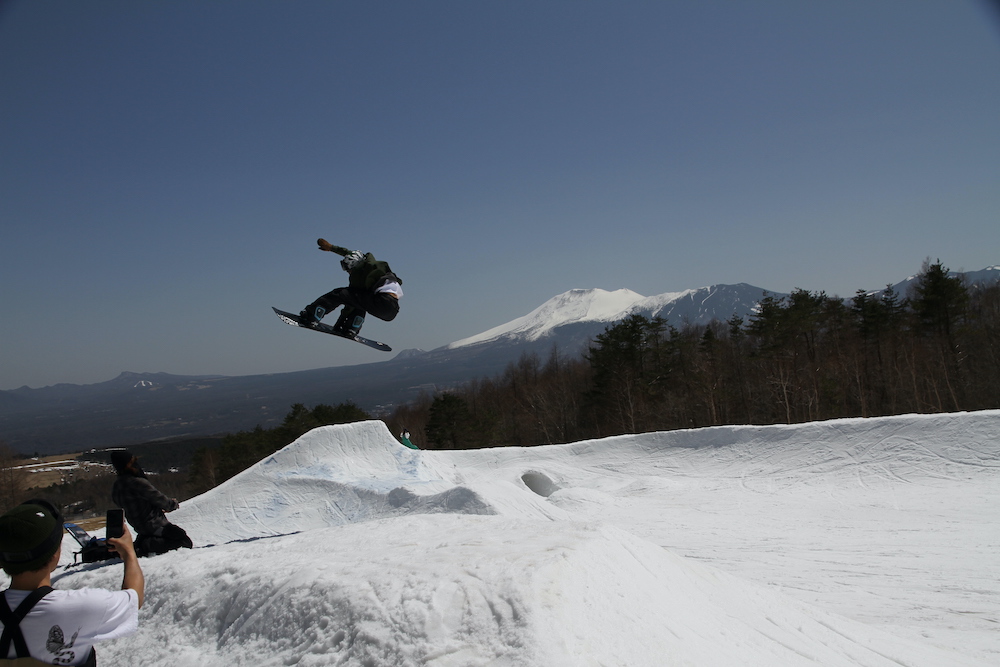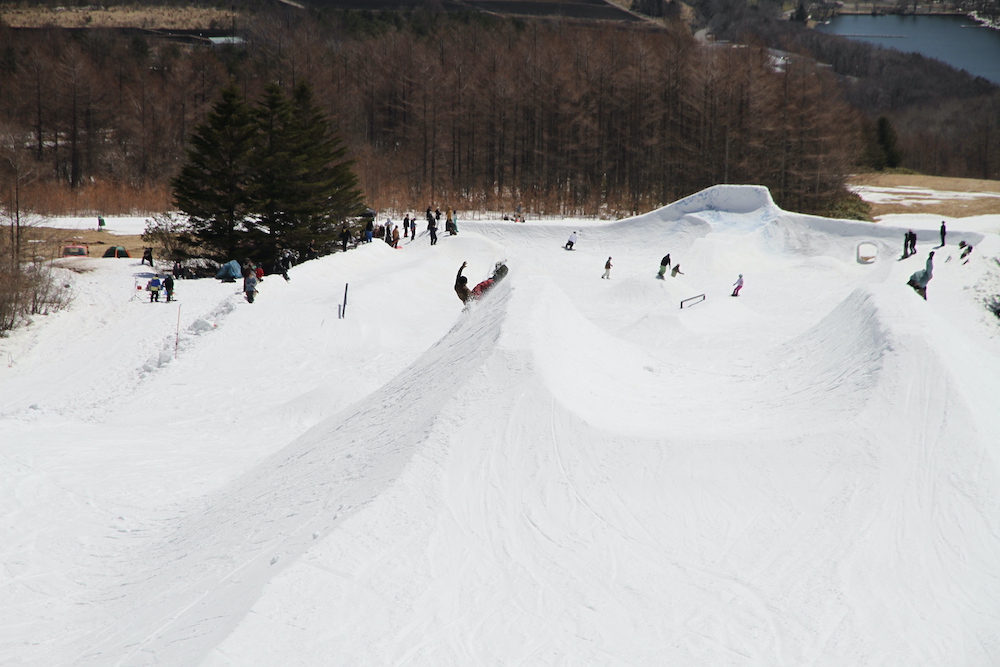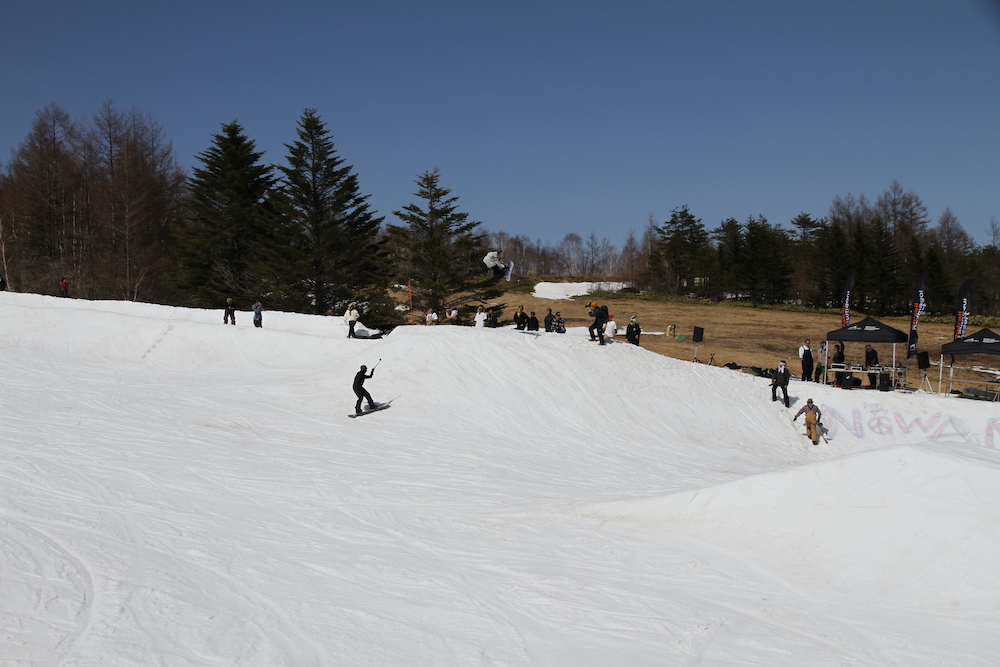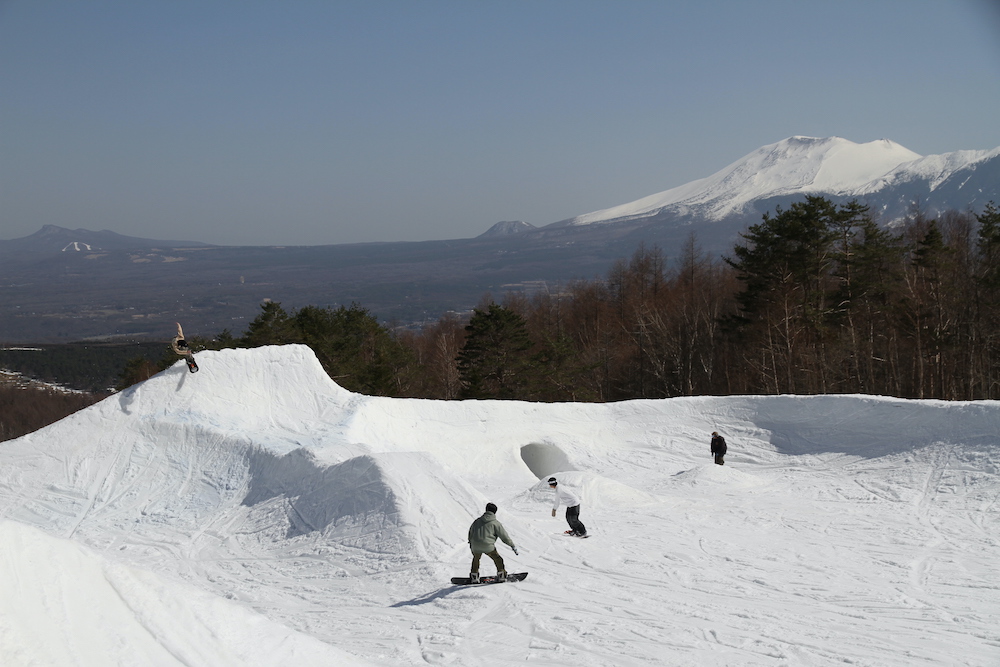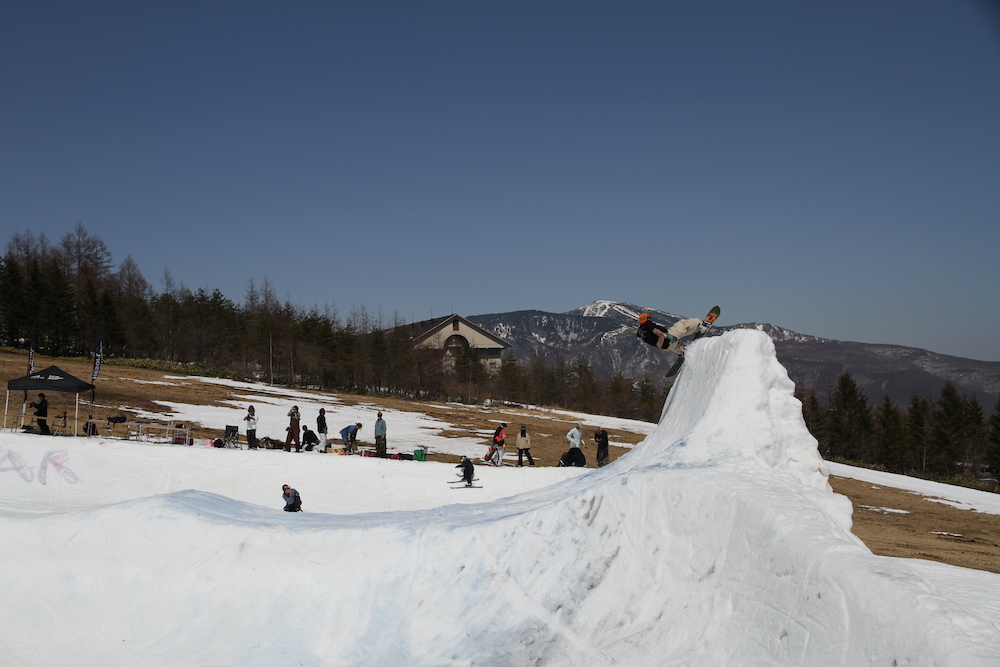 When I asked Kazu what he thought, he was impressed by the fact that he was always happily attacking during breaks except during the daytime maintenance time. By adjusting, it was a really interesting session even if you slipped or watched because it was a course that anyone of any level can enjoy and challenge without risk. All the people who participated happily attacked. I wonder if I got close to 20 of them? Thanks to that, my legs are already fluffy (bitter smile), but I really enjoyed it. "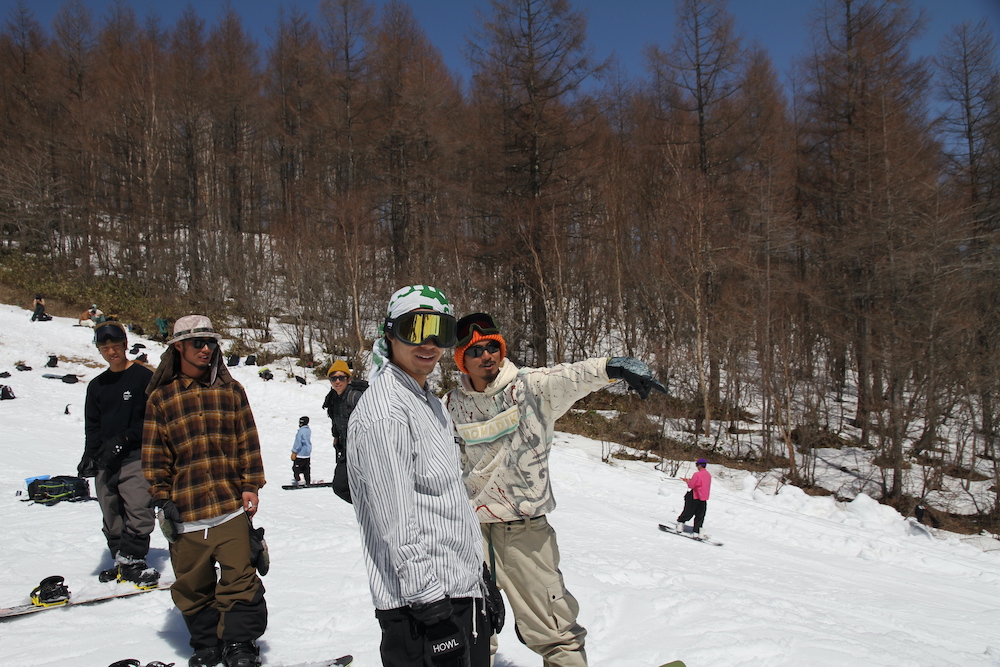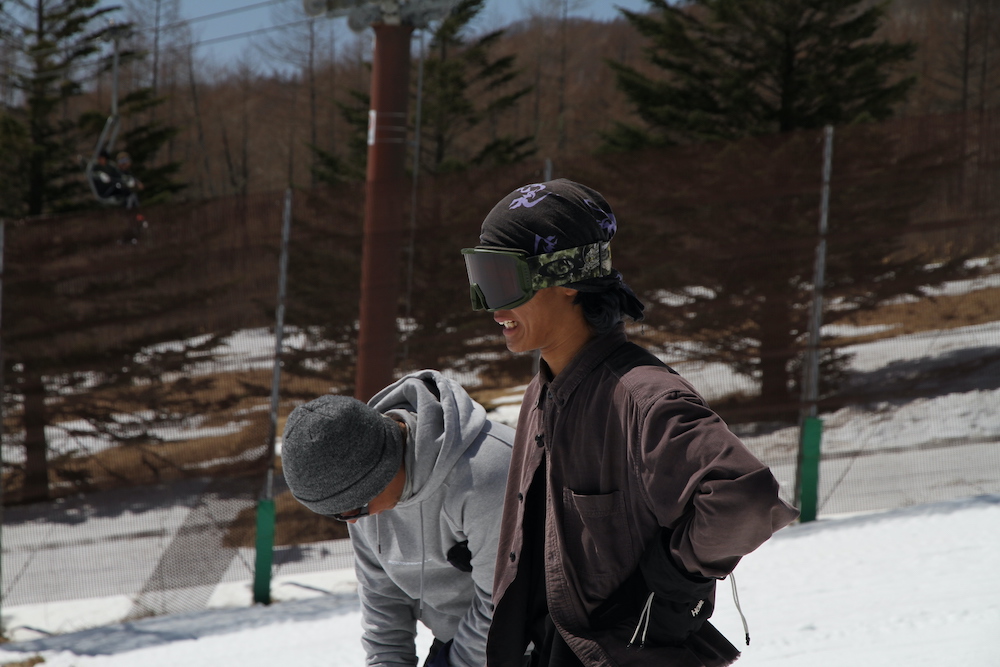 We asked Ryo Aizawa, the founder of this event, to look back on the event. "I wanted to have an event that people of all ages and levels could enjoy in a hybrid course that combines bowls and jib. Regarding the course, I thought about the base and Kazu-kun also came up with ideas. (Komatsu) Gorou gave me some advice based on my experience so far, and it feels like the three of us packed it together. Thanks to that, people who like pipes and R also like kickers and jib. People and people who like bowls all enjoyed sliding on Honma. I was very happy. The session with riders of different generations but cool was really fun to slide while being stimulated by everyone. . I myself was so funny that my legs slipped on the way (laughs). "
In order to make it easier to imagine the event, here are some photos with sliders.
Although there is no rider session, unfortunately those who could not attend the event can slide on the special course used in UZUMAKI 4 until April 12th.hereI want you to check. (Initially, it was scheduled until the 14th, but due to the rapid progress of snowmelt, it was suddenly changed by the 12th.)
The course is too interesting, so maybe the rider is slipping !?
By the way, you can still enjoy the permanent park "Magic Terrain Park: R" produced by Ryo Aizawa.
Information on Palcall Tsumagoi Resorthere
The official website of Palcall Tsumagoi Resort ishere