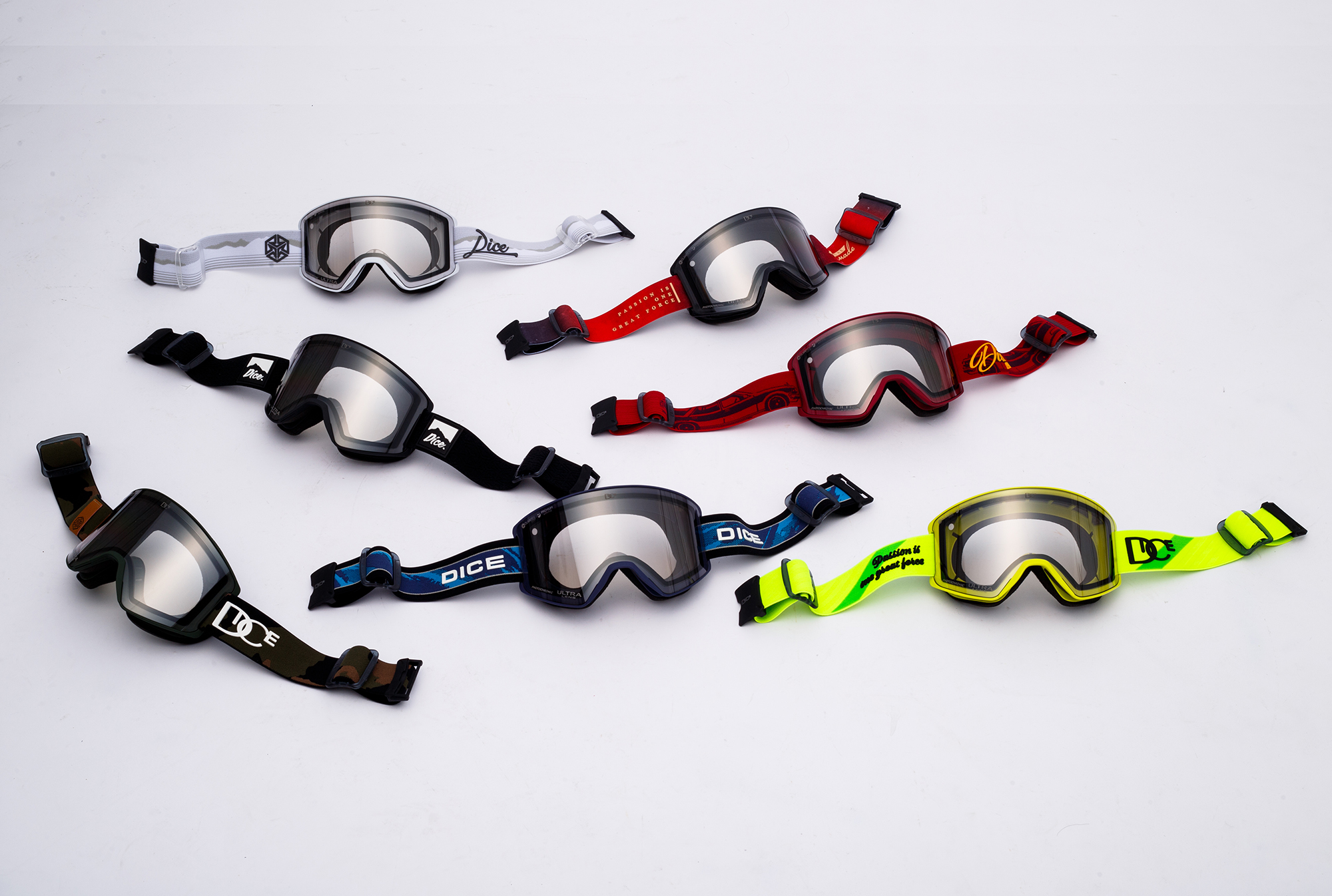 SHOWDOWN
LENS: PHOTOCHROMIC/ULTRA LIGHT GRAY/LIGHT SILVER MIRROR
COLOR: POLISH BLACK, MATT BLACK, WHITE, NAVY, CAMO, WINE, YELLOW
PRICE: ¥ 23,100
---
Yamamoto Kogaku Co., Ltd., which has been researching and developing optical products for more than 100 years, has put in excellent technology and experience, and is a domestic goggle brand "DICE" produced in Japan.With the goal of providing users with "the best experience of enjoying snowboarding" regardless of style or condition, we have a lineup of high-performance goggles every season. The advantage of DICE is that it develops products based on Japanese snowboarders, Japanese snow mountains and snow quality.The frame is designed according to the Japanese skeleton, and the color and processing of the lens assumes the field of view seen through the lens with the Japanese eyeball.As a result, you can naturally grasp the condition of the slope without straining your eyes, and fatigue is greatly reduced even after long hours of riding.
"SHOWDOWN" introduced here is a goggle that is rapidly gaining popularity following the popular "BANK" equipped with a unique ventilation system.In spite of being a stylish standard style, the lens and frame are equipped with the latest technology. It has succeeded in combining "coolness", "ease of use" and "high performance" at a high level.All the lenses of the published goggles are "PHOTOCHROMIC/ULTRA LIGHT GRAY/LIGHT SILVER MIRROR".The highest peak lens that adds a dimming function to the highly rated ultra lens with high visibility that makes it easy to see unevenness.Covering a wide range of visible light transmittance from 15% to 55%, it is an all-weather lens that automatically adjusts the brightness of the lens (lens color changes) and optimizes it in all environments, from snowfall to fine weather.It is also attractive that you can simply go skiing with one lens in any condition without worrying about changing lenses.In addition, the shape uses a flat lens that draws a natural lens curve and does not distort the field of view at all.The combination of the wide-view frame and lens developed to eliminate blind spots during riding greatly expands the viewing angle and always keeps a safe field of view.
The frame adopts a unique structure that allows it to flex, dispersing the pressure on the face.It enables a stress-free and comfortable fitting even when worn for a long time.The foam that touches the face uses a fleece material with high sweat absorption and wicking properties.Even if it gets soaked with sweat, it dries quickly and remains comfortable to the touch.The SHOWDOWN goggles are light in weight and have a simple shape, but are extremely well-made with fine details.
Anyway, I would like you to visit the shop once and try on SHOWDOWN.You must be surprised by its fit and ease of viewing.And when you actually use it in the snowy mountains, you will be surprised once again by the feeling of use. You should be convinced that the repeat rate of DICE is very high.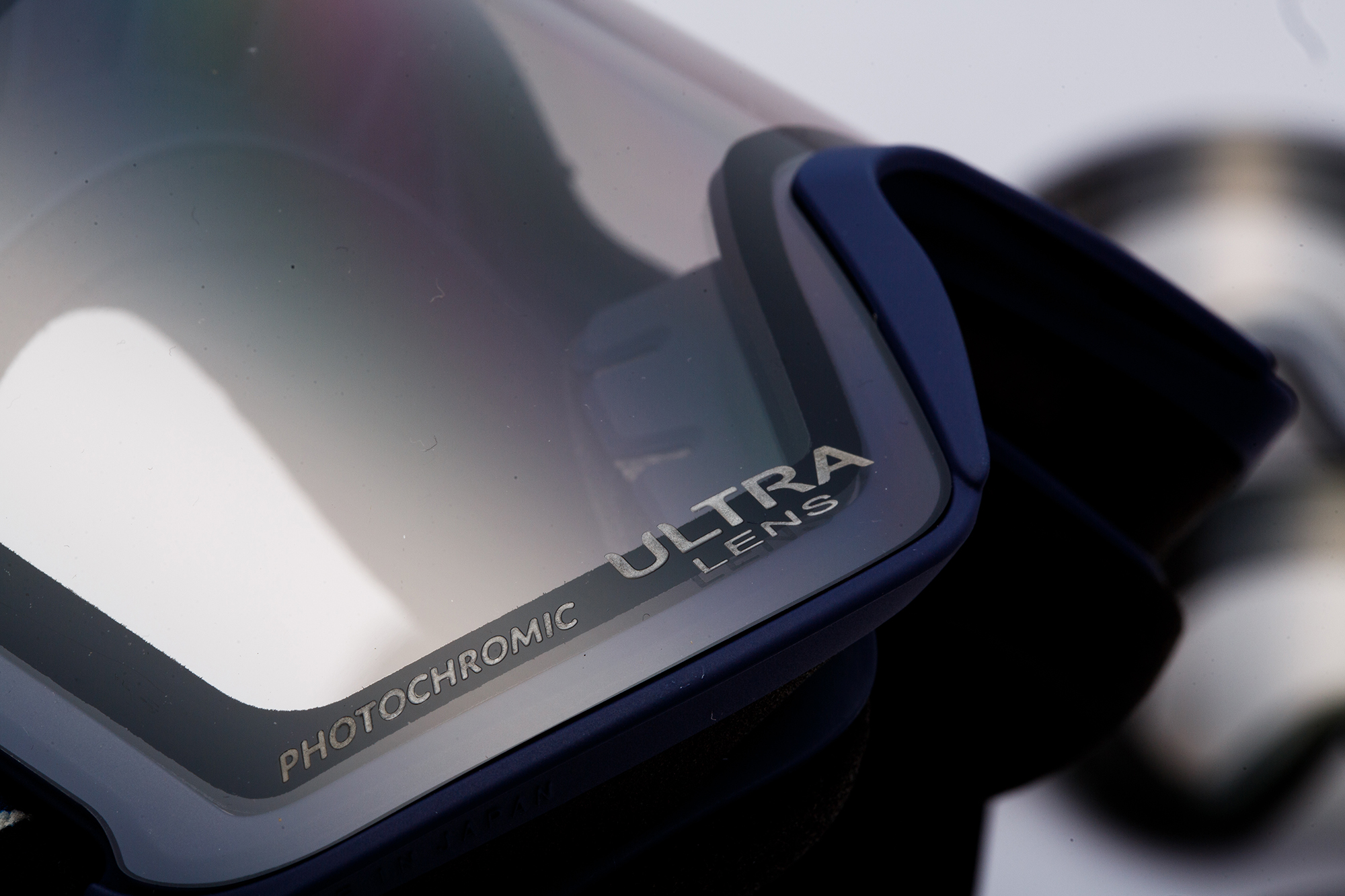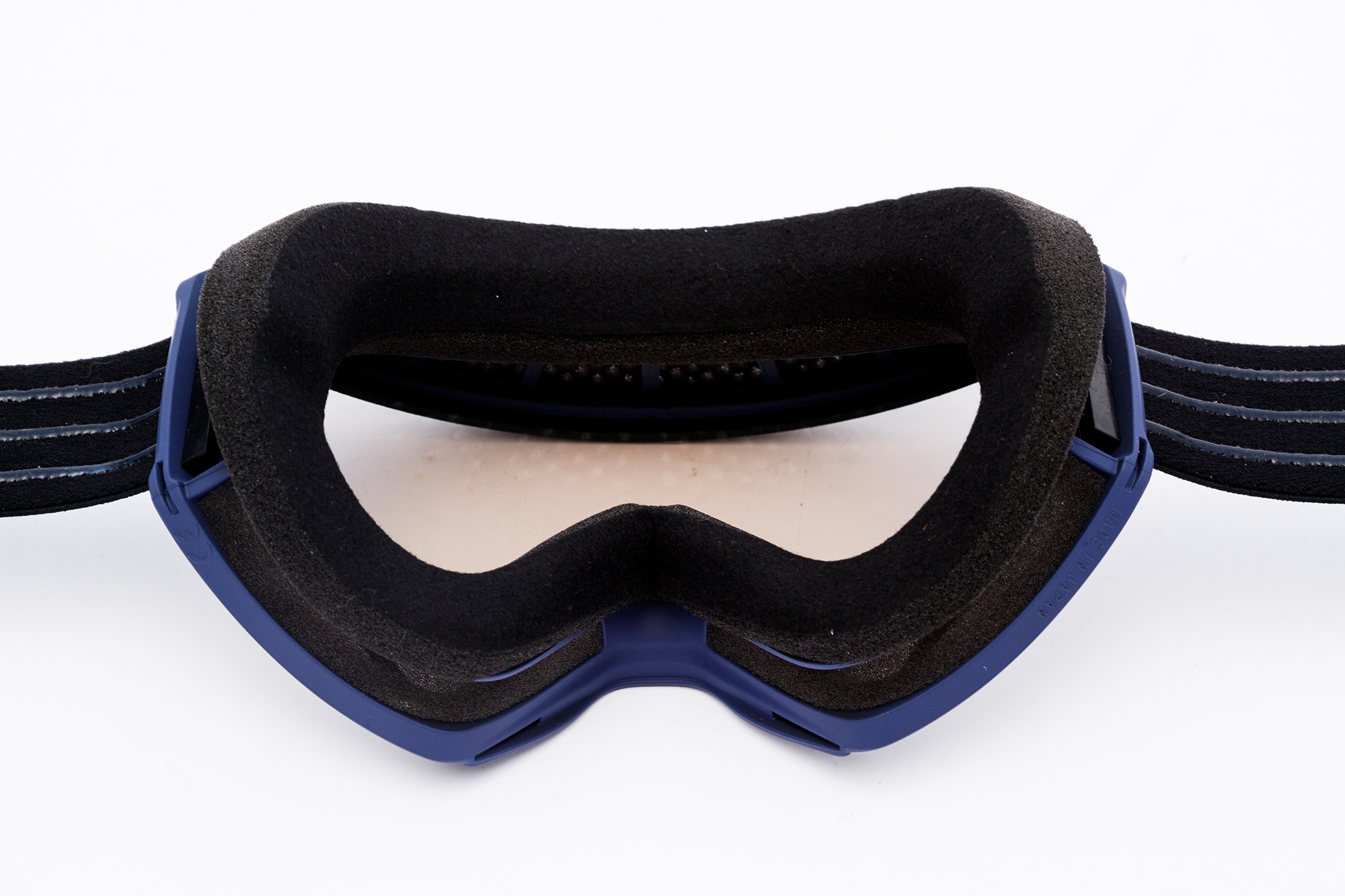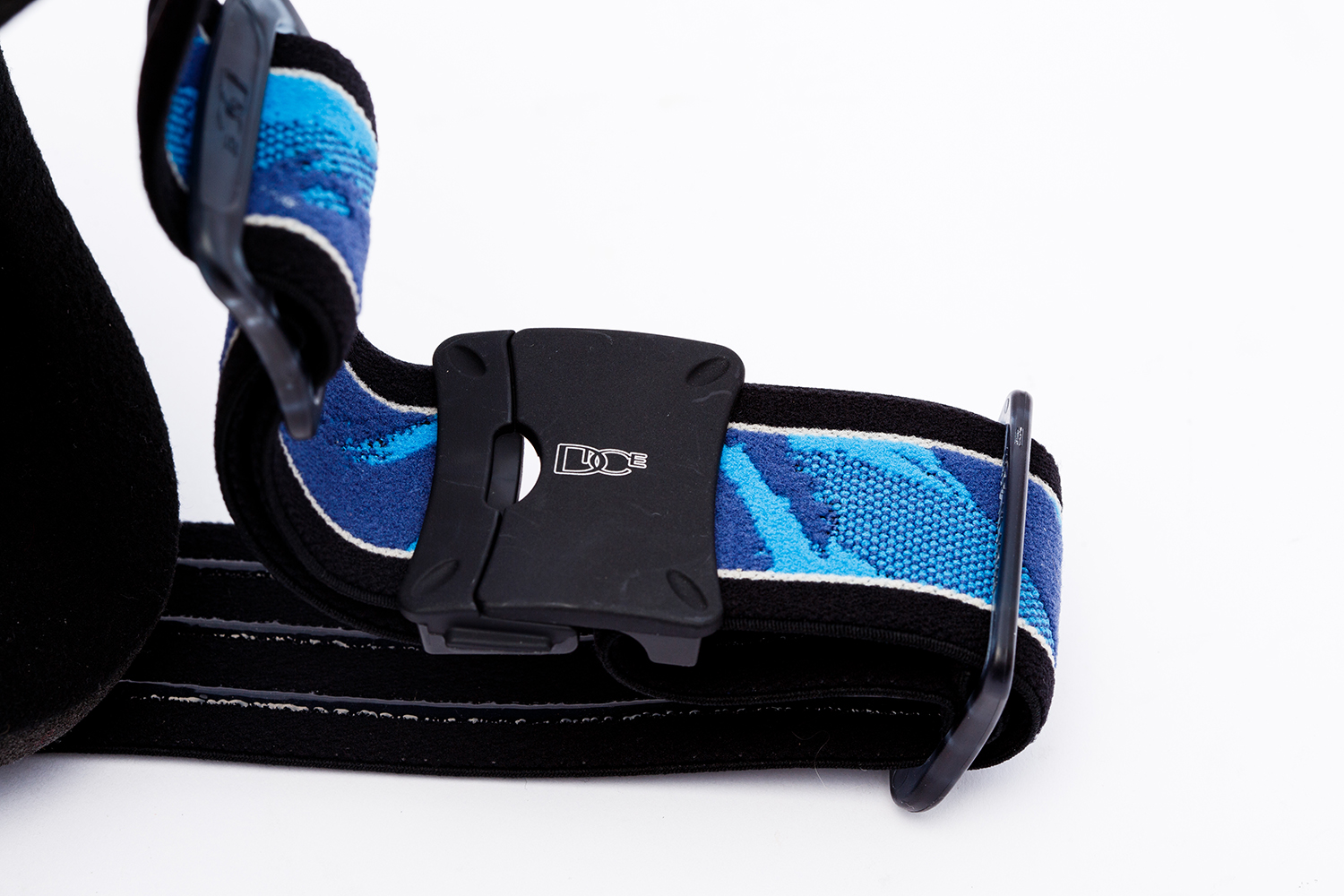 ---
Click here for the digital catalog for this term.