Minimizes board vibration even on rough slopes
Introducing YONEX's advanced technology to improve the limits of control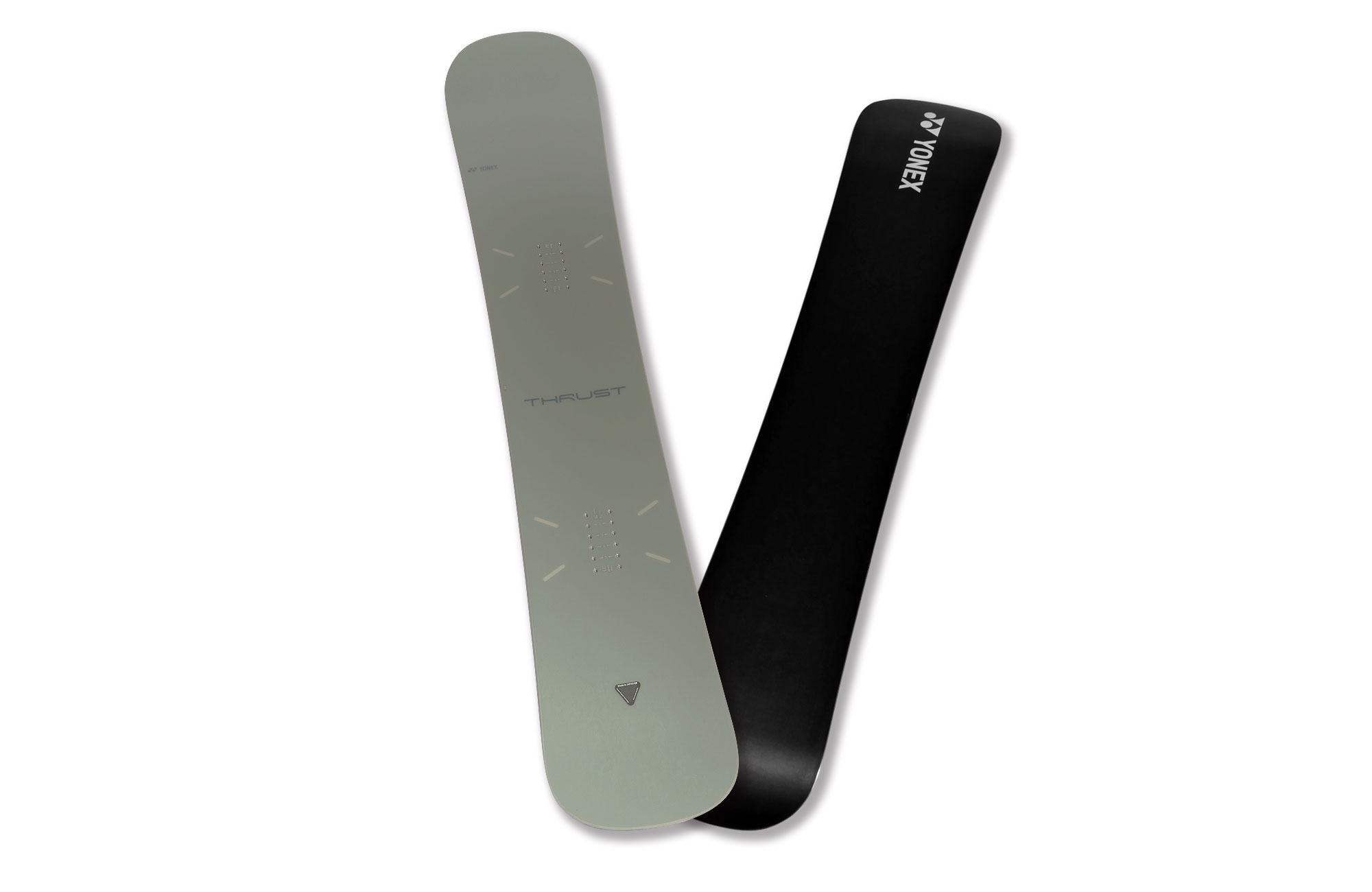 It would be fair to say that the slopes that we enjoy carving are more likely to be rough, uneven slopes with various lines of turns than to be freshly groomed snow surfaces.
On such slopes, being able to always make turns on the line you are aiming for depends on your physical ability and ability to control the board.The moment you feel like you can't control it, you have no choice but to shift the edge, slow down your speed, and recover your balance.
Carving turns on rough slopes make it difficult to control the board, and as the speed range increases, the difficulty of control increases.No matter how well you create a structure with sharp edges and a long snow contact length, if you can't control it, you won't be able to bring out its full potential.
Along with the development of freestyle and freeriding boards, YONEX has also gained a lot of experience in this carving category, and has thoroughly introduced its own superior technology to improve the quality of turns. has evolved.
Among these, the one that is currently attracting the most attention is this semi-hammerhead-shaped carving board called "THRUST."
YONEX has also released a hammerhead-shaped carving board called ``SYMARC,'' but the semi-hammerhead shape used in THRUST has a milder nose and tail shape with rounded corners compared to a typical hammer shape. It's the shape.
Although the effective edge is slightly longer than usual, this carving board was developed with an emphasis on ease of handling so that you can enjoy a well-balanced range from short turns to long carving turns.
The tail width is slightly narrower than the nose width, making it easier to make turns, and even with the slightly longer size, you can make stable and smooth turns without feeling unwieldy.
Carving specialists such as SAJ National Demonstrator Masaru Shindo and SAJ Demonstrator Yosuke Maruyama, who are active in the technical world, have been involved in the evolution of THRUST, and have developed it through numerous test rides, resulting in an extremely easy-to-ride product. It's Sanano.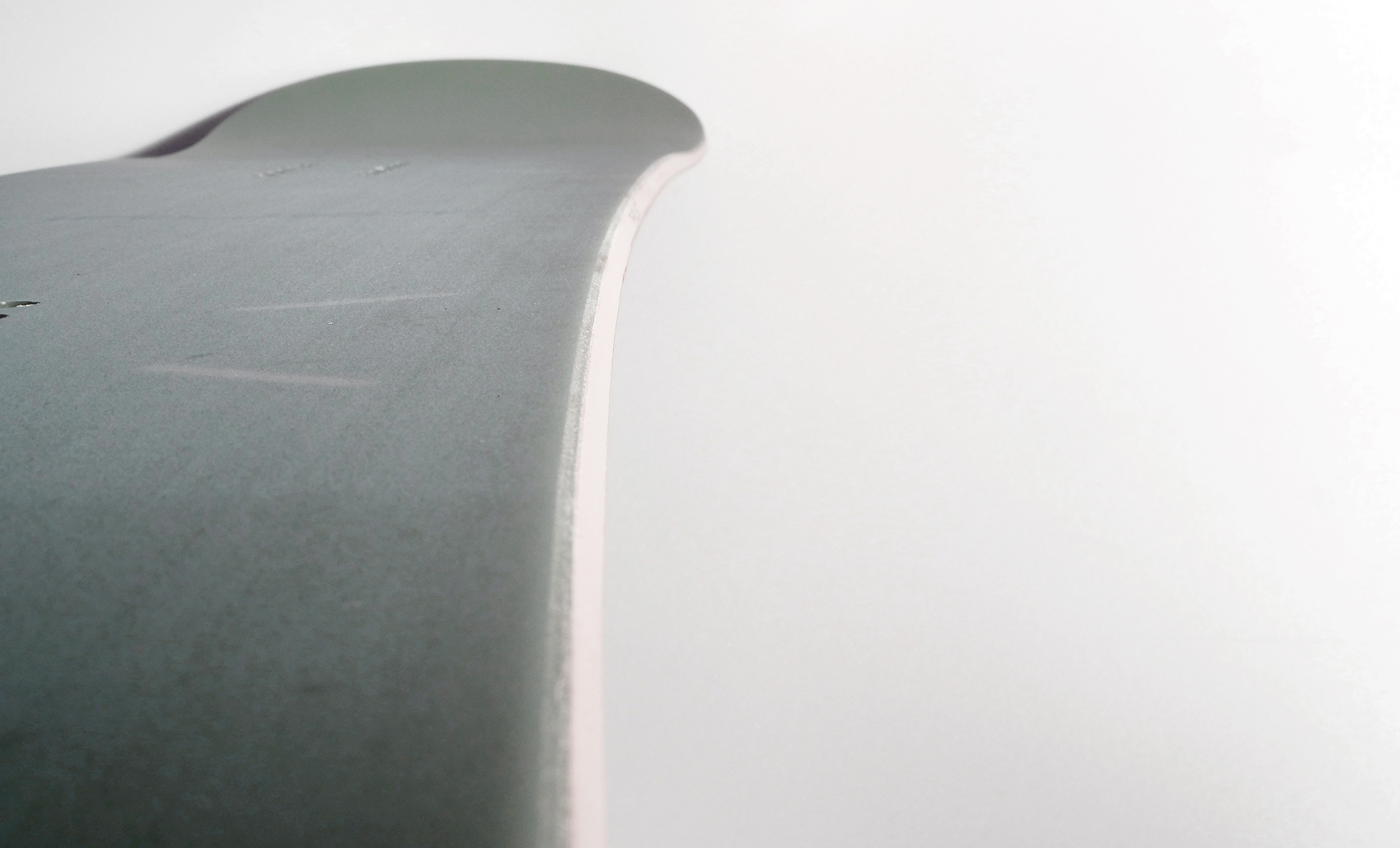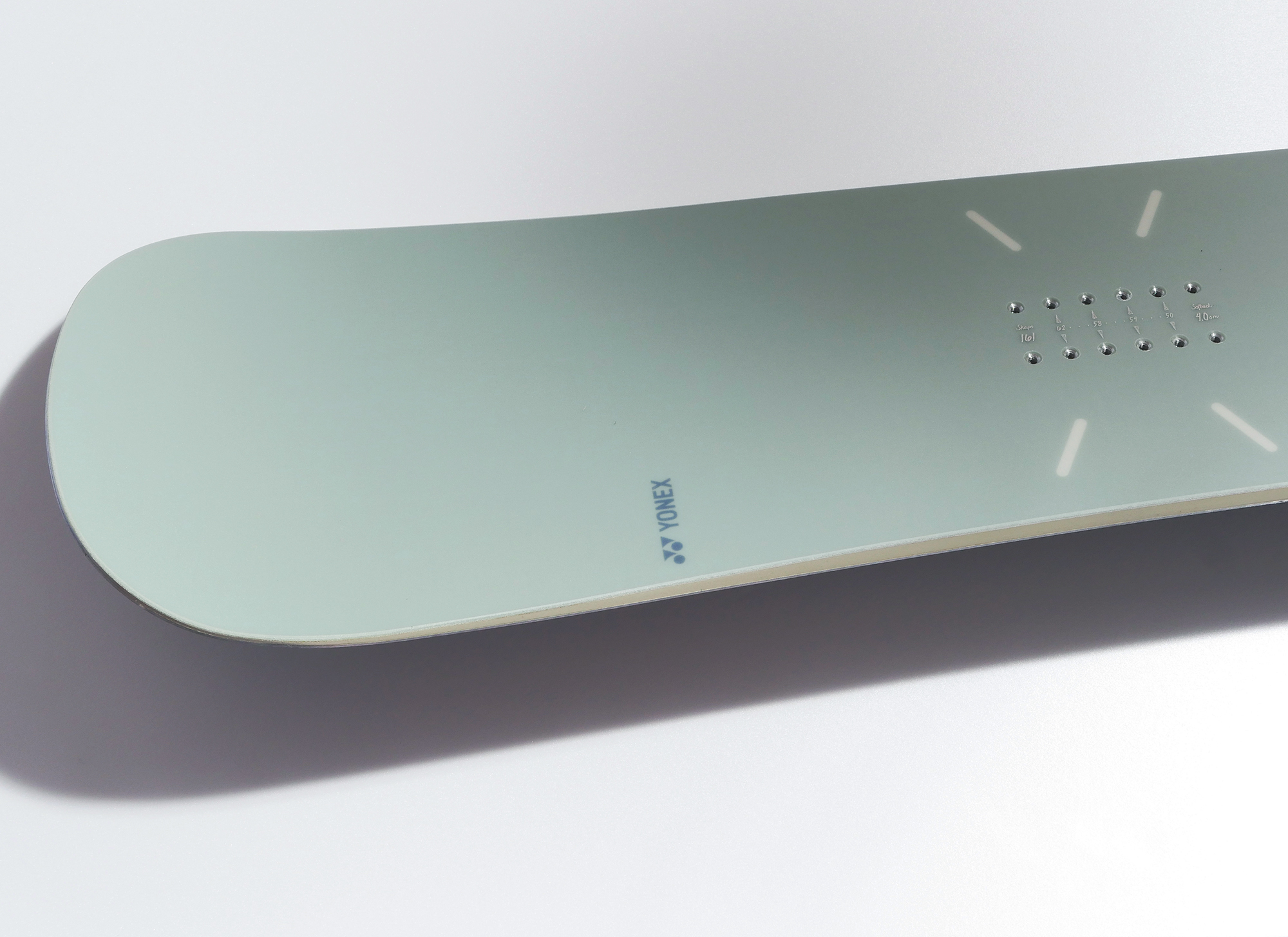 Latest version with softer torsion
The THRUST is the perfect board for people who want to try a carving board, but are nervous about jumping straight onto a Hammerhead.The smooth introduction of the turn does not cause problems even for those who are used to riding general freestyle and freeriding boards.
Furthermore, in the latest version, the torsion has been adjusted to be slightly softer than before, making it even easier to control.
In addition, STOMP-TECH 3.0, YONEX's unique lightweight swing weight structure, which has received high praise for freestyle boards, has been introduced, and the appeal of THRUST is that it can be handled smoothly.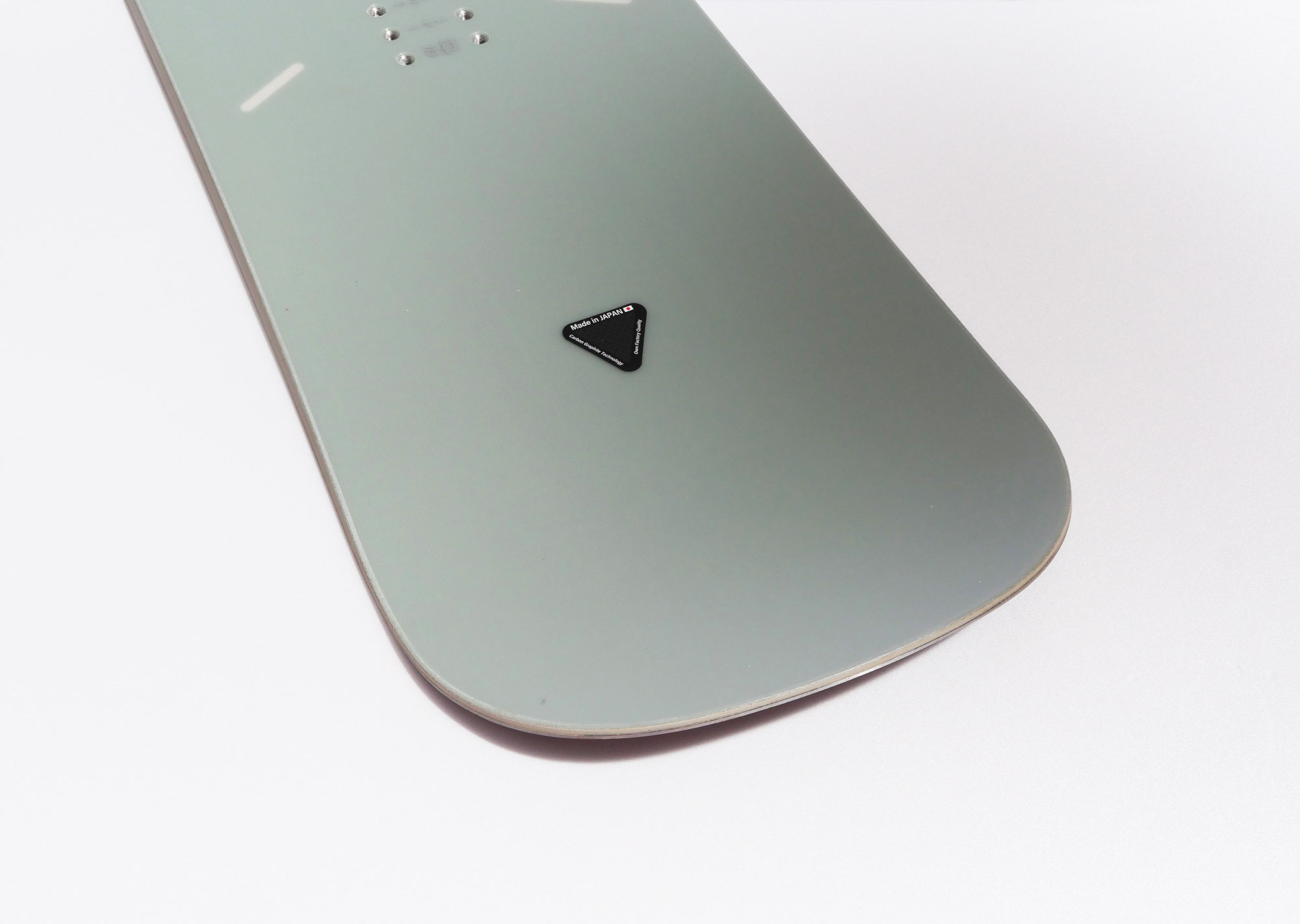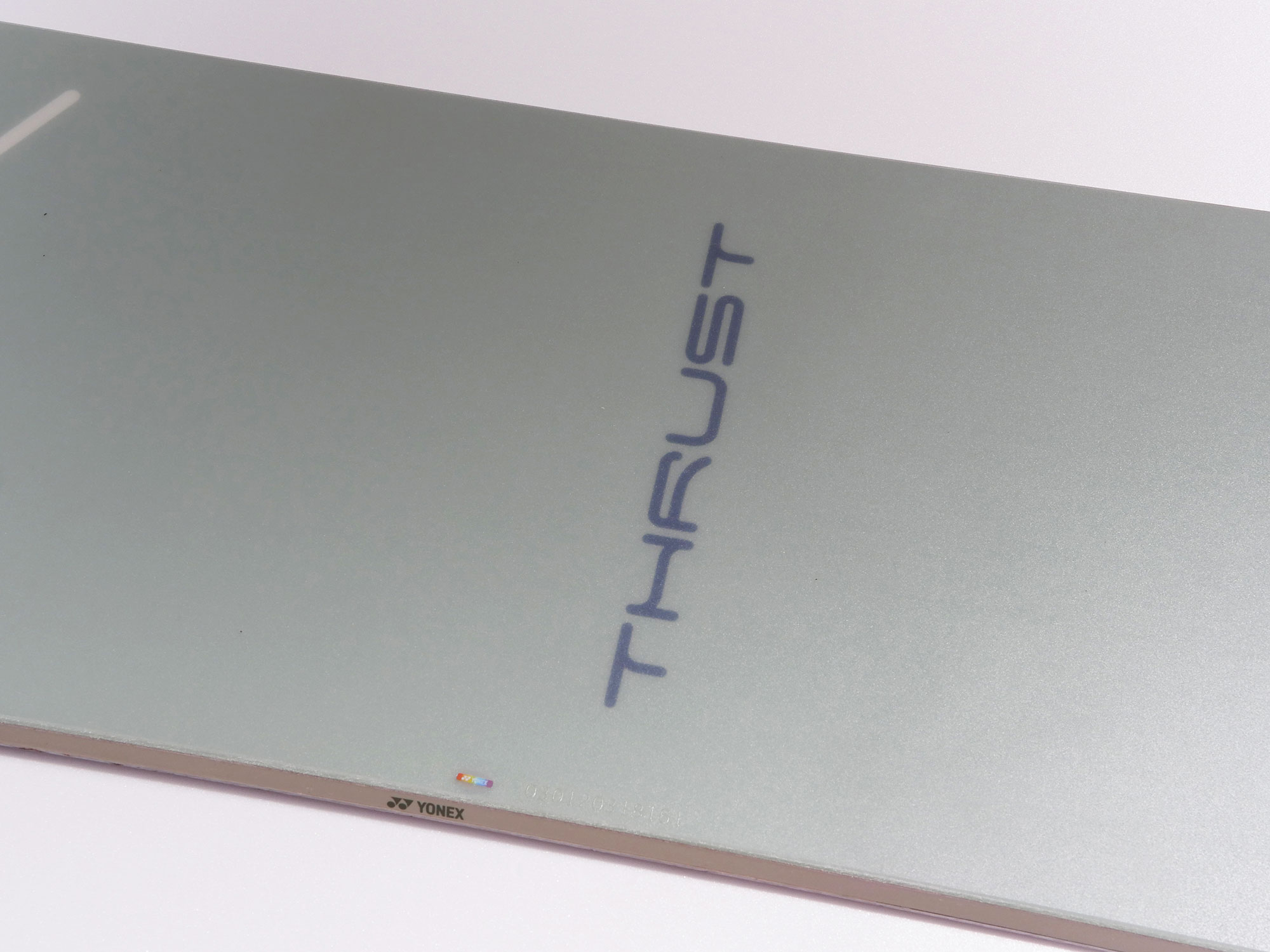 Excellent vibration absorption power provided by the introduction of high-performance materials
THRUST uses the ABSORB DECK that improves vibration damping, which is introduced in high-performance carving boards such as THE C and SYMARC.
Furthermore, we have introduced "STABELA" composite carbon, which is the only one in the YONEX lineup that has 2.4 times the vibration absorption power of regular carbon.
This material reduces the chatter of the board.With its excellent vibration absorption ability, it exhibits excellent controllability in the medium to high speed range, making it possible to make high-speed turns without shaking as if you were stuck to the snow surface.
It can be said that the performance can be brought out precisely because it is a structure that takes full advantage of YONEX's outstanding technological capabilities that can freely control high-performance materials.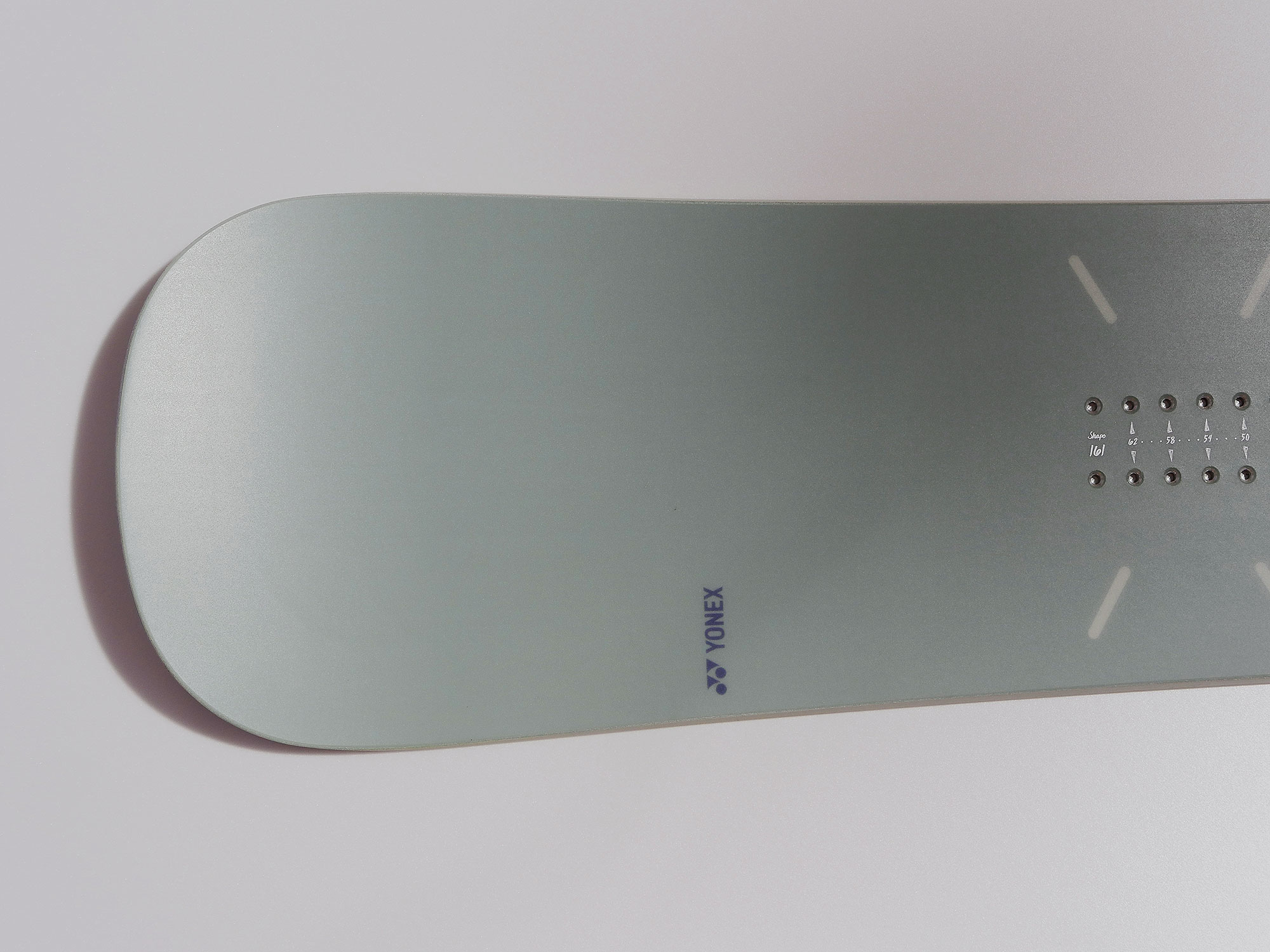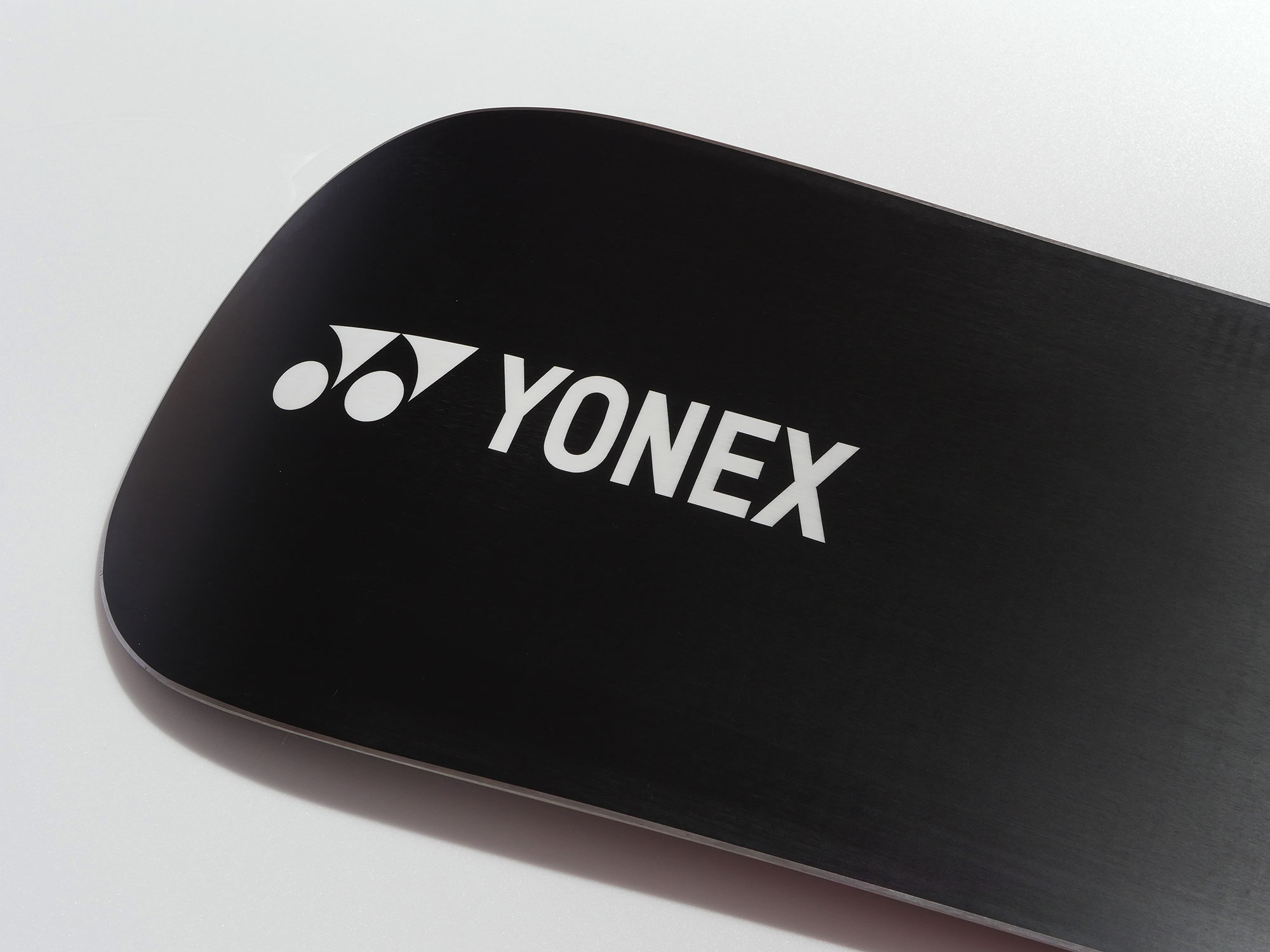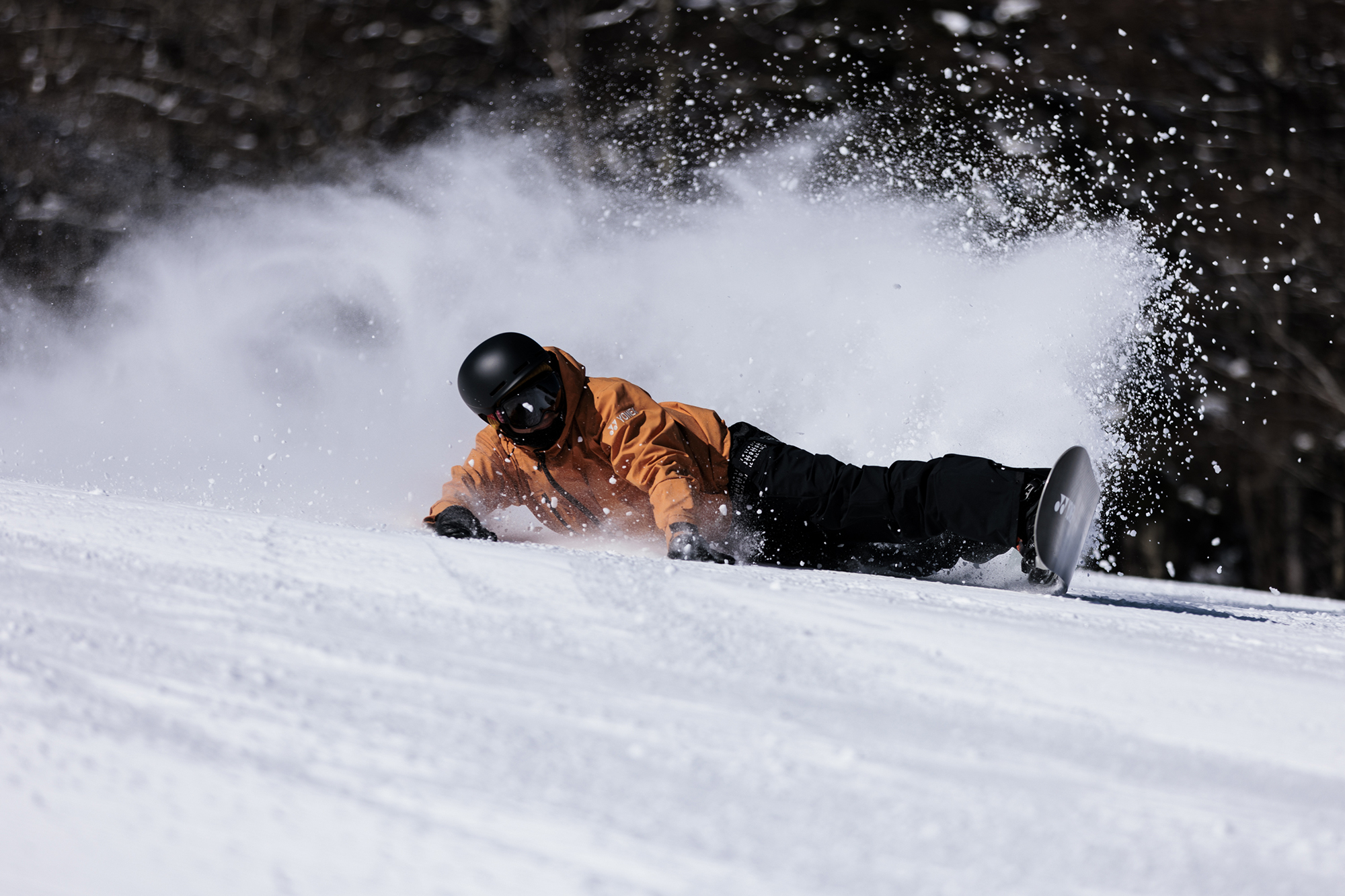 ---
Click here for information on the latest YONEX lineup
YONEX BRAND PAGE
YONEX 2023-2024 latest digital catalog release!!