During the winter season, I shoot the riding scenes while enjoying the best snow, and after I get home, I look back on the day's riding and edit the best shots.
You can check the skating of your friends and yourself, and then the next angle, situation, and style will increase your imagination for further shooting.
If you enjoy riding with an action camera, the fun of snowboarding will be further expanded.
I've come to see many people with action cams when skiing on the slopes.Once you start using it, you will definitely bring it to the mountains as a necessity.I always have an action cam with me when I ride, and enjoy taking selfies and filming my friends riding.
There may be some people who think that smartphones are fine, but it is not convenient to use smartphones when shooting in a harsh environment where the battery drains extremely quickly and you will receive a lot of phone calls. .Also, I'm sorry that I used my smartphone to shoot a video and ended up running out of battery on my smartphone on top of the mountain.

Shooting in harsh conditions, correcting for camera shake, ease of shooting, image quality and interesting images, an action cam is a necessity for shooting videos of riding.
And recently, everyone has started using 360-degree cameras.Capturing all 360 degrees of that moment and cutting out your favorite scenes later in editing, and unique angles that take advantage of the characteristics of 360 degrees. .

So what kind of action cam should you choose?GoPro after all?But you want 360 degrees too!
I would like to introduce an action cam that satisfies such a double advantage.

Insta360 ONE RS Twin EditionIt is.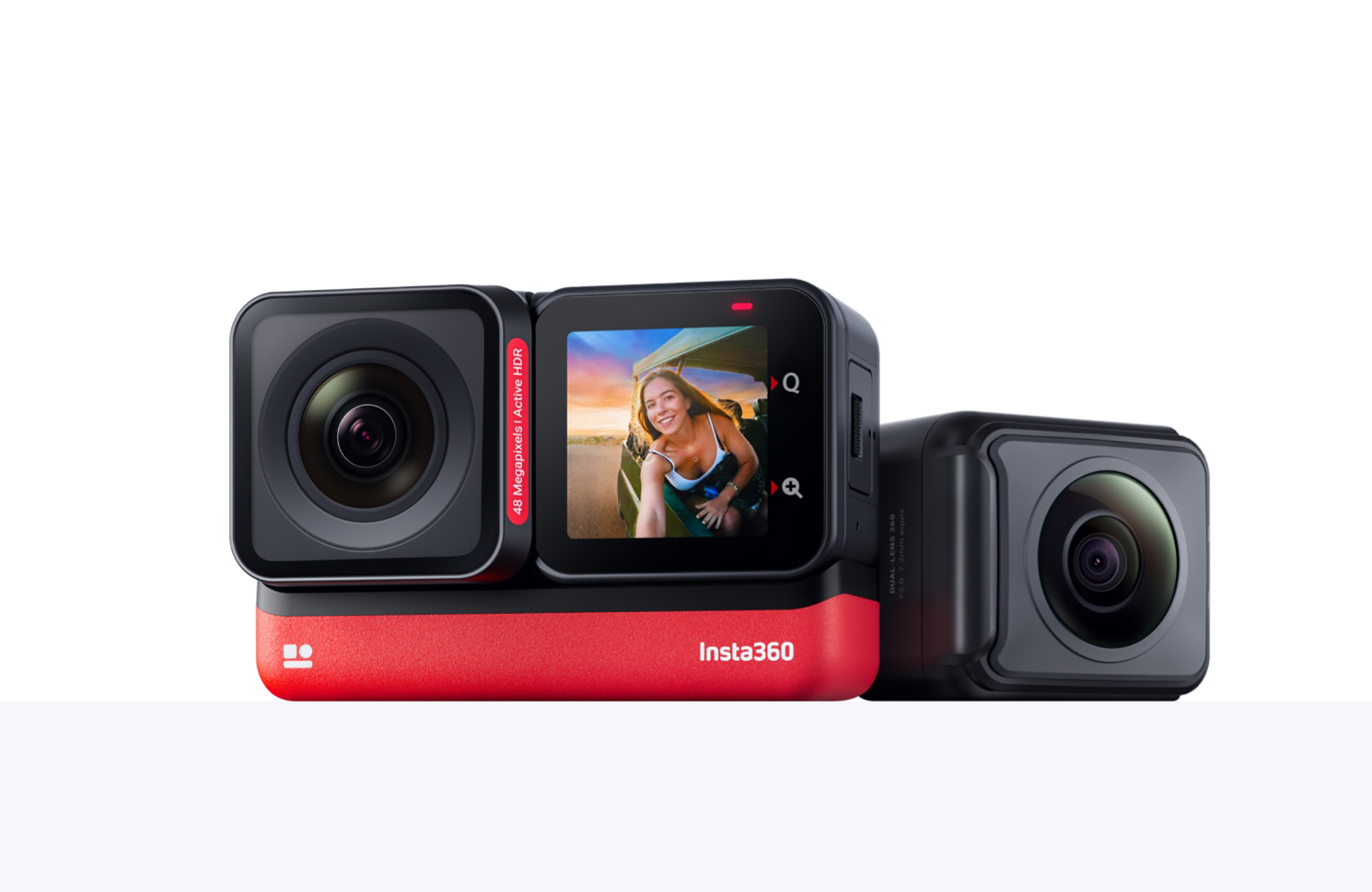 Insta360 is literally a 360-degree camera (omnidirectional camera) with the world's No. 1 market share and a highly rated brand.The ONE X2, which was announced last year, has attracted a lot of attention among snowboarders, and the new X3, which can shoot 5.7K 360-degree video, is also attracting more attention. Freeride World Tour (FWT) Japan Series "Participate in TOYO TIRES FWT JAPAN SERIES 2023 as a main partnerThe news was announced that it will do so, and the interest in the winter sports scene is rising at once.
Of course, the ONE X2 and X3 can also shoot at wide-angle angles, but since it is specialized for 360-degree camera functions, many people seem to use another wide-angle action cam.

However, this Insta360 ONE RS twin version can be completed with one unit.
The lens, the main body, and the battery are divided into three parts, and you can use it by replacing a wide-angle lens or a 3-degree lens.

Capture well-aimed images from a wide-angle perspective
Enjoy even 360-degree videos
Insta2 ONE RS with the high functionality of two models!
Features – Insta360 ONE RS Twin Edition:
▶︎ Modularity + Versatility – Switch lenses on the fly and get two cameras in one.
▶︎4K Boost Lens – 1/2 inch 48MP sensor for high image quality + low light performance
▶︎5.7K 360 degree lens – shoot more creative than ever
▶︎Upgraded core and processor – smooth stabilization and faster WiFi transfer
▶︎FlowState Stabilization – Built-in instant gimbal-like stabilization
▶︎ Crystal clear audio – 3 mics + upgraded algorithm + windproof mic cover
▶︎High-capacity battery – 21% higher capacity.
▶︎Waterproof up to 5m + Rugged – Action Spec
▶︎POWERFUL MOBILE EDITING - Creating creative content has never been easier with ShotLab.
▶︎ New accessories - quick readers, mounting brackets, etc.
In other words, ONE RS is a versatile action cam equipped with an action-ready 4K autofocus function and a 5.7K creative 360-degree camera.
From a selfie point of view, you can use a 360-degree camera and an invisible selfie stick to capture spectacular footage, but the wide-angle view is easy to use when you want to follow up on your friend's riding.
In such a case, you can change the lens and use it to shoot riding scenes with a sense of speed while making full use of the stable image stabilization that provides the same effect as a high-performance gimbal.
Features to watch out for!
▶︎▶︎FlowState image stabilization
Powerful in-camera stabilization algorithm.Achieve gimbal-like image stabilization without the need for editing.Save directly as .mp4 files for instant sharing on social media.
▶︎▶︎4K 60fps
The best image quality that captures the best action with more detail and smoothness.For shooting at a fixed point, you can use this mode to capture fast-paced riding and trick scenes.
▶︎▶︎48MP Photos
4x more megapixels captures sharper details and enables picture-perfect color rendering.Additionally, shooting in PureShot mode improves dynamic range, reduces noise, and captures finer details.
▶︎▶︎Active HDR
The only action camera with HDR video mode designed for action sports.Active HDR stabilizes your footage even under hard-moving conditions, preserving details in highlights and shadows for a more vibrant picture.However, it must be used in bright locations.
▶︎▶︎Invisible selfie stick
With a 360-degree lens, the selfie stick disappears from the image as well, making it possible to shoot from a third-person perspective as if it were taken using a drone.
▶︎▶︎Insta360 app
Shoot with a 360 degree lens and reframe your footage with the Insta360 app.Select a shot and add keyframes to change the direction the camera is facing any number of times.And editing is easier than ever.Instead of keyframe editing, Snap Wizard lets you move your phone or swipe to reframe.After editing, you can export and share immediately.
▶︎▶︎360 degree horizontal maintenance
This function is also important for riding photography. Even if you rotate the camera with a 360-degree lens, the horizon will always remain horizontal.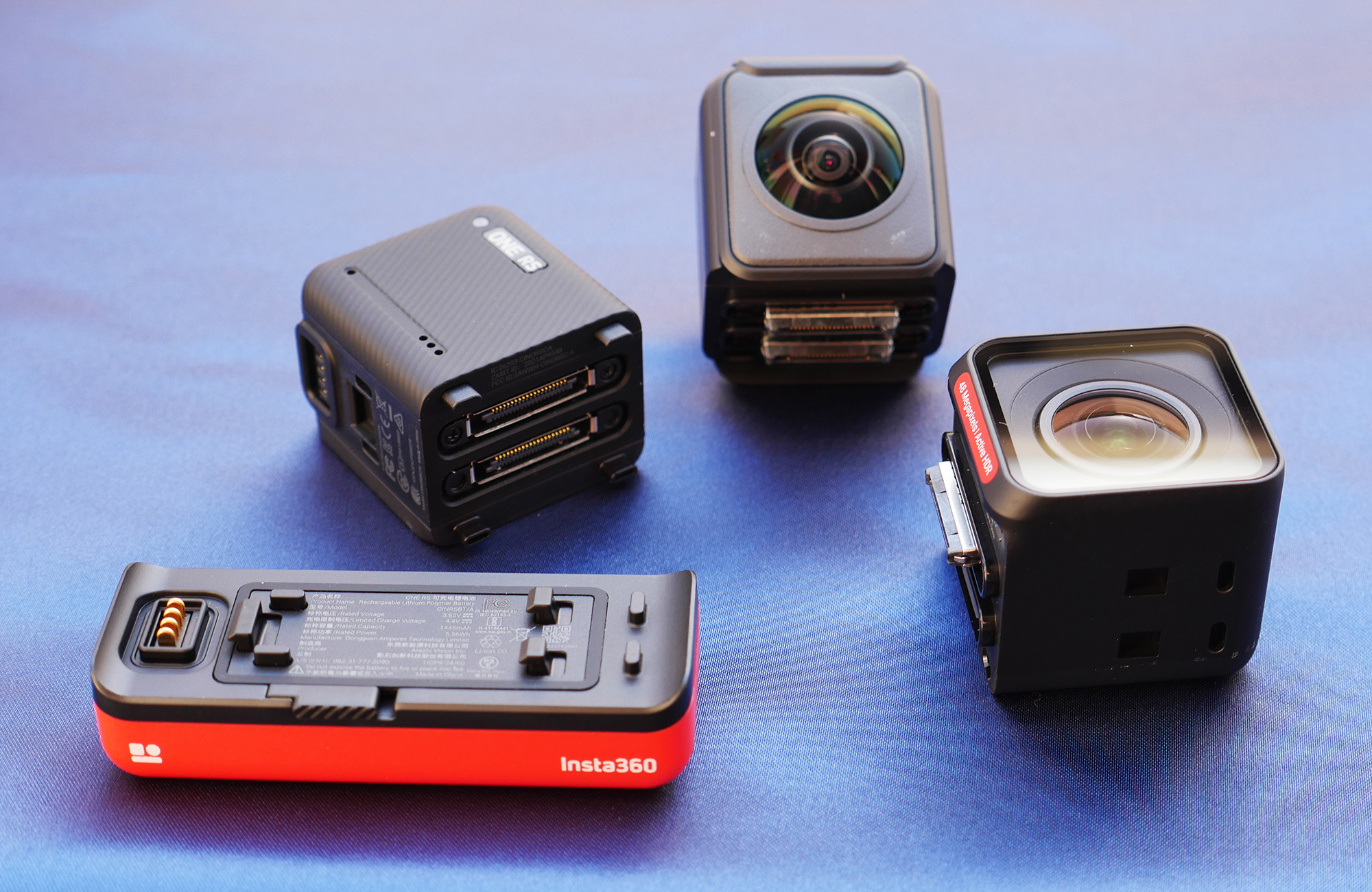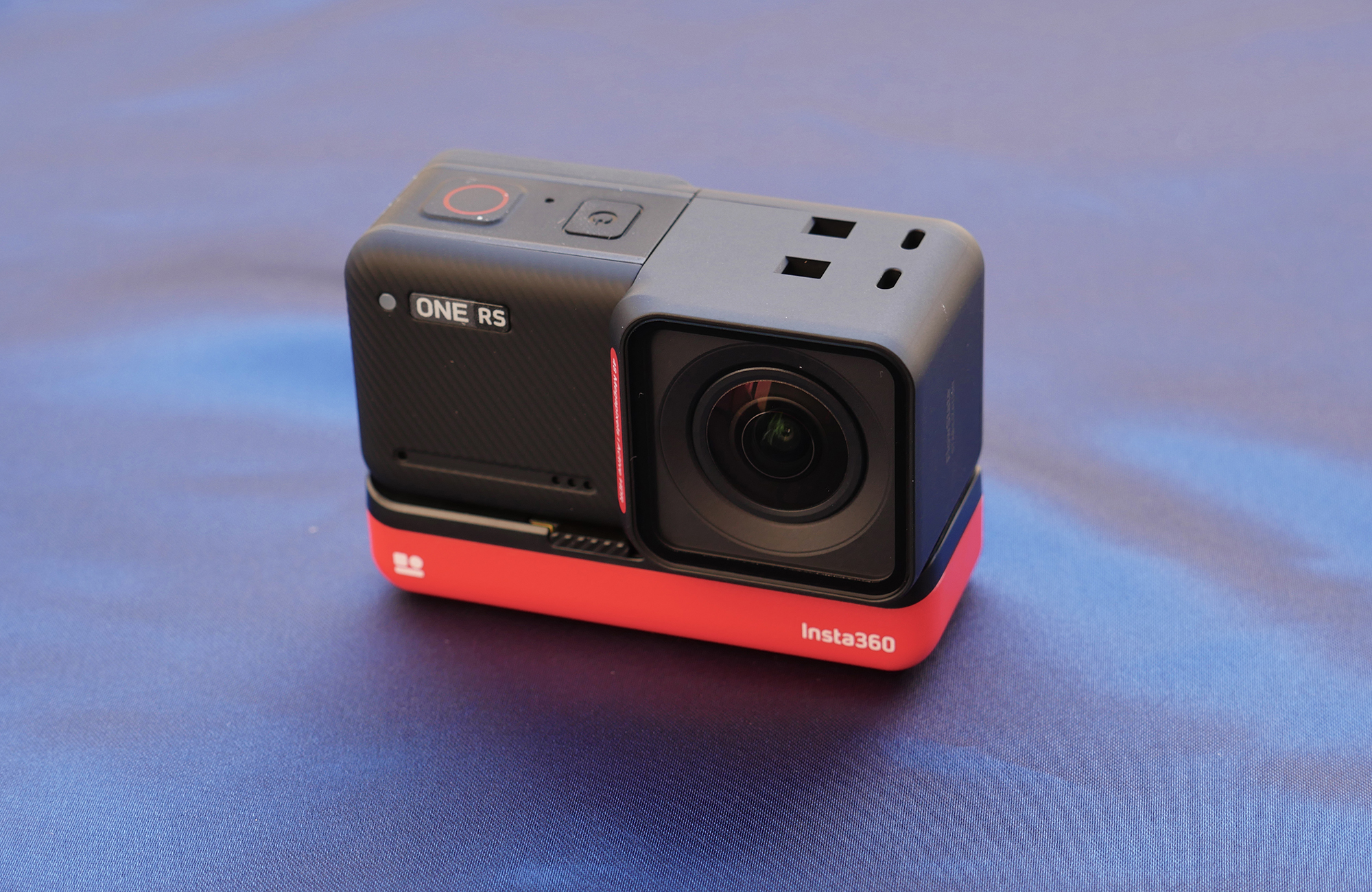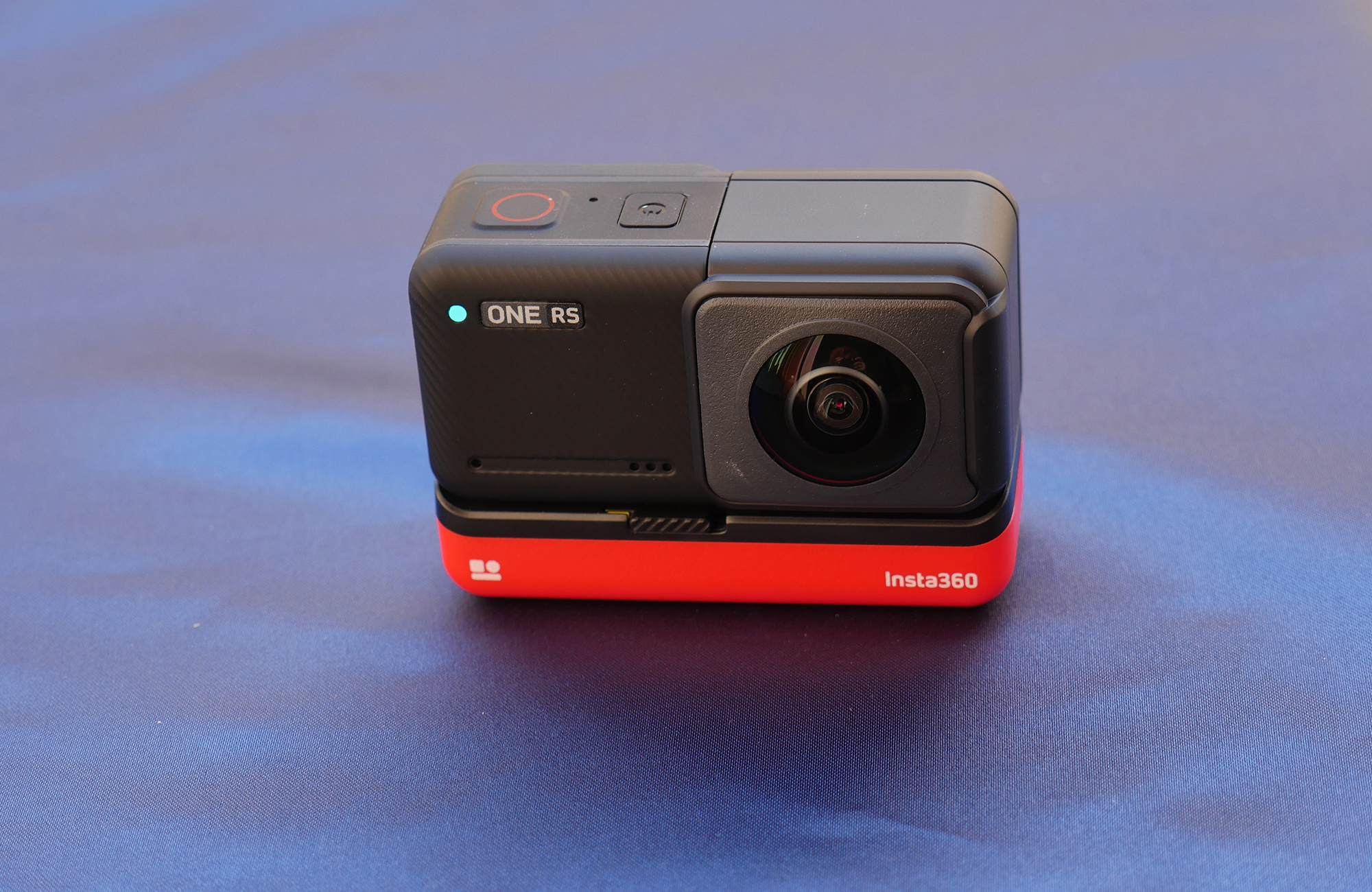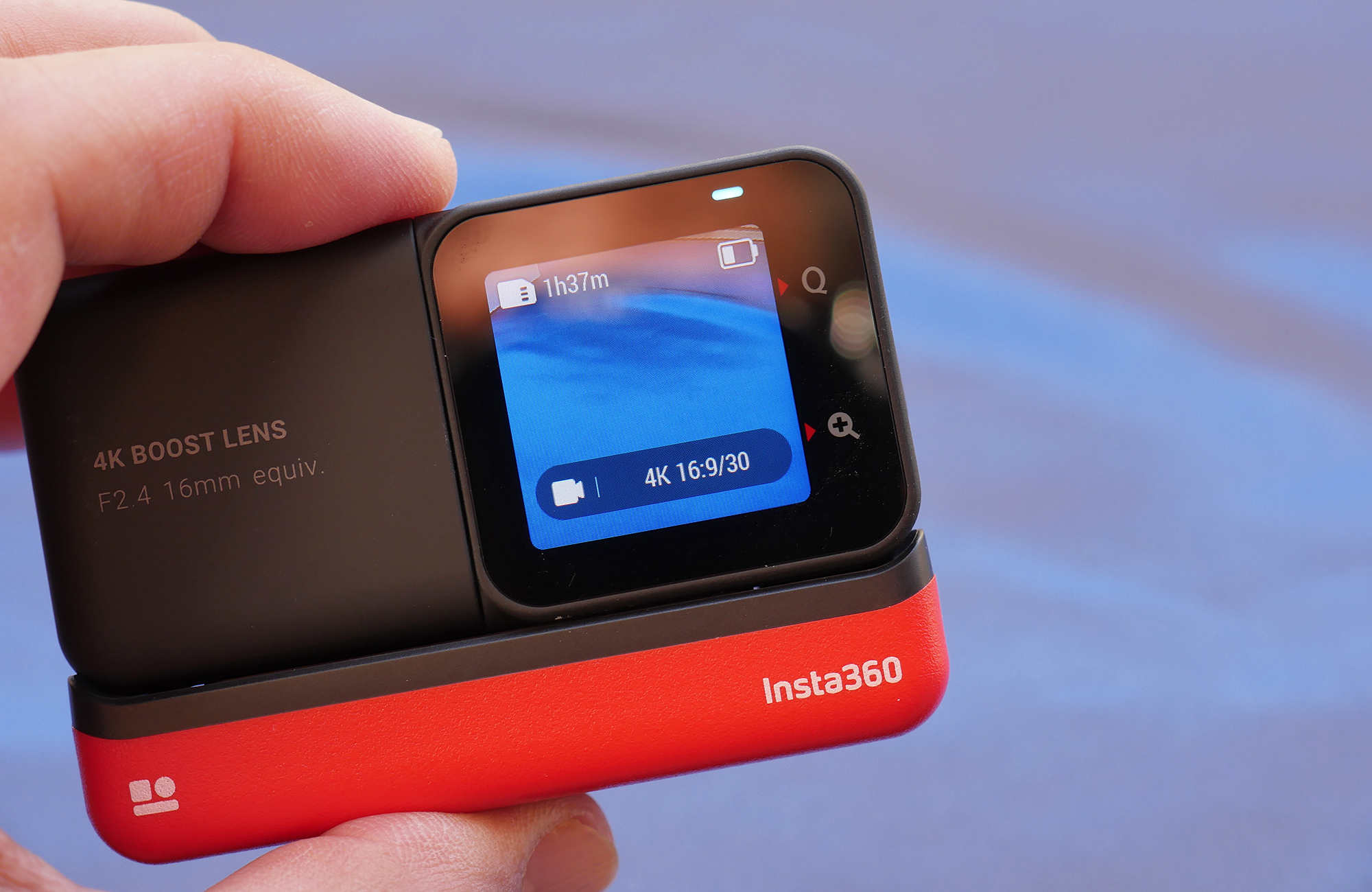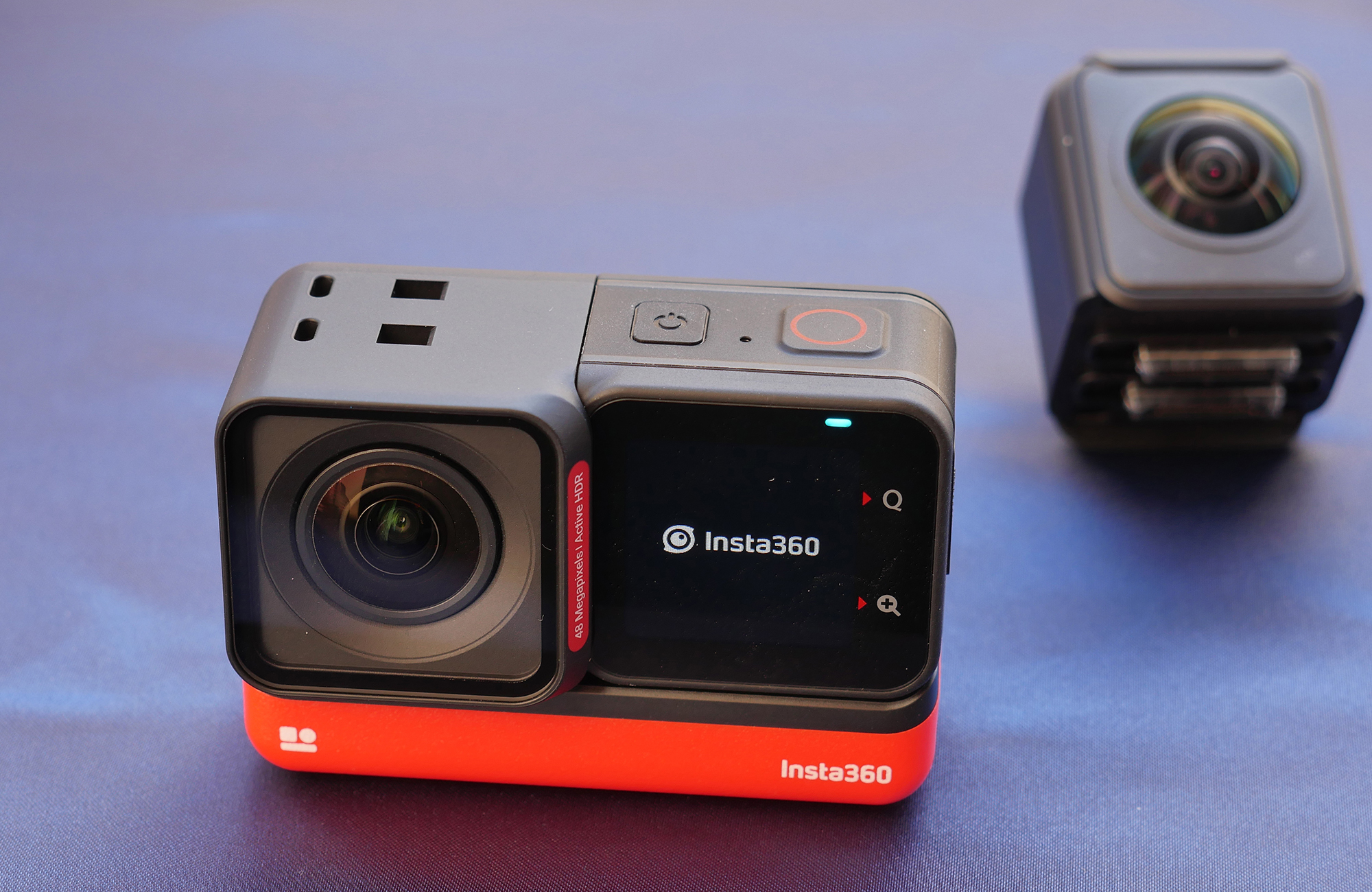 So, I introduced the representative points of the Insta360 ONE RS twin version, but in short, there is no doubt that the biggest attraction is the ability to switch between the performance of the wide-angle action cam and the 360 ​​camera.
And it's all high performance.There is no problem with tough specifications on snow.
If you have this one, you will have the best shooting environment.
Anyway, it's high performance, so there's no doubt that the shooting possibilities will be improved at once compared to the wide-angle action cams so far.However, note that it will not be possible to use with a microSD card with low performance due to its high performance.Be sure to prepare a compatible microSD for shooting.
This winter, use the Insta360 ONE RS to record and enjoy the best riding scenes!!
Click here for more information on Insta360 ONE RS!!
Insta360
Official website
Facebook
Twitter
Instagram
YouTube
Official blog