Date and time:Late January 2018 / weather:sunny / Snow quality:After snowfall
I went to the popular ski resort Hunter Mountain Shiobara in Tochigi prefecture.It seems that the latest artificial snowmaking machines are included, the season is open from the beginning of December, there are gondola, there are many courses, there are many cars in the parking lot from the morning, and it is a popular ski resort. I feel that.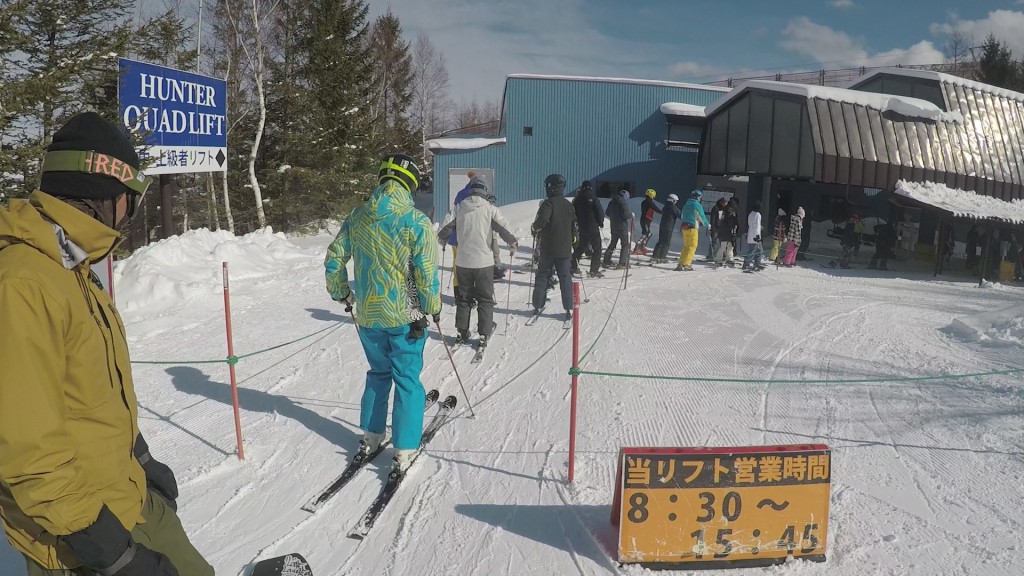 RIDER who participated this time is Shinji Sato
First, take the gondola to the top. "Madison Avenue", "FDR", "Wall Street", and "New Madison" were sloped and it was a comfortable carving course where you could slide at full speed.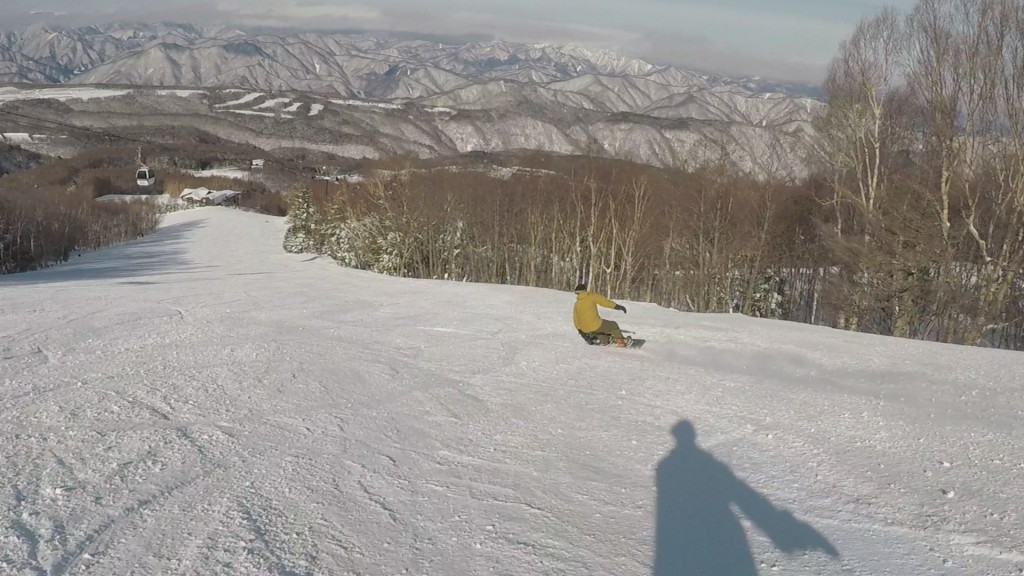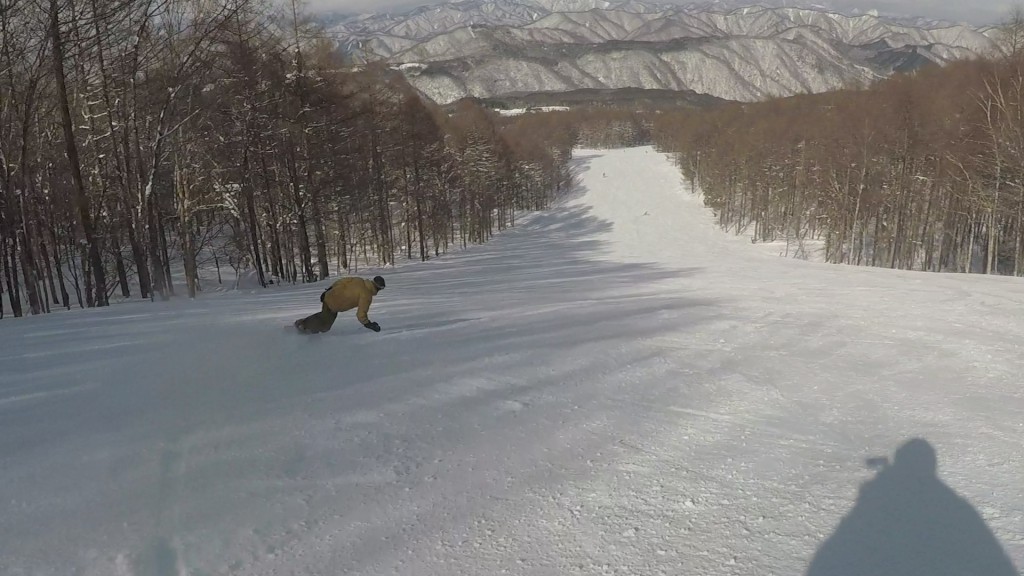 "Park Avenue", "Forty Second Street", "West Side Street" in the middle of the slope It was a course where you can slide on slope changes, walls, and gentle slopes.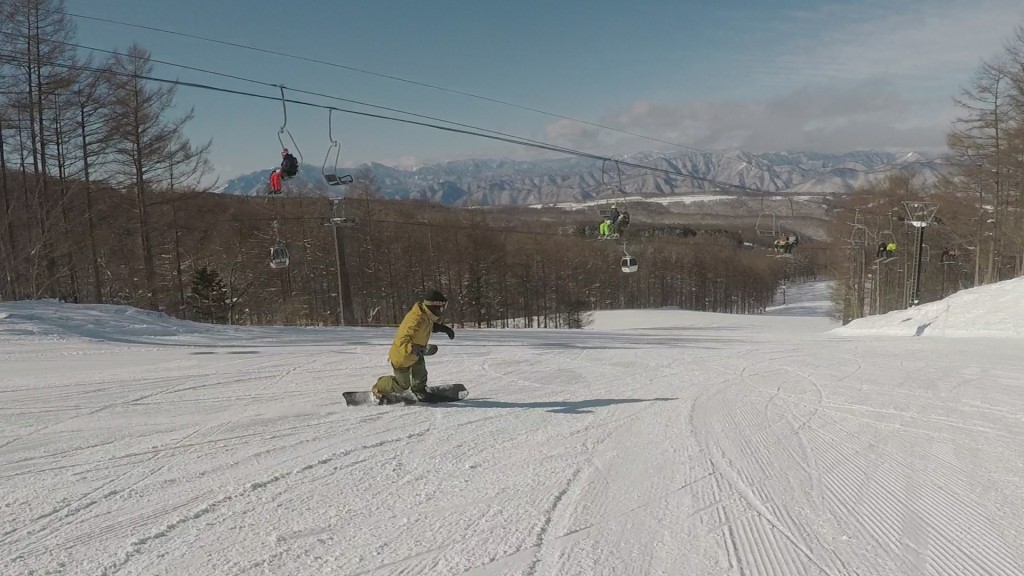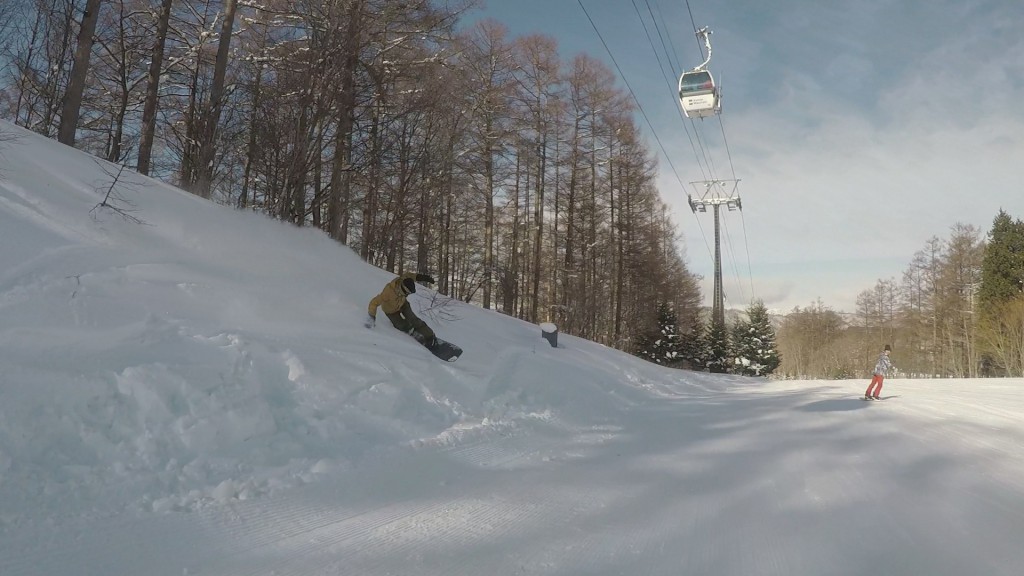 The lower part of the slope was a gentle slope, and there were waves and parks on the popular "Broadway" where the most people slipped.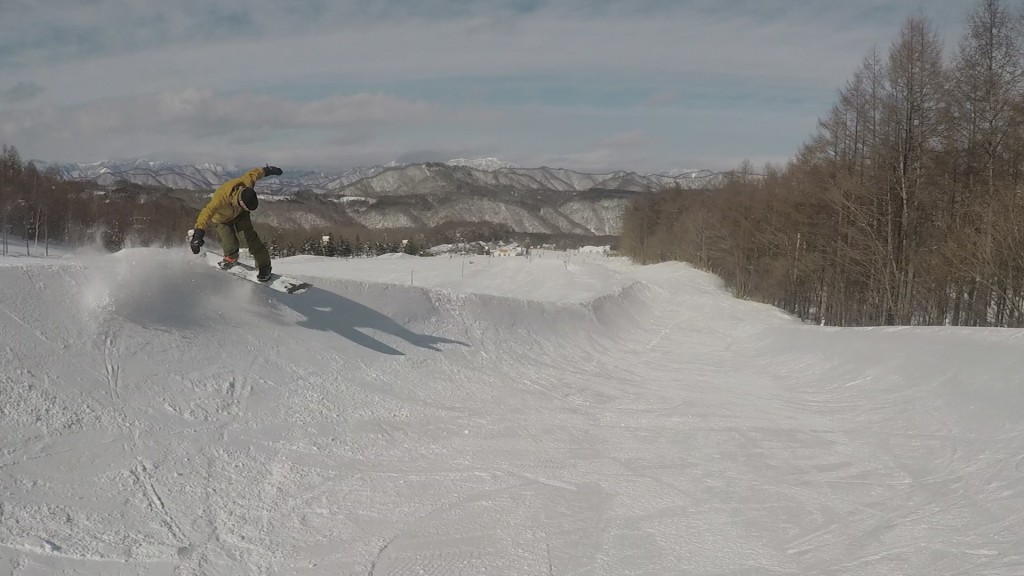 The impression that I skated on Hunter Mountain Shiobara was that there was a gondola, many park items were installed, the snow pressure was beautiful and slippery, and carving was a very comfortable ski resort.However, because it is a popular ski resort, speed control is important on courses with many people, which were more crowded than other ski resorts from the morning.Also, since it is an area with little snowfall, I think there are times when it is crunchy.Let's check the condition of the ski resort before going!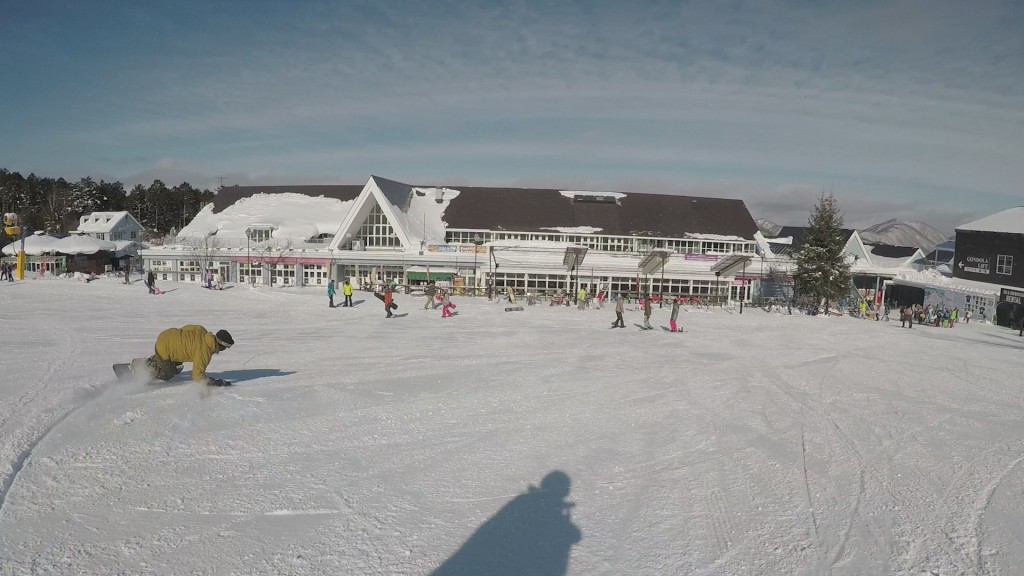 Hunter Mountain Shiobara, if you have a chance, come on!
Details on how we visited the ski resort this time are introduced in "RIGHT PLACE RIGHT TIME" released this year.We also introduce other ski resorts nationwide, so I think you can enjoy it with a pleasant skiing video.Please take a look at this DVD too! !!
NEW Commentary DVD !! RIGHT PLACE RIGHT TIME