Nowadays, many brands have introduced 3D camber boards in various shapes, and they are becoming commonplace, but Bataleon has been popular with this 3D shape as a concept since the brand's inception.
After thoroughly researching the dynamism of snowboard riding, we realized that a board shape that can handle any terrain is essential in order to bring out excellent glide and maneuverability, and we arrived at this 3D shape. 3BT/Triple Base Technology, a unique sole shape with three flat surfaces, is synonymous with Bataleon and has become a revolutionary concept that has had a major influence on other brands that follow.Bataleon, the pioneer of 3D, is celebrating its 3th anniversary and releasing a special model.
This season, it is based on the updated directional twin all-mountain model "Goliath."Balanced for optimal edge control in all terrain and burn conditions.It harmonizes freestyle agility with freeride power, and brings out the stable and smooth ride quality unique to the 3D shape.We have created the ideal board for snowboarders who want to enjoy all the performance in just one board.
And what is most overwhelming is this graphic.The display of 400 past designs lined up on the deck and sole is spectacular. You can feel Bataleon's 20-year history, and it's a model that's fun just looking at each design.
Along with this board, a binding called ``20Y BINDING'' is also available for powerful all-mountain riding.It matches best with the anniversary board and allows you to enjoy an even more special setup.
We want you to fully enjoy the latest glide unique to Bataleon's ``3BT™/Triple Base Technology'' with this anniversary model.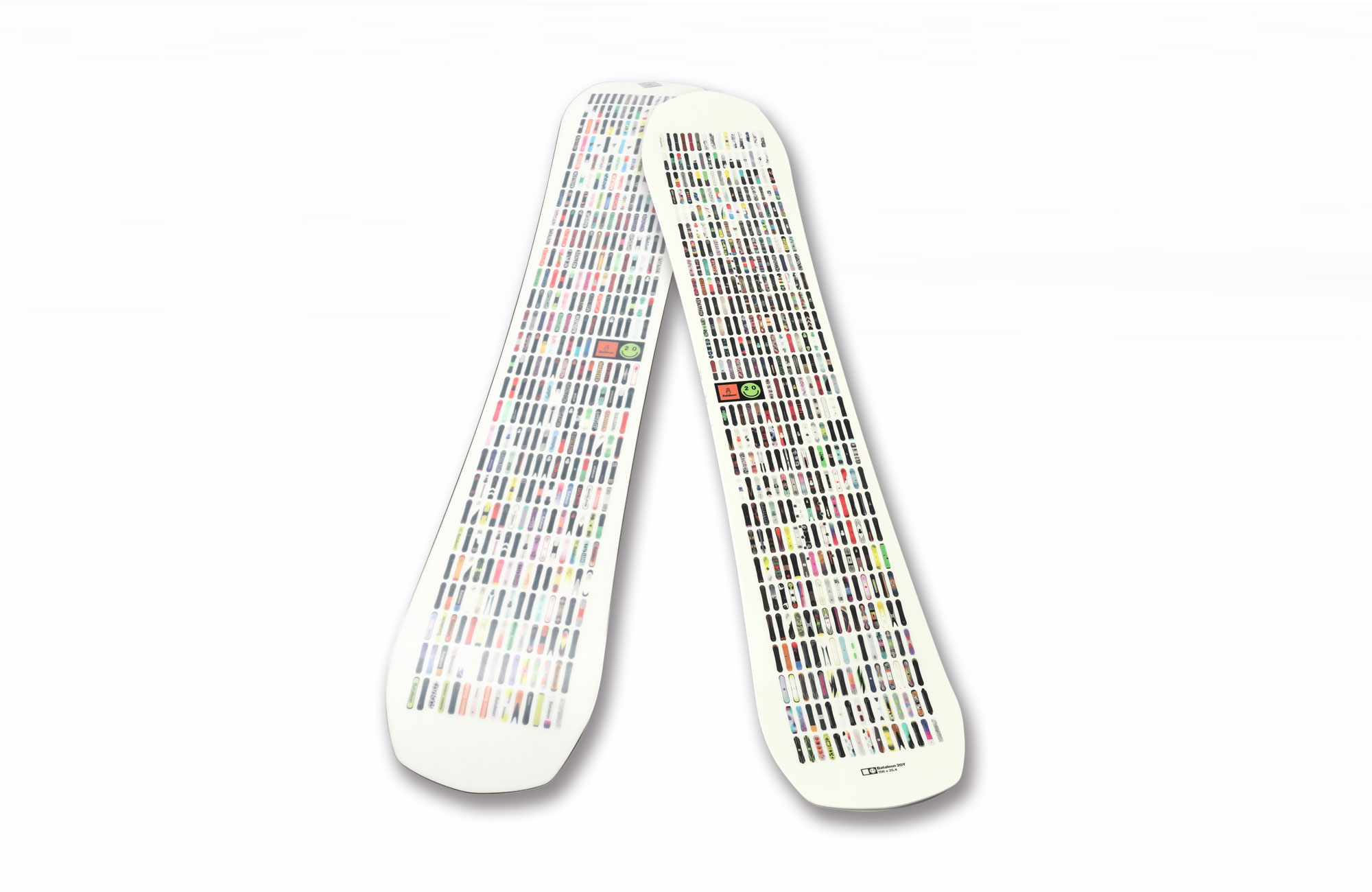 bataleon
BATALEON 20Y BOARD
SIZE: 153, 156, 158W, 159
PRICE: ¥ 107,800

By combining the simple camber shape with the 3BT shape, it brings out smooth gliding performance that can adapt to any terrain or slope.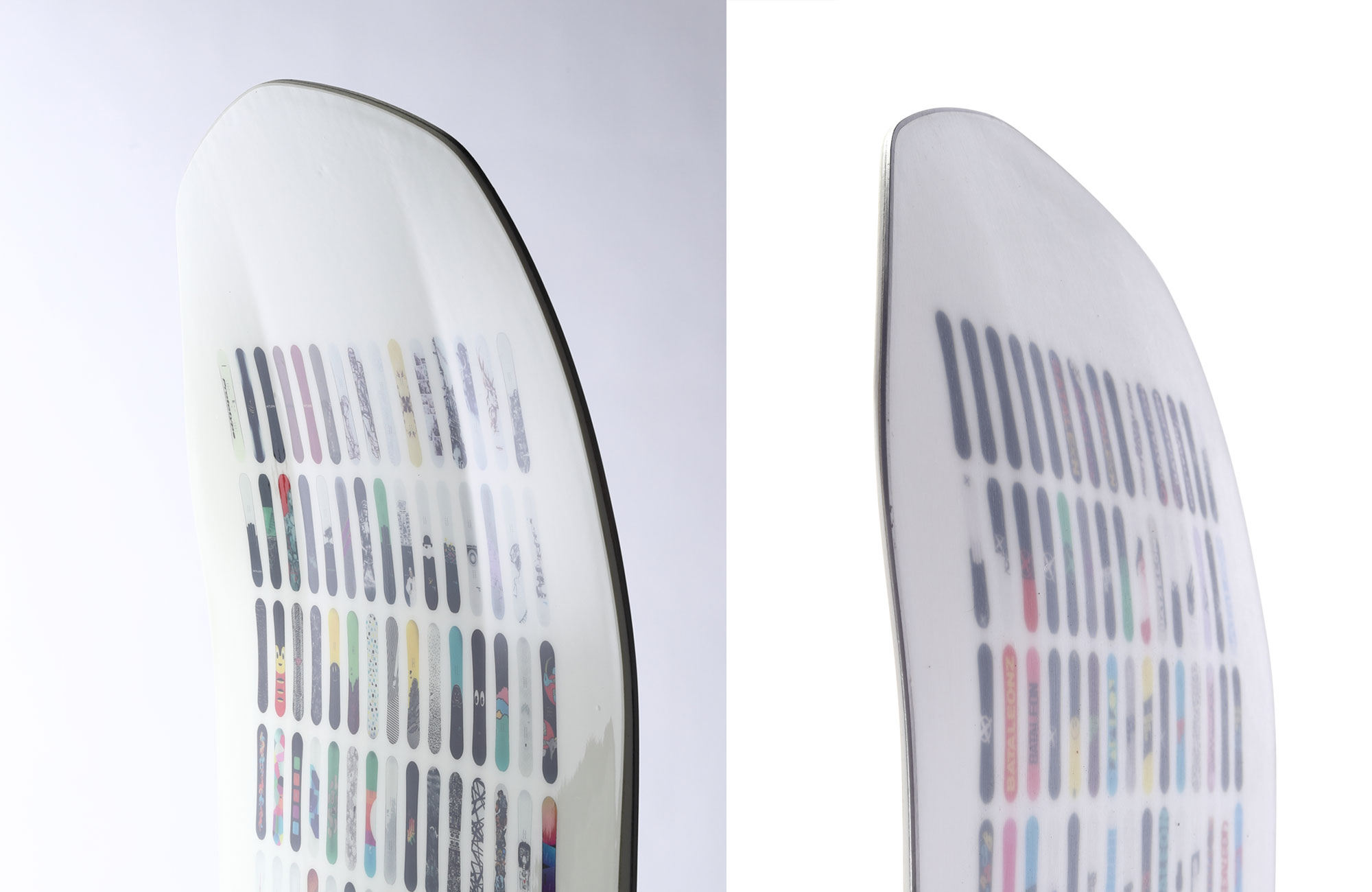 The 3BT™ shape is synonymous with Bataleon. The anniversary board, designed based on Goliath, has a center section with medium balance and a medium side kick.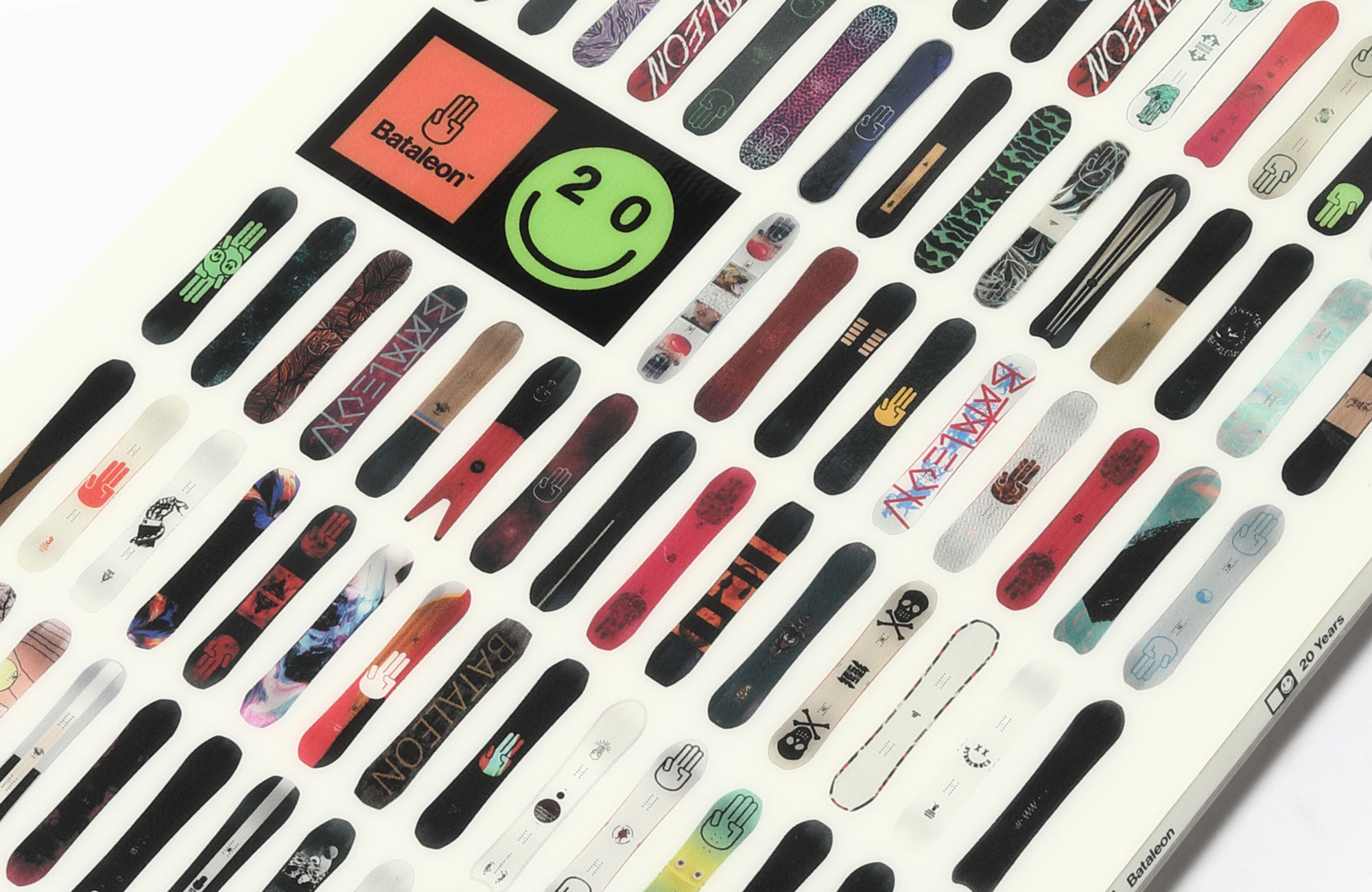 400 graphics from the past are sprinkled on the deck and sole.

Carbon fiber strings are incorporated inside the board to increase repulsion and provide stability at high speeds.
Blaster AW's anniversary model "Bataleon 20Y Binding | White", which best matches the anniversary board and completes a special setup, is also on sale.
---
Click here for the digital catalog for this term.