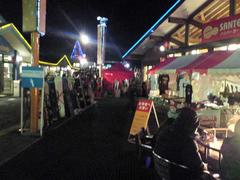 I went!
Snowboarding Japan in Yeti
Many snowboarders came to visit us!
I also slipped for the first time this season.Free run was comfortable
The one-day limited Snow Bancho Park was also very popular and fun.
I played for 24 hours if I noticed in the jib session in the middle of the night at the opening of the store, the maker booth, and the live preview!
The sunrise and Mt. Fuji were beautiful, and it was a day like New Year's Eve.