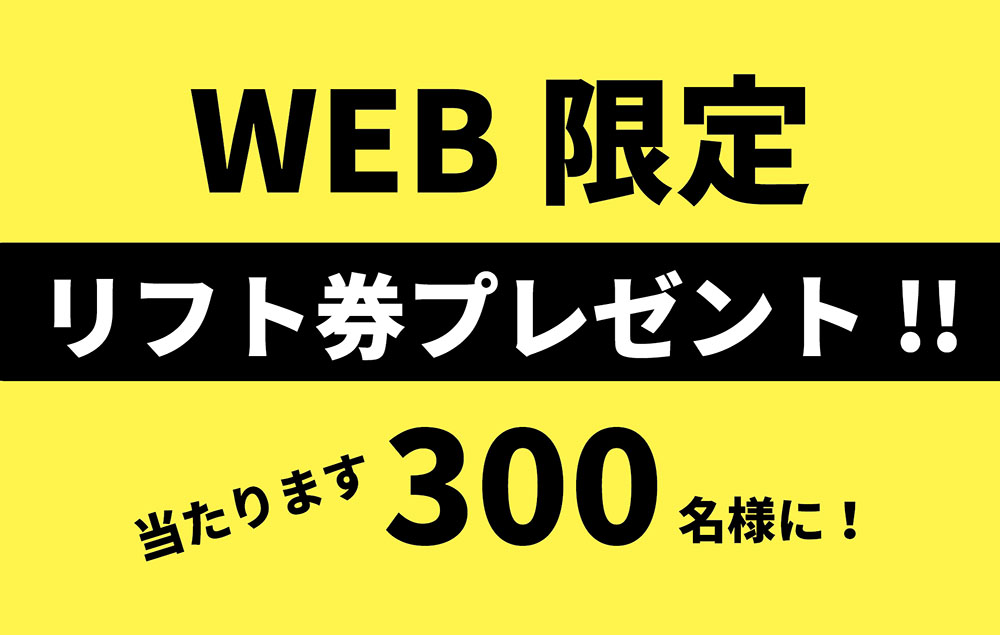 Website-only lift ticket gift plan!We will give you a lift ticket for 36 slopes nationwide by lottery!
The deadline for applying for gifts is January 2023, 2 (Wednesday).Winners will be announced when the product is shipped.The personal information you provide will not be used for any purpose other than applying for a gift.
Fill in the desired "ski resort name" from the application form and complete some questionnaires to complete the application.
(Applications from multiple ski resorts and multiple applications from the same person will be invalid)