Hello, this is CAP.The cold air of the day before yesterday caused a thin layer of snow on Mt. Bandai.Of course, this won't be snowy, but it's finally time!I feel the high feeling.By the way, it has been decided that this year, as in the previous year and the year before last, we will be doing a TOUR guide for MINT TOUR, which is headquartered in Melbourne, Australia.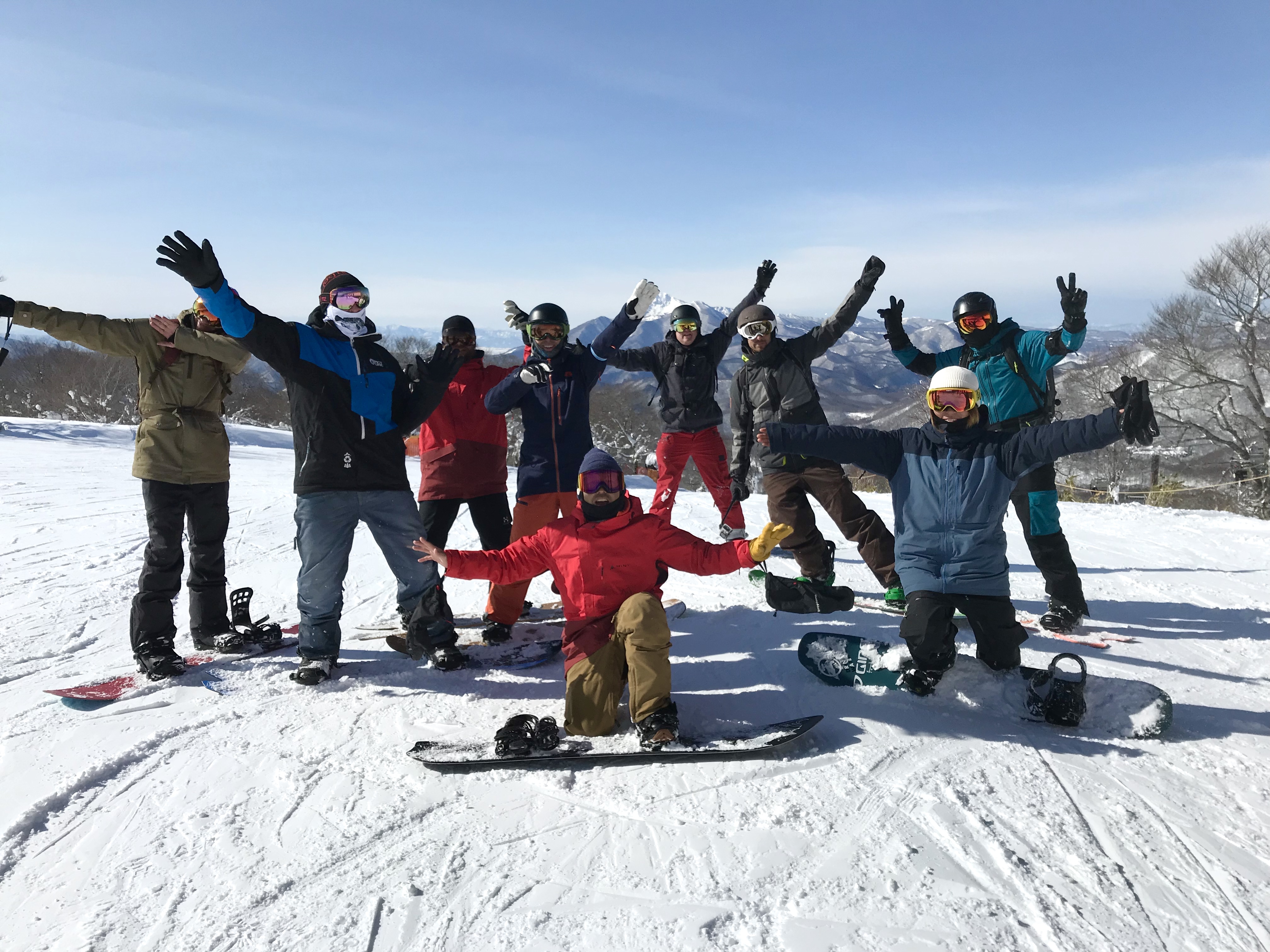 Anyway, I'm a Westerner who has a lot of physical strength (AUS is the main country, but I come from all over the world) and I like powder so much that I can get super.It's pretty hard 😅 If you're based in Aizu, you can go back to your home in Aizu-Wakamatsu every day, but if you're on the road, the hotel is the same, so it's a real attendance from morning till night.Moreover, many tours will be held at MINT TOUR's first place this year, and all of them will be supported. (Because I'm the only Japanese in MINT TOUR's full-time guide, I can't help it.) Meanwhile, a guest rider who will come again this year.Introducing the tours accompanied by guest riders among the many MINT TOURs held.
For [TOHOKU FREERIDE TOUR VOL.1] held from January 19th to 25thThe other dayKevin Backström, who was with us in Shanghai, will make his first appearance as a guest at MINT.Looking at Kevin of Beyond Medal released last year, I want to skate together.When I saw this movie, it made me feel nostalgic because there was "rock and punk glue" like the old snowboard movie.The main haunting places are planned to be Abi, Natsuyu, and Shimokura.
Eero Ettala, a regular MINT guest, will be visiting Japan again this year. I had been haunting Aizu last year for four consecutive years, but this year ... I am planning to go to Hokkaido Kiroro. From February 4th to 2nd [JAPAN PROJECT] With a guest.That riding is a must-see.Last year I slipped through the Aizu area endlessly, but this year only Kiroro.There are quite a few chances to peep.
Heiki Sorsa was a guest guide in Aizu for four consecutive weeks in Henon last year.Looking back at the video, I have a great skill again.If you just stay with me ...Heiki, who was just an old man, was there (laughs), but the memories of wrapping the park together are still a legend that makes me grin.I have a habit of always squeezing customers because I slide at a great speed, so this year I am with Eero [JAPAN PROJECT] I will only participate in the war.It's a kind of demotion (laughs)
Please let us know if you are confused by watching this video and would like to participate.This year, the capacity is limited to 30 people (50 people last year).But ... Price 2,995 AUD (215,000 yen. This price does not include the cost of the plane).Wow!It's pretty premium.At this price ... it might be better to sneak a peek or wait at the Kiroro hotel on the same day to get a sign.
husband.Sudden VHS analog video. This is the "legendary" backside air that only people in their late 30s and above will know.Snowboard movie brand [Mack Dawg Productions] Released in 1996 "Stomping Grounds" A legendary movie with the message that the pro-rider must be stomped, as it is impossible for an actor to bite a line in a movie or drama.Ingemer Backman took this opening part.The legend is already over 40 years old, but he finally joins MINT TOUR.
January 1th-February 26st [TOHOKU FREERIDE TOUR VOL.2]
February 2-2 [AIZU FREERIDE TOUR VOL.8]
From February 2th to 9th [MINAKAMI FREERIDE TOUR】
Especially the last tour is a super luxurious tour with TJ BRAND's Yosuke Nishida and Tenjin BC (By the way, the price is quite high ... 3,290 AUD = 237,000 yen‼ ️) The main haunting place is Geto in the Tohoku version. Abi, Shimokura.The Aizu version is Alz, Minowa, Nekoma, Inawashiro.The water version is Tenjin, Marunuma, and Takaradaiju.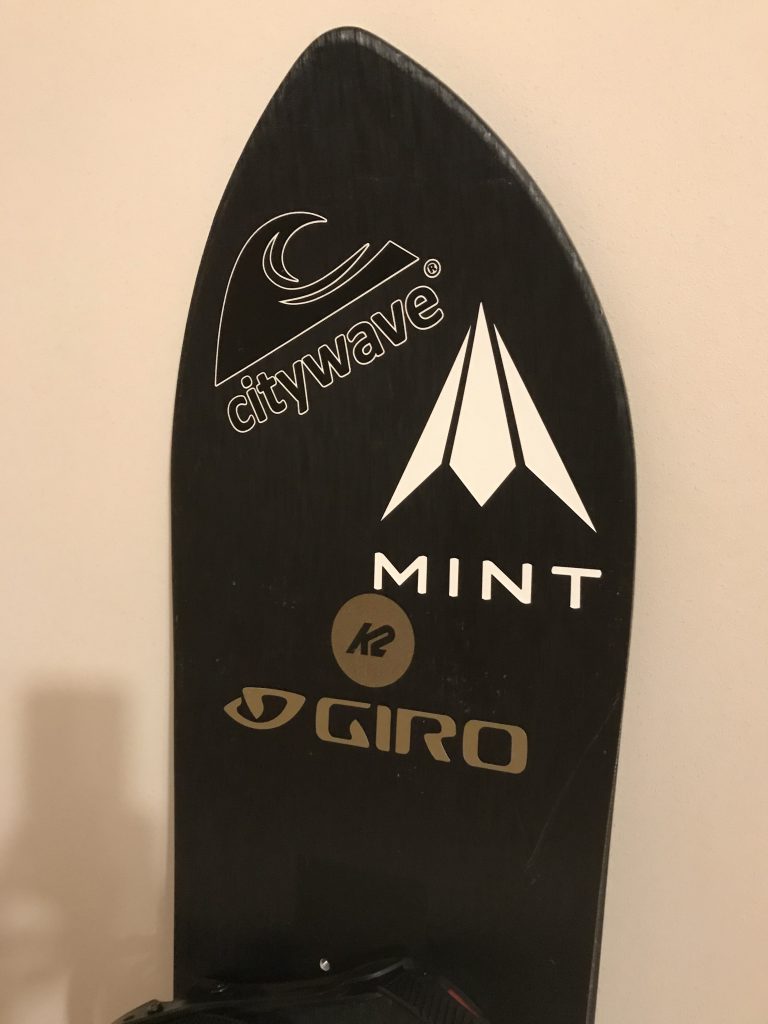 CAP is a tour guide and coordinator for all, so please feel free to contact me if you see me wearing a red jacket.There is no problem with signs from famous riders and photos with them, and the first one may slip together ⁉️
CAP (Instagram @ kei4cap)