Happy new year!
2014, 26 has begun!
2013 was a really tough but fulfilling year.
Yes, the Saitama Quest facility was built and opened.
To run Saitama Quest, I worked and trained at Obuse Quest (KINGS at that time) for the last year.
In April, I moved to Saitama after finishing the season as soon as I could slip for another month.
From there until the end of July, I continued to make it without any basic holidays except on rainy days.
Well, after all, the last one didn't rest even on a rainy day, but lol
Anyway, it was summer, so it was the time when I drank the most sports drinks in my life. Every day I didn't have enough 2 liter plastic bottles lol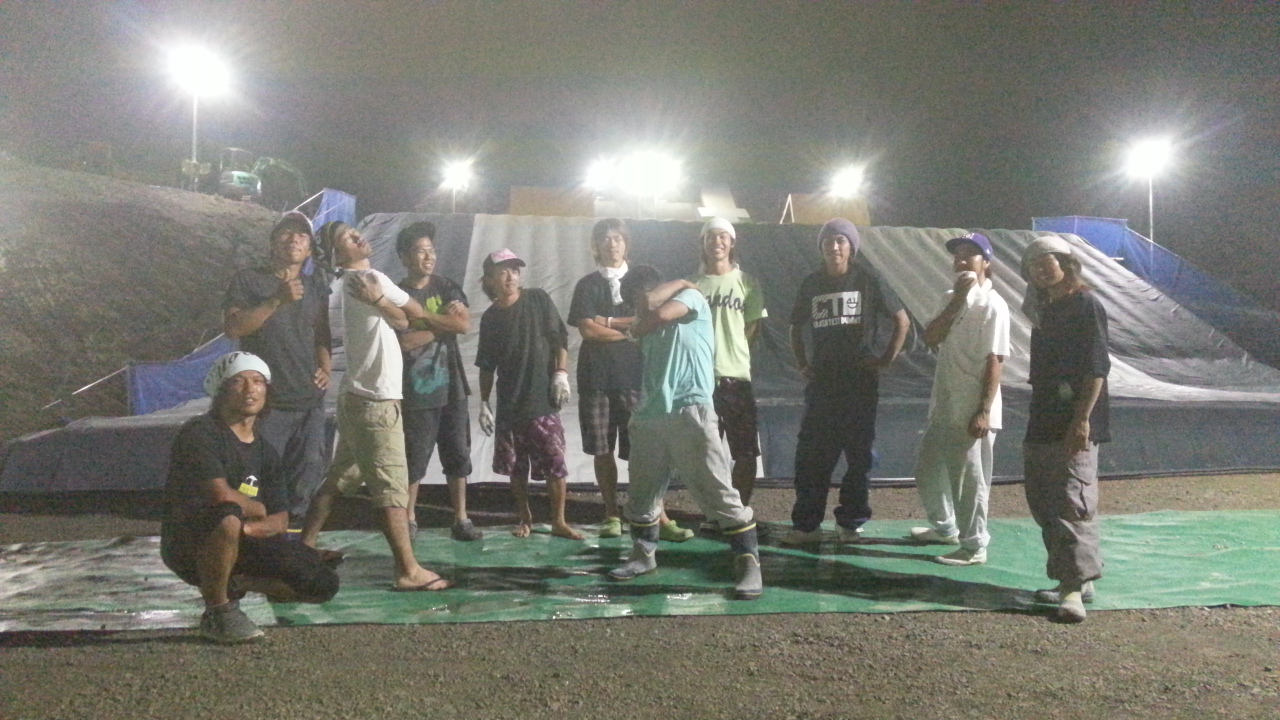 This is the member who created it together.There are a lot of people who aren't here, but this is a commemorative photo taken at the end of the last work.
Oh no!
This was a photo taken in commemoration of the Saitama Quest staff's birthday.So it's the one with parentheses in the middle.
And open.
There have been many difficult things since it opened, but thanks to you, it was a great success every day.
Since there is Obuse Quest in the business model, I continued to imitate the sales at that time.
While feeling the various differences between the Kanto area and Shinshu, I enjoy doing business every day.
When I see the customers who come from various places, they come from various places and fly with a smile.
"I'm glad I did my best in the summer."
I always think that.
We were able to successfully close the business in 2014 despite various obstacles such as high temperature in summer, typhoon coming unlike in Nagano, and it still takes time to improve the facilities.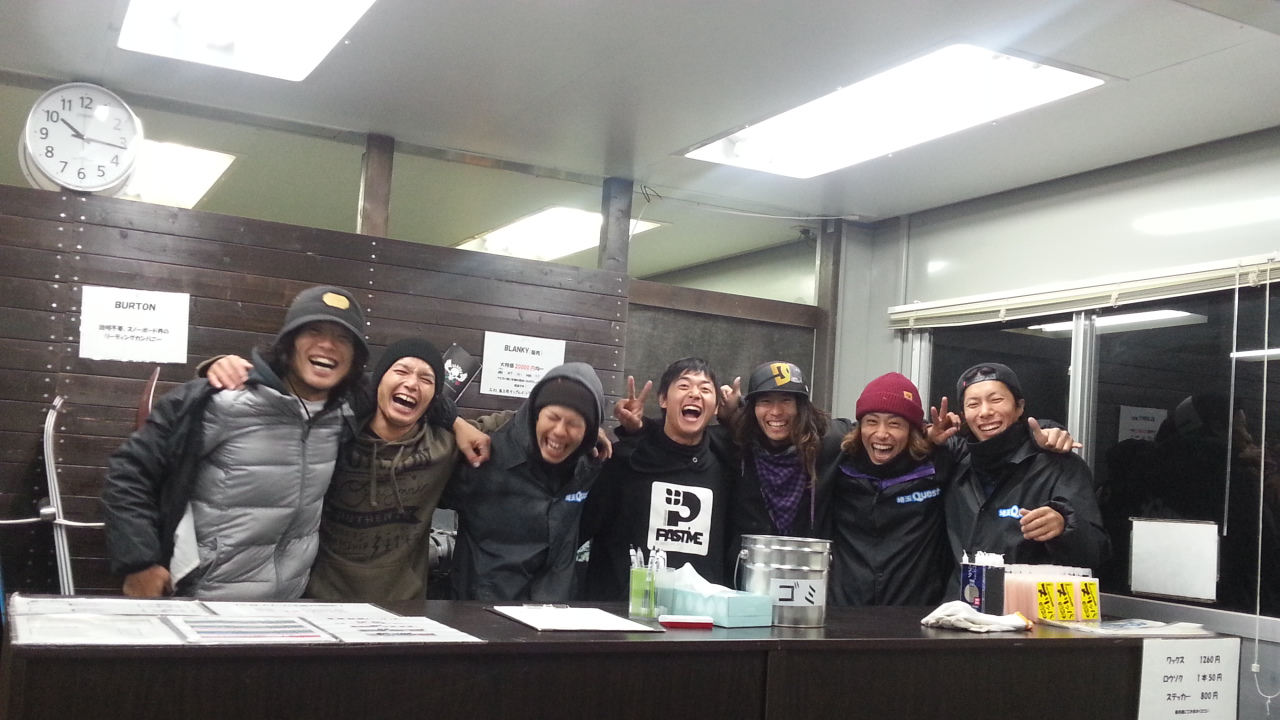 Here are the Saitama Quest staff.
Keiko Kobashi, a November rider who was a staff member who couldn't enter here due to the circumstances of the house at the end of the year, will also be added.Kei-chan, let's take a picture together next time.
There was a small incident, and it was a picture taken with the best smile that seems to end.
Also, I want to do my best with these guys in 2014 as well.
The number of staff will decrease in the winter season, but I hope the staff who go to the mountains will hit their snowboards with the same effort as this off-season.I want you to grow up and come back in spring.
The remaining staff want to do their best in sales while doing their own snowboarding.
Such a year. Of course in 2013, I was working as a rider while working in Obuse in the first winter, but in 2014 I will continue to enjoy Saitama Quest as a snowboarder while working hard.
Finally for 2013.Mr. Yasushi, Poser's, Quest, KINGS Oshibe who made a place to return to Saitama.The customers who came, the friends I went with, and my wife who supported me in terms of life and spirit.A family who supports me.
Thank you for a good 2013.
As for my aspirations for 2014, I really felt that I was not a person who could do such a big deal by myself, so I cooperated with each other so that I could make a better year together with all of the people listed above. I want to go.
I look forward to working with you this year as well.