In the world of snowboarding, which is still evolving every moment, the techniques of riders have exceeded their limits, but while they are still evolving to higher difficulty levels, the evolution of park items that bring out those techniques cannot be overlooked.While many slopes are suffering from lack of snow this season and it is difficult to make big items, a new world-class item was suddenly made at Hoshino Resort Nekoma Ski Resort.
That is this transition jump.This was made at the request of Miyabi Onitsuka, a rider belonging to Hoshino Resorts, who is in great shape, such as deciding to win this season at the big air of X GAME, the world's best tournament.Actually, in the slopestyle of US OPEN held in Vail Mountain, Colorado at the end of February, this transition jump will be an important point of victory and defeat, so this item will be made in a hurry as a measure against US OPEN. It is said that it was.
It is said that it is becoming an item that is gradually seen overseas these days, but it is said that if you can not jump out R well, you will not be able to use high-difficulty techniques.
And it can be said that the transition jump was made for the first time in Japan.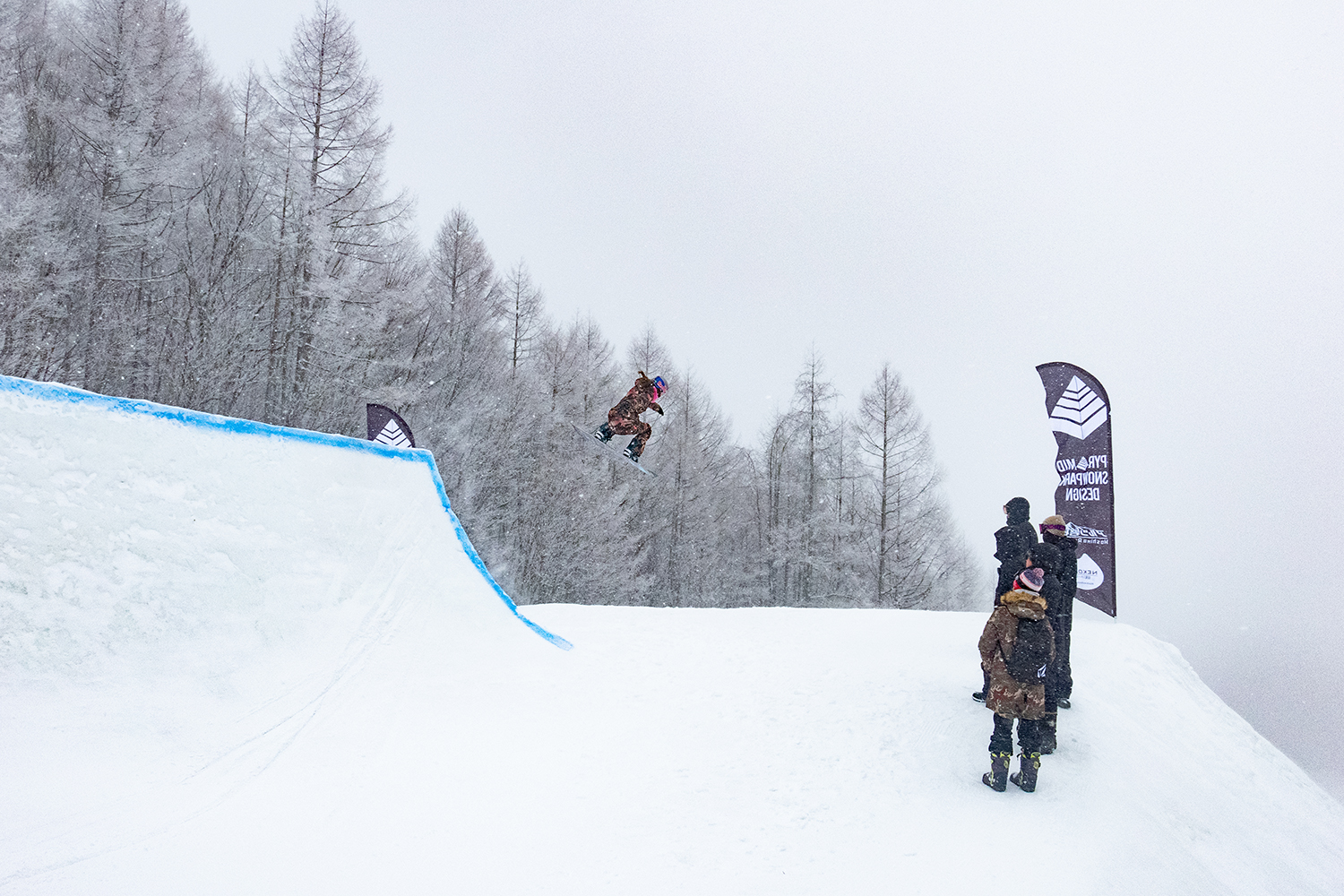 The item was produced by the Hoshino Resorts Alts Bandai & Nekoma Ski Resort digger team.An experienced team of world-class item production led by Yuji Yamada, which was also published in the January issue of FREERUN.However, in response to Onizuka's request, he created it in a limited short time.
In addition, Yuto Totsuka, who is aiming for the top of the halfpipe at the US OPEN, participated in this practice. Totsuka, an R-type jump specialist, teaches Onizuka how to overcome transition jumps, creating a truly special practice stage at Nekoma Ski Resort.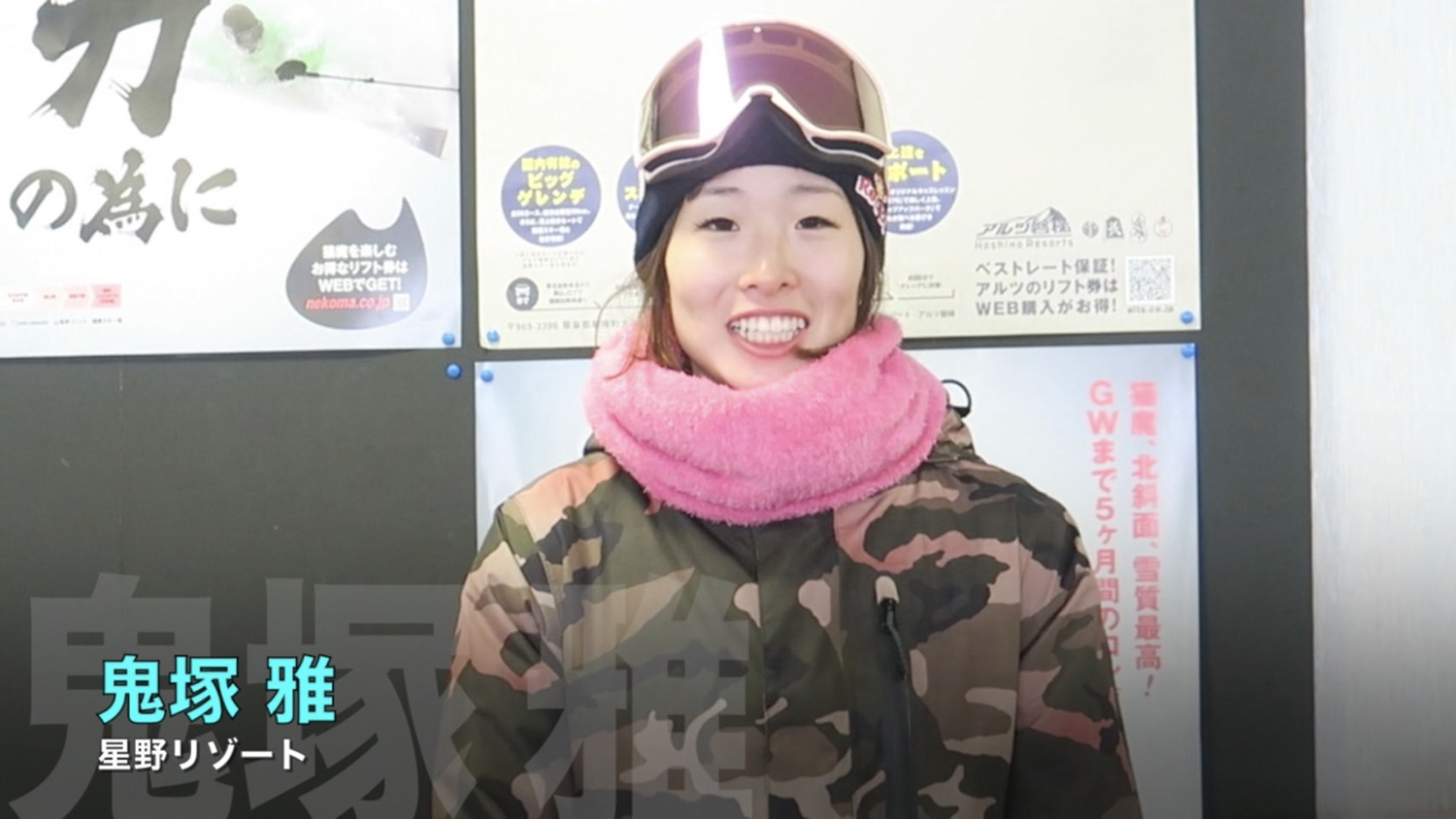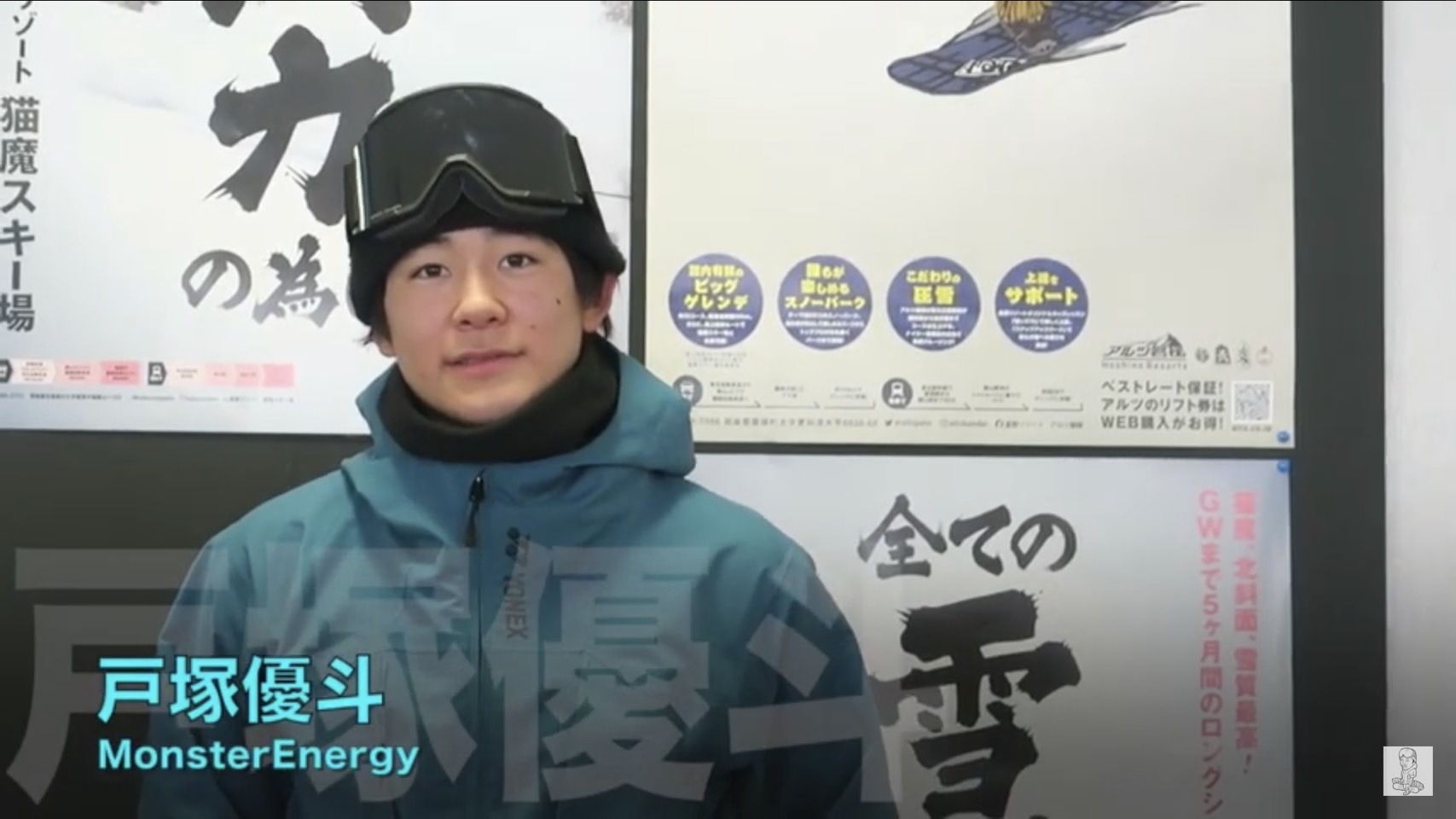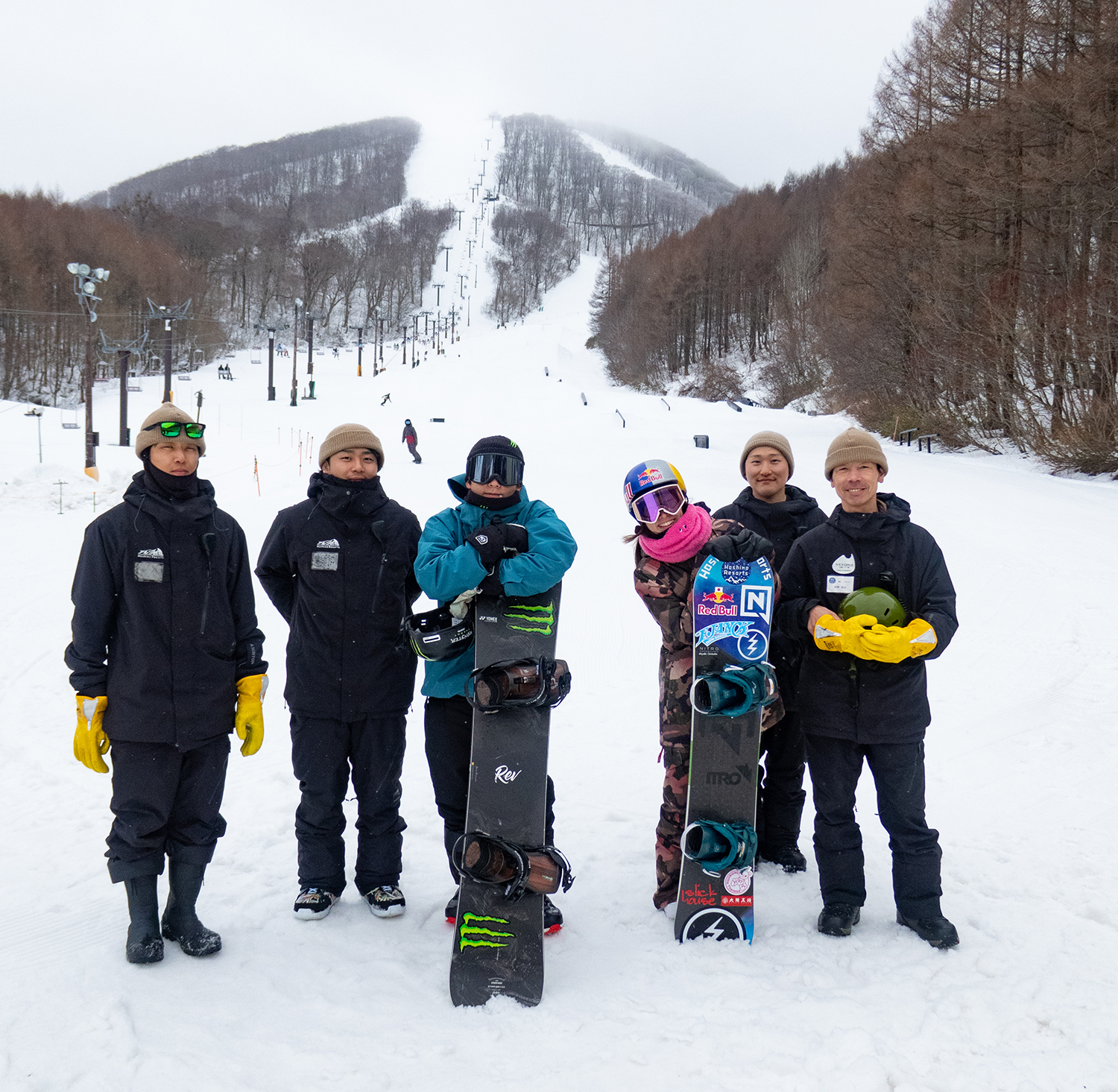 Furthermore, after the US OPEN group finished their practice, world-class riders gathered from all over the world to practice rarely and valuablely with the appearance of this special item.
Upon hearing such a rumor, Ritsu Fujinuma, who delivers the slope report video to the snowboarder with laughter, rushes to the scene.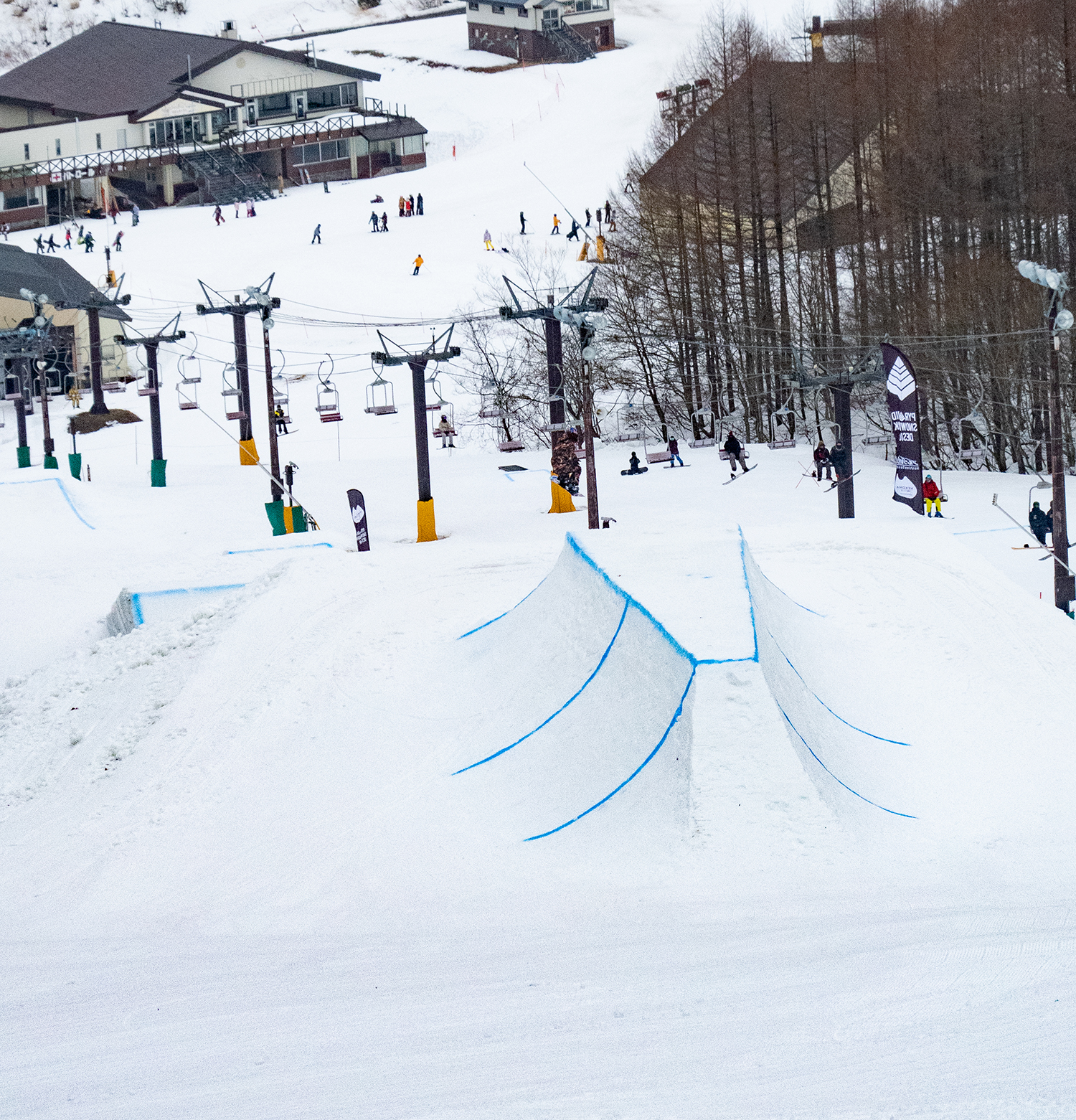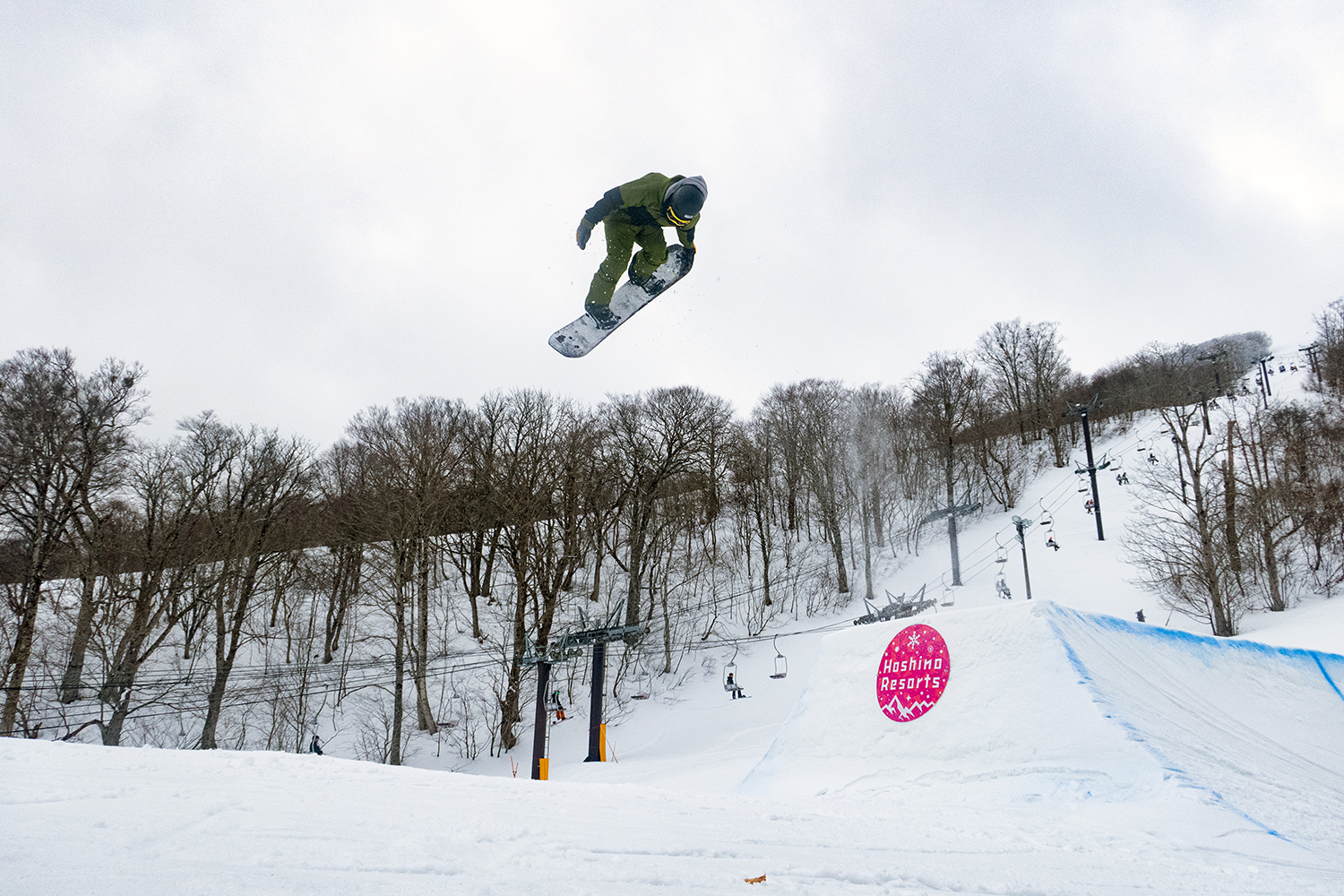 And world class riders gathered for the session on February 2st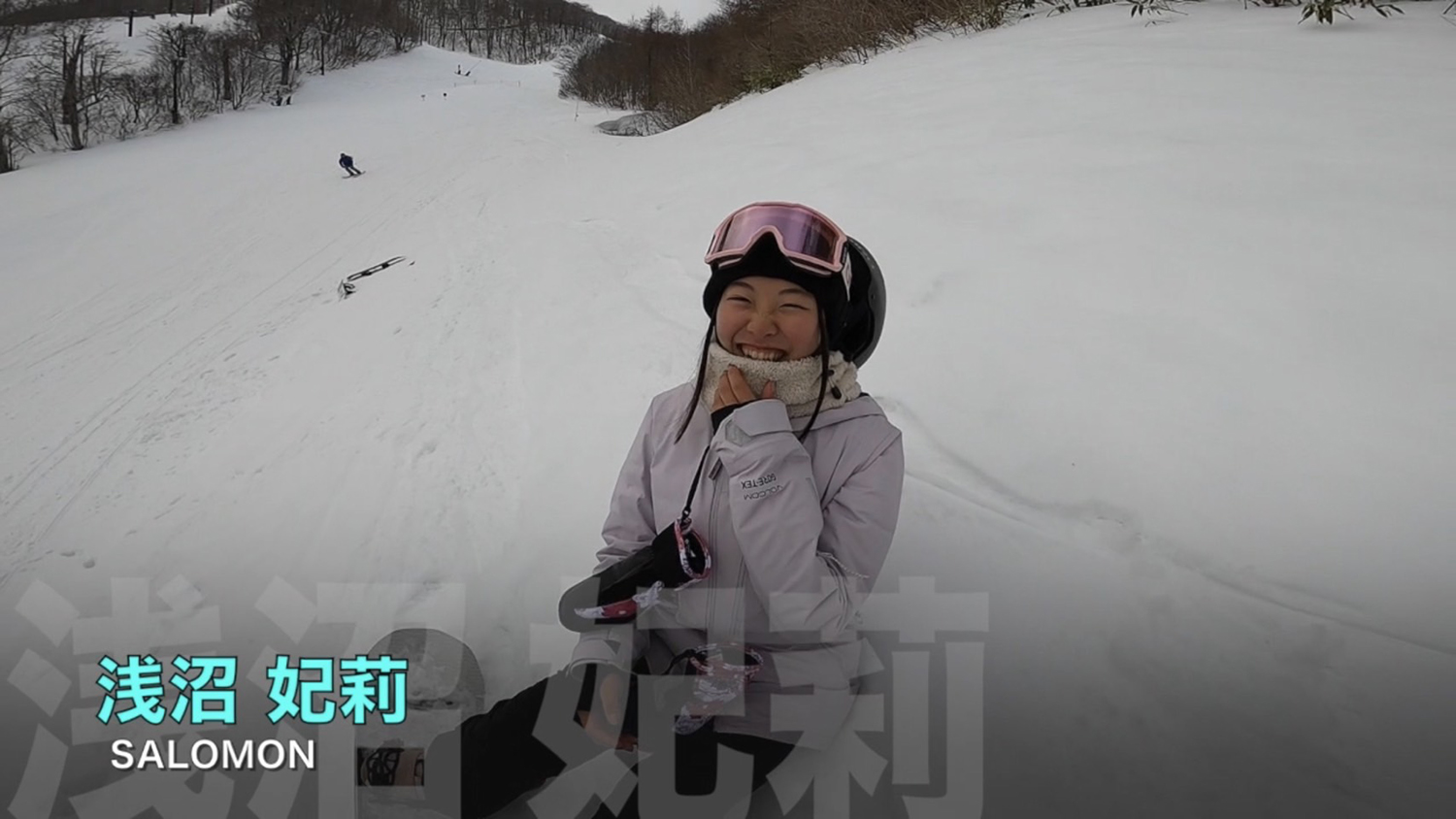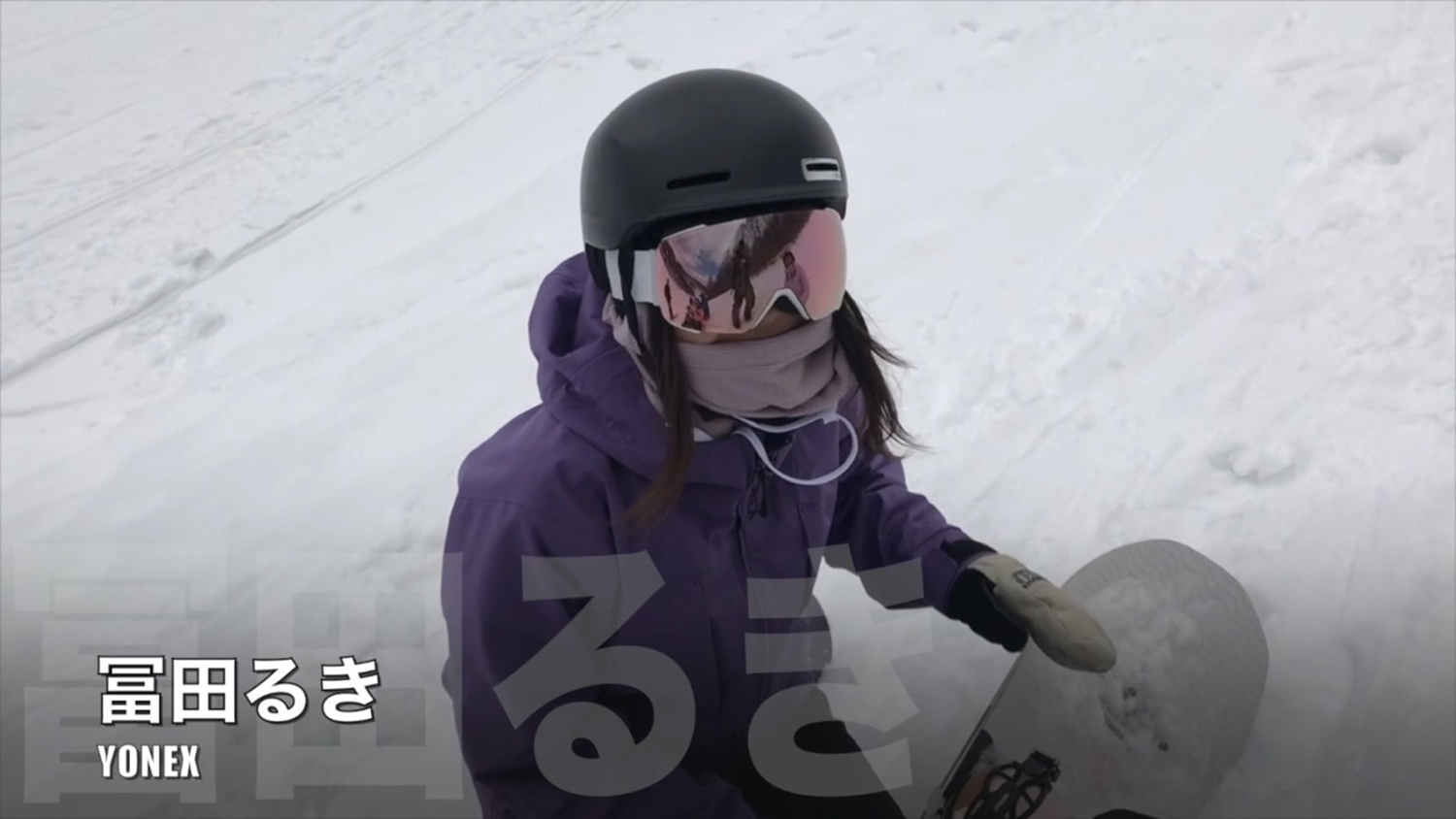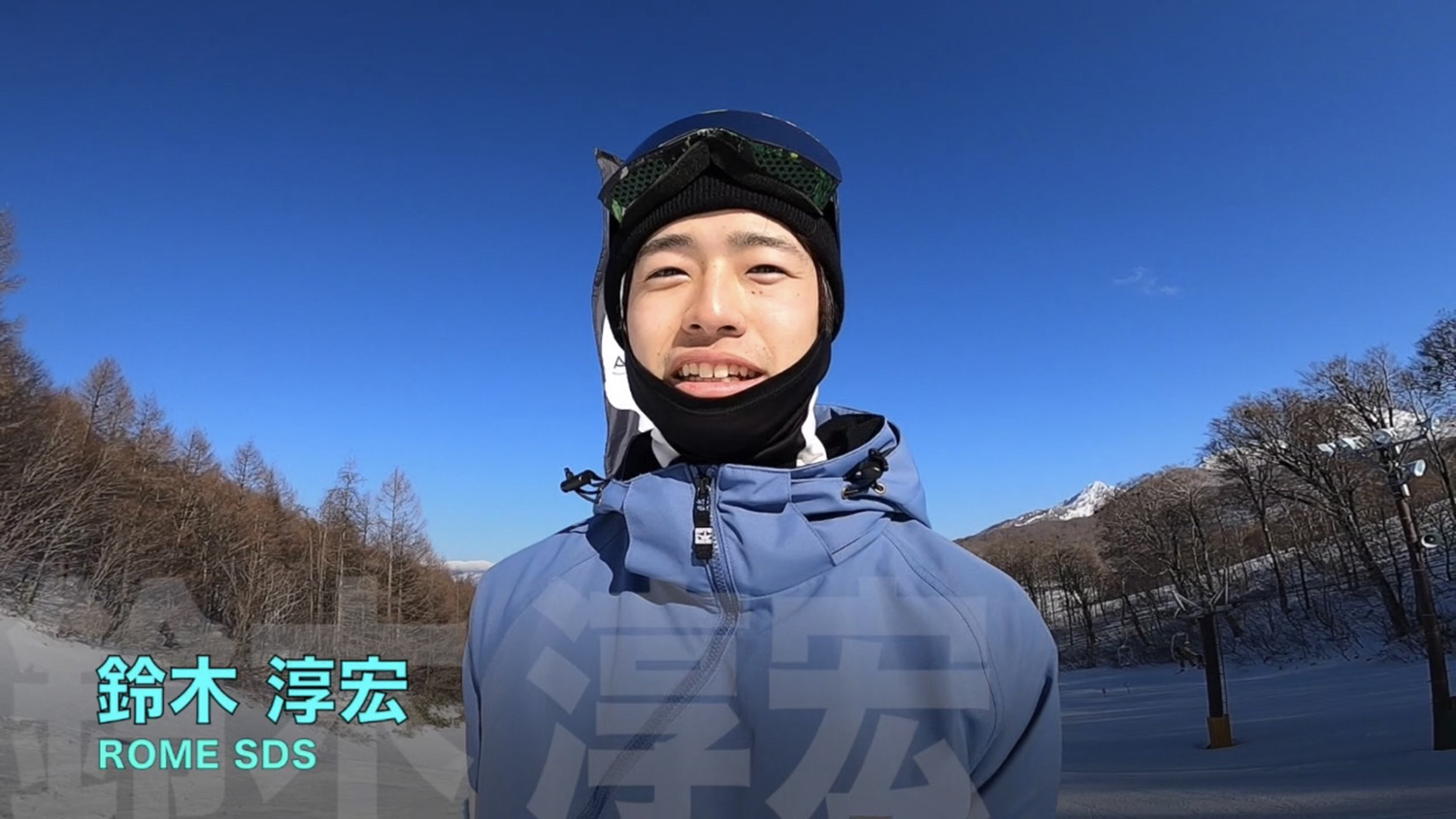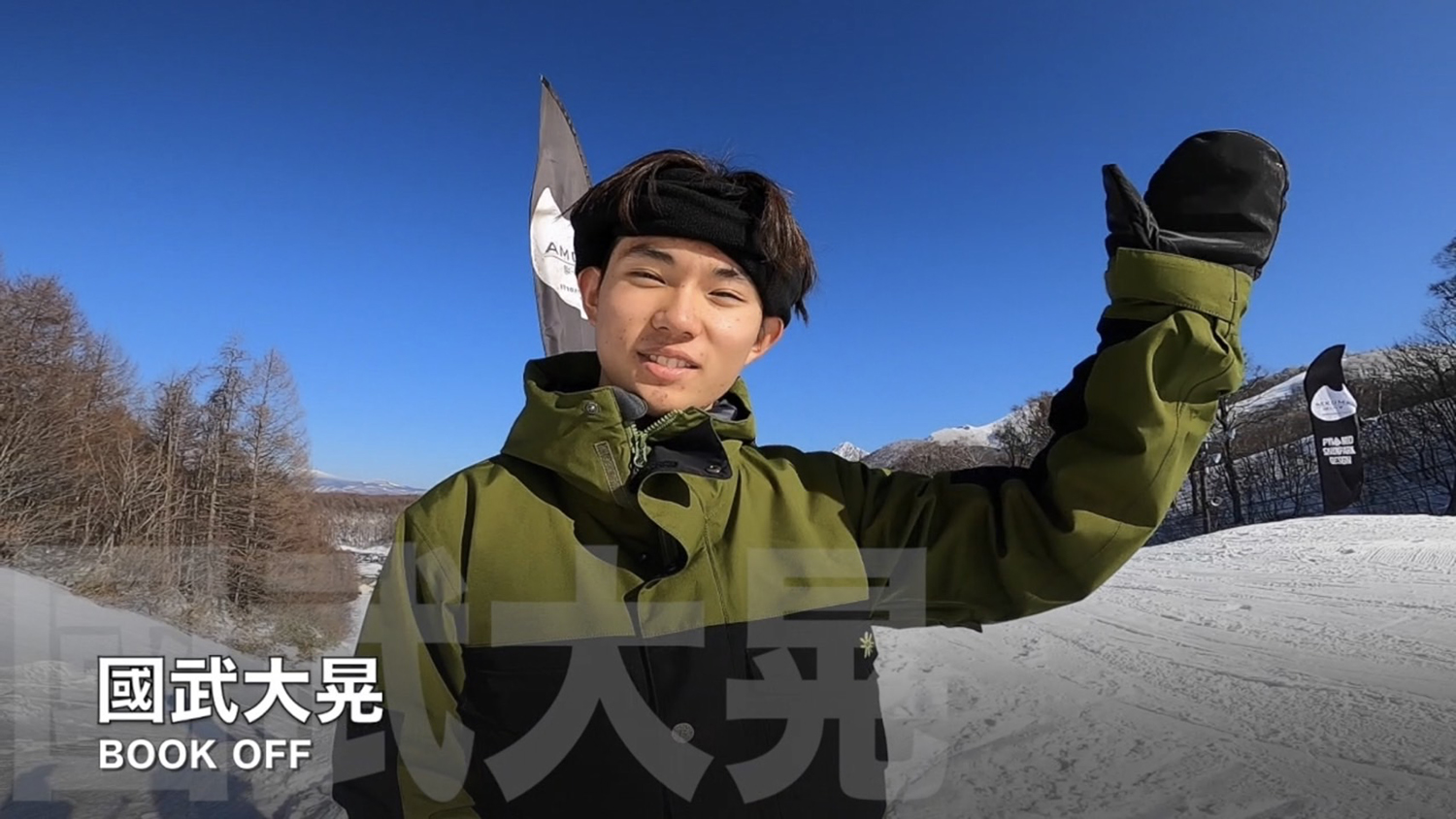 In a hurry, we interviewed the riders directly to see the whole picture of the item.
That's why, at Hoshino Resort Nekoma Ski Resort, you can enjoy a video of a session with the latest transition jumps with world-class riders.
Reporter: Itaru Fujinuma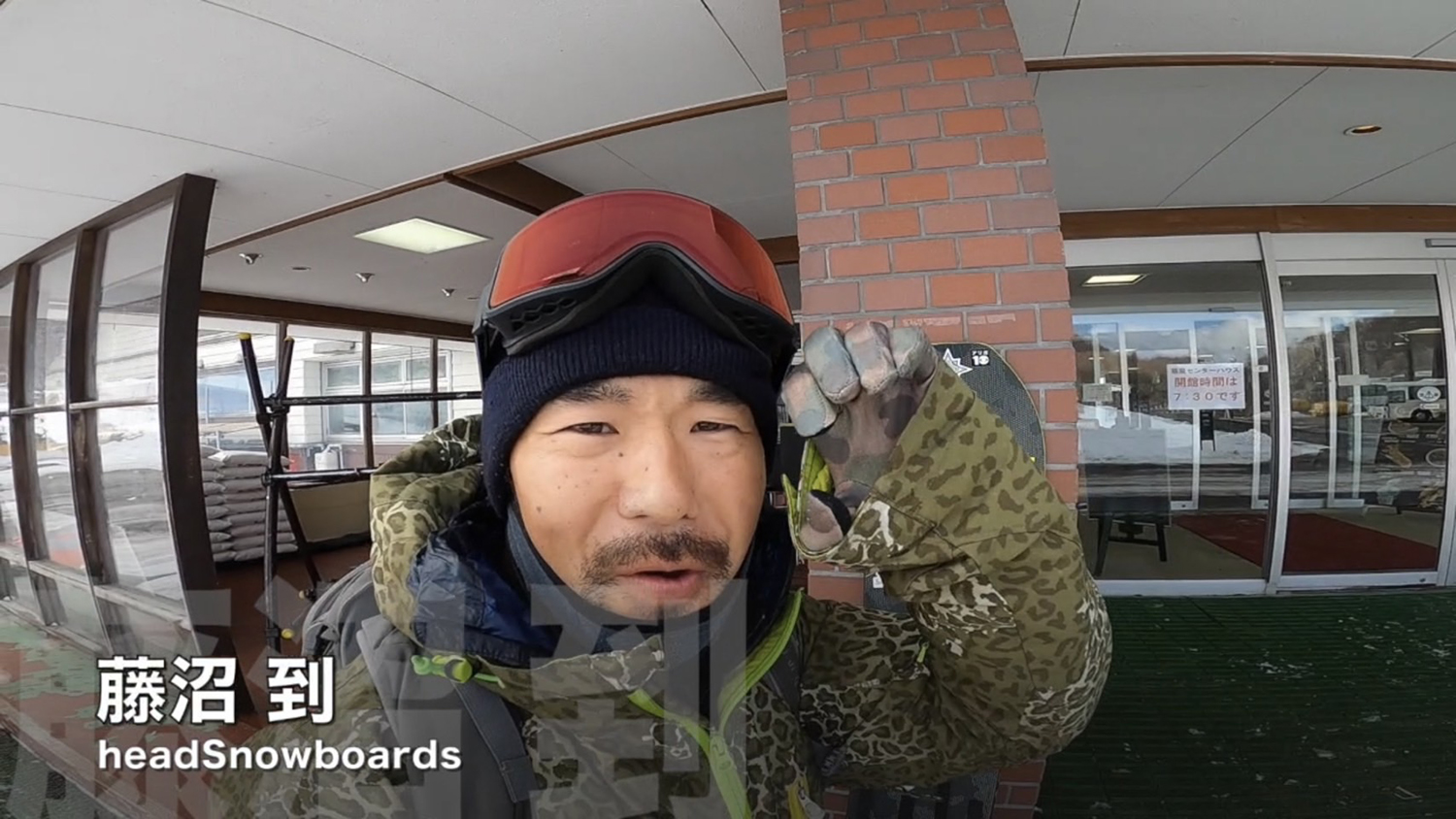 Information on Hoshino Resort Nekoma Ski Resorthere
Hoshino Resort Information on each slope and each facilityhereへ