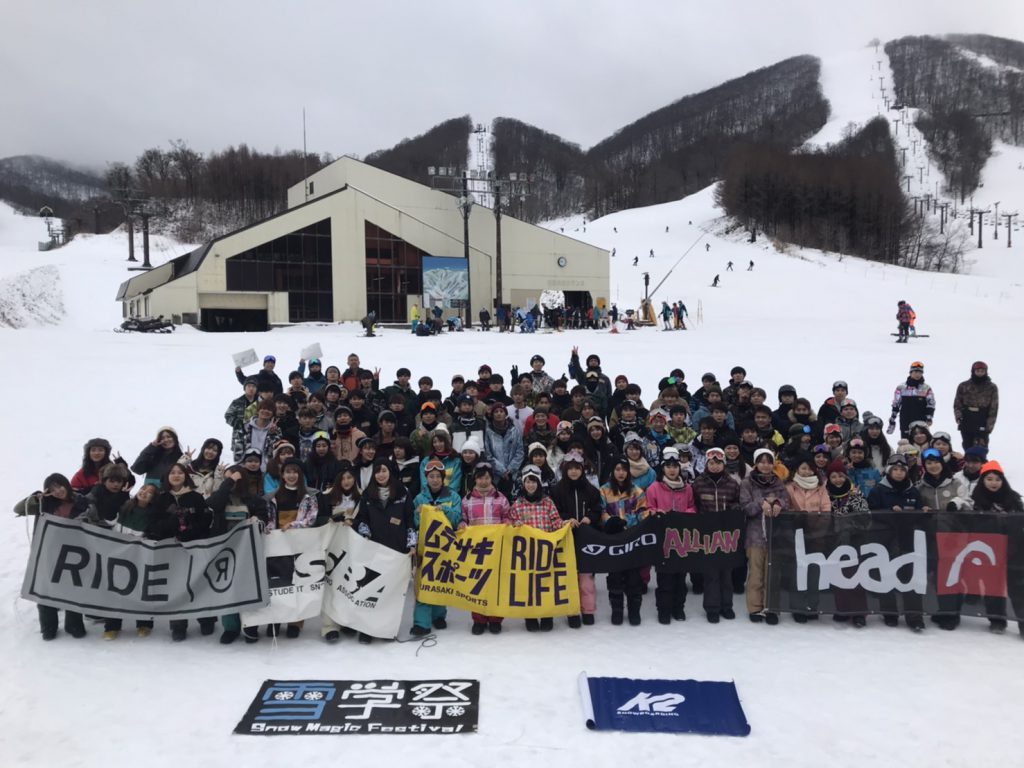 To "Cat Can" sponsored by SSBA (All Japan Student Snowboard Association) held at Hoshino Resorts Nekoma Ski Resort on December 2019-12, 26.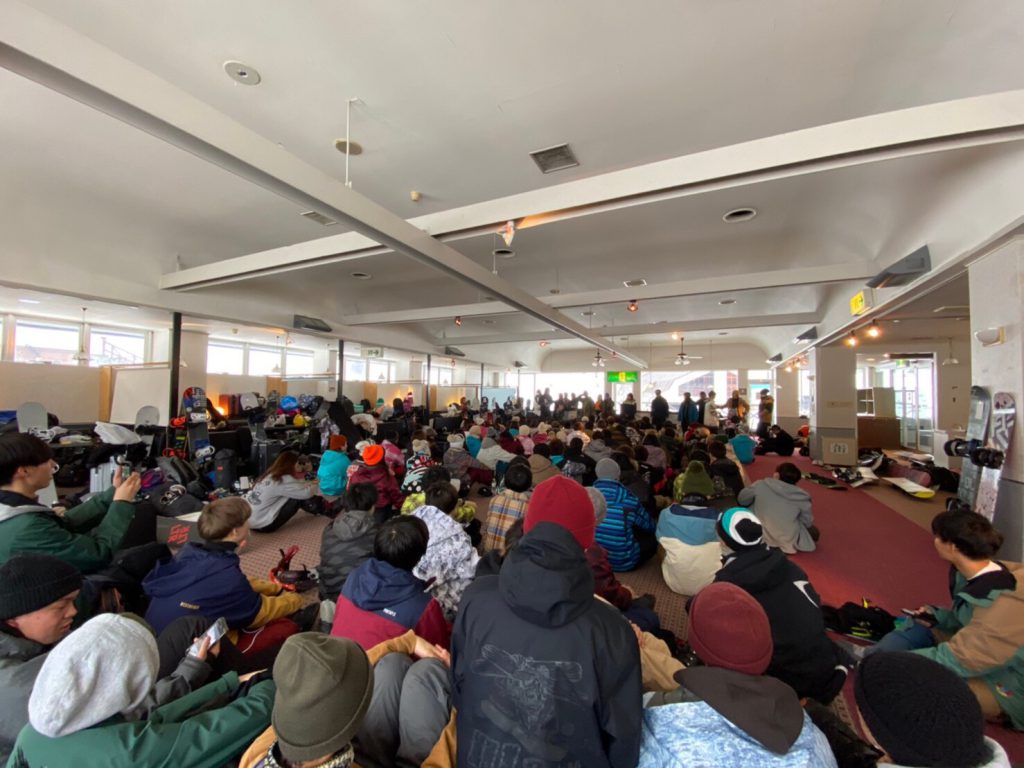 Professional snowboarder belonging to PSA ASIAToru Fujinuma,Aoi Takahashi,Makoto Kitazawa,Asuka Kitazawa,Ayumi KitaharaEach of the five professionals went to tell the fun of snowboarding to more than 5 students in all!
For this snowboard training camp
Practical university rasit
Home Economics Women's University Jolly crews
Nutrition Women's University an! Mato
Toyo University ILLRIDERS
Shibaura Institute of Technology Snowrider
Keio University YST
Incare whitelabelkanto
Rikkyo University R-slide
All Japan Winter Sports College JWSC
It was a great training camp for students, which was held with the participation of many school groups such as.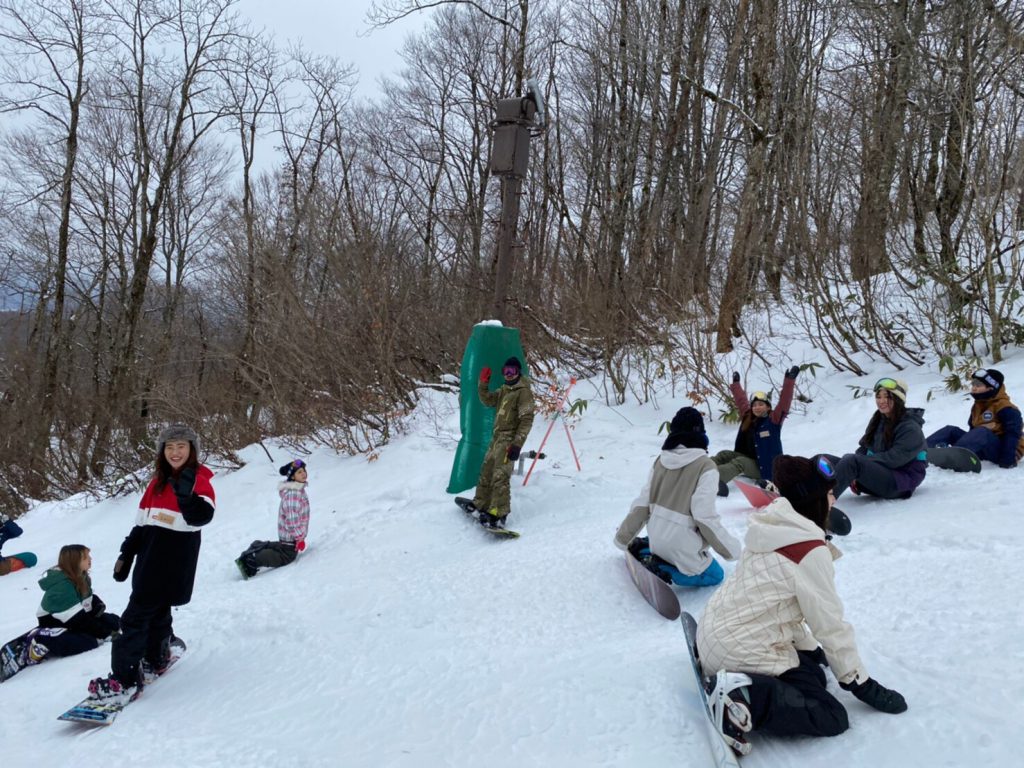 It was the beginning of the season when it was said that some resorts would be delayed due to lack of snow, but the Urabandai area is truly!
With a stable amount of snow and the length of the season is one of the reasons, a course with excellent snow quality is prepared in the snowy conditions such as the Nekoma Ski Resort, which is crowded with many customers every year. It was done.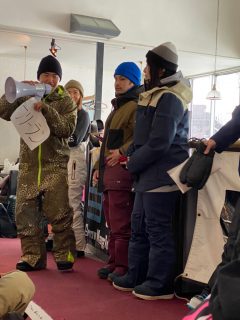 As I was able to take lessons from professionals, the students were shining their eyes and improving with their absorption power!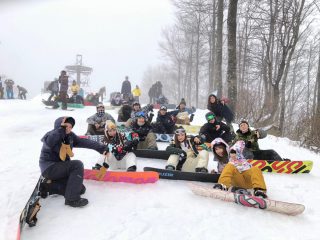 On the first day, a professional lesson will be held in the morning, and in the afternoon, members of various groups will randomly get mixed up and skate as a group where everyone can get along well!I spent a wonderful concept time.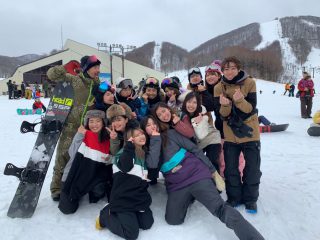 On the second day, the team-based run was held again in the morning with the members who became friends the day before, and in the afternoon it was a wonderful routine to improve further with professional lessons!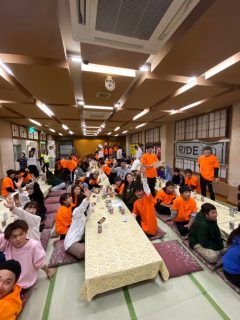 Upon returning to the inn, 120 people gathered in the banquet hall to eat, various games and bingo tournaments were held at the social gathering, and JWSC graduate filmer "Cat Can Special Movie directed by Shohei Suzuki" was also released.
On the third day of the final day, the participants who had a hard time handling unfamiliar snowboards showed reliable growth, and I had the impression that most of the participants were dashing down the slopes.
In this way, the "Cat Can" held at the Nekoma Ski Resort, where it snowed completely for three days, ended safely.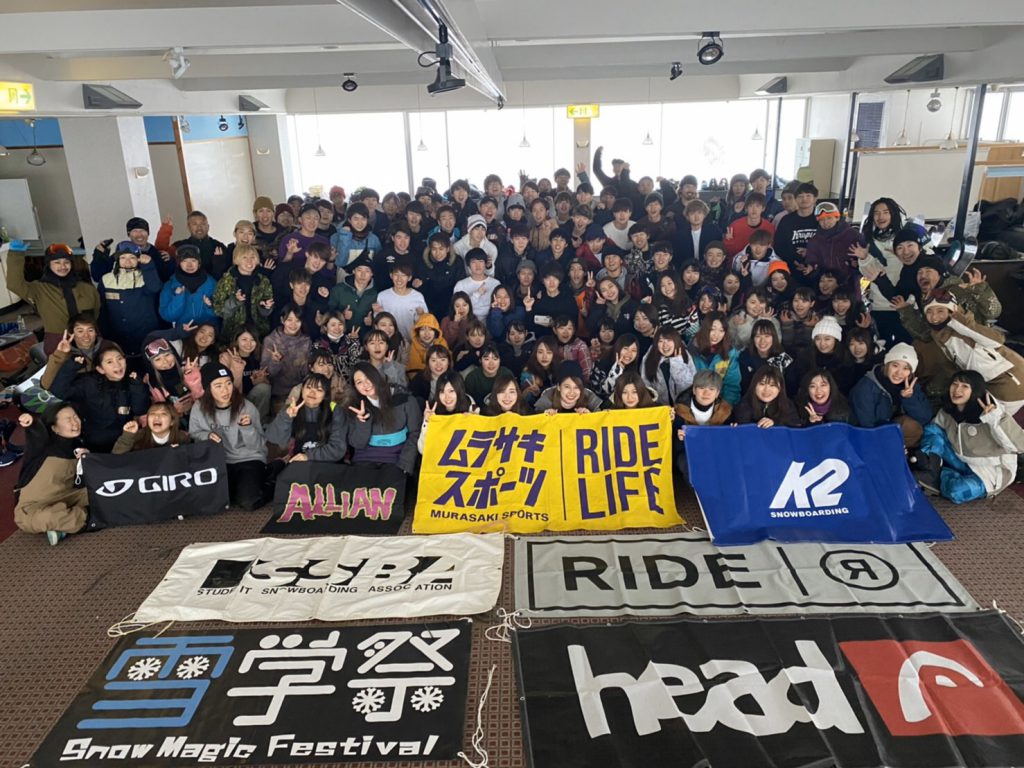 To new PSA ASIA members
Season pass support for Alz Bandai / Nekoma Ski Resort has been decided by Hoshino Resorts.
I think it was best to get involved with young student snowboarders who will liven up the next industry at that precious resort.
Thank you to all the students who participated.