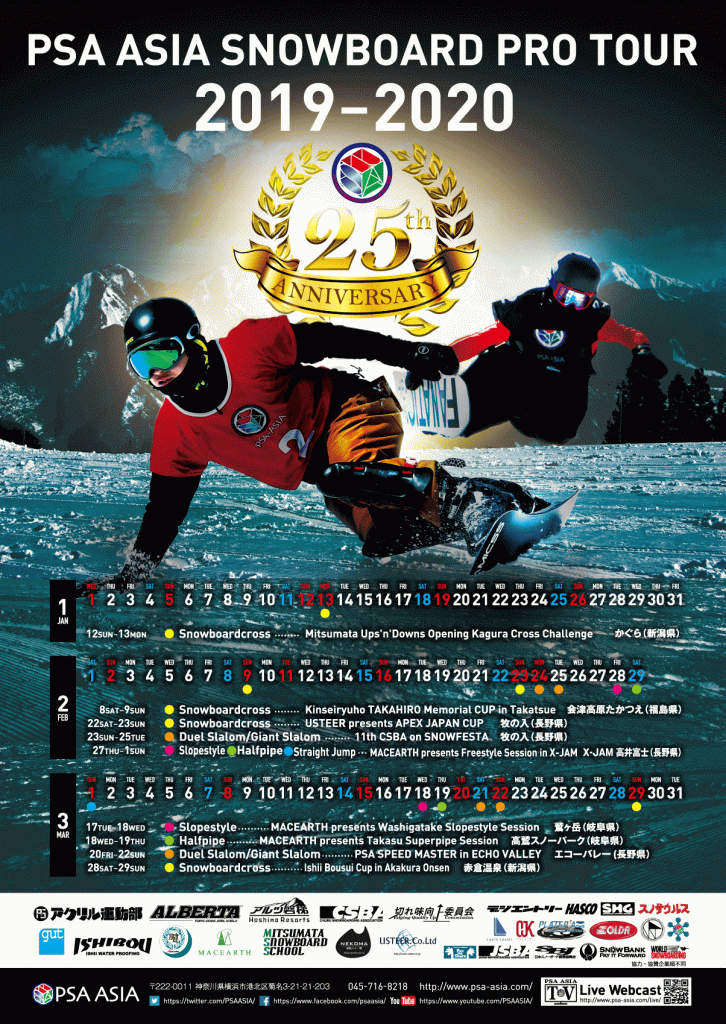 Happy new year.
2020 has finally started.
This term marks the 25th anniversary of PSA ASIA's inauguration.
Starting from January 1th, the first match of the Mitsumata Ups'n'Downs Opening Kagura Cross Challenge, and starting from February 13th, the MACEARTH presents Freestyle Session in X-JAM will be the first attempt at a sound event.GuerefesWill be held at the same time.And on the 2th of the second day, the legendary classic (snowboard cross) will be held at the fan event Legend Classic (halfpipe) where former PSA ASIA members gather, and at the final round Ishii Bousui Cup in Akakura Onsen on March 29th. ..
This year's Snowboard Pro Tour will be a little different from the usual year, but PSA ASIA will work as one to make it exciting for the wonderful season of the 25th anniversary.