Palcall Tsumagoi Resort boasts the highest mountain peak in the Kanto region, 50 minutes from Karuizawa Station and 3 hours from the Tokyo metropolitan area at the fastest.
Some snowboarders may have visited Palcall once.
However, it is said that this season, it will be transformed into a new snow resort of Snowboarder First.In fact, Palcall is fully equipped with snowmaking machines and does not know light snow.Stable business is possible even if there is a shortage of snow in recent years.This season is scheduled to open on Saturday, December 2021, 12, and aims to be open for 4 days until May 2022, 5 (Thursday), the end of Golden Week.
Due to careful snow pressure work, it is slippery and carving is very fun. In addition, all courses can be accessed with the longest gondola in Kanto with a total length of 3,193 m, and you can enjoy super long riding.
In addition, one of the largest snowboard parks in Japan will appear here this season.Ryo Aizawa, who has been active in international-level competitions, produced the park, and plans are underway to set up an innovative magic park with high quality.Various plans are underway, such as camping with riders and holding events, and the resort will be renewed to be even more attractive to snowboarders.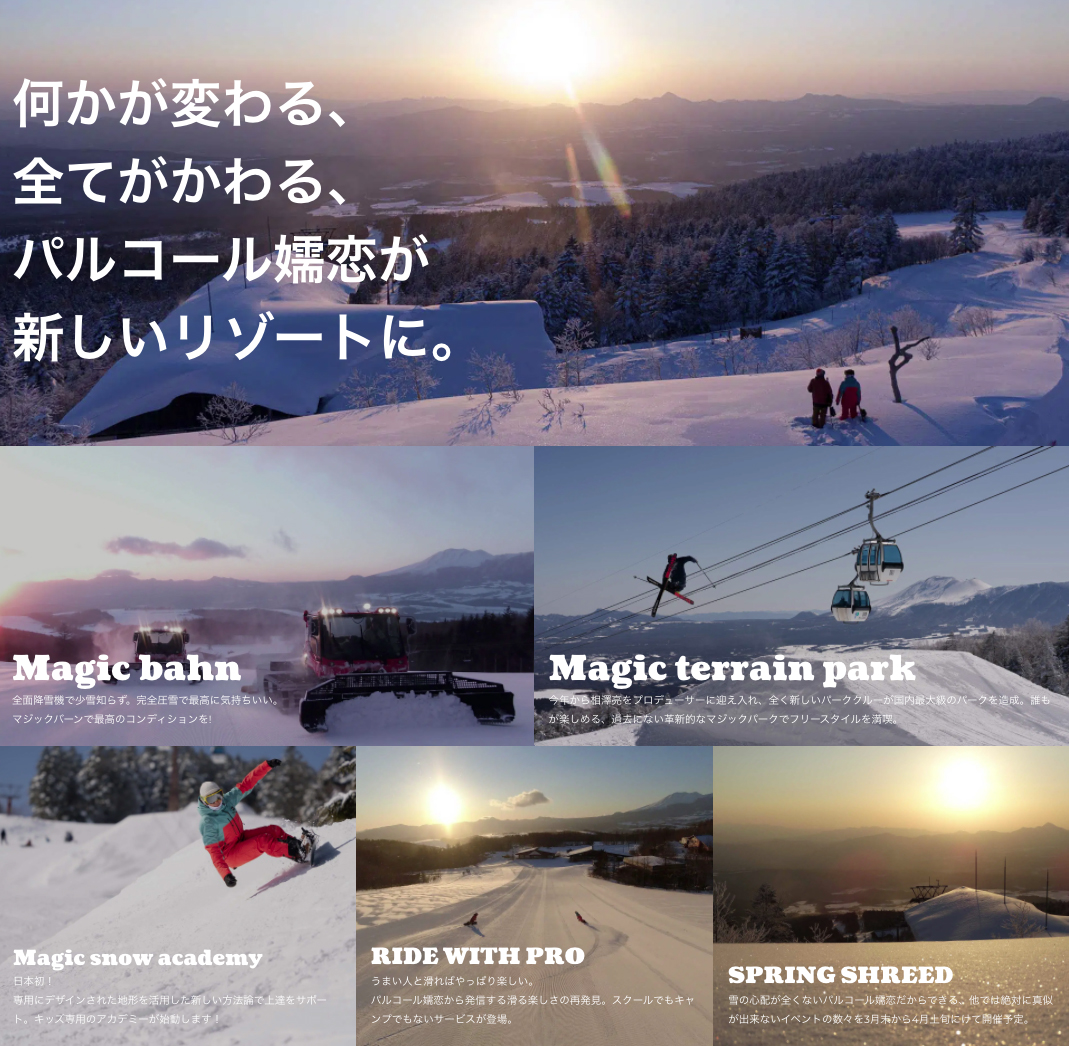 Early bird 1-day tickets and season tickets for Palcall Tsumagoi, which are full of expectations, are now on sale !!
This September is a super early discount period, and you can purchase it at an exceptional price that is not normally possible.
The one-day ticket is the lowest price of 1 yen for the entire period.
And the season pass starts from 30,000 yen for adults.There are basic, silver, gold, and platinum passes, and for gold and above passes, you can get a gondola priority ride, eat for free (once a day), free private lockers, and a pair for one night during the period. You can choose the grade of the pass and purchase it according to your needs, such as with an accommodation voucher or with a great deal of service.
There is no doubt that the September discount, which can be purchased at a discount of 20,000 yen compared to the regular price, is super attractive.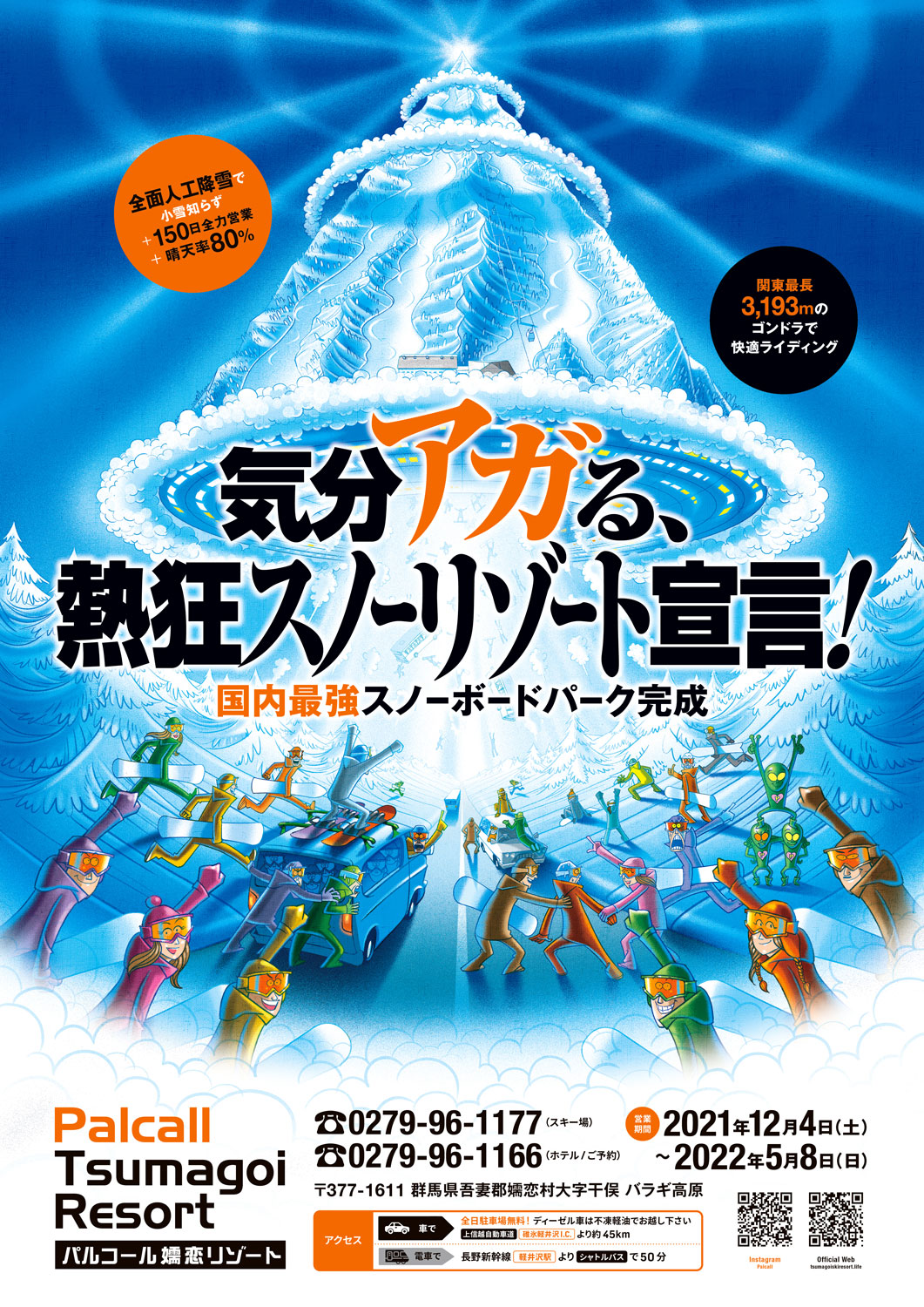 Click here for details >>> Palcall Tsumagoi Resort