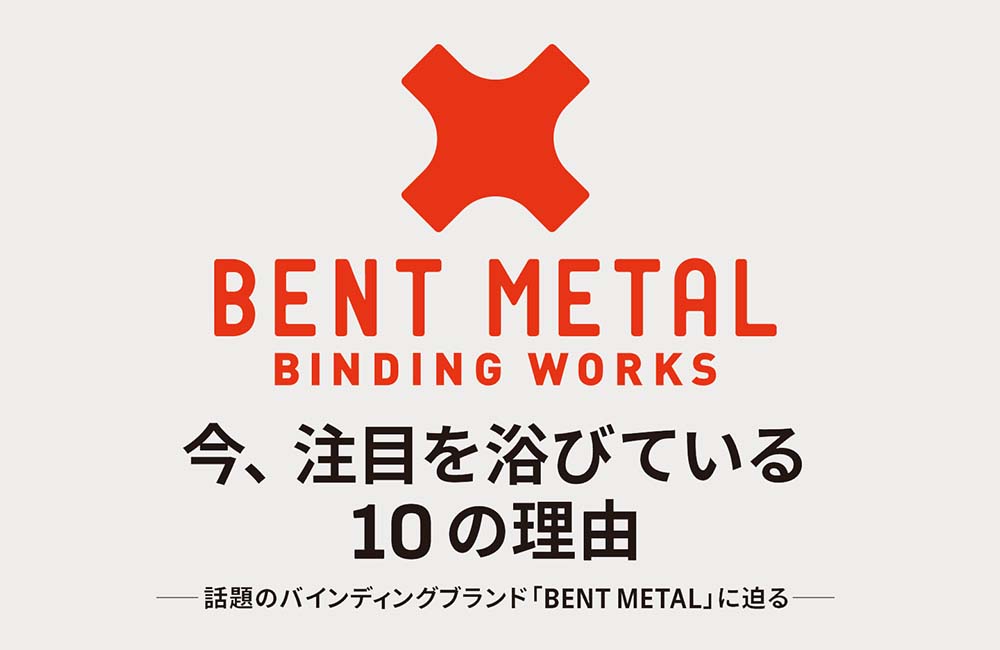 Reason 1

Prestigious Marvin pedigree
A binding brand produced by Marvin, which has introduced excellent technology that drives the movement of the times and continues to make innovative snowboards while sticking to MADE IN USA such as GNU and LIB TECHNOLOGY. Since its birth in the 90's, it has evolved into a simple, functional and stylish binding while pursuing originality. "Fusion of style and design" is the biggest attraction of BENTMETAL.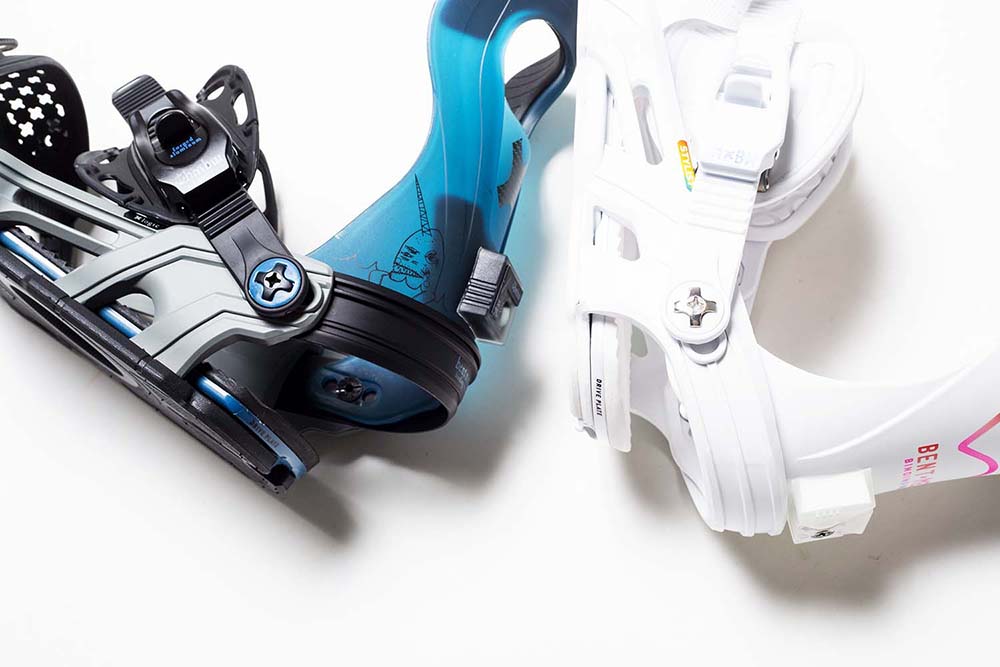 Reason 2

Feedback from team riders
The lineup includes professional models of popular snowboarders such as Jamie Lynn, Forest Bailey, Eric Jackson, and Sean Genovese.The bindings designed for each riding style give the best performance.
Reason 3

Original idea "drive plate"
A drive plate that is completed by sandwiching the core with multiple layers of material like a snowboard.Depending on the core used, the type of resin material, and the difference in the laminated structure, medium soft, medium, firm and the optimum flex for each binding are produced.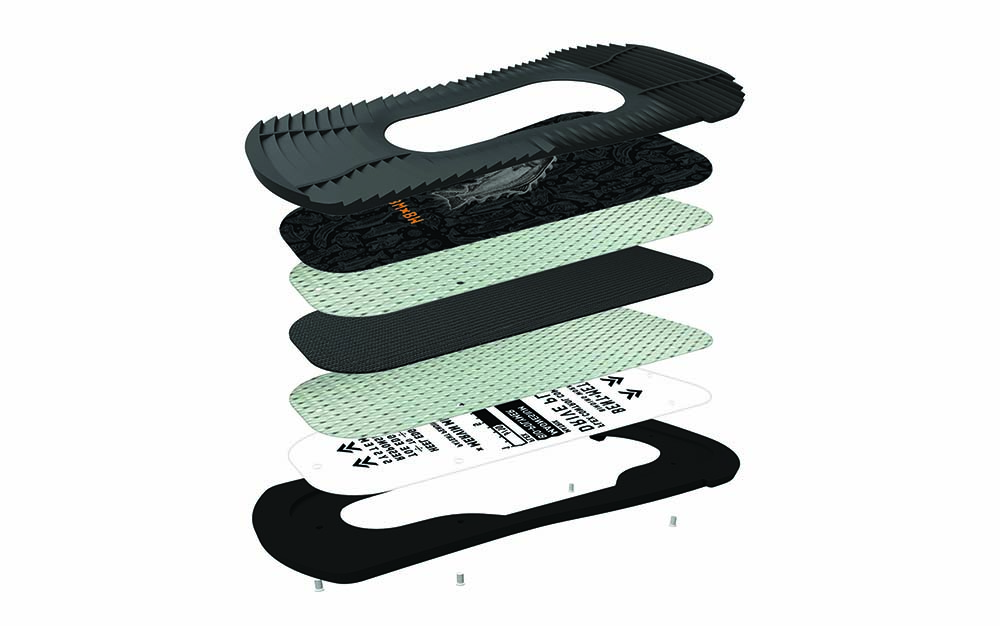 Reason 4

An excellent fit strap that is improving
The ankle strap, which holds the boot comfortably and firmly around the heel, continues to be researched in materials and structure to reduce weight. Each model features three straps: a 3D three-dimensional "mobility ankle strap", an ultralight material "power ankle strap", and a "dual band ankle strap" that creates an excellent fit with two different flex bands. Adopted according to.In addition, the toe strap also adopts a thorough weight reduction structure, while firmly gripping the toes and promising the best fit.BENT METAL's must-see feature is the comfortable feeling that makes it hard to get tired even when riding for a long time.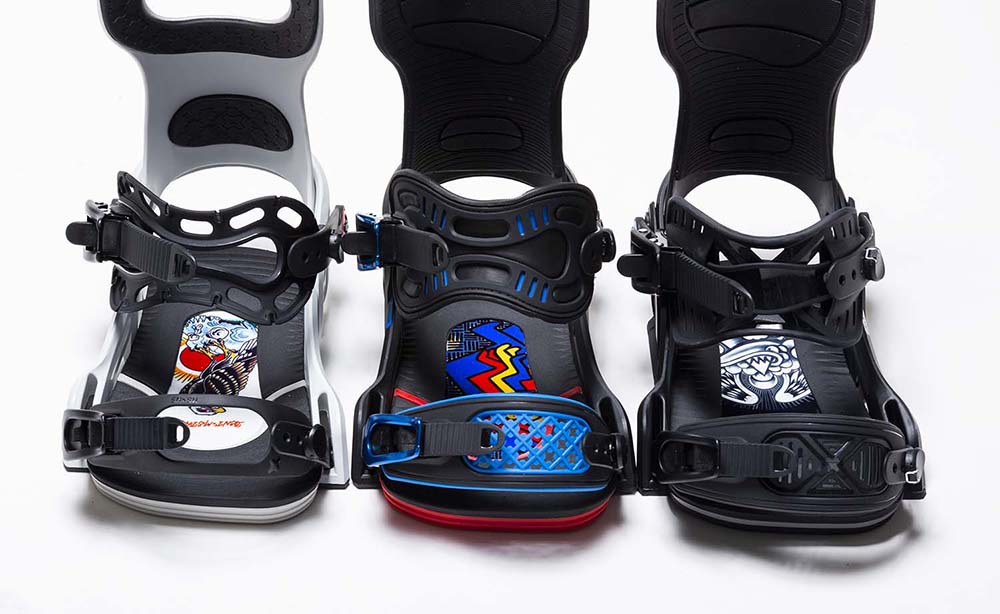 Reason 5

Simple = best
Simple and functional forward lean adjustment system "THE CUBE". Simply rotate this part to four forward tilt angles of 10 degrees, 14 degrees, 18 degrees, and 22 degrees for speedy adjustment. A unique system that symbolizes the excellent functions of BENT METAL.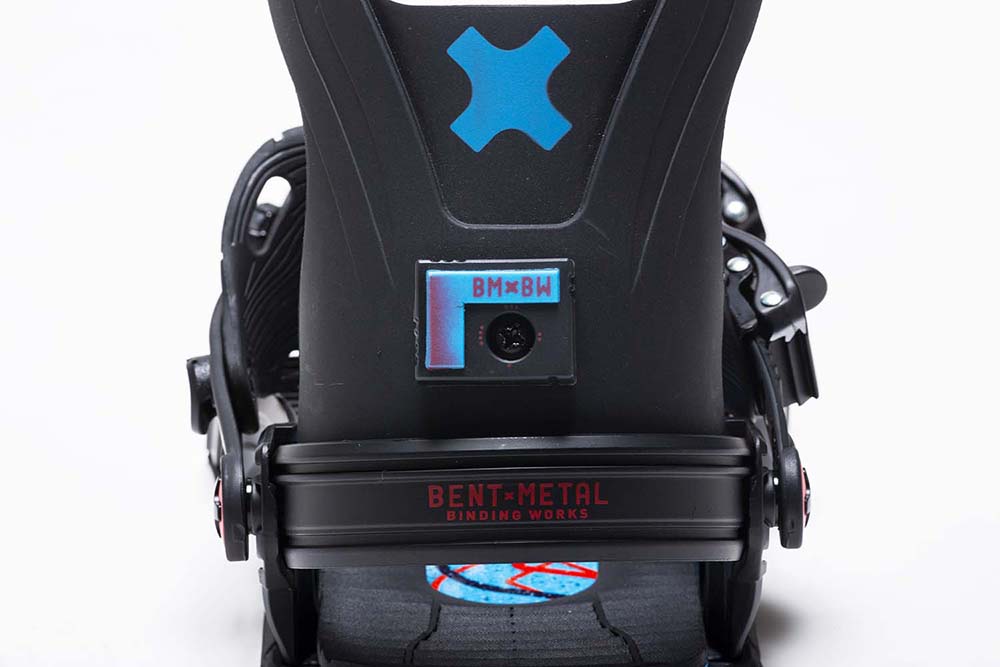 Reason 6

Lighter weight further improves performance
BENT METAL, which has a good reputation for its good fit and operability, has made great progress in the last few years, and the lightweight design has been achieved.By changing the material and specifications of parts such as straps and high backs, it became lighter and easier to handle.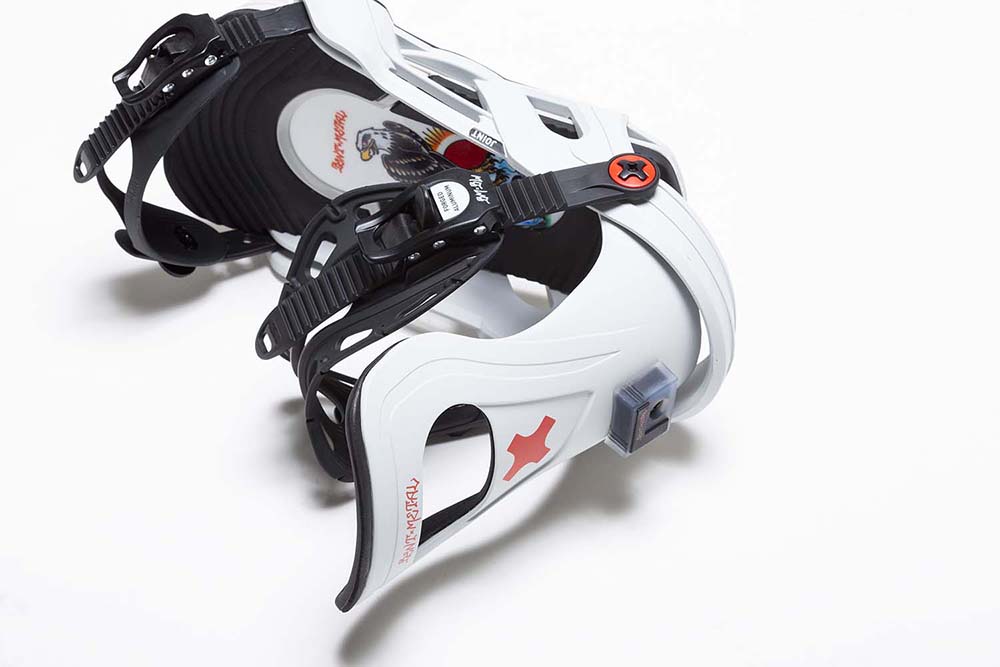 Reason 7

Replace the "drive plate" and customize it to your liking
By changing to 3 types of drive plates sold separately, you can customize the binding with your favorite performance."Medium soft" with high flexibility with calcium fiber glass specifications with smooth repulsion."Medium" with high shock absorption using magnesium fiber, which is attractive for its performance that can be used for a wide range of riding."Farm" that uses carbon fiber for the toe section and accurately transmits the response and power at high speed to the board for accurate control.Let's challenge more aggressive riding with the perfect feeling you like.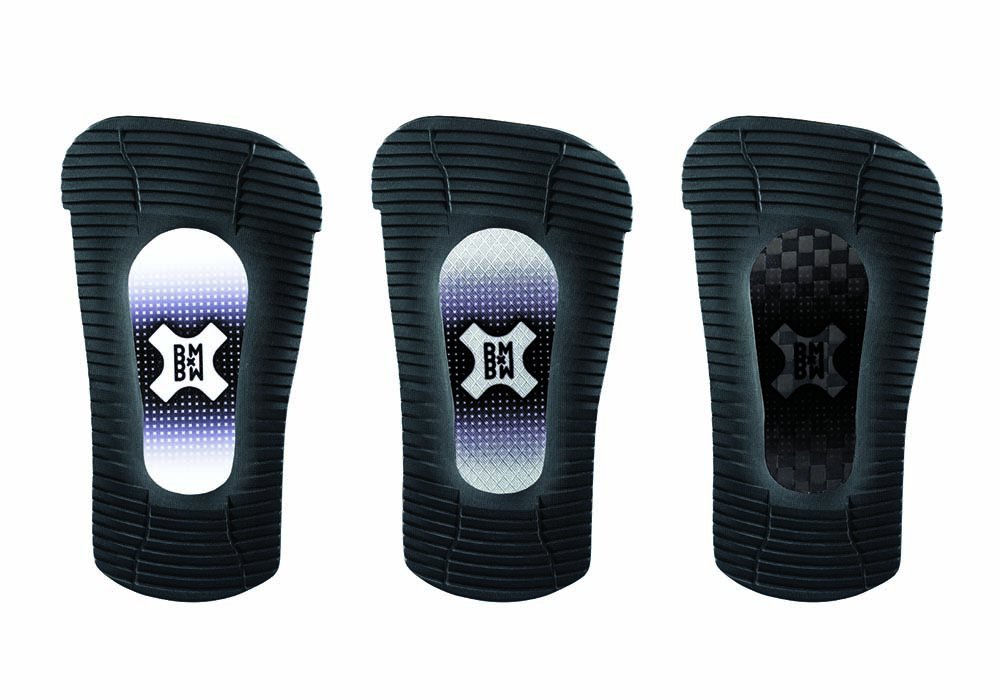 Reason 8

Unique art & design
BENT METAL's binding, in which each part such as the drive plate and high back is decorated with excellent design, has a particularly strong appeal among snowboard gear.Not only professional models such as Jamie Lynn and Forest Bailey who adopted the art drawn by professional riders themselves, but also unique colors and art are boosting the appeal of the lineup.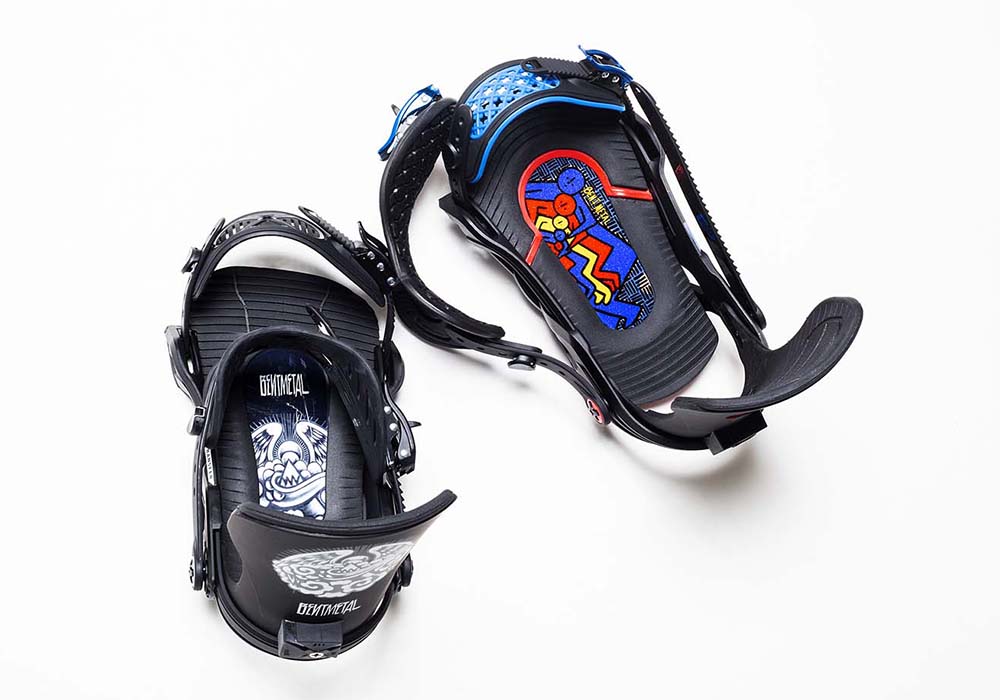 Reason 9

Perfect match with the board
You can also enjoy the total setup of the professional model by matching TRANSFER to the LIB TECH / JAMIE LYNN model and AXTION to the GNU / HEAD SPACE.Of course, there is no doubt that the performance compatibility between the board and the binding is perfect.
Reason 10

Enrichment of girls models
From this season, "FORTE" and "STYLIST", which are completely designed according to the leg strength and body shape of women, have been added to the girls line, and the lineup of all three models including the popular model "META".If freestyle is the main, the lightweight model "STYLIST" equipped with a magnesium drive plate and power ankle strap, you can get a sense of unity between boots and board, if you want to slide down the entire snowy mountain more aggressively, aluminum heel cup and magnesium I'm glad that there are more options with "FORTE" equipped with a fiber drive plate.
From here, let's look at the actual model.
JOINT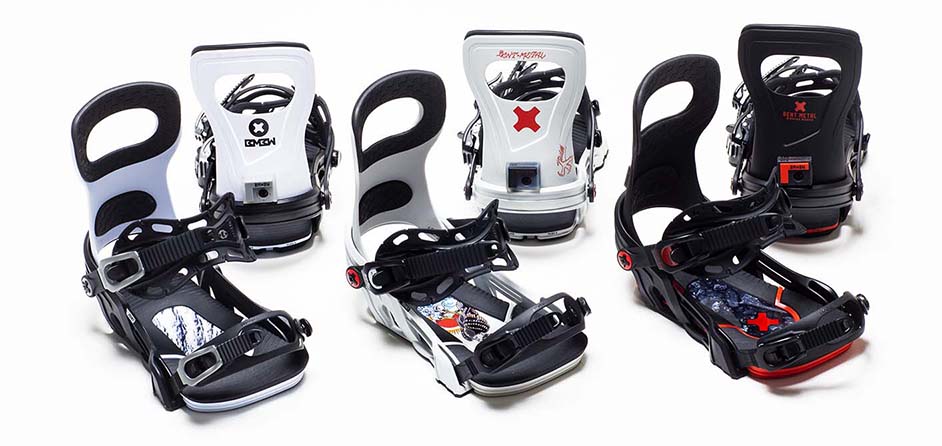 Boron fiber that is neither too hard nor too soft is blended into the drive plate, and the combination of a flexible unibody chassis and a lightweight 3D three-dimensional mobility ankle strap supports an excellent fit.You can enjoy all-round riding with quick response and supple operability.A standard model with an excellent sense of balance that is highly evaluated by riders, while firmly holding down the necessary functions at a reasonable price.
★ COLOR: TIM ZIMMERMAN / WHITE, ARON FREDRIKSSON / GRAY, BURNT CHARCOAL / CHARCOAL (from left)
★ SIZE: S / 23.0-26.0cm, M / 26.0-29.0cm, L / 29.0cm ~
★ PRICE: ¥ 28,000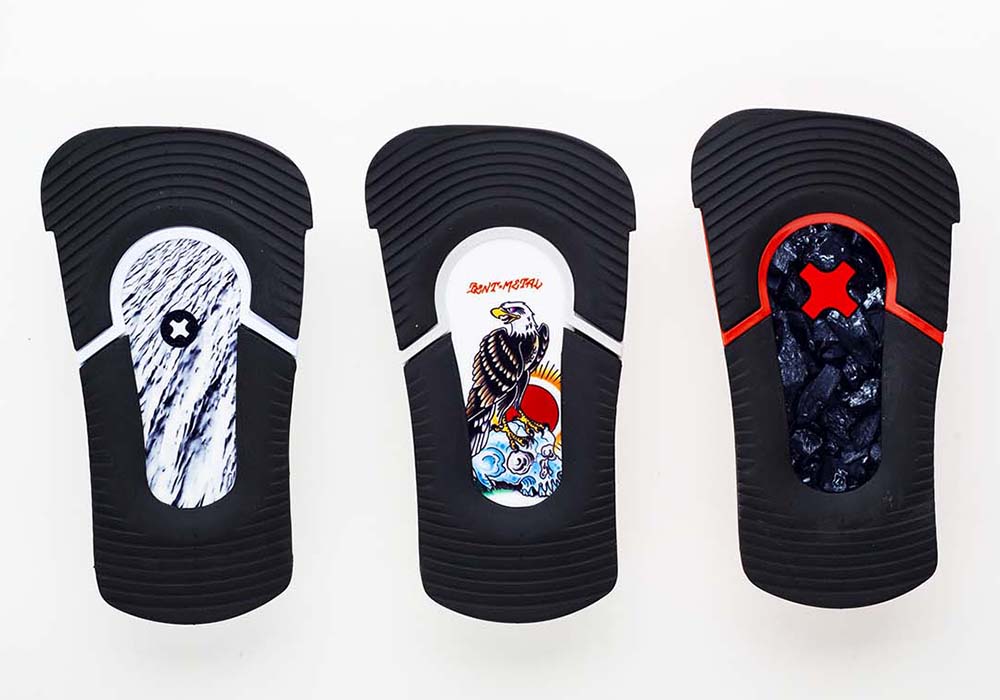 LOGIC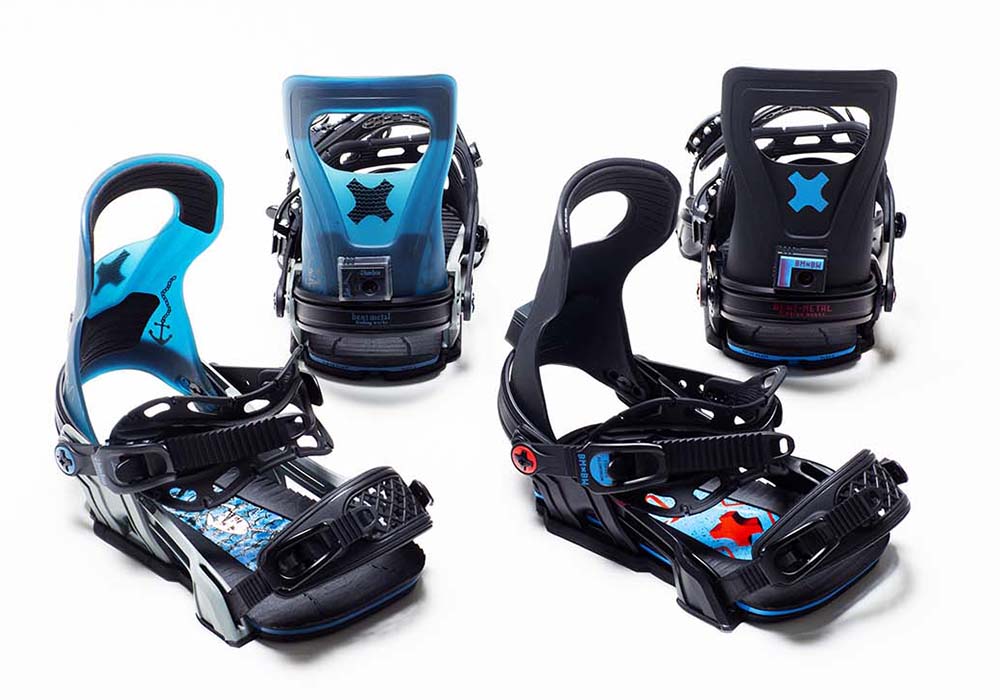 LOGIC is the softest and most flexible in the lineup.A medium soft drive plate with sticky glass fiber and a 2-piece chassis are used, and a mini disc and a soft urethane high back are combined to allow you to freely control the board while directly feeling the feel of the board. ..Fully demonstrate its performance in jib, park and ground tricks.You can experience the slip that maximizes the performance of the board while expressing your style with your favorite tricks.
★ COLOR: SEAN GENOVESE / BLUE, 3-D LOGO / BLACK (from left)
★ SIZE: S / 23.0-26.0cm, M / 26.0-29.0cm, L / 29.0-32.0cm
★ PRICE: ¥ 33,000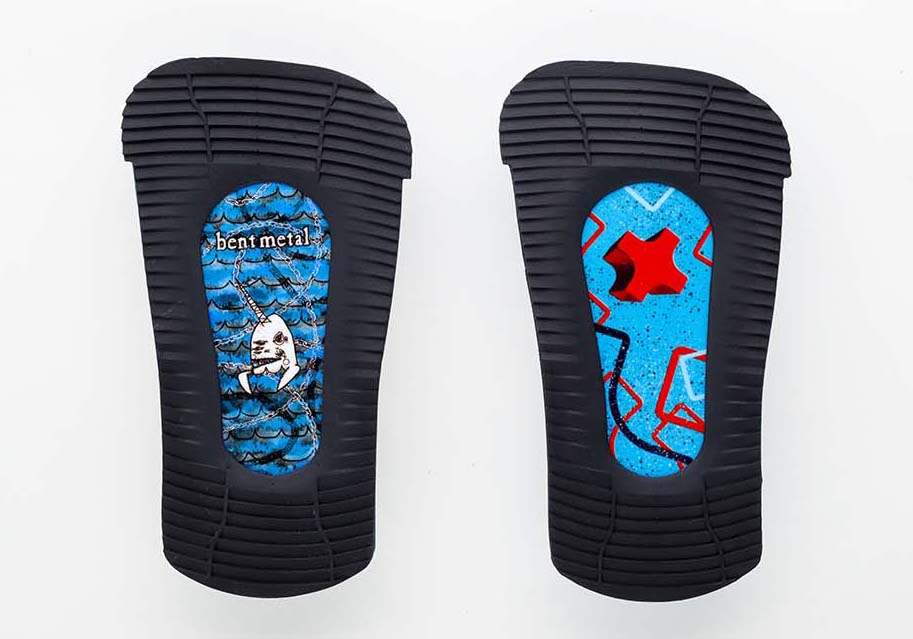 AXTION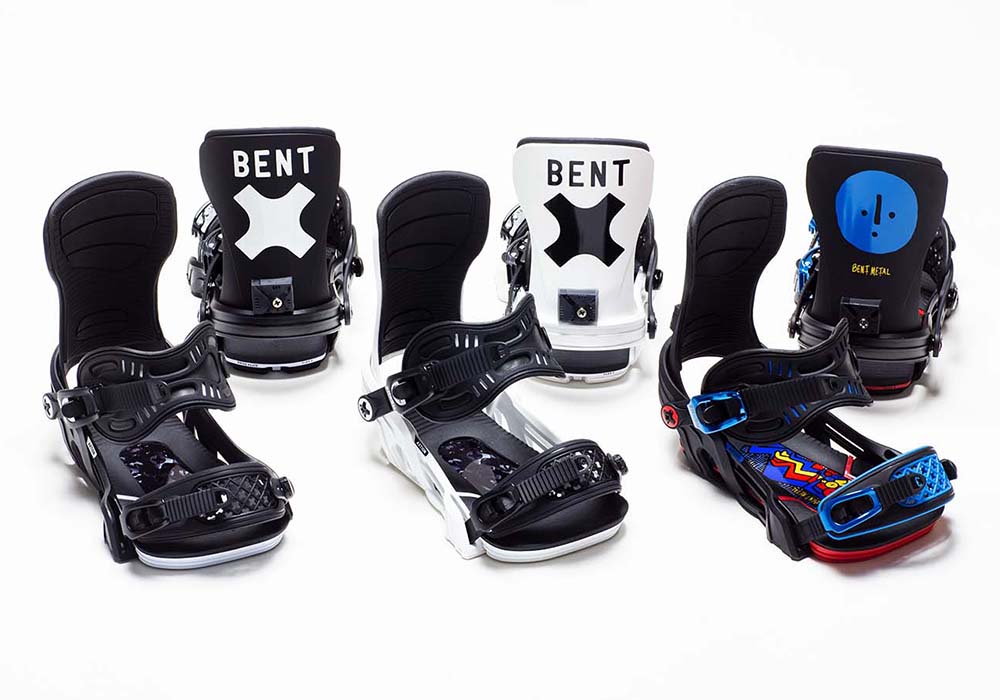 A new model that Forest Bailey also loves this season.Equipped with a unibody chassis, a drive plate laminated with magnesium fiber, and a power ankle strap.Equipped with a solid asymmetric highback to achieve a stress-free and comfortable hold while thoroughly reducing the weight.At the same time, it has rigidity that enables a firm turn, and power can be transmitted to the board with a slight amount of force.It's a binding for enjoying stylish riding.
★ COLOR: BOLTS / BLACK, BOLTS / WHITE, FOREST BAILEY / BLUE (from left)
★ SIZE: S / 23.0-26.0cm, M / 26.0-29.0cm, L / 29.0cm ~
★ PRICE: ¥ 35,000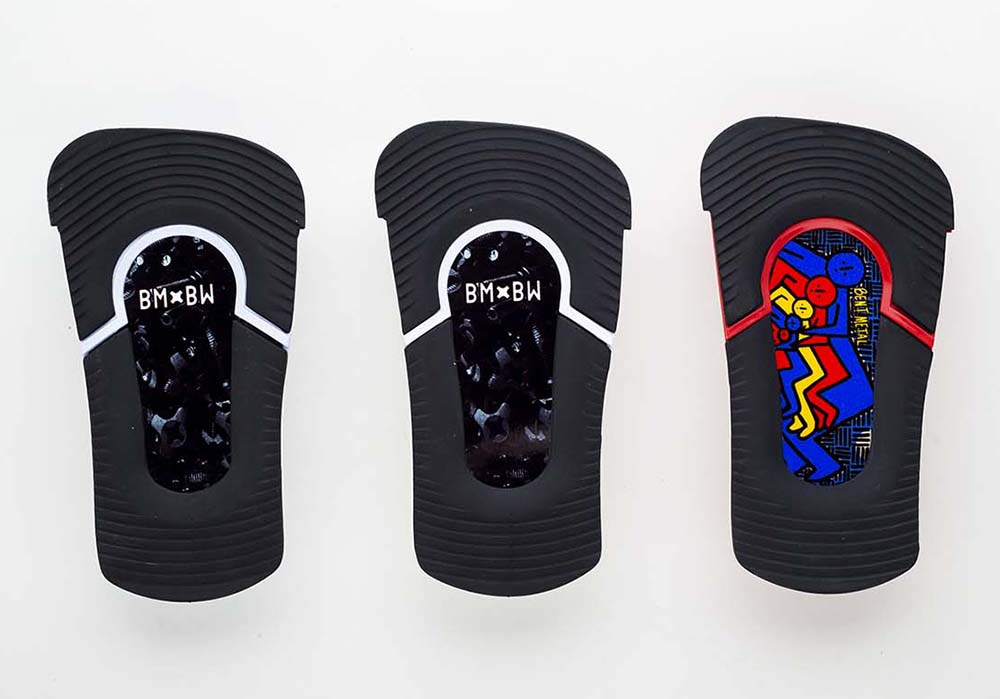 TRANSFER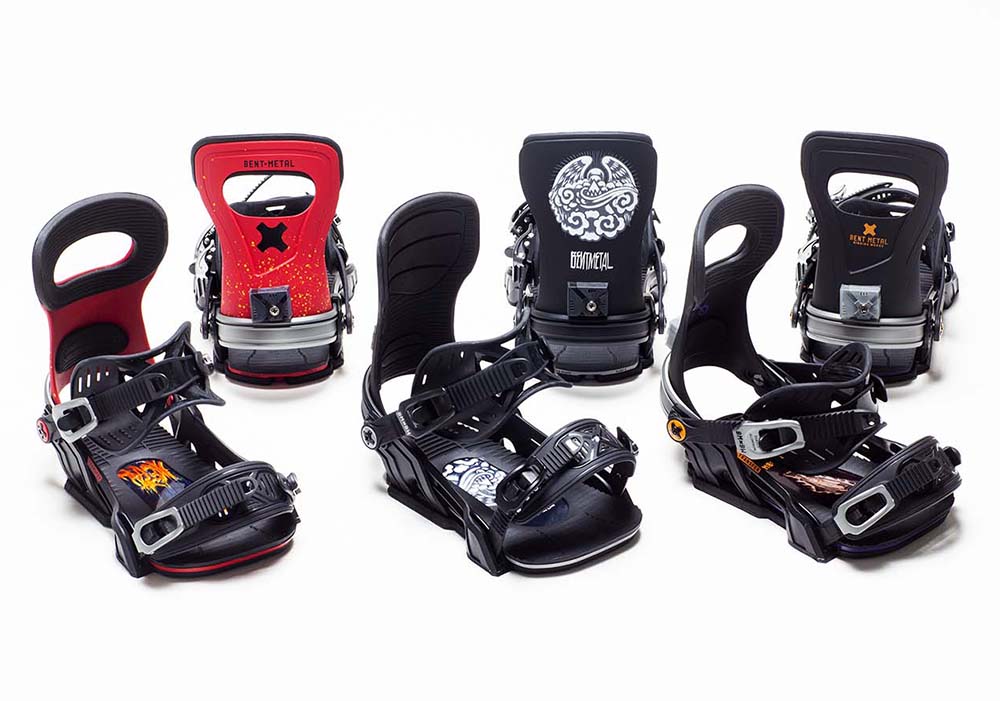 A popular model that riders such as Jamie Lynn and Eric Jackson also love.While featuring the direct transmission power of the magnesium drive plate, the dual band ankle strap and grip foam toe strap that create an excellent fit with different flex bands make it extremely fit.A high-performance model that achieves a high hold and has an excellent sole feel that matches any riding style.
★ COLOR: QUINCY QUIGG / RED, JAMIE LYNN / BLACK, ERIC JACKSON / SLATE (from left)
★ SIZE: S / 23.0-26.0cm, M / 26.0-29.0cm, L / 29.0-32.0cm
★ PRICE: ¥ 38,000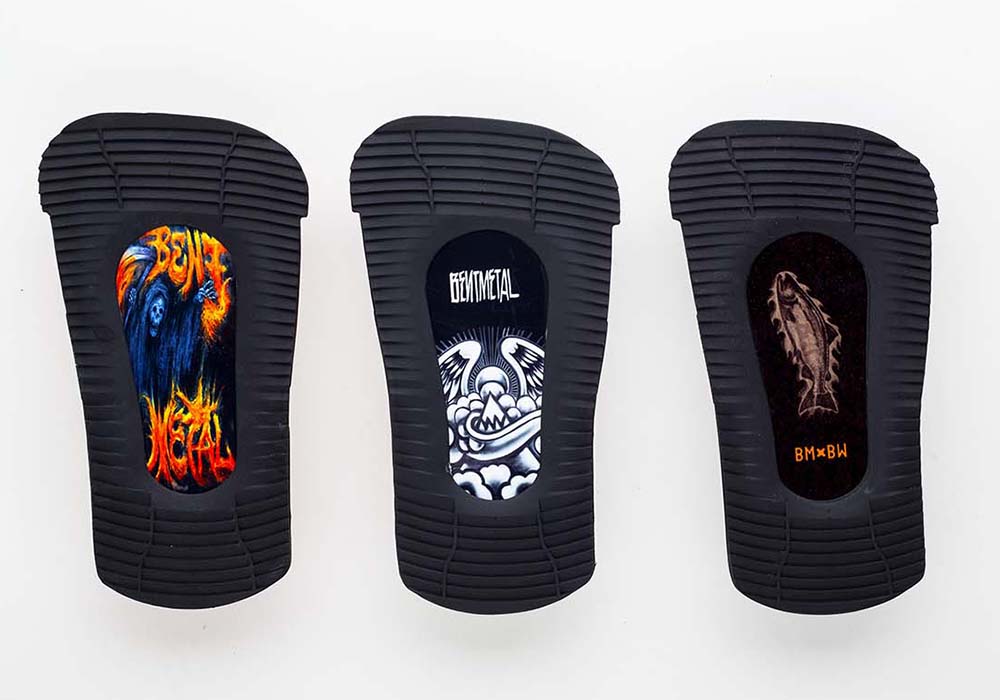 STYLIST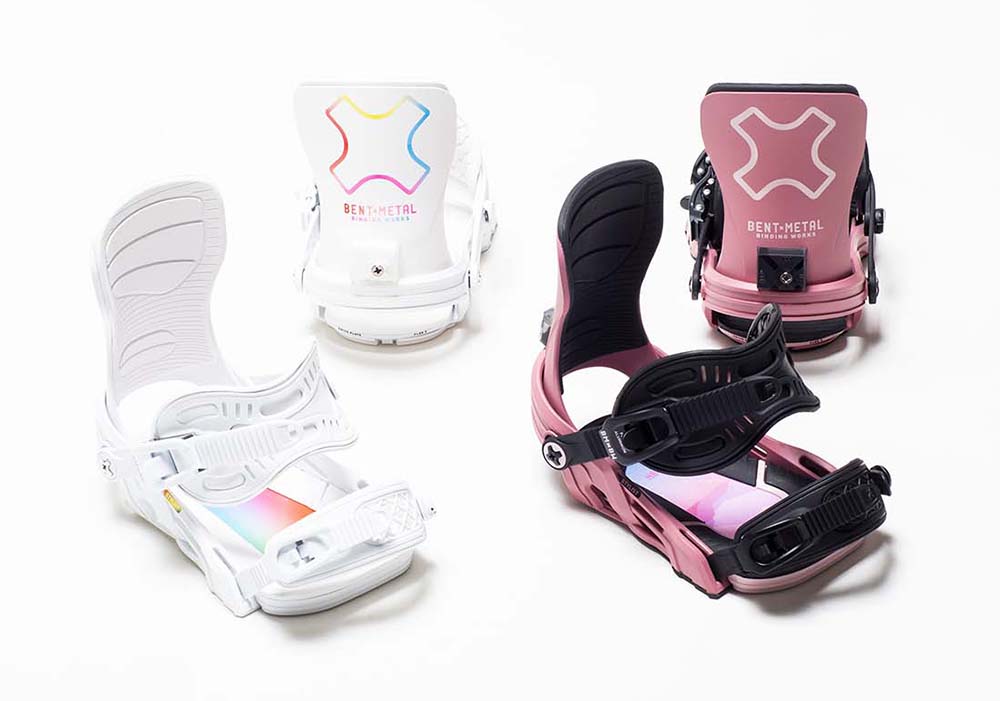 Introducing a new medium flex girls model that supports freestyle and free riding.Equipped with a magnesium drive plate, a power ankle strap that realizes a sense of unity with the foot, and an asymmetric nylon high back, it is lightweight, yet has a high hold and control performance, and is fully compatible with high-speed aggressive riding styles. Model to do.
★ COLOR: RAINBOW / WHITE, HANNAH EDDY / MAUVE (from left)
★ SIZE: M / 22.0-25.0cm, L / 26.0cm ~
★ PRICE: ¥ 35,000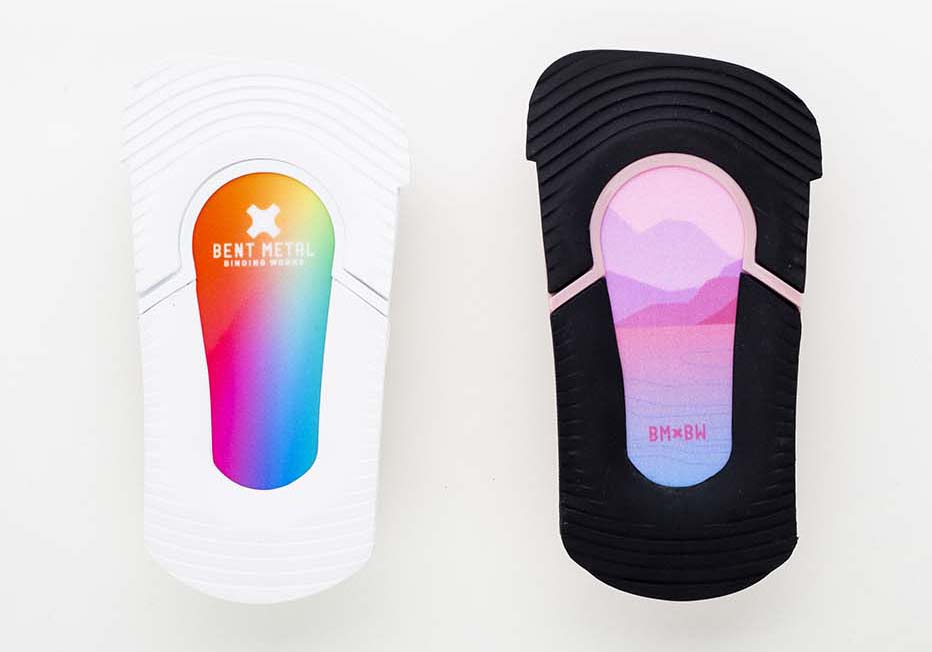 Click here for information on the latest lineup of BENT METAL
BENT METAL BRAND PAGE

Inquiries: ADVANCE MARKETING INC.
www.advance-j.com
Facebook_advance marketing inc
twitter_@AdvanceSNOW
Instagram_@advancesurfandsnow