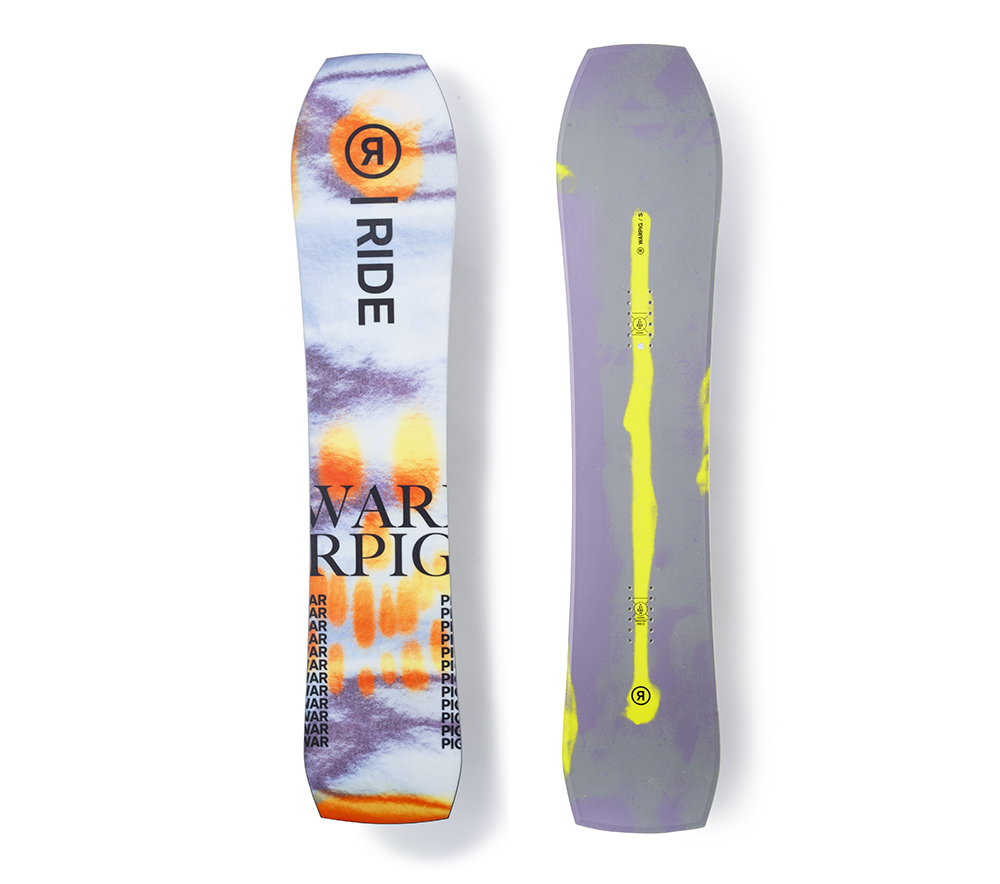 RIDE
TWARPIG
★ Overall length: 151 cm
★ Effective edge length: 112.1cm
★ Waist width: 26.5cm
★ Size variations: 142,
148, 154, 158 cm
★ Price: 79,200 yen
---
What do the "sliding masters" choose from the new gear that will be released this winter?If you listen to the voices of professional riders who use gear more than anyone else, you can imagine the feeling of use more concretely.So, I asked 14 riders why they chose their favorite gear.The seventh is Kenji Ando.
"I've always believed that a slim board of about 160 was the best for me, but I was addicted to my own worldview. It was WARPIG that instantly broke that stereotype. This is a board made by an engineer named Michael Chilton, and I think it was made because he likes snowboarding and slips a lot and has a sense of board making and tech. The nose and tail are flat base. A short fat directional twin board that became a little rocker. I also put out a lot of signature boards, but I couldn't come up with such a crazy idea. The engineer's sensibilities were amazing and I was a little disappointed. (Bitter smile). WARPIG is interesting from the moment it starts slipping in the test. Although it is short, the edge does not come off at all, and although it is thick, it can be delicately controlled. It floats very much with powder and the operability is very good. Tree run on a steep slope Even though I was making a turn with a long board and saying "Good, good", I can comfortably get out while riding in the middle of the board.It's been 6 years since I first experienced it.This season we have slim sidewalls and better edge grip than before.I want to do everything from powder and carving to parks and gratri with a single freestyle board.If it's WARPIG, it's a short board and you can play like twin chips.It 's so important to me that I do n't feel like riding another board anymore. "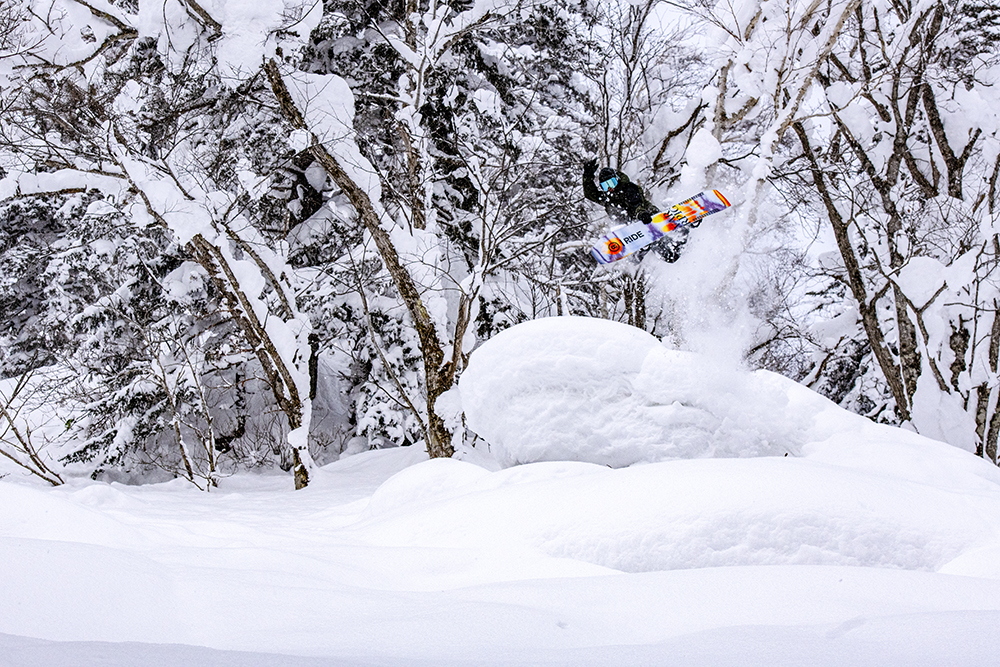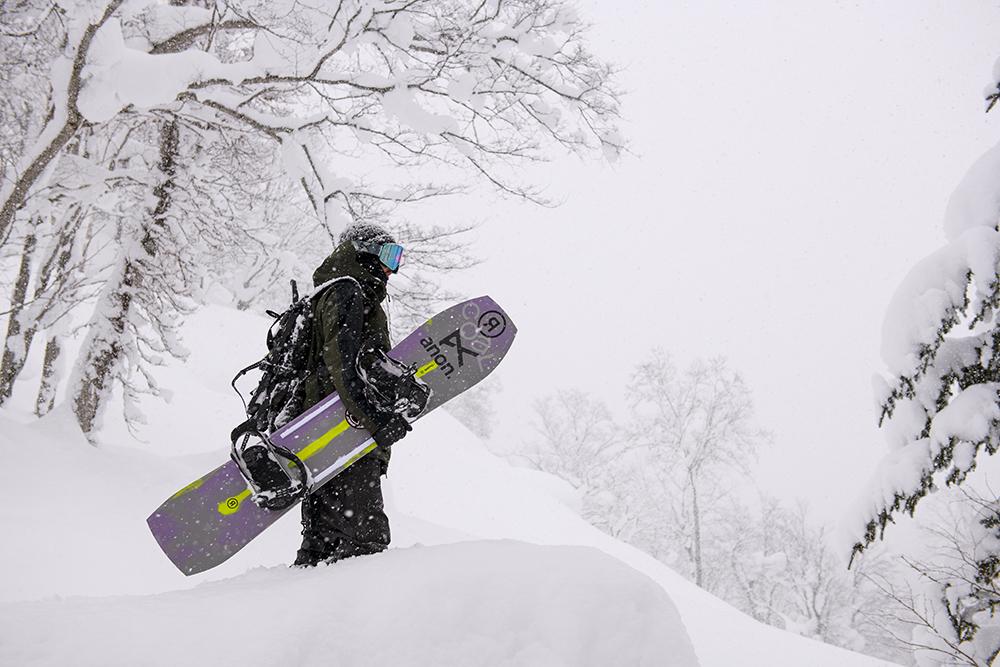 ---
RIDE BRAND PAGEClick here for more information.