I went to Misaka again this Thursday and Friday ~
Unlike last week, I was a little lonely this week because I went alone (laughs)
Moreover, the pipe was so hard that it couldn't even fit the edge, and it was really scary.
But I could concentrate on each one and skate, so it might have been a good practice in that respect ♪
I'm thinking of going again next week, so I hope the pipes will loosen a little.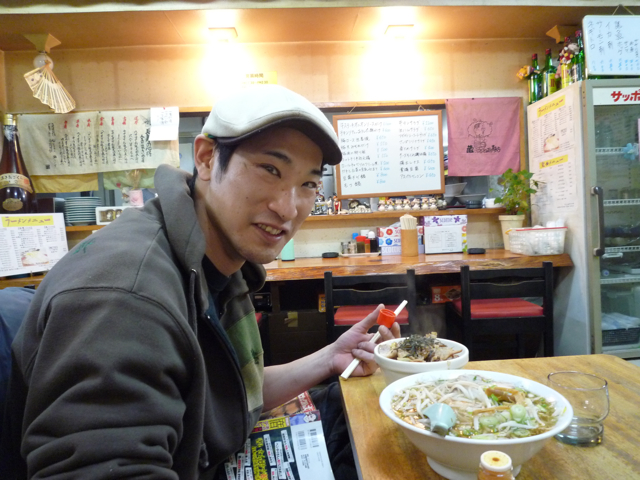 After slipping on Thursday, I went to eatI went to a hot spring ~ ☆
The one in this photo is Hayachi-kun, but when I get to know him from this year and come to Misaka, I always stay at home.I live with Tommy, a digger, and I am indebted to them.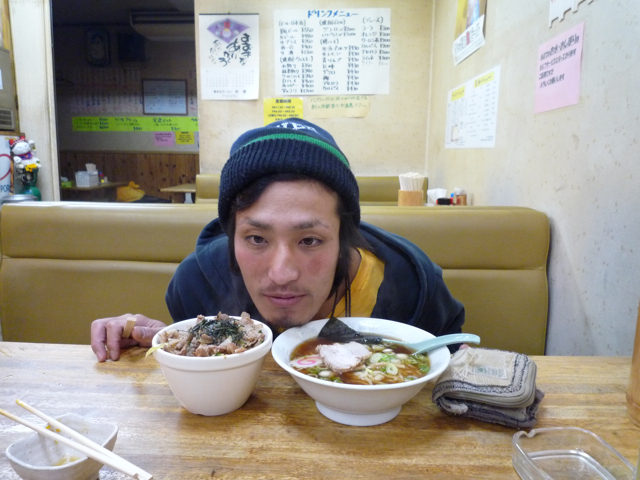 I would like to introduce another person.This is Misaka's digger Yasu.
I met Yasu last year, but I'm the same age as me, so I became friends soon after I met him.When I first saw it, I didn't think it was the same age (laughs)
Anyway, slipping is aggressive and it's dangerous ~ ↑↑
I couldn't do b540 suddenly, but I could do b900 or cab720, but I could do cab1080 right away.
I will be able to participate in the quarterpipe of X-RAIL JAM next month, so I think he will show me a big slip there ☆
I have to do my best not to lose ↑↑↑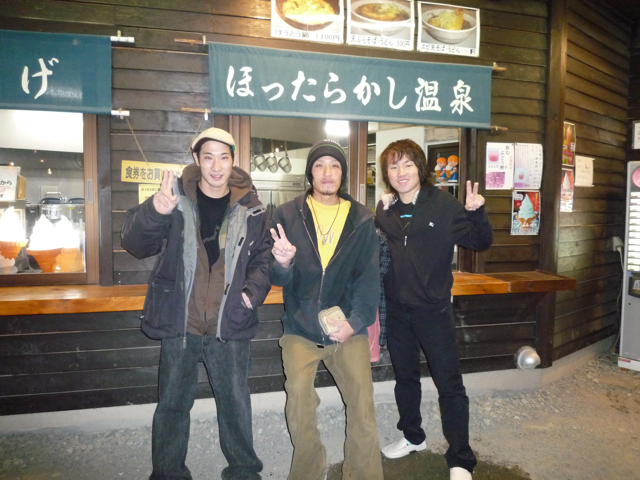 After eating the rice, the three of us went to a place called "Horakashi no Yu" ~ ♪
 Even if I usually go to a hot spring, I only get in for about XNUMX minutes, but when I take this hottarakashi hot spring, I've been in it for about XNUMX hours ~ ☆ The night view of the open-air bath is so beautiful and the bath is in good condition. I did ~ ↑↑↑