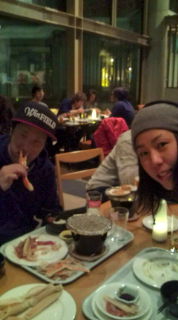 I'm waiting for an airplane.
This photo was taken at the Viking last night, and there are four Olympic athletes in this ordinary dinner scene.
In the foreground is Ryo Aono and Shiho Nakashima.
The two in the middle are Kohei Kudo and Daisuke Murakami.
Well, it's a great face.
〓Choco Vanilla Ball Arai〓