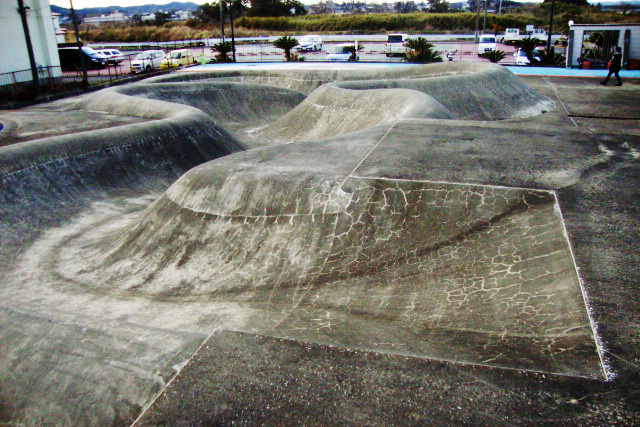 On May 2017, 5, a concrete skate park with a foreign-level scale will open in Isumi City, Chiba Prefecture.
This park is a phantom skate park where many skateparks from all over the country used to skate.Although it was closed once, it will start again during Golden Week in response to the expectations of skaters, surfers and snowboarders who have visited this area.
The park is located on a large site inside the hotel, where you can rest, bathe, and eat before and after skateboarding.Above all, it is a park where you can fully enjoy the power of nature from the sea that spreads in front of you, as a touring for skaters, surfers, and snowboarders, as well as kids who will lead the future.
To commemorate the opening, an opening ceremony will be held from May 5rd to 3th.Various events are planned, such as skateboarding and viewing, demonstrations by guest riders, and skate school for those who wish.Let's enjoy skateboarding while feeling the rich greenery of Chiba and the smell of the sea breeze of Kujukuri!
Villa Skate Park Opening Ceremony
Organizer: Kujukuri Villa Sotobo
Venue / Reception: Kujukuri Villa Sotobouchi Villa Skate Park (299-4611 Izumi, Misaki-cho, Isumi-shi, Chiba 4427-1)
home page:http://www.villa-sotobou.com
Tel: 0470-87-7111
Date: May 2017rd (Wednesday) -5th (Sunday), 3
Time: 10: 00-sunset
Message
・ Skateboarding and viewing
・ During the ceremony, a game and rock-paper-scissors tournament (with prizes for the winner) in the Villa skate park
・ Booths of each manufacturer / entertainment
・ Break with light meals and drinks
・ Free for elementary school students and younger as Kids Special on 5th (Friday), Free for females as Ladys Special on XNUMXth (Sat)
・ Demonstration by guest rider
・ Skateboard school (applicants)
・ Rental of skateboards, helmets and pads (knees, elbows, wrists) (applicants)
Entry fee
Children 500 yen / adults 1000 yen
* Unlimited age